Yves Tanguy: painter
Yves Tanguy (January 5, 1900 – January 15, 1955) was in many respects the quintessential Surrealist. A sociable eccentric who ate spiders as a party trick, and a close friend of Andre Breton, he was best-known for his misshapen rocks and molten surfaces that lent definition to the Surrealist aesthetic. Self-taught but enormously skilled, he painted a hyper-real world with exacting precision. His landscapes, a high-octane blend of fact and fiction, captured the attention of important artists and thinkers from Salvador Dalí to Mark Rothko who admitted their debt to the older artist. Even Carl Gustave Jung used a canvas by Tanguy to illustrate his theory of the collective unconscious.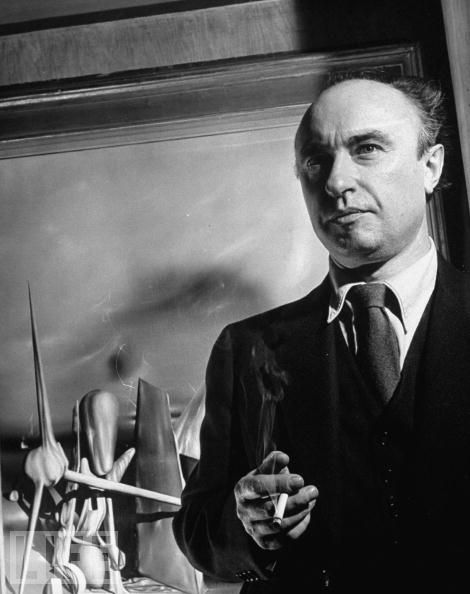 Tanguy, the son of a retired navy captain, was born at the Ministry of Naval Affairs on Place de la Concorde in Paris, France. In 1918, he briefly joined the merchant navy before being drafted into the Army, where he befriended Jacques Prévert. At the end of his military service in 1922, he returned to Paris, where he worked various odd jobs. He stumbled upon a painting by Giorgio de Chirico and was so deeply impressed he resolved to become a painter himself in spite of his complete lack of formal training.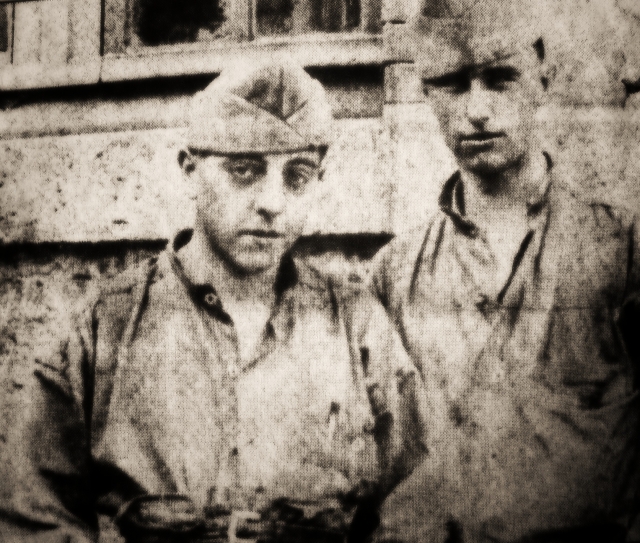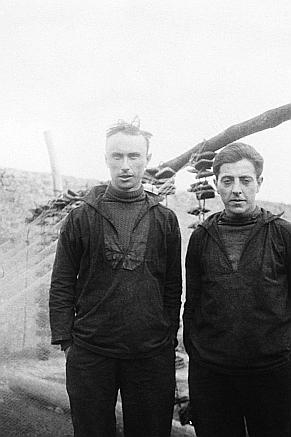 Through his friend Prévert, in around 1924 Tanguy was introduced into the circle of surrealist artists around André Breton. he quickly began to develop his own unique painting style, giving his first solo exhibition in Paris in 1927, and marrying his first wife, Jeannette Ducroq, later that same year. During this busy time of his life, Breton gave Tanguy a contract to paint 12 pieces a year. With his fixed income, he painted less and ended up creating only eight works of art for Breton.
In December 1930, at an early screening of Buñuel and Dali's L'Age d'Or, right-wing activists went to the lobby of the cinema where the film was being screened, and destroyed art works by Dalí, Joan Miró, Man Ray, Tanguy, and others.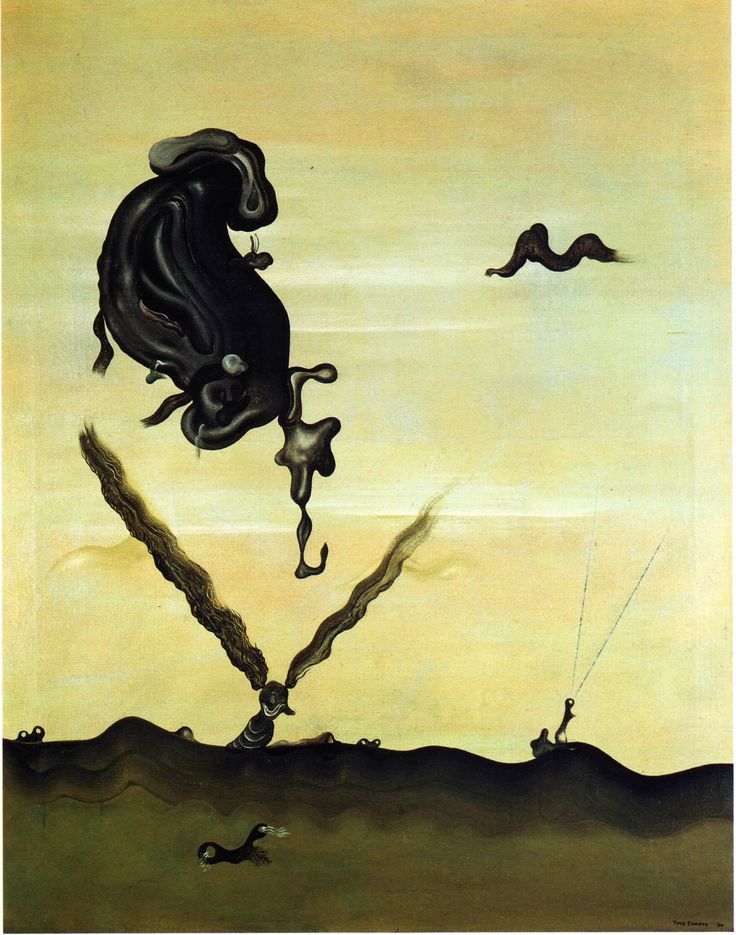 Throughout the 1930s, he adopted the bohemian lifestyle of the struggling artist with gusto, leading eventually to the failure of his first marriage. He had an intense affair with Peggy Guggenheim in 1938 when he went to London with his wife to hang his first retrospective exhibition in Britain at her gallery Guggenheim Jeune.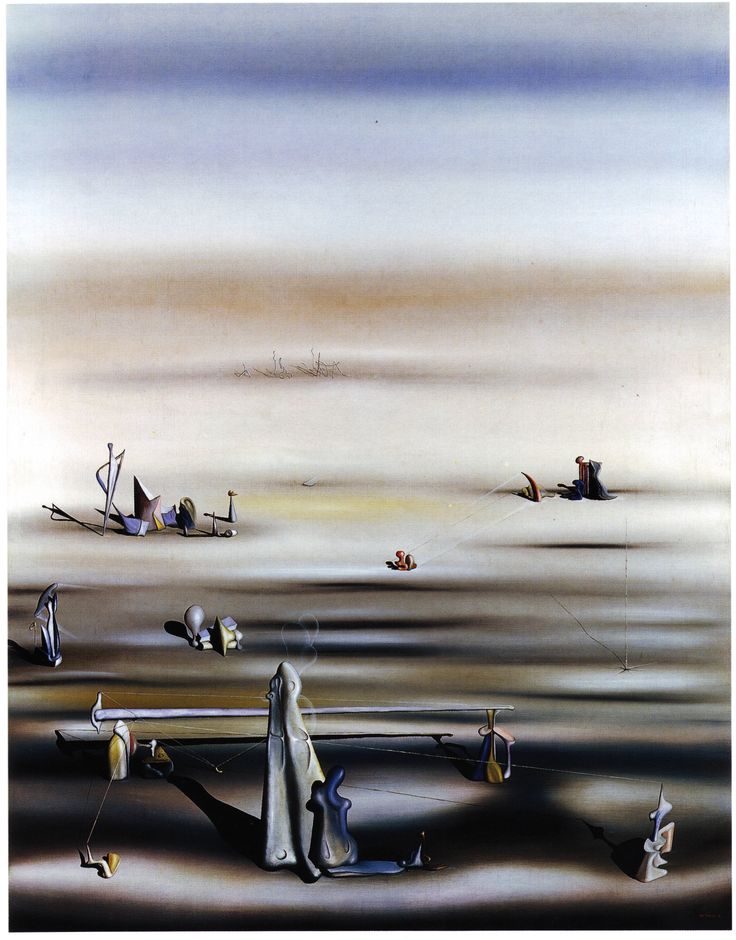 The exhibition was a great success and Guggenheim wrote in her autobiography that "Tanguy found himself rich for the first time in his life". She purchased his pictures Toilette de L'Air and The Sun in Its Jewel Case (Le Soleil dans son écrin) for her collection. He also painted Peggy two beautiful earrings.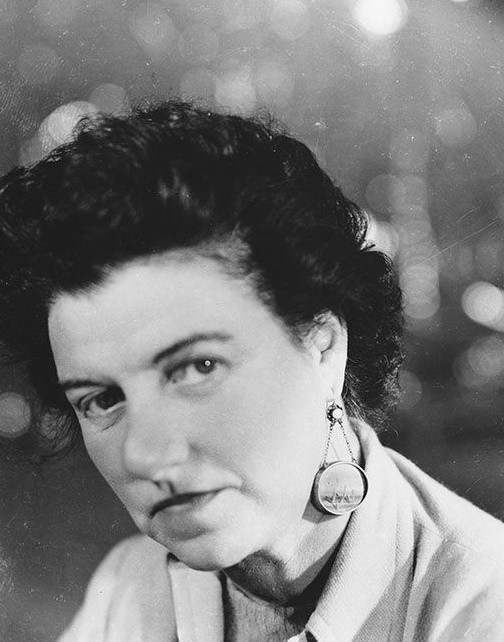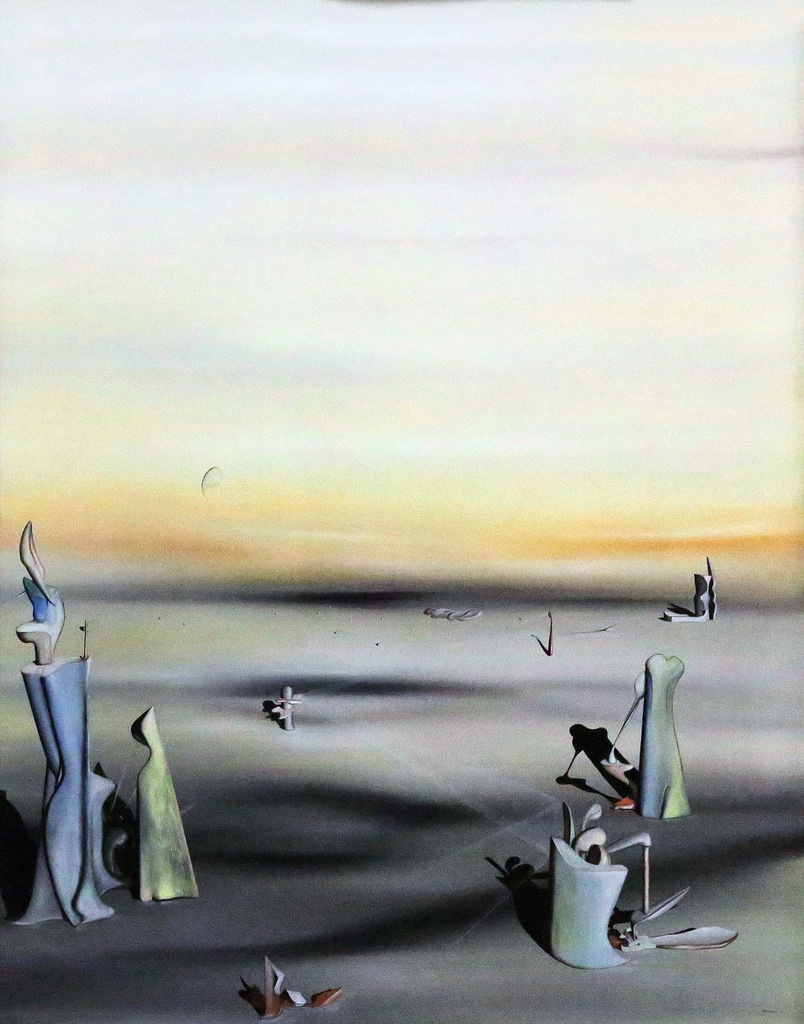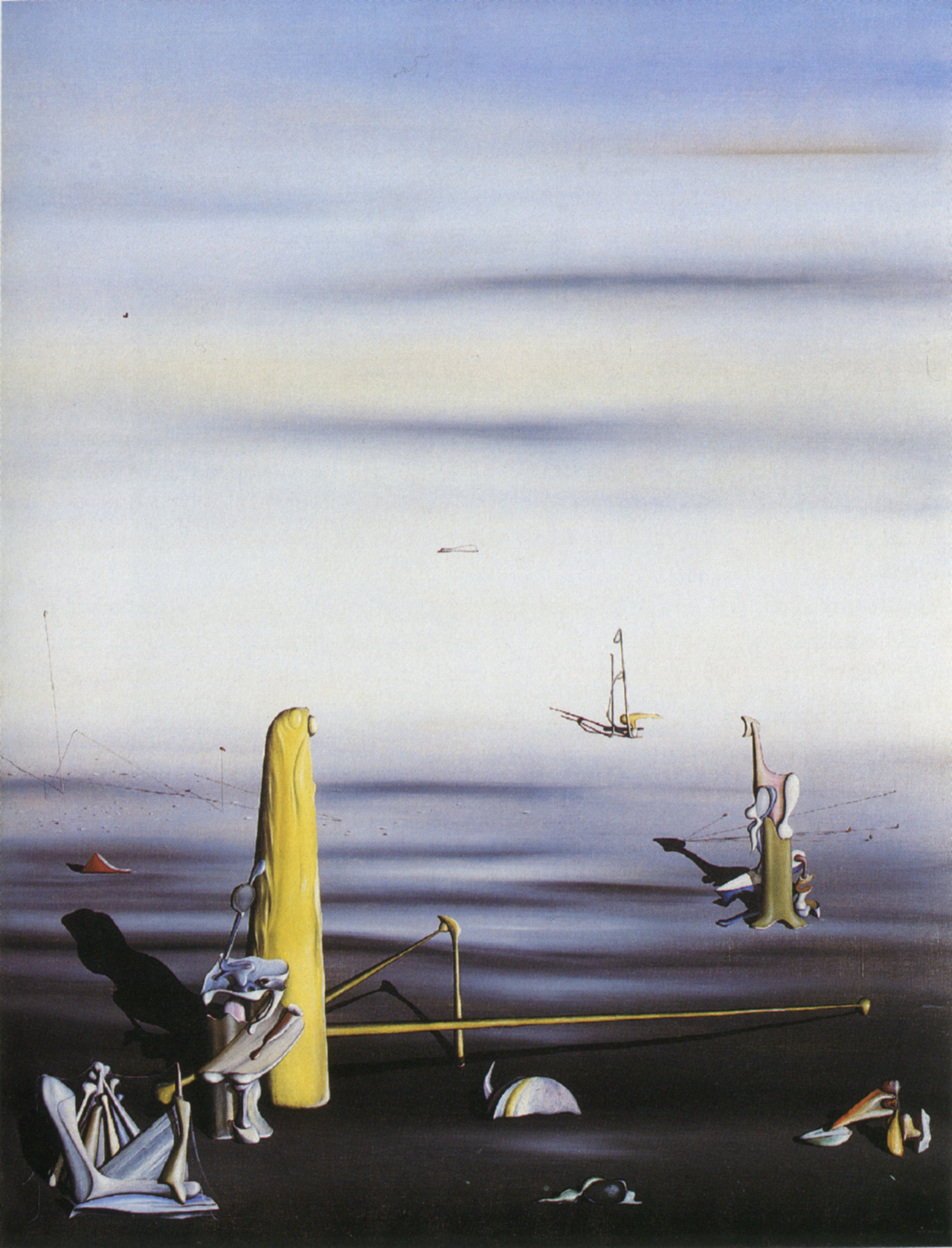 The affair continued in both London and Paris and only finished when Tanguy met fellow Surrealist artist Kay Sage, who would become his second wife. After seeing and being very impressed by her work, the two began a unified and symbiotic relationship. With the outbreak of World War II, Sage moved back to her native New York, and Tanguy, judged unfit for military service, followed her. He would spend the rest of his life in the United States. Sage and Tanguy were married in Reno, Nevada on August 17, 1940.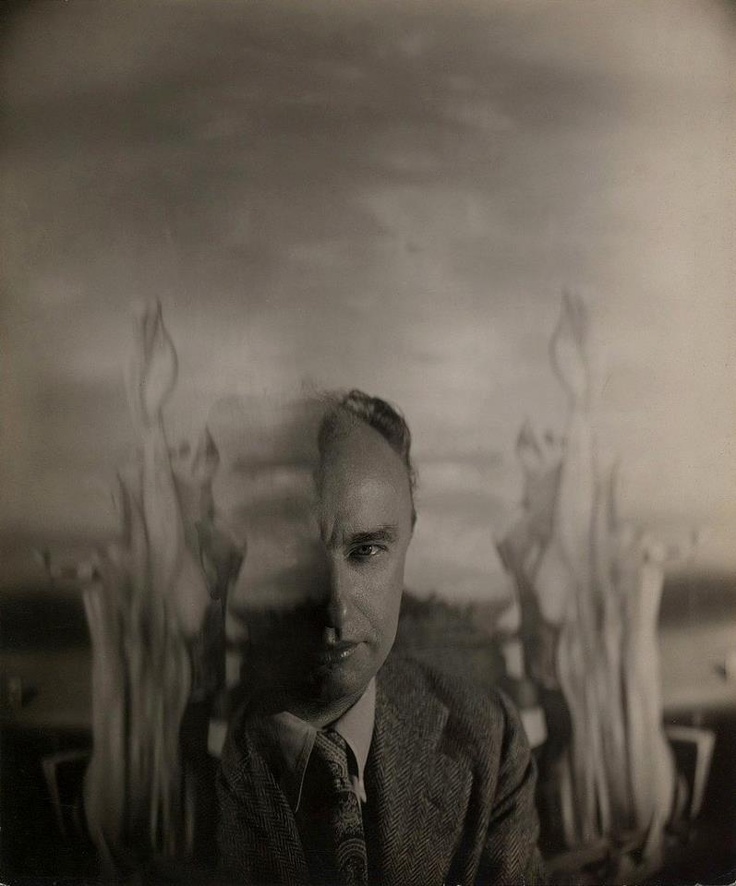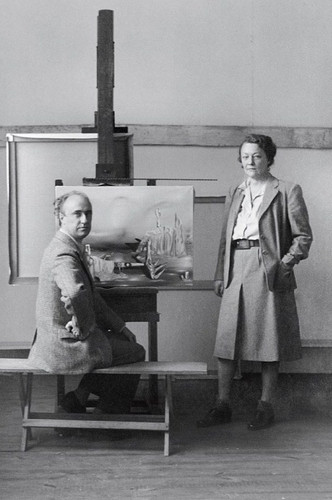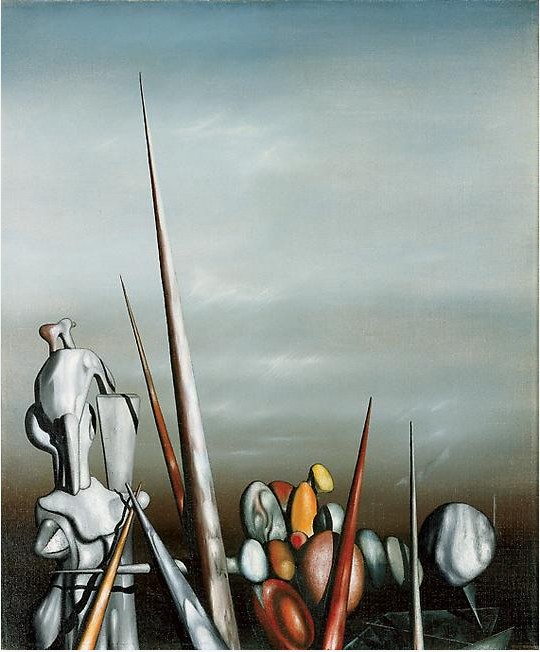 Toward the end of the war, the couple moved to Woodbury, Connecticut, converting an old farmhouse into an artists' studio. They spent the rest of their lives there. In 1948, he became a naturalized citizen of the United States. Sage and Tanguy were inseparable throughout their 15-year marriage, sharing a studio in Woodbury, Connecticut and communicating only in French in their home. Both artists sought to create paintings that the French poet André Breton called "peinture-poésie," a style influenced by poetry and dream-like imagery.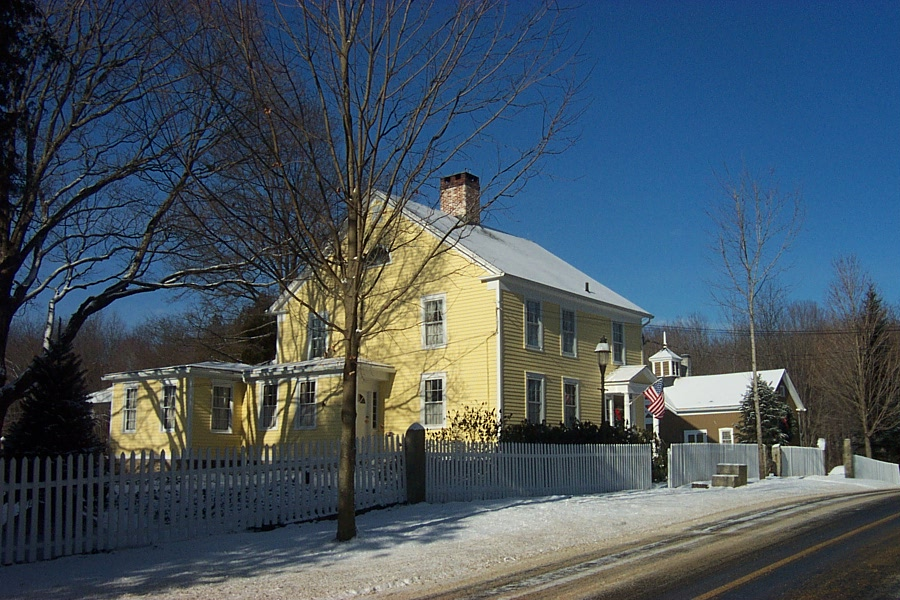 In January 1955, Tanguy suffered a fatal stroke at Woodbury. His body was cremated and his ashes preserved until Sage's death in 1963. Later, his ashes were scattered by his friend Pierre Matisse on the beach at Douarnenez in his beloved Brittany, together with those of his wife.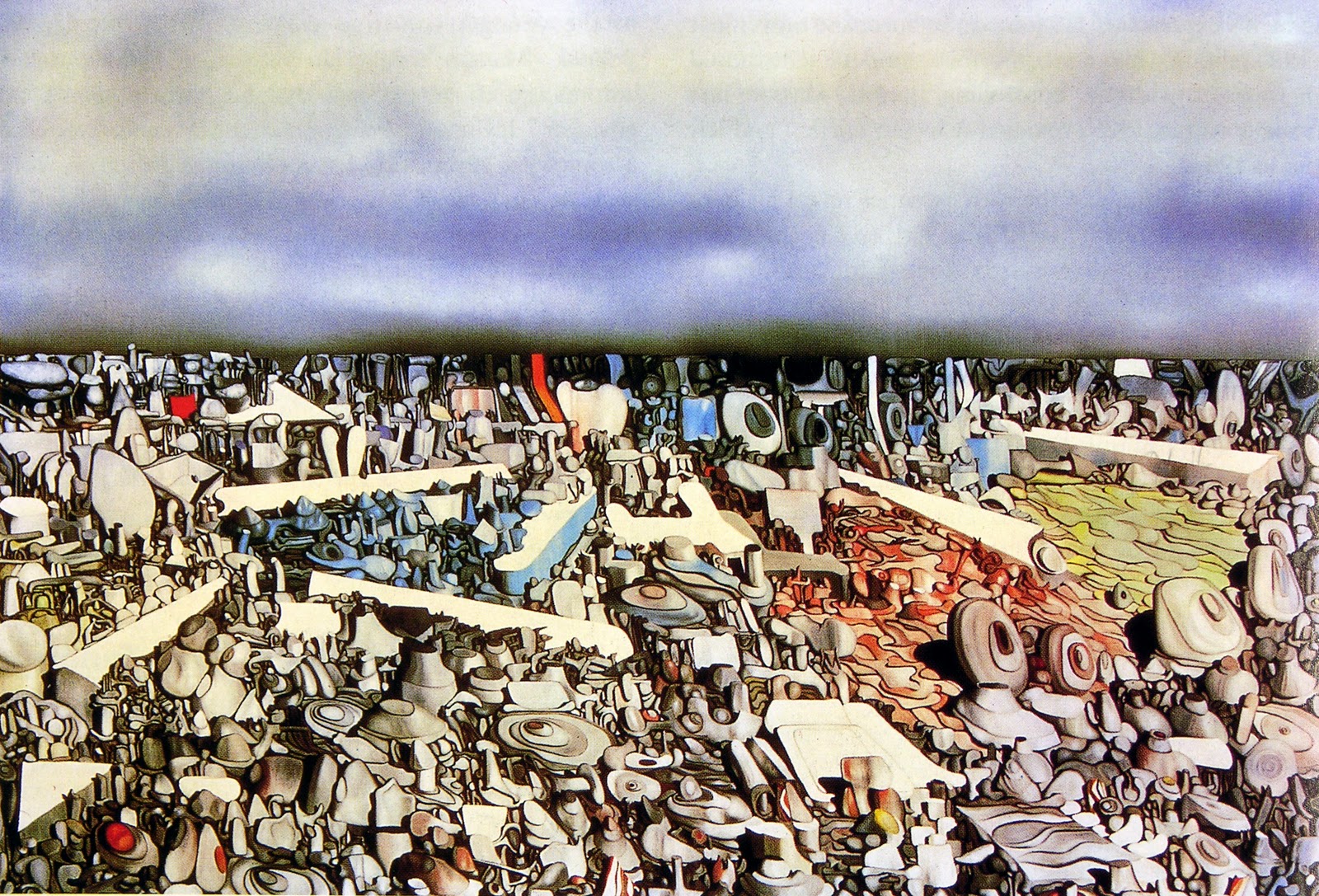 ---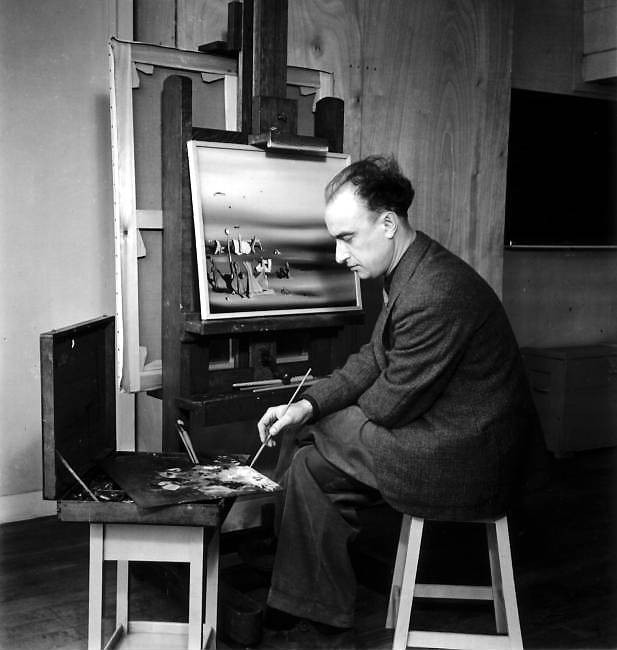 ---
Edited from:
---
Yves Tanguy
Digital collage portrait by TMLipp
Created for The Artist Birthday Series
January 4, 1016
(click image for full resolution)
---
TML Arts aims for accuracy in content and functionality in posts.
Click the button below to let us know about typos, incorrect information, broken links, erroneous attribution,
or additional relative information.
---
---
---
---