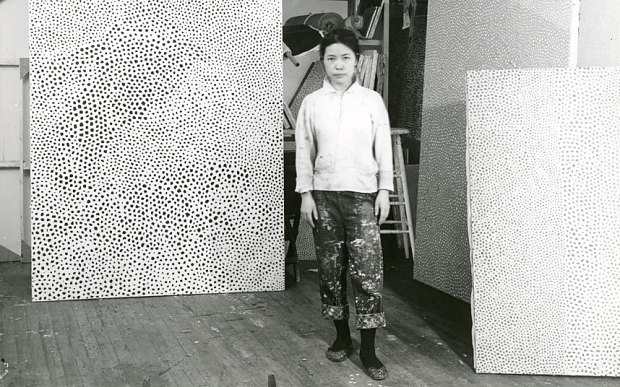 In 1957 she moved to the United States, settling down in New York City after developing a friendship with painter Georgia O'Keefe. During her time in the U.S., she quickly established her reputation as a leader in the avant-garde movement. By 1966, she was experimenting with room-size, freestanding installations that incorporated mirrors, lights, and piped-in music. Though she was very well known, she did not profit financially from her work. Around this time, Kusama was hospitalized regularly from overwork, and O'Keeffe convinced her own dealer Edith Herbert to purchase several works in order to help Kusama stave off financial hardship.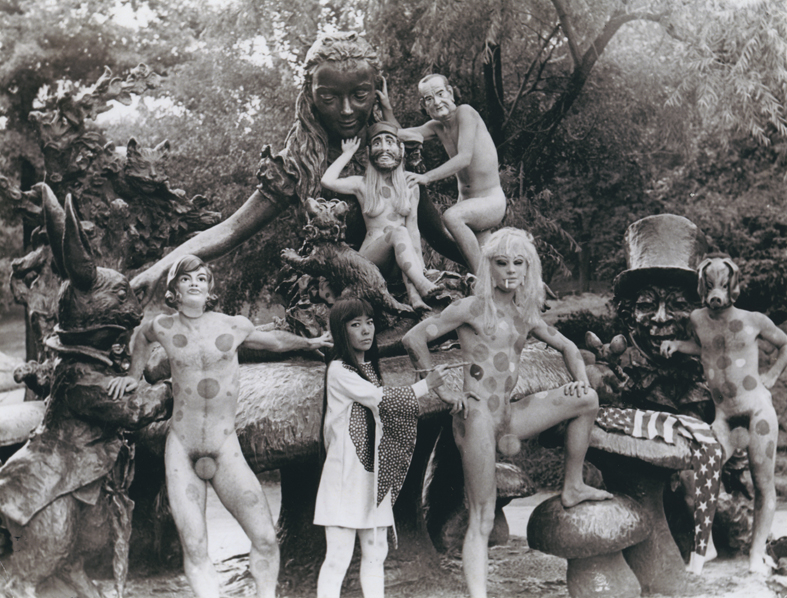 Kusama organized outlandish happenings in conspicuous spots like Central Park and the Brooklyn Bridge, often involving nudity and designed to protest the Vietnam War. In one, she wrote an open letter to Richard Nixon offering to have vigorous sex with him if he would stop the Vietnam war. Between 1967 and 1969 she concentrated on performances held with the maximum publicity, usually involving Kusama painting polka dots on her naked performers, as in the Grand Orgy to Awaken the Dead at the MOMA (1969), which took place at the Sculpture Garden of the Museum of Modern Art. In 1968, Kusama presided over the happening Homosexual Wedding at the Church of Self-obliteration in 33 Walker Street in New York, and performed alongside Fleetwood Mac and Country Joe and the Fish at the Fillmore East, New York City. She opened naked painting studios and a gay social club called the Kusama 'Omophile Kompany (kok).
In 1973, Kusama moved back to her native Japan, where she found the art scene far more conservative than that in New York. She became an art dealer, but her business folded after several years, and after experiencing psychiatric problems, in 1977 she voluntarily admitted herself to a mental hospital in Tokyo, where she has spent the rest of her life. From here, she has continued to produce artworks in a variety of mediums, as well as launching a literary career by publishing several novels, a poetry collection and an autobiography.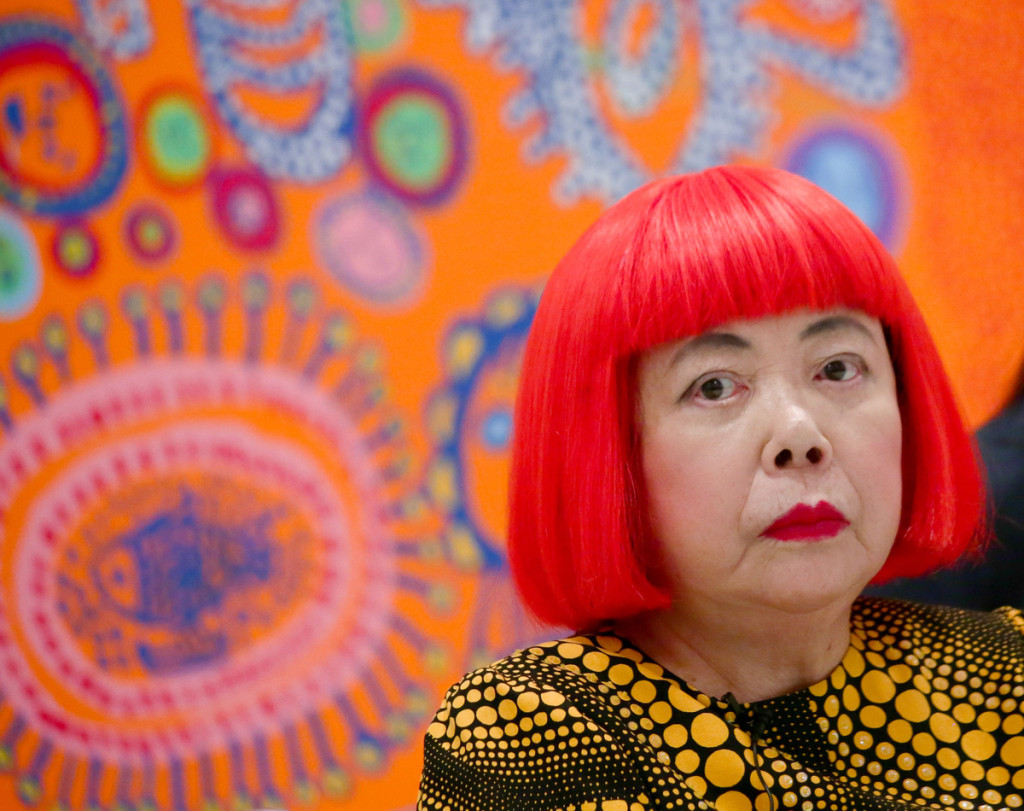 %
|
%
|
%
|
%
|
%