Yasuo Kuniyoshi: painter, educator
Yasuo Kuniyoshi – 国吉 康雄 (1893 – 1953) was an American painter, photographer and printmaker. He, like many Japanese, endured terrible racism during World War II when he was branded an "enemy alien," after Japan's attack on Pearl Harbor. His American wife lost her citizenship for being married to him, but through all the challenges, he never gave up his art.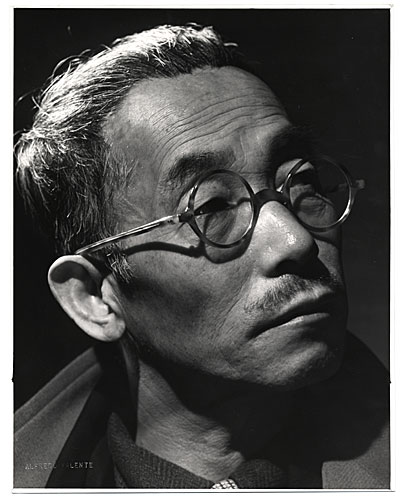 Kuniyoshi was born in Okayama, Japan in 1893. He migrated to America in 1906, choosing not to attend military school in Japan. He originally intended to study English and return to Japan to work as a translator.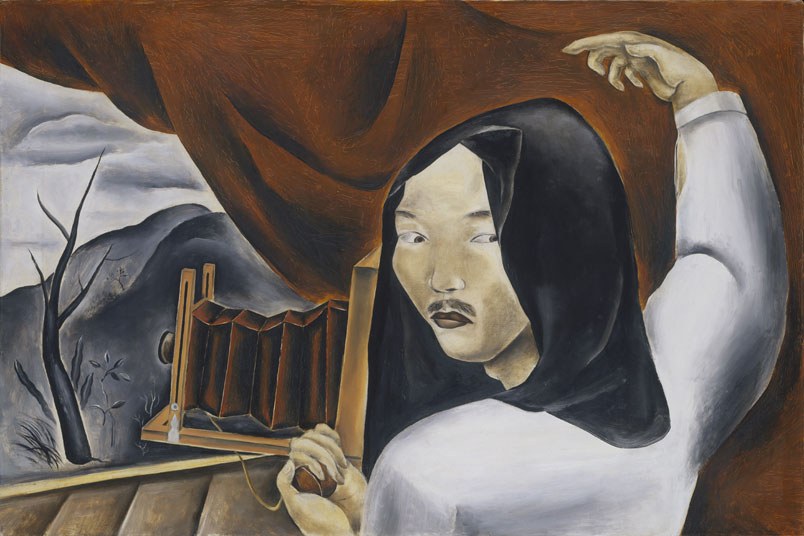 He spent some time in Seattle, before enrolling at the Los Angeles School of Art and Design. He then spent three years in Los Angeles, discovering his love for the arts.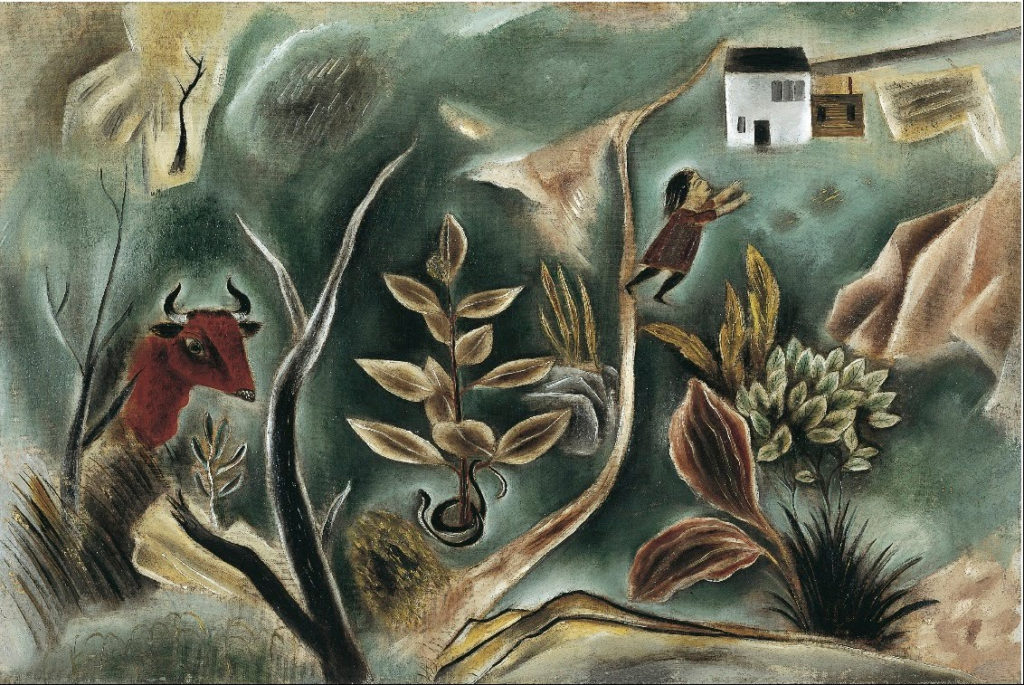 Kuniyoshi  then moved to New York City to pursue an art career. He studied briefly at the National Academy and at the Independent School in New York City, and then studied under Kenneth Hayes Miller at the Art Students League of New York.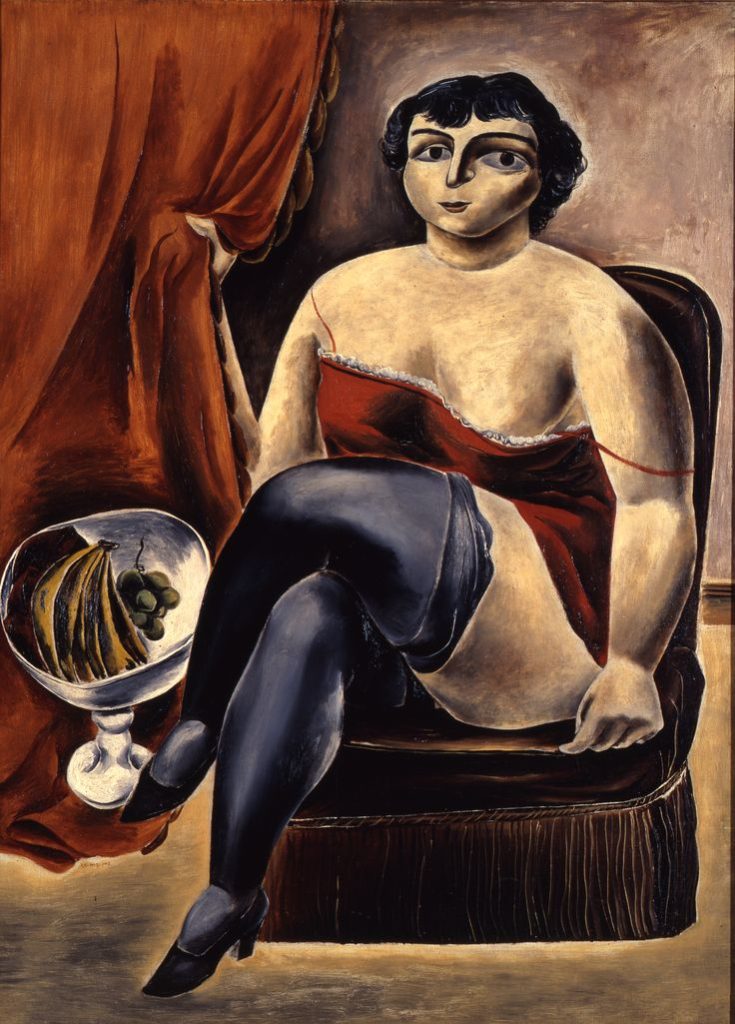 He later would later teach at the Art Students League of New York in New York City and in Woodstock, New York.
Around 1930, the artist built a home and studio on Ohayo Mountain Road in Woodstock. He was an active member of the artistic community there for the rest of his life.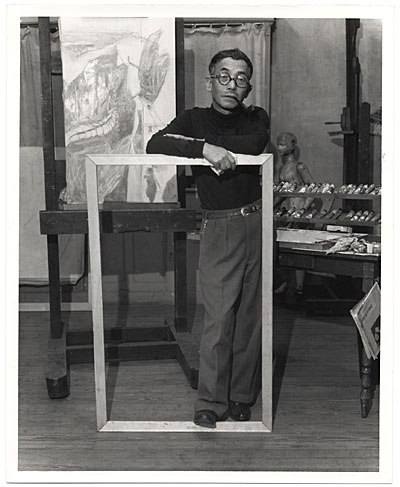 In 1935, hewas awarded the Guggenheim Fellowship. He was also an Honorary member of the National Institute of Arts and Letters and President of Artists Equity.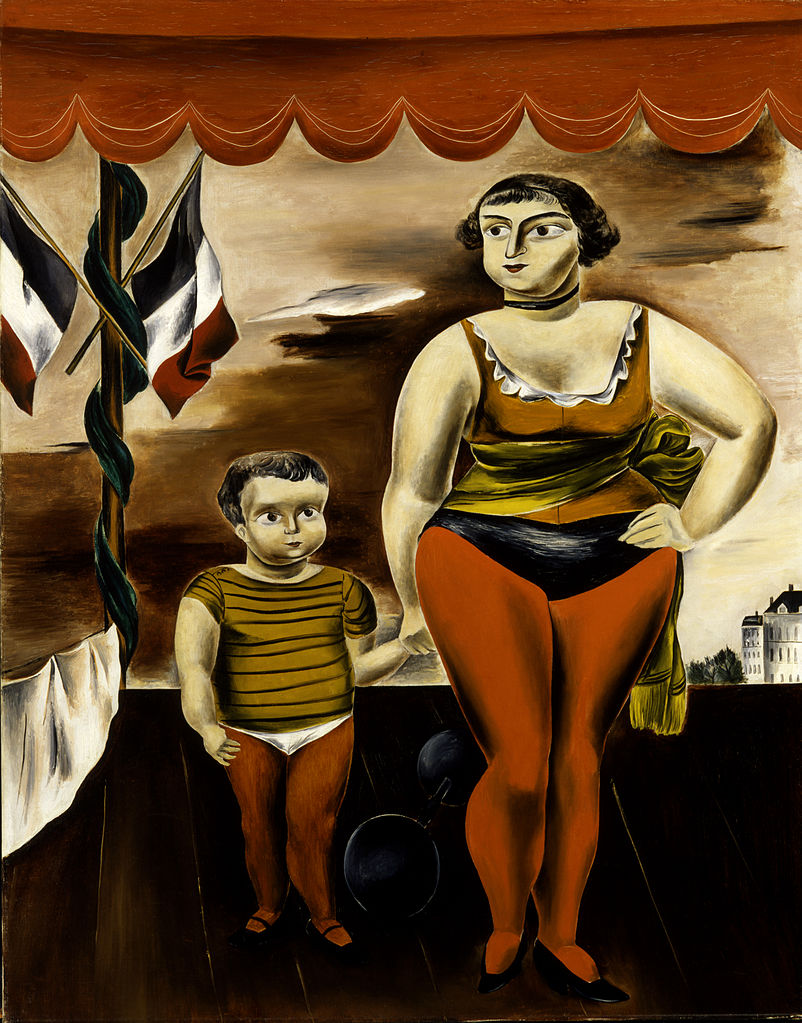 In 1948, Kuniyoshi became the first living artist chosen to have a retrospective at the Whitney Museum of American Art.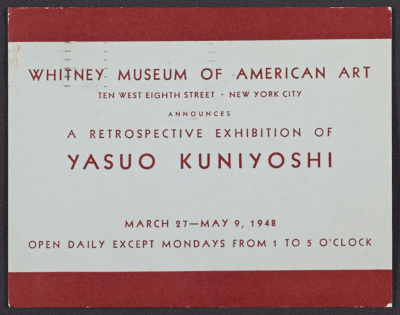 When the Whitney Museum of American Art decided to stage in 1948 their first exhibition of a living American artist, they chose someone who wasn't even an American citizen, but only legally could become one just before his death.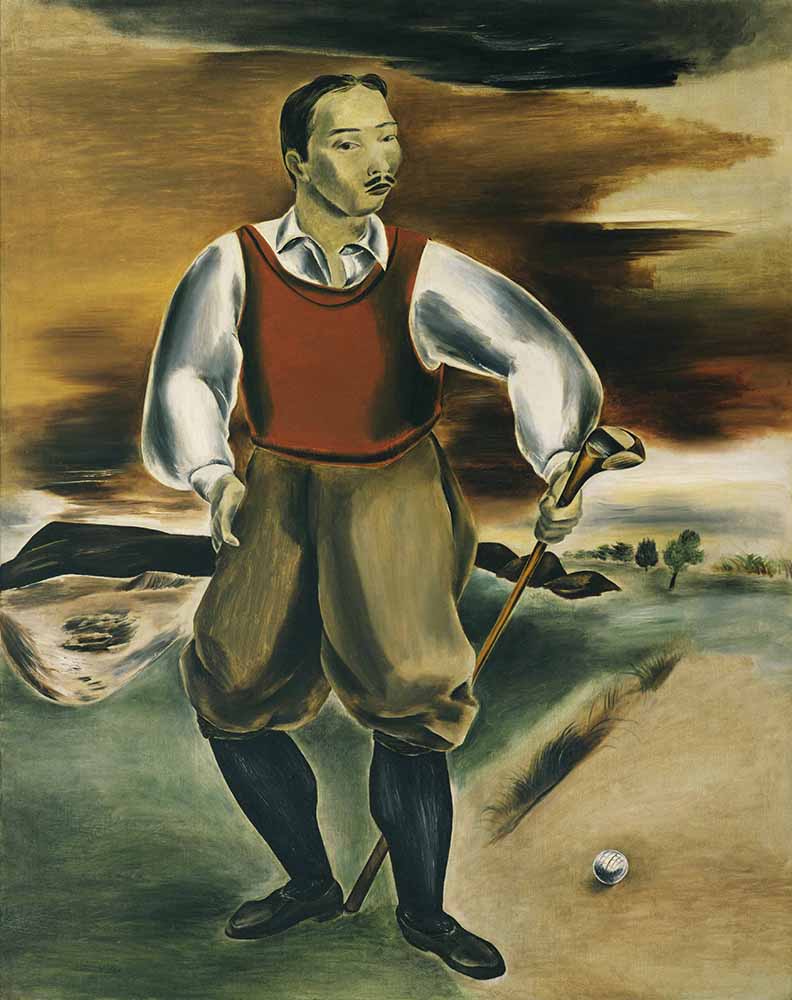 1927's Self-Portrait as a Golf Player pokes fun at Kuniyoshi's avid pursuit of the popular American craze for golf (which didn't hit Japan until after WWII), but does so by assuming a warrior's stance and replacing the shogun's sword with a driver. Adding another dimension to Kuniyoshi's humorous self-portrait were the very real insults to him by 1920s-era America. He felt a great deal of anxiety about his immigrant status. Thanks to the "nativist racism" endemic to America (and rooted philosophically in the same race theories the Nazis followed), Kuniyoshi and his wife suffered greatly. When Schmidt married him in 1919, her family disowned her, refusing to even speak to her for six years. Additionally, by marrying Kuniyoshi, who, as a Japanese person, could not legally become an American citizen at the time, Schmidt, by law, lost her own American citizenship. And, yet, they bore these sacrifices with a continued faith in art and the American dream.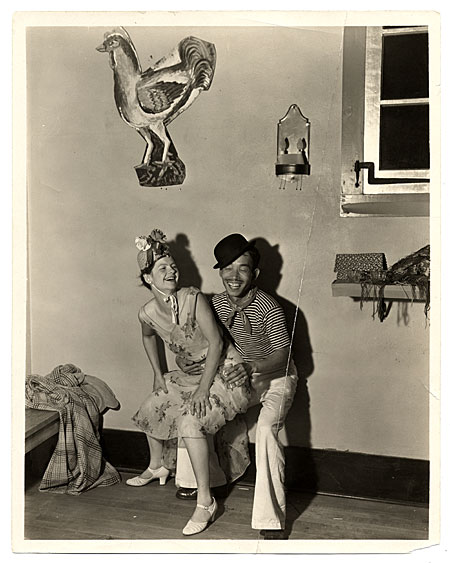 His fears about his alien status rose to new heights after Pearl Harbor. Living in New York City at the time, he was able to evade the internment camps Japanese-Americans faced on the West Coast. However, the government seized the artist's camera, forbade him to take pictures, restricted his movements between his New York apartment and home in Woodstock, and even placed him under curfew. As if to prove his "American-ness," Kuniyoshi began working for the Office of War Information making anti-Japanese propaganda art. In "Japan against Japan" radio speeches, he continually denounced the Japanese militarism he personally separated from the larger Japanese tradition. America's atomic bombings on Hiroshima and Nagasaki inspired Kuniyoshi to paint the 1945 hellscape of Rotting on the Shore, a powerfully pessimistic view of the aftermath of WWII in which he consistently denounces the disasters of war's human cost, regardless of the perpetrator.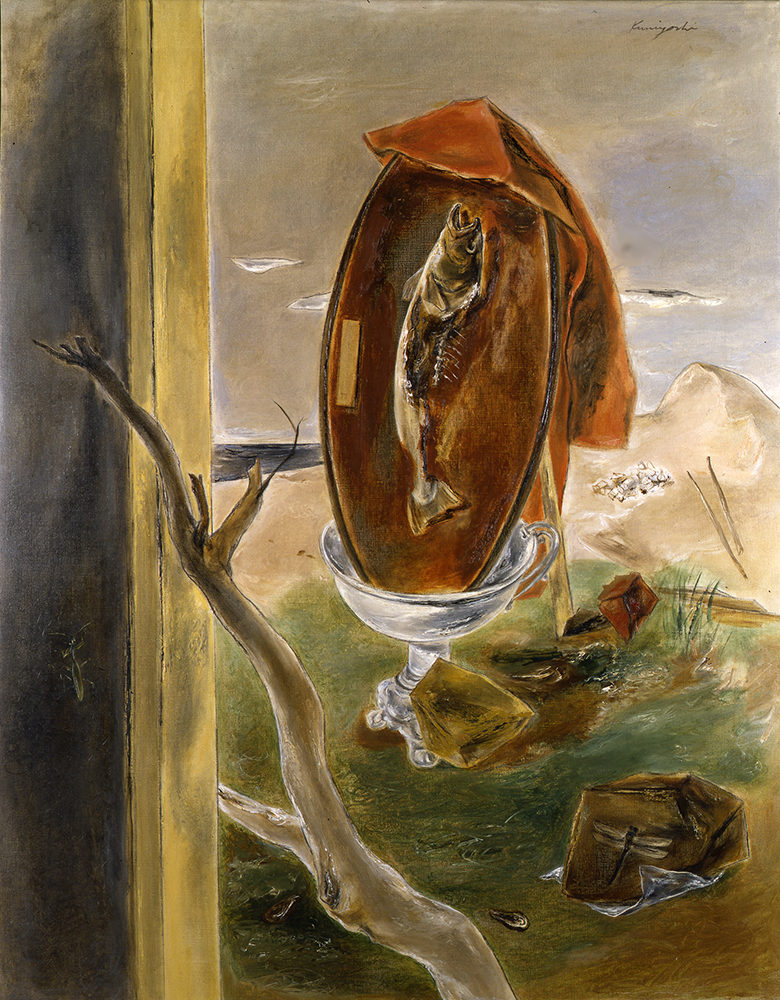 After the war, Kuniyoshi continued to rise in prominence as an American artist, despite his lack of American citizenship. Just one year after the end of the war, the U.S. State Department purchased his 1925 painting Circus Girl Resting (seen above) to include in their Advancing American Art exhibition to tour overseas. However, charges of obscenity and "un-American" politics against the show and Kuniyoshi himself (including President Harry S. Truman's own bluntly, negative critique), eventually led to the cancellation of the tour. When artists from various disciplines formed the Artists Equity Association in 1947, they elected Kuniyoshi as their first president.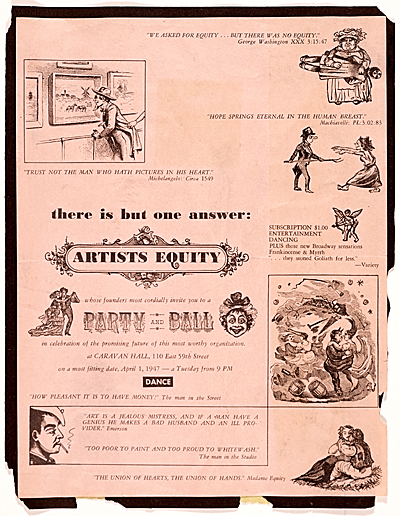 Sadly, Kuniyoshi, the man whom the American establishment never fully accepted, became the face for the establishment in the eyes of the post-war generation of "The Irascibles" and Abstract Expressionists. Ironically, as Kuniyoshi scholar Tom Wolf points out, "[a]lthough he was on the other side of the generational divide from the abstract expressionists, [Kuniyoshi's] work evolved in ways that paralleled their innovations." Sumi ink drawings such as the disturbingly masterful Fish Head from the final years of Kuniyoshi's life tap into the same Japanese tradition that Jackson Pollock, Willem de Kooning, Robert Motherwell, and other young guns would years later. Torn between the two worlds of East and West so long, the final two worlds Kuniyoshi found himself unfairly stretched between were the establishment past and the expressionist future.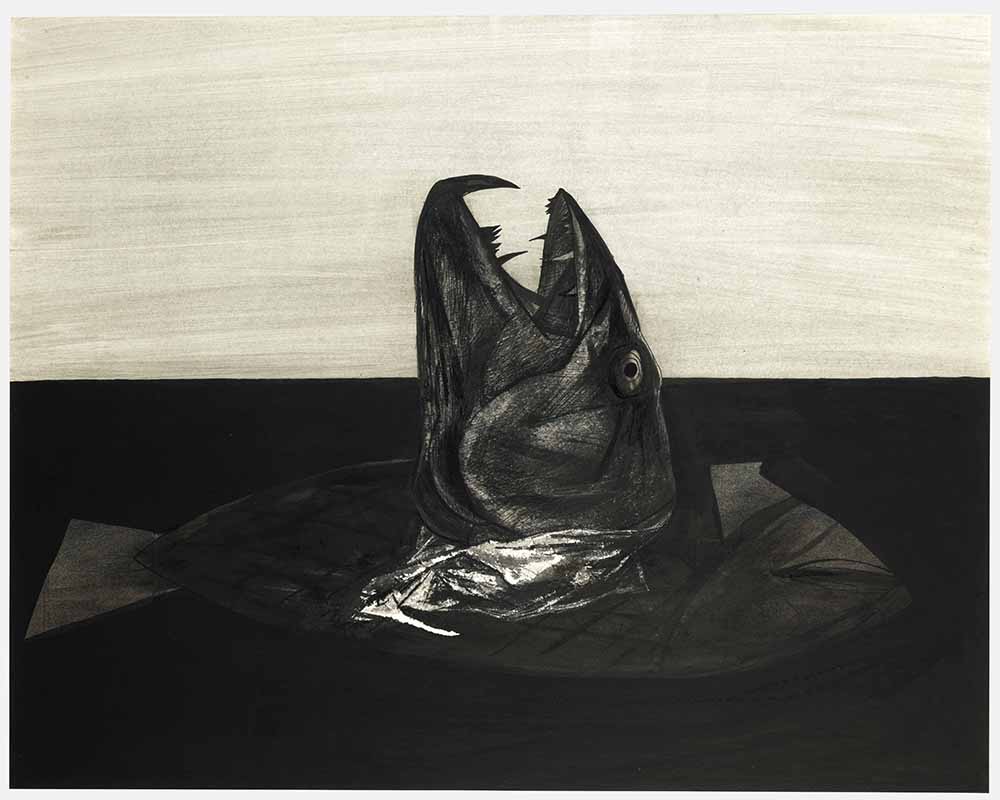 In 1953, the final year of his life, as cancer slowly took his life while family rushed to complete the citizenship application finally made possible in 1952 by the McCarran–Walter Act, Kuniyoshi drew Old Tree. An archival photo shows Kuniyoshi cutting into the dark ink with sharp tools to produce the complex, textured look of the tree. "The tree is upright and weathered, complicated and powerful, and scarred by experience," says Wolf. "It stands for Kuniyoshi himself, a fitting finale to the artist's rich and accomplished career."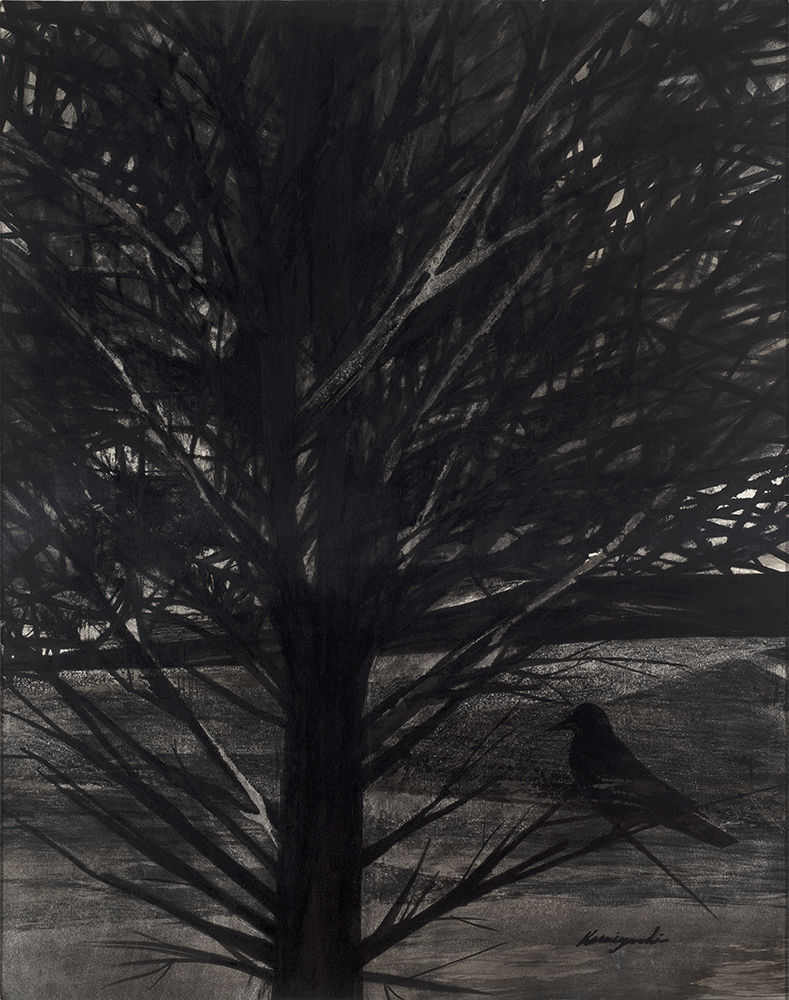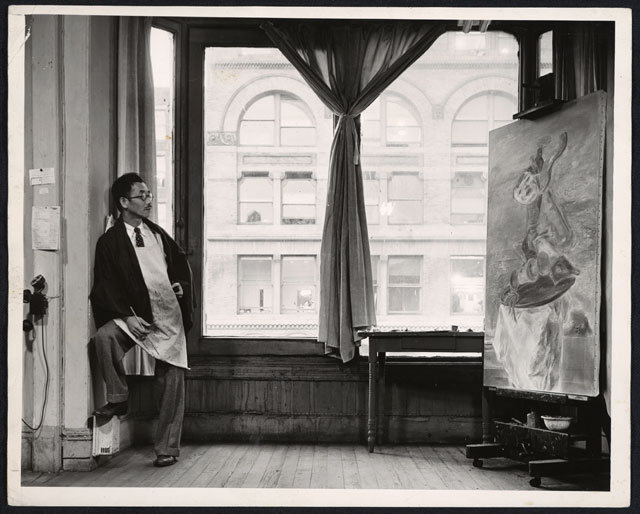 ---
Further reading about Yasuo Kuniyoshi:
---
---
TML Arts aims for accuracy in content and functionality in posts.
Click the button below to let us know about typos, incorrect information, broken links, erroneous attribution,
or additional relative information.
---
---
---
---