Mellery exhibited regularly at Les XX as an invited artist from 1885 (1888, 1890, 1892), and he subsequently contributed four times to La Libre Esthétique (1894, 1895, 1899, 1908). He was a founding member of Pour l'Art, and a member of Kunst van Heden, the Société Royale Belge des Aquarellistes and the Belgian Académie Royale.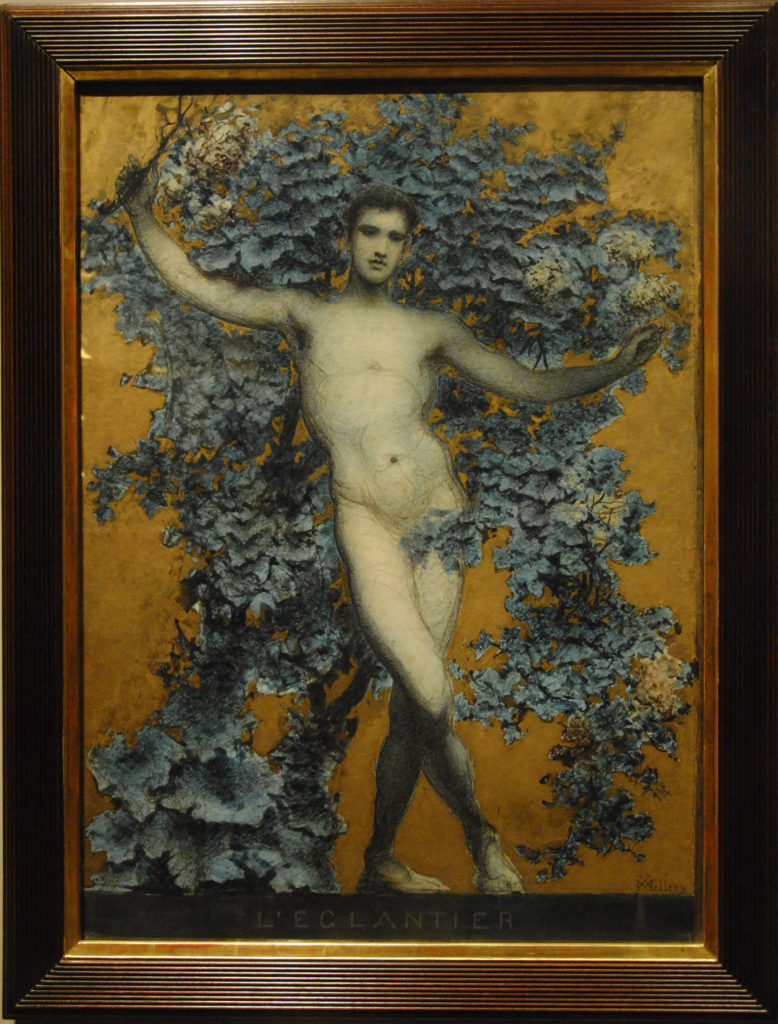 Mellery also produced book illustrations, such as those for Lemonnier's La Belgique (1888), and executed designs for sculpture, including designing the statues of all 48 historical professions in the Petit Sablon garden in Brussels in 1882, and a few years later, symbolic figures on the façade of the Palais des Beaux-Arts, now the Musée d'Art Ancien in Brussels.
Xavier Mellery passed away on February 4, 1921, in Brussels. He was buried at the Cimetière de Laecken, also in Brussels.
%
|
%
|
%
|
%
|
%
|
%