Xavier Mellery: painter
Xavier Mellery (9 August 1845, Laken – 4 February 1921, Brussels) was a Belgian Symbolist painter.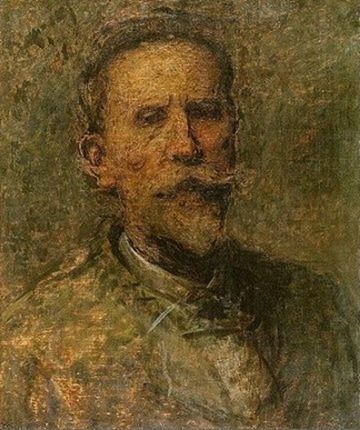 The son of a gardener at the Royal Palace at Laeken, Xavier Mellery initially worked with the painter-decorator Charles Albert before attending the Brussels Academy of Fine Arts from 1860 to 1867. There his teachers included Jean François Portaels.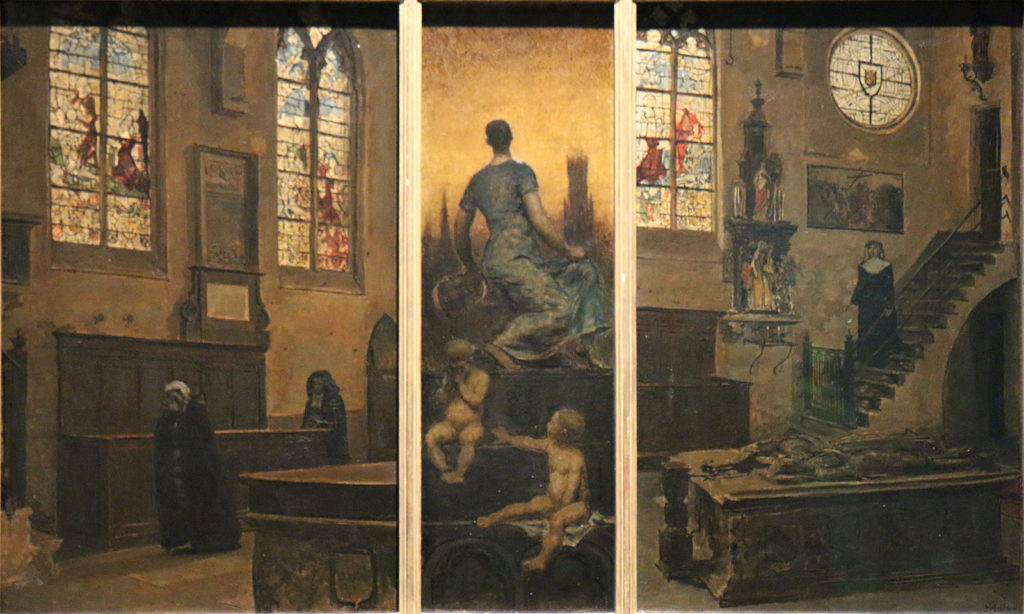 In 1870 he won the Prix de Rome, enabling him to visit Italy where he studied the works of the Renaissance masters as well as developing refined sense of the potential of the medium of drawing.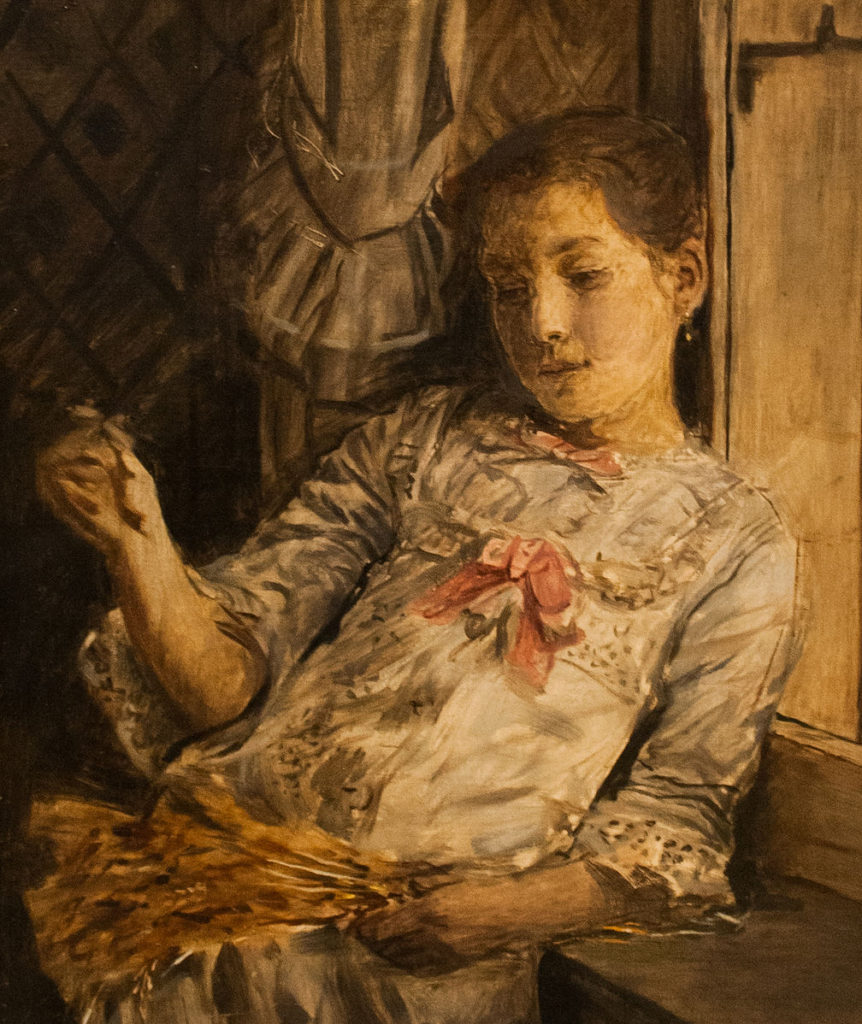 In 1878, Mellery was commissioned by Charles de Coster to illustrate an article on Holland, and to this end he journeyed to the island of Marken (off the Dutch coast), then a simple, traditional fishing community. His experiences there not only reinforced his tendency towards introspection but also helped define his lasting preference for a sober and quiet realism that rapidly infected the mood of his paintings and drawings. Or, as he himself put it: 'He who will manage to have us forget colour and form at the price of emotion will achieve the highest goal of all.'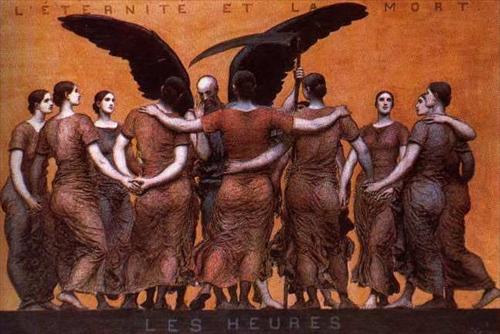 It was in his drawings above all that this realism attained a rare degree of poetry, revealing l'âme des choses (the soul of things), the invisible behind the visible in the familiar, day-to-day world of his house and garden. The elements of silence and secrecy, together with his internalized perception of the world had a crucial influence on his friend and fellow painter, Fernand Khnopff.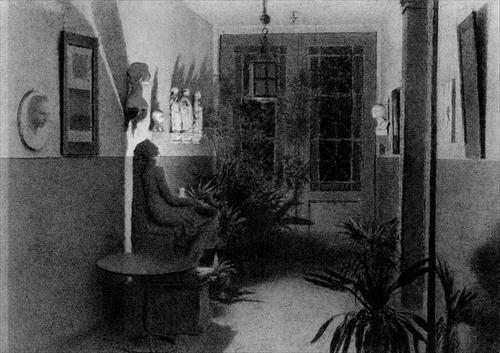 In a less introverted, more public domain, Mellery sought to create an allegorical art in which classically-inspired figures, set against flat, golden backdrops and frequently accompanied by texts, expanded universal ideas or truths. Such works, greatly influenced by his visit to Italy in 1871 and a subsequent trip to Germany, Switzerland and Austria in 1887, were generally conceived on a monumental scale as programs for major public decorative cycles. While Mellery never realized this ambition, these works were exhibited in reduced version, both at Sâr Péladan's Salon de la Rose+Croix in Paris in 1897, and in Brussels.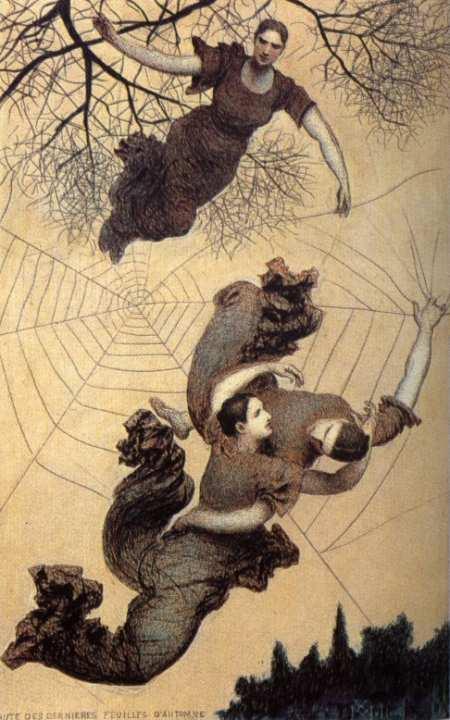 Mellery exhibited regularly at Les XX as an invited artist from 1885 (1888, 1890, 1892), and he subsequently contributed four times to La Libre Esthétique (1894, 1895, 1899, 1908). He was a founding member of Pour l'Art, and a member of Kunst van Heden, the Société Royale Belge des Aquarellistes and the Belgian Académie Royale.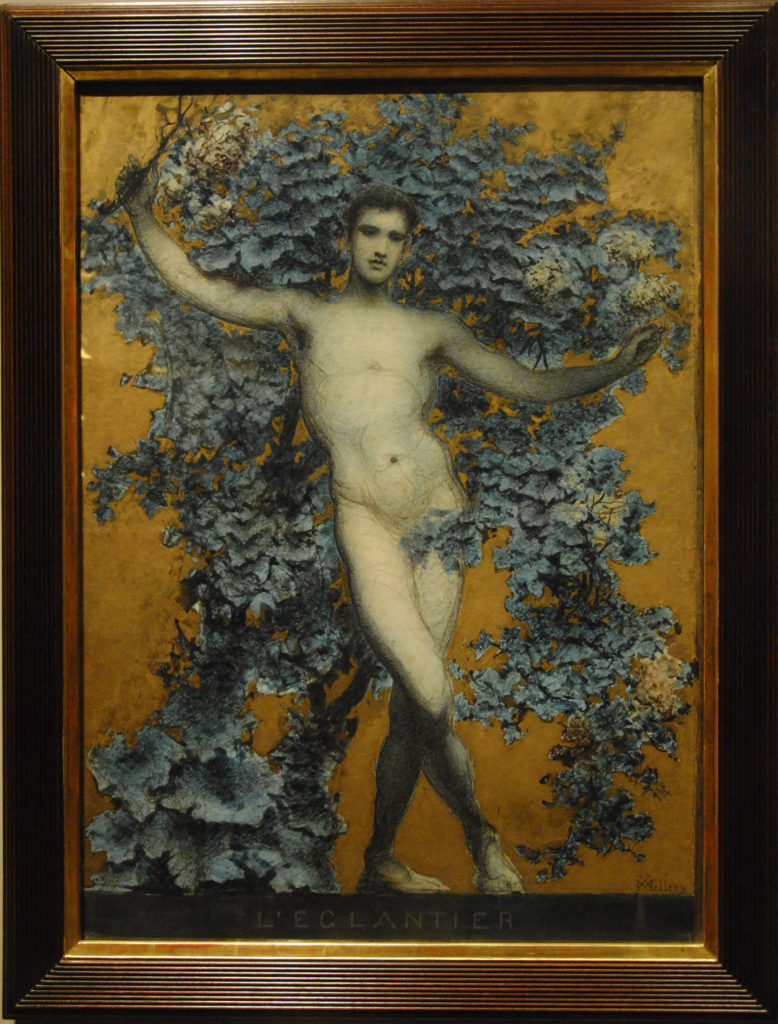 Mellery also produced book illustrations, such as those for Lemonnier's La Belgique (1888), and executed designs for sculpture, including designing the statues of all 48 historical professions in the Petit Sablon garden in Brussels in 1882, and a few years later, symbolic figures on the façade of the Palais des Beaux-Arts, now the Musée d'Art Ancien in Brussels.
Xavier Mellery passed away on February 4, 1921, in Brussels. He was buried at the Cimetière de Laecken, also in Brussels.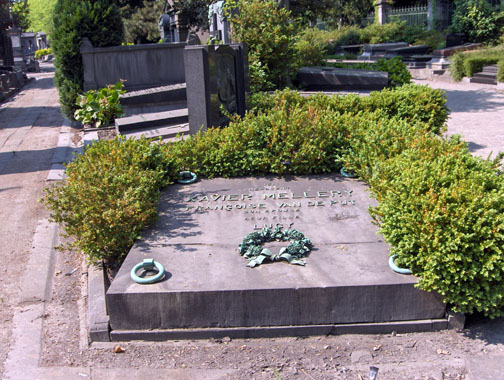 ---
Edited from:
---
TML Arts aims for accuracy in content and functionality in posts.
Click the button below to let us know about typos, incorrect information, broken links, erroneous attribution,
or additional relative information.
---
---
---
---