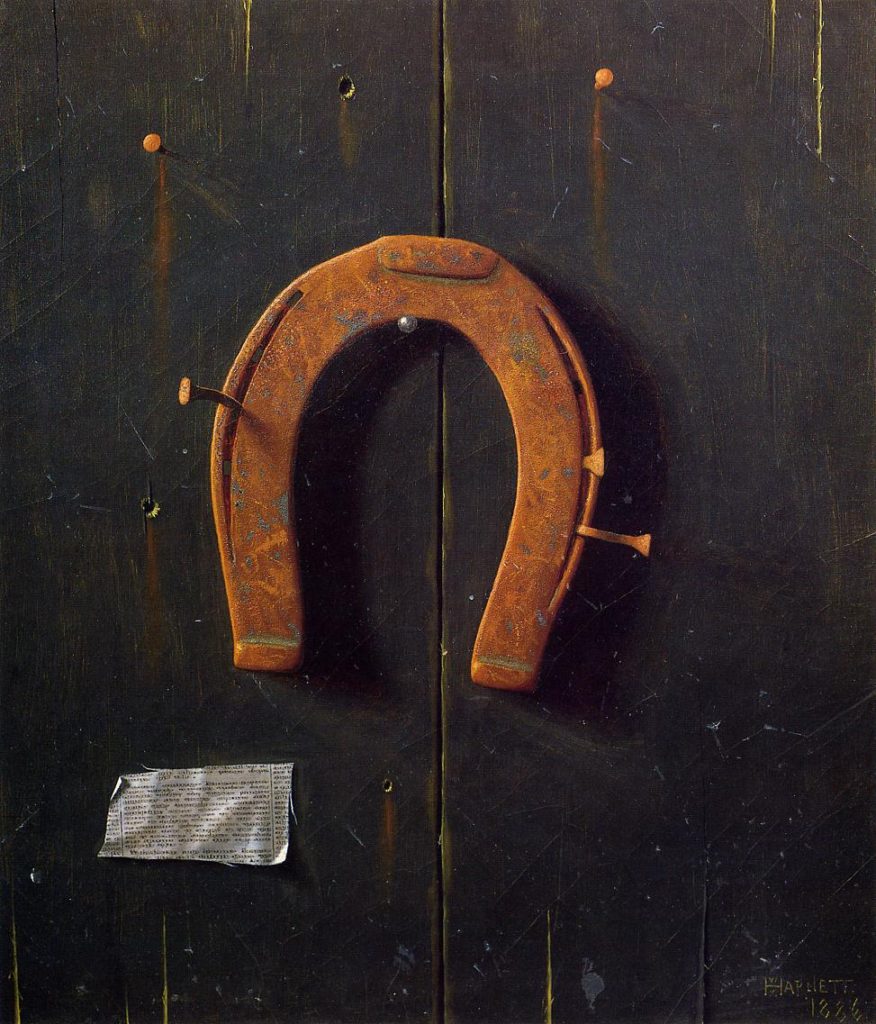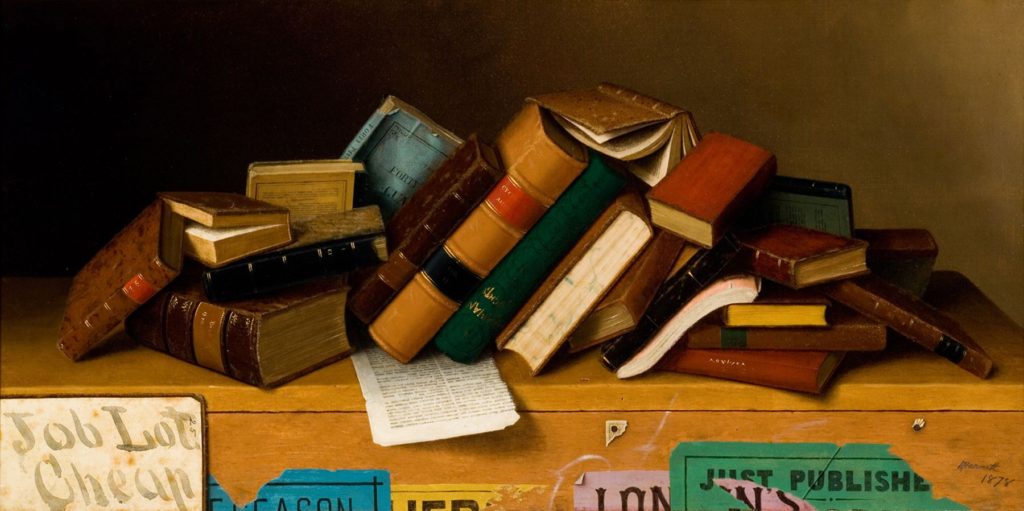 Harnett spent the years 1880–1886 in Europe, staying in Munich from 1881 until early 1885. Harnett's best-known paintings, the four versions of After The Hunt, were painted between 1883 and 1885. Each is an imposing composition of hunting equipment and dead game, hanging on a door with ornate hinges at the right and keyhole plate at the left. These paintings, like the horseshoe or currency depictions mentioned earlier, are especially effective as trompe-l'œil because the objects occupy a shallow space, meaning that the illusion is not spoiled by parallax shift if the viewer moves.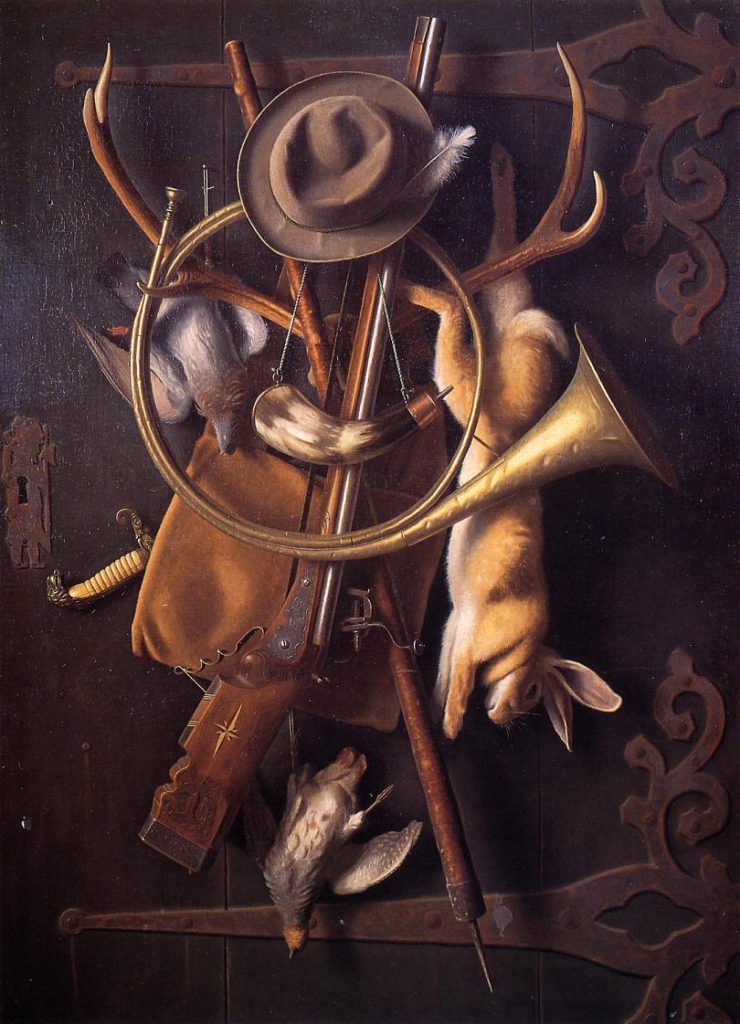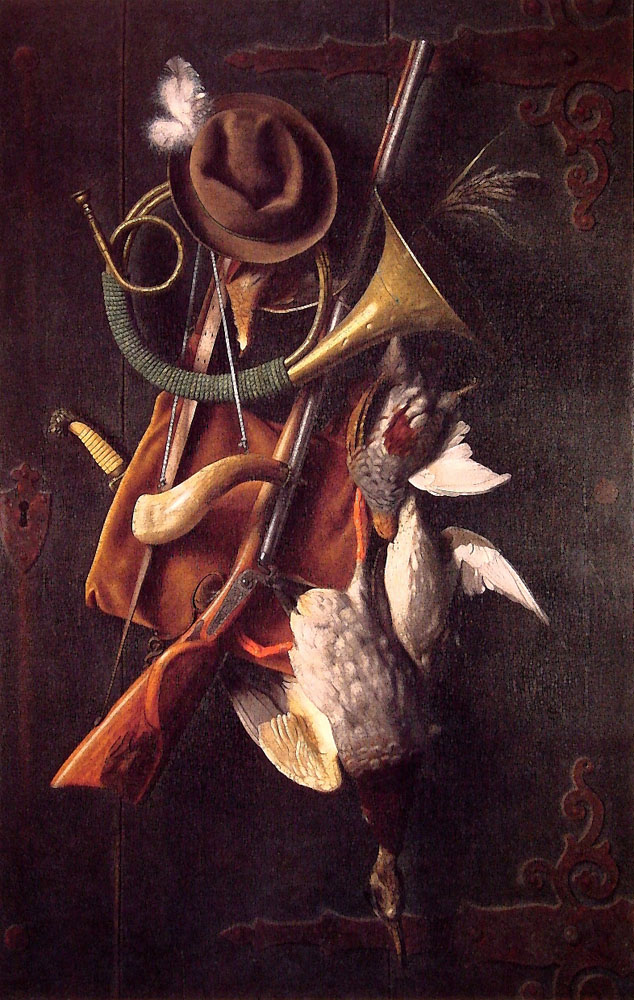 Overall, Harnett's work is most comparable to that of the slightly younger John F. Peto. The two artists knew each other, and a comparison can be made between two paintings featuring violins. Harnett's Music and Good Luck from 1888 shows the violin hanging upright on a door with ornate hinges and with a slightly torn piece of sheet music behind it. The elements are arranged in a stable, deliberate manner. Peto's 1890 painting shows the violin hanging askew, as well as chipped and worn, with one string broken. The sheet music is dog-eared and torn around the edges, and placed haphazardly behind the instrument. The hinges are less ornate, and one is broken. Harnett's objects show signs of use but are well preserved, while Peto's more humble objects are nearly used up.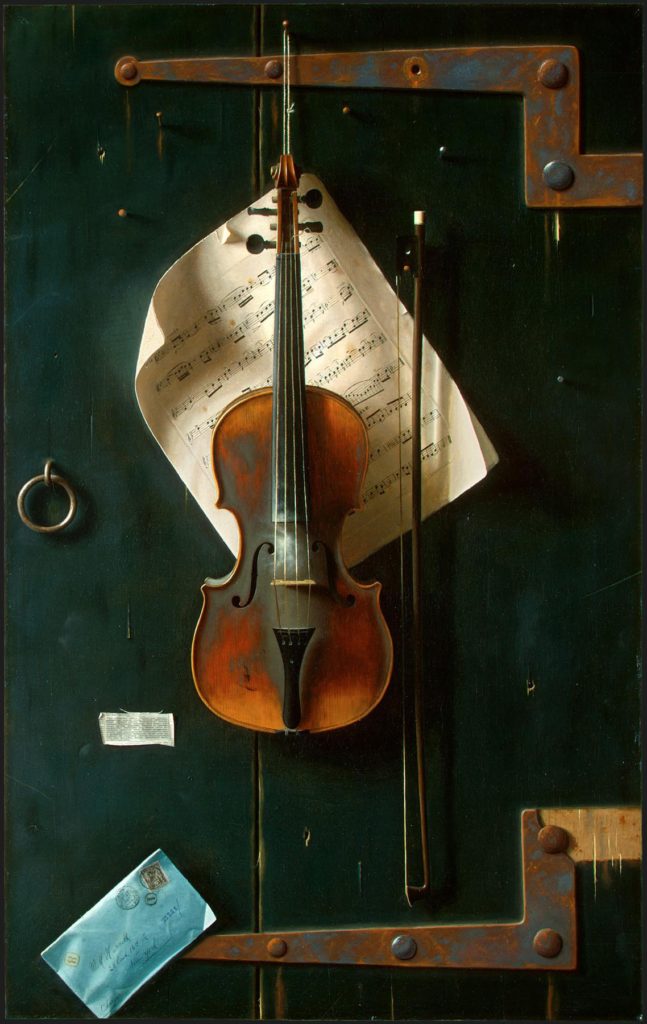 Crippling rheumatism plagued Harnett in his last years, reducing the number but not the quality of his paintings. He died in New York City on October 29, 1892, and was buried at the Old Cathedral Cemetery in Philadelphia, PA.
%
|
%
|
%
|
%