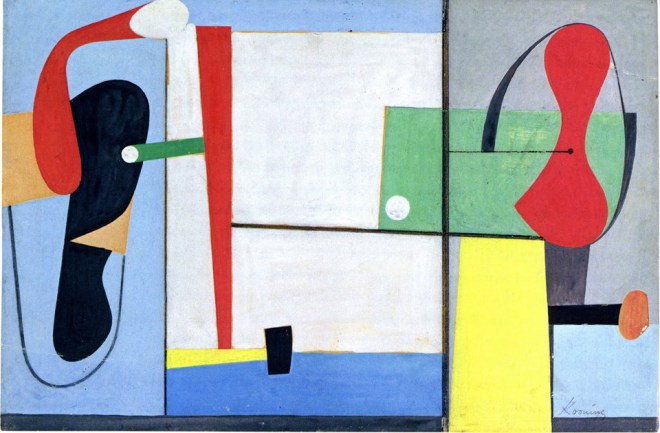 De Kooning's paintings of the 1930s and early 1940s are abstract still-lifes characterised by geometric or biomorphic shapes and strong colours. They show the influence of his friends Davis, Gorky and Graham, but also of Arp, Joan Miró, Mondrian and Picasso. In the same years de Kooning also painted a series of solitary male figures, either standing or seated, against undefined backgrounds; many of these are unfinished.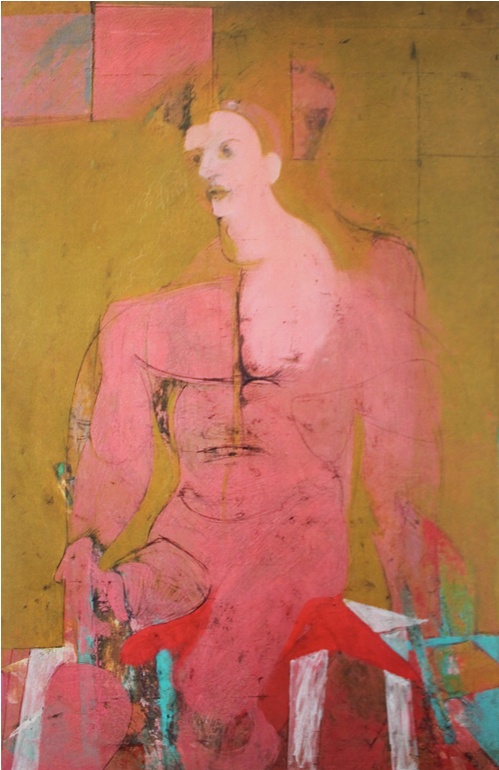 By 1946 he had begun a series of black and white paintings, which he would continue into 1949. During this period he had his first one-man show at the Charles Egan Gallery; it consisted largely of black and white works, although a few has passages of bright color. His "Black Paintings" are important to the history of Abstract Expressionism for their densely impacted forms, their mixed media, and their technique.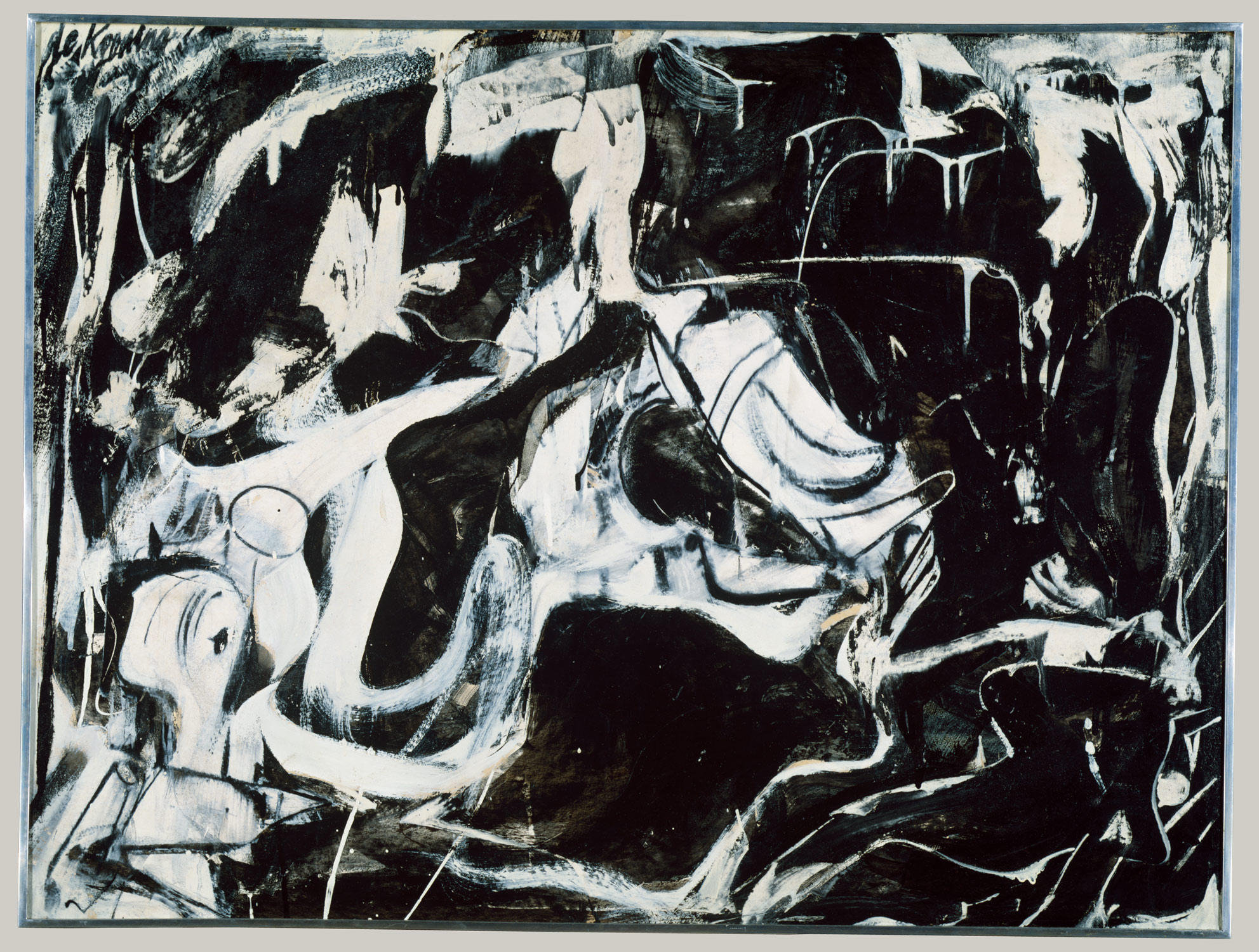 De Kooning's well-known "Woman" series, begun in the late 1940's and culminating in "Woman VI," owes much to Picasso, not least in the aggressive, penetrative breaking apart of the figure, and the spaces around it. Picasso's late works show signs that he, in turn, saw images of works by Pollock and de Kooning. De Kooning led the 1950s' art world to a new level known as the American Abstract Expressionism. The female figure is an important symbol for his art career and his own life.
%
|
%
|
%
|
%
|
%
|
%
|
%