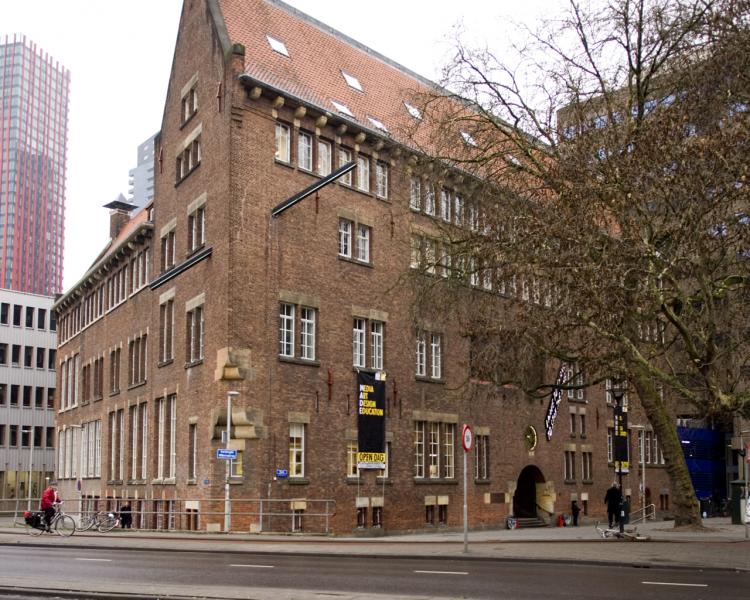 In 1926 de Kooning travelled to the United States as a stowaway on the Shelley, a British freighter bound for Argentina, and on August 15 landed at Newport News, Virginia. He stayed at the Dutch Seamen's Home in Hoboken and found work as a house-painter. In 1927 he moved to Manhattan, where he had a studio on West Forty-fourth Street. He supported himself with jobs in carpentry, house-painting and commercial art.
He began painting in his free time; in 1928 he joined the art colony at Woodstock, New York. He also began to meet some of the Modernist artists active in Manhattan. Among them were Stuart Davis, the Armenian Arshile Gorky and the Russian John Graham, who together de Kooning called the "Three Musketeers". Gorky, who de Kooning first met at the home of Misha Reznikoff, became a close friend and, for at least ten years, an important influence. Balcomb Greene said that "de Kooning virtually worshipped Gorky"; according to Aristodimos Kaldis, "Gorky was de Kooning's master". De Kooning's drawing "Self-portrait with Imaginary Brother," from about 1938, may show him with Gorky; the pose of the figures is that of a photograph of Gorky with Peter Busa in about 1936.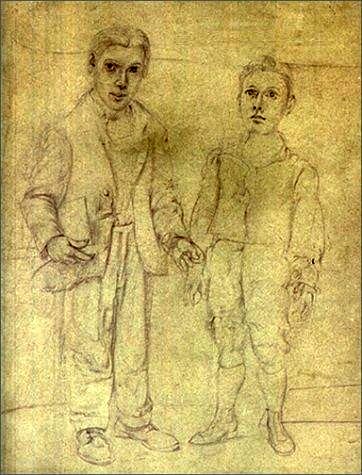 But it was Franz Kline, blessed with a charm, grace, intelligence and wit which more than matched de Kooning's, who became his closest friend from 1939 on. Following Gorky's suicide in 1948, Kline and de Kooning drew even closer together, united by wit, a passion for girls and a love of drink. It was an intense period as Kline's favorite meeting time in his favorite bar being 11pm, after his late-starting working day was over. By then, de Kooning had married Elaine Fried (a tumultuous, on again-off again relationship that lasted until her death in 1989), a New York painter of considerable style and intelligence who devoted herself to de Kooning's success and wellbeing. But by 1956, Kline and de Kooning were exchanging girlfriends at a regular pace, so much so, that it raised enough eyebrows and quietly raised questions about the true nature of the relationship between the two.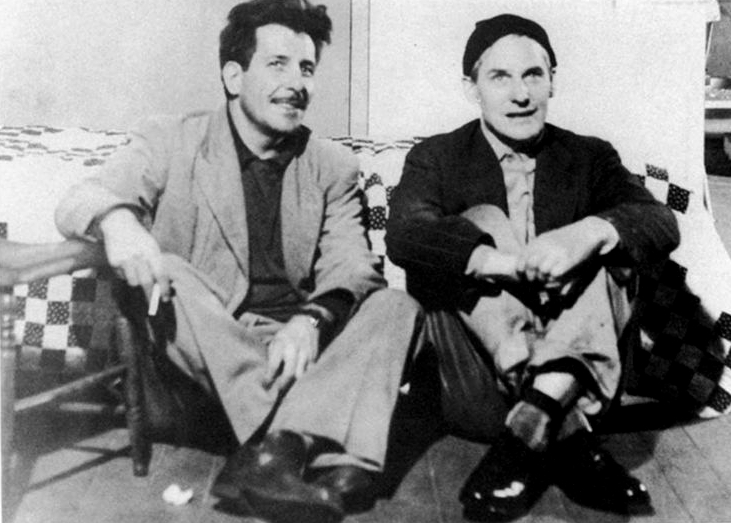 De Kooning joined the Artists Union in 1934, and in 1935 was employed in the Federal Art Project of the Works Progress Administration, for which he designed a number of murals including some for the Williamsburg Federal Housing Project in Brooklyn. None of them were executed, but a sketch for one was included in New Horizons in American Art at the Museum of Modern Art, his first group show. In 1936, he had to leave the Federal Art Project because he did not have American citizenship, thus he began to work full-time as an artist, earning income from commissions and by giving lessons.
%
|
%
|
%
|
%
|
%
|
%
|
%