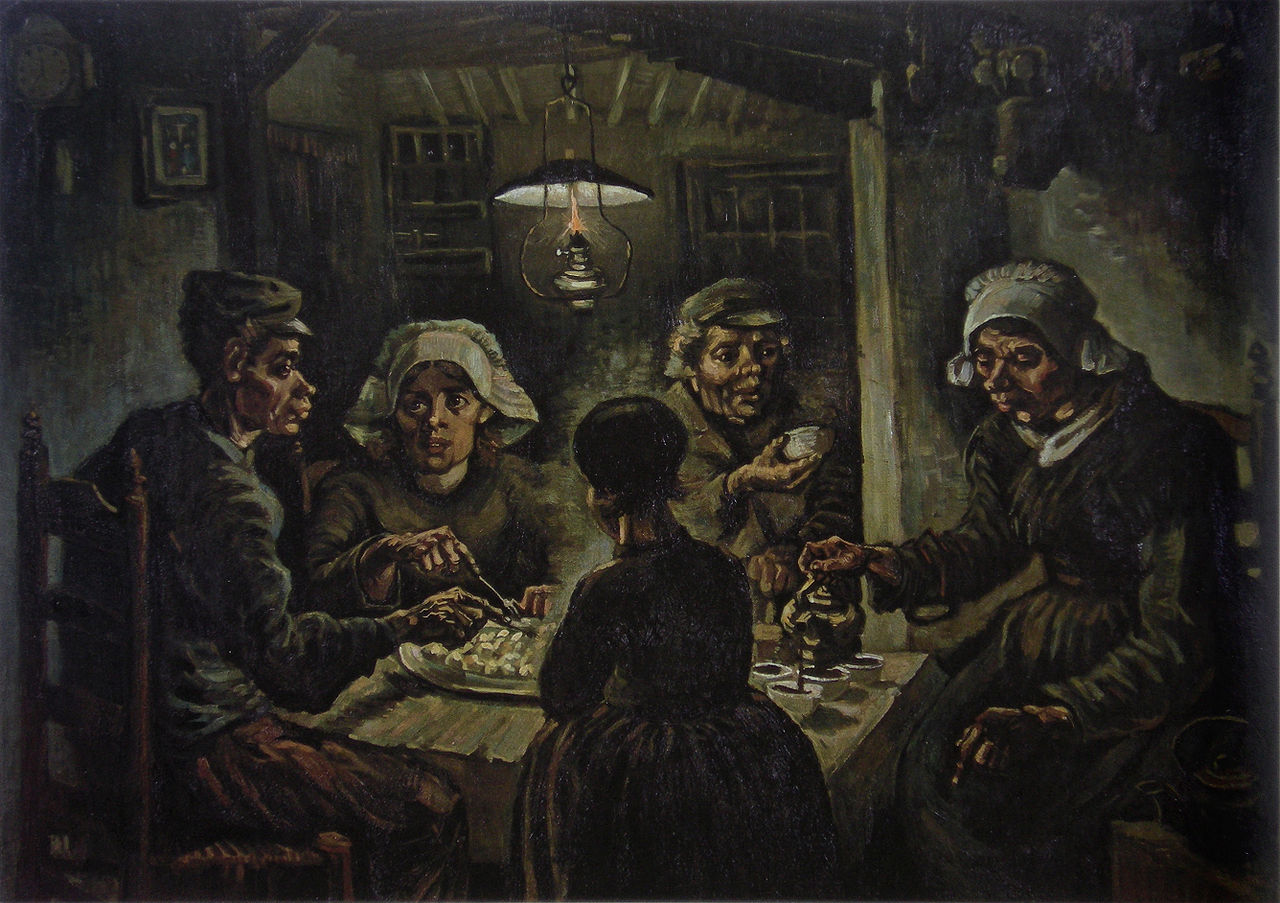 In Paris, van Gogh first saw impressionist art, and he was inspired by the color and light. He began studying with Henri de Toulouse-Lautrec, Pissarro and others. To save money, he and his friends posed for each other instead of hiring models. Van Gogh was passionate, and he argued with other painters about their works, alienating those who became tired of his bickering.
Van Gogh became influenced by Japanese art and began studying eastern philosophy to enhance his art and life. He dreamed of traveling there, but was told by Toulouse-Lautrec that the light in the village of Arles was just like the light in Japan. In February 1888, van Gogh boarded a train to the south of France. He moved into the "little yellow house" and spent his money on paint rather than food. He lived on coffee, bread and absinthe, and found himself feeling sick and strange. Before long, it became apparent that in addition to suffering from physical illness, his psychological health was declining; around this time, he is known to have sipped on turpentine and eaten paint.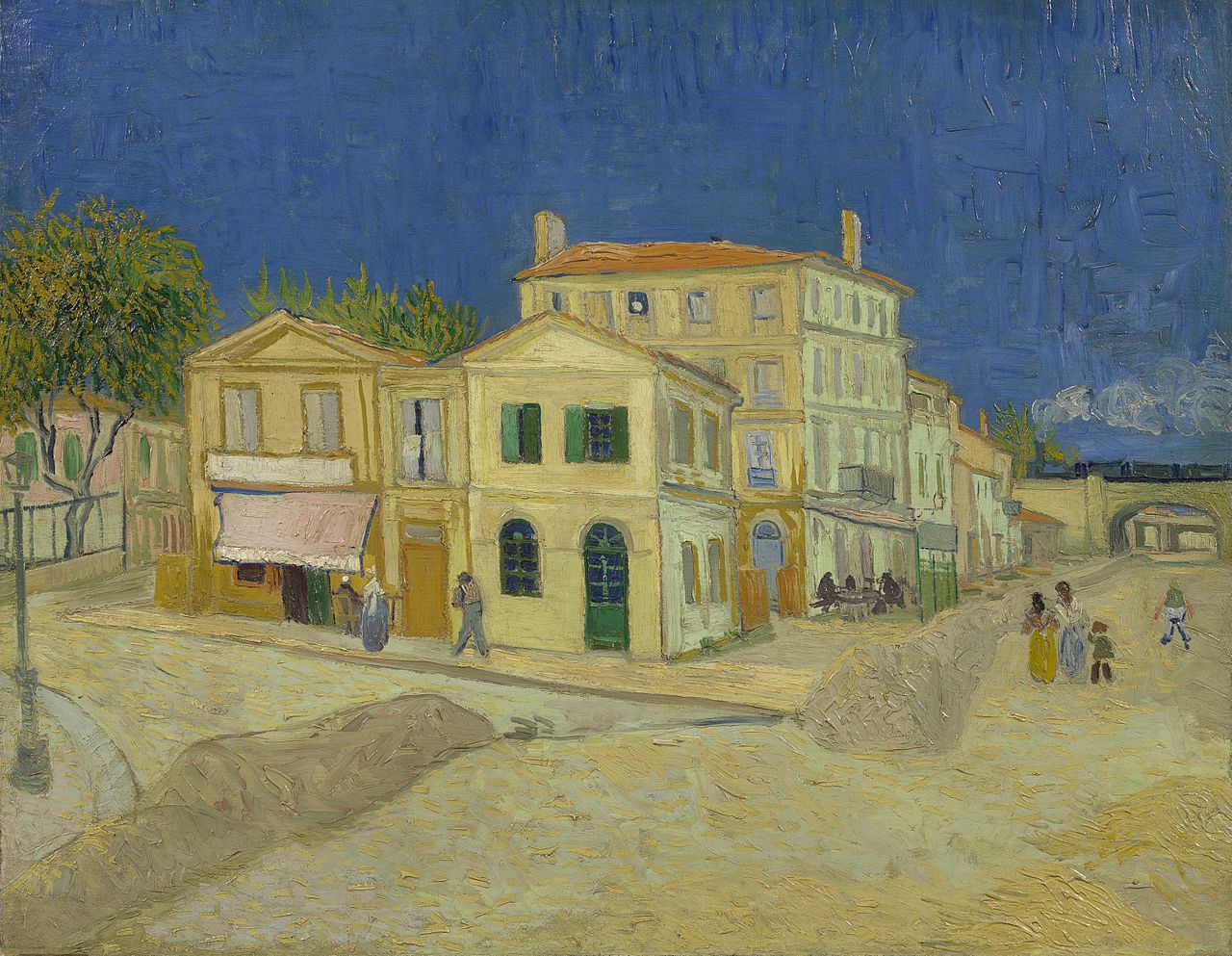 Theo was worried, and offered Paul Gauguin money to go watch over van Gogh in Arles. Within a month, van Gogh and Gauguin were arguing constantly, and one night, Gauguin walked out. Van Gogh followed him, and when Gauguin turned around, he saw van Gogh holding a razor in his hand. Hours later, van Gogh went to the local brothel and paid for a prostitute named Rachel. With blood pouring from his hand, he offered her his ear, asking her to "keep this object carefully." The police found him in his room the next morning, and admitted him to the Hôtel-Dieu hospital. Theo arrived on Christmas Day to see van Gogh, who was weak from blood loss and having violent seizures.
%
|
%
|
%
|
%
|
%
|
%
|
%
|
%
|
%
|
%