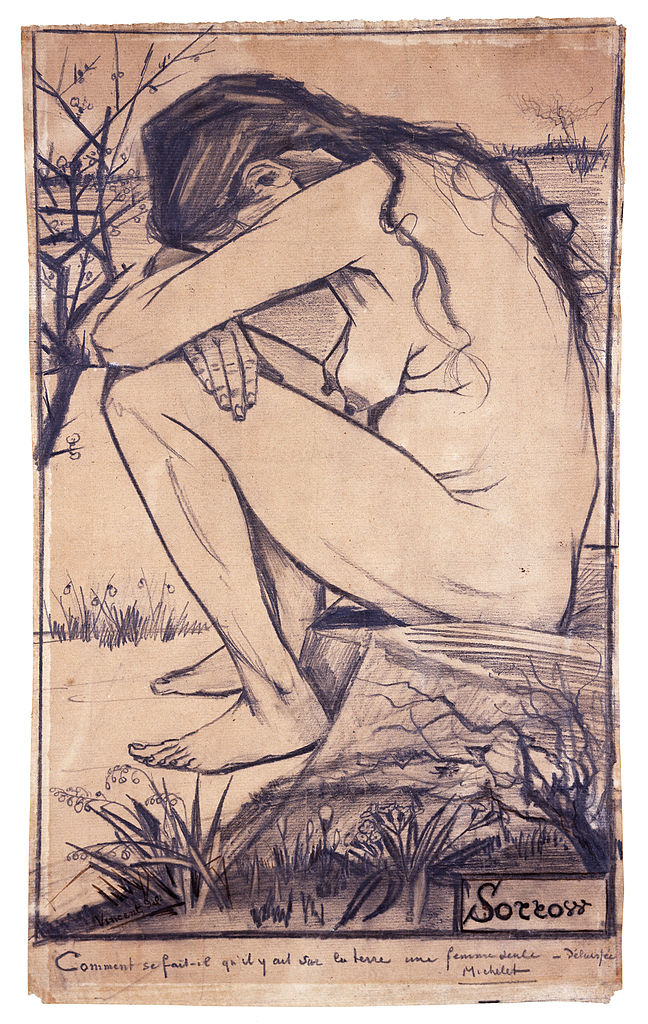 Van Gogh met Sien while she was a pregnant prostitute, and used her as a model for his work. Later he would take Sien and her daughter into his home. Van Gogh made drawings and paintings of Sien and her daughter, baby and mother over that period, which reflected the domestic life and hardships of the working poor. Their relationship was not accepted by his family or supporters, although his brother Theo did not withdraw his support over it. It did contribute undoubtedly, however, to a split with Anton Mauve, a cousin-in-law and noted painter of the Hague School, who had introduced Van Gogh to painting as well as supporting him financially, and whom Van Gogh revered. At his brother Theo's urging, Van Gogh left Sien in 1883 to paint in Drenthe, putting an end to the only domestic relationship he was ever to have.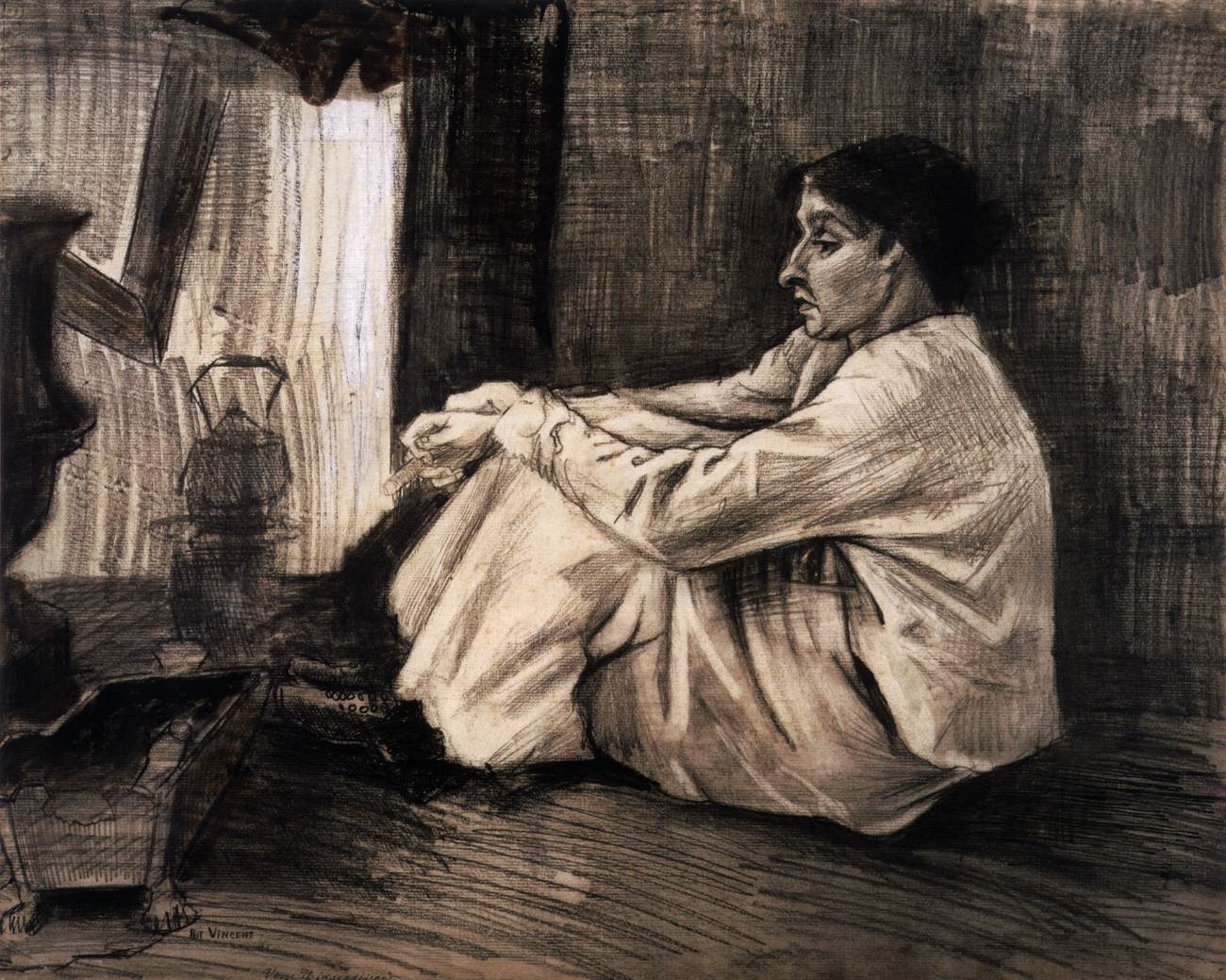 Sien resumed her life as a seamstress, cleaning woman and likely prostitute before marrying in 1901. On 12 November 1904, aged 54, she threw herself into the Schelde river and drowned, fulfilling a prophecy she had made to Van Gogh in 1883: "Yes, I'm a whore … it's bound to end up with me jumping into the water."
Van Gogh's art helped him stay emotionally balanced. In 1885, he began work on what is considered to be his first masterpiece, "Potato Eaters." His brother, Theo, by this time living in Paris, believed the painting would not be well-received in the French capital, where impressionism had become the trend. Nevertheless, van Gogh decided to move to Paris, and showed up at Theo's house uninvited. In March 1886, Theo welcomed his brother into his small apartment.
%
|
%
|
%
|
%
|
%
|
%
|
%
|
%
|
%
|
%