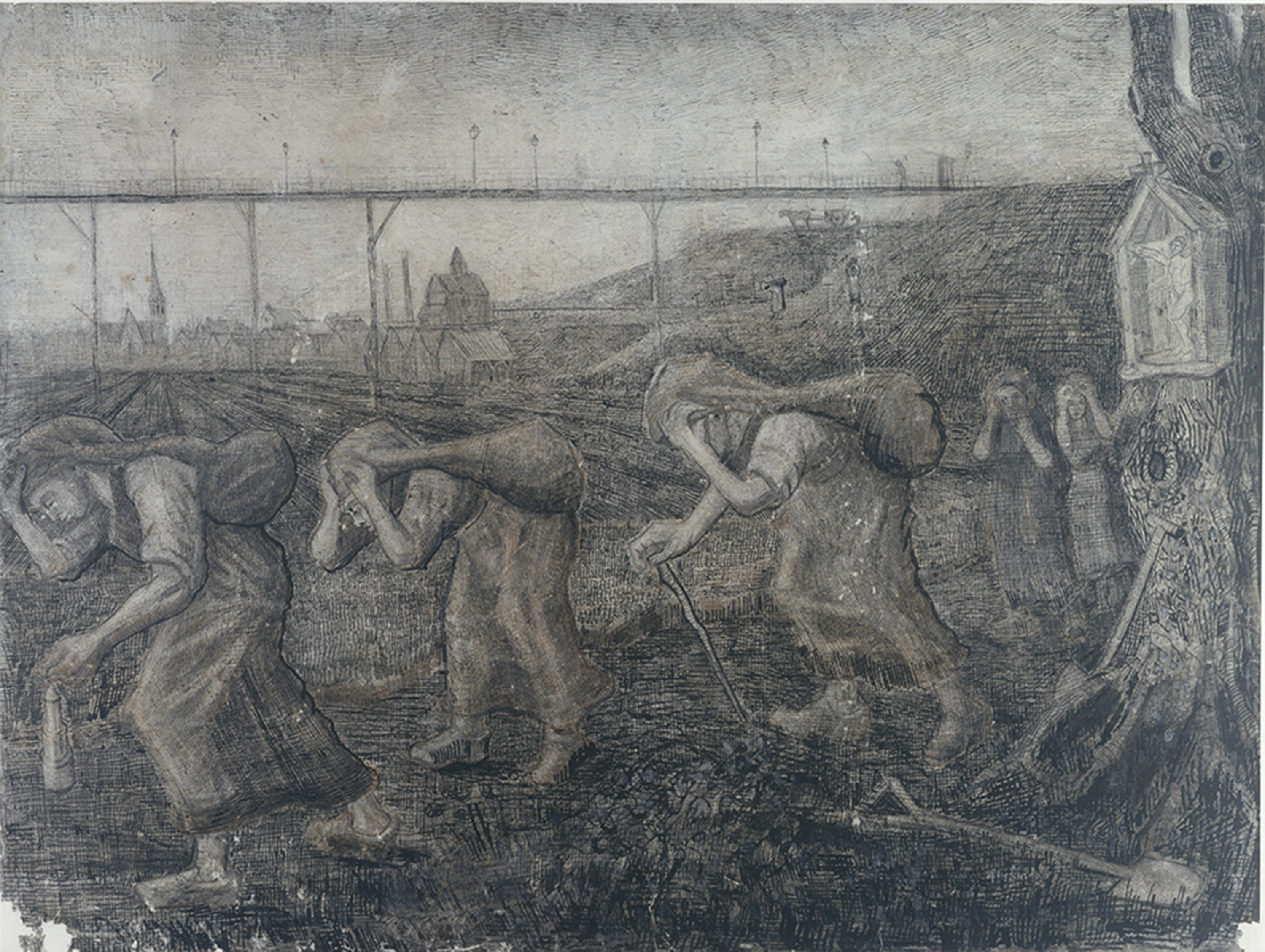 In the fall of 1880, van Gogh decided to move to Brussels and become an artist. Though he had no formal art training, his younger brother Theo, who worked as an art dealer, offered to support van Gogh financially. He began taking lessons on his own, studying books like Travaux des champs by Jean-François Millet and Cours de dessin by Charles Bargue.
Van Gogh had a catastrophic love life. He was attracted to women in trouble, thinking he could help them. His cousin, Kate, was recently widowed, and when van Gogh fell in love with her, she was repulsed and fled to her home in Amsterdam. He then moved to The Hague and fell in love with Clasina Maria Hoornik, an alcoholic prostitute. She became his companion, mistress and model from 1881 to 1883.
Vincent drew and painted a series of works Clasina (known to Vincent and others at the time as "Sien") during their time together in the Netherlands. In particular, his drawing Sorrow is widely acknowledged as a masterwork of draftsmanship, the culmination of a long and sometimes uncertain apprenticeship in learning his craft.
%
|
%
|
%
|
%
|
%
|
%
|
%
|
%
|
%
|
%