Today's Artist Birthday: Victor Borisov-Musatov (14 April, 1870 – 8 November, 1905)
Victor Elpidiforovich Borisov-Musatov was a Russian painter, who died of a heart attack at the young age of 35. He is most known for his unique Post-Impressionistic style that mixed Symbolism, pure decorative style and realism. Together with Mikhail Vrubel he is often referred as the creator of Russian Symbolism style.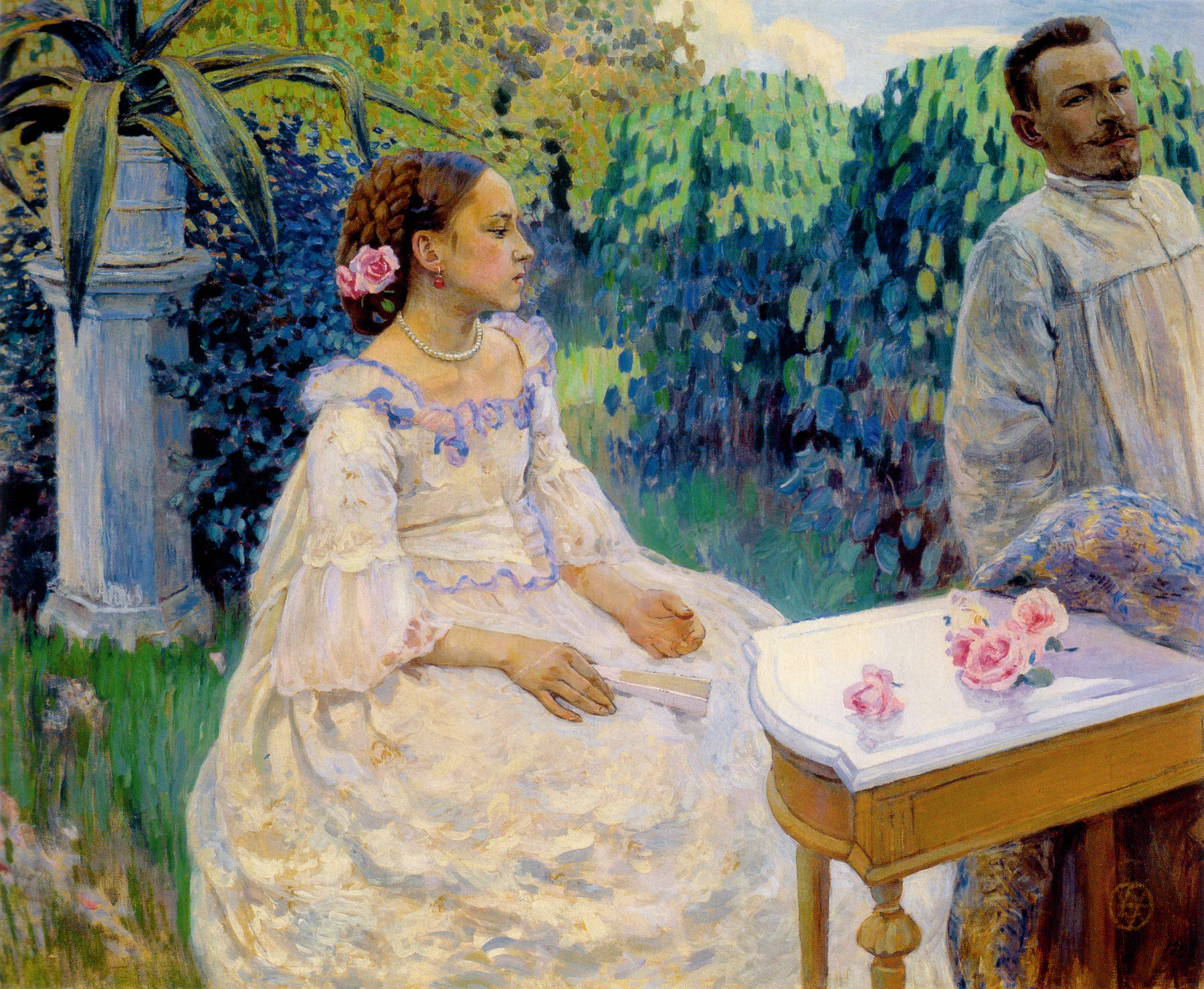 Victor Musatov was born in Saratov, Russia (he added the last name Borisov later). His father was a minor railway official who had been born as a serf. In his childhood he suffered a spinal injury, which made him humpbacked for the rest of his life. In 1884 he entered Saratov real school, where his talents as an artist were discovered by his teachers Fedor Vasiliev and Konovalov.
He was enrolled in the Moscow School of Painting, Sculpture and Architecture in 1890, transferring the next year to the Imperial Academy of Arts in Saint-Petersburg, where he was a pupil of Pavel Chistyakov. The damp climate of Saint-Petersburg was not good for Victor's health and in 1893 he was forced to return to Moscow and re-enroll to the Moscow School of painting, sculpturing and architecture. His earlier works like "May Flowers," 1894 were labelled decadent by the school administration, who sharply criticized him for making no distinction between the girls and the apple trees in his quest for a decorative effect. The same works however were praised by his peers, who considered him to be the leader of the new art movement.
%
|
%
|
%
|
%
|
%