Tina Modotti: photographer, model, muse, actress, activist, spy
Tina Modotti (1896–1942) was an Italian photographer, model, actress, and revolutionary political activist, that despite dying young, led an intensely full and impassioned life.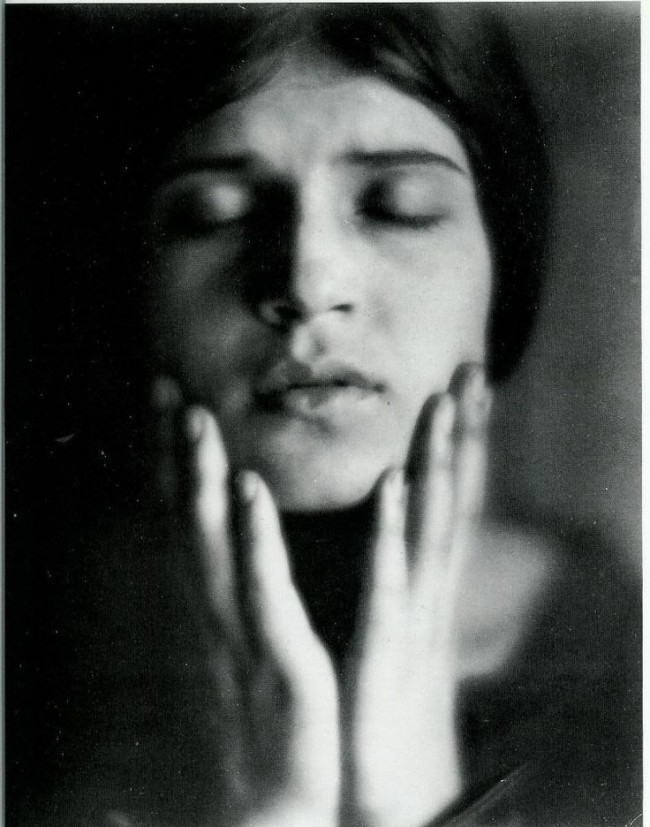 Modotti was born Assunta Adelaide Luigia Modotti Mondini in Udine, Friuli, Italy. Her mother, Assunta, was a seamstress and her father, Giuseppe, was a mason. In 1913, at the age of 16, she immigrated to the United States to join her father in San Francisco, California.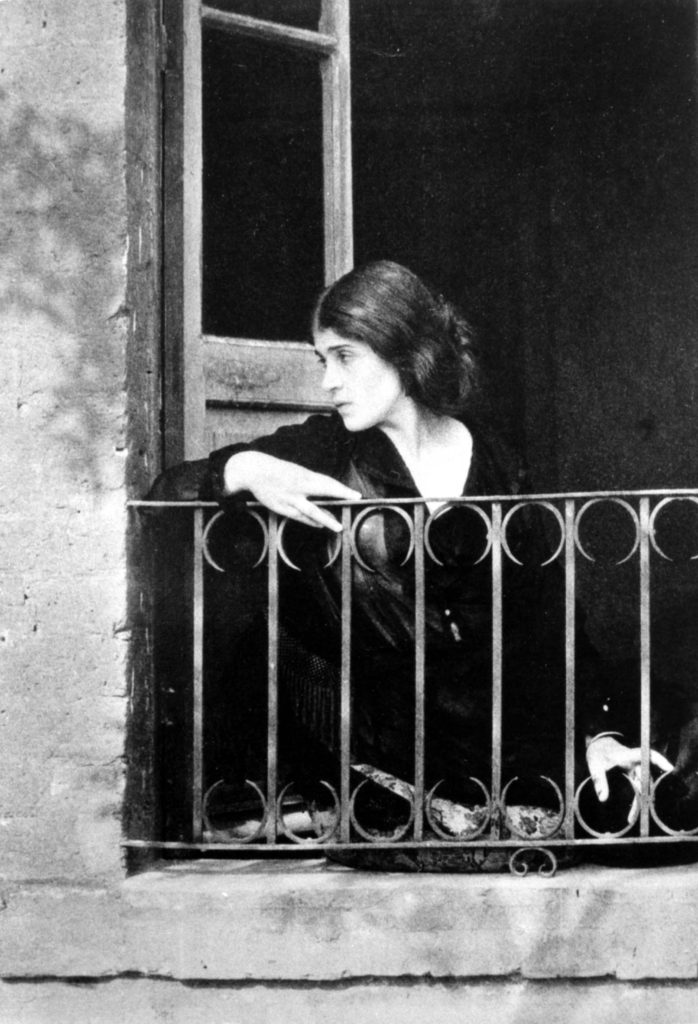 Attracted to the performing arts supported by the Italian émigré community in the San Francisco Bay Area, she experimented with acting. She appeared in several plays, operas, and silent movies in the late 1910s and early 1920s, and also worked as an artist's model.
Often playing the femme fatale, her movie career culminated in the 1920 film The Tiger's Coat, directed by Roy Clements. (If you can set aside the 45 minutes to watch the entire film, it really is quite luscious.)
In 1917, she met Roubaix "Robo" de l'Abrie Richey. Originally a farm boy from Oregon named Ruby Ritchie, the artist and poet assumed the more bohemian name "Roubaix." In 1918, Modotti began a romantic relationship with him and moved with him to Los Angeles in order to pursue a career in the motion picture industry. Although the couple cohabitated and lived as a "married couple", they never officially married.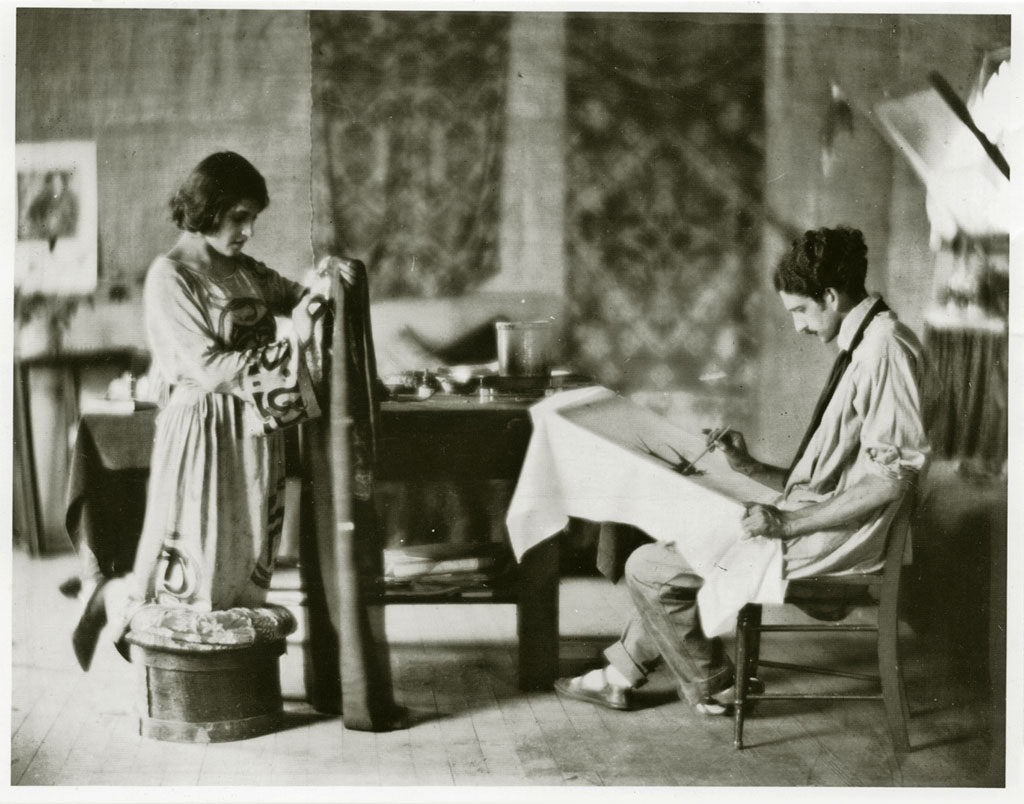 The couple entered into a bohemian circle of friends, and it was through this group that Modotti was introduced to the photographer, Edward Weston.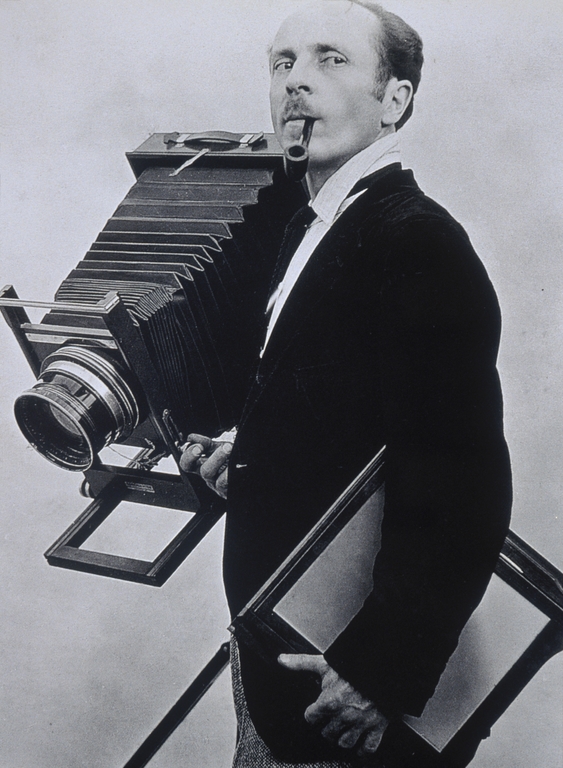 Modotti was first exposed to the art of photography as a young girl in Italy, where her uncle, Pietro Modotti, maintained a photography studio. Later in the U.S., her father briefly ran a similar studio in San Francisco. It was through her relationship with Edward Weston that she developed as an important fine art photographer and documentarian.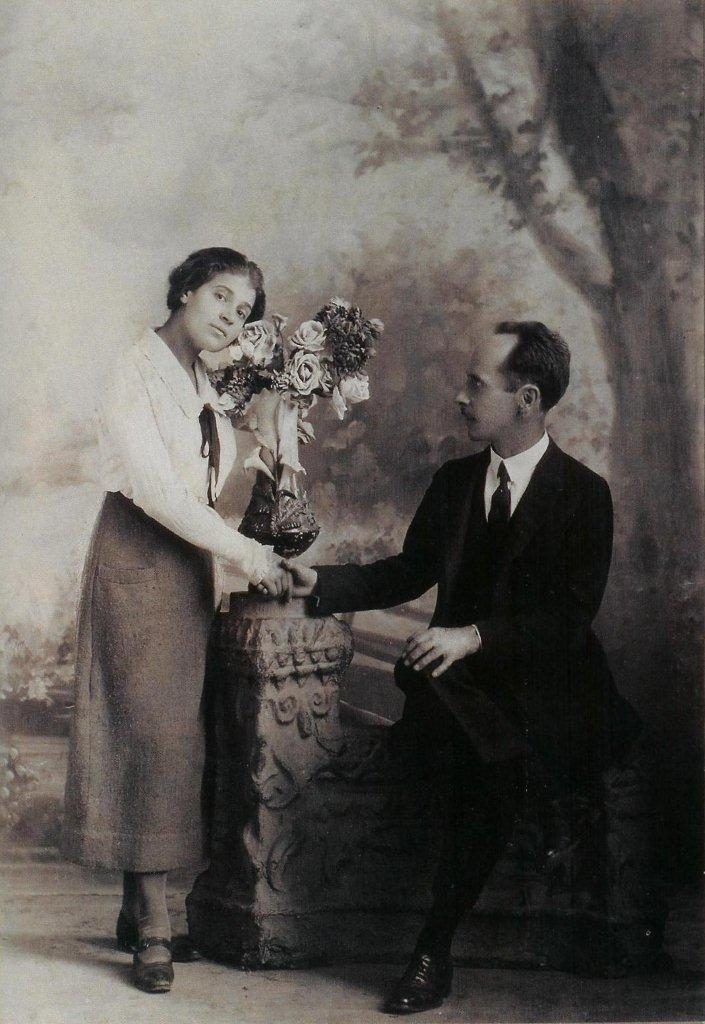 By 1921, Modotti was Weston's lover. That same year, Robo was persuaded to come to Mexico with a promise of a job and a studio. He left for Mexico in December 1921, and perhaps unaware of his affair with Modotti, he took with him some of Weston's prints, hoping to mount a join exhibition in Mexico. Modotti was on her way to Mexico to join Robo when she received word of his death from smallpox on February 9, 1922. Devastated, she arrived two days after his death. In March, determined to see Robo's vision realized, she mounted a two-week exhibition of Robo's and Weston's work at the National Academy of Fine Arts in Mexico City.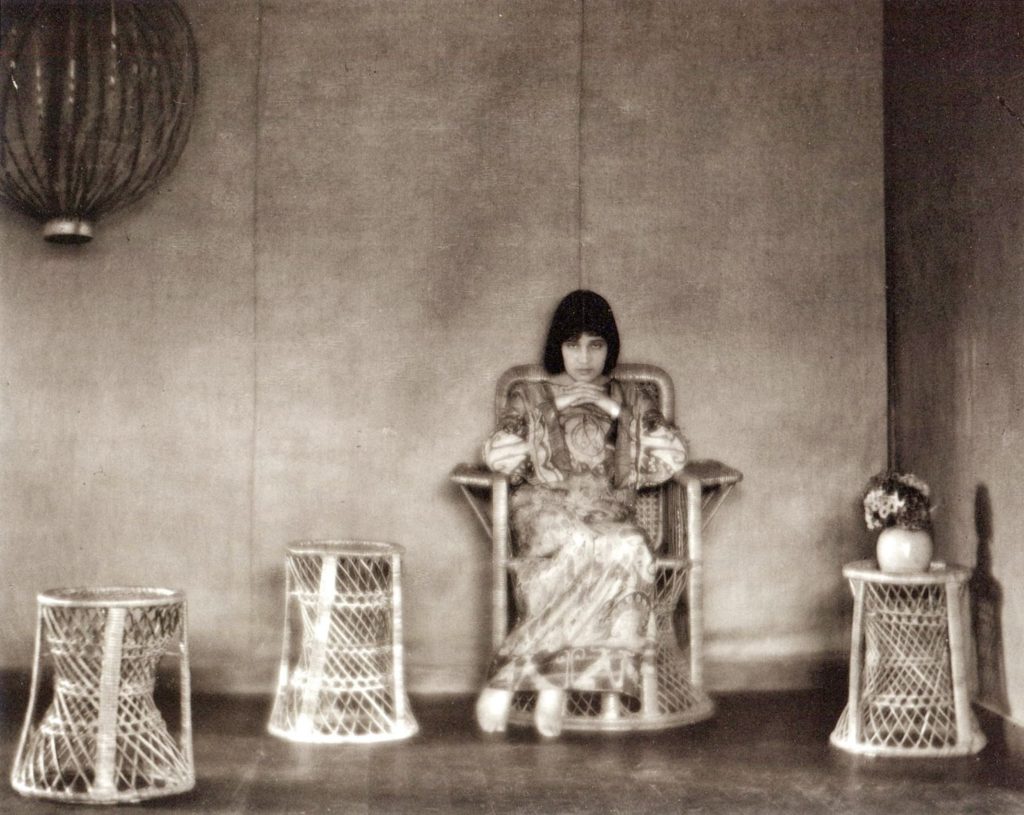 She sustained a second loss with the death of her father which forced her return to San Francisco later in March 1922. In 1923, she set sail for Mexico City with Weston and his son Chandler, leaving behind Weston's wife Flora and their youngest three children. She agreed to run Weston's studio free of charge in return for his mentoring her in photography.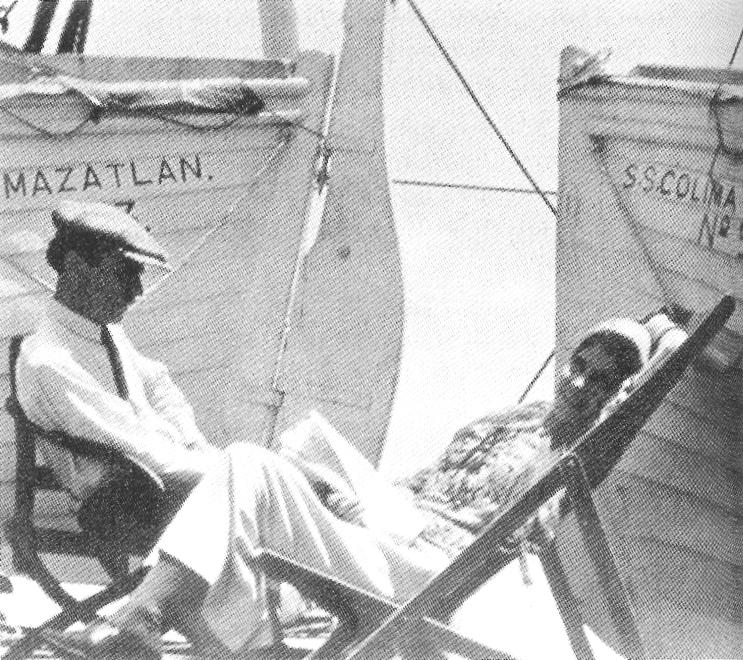 Together they opened a portrait studio in Mexico City. Modotti and Weston quickly gravitated toward the capital's bohemian scene, and used their connections to create an expanding portrait business. Together they found a community of cultural and political "avant-gardists", which included Frida Kahlo, Guadalupe Marín, Diego Rivera, and Jean Charlot. In general, Weston was moved by the landscape and folk art of Mexico to create abstract works, while Modotti was more captivated by the people of Mexico and blended this human interest with a modernist aesthetic.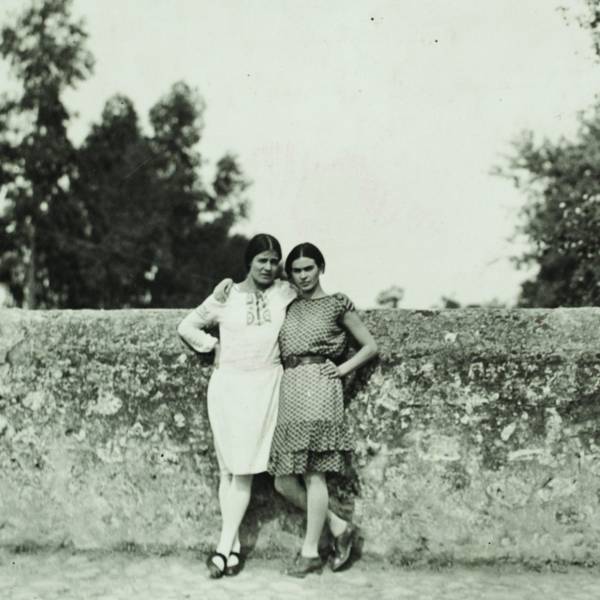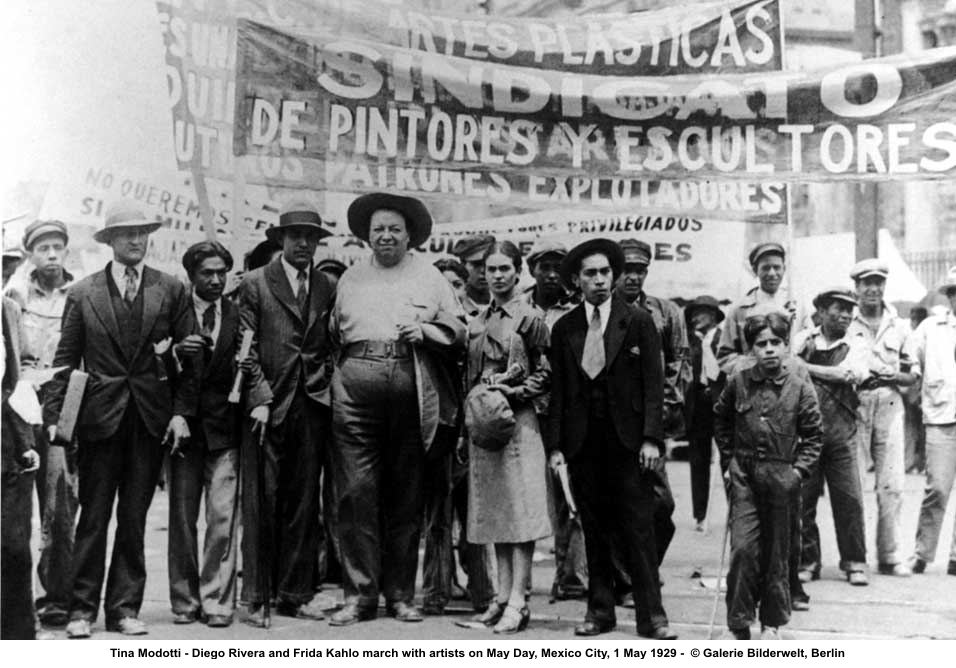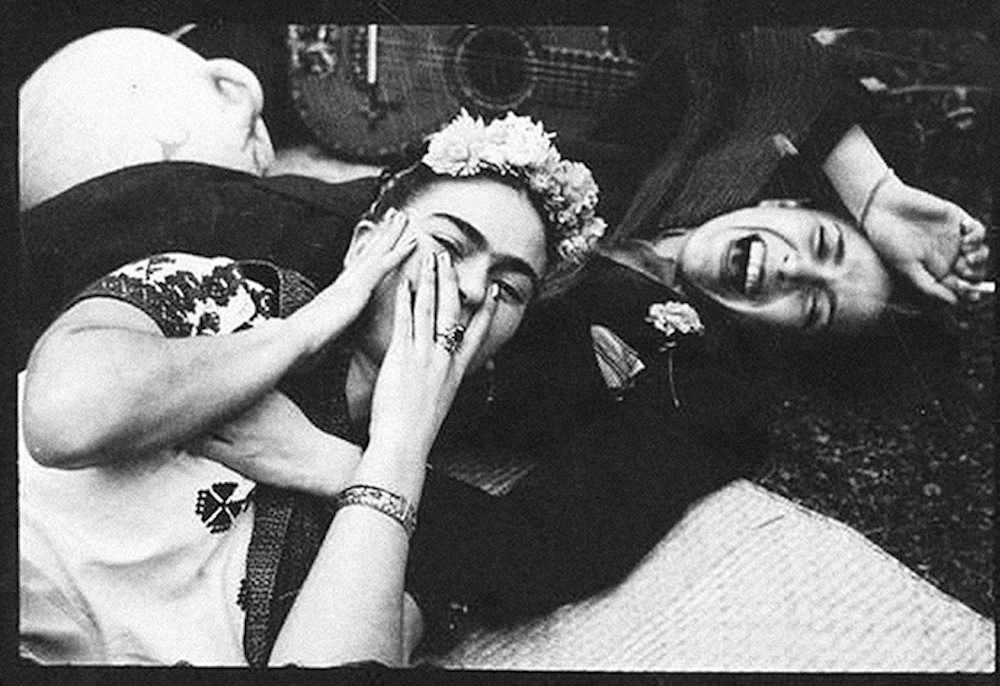 Between 1924-1928, Modotti took hundreds of photographs of Rivera's murals at the Secretariat of Public Education in Mexico City. Her visual vocabulary matured during this period, such as her formal experiments with architectural interiors, flowers, and urban landscapes, and especially in her many lyrical images of peasants and workers.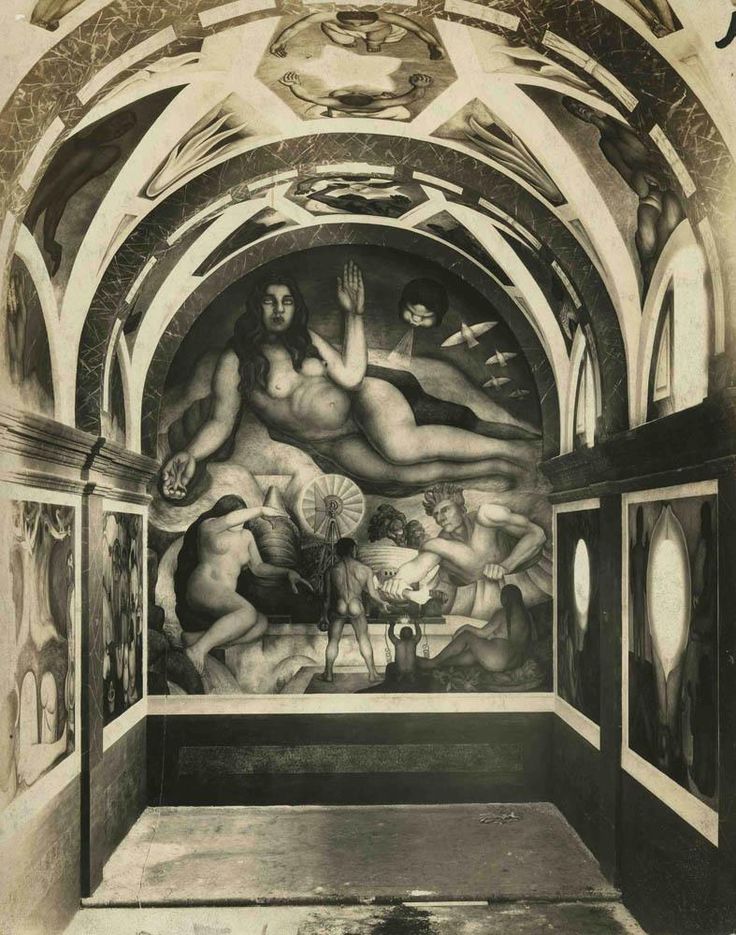 In 1926, she and Weston were commissioned by Anita Brenner to travel around Mexico and take photographs for what would become her influential book Idols Behind Altars.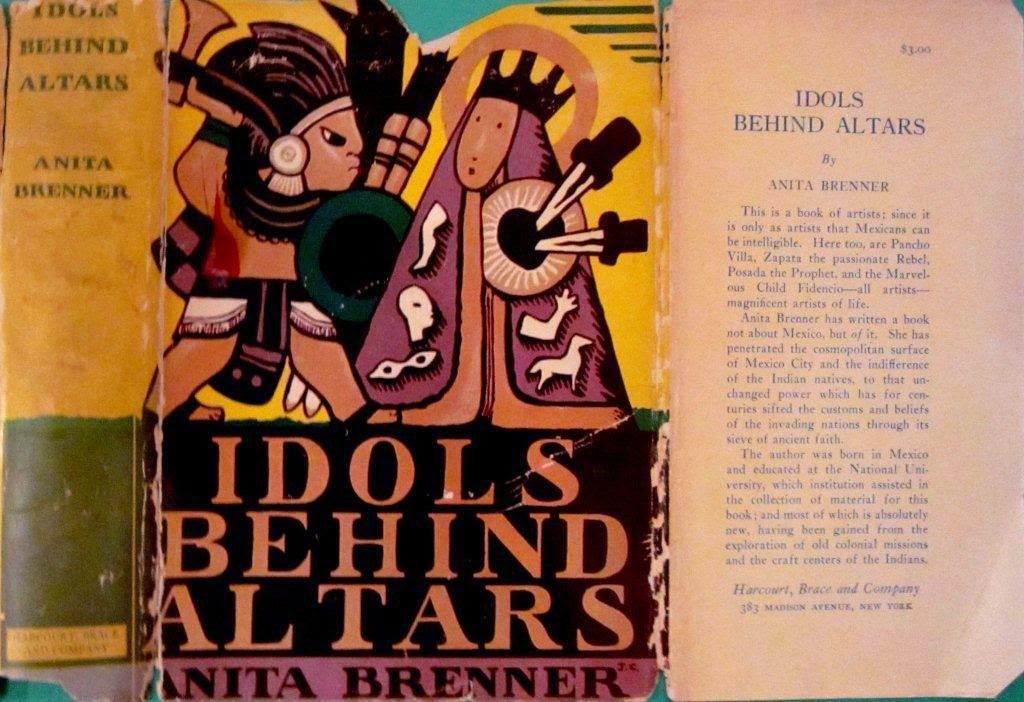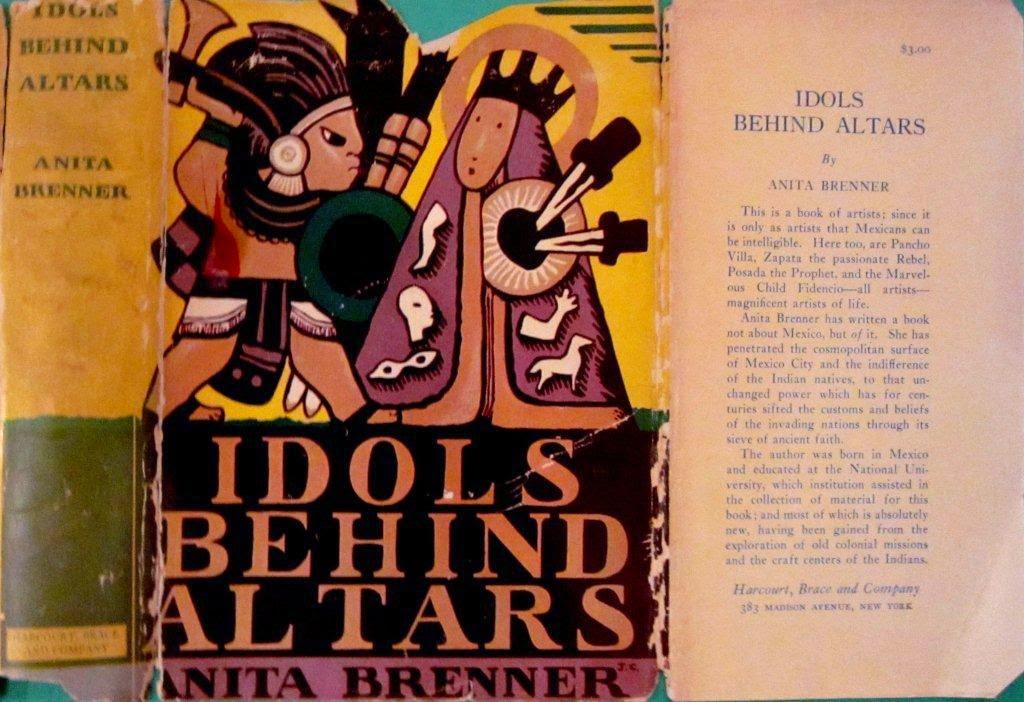 In 1925, Modotti also joined International Red Aid, a Communist organization. In November 1926, Weston left Mexico and returned to living in California. It was also during this time that Modotti met several political radicals and Communists, including three Mexican Communist Party leaders, all with whom she would eventually become romantically linked: Xavier Guerrero, Julio Antonio Mella, and Vittorio Vidali.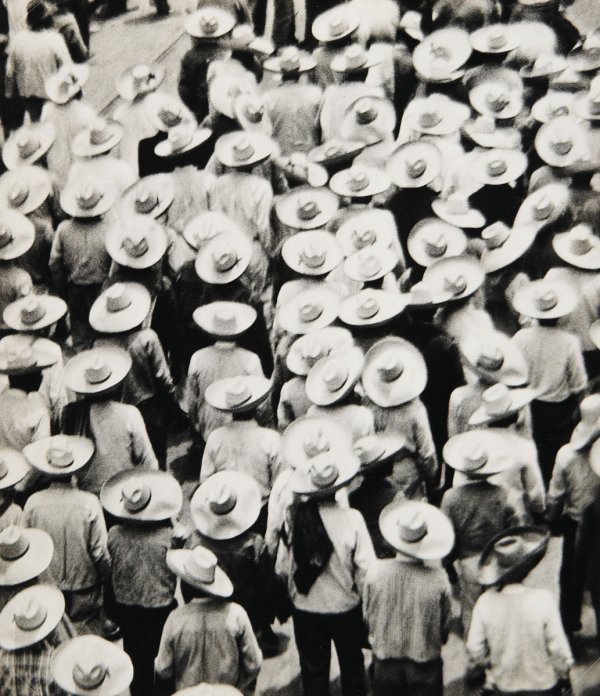 Starting in 1927, a much more politically active Modotti (she joined the Mexican Communist Party that year) found her focus shifting and more of her work becoming politically motivated. Around that period, her photographs began appearing in publications such as Mexican Folkways, Forma, and the more radically motivated El Machete, the German Communist party's Arbeiter-Illustrierte-Zeitung (AIZ), and New Masses.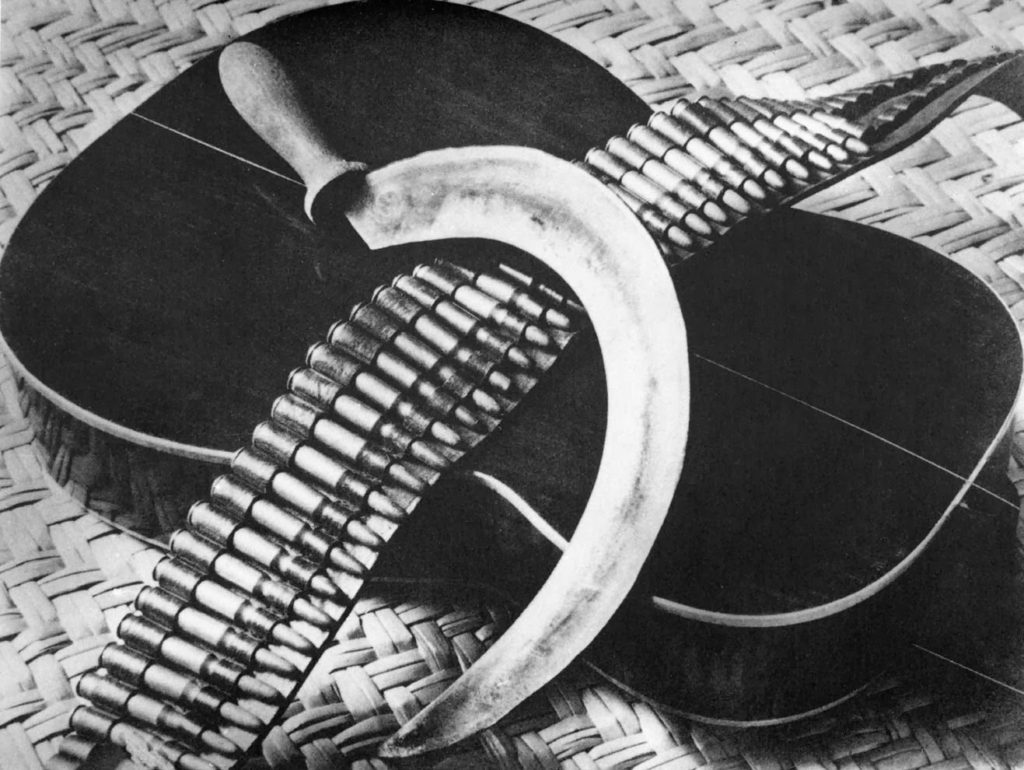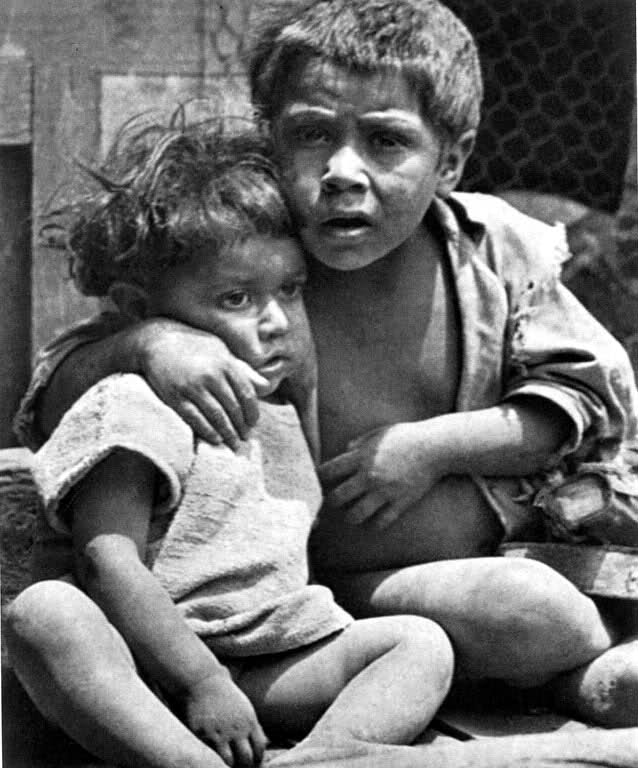 Mexican photographer Manuel Álvarez Bravo divided Modotti's career as a photographer into two distinct categories: "Romantic" and "Revolutionary", with the former period including her time spent as Weston's darkroom assistant, office manager and, finally, creative partner. Her later works were the focus of her one-woman retrospective exhibition at the National Library in December 1929, which was advertised as "The First Revolutionary Photographic Exhibition In Mexico".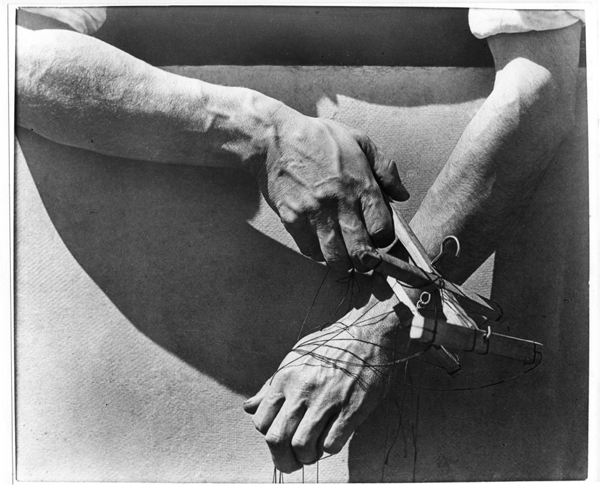 In 1927, Modotti had begun a relationship with the Communist leader, Xavier Guerrero. Guerrero was sent to Moscow, Russia, for a year to take part in political party training. By 1928 Modotti had met and began a relationship with the exiled Cuban activist Julio Antonio Mella. During this same period, economic and political contradictions within Mexico, and indeed much of Central and South America, were intensifying and this included increased repression of political dissidents, the essence of which was reflected in her work.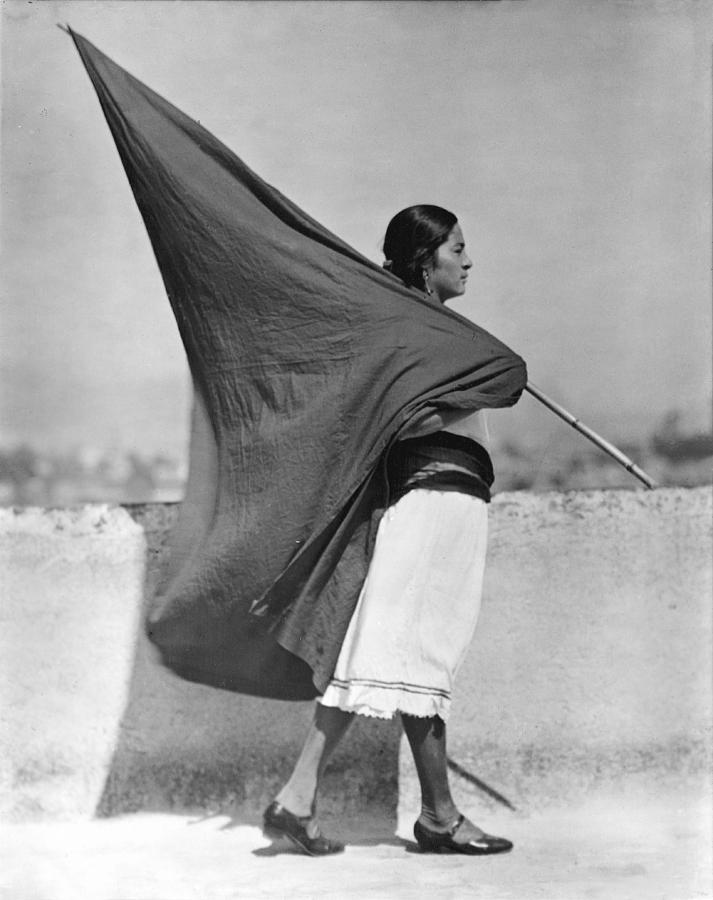 Late in the night, on January 10, 1929, Modotti and Mella were walking in the street after a meeting at the offices of Red Aid, when Mella was assassinated in front of Modotti. She was immediately arrested but later released and cleared of his murder.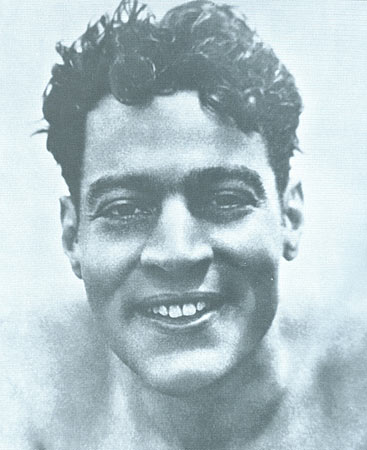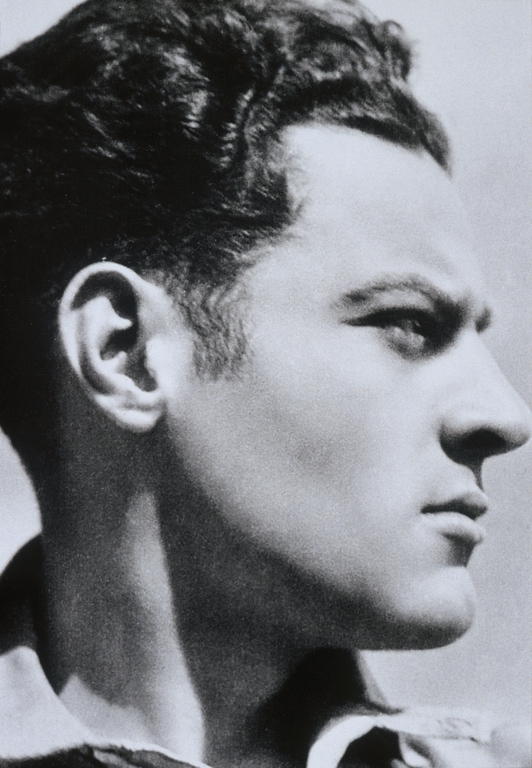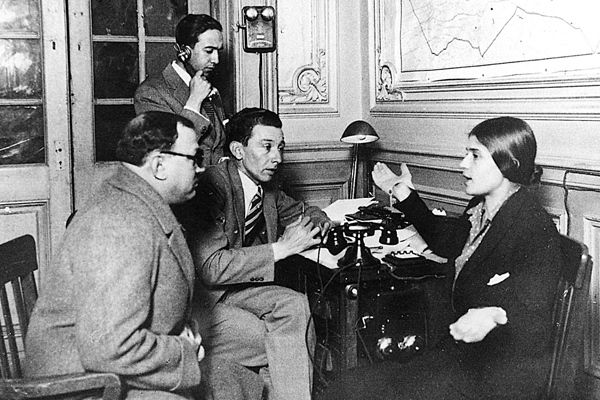 The Mexican government tried to implicate Modotti in the murder, even releasing nude photographs of her by Edward Weston, to try and generate public opinion against her. Muralist Diego Rivera played a very active role in defending her and exposing the Mexican government's crude attempt to frame her. It is unclear whether Mella was murdered by the dictatorial Cuban government, if his death had been brought about by Trotsky-Stalin Communist Party feuding, or by combination of these mutual interests. It is widely speculated however that he died by the notoriously bloody hand of Vittorio Vidali .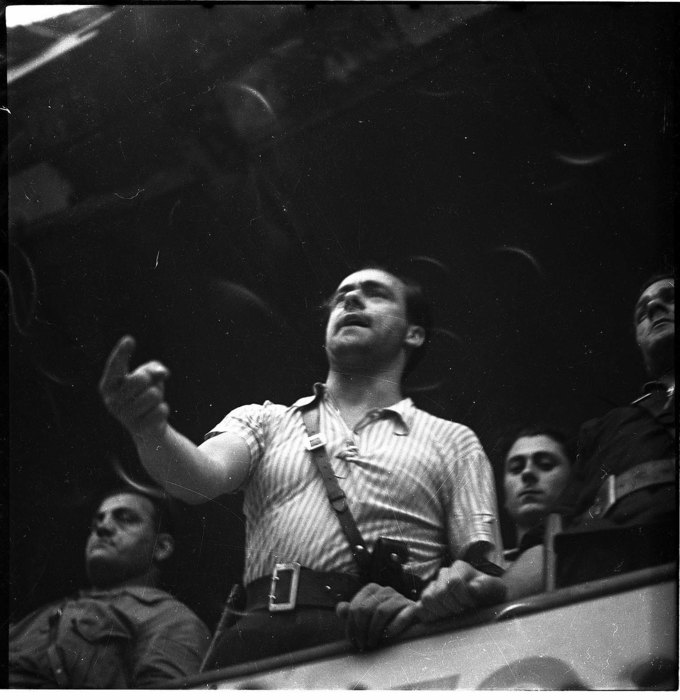 As a result of the anti-communist campaign by the Mexican government, Modotti was exiled from Mexico in 1930. She first spent several months in Berlin, Germany followed by several years in Moscow, Russia. Traveling on a restricted visa that mandated her final destination as Italy, Modotti initially stopped in Berlin and from there visited Switzerland. The Italian government made concerted efforts to extradite her as a subversive national, but with the assistance of International Red Aid activists, she evaded detention by the fascist police. She apparently intended to make her way into Italy and to join the anti-fascist resistance there. In response to the deteriorating political situation in Germany and her own exhausted resources, however, she followed the advice of Vittorio Vidali and moved to Moscow in 1931. After 1931, Modotti no longer photographed. Reports of later photographs are unsubstantiated.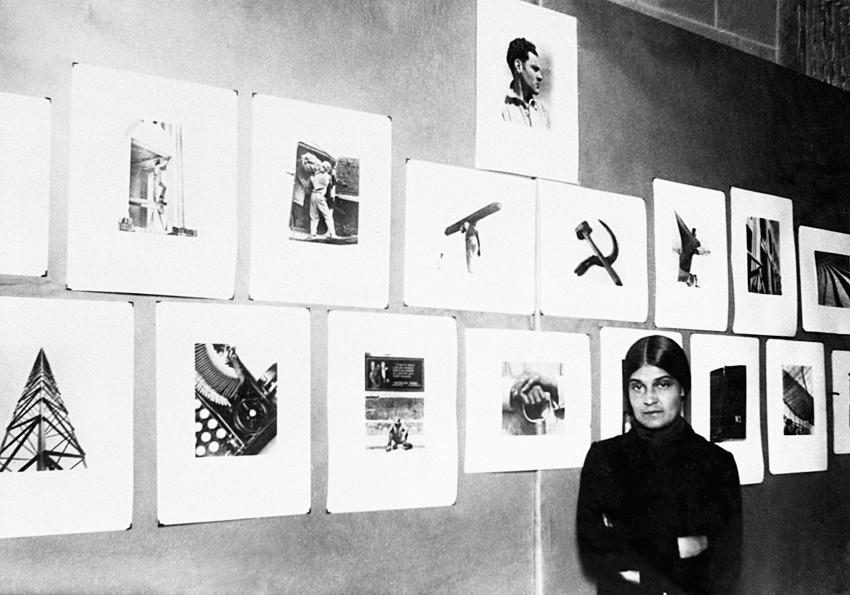 During the next few years she engaged in various missions on behalf of the Workers International Relief organizations as a Komintern agent in Europe. When the Spanish Civil War erupted in 1936, Vidali (then known as "Comandante Carlos") and Modotti (using the pseudonym "Maria") left Moscow for Spain, where they stayed and worked until 1939. Following the collapse of the Republican movement in Spain, Modotti left Spain with Vidali and returned to Mexico under a pseudonym.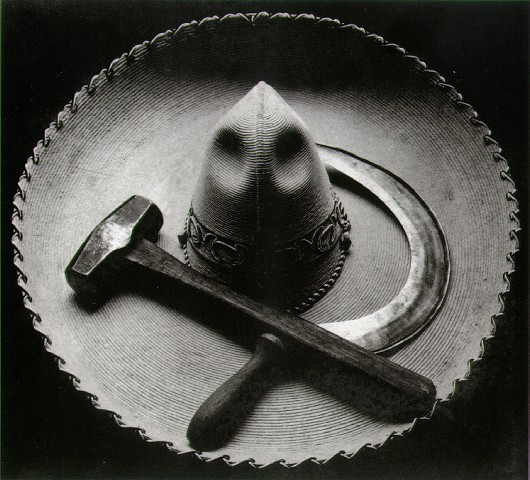 On January 10, 1942, at the age of 45, Modotti died from heart failure while on her way home in a taxi from a dinner at Pablo Neruda's home in Mexico City, under what is viewed by many as suspicious circumstances. After hearing about her death, Diego Rivera suggested that Vidali had orchestrated it. Modotti may have "known too much' about Vidali's activities in Spain, which included a rumored 400 executions." The official autopsy suggests that she died of natural causes (namely congestive heart failure), though it is not clear who sponsored the autopsy. Suspicions have persisted to this day that she was indeed murdered by Vidali in the service of the communists. Oddly, her death certificate listed her occupation as "housewife," something she, most certainly, was not.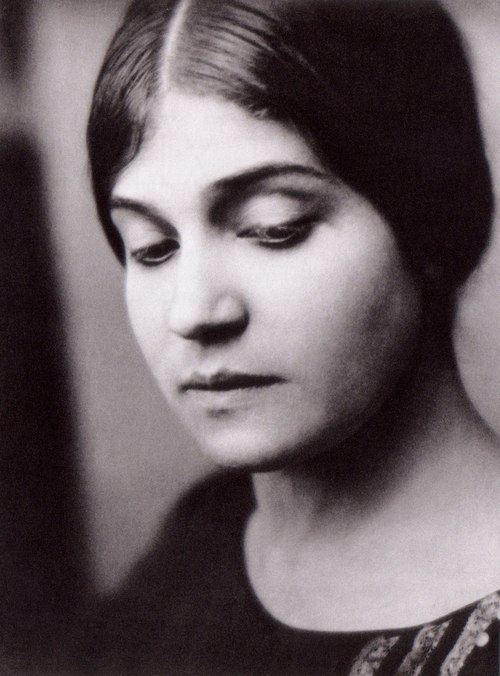 Her grave is located within the vast Panteón de Dolores in Mexico City. Poet Pablo Neruda composed her epitaph, part of which can also be found on her tombstone, which includes a relief portrait of Modotti by engraver Leopoldo Méndez:
"Pure your gentle name, pure your fragile life,
bees, shadows, fire, snow, silence and foam,
combined with steel and wire and
pollen to make up your firm
and delicate being."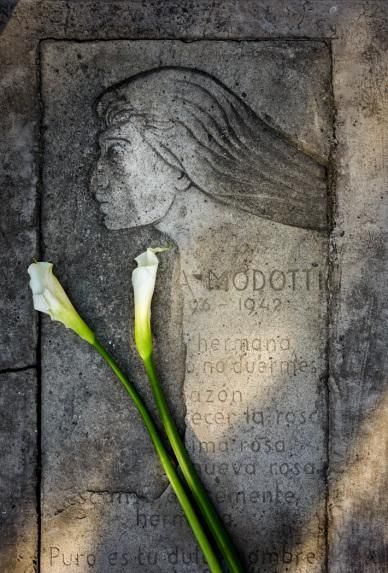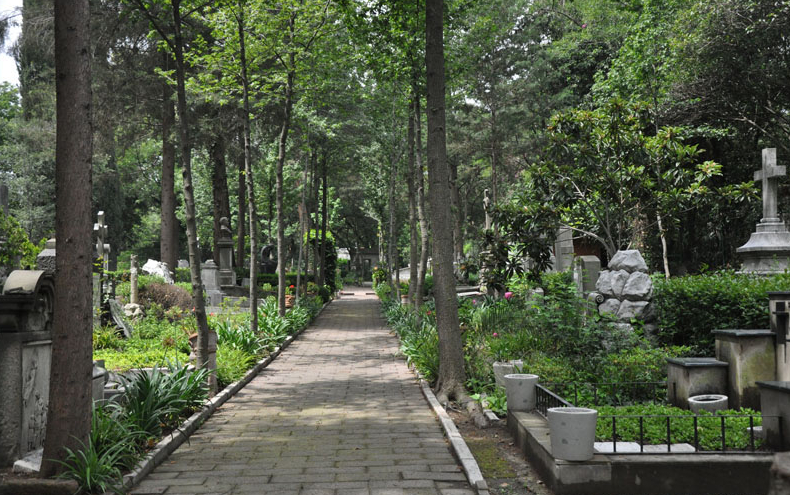 ---
Edited from:
Julio Antonio Mella, activist, communist revolutionary. (Havana)
---
TML Arts aims for accuracy in content and functionality in posts. Click the button below to let us know about typos, incorrect information,  broken links, erroneous attribution, or additional relative information.
---
---
---
---