Théodore Géricault: painter
Jean-Louis André Théodore Géricault (26 September 1791 – 26 January 1824) was an influential French painter and lithographer, known for The Raft of the Medusa and other paintings, most notably today for portraits of the insane and still lifes of dismembered body parts. Although he died young, he was one of the pioneers of the Romantic movement.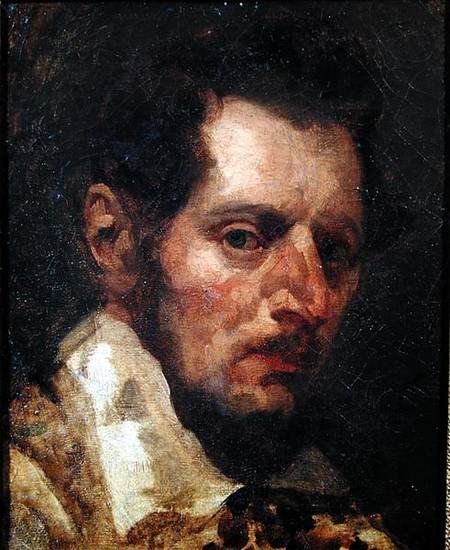 Born in Rouen, France, Géricault was educated in the tradition of English sporting art by Carle Vernet and classical figure composition by Pierre-Narcisse Guérin, a rigorous classicist who disapproved of his student's impulsive temperament yet recognized his talent. Géricault soon left the classroom, choosing to study at the Louvre, where from 1810 to 1815 he copied paintings by Rubens, Titian, Velázquez and Rembrandt. During this period at the Louvre, he discovered a vitality he found lacking in the prevailing school of Neoclassicism. Much of his time was spent in Versailles, where he found the stables of the palace open to him, and where he gained his knowledge of the anatomy and action of horses.