Tamás Lossonczy: painter
Tamás Lossonczy (1904–2009) was a Hungarian abstract painter born in Budapest. He is considered by many critics to be one of the leading figures of modern art in Hungary of the 20th century.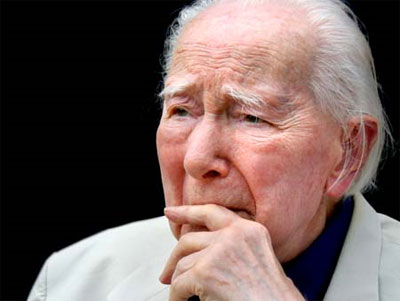 After graduation from secondary school, Lossonczy began law studies, but soon afterward took an entrance examination to the Hungarian Academy of Fine Arts and was accepted. During the 1920s, he traveled frequently to Paris, where he befriended several prominent artists of the period, such as Piet Mondrian and Vilmos Huszár, whom he met in 1929.
Despite these formative influences, Lossonczy soon became disillusioned with painting, turning, with limited success, to architecture and interior design. He was also involved with a number of Marxist organizations and was briefly detained on suspicion of conspiracy and subversion even before he joined the Group of Socialist Artists in 1934. Ironically, he managed to escape serious persecution until the establishment of the communist state after the second world war.
%
|
%
|
%
|
%
|
%
|
%
|
%
|
%
|
%