T.C. Cannon: painter
T.C. Cannon (September 27, 1946–May 8, 1978) was an important Native American artist of the 20th century. An enrolled member of the Kiowa Tribe with Caddo and French descent.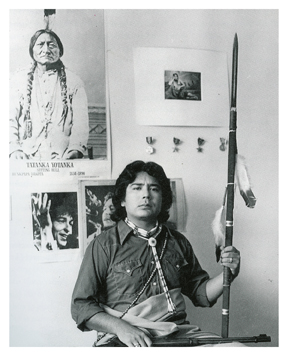 Cannon was born Tommy Wayne Cannon  and grew up in Zodaltone and Gracemont, Oklahoma. His parents were Walter Cannon (of the Kiowa) and Minnie Ahdunko Cannon (of the Caddo). His Kiowa name, Pai-doung-a-day, means "One Who Stands in the Sun." He was exposed to the art of the Kiowa Six, a group of Native American painters who achieved international reputations in the fine art world and who helped developed the Southern Plains-style of painting.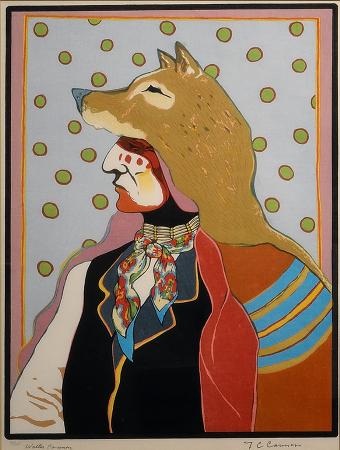 His sense of humor in his early works such as Mama and Popa Have The Going Home To Shiprock Blues, to his later works appeared to come through. Whether it was an Indian in native garb wearing sunglasses, to an Indian with a Van Gogh on the wall of his house, he combined the old traditional art and incorporated it into the so called new world, which became his style of contemporary art.
%
|
%
|
%
|
%
|
%
|
%
|
%