T.C. Cannon: painter
T.C. Cannon (September 27, 1946–May 8, 1978) was an important Native American artist of the 20th century. An enrolled member of the Kiowa Tribe with Caddo and French descent.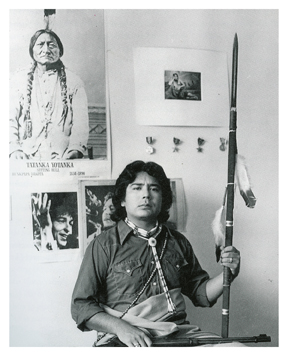 Cannon was born Tommy Wayne Cannon  and grew up in Zodaltone and Gracemont, Oklahoma. His parents were Walter Cannon (of the Kiowa) and Minnie Ahdunko Cannon (of the Caddo). His Kiowa name, Pai-doung-a-day, means "One Who Stands in the Sun." He was exposed to the art of the Kiowa Six, a group of Native American painters who achieved international reputations in the fine art world and who helped developed the Southern Plains-style of painting.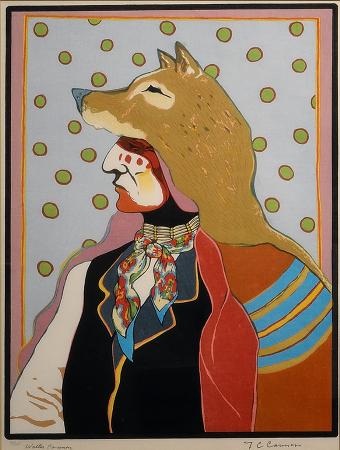 His sense of humor in his early works such as Mama and Popa Have The Going Home To Shiprock Blues, to his later works appeared to come through. Whether it was an Indian in native garb wearing sunglasses, to an Indian with a Van Gogh on the wall of his house, he combined the old traditional art and incorporated it into the so called new world, which became his style of contemporary art.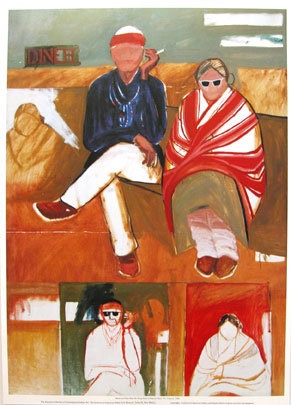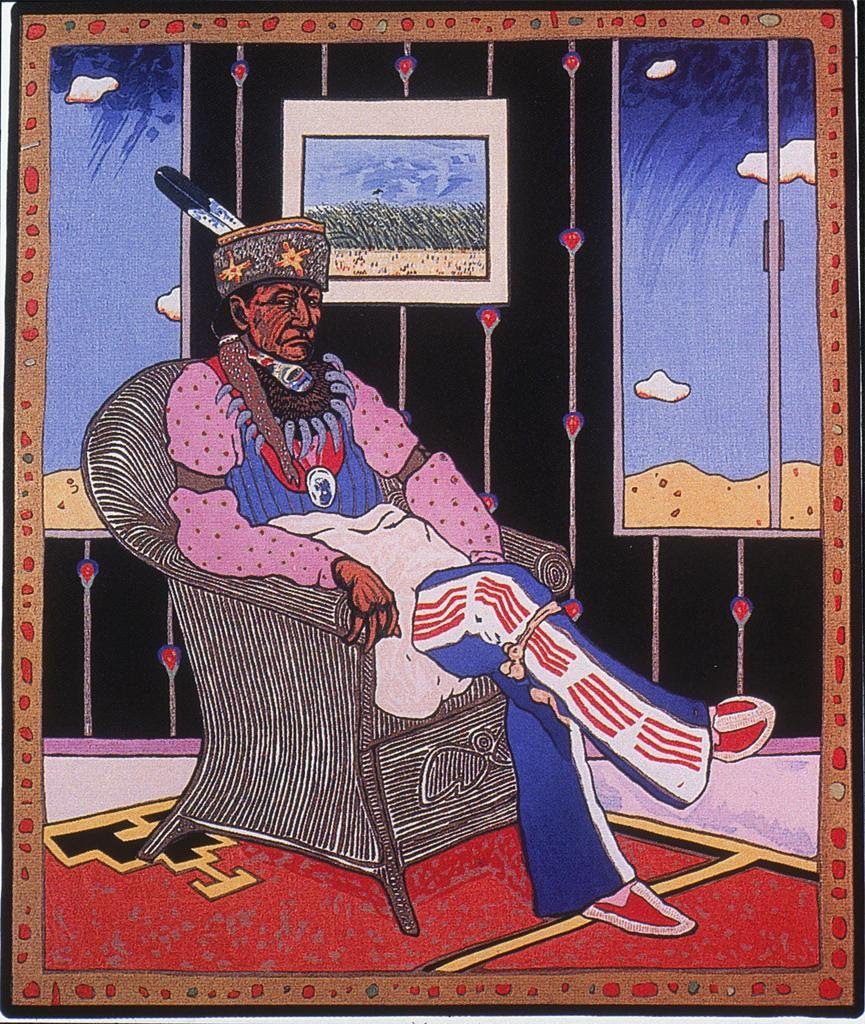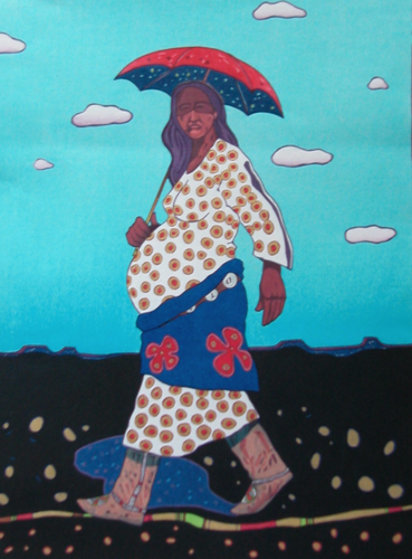 T.C. Cannon enrolled in the Institute of American Indian Arts of Santa Fe in 1964, where he studied under Fritz Scholder (Luiseño). After graduating from IAIA, he enrolled in the San Francisco Art Institute but left after two months and enlisted in the army. As paratrooper in the 101st Airborne Division, Cannon was sent to Vietnam from 1967 to 1968. During the Tet Offensive, he earned two Bronze Star Medals. He was also inducted into the Black Leggings Society, the traditional Kiowa warriors' society.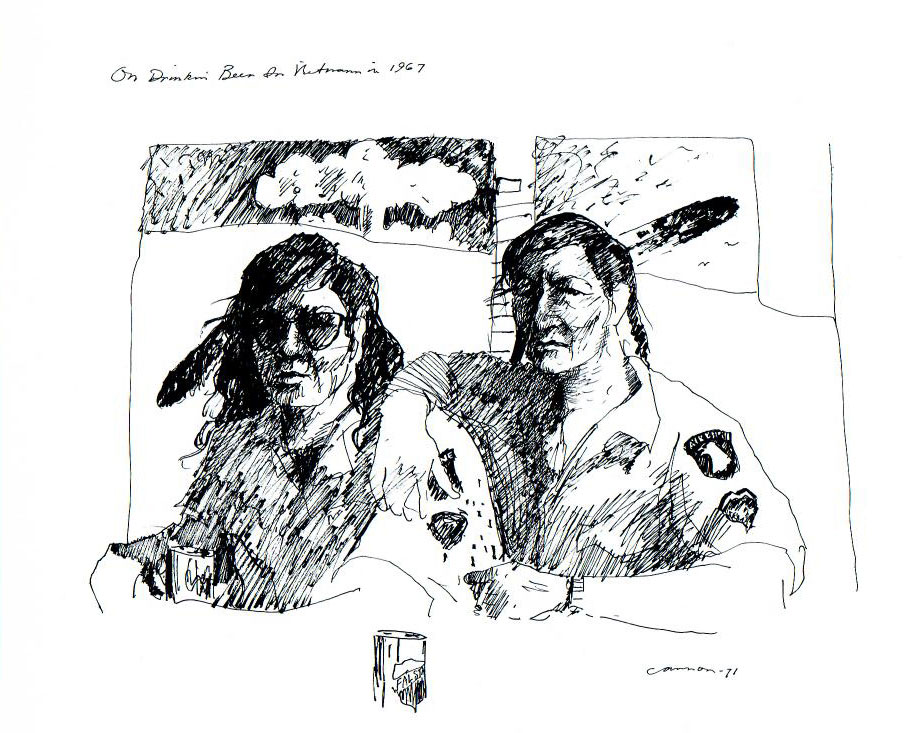 While still stationed in Vietnam, Cannon had a breakthrough in his art career. Rosemary Ellison, curator of the Southern Plains Indian Museum in Anadarko, Oklahoma, included him in a major traveling exhibit, Contemporary Southern Plains Indian Art.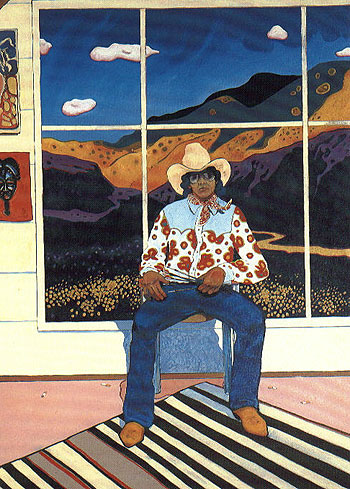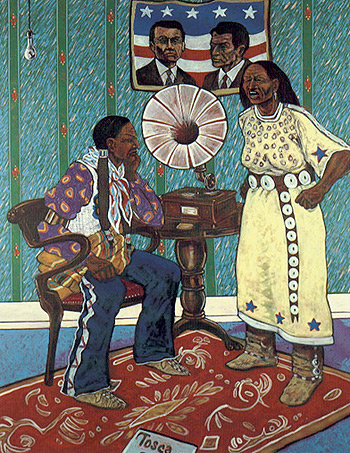 In 1972, Cannon and fellow artist Fritz Scholder had a two-man exhibition at the Smithsonian Institution's National Collection of Fine Arts, titled Two American Painters. Cannon produced a large body of work over the next six years, in preparation for his first one-man show, scheduled to open at the Aberbach Gallery in New York in October 1978.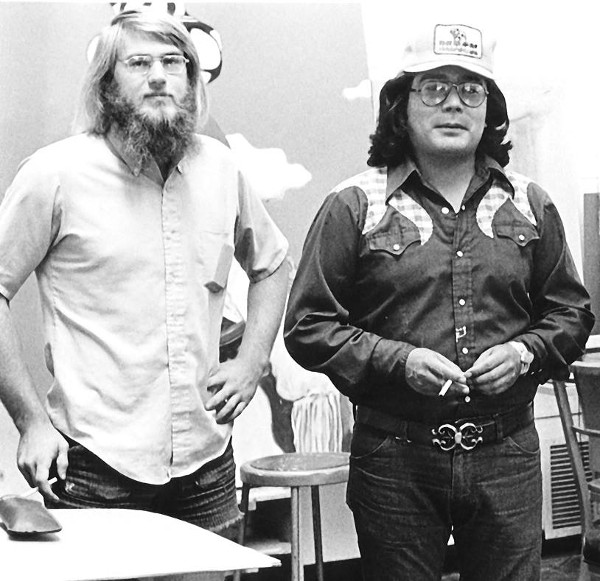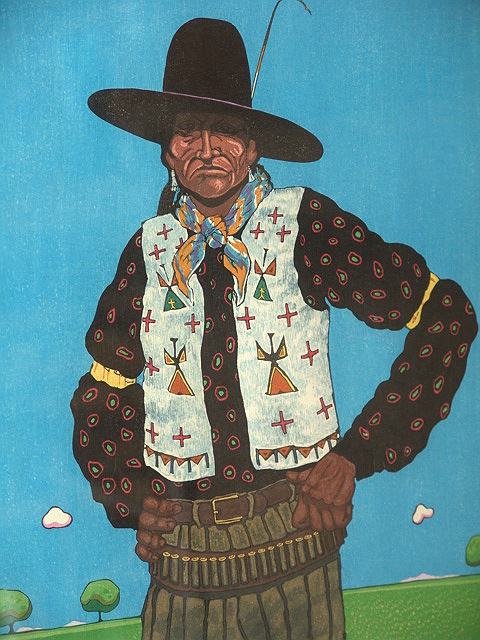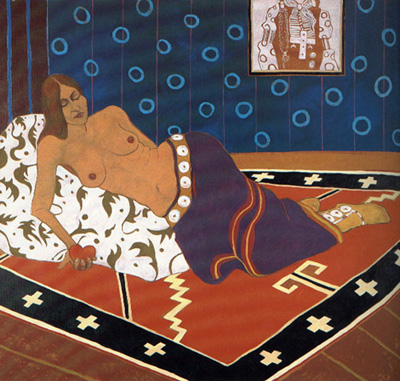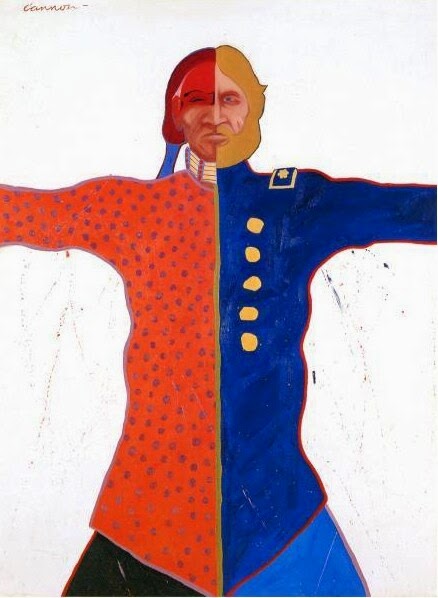 Sadly, on May 8 of that year, Cannon was involved in a one car accident and he died as a result of his injuries. He was laid to his final rest with full traditional Kiowa and military honors.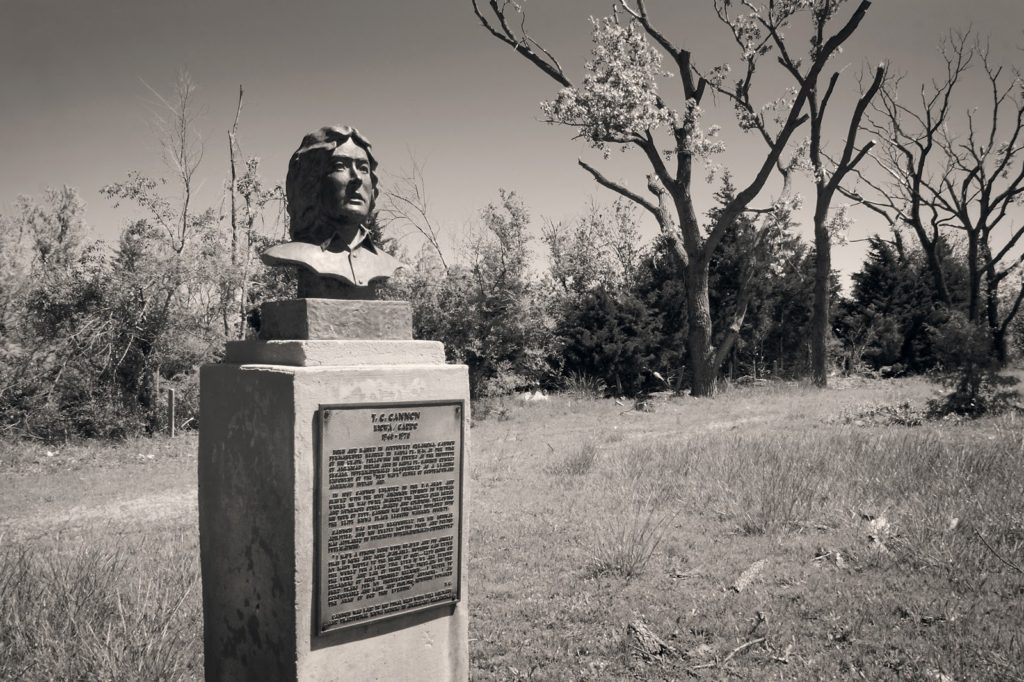 After a delay, the originally planned show opened on December 10, 1979, as T.C. Cannon: A Memorial Exhibition. Featuring 50 works by Cannon, the show travelled to such locations as the Heard Museum, the New Mexico Museum of Art, and the Buffalo Bill Historical Center.
Though his time to "Stand In The Sun" was brief, he left behind a wealth of work that continues to add to his growing fame, and reputation. His works of art and writings continue to inspire and influence other young artist who have come after him, making him one of the most influential and important artist of the 20th century.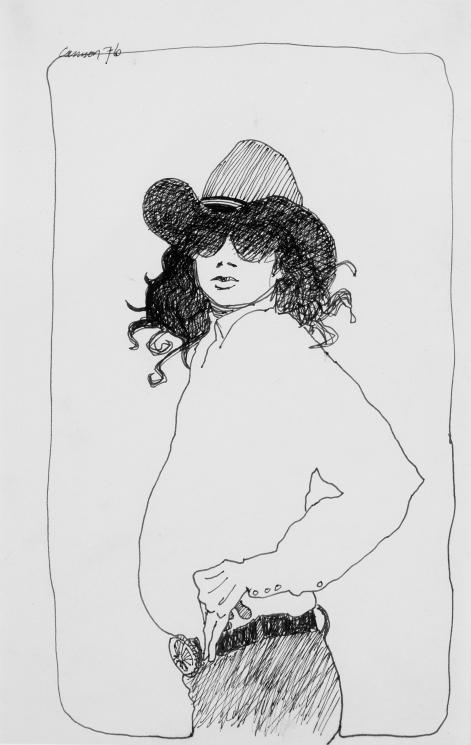 ---
See more at the TC Cannon website:
http://www.tccannon.com/
---
Edited from:
---
TML Arts aims for accuracy in content and functionality in posts.
Click the button below to let us know about typos, incorrect information, broken links, erroneous attribution,
or additional relative information.
---
---
---
---