Today's Artist Birthday: Rube Goldberg
Reuben Garrett Lucius "Rube" Goldberg ( San Francisco July 4, 1883 – Hawthorne New York December 7, 1970) was an American cartoonist, sculptor, author, engineer, and inventor.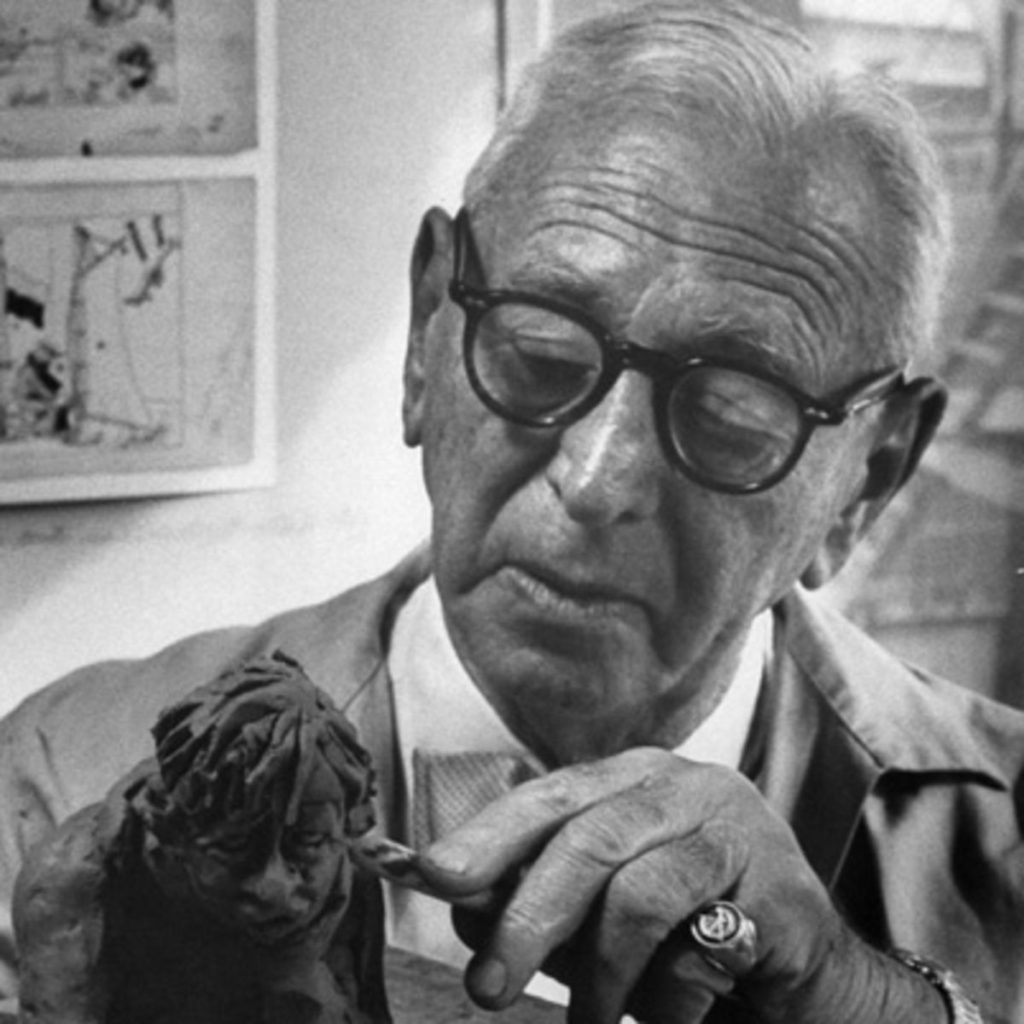 He is best known for a series of popular cartoons depicting complicated gadgets that perform simple tasks in indirect, convoluted ways, similar to Heath Robinson devices in the UK, as well as the Storm P devices in Denmark. He received many honors in his lifetime, including a Pulitzer Prize for his political cartooning in 1948 and the Banshees' Silver Lady Award in 1959.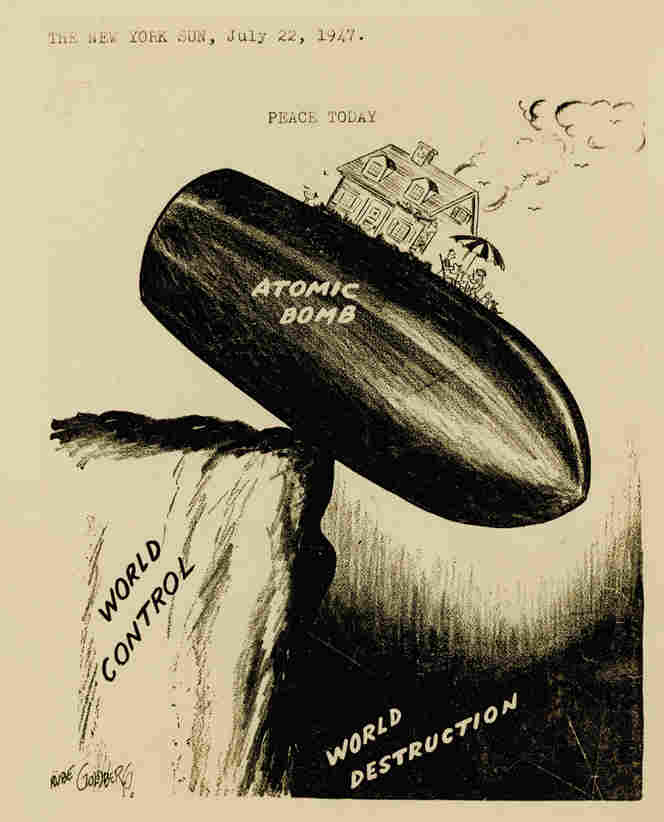 He was a founding member and the first president of the National Cartoonists Society, and he is the namesake of the Reuben Award, which the organization awards to the Cartoonist of the Year. He is the inspiration for various international competitions, known as Rube Goldberg Machine Contests, which challenge participants to make a complicated machine to perform a simple task.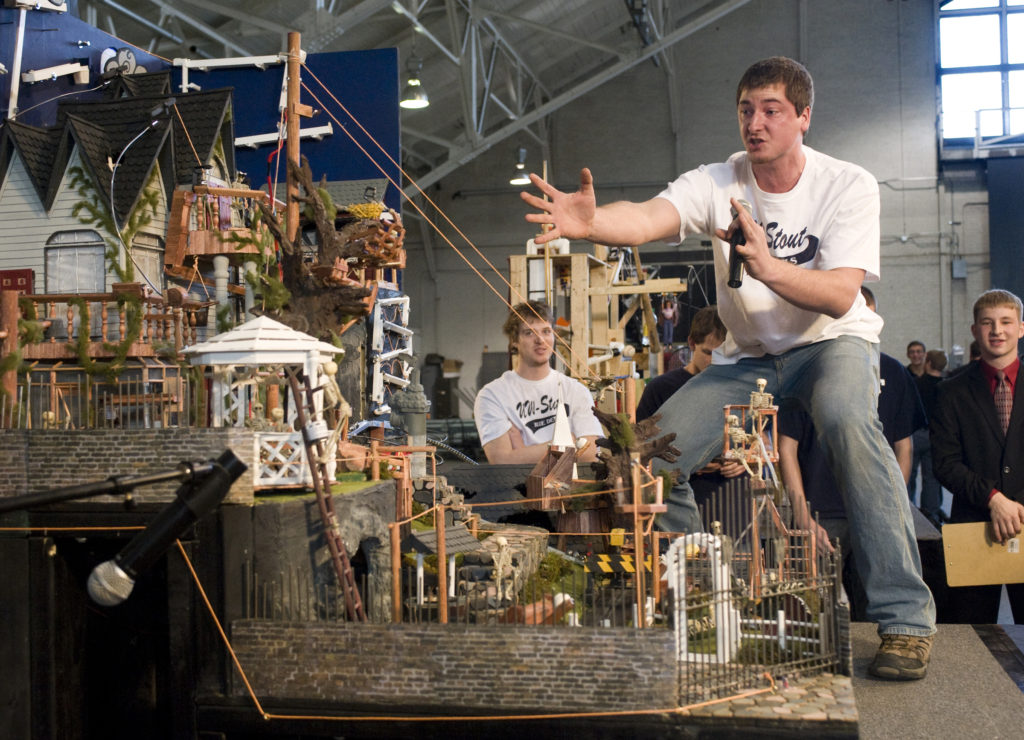 Goldberg was born July 4, 1883, in San Francisco, California, to Jewish parents Max and Hannah (Cohen) Goldberg. He was the third of seven children, three of whom died as children (older brother Garrett, younger brother Walter, and younger sister Lillian also survived). He began tracing illustrations when he was four years old, and first took professional drawing lessons when he was eleven.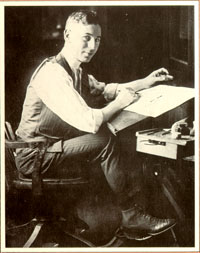 Goldberg married Irma Seeman on October 17, 1916. They lived at 98 Central Park West in New York City and had two sons named Thomas and George. During World War II Goldberg's sons changed their surname, at Goldberg's insistence, because of the amount of hatred towards him stemming from the political nature of his cartoons. Thomas chose the surname of George for his brother, and George, wanting to keep a sense of family cohesiveness, adopted the same surname. Thomas and George's children now run a company called RGI (Rube Goldberg Incorporated) to maintain the Goldberg name. John George (Thomas's son) is assisted by his cousin Jennifer George (George's daughter) and John's son Joshua George to keep the family name alive.
Goldberg died in 1970 at the age of 87. His widow, Irma, died on April 26, 1990, at the age of 95.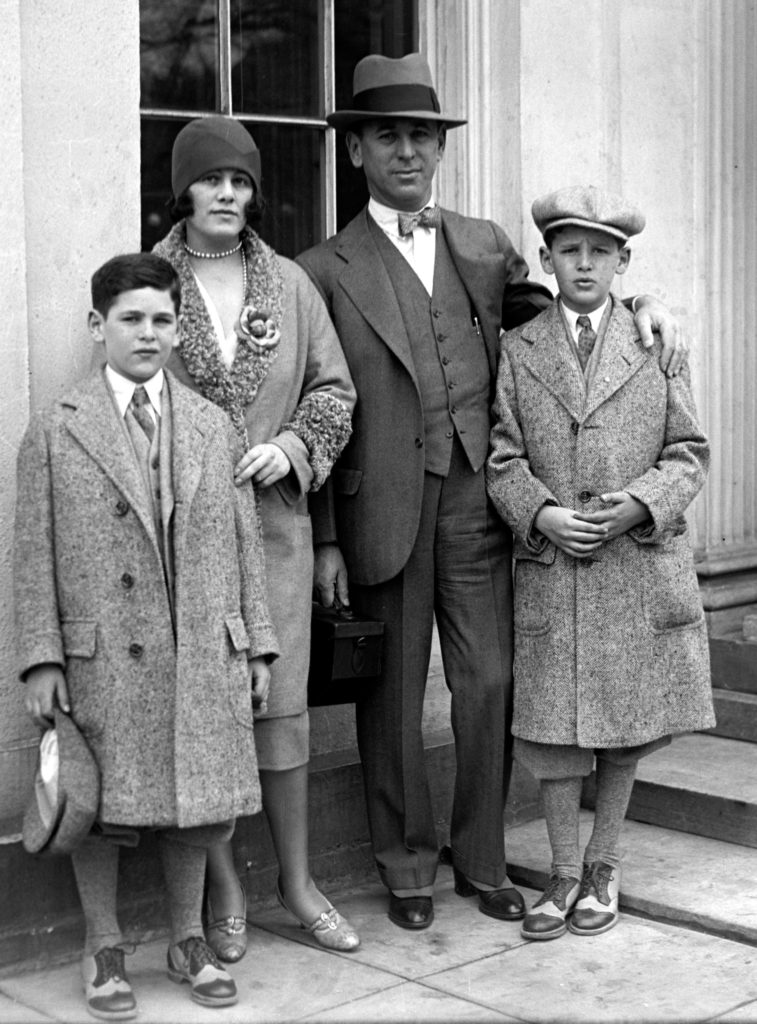 Goldberg's father was a San Francisco police and fire commissioner, who encouraged the young Reuben to pursue a career in engineering. Rube graduated from the University of California, Berkeley in 1904 with a degree in Engineering and was hired by the city of San Francisco as an engineer for the Water and Sewers Department. After six months he resigned his position with the city to join the San Francisco Chronicle where he became a sports cartoonist. The following year, he took a job with the San Francisco Bulletin, where he remained until he moved to New York City in 1907, finding employment as a cartoonist with the New York Evening Mail.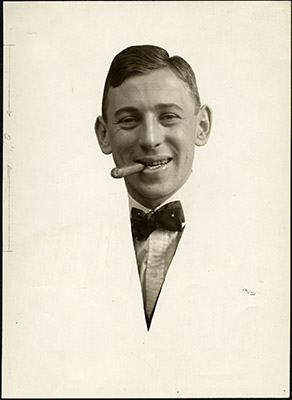 The New York Evening Mail was syndicated to the first newspaper syndicate, the McClure Newspaper Syndicate, giving Goldberg's cartoons a wider distribution, and by 1915 he was earning $25,000 per year and being billed by the paper as America's most popular cartoonist. Arthur Brisbane had offered Goldberg $2,600 per year in 1911 in an unsuccessful attempt to get him to move to William Randolph Hearst's newspaper chain, and in 1915 raised the offer to $50,000 per year. Rather than lose Goldberg to Hearst, the New York Evening Mail matched the salary offer and formed the Evening Mail Syndicate to syndicate Goldberg's cartoons nationally.
Goldberg was syndicated by the McNaught Syndicate from 1922 until 1934.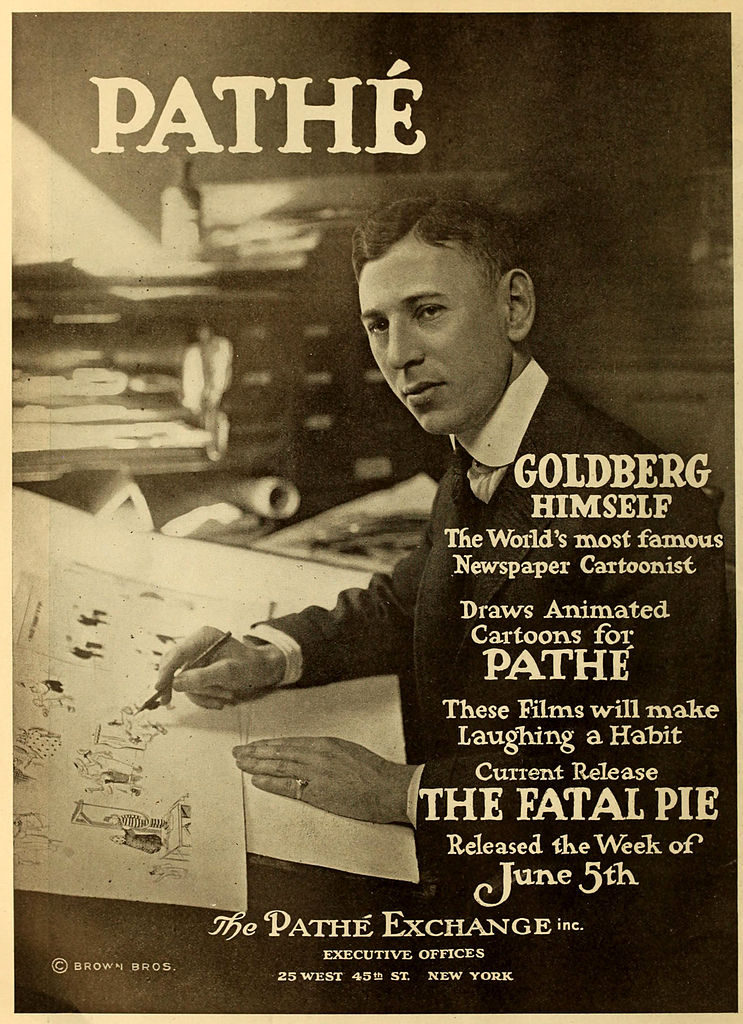 A prolific artist, Goldberg produced several cartoon series simultaneously, including Mike and Ike (They Look Alike), Boob McNutt, Foolish Questions, What Are You Kicking About, Telephonies, Lala Palooza, The Weekly Meeting of the Tuesday Women's Club, and the uncharacteristically serious soap-opera strip, Doc Wright, which ran for 10 months beginning January 29, 1933. The cartoons that brought him lasting fame involved a character named Professor Lucifer Gorgonzola Butts. In that series, he drew labeled schematics of the comical "inventions" that would later bear his name.

In 1931 the Merriam-Webster dictionary adopted the phrase "Rube Goldberg" as an adjective defined as accomplishing something simple through complicated means.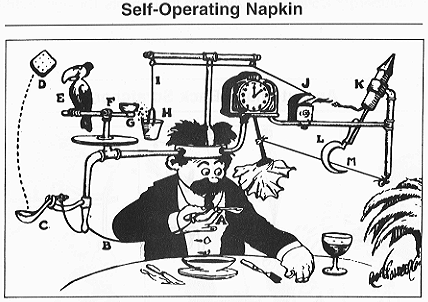 His work was commemorated posthumously in 1995 with the inclusion of Rube Goldberg's Inventions, depicting his 1931 "Self-Operating Napkin" in the Comic Strip Classics series of U.S. postage stamps. He also wrote a feature film featuring his machines and sculptures called Soup to Nuts, which was released in 1930 and starred Ted Healy and The Three Stooges.
Goldberg died of natural causes in 1970 at the age of 87 in New York. He was buried at Mount Pleasant Cemetery, New York, USA.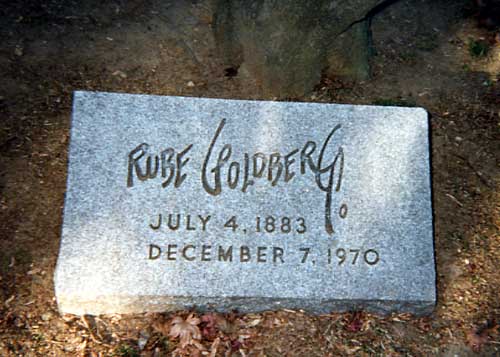 ---
Edited from:
https://en.wikipedia.org/wiki/Rube_Goldberg
---
TML Arts aims for accuracy in content and functionality in posts.
Click the button below to let us know about typos, incorrect information, broken links, erroneous attribution,
or additional relative information.
---
---
---
---