His lifelong support of young, emerging artists led him and his wife to create the Bearden Foundation to support young or emerging artists and scholars. In 1987, Bearden was awarded the National Medal of Arts. His work in collage led the New York Times to describe Bearden as "the nation's foremost collagist" in his 1988 obituary.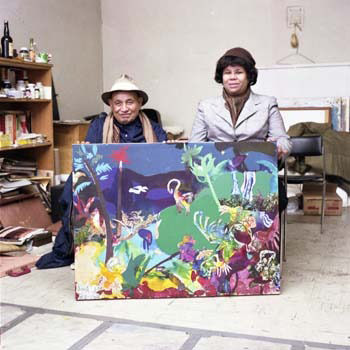 ---
Edited from:
---
TML Arts aims for accuracy in content and functionality in posts.
Click the button below to let us know about typos, incorrect information, broken links, erroneous attribution,
or additional relative information.
%
|
%
|
%
|
%
|
%
|
%