Roger Dean: artist, designer, publisher
Roger Dean (born 31 August 1944), is an English artist, designer, and publisher. He is best known for his work on posters and album covers for musicians, which he began painting in the late 1960s. The artists for whom he did the most art are English rock bands Yes and Asia. The covers often feature exotic, fantasy landscapes. His work has sold more than sixty million copies worldwide.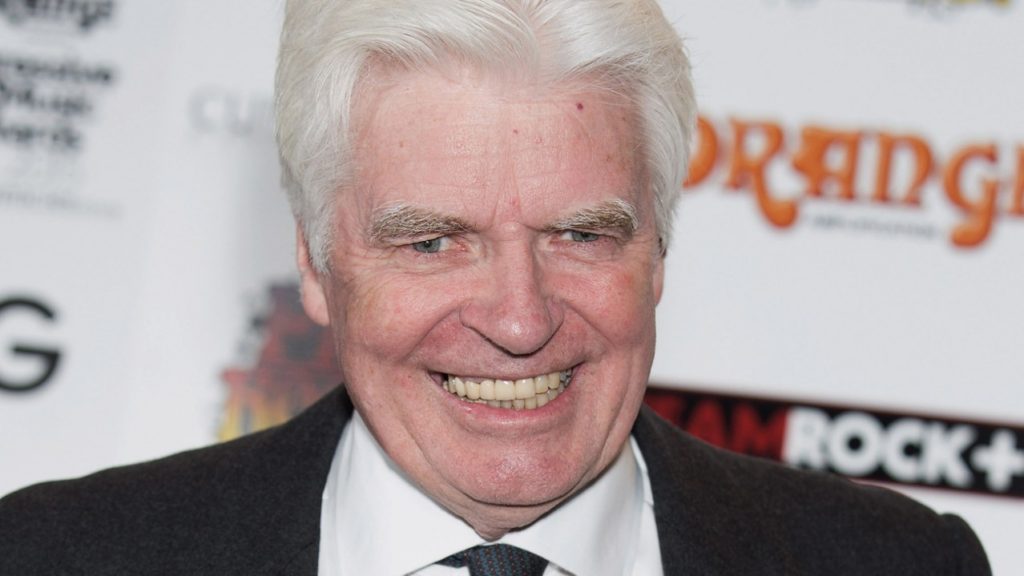 Dean was born William Roger Dean, in Ashford, Kent, but he spent most of his childhood moving around the world with his British Army father. The family returned to England in 1959 where he was educated at Ashford Grammar School. He later earned a National Diploma of Design from the Canterbury College of Art (now the University for the Creative Arts). In 1968, he graduated from the Royal College of Art in London where he was a student of Professor David Pye. His Master's thesis was on 'The psychology of the built environment'. He has lived in East Sussex since 1972.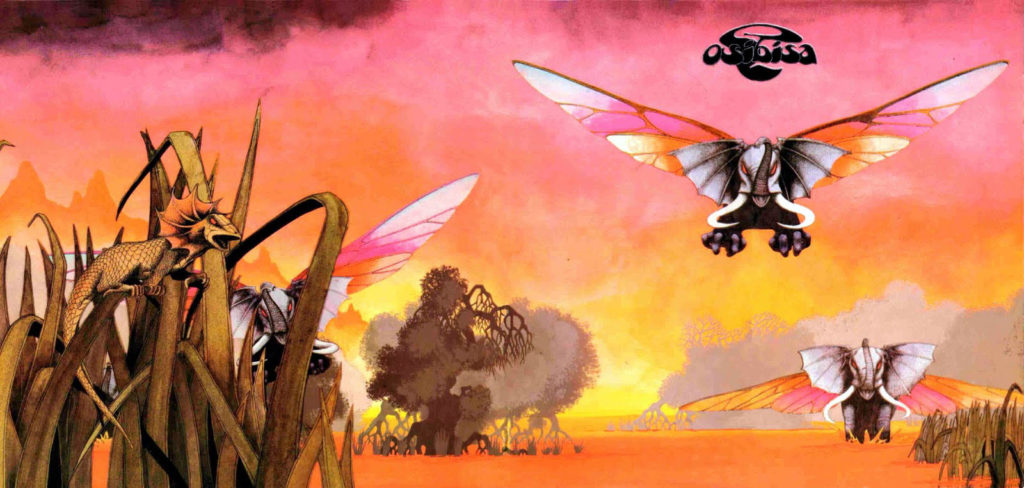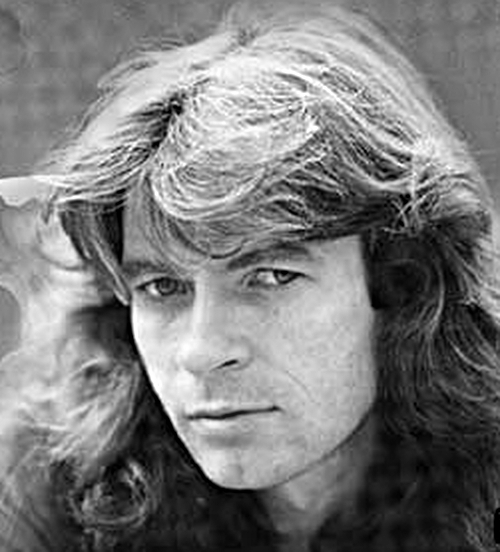 Beginning in the field of design, he preferred to distinguish between design (the reworking of existing models), and invention (making something new). One of his inventions was the "sea urchin chair." It was a foam chair, which, though appearing spherical, would conform to the sitter, who could obtain a seated position of varying angles. Later, he was asked to design a "landscape" of similar seating for a club belonging to Ronnie Scott. His "retreat pod" chair design was featured in the film A Clockwork Orange.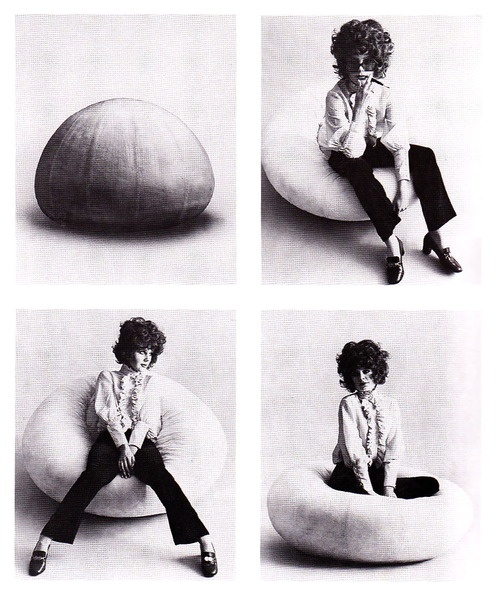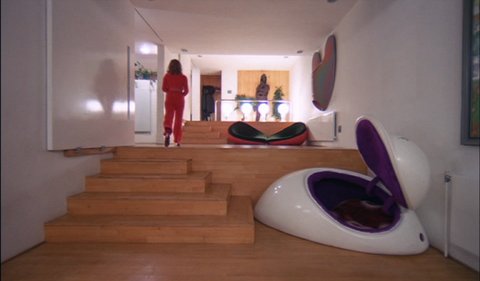 His first album cover work was in 1968 for the band Gun. He also did the artwork for Atomic Rooster's album In Hearing of…. This album cover hinted at the inimitable style for which he would later become famous. In the same year Dean produced the cover for the first album by the African/Caribbean band Osibisa, which featured a hybrid insect/elephant. This was much closer to Dean's work as we came to know it and it attracted widespread attention.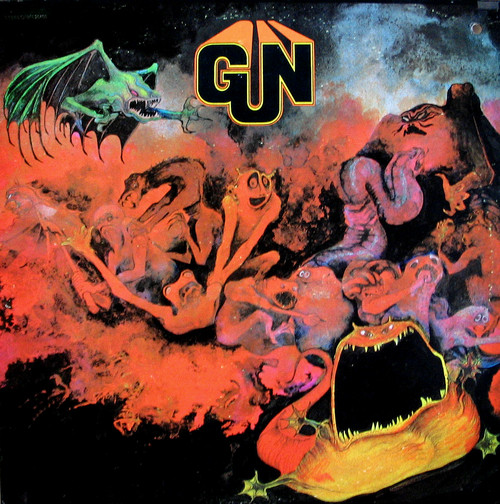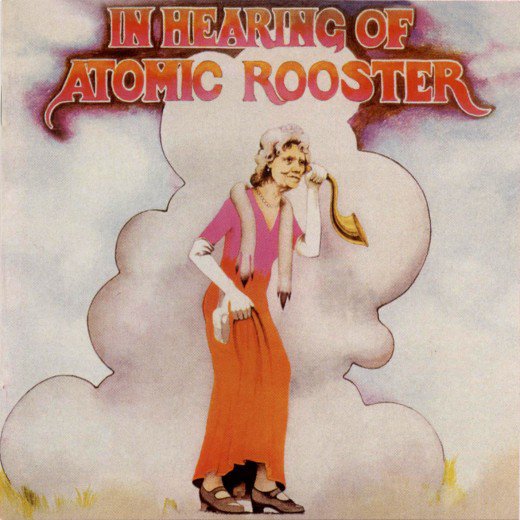 Later that year, he began the partnership with the progressive rock bands Yes (and Asia) for which he is best known. His first design for Yes was for their album Fragile.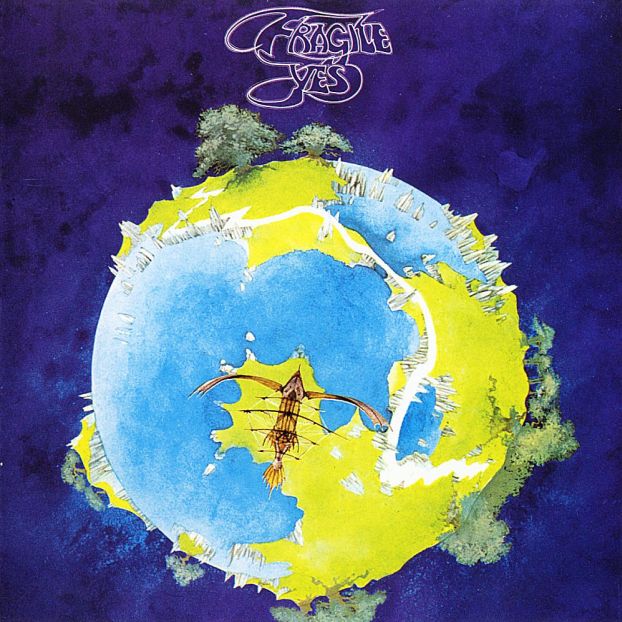 Dean designed the now-classic Yes "bubble" logo, which first appeared on the album Close to the Edge, and continued to create covers for the band until as recently as 2014 (Heaven & Earth).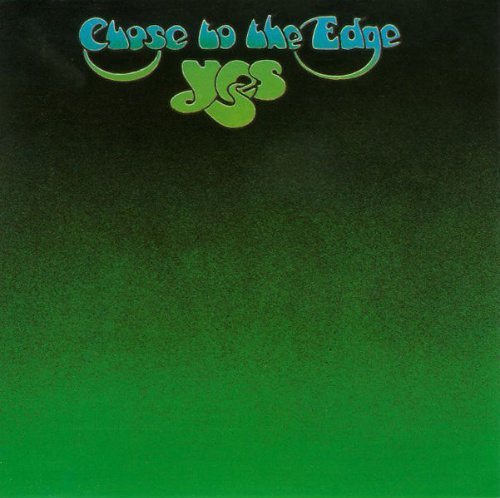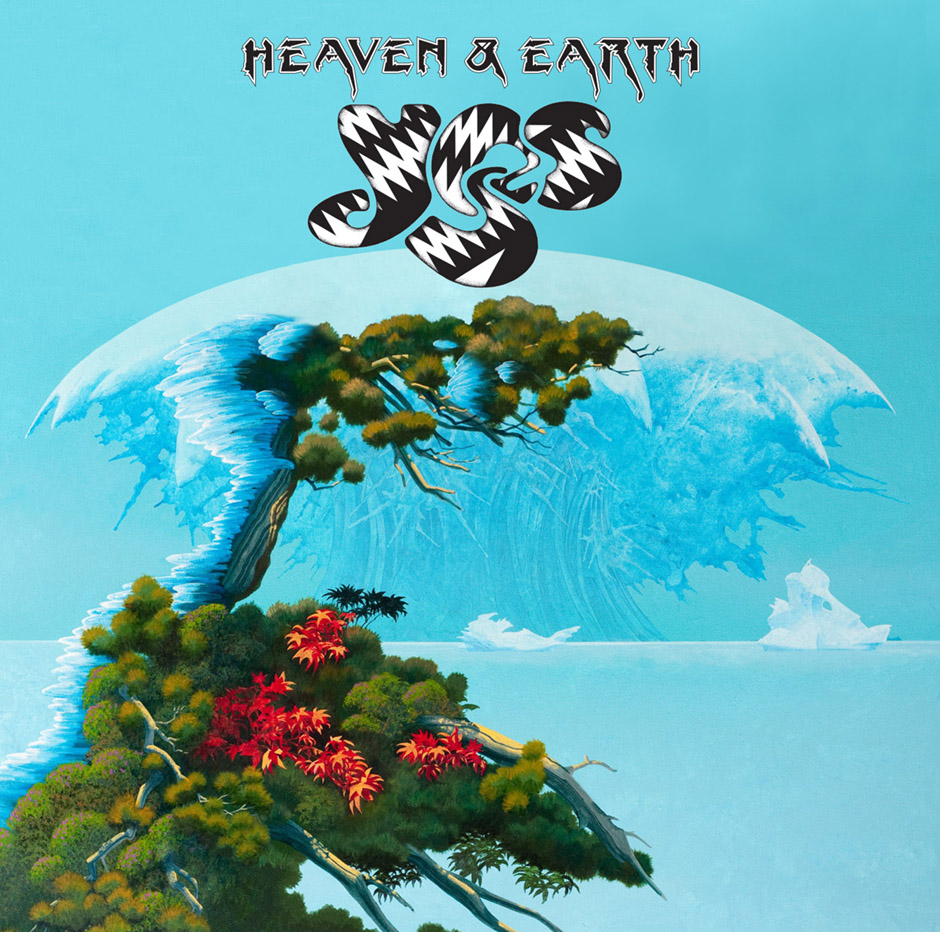 Yes guitarist Steve Howe said, "There is a pretty tight bond between our sound and Roger's art." In addition to their album covers, Dean also contributed to his brother Martyn Dean's stage set designs for the band.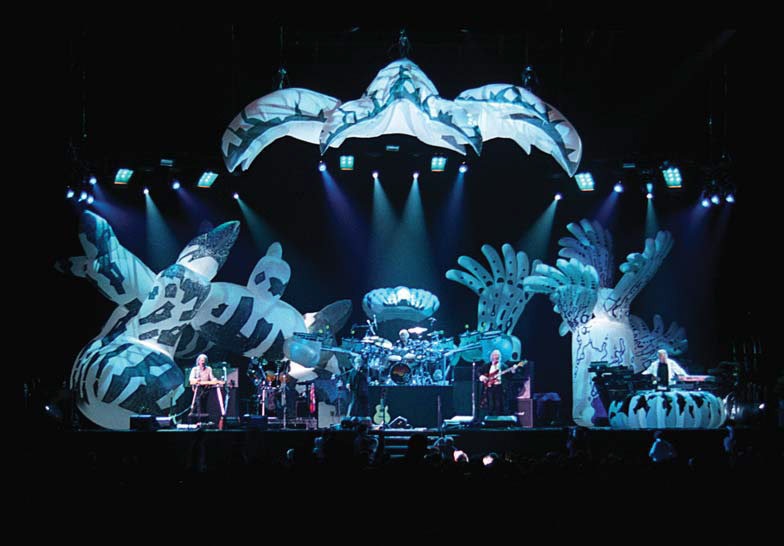 Known primarily for the dreamy, other-worldly scenes he has created for Yes, Budgie, Uriah Heep, Gentle Giant and other bands, Dean has said, "I don't really think of myself as a fantasy artist but as a landscape painter." Characteristic landscapes show graceful stone arches (as shown in Arches Mist) or floating islands, while many paintings show organic appearing habitats (such as shown in the cover for Anderson Bruford Wakeman Howe).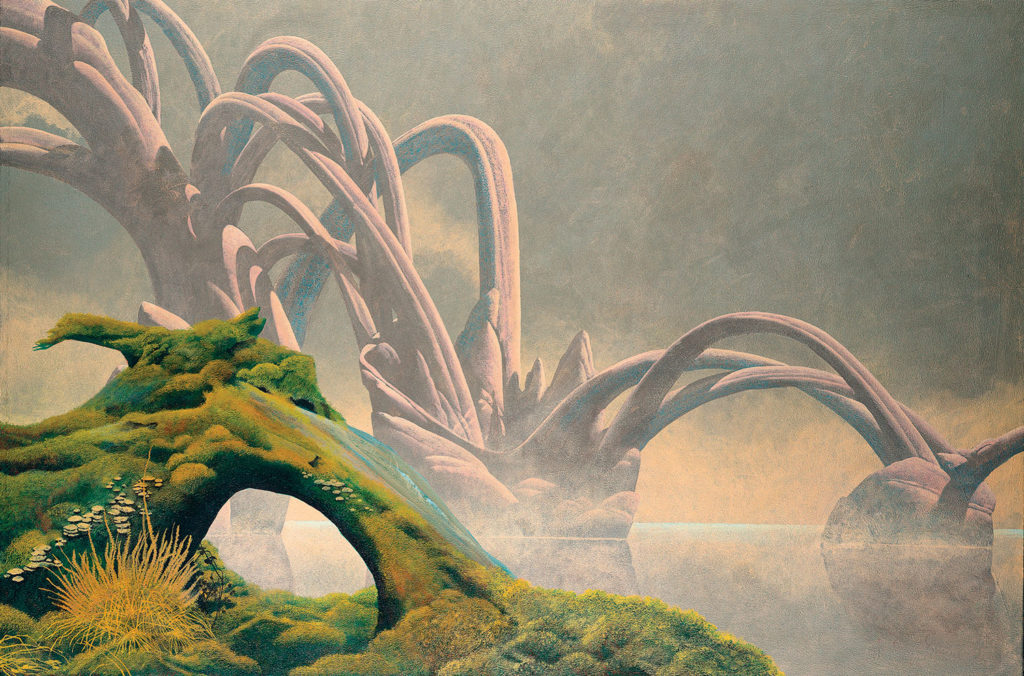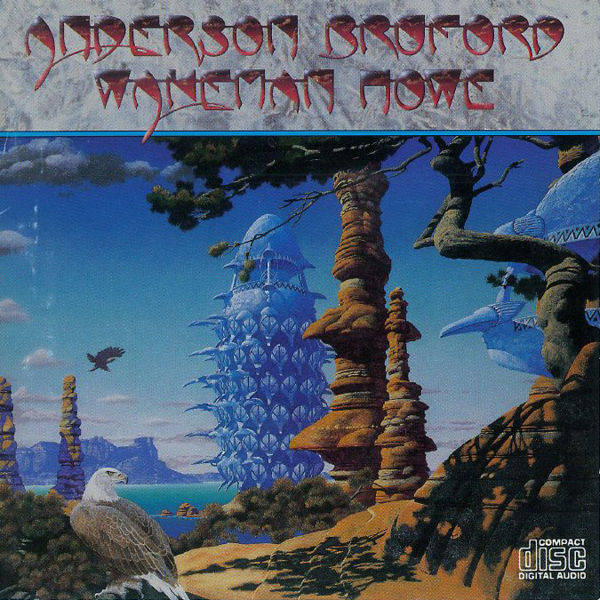 Though he primarily works with watercolor paints, many of his paintings make use of multiple media, including gouache, ink, enamel, crayon and collage. In addition to his cover paintings, Dean is respected for his calligraphic work, designing logos and titles to go with his paintings.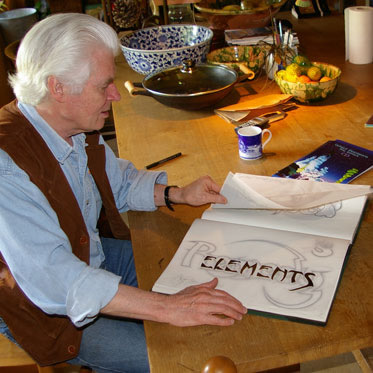 Beginning in 1985 with the software company Psygnosis, Dean has been responsible for the cover artwork for several video games, including Shadow of the Beast, Tetris Worlds as well as a redesign of the Tetris logo.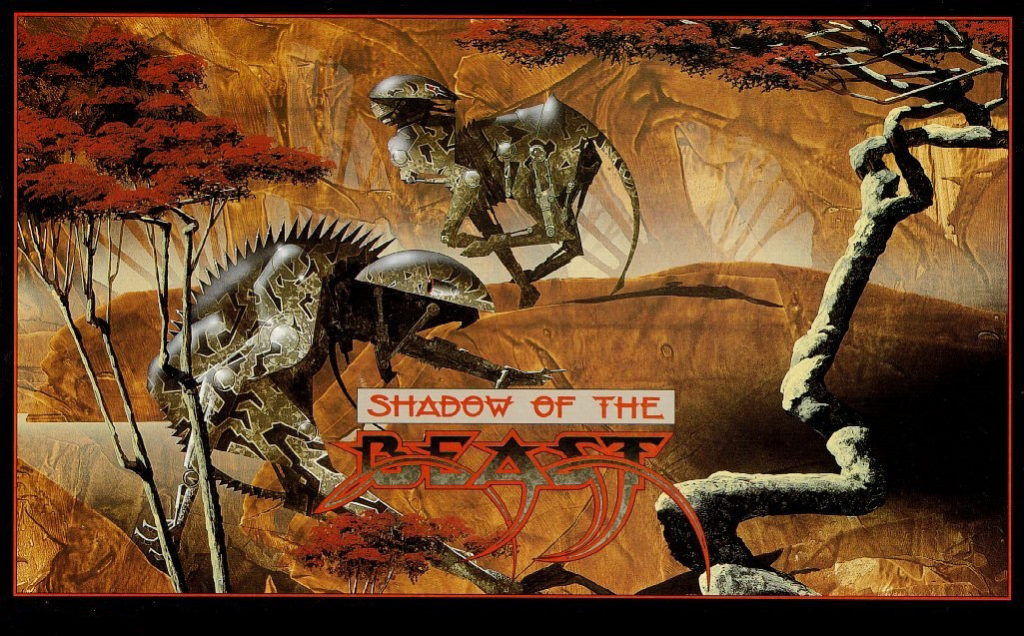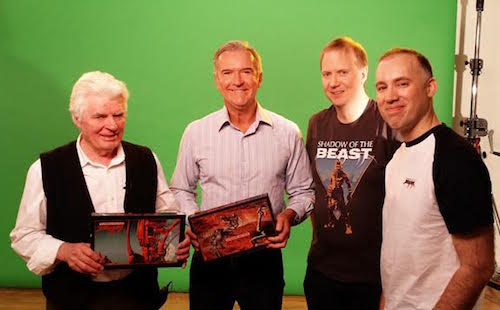 Three compilations of his work have been published, including Views (1975) (the success of which led him to form publishing house Paper Tiger Books), Magnetic Storm (with his brother Martyn, 1984), and Dragon's Dream (2008). In addition, his architectural and furniture work have been exhibited in the Victoria and Albert Museum and in the Royal Academy.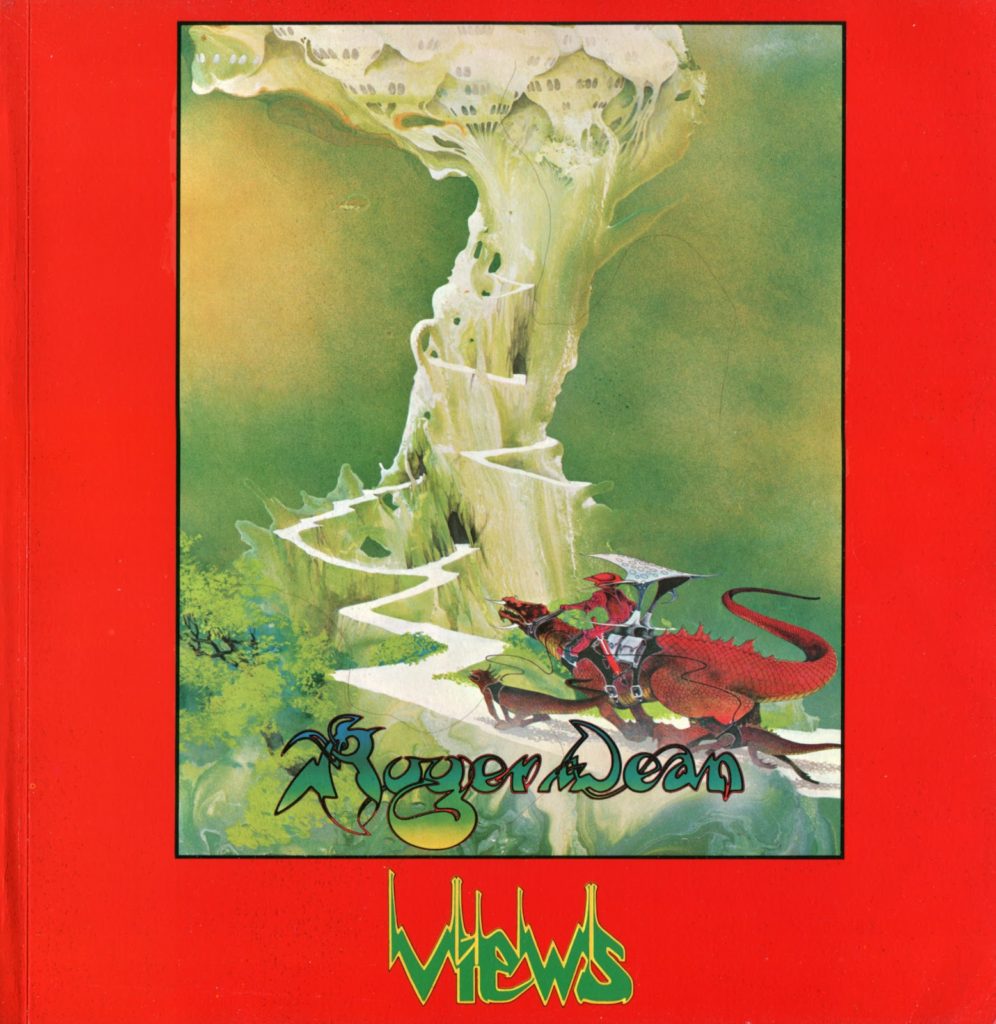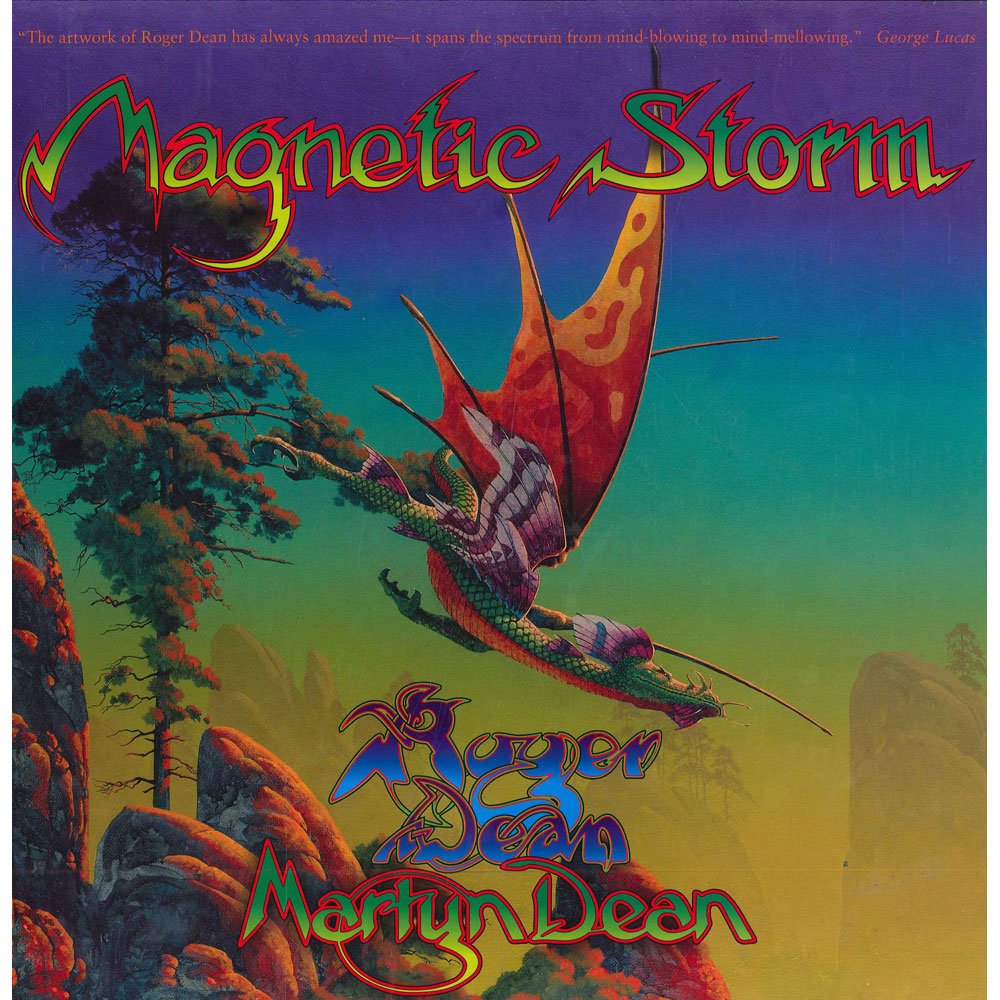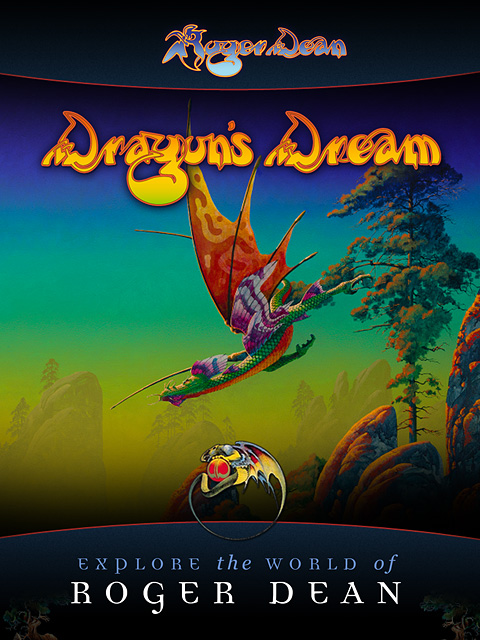 His gorgeous architectural design work includes a house for the new millennium: artistically beautiful, environmentally kind, but cheap and quick to build. The living spaces created by Dean are the result of years of research that has given him a rare insight into how the human psyche relates to interior spaces. The curvilinear shapes don't just look good, they feel good. The way Dean uses space is not only practical but is also economical, making relatively small rooms feel larger.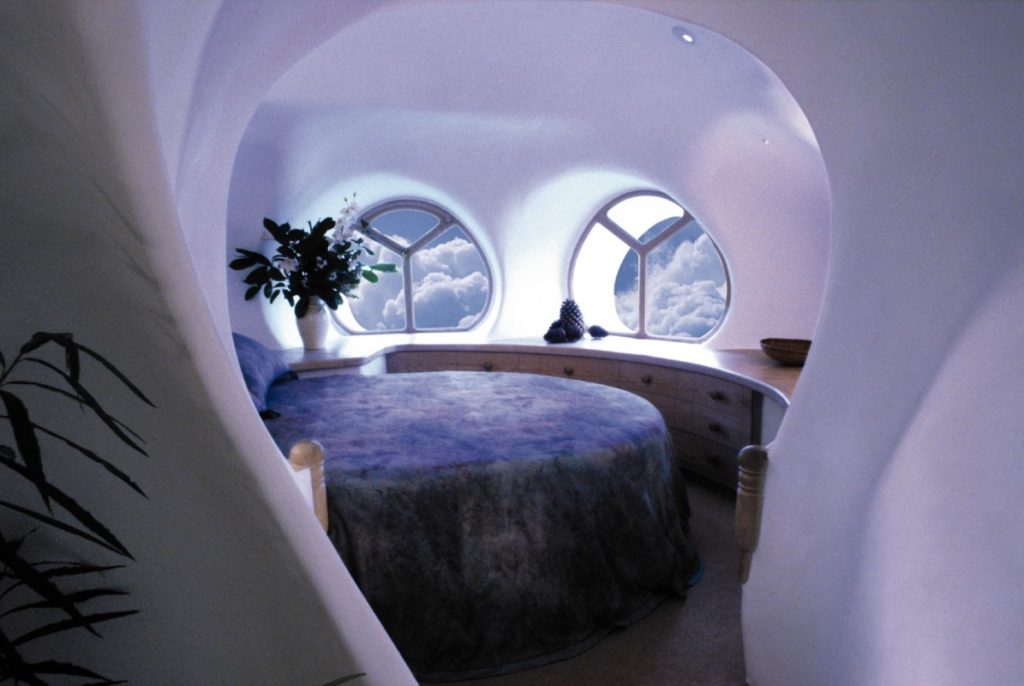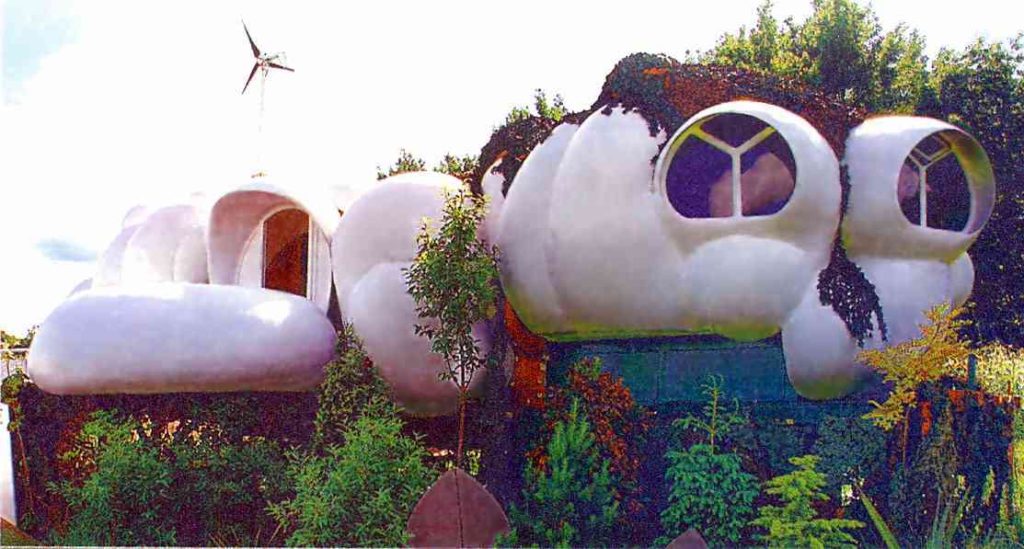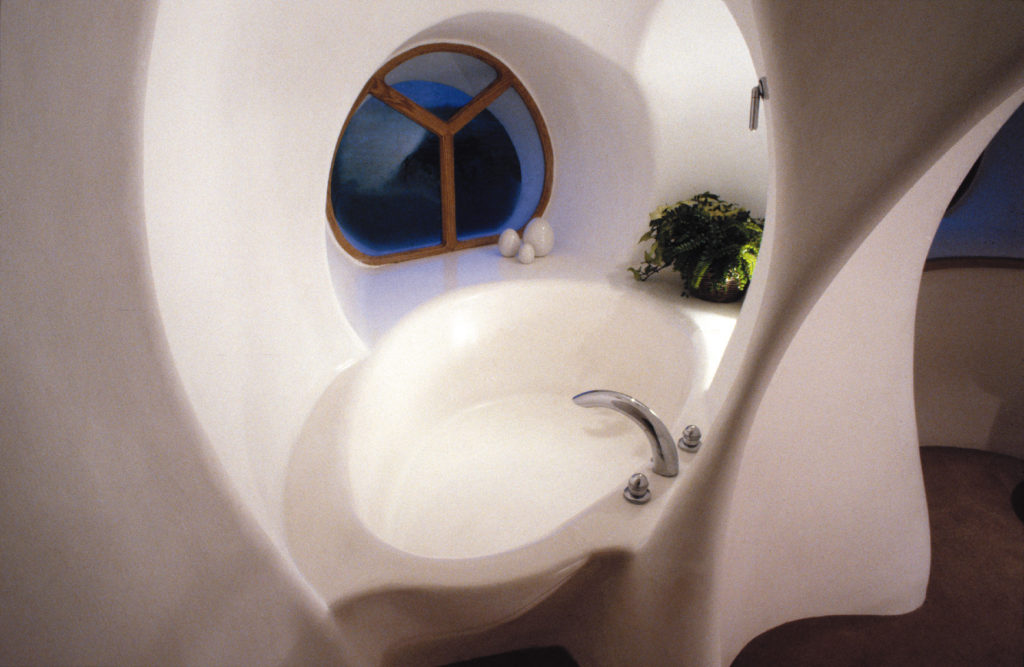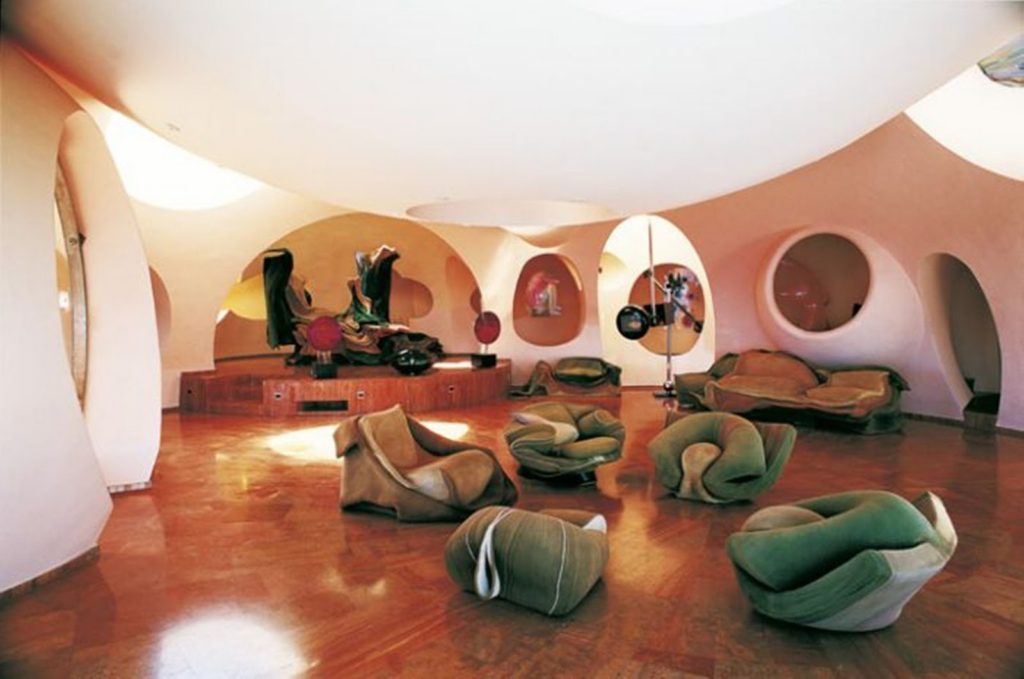 In 2013, Dean filed a legal action in U.S. District Court New York claiming that film director James Cameron was inspired by 14 of his original images in the making the 2009 blockbuster film Avatar. Dean sought damages of $50m. Although the filmmakers admitted in court to being influenced by the artist's work, Dean's case was unfortunately dismissed in 2014. (Info and images from the cleverly titled article, Judge Says "No" to Roger Dean's Avatar Lawsuit: Should He Have Said "Yes" Instead?)
Dean continues to design, create, and exhibit his work. To keep up with everything this artist does, or if you would like to purchase a Roger Dean original (beware of the many forgeries available on the net), be sure to visit his website at http://www.rogerdean.com/ .
---
Edited from:
http://www.rogerdean.com/architecture/
---
TML Arts aims for accuracy in content and functionality in posts.
Click the button below to let us know about typos, incorrect information, broken links, erroneous attribution,
or additional relative information.
---
---
---
---