Rick Slabbinck, painter
Rik Slabbinck (3 August 1914 – Bruges, 19 July 1991 ) was a Belgian painter who, by incorporating the color palette of the Fauvists, the brush freedom of the Post Impressionists, and the subject matter of traditional painting, left the world a collection of artworks that beautifully express his unique vision.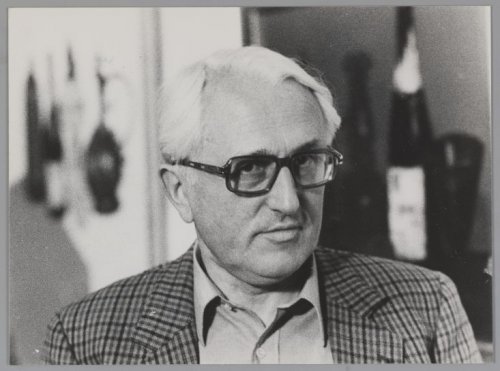 Rik Slabbinck was born Henry Louis Stephaan Slabbycnk, to his parents Henri and Elisabeth Andries. His father operated a workshop of artistic embroidery for vestments, flags and facings. Rik took classes at the Bruges academy and at the Sint-Lucas in Ghent where the his desire to become an artist, especially a painter, was brought to life. He became introduced to the concept of expressionism through such instructors as the painter Gérard Hermans, as well as Constant Permeke, who worked as both a painter and sculptor, and who was seen as the main representative of Flemish Expressionism in the first half of the 20th century.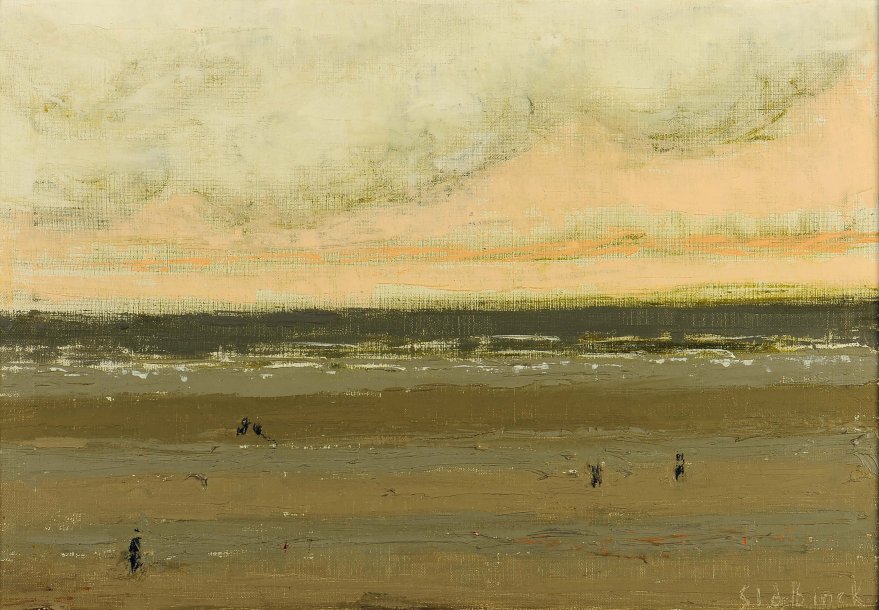 In 1935, the Slabbynck family had the spelling of their name changed to Slabbinck, though reasons for this are unclear. With his new name in tow, in 1936 Rik had his first exhibition in Ghent, and a second the following year at the Centre for Fine Arts in Brussels.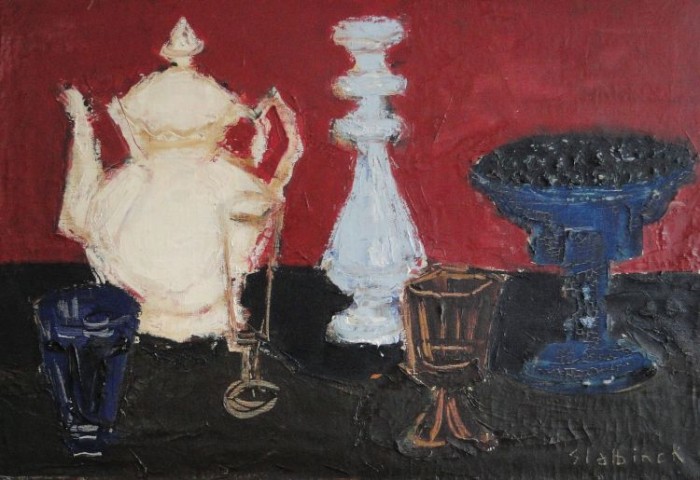 In 1938 he first built his studio, followed by his home in St. Peter Molenstraat, from which he then had an unobstructed view of the polder landscape (A polder is a low-lying tract of land enclosed by dikes that forms an artificial hydrological entity, meaning it has no connection with outside water other than through manually operated devices).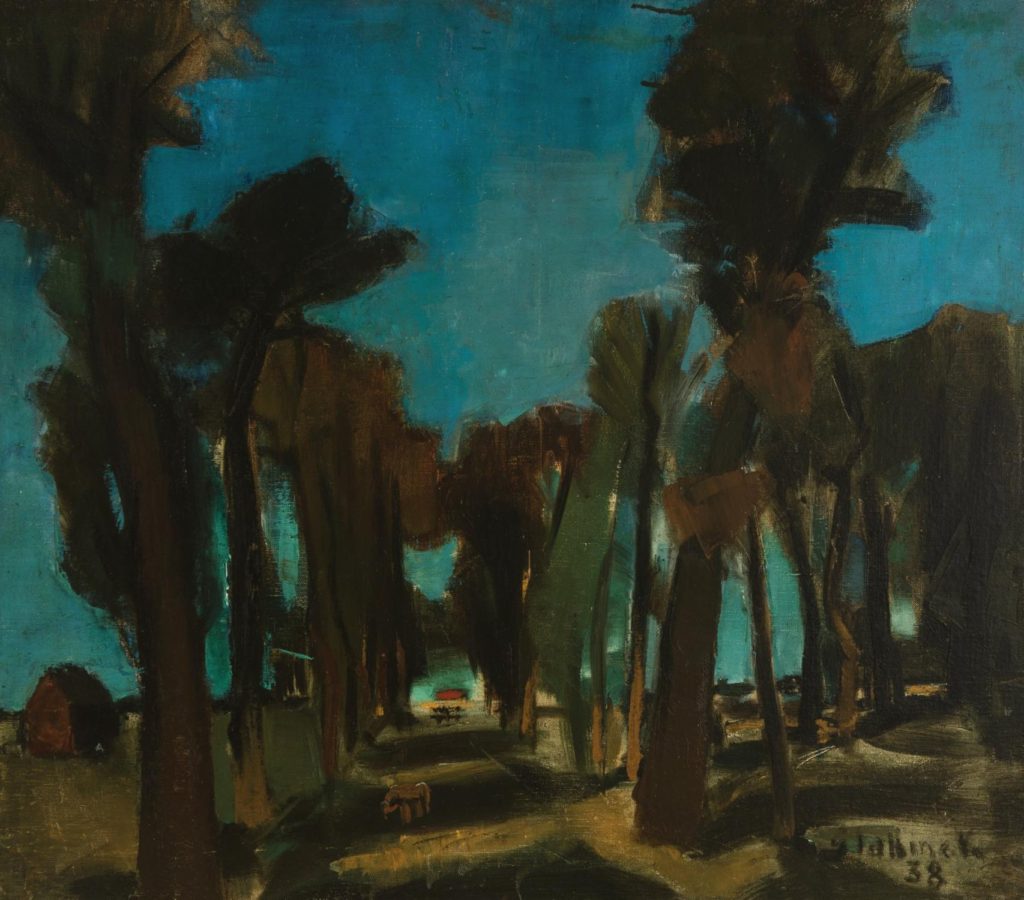 In 1940 and 1943 he was awarded the Prix de Rome, a prize awarded annually by the French government in a competition for artists, sculptors, architects, and musicians.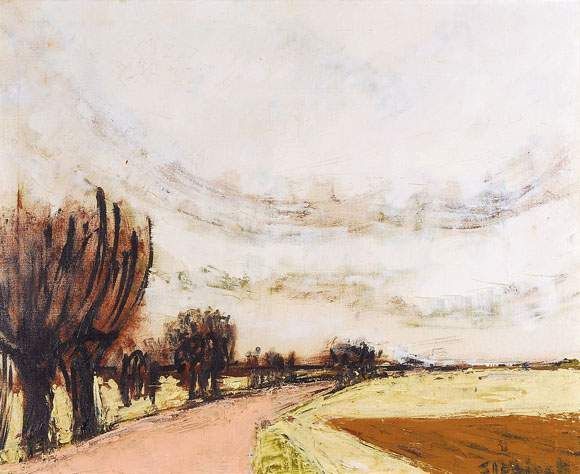 In the final months of World War II, his home and studio were confiscated by the German army, and much of his work was burned.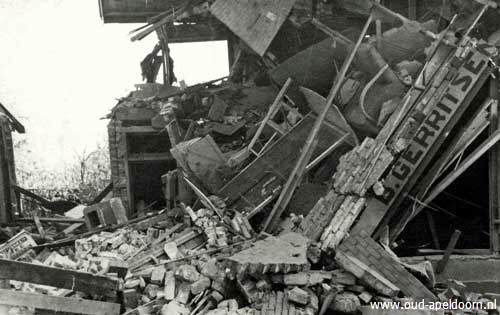 After the war ended on February 9, 1945, he was able to return to his home and start creating once again. That same year, he became engaged to his longtime love, Liliane Cousin, and he also co-founded Jeune Peinture Belge (The Young Belgian Painters), an artists group that is still very active to this day. In 1946, he and Lily (as he referred to her) were married and in the following years they would welcome two sons into their lives.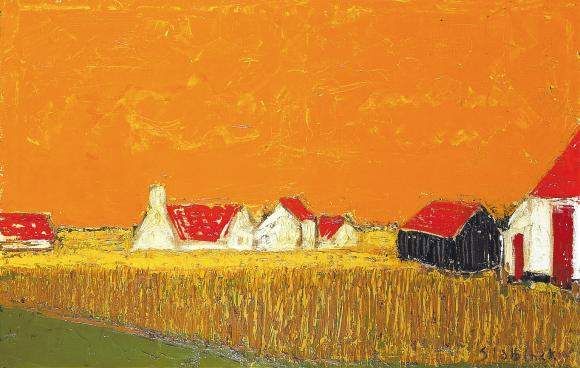 As far as his painting was concerned, his early work used a darker, more "academic" or "traditional" color palette. In 1947 however, he would come into contact with the painter Henri-Victor Wolvens, who proved to be a great influence on Slabbinck and his work began to evolve into the rich and bright coloring for which he is best known.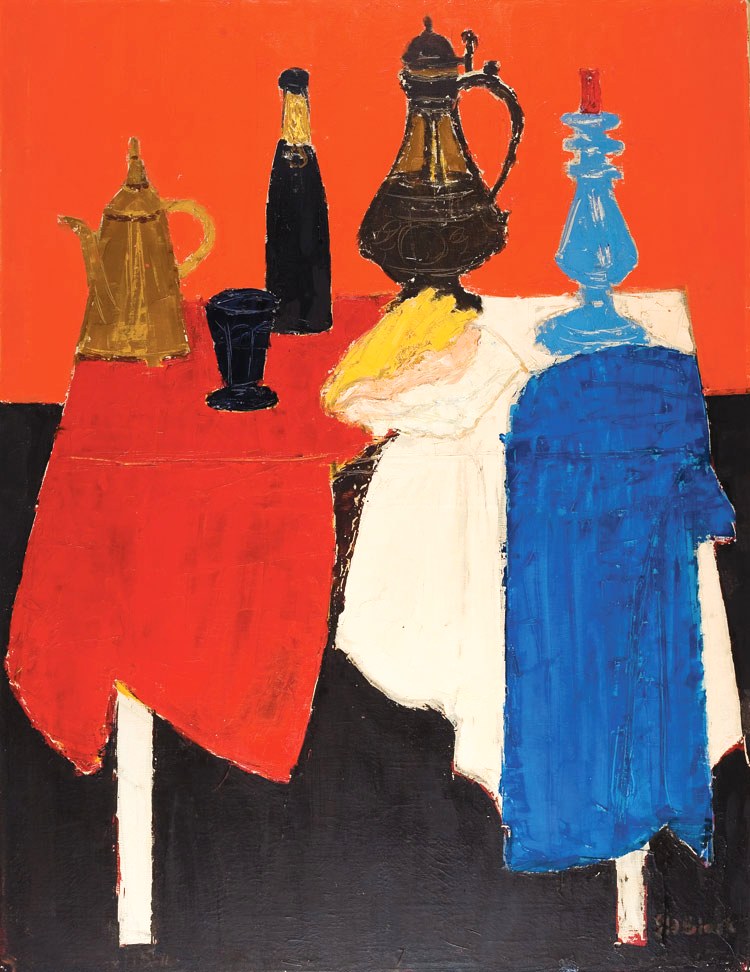 In 1948 he won an internship in Paris to study painting, and also participated in the Venice Biennale. In 1950 he is internationally recognized for his landscape painting, "Santa Marghereta (Italy)." In 1953 he returns to France to spend several months working in the splendid environment that is Provence . In 1958 he was accepted into the Royal Academy of Brussels.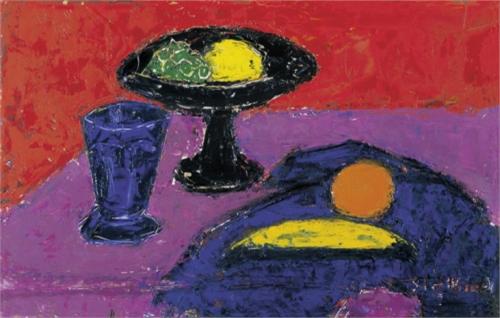 The main themes of his paintings include landscapes, still life, portrait and nude. His portraits include the writers Herman Teirlinck, Stijn Streuvels and the composer Jan Vercammen. Besides painting, Slabbinck also produced numerous drawings and lithographs throughout his lifetime.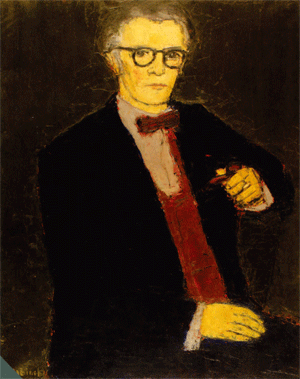 In the late 1960s a television documentary was produced, filmed in his studio in Bruges, which aired in the Netherlands.  With this renewed public interest, he continued to produce and exhibit his work for the rest of his life, which came to an end on July 19, 1991. A few days earlier, Slabbinck reported not feeling well, and was soon hospitalized, but was never to recover.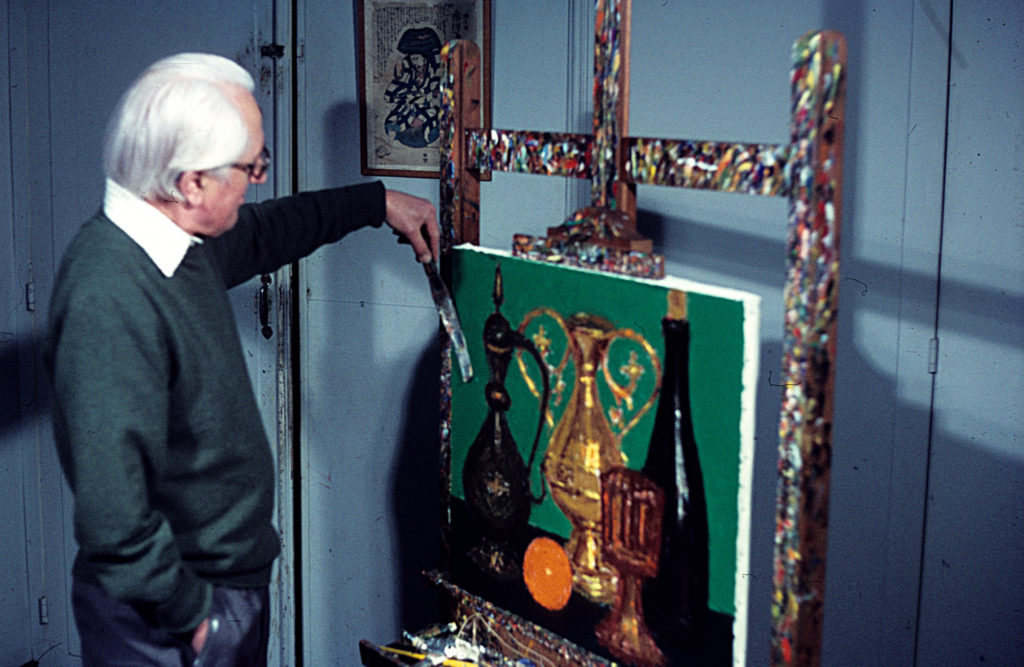 In 1992, the Rik Slabbinck Foundation was founded in Bruges with the aim of keeping his memory alive.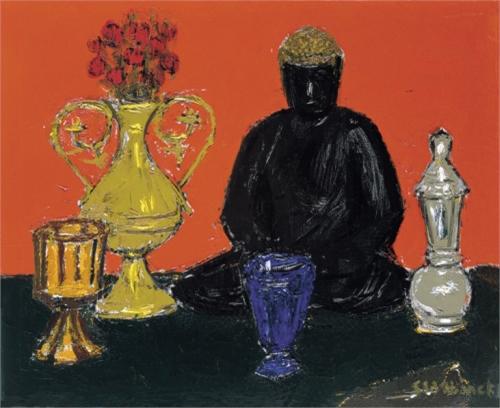 ---
Edited from:
---
TML Arts aims for accuracy in content and functionality in posts.
Click the button below to let us know about typos, incorrect information, broken links, erroneous attribution,
or additional relative information.
---
---
---
---