Today's Artist Birthday: Richard Avedon
Richard Avedon (May 15, 1923 – October 1, 2004) was an American fashion and portrait photographer. His celebrity, fashion, and portrait photographs helped define America's image of style, beauty and culture for the last half of the twentieth century.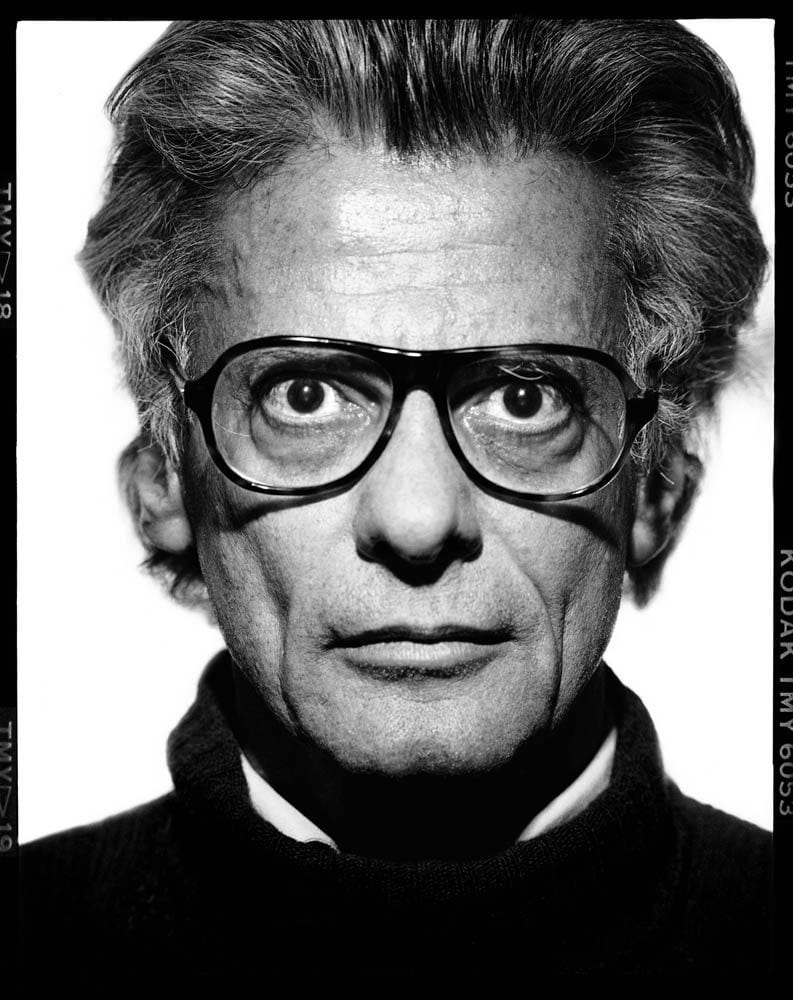 Avedon was born in New York City, NY, in 1923. His father, Jacob Israel Avedon, was a Russian-born immigrant who advanced from menial work to starting his own successful retail dress business on Fifth Avenue, called Avedon's Fifth Avenue. His mother, Anna, whose family owned a dress-manufacturing business, encouraged Richard's love of fashion and art. Avedon's interest in photography emerged when, at age 12, he joined a Young Men's Hebrew Association (YMHA) Camera Club. He would use his family's Kodak Box Brownie not only to feed his curiosity about the world, but also to retreat from his personal life. His father was a critical and remote disciplinarian who insisted that physical strength, education and money prepared one for life. Avedon would later cause a degree of controversy with his "Father Series;" a series of images of his father over a period of time as the elder Avedon was dying.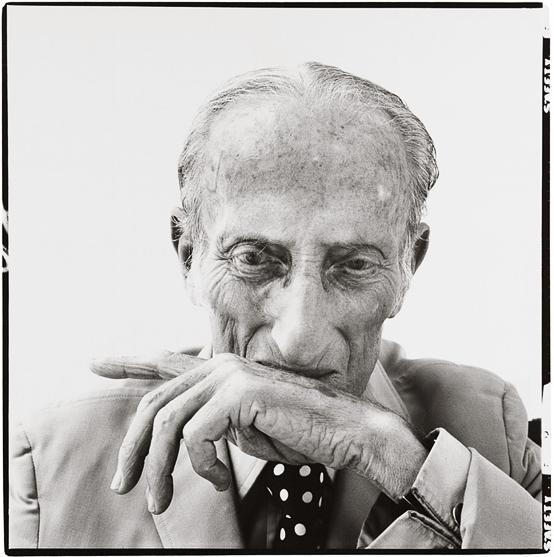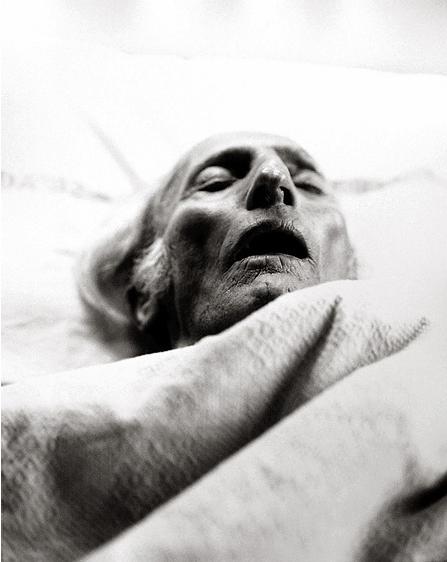 The photographer's first muse was his younger sister, Louise. During her teen years she struggled through psychiatric treatment. And, eventually, becoming increasingly withdrawn from reality, was diagnosed with schizophrenia. She was later institutionalized and died at the age of 42. His love for his sister often expressed itself in his desire to capture tragic beauty in his photos.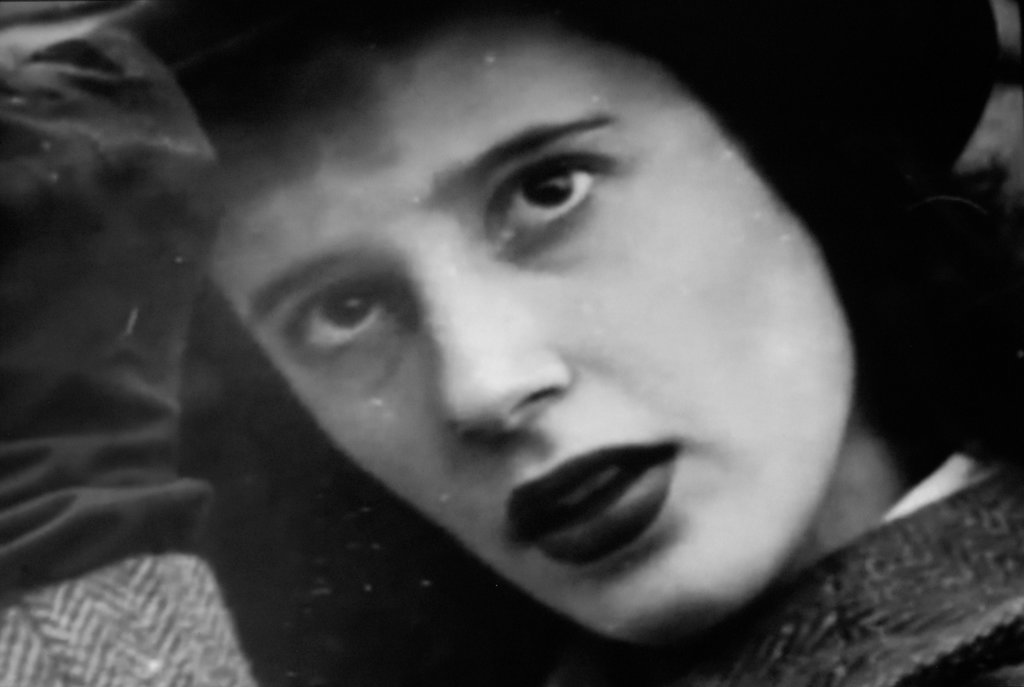 Avedon attended DeWitt Clinton High School in Bedford Park, Bronx, where he worked on the school paper, The Magpie, with James Baldwin from 1937 until 1940. After graduating from DeWitt, he enrolled at Columbia University to study philosophy and poetry but dropped out after one year. He then started as a photographer for the Merchant Marines, taking ID shots of the crewmen with the Rolleiflex camera his father had given him as a gift. From 1944 to 1950, Avedon studied photography with Alexey Brodovitch at his Design Laboratory at The New School for Social Research.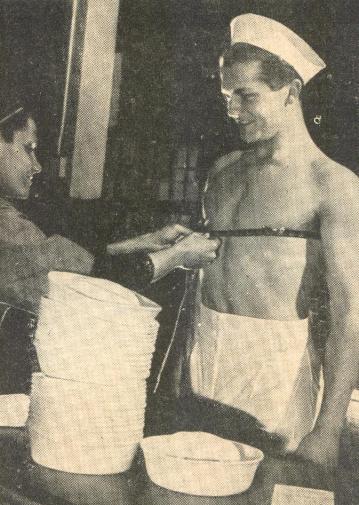 In 1944, Avedon began working as an advertising photographer for a department store, but was quickly endorsed by Alexey Brodovitch, who was art director for the fashion magazine Harper's Bazaar. Lillian Bassman also promoted Avedon's career at Harper's. In 1945 his photographs began appearing in Junior Bazaar and, a year later, in Harper's Bazaar.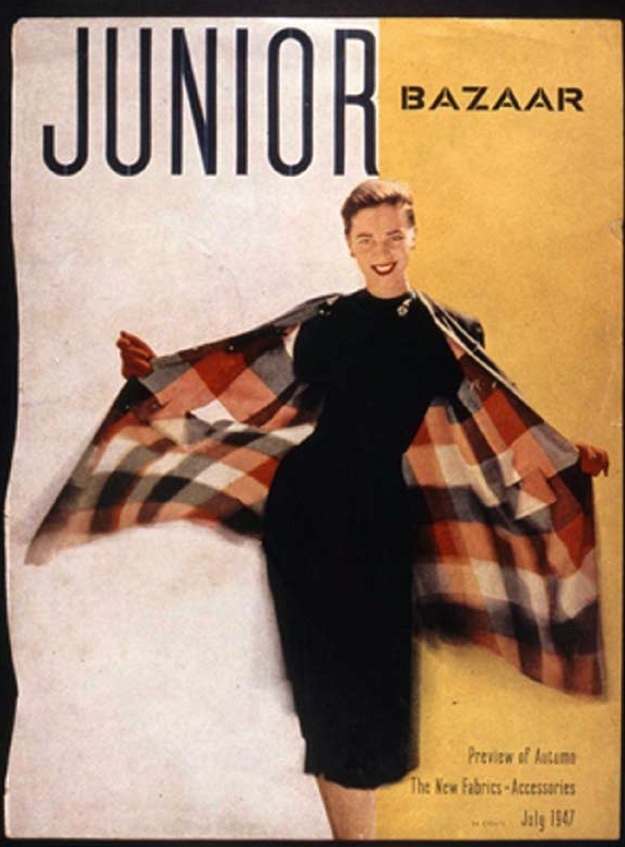 In 1946, Avedon had set up his own studio and began providing images for magazines including Vogue and Life. He soon became the chief photographer for Harper's Bazaar. From 1950 he also contributed photographs to Life, Look and Graphis and in 1952 became Staff Editor and photographer for Theatre Arts Magazine.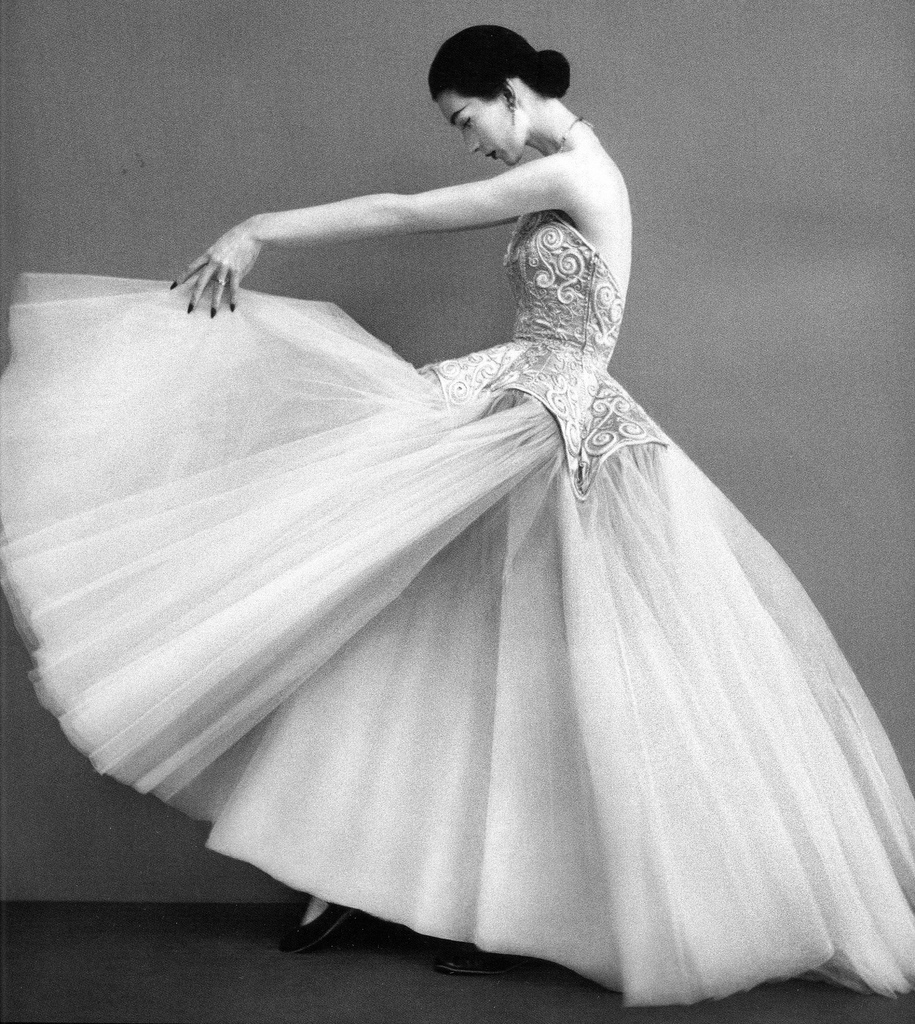 Avedon did not conform to the standard technique of taking studio fashion photographs, where models stood emotionless and seemingly indifferent to the camera. Instead, he showed models full of emotion, smiling, laughing, and, many times, in action in outdoor settings which was revolutionary at the time. However, towards the end of the 1950s he became dissatisfied with daylight photography and open air locations and so turned to studio photography, using strobe lighting.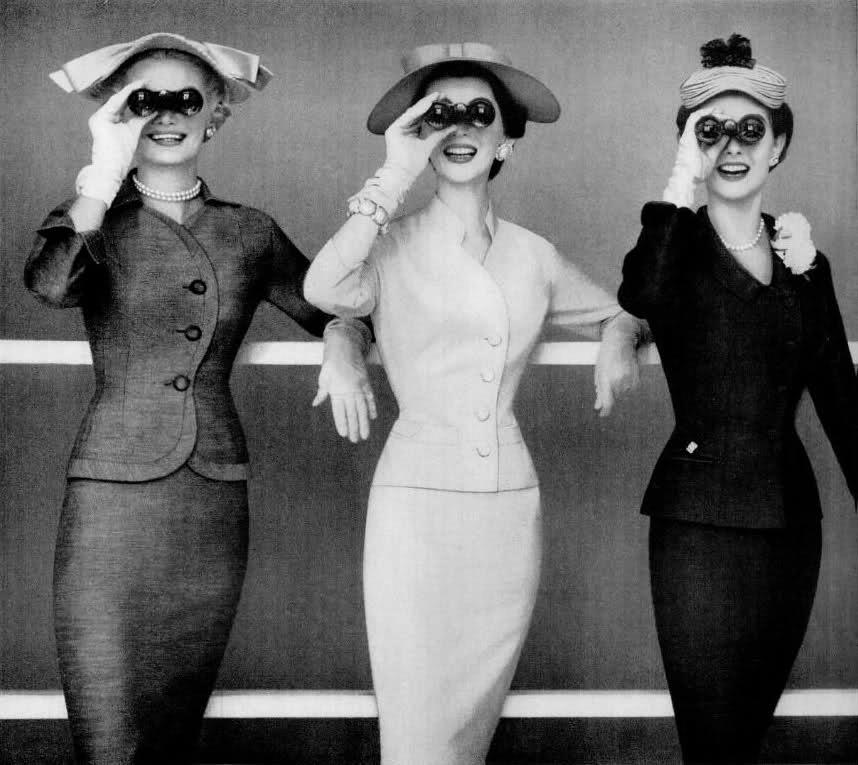 When Diana Vreeland left Harper's Bazaar for Vogue in 1962, Avedon joined her as a staff photographer. He proceeded to become the lead photographer at Vogue and photographed most of the covers from 1973 until Anna Wintour became editor in chief in late 1988. Notable among his fashion advertisement series are the recurring assignments for Gianni Versace, beginning with the spring/summer campaign 1980.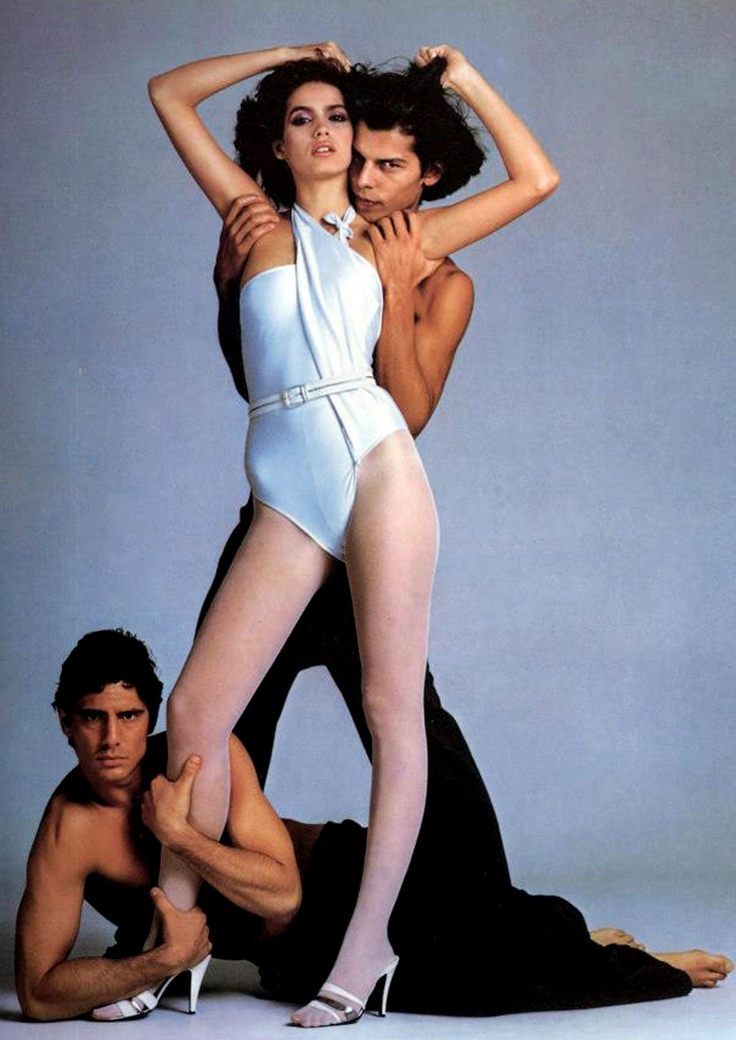 He also photographed the Calvin Klein Jeans campaign featuring a fifteen-year-old Brooke Shields, as well as directing her in the accompanying television commercials. He first worked with Shields in 1974 for a Colgate toothpaste ad. He shot her for Versace, 12 American Vogue covers and Revlon's Most Unforgettable Women campaign. In the February 9, 1981, issue of Newsweek, Avedon said that "Brooke is a lightning rod. She focuses the inarticulate rage people feel about the decline in contemporary morality and destruction of innocence in the world."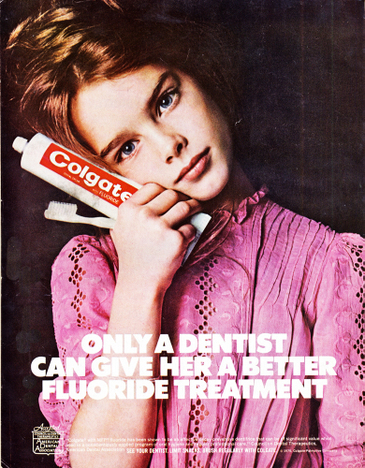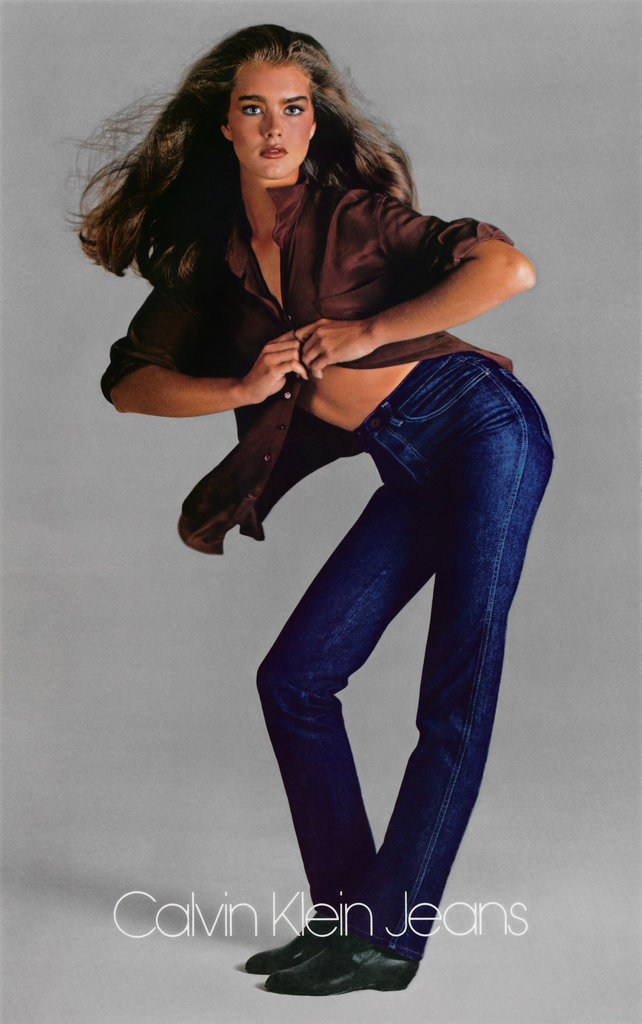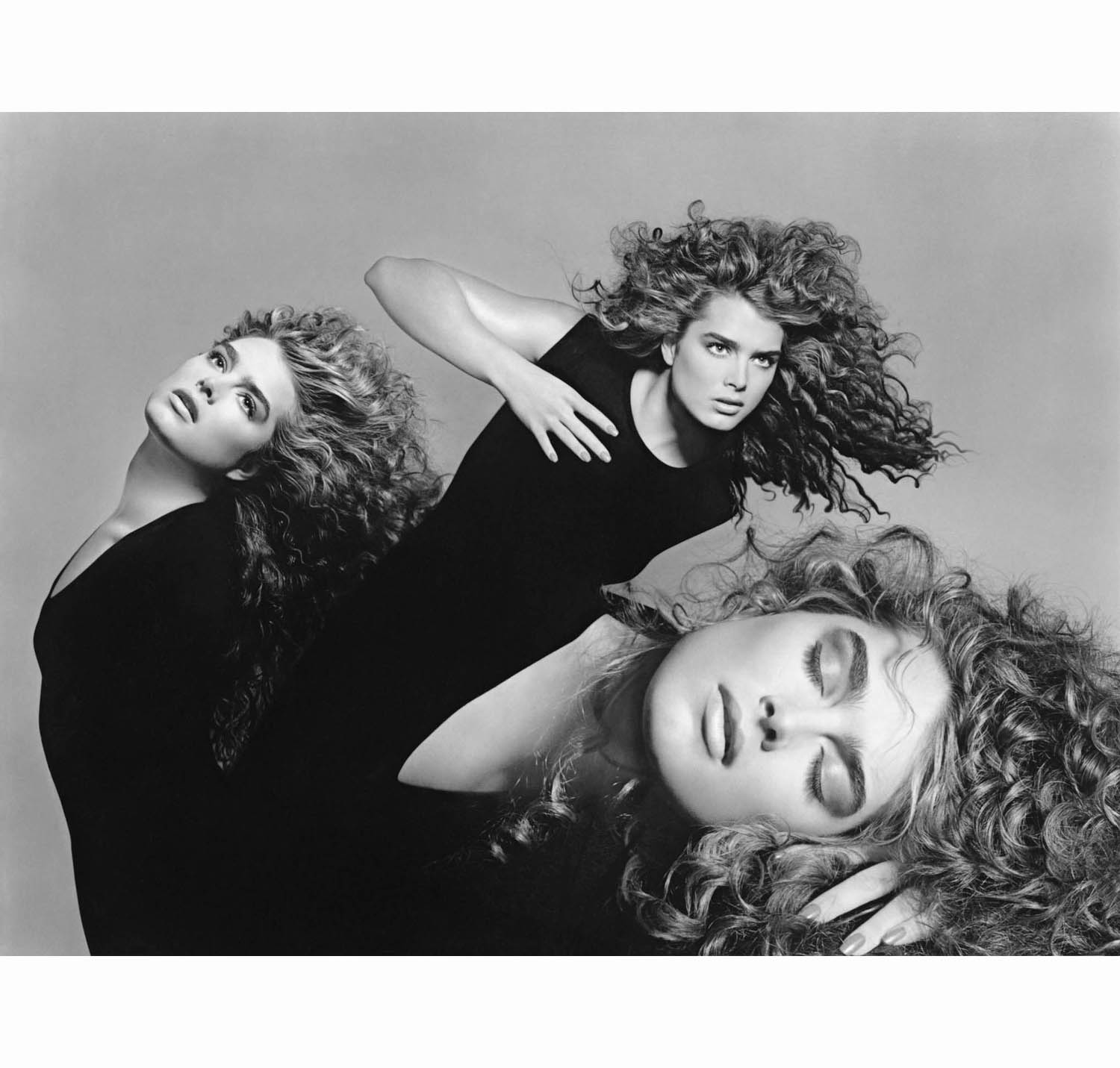 On working with Avedon, Shields told Interview magazine in May 1992 "When Dick walks into the room, a lot of people are intimidated. But when he works, he's so acutely creative, so sensitive. And he doesn't like it if anyone else is around or speaking. There is a mutual vulnerability, and a moment of fusion when he clicks the shutter. You either get it or you don't".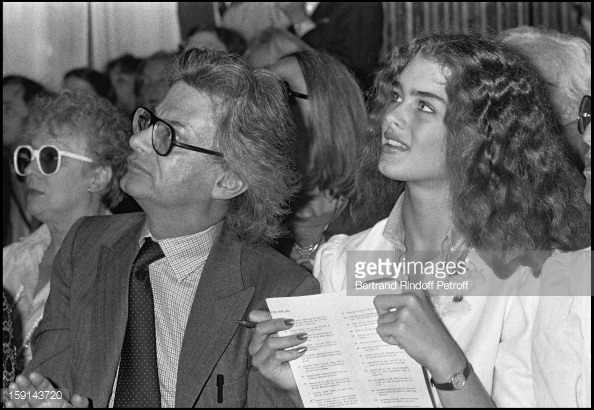 In addition to his continuing fashion work, by the 1960s Avedon was making studio portraits of civil rights workers, politicians and cultural dissidents of various stripes in an America fissured by discord and violence. He branched out into photographing patients of mental hospitals, the Civil Rights Movement in 1963, protesters of the Vietnam War, and later the fall of the Berlin Wall.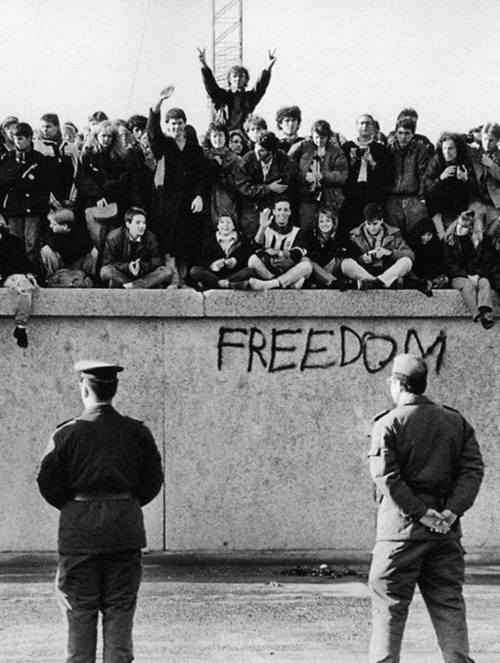 A personal book called "Nothing Personal," with a text by his high school classmate James Baldwin appeared in 1964. During this period, Avedon also created two well known sets of portraits of The Beatles. The first, taken in mid to late 1967, became one of the first major rock poster series, and consisted of five psychedelic portraits of the group — four heavily solarized individual color portraits and a black-and-white group portrait taken with a Rolleiflex camera and a normal Planar lens.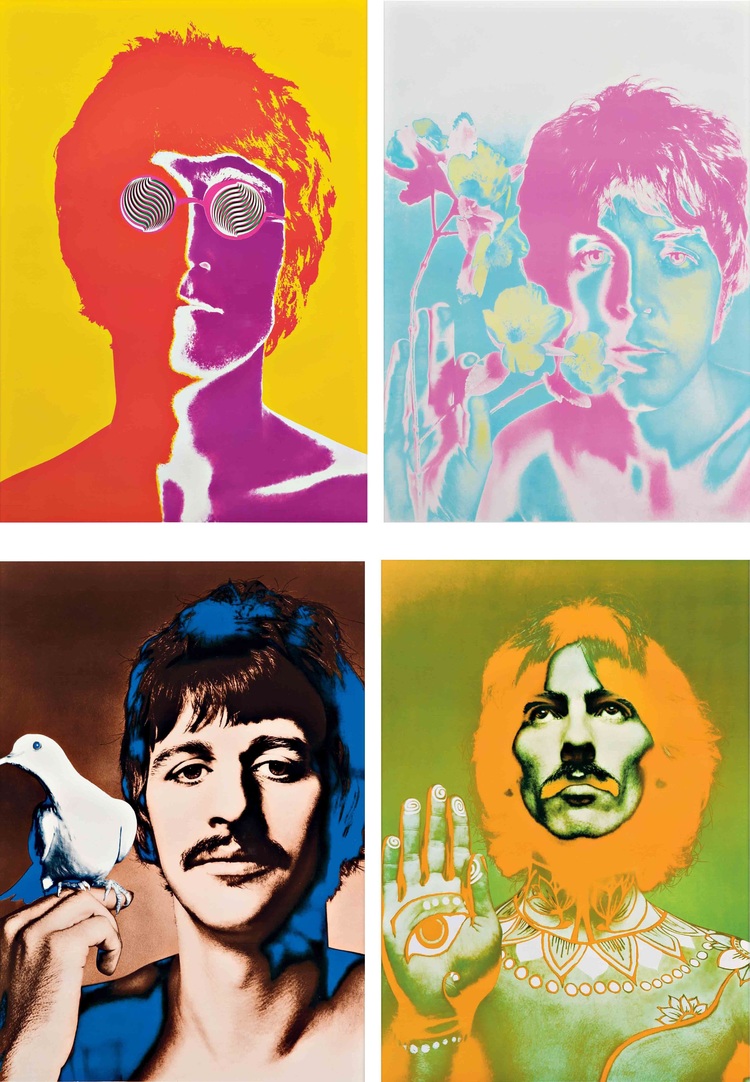 The next year he photographed the much more restrained portraits that were included with The Beatles LP in 1968. Among the many other rock bands photographed by Avedon, in 1973 he shot Electric Light Orchestra with all the members exposing their bellybuttons for recording, On the Third Day.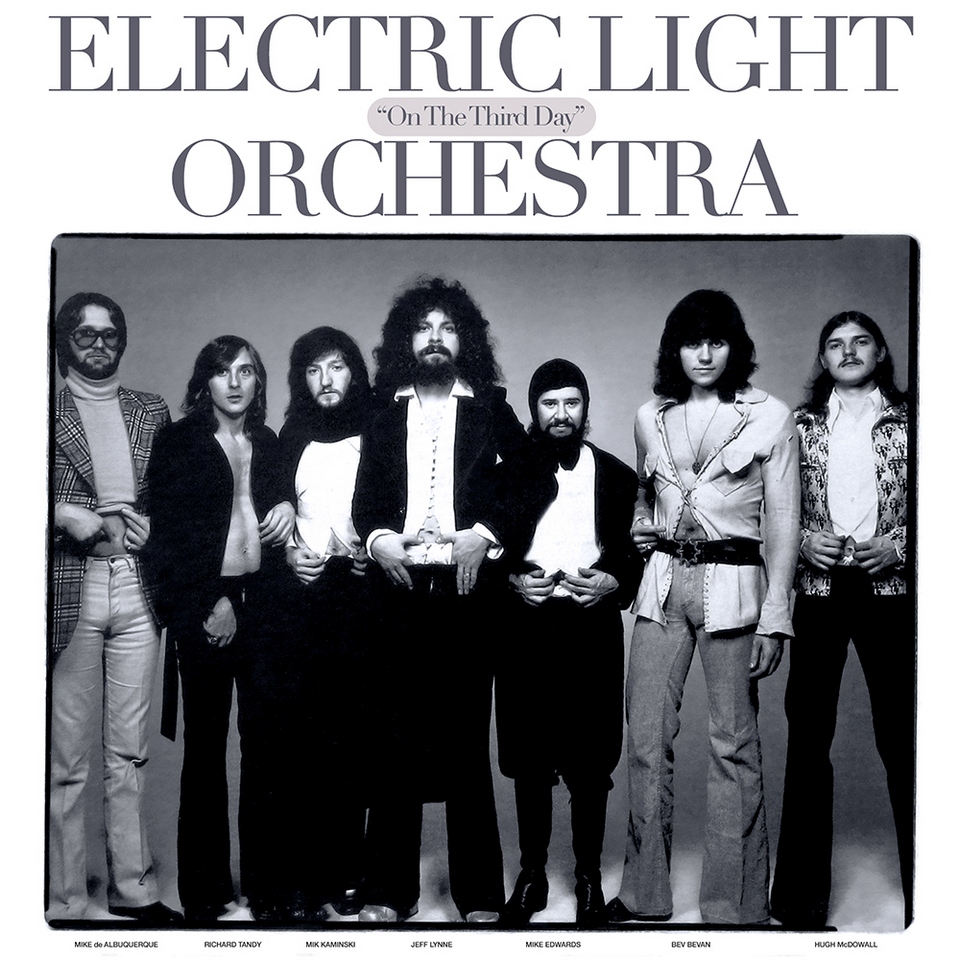 Avedon was always interested in how portraiture captures the personality and soul of its subject. As his reputation as a photographer became widely known, he photographed many noted people in his studio with a large-format 8×10 view camera. His subjects include Buster Keaton, Marian Anderson, Marilyn Monroe, Ezra Pound, Isak Dinesen, Dwight D. Eisenhower, Andy Warhol, and the Chicago Seven. His portraits are distinguished by their minimalist style, where the person is looking squarely at the camera, posed in front of a sheer white background. By eliminating the use of soft lights and props, Avedon was able to focus on the inner worlds of his subjects evoking emotions and reactions. He would at times evoke reactions from his portrait subjects by guiding them into uncomfortable areas of discussion or asking them psychologically probing questions. Through these means he would produce images revealing aspects of his subject's character and personality that were not typically captured by others.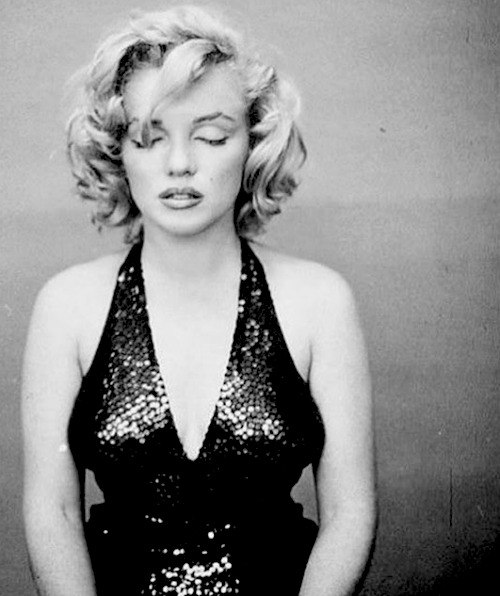 In 1982 Avedon produced a playfully inventive series of advertisements for fashion label Christian Dior, based on the idea of film stills. Featuring director Andre Gregory, photographer Vincent Vallarino and model/actress Kelly Le Brock, the color photographs purported to show the wild antics of a fictional "Dior family" living ménage à trois while wearing elegant fashions.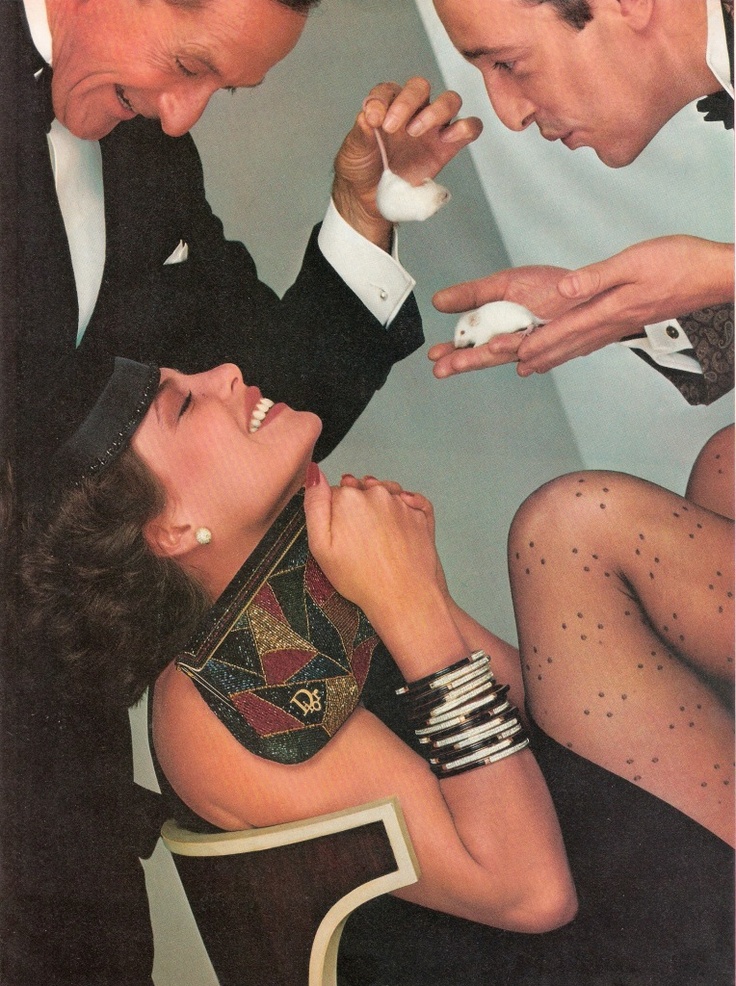 Avedon became the first staff photographer for The New Yorker in 1992, where his post-apocalyptic, wild fashion fable "In Memory of the Late Mr. and Mrs. Comfort," featuring model Nadja Auermann and a skeleton, was published in 1995. Other pictures for the magazine, ranging from the first publication, in 1994, of previously unpublished photos of Marilyn Monroe to a resonant rendering of Christopher Reeve in his wheelchair and nude photographs of Charlize Theron in 2004, were topics of wide discussion. Some of his less controversial New Yorker portraits include those of Saul Bellow, Hillary Rodham Clinton, Toni Morrison, Derek Walcott, John Kerry, and Stephen Sondheim. In his later years, he continued to contribute to Egoïste, where his photographs appeared from 1984 through 2000. In 1999, Avedon shot the cover photos for Japanese-American singer Hikaru Utada's Addicted to You.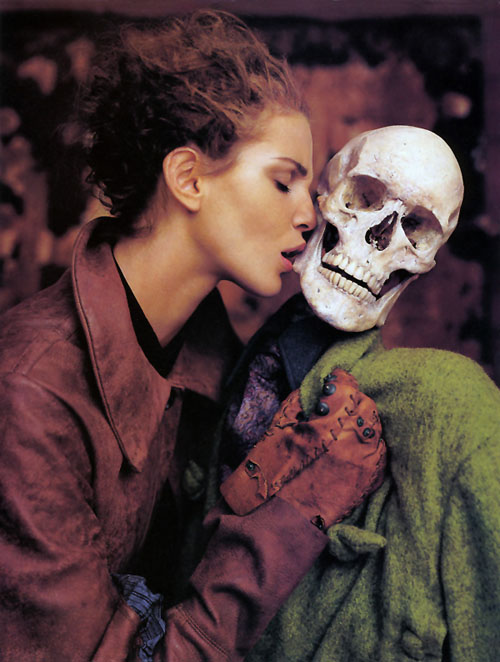 One of the things Avedon is distinguished by as a photographer is his large prints, sometimes measuring over three feet in height. His large-format portrait work of drifters, miners, cowboys and others from the western United States became a best-selling book and traveling exhibit entitled In the American West, and is regarded as an important hallmark in 20th century portrait photography, and by some as Avedon's magnum opus.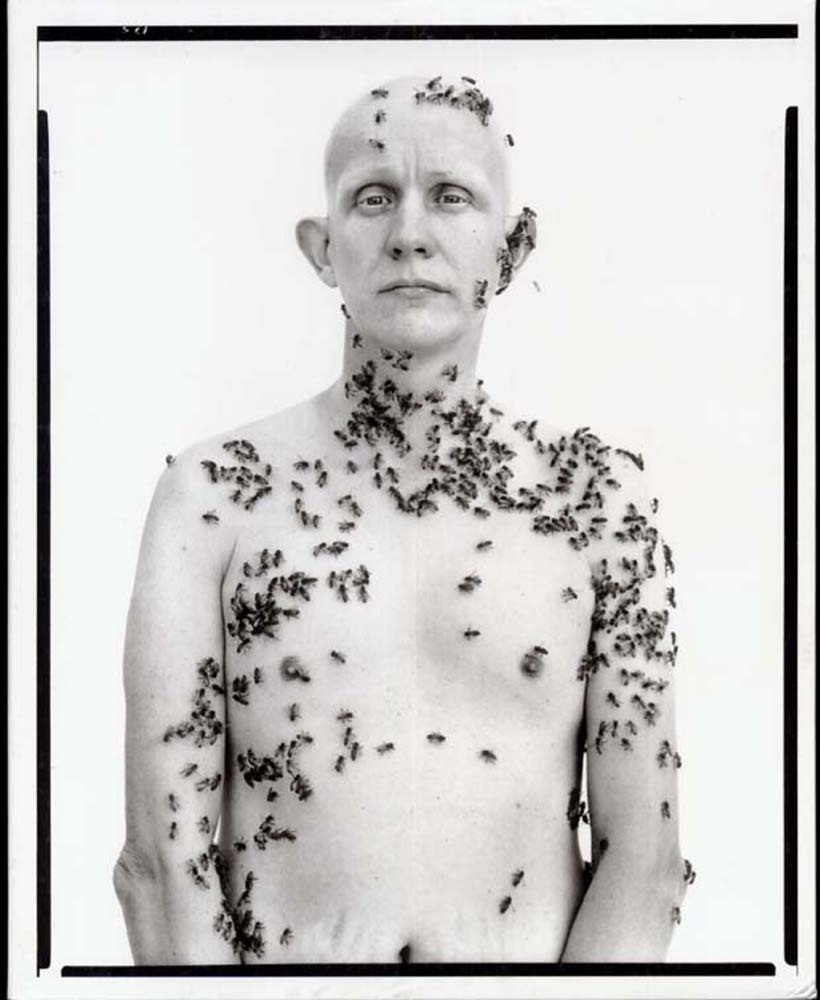 Serious heart inflammations hindered Avedon's health in 1974. The troubling time inspired him to create a compelling collection from a new perspective. In 1979, he was commissioned by Mitchell A. Wilder (1913–1979), the director of the Amon Carter Museum in Fort Worth, Texas, to complete the "Western Project." Wilder envisioned the project to portray Avedon's take on the American West. It became a turning point in Avedon's career when he focused on everyday working class subjects such as miners soiled in their work clothes, housewives, farmers and drifters on larger-than-life prints, instead of the more traditional options of focusing upon noted public figures or the openness and grandeur of the West. The project lasted five years concluding with an exhibition and a catalogue. It allowed Avedon and his crew to photograph 762 people and expose approximately 17,000 sheets of 8×10 Kodak Tri-X Pan film.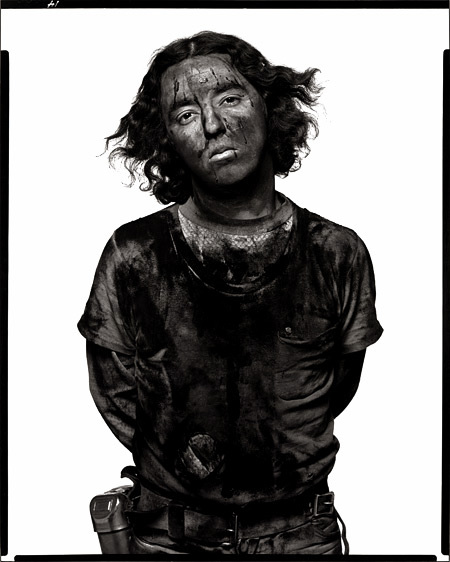 The collection identified a story within his subjects of their innermost self, a connection Avedon admits would not have happened if his new sense of mortality through severe heart conditions and aging hadn't occurred. Avedon visited and traveled through state fair rodeos, carnivals, coal mines, oil fields, slaughter houses and prisons to find subjects. In 1994, Avedon revisited his subjects who would later speak about In the American West aftermath and its direct effects. Billy Mudd, a trucker, went long periods of time on his own away from his family. He was a depressed, disconnected and lonely man before Avedon offered him the chance to be photographed. When he saw his portrait for the first time, Mudd saw that Avedon was able to reveal something about Mudd that allowed him to recognize the need for change in his life. The portrait transformed Mudd, and led him to quit his job and return to his family.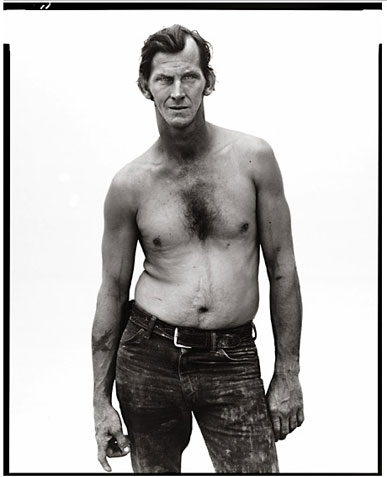 Helen Whitney's 1996 American Masters documentary episode, Avedon: Darkness and Light, depicts an aging Avedon identifying In the American West as his best body of work. The project was embedded with Avedon's goal to discover new dimensions within himself, from a Jewish photographer from the East who celebrated the lives of noted public figures, to an aging man at one of the last chapters of his life, to discovering the inner-worlds, and untold stories of his Western rural subjects.

During the production period Avedon encountered problems with size availability for quality printing paper. While he experimented with platinum printing he eventually settled on Portriga Rapid, a double-weight, fiber-based gelatin silver paper manufactured by Agfa-Gevaert. Each print required meticulous work, with an average of thirty to forty manipulations. Two exhibition sets of In the American West were printed as artist proofs, one set to remain at the Carter after the exhibition there, and the other, property of the artist, to travel to the subsequent six venues. Overall, the printing took nine months, consuming about 68,000 square feet of paper.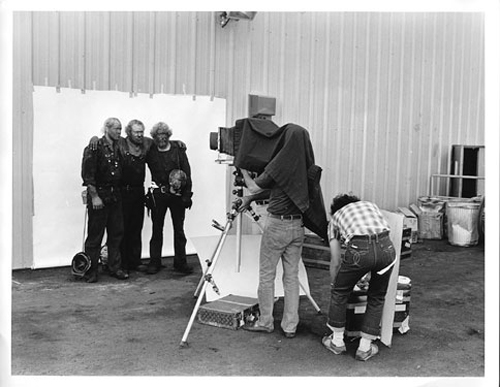 In September, 2004, Avedon suffered a stroke in San Antonio, Texas, while working on a new project titled Democracy to focus on the run-up to the 2004 U.S. presidential election. He never was to recover, and on October 1, he quietly passed away at Methodist Hospital in San Antonio. There is no municipal record of a funeral, and the site of his burial, if there was one, has never been made public.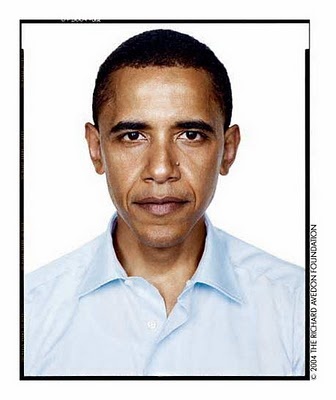 ---
Text edited from:
https://en.wikipedia.org/wiki/Richard_Avedon
---
Richard Avedon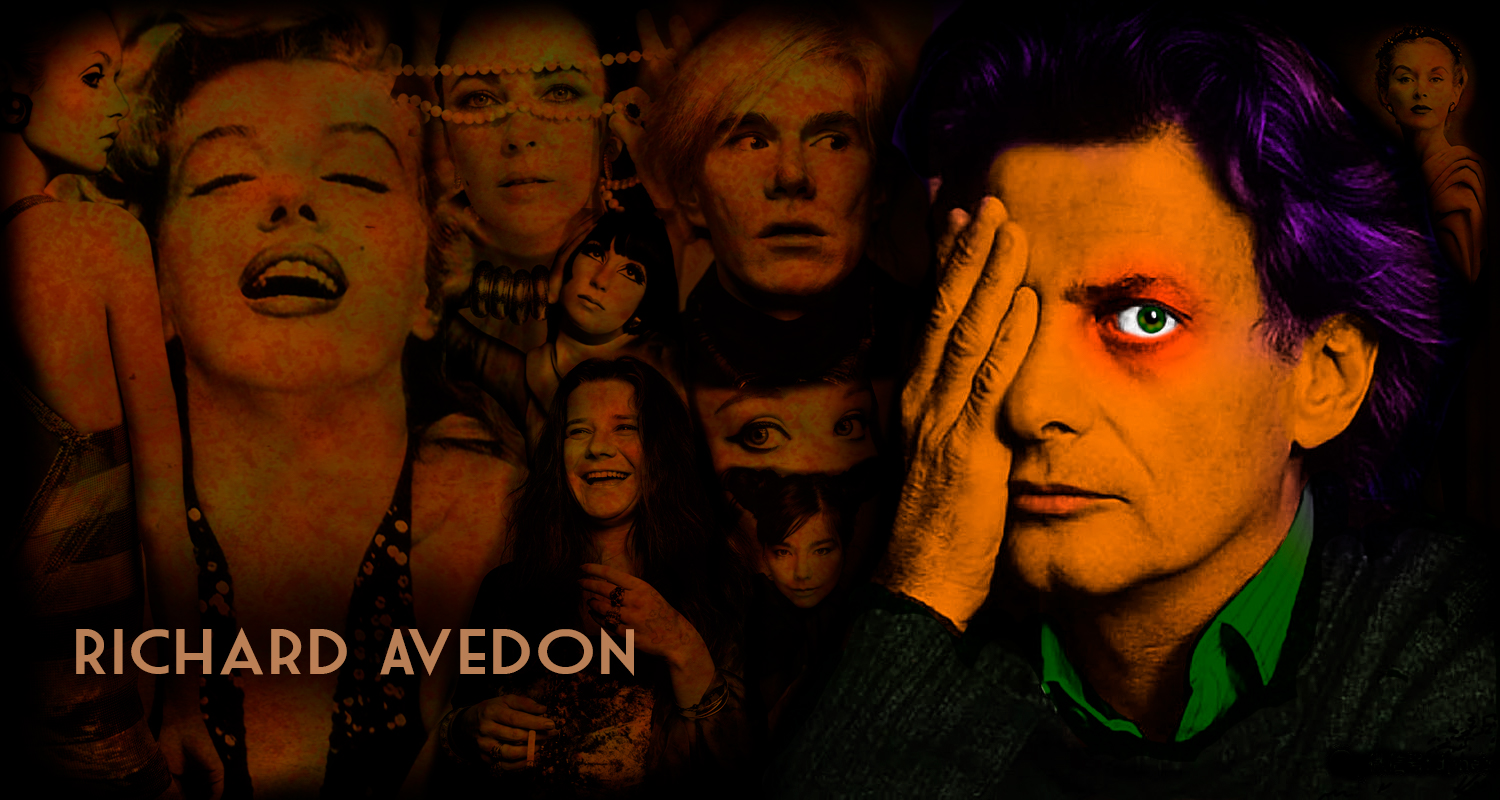 Digital portrait
by Terri Maxfield Lipp, May 2015
(click image for full resolution)
---
TML Arts aims for accuracy in content and functionality in posts.
Click the button below to let us know about typos, incorrect information, broken links, erroneous attribution,
or additional relative information.
Click here to alert us to corrections
---
Special thanks to: Daily Artfixx, On This Day, Wikipedia, Find-A-Grave, A&E Bio, The Smithsonian American Art Museum Renwick Gallery, Famous Birthdays, Encyclopedia Brittanica, and all the art history buffs that keep the internet full of wonderful information and images. 
---