Today's Artist Birthday: Rembrandt van Rijn
Rembrandt van Rijn (15 July 1606 – 4 October 1669) was a 17th century painter and etcher whose work came to dominate what has since been named the Dutch Golden Age. One of the most revered artists of all time, Rembrandt's greatest creative triumphs are seen in his portraits of his contemporaries, illustrations of biblical scenes and self-portraits as well as his innovative etchings and use of shadow and light.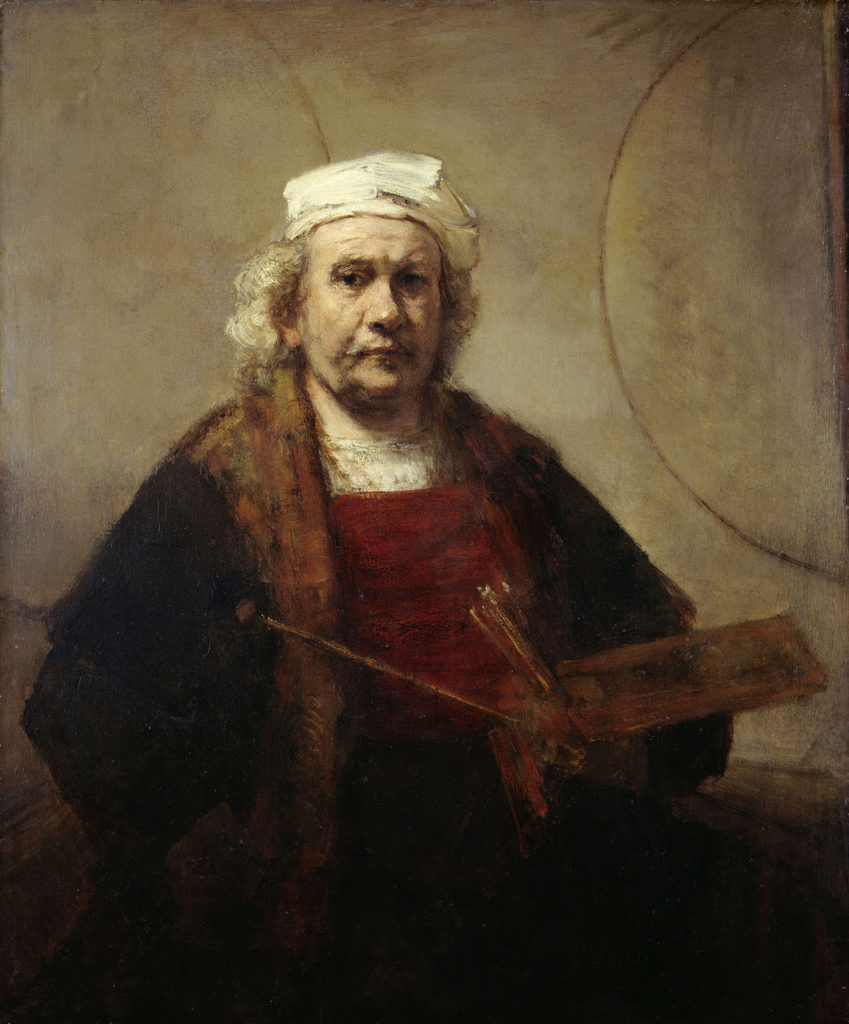 Born in Leiden, Netherlands in 1606, Rembrandt Harmenszoon van Rijn attended elementary school from 1612 to 1616 and then attended the Latin School in Leiden, where he partook in biblical studies and lessons on the classics. It is unclear whether Rembrandt completed his studies at the Latin School, but one account claims that he was removed from school early and sent to be trained as a painter at his own request.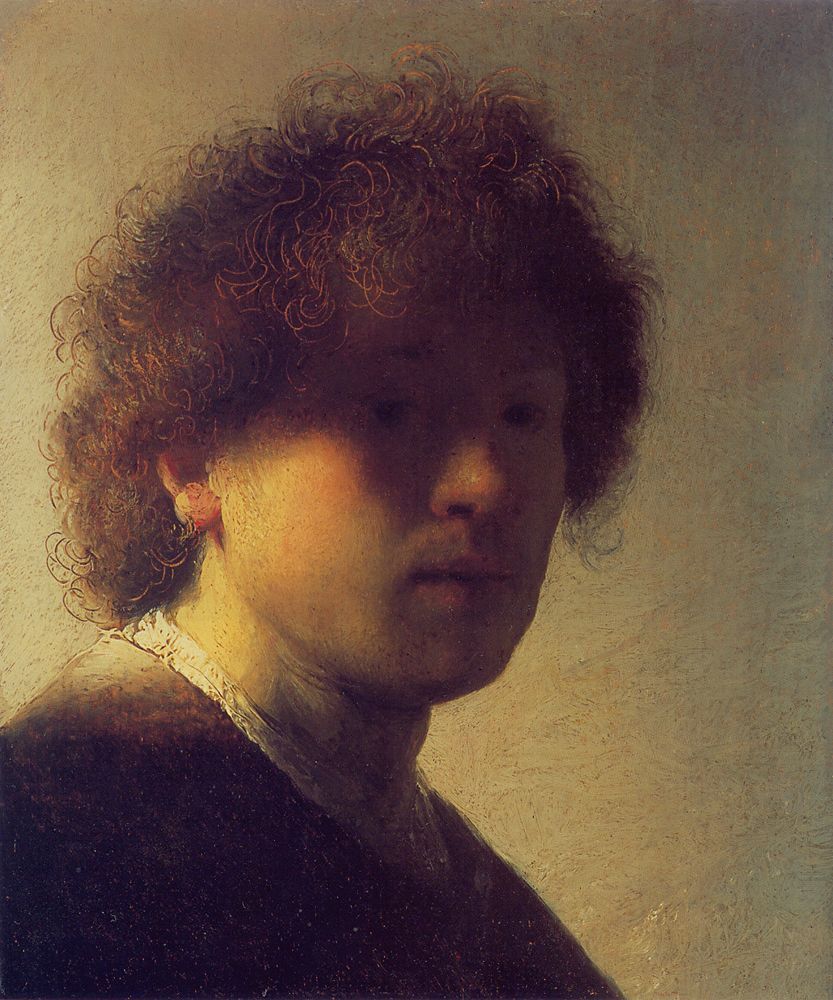 From 1620 to either 1624 or 1625, Rembrandt trained as an artist under two masters. His first was painter Jacob van Swanenburgh (1571–1638), with whom he studied for about three years. Under van Swanenburgh, Rembrandt would have learned basic artistic skills. Van Swanenburgh specialized in scenes of hell and the underworld, and his ability to paint fire and the way its light reflects on surrounding objects was likely an influence on Rembrandt's later work. Rembrandt's second teacher was Amsterdam's Pieter Lastman (1583–1633), who was a well-known history painter and likely helped Rembrandt master the genre, which included placing figures from biblical, historical and allegorical scenes in complex settings.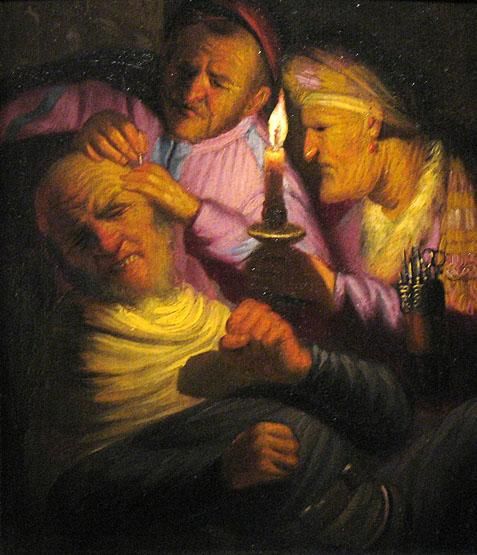 In 1625, Rembrandt settled back in Leiden, now a master in his own right, and over the next six years he laid the foundations for his life's work. It was during this time that Lastman's influence was most noticeable, as in several instances Rembrandt deconstructed his former master's compositions and reassembled them into his own, a practice carried on by Rembrandt's own pupils later on. Rembrandt's paintings created at this time were generally small but rich in detail; religious and allegorical themes were prominent. Rembrandt also worked on his first etchings (1626) in Leiden, and his eventual international fame would rely on the widespread dissemination of these works. Diverging from his contemporaries, Rembrandt endowed his etchings with a painterly quality achieved through suggestive handling of light and dark.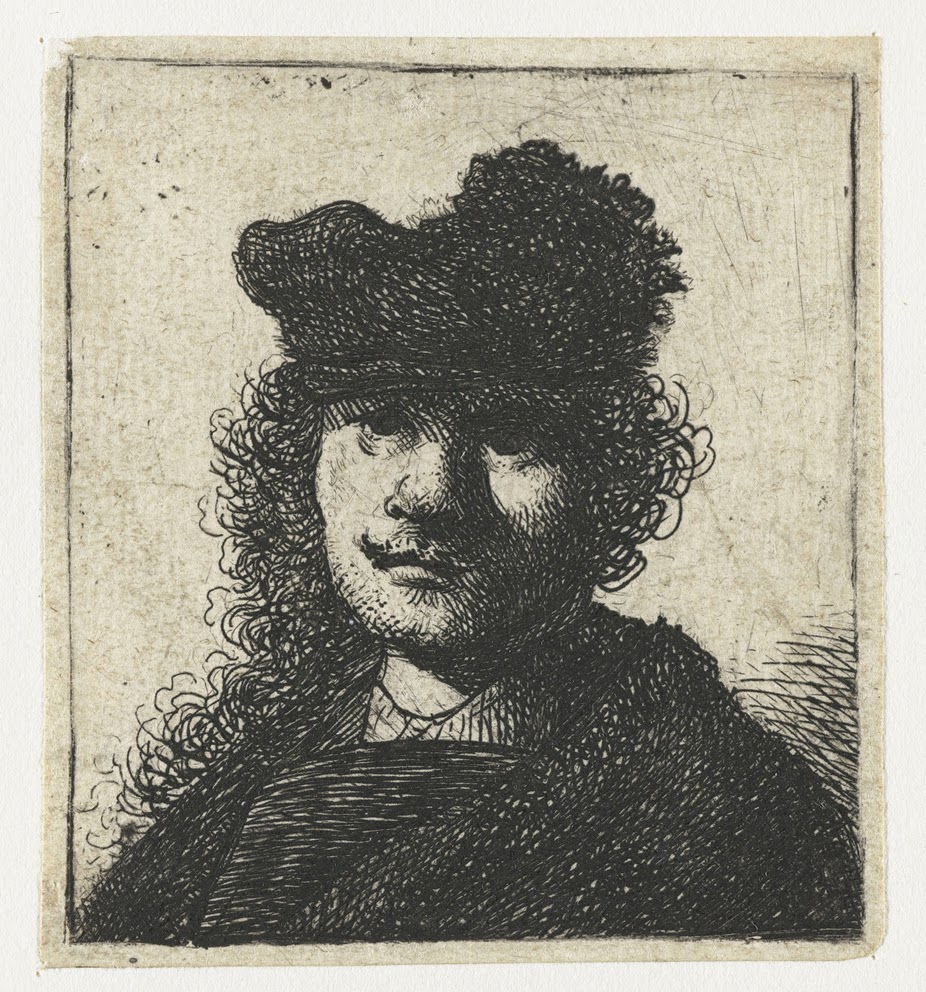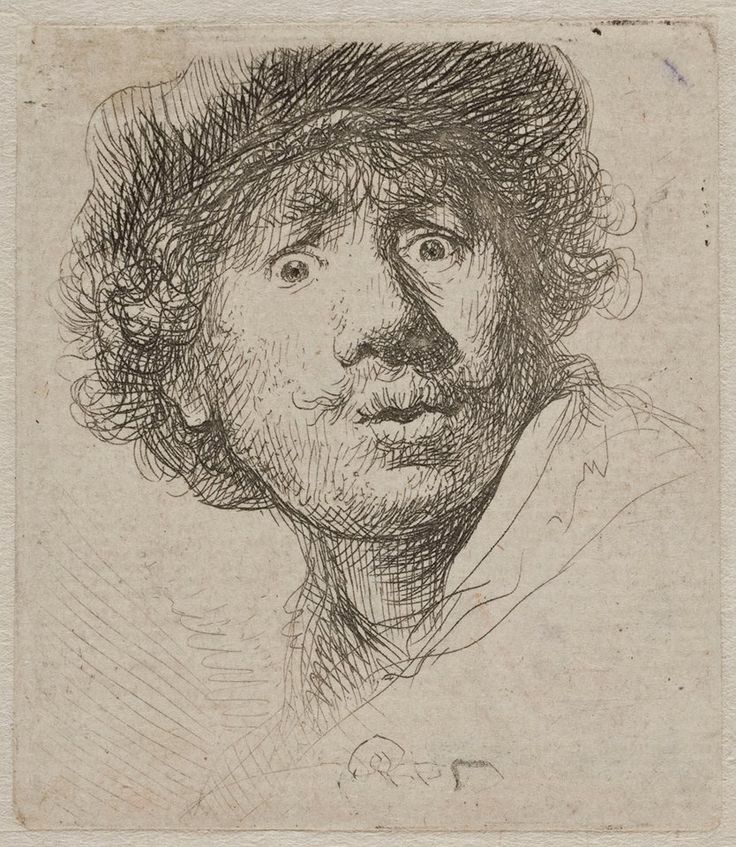 Rembrandt's style soon took an innovative turn involving his use of light. His new style left large areas of his paintings obscured in shadow; through his interpretation, illumination grew rapidly weaker as it extended into the painting, creating spots of brightness and pockets of deep darkness. In this vein, in 1629 Rembrandt completed Judas Repentant and Returning the Pieces of Silver, among others, works that further evidence his interest in the handling of light. Another example is his Peter and Paul Disputing (1628), in which the painting's lighted elements are clustered together and surrounded by clusters of darker tones, drawing the viewer's eye to a general focal point before moving in to observe the details within.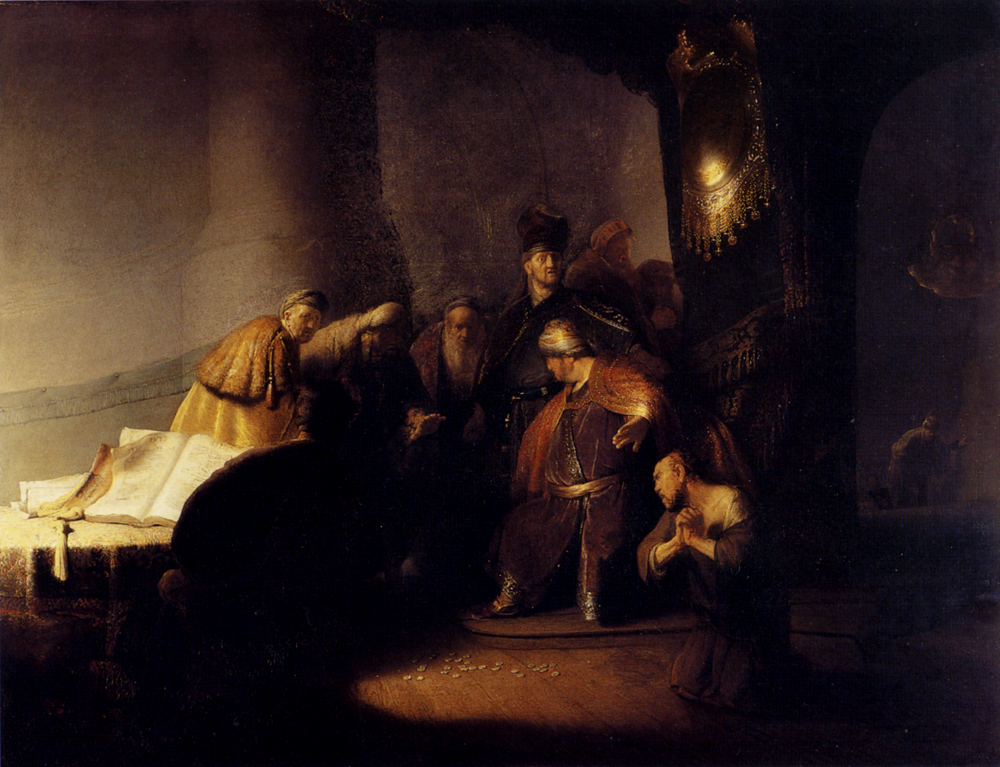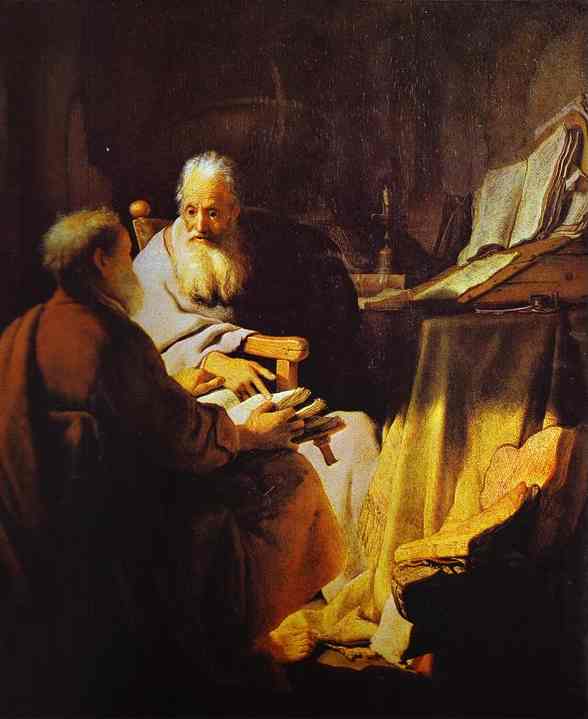 Starting in 1628, Rembrandt took on students, and over the years his fame attracted many young artists seeking to learn at his side. Only an estimate of the number of his pupils can be made, since official registers of trainees have been lost, but it is believed that over the course of his career he had fifty or so students.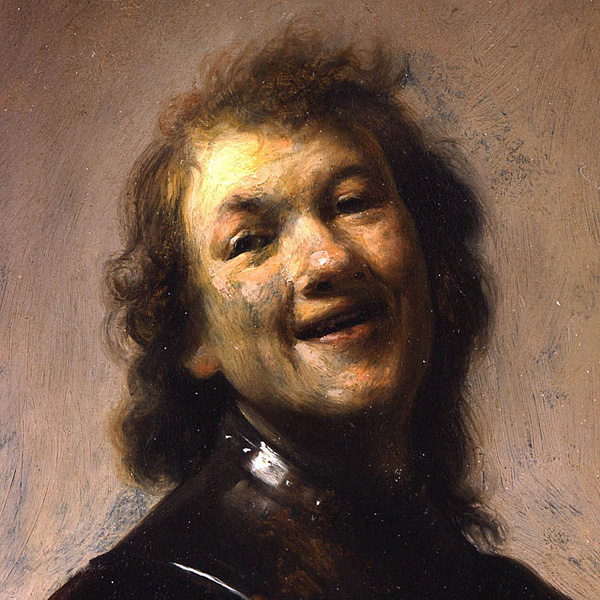 Rembrandt began to do business in 1631 with Hendrick Uylenburgh, an Amsterdam entrepreneur who had a workshop that created portraits and restored paintings, among other activities. Rembrandt either commuted from Leiden to Amsterdam, or moved to Amsterdam at this stage. While there, he also painted numerous commissioned portraits with the help of various assistants in Uylenburgh's shop. Rembrandt produced much more energetic works than those created by the portrait artists so prevalent in Amsterdam at the time, and he received numerous commissions despite his questionable ability to capture the likeness of his subject. To this point, Constantijn Huygens, a Dutch diplomat and poet, in a series of epigraphs had mocked a portrait Rembrandt had done of his friend Jacob III of Gheyn for its lack of verisimilitude, and Rembrandt's self-portraitures contained noticeable physiognomic differences from one image to the next. Though friends for some time, Huygens became exasperated with Rembrandt's unreliability regarding deadlines, and seemingly only hurriedly completing works when he needed money.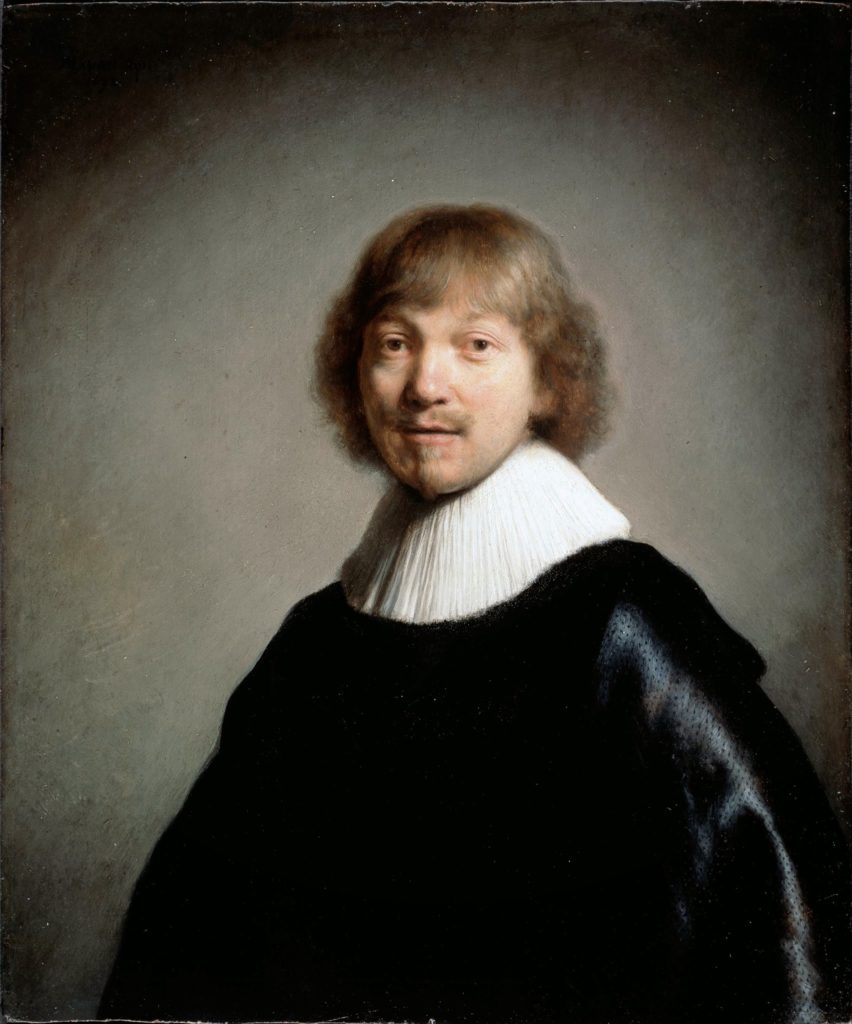 Huygens was not the only one that had tired of Rembrandt's lack of discipline and dedication to his patrons. By 1639, Rembrandt had fallen out of favor with the courts and was no longer given any royal commissions. Undeterred, throughout the 1630's (on on) the artist would pander to the middle-class and the current fad of having portraits created as heirlooms to hand down to future generations. He kept props in his studio for sitters to dress up in Oriental garb, military uniforms, feathers, headdresses, and the like.  He became a wealthy man over the next decade as he was innately skilled with a Warhol-like talent of self promotion and marketing.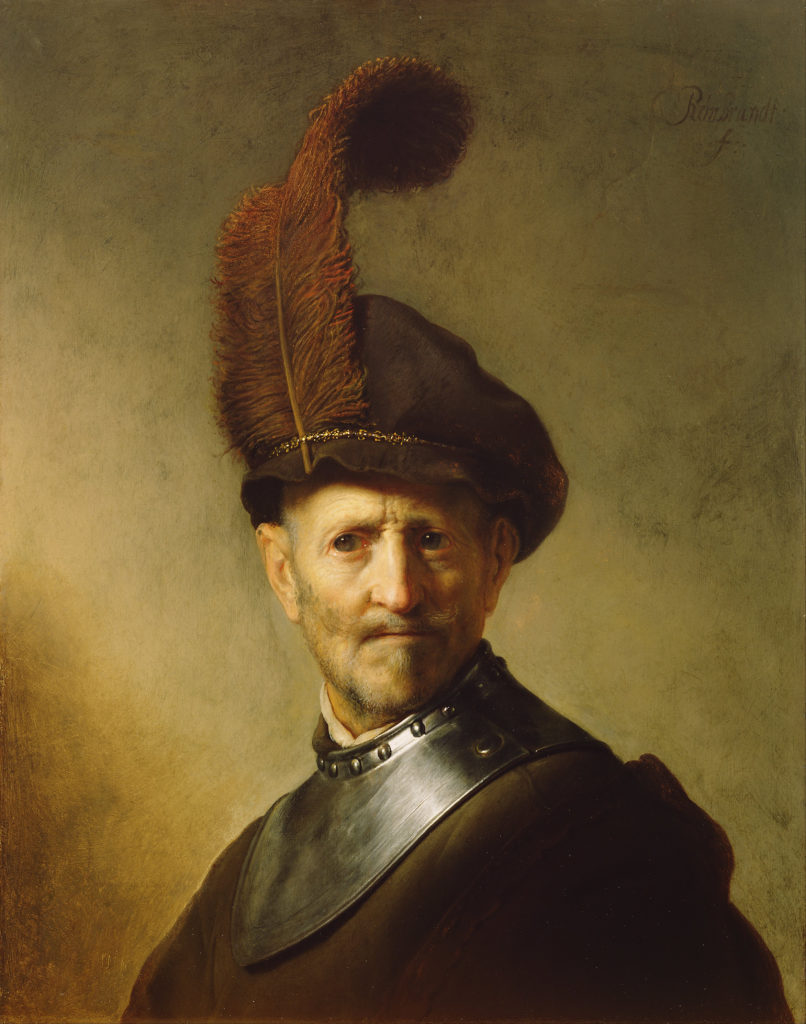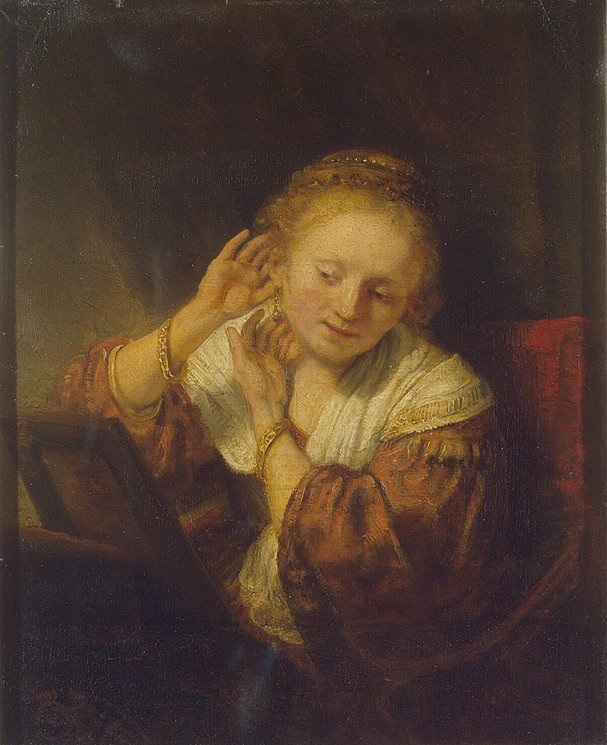 1634, married Saskia van Uylenburgh in the local church of St. Annaparochie without the presence of Rembrandt's relatives. In the same year, Rembrandt became a burgess of Amsterdam and a member of the local guild of painters. In 1635 Rembrandt and Saskia moved into their own house, renting in fashionable Nieuwe Doelenstraat. It was during this time that he began to paint dramatic, large-scale biblical and mythological scenes using his high-contrast method of light and dark, such as The Blinding of Samson (1636) and Danaë (1636). (Despite his predilection for biblical imagery, it appears unlikely that Rembrandt belonged to any religious community.)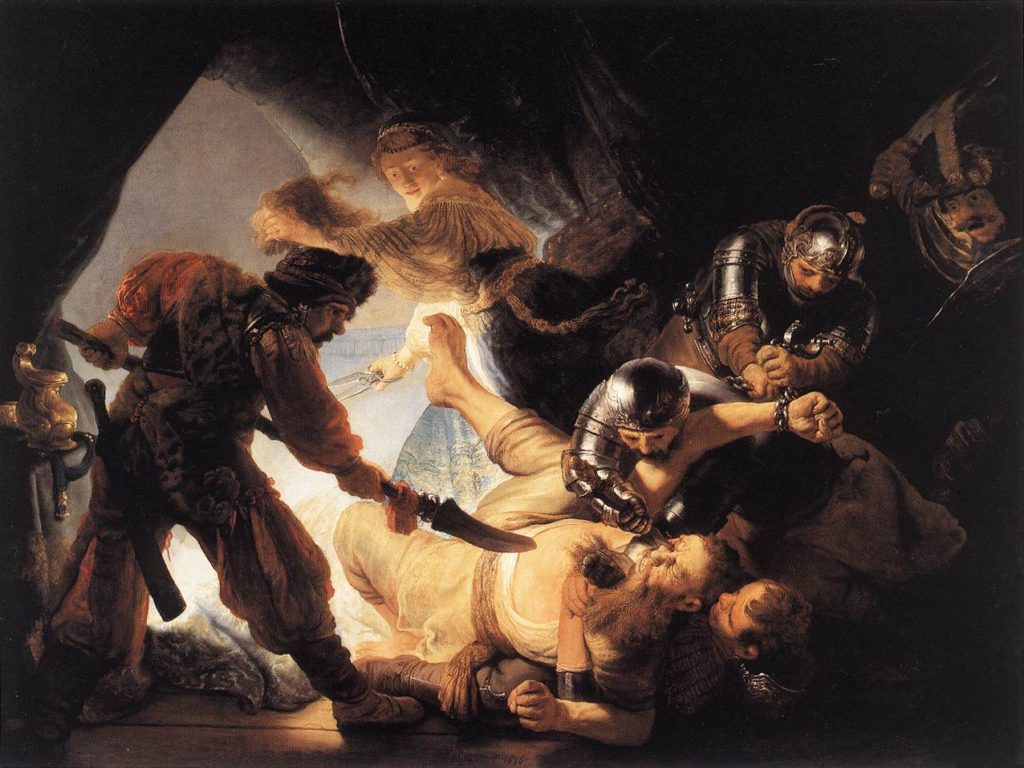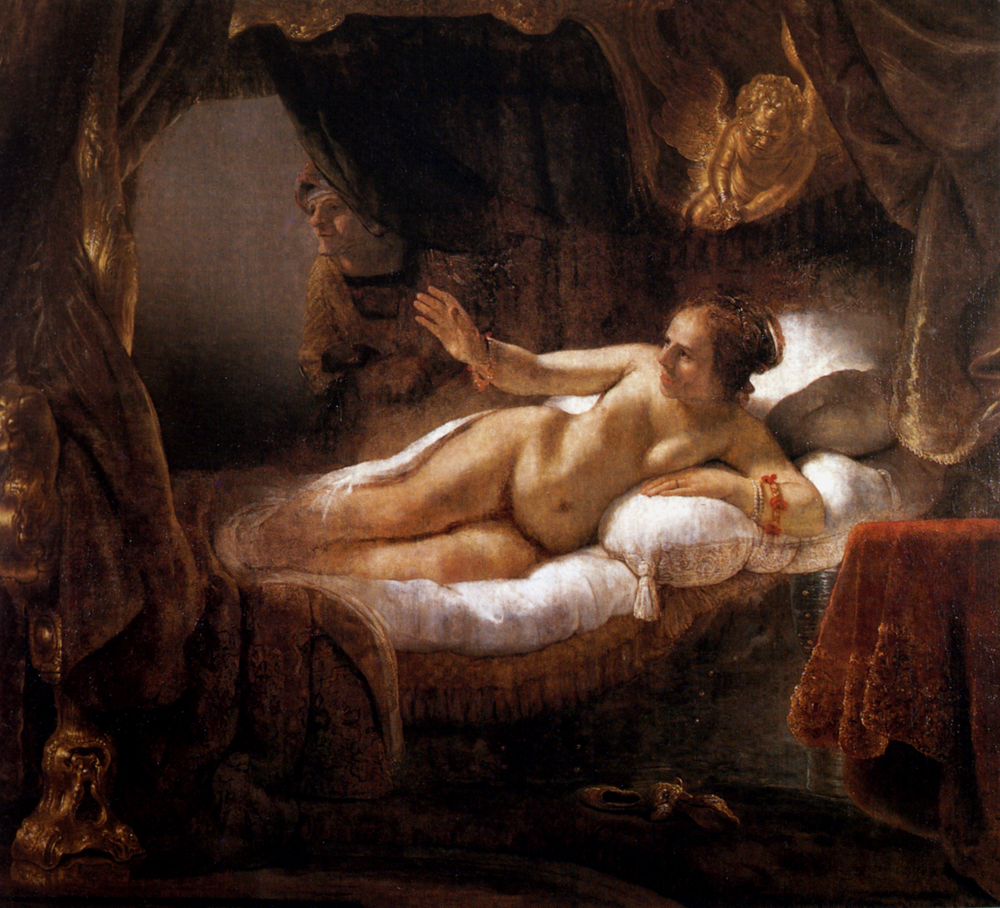 In 1639 the couple moved to a prominent newly built house (now the Rembrandt House Museum) in the upscale 'Breestraat' (eng.: 'Broadway'), in what was becoming the Jewish quarter; then a young upcoming neighborhood. The mortgage to finance the 13,000 guilder purchase would be a primary cause for later financial difficulties. Rembrandt should easily have been able to pay the house off with his large income, but it appears his spending always kept pace with his income, and he may have made some unsuccessful investments. It was there that Rembrandt frequently sought his Jewish neighbors to model for his Old Testament scenes.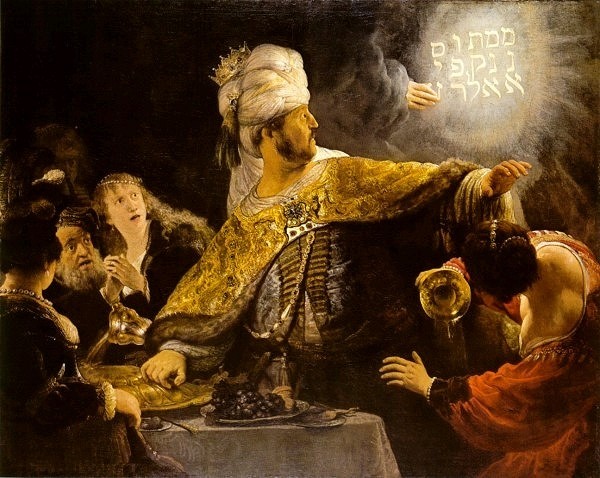 Although they were by that time affluent, the couple suffered several personal setbacks; their son Rumbartus died two months after his birth in 1635 and their daughter Cornelia died at just three weeks of age in 1638. In 1640, they had a second daughter, also named Cornelia, who died after living barely over a month. Only their fourth child, Titus, who was born in 1641, survived into adulthood. Saskia died in 1642 soon after Titus's birth, probably from tuberculosis. Rembrandt's drawings of her on her sick and death bed are among his most moving works.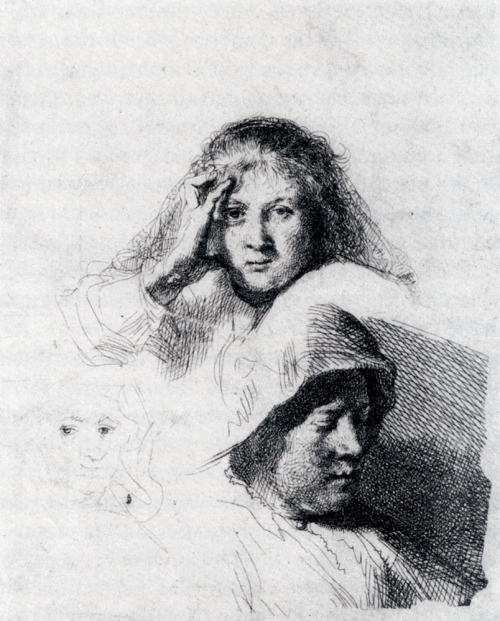 Rembrandt painted the large painting The Militia Company of Captain Frans Banning Cocq between 1640 and 1642. This picture was called De Nachtwacht by the Dutch and The Night Watch by Sir Joshua Reynolds because by the 18th century the picture was so dimmed and defaced that it was almost indistinguishable, and it looked quite like a night scene. After it was cleaned, it was discovered to represent broad day—a party of musketeers stepping from a gloomy courtyard into the blinding sunlight.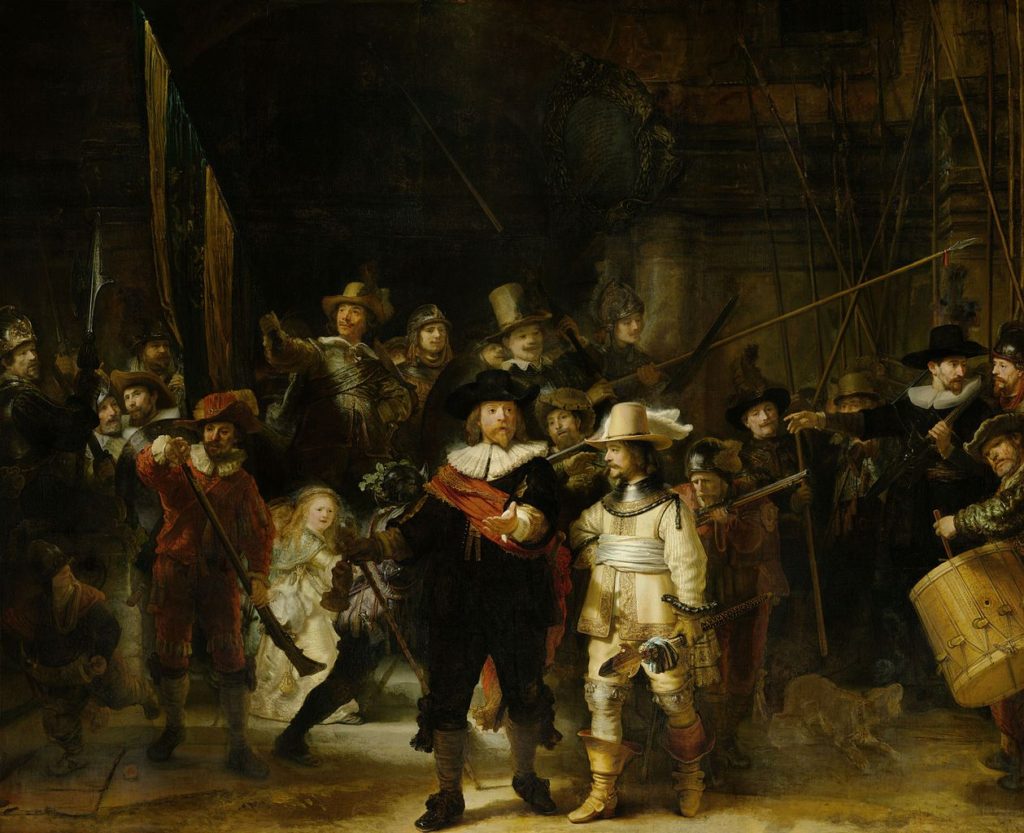 The piece had been commissioned for the new hall of the Kloveniersdoelen, the musketeer branch of the civic militia. Rembrandt departed from convention, which ordered that such genre pieces should be stately and formal, rather a line-up than an action scene. Instead he showed the militia readying themselves to embark on a mission (what kind of mission, an ordinary patrol or some special event, is a matter of debate).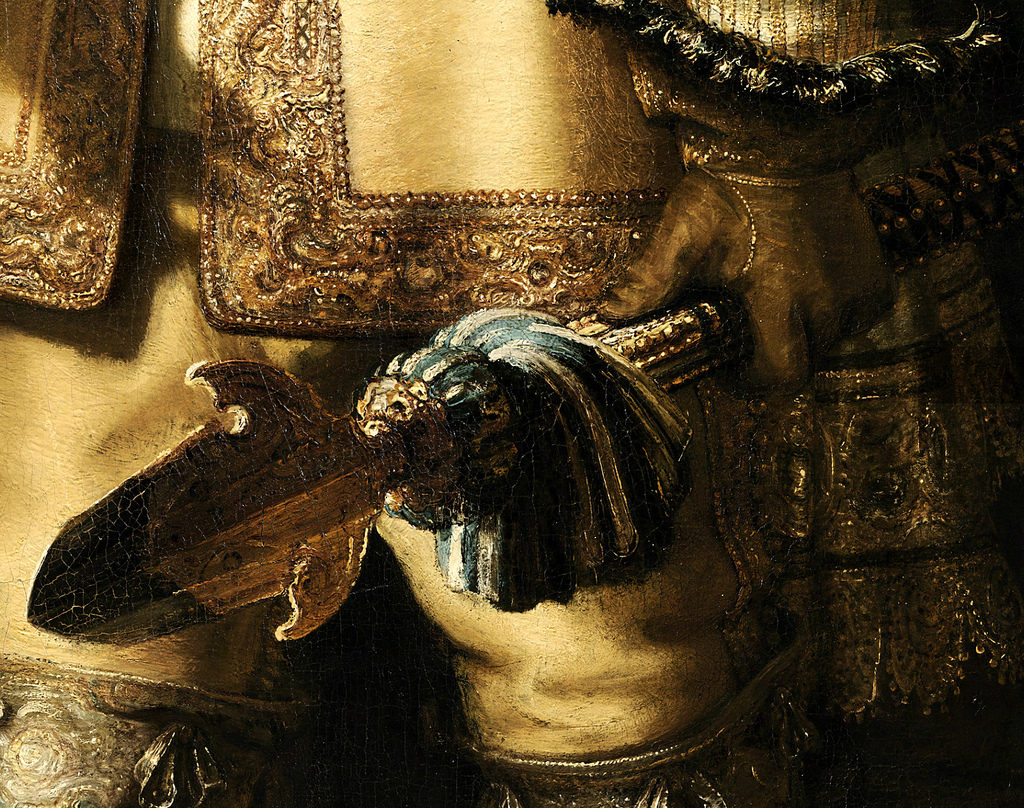 Contrary to what is often said, the work was hailed as a success from the beginning. Parts of the canvas were cut off (approximately 20% from the left hand side was removed) to make the painting fit its new position when it was moved to Amsterdam town hall in 1715; the Rijksmuseum has a smaller copy of what is thought to be the full original composition; the four figures in the front are at the centre of the canvas. The painting is now in the Rijksmuseum, Amsterdam.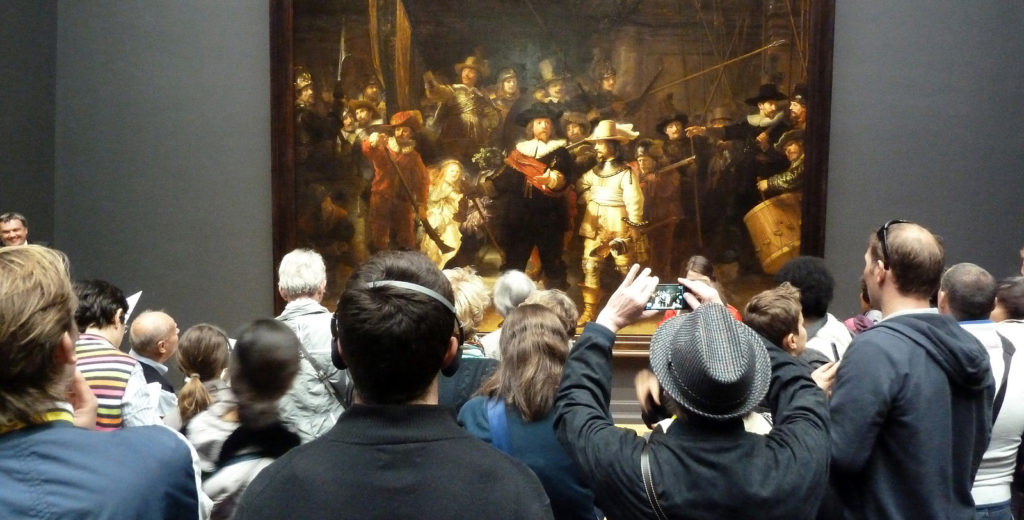 In the 10 years following the unveiling of The Night Watch, Rembrandt's overall artistic output diminished drastically and he produced no painted portraits; either he received no portrait commissions or he stopped accepting such commissions. Speculation about what happened after The Night Watch has contributed to the "Rembrandt Myth," according to which the artist became largely misunderstood and was ignored. Often blamed for Rembrandt's supposed downfall are the death of his wife and the supposed rejection of The Night Watch by those who commissioned it. But modern research has found no evidence that the painting was rejected or that Rembrandt experienced deep devastation upon his wife's death. There is also no evidence that he was ever "ignored," although he was often the target of his contemporary critics' barbs. It is more likely that the financial and emotional stresses in his life were weighing heavily upon him and he was unable to work as intensely as he had previously.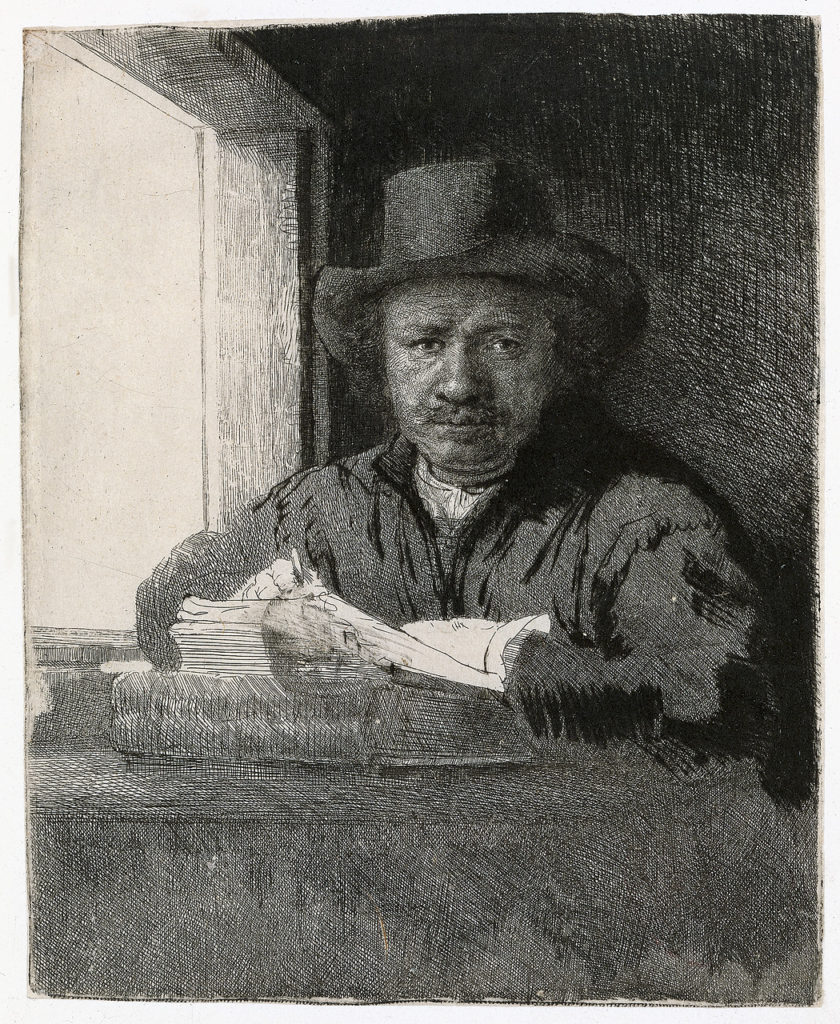 It has been put forth that Rembrandt's crisis may have been an artistic one, that he had seen his methods stretched to their practical limits. And the variations in his few paintings from 1642 to 1652—the period that marks the beginning of what is usually referred to as Rembrandt's "late style"—might be seen as a sign that he was searching for a new way forward.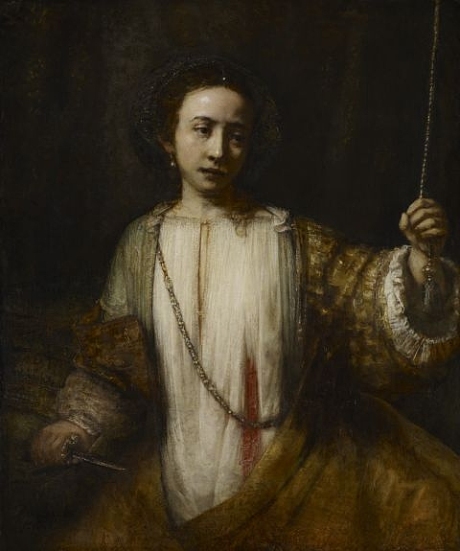 However, during his wife Saskia's illness, he had become involved with Geertje Dircx, who had been hired as Titus' caretaker and nurse. She would later charge Rembrandt with breach of promise (a euphemism for seduction under a breached promise to marry) and was awarded alimony of 200 guilders a year. Rembrandt worked to have her committed for twelve years (she received five) to an asylum or poorhouse at Gouda, as her "unhinged" behavior had caused many embarrassing public scenes (a fact that even her own family attested to, and for which they also wished her to be committed), as well as the fact that she had pawned jewelry that he had given her that had once belonged to Saskia. The ensuing legal battles with Geertje would take an even more serious toll on Rembrandt's already precarious financial stability.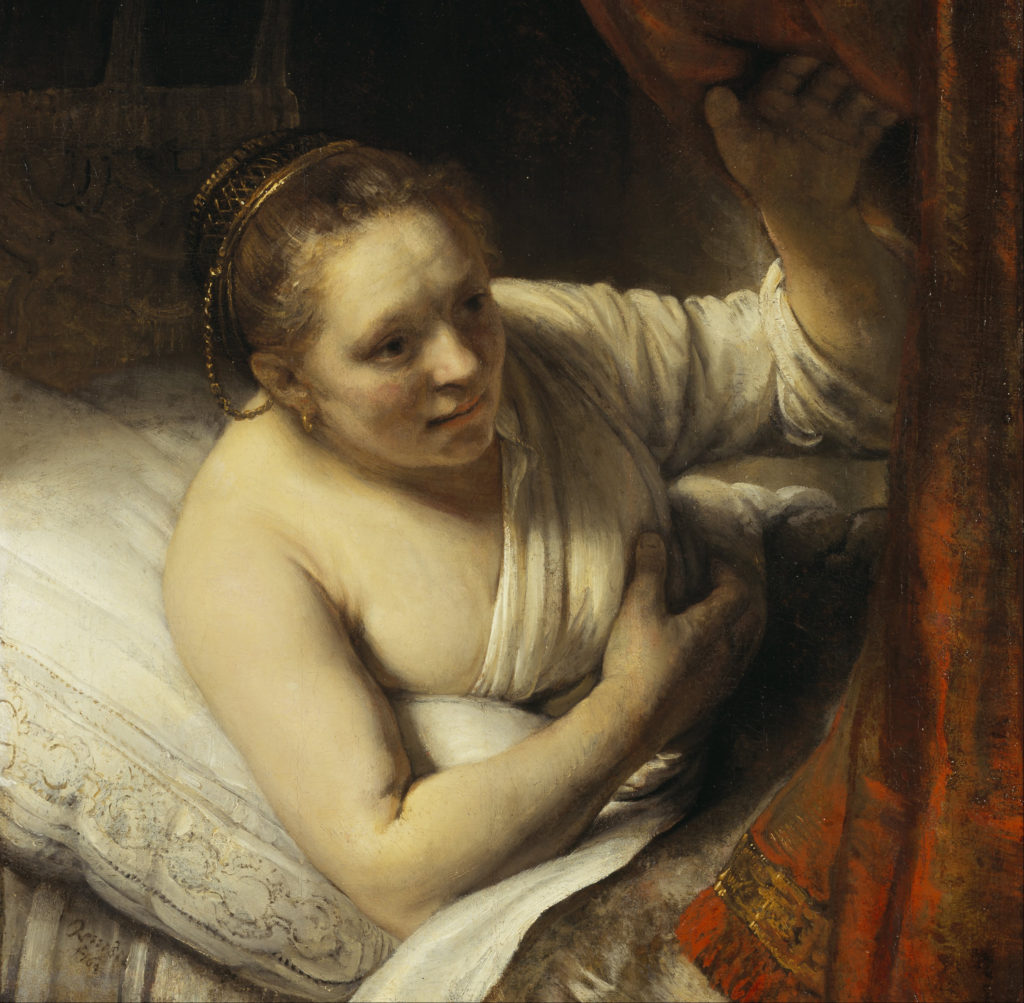 In the late 1640s Rembrandt began a relationship with the much younger Hendrickje Stoffels, who had initially been his maid. In 1654 they had a daughter, Cornelia, bringing Hendrickje a summons from the Reformed Church to answer the charge "that she had committed the acts of a whore with Rembrandt the painter". She admitted this and was banned from receiving communion. Rembrandt was not summoned to appear for the Church council because he was not a member of the Reformed Church. The two were considered legally wed under common law, but Rembrandt had not married Hendrickje. Had he remarried he would have lost access to a trust set up for Titus in Saskia's will.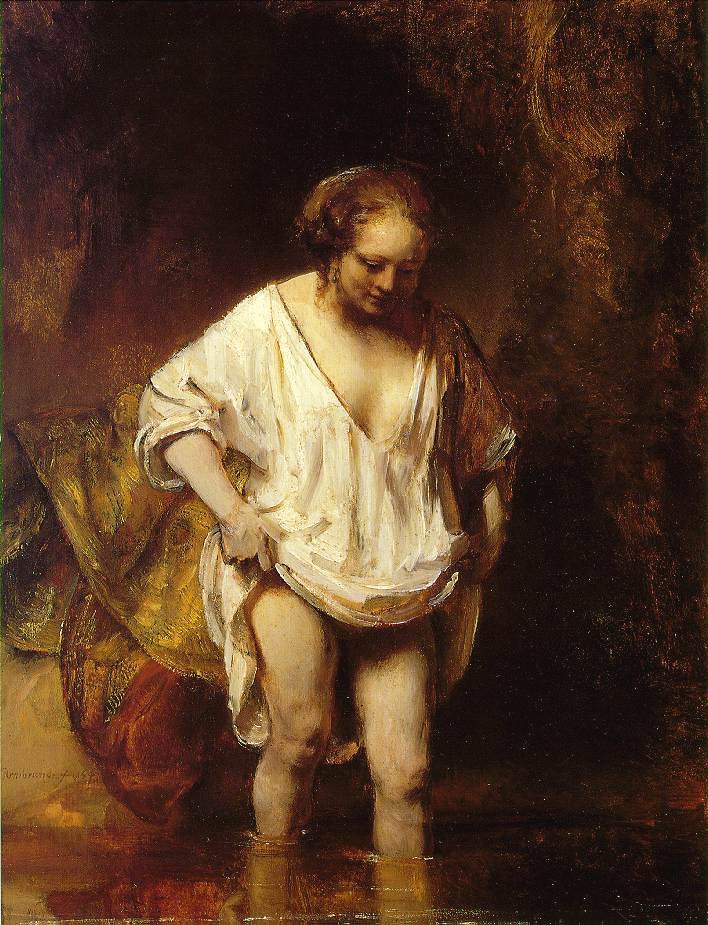 Rembrandt had lived beyond his means, buying art (including bidding up his own work), prints (often used in his paintings) and rarities, which probably caused a court arrangement to avoid his bankruptcy in 1656, by selling most of his paintings and large collection of antiquities. The sale list survives and gives us a good insight into Rembrandt's collections, which, apart from Old Master paintings and drawings, included busts of the Roman Emperors, suits of Japanese armor among many objects from Asia, and collections of natural history and minerals. But the prices realized in the sales in 1657 and 1658 were disappointing. Rembrandt was forced to sell his house and his printing-press and move to more modest accommodation on the Rozengracht in 1660.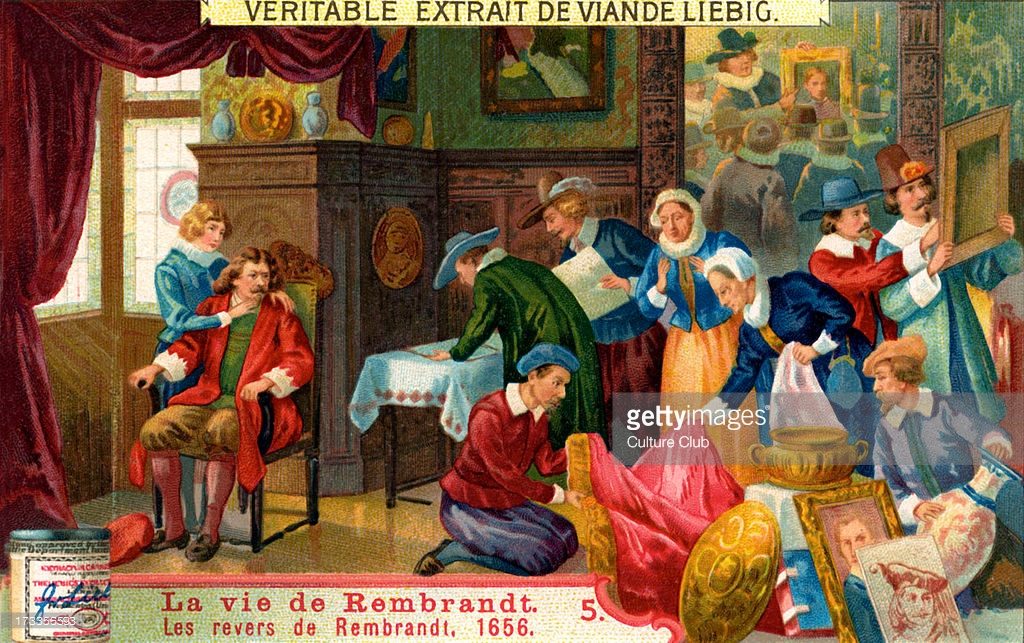 The authorities and his creditors were generally accommodating to him, except for the Amsterdam painters' guild, which introduced a new rule that no one in Rembrandt's circumstances could trade as a painter. To get around this, Hendrickje and Titus set up a business as art dealers in 1660, with Rembrandt as an employee.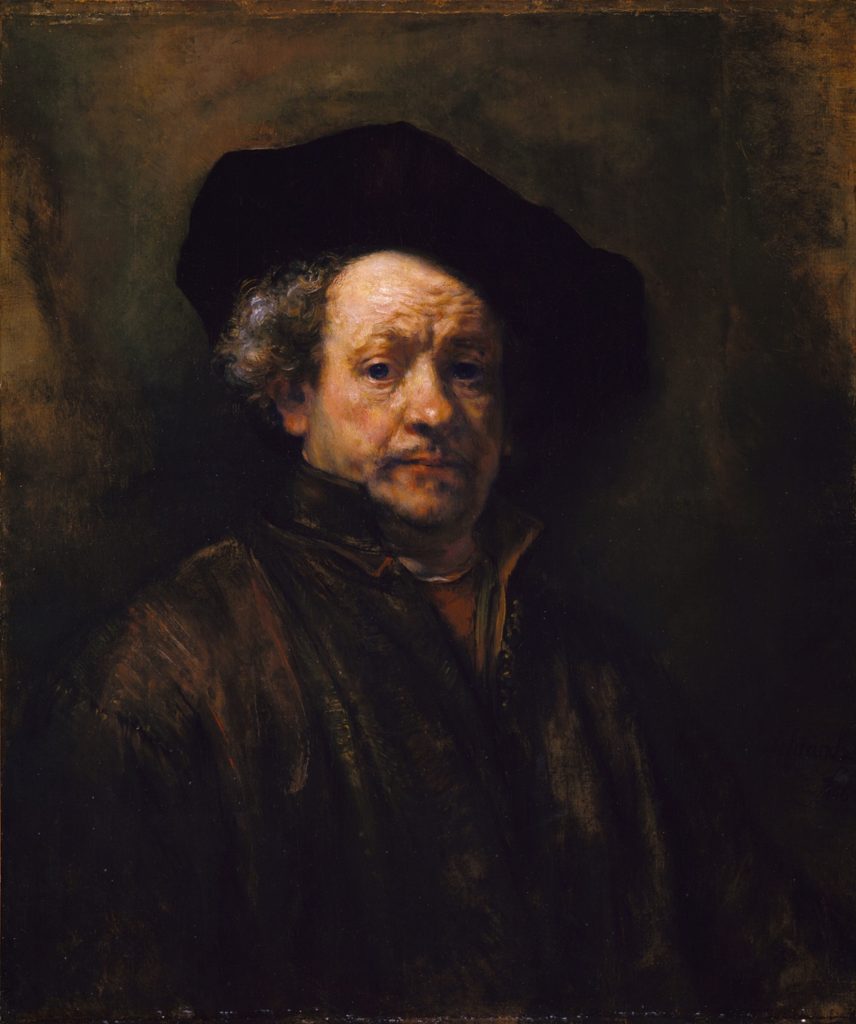 In 1661 Rembrandt (or rather the new business) was contracted to complete work for the newly built city hall, but only after Govert Flinck, the artist previously commissioned, died without beginning to paint. The resulting work, The Conspiracy of Claudius Civilis, was rejected and returned to the painter; the surviving fragment is only a fraction of the whole work. It was around this time that Rembrandt took on his last apprentice, Aert de Gelder.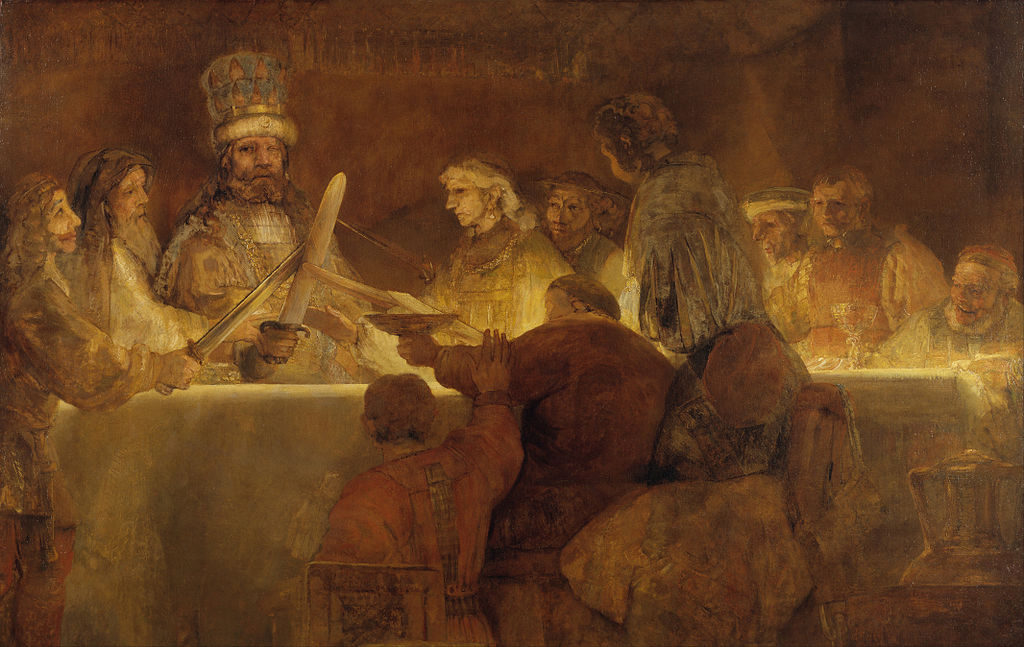 In 1662 he was still fulfilling major commissions for portraits and other works. When Cosimo III de' Medici, Grand Duke of Tuscany came to Amsterdam in 1667, he visited Rembrandt at his house.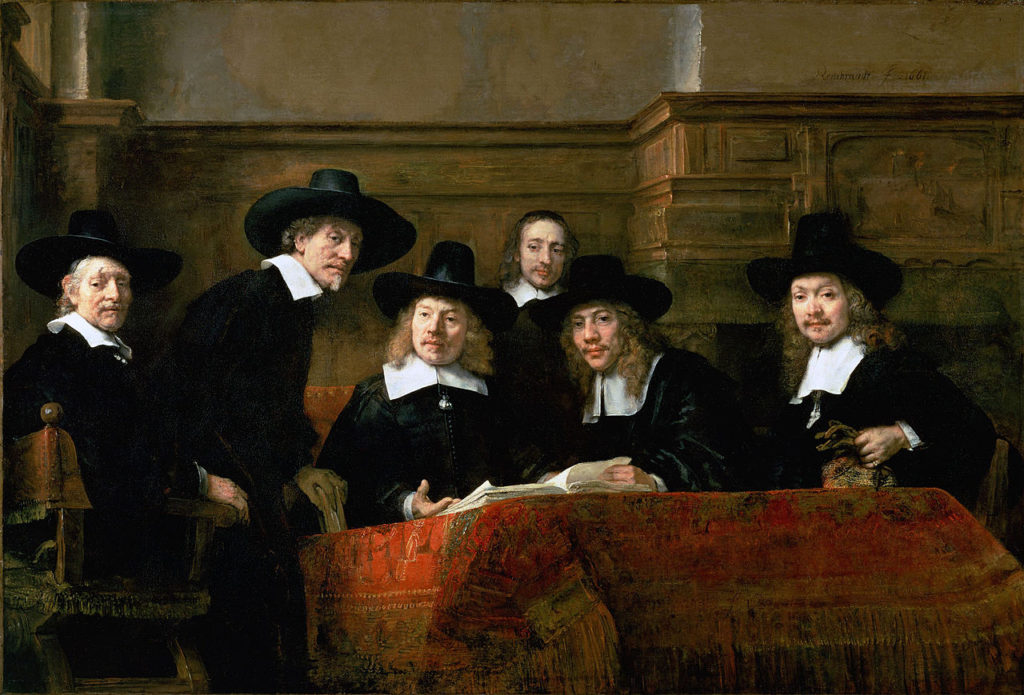 Rembrandt outlived both Hendrickje, who died in 1663, and Titus, who died in 1668, leaving a baby daughter. He died within a year of his son, on 4 October 1669 in Amsterdam, and was buried as a poor man in an unknown grave in the Westerkerk.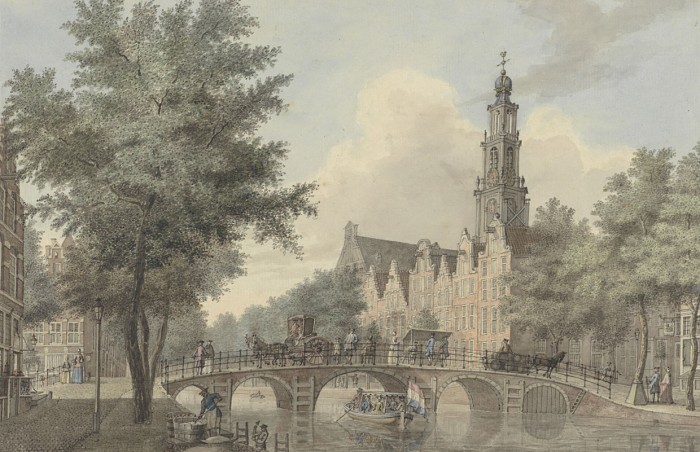 It was in a numbered 'kerkgraf' (grave owned by the church) somewhere under a marker in the church. After twenty years, his remains were taken away and destroyed, as was customary with the remains of poor people at that time. The church now displays a plaque in honor of his having been initially buried there.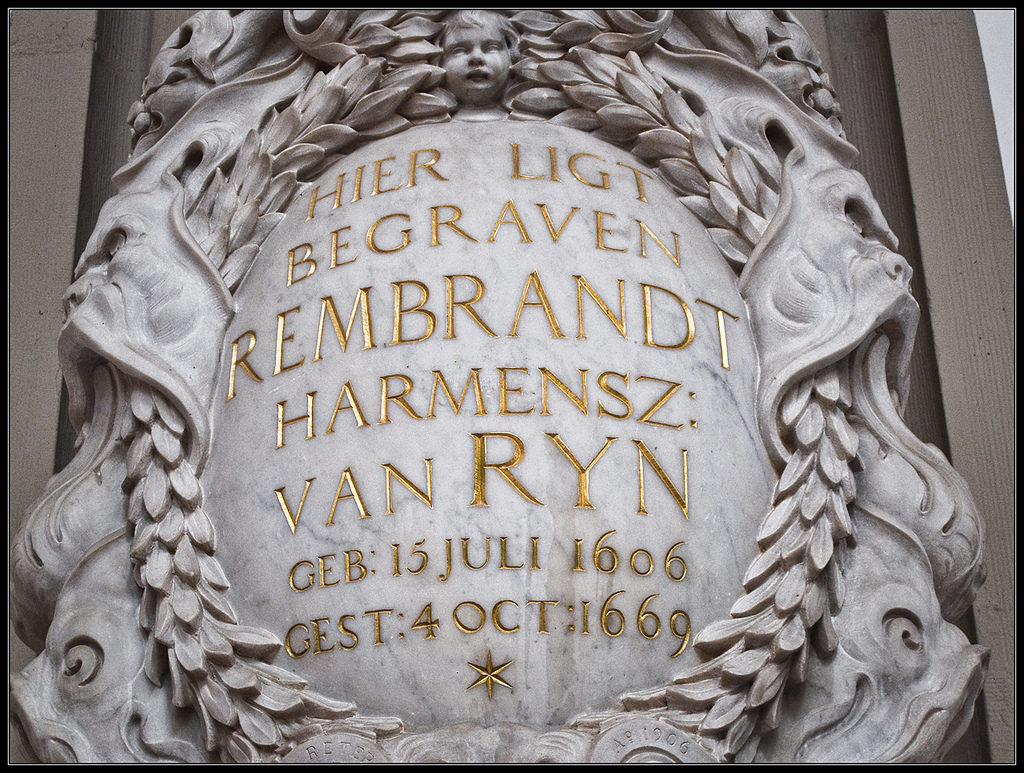 ---
Edited from:
---
TML Arts aims for accuracy in content and functionality in posts.
Click the button below to let us know about typos, incorrect information, broken links, erroneous attribution,
or additional relative information.
---
---
---
---