Today's Artist Birthday: Peter Paul Rubens
Flemish artist Peter Paul Rubens was one of the most famous and successful European artists of the 17th century, and is known for such works as "The Descent from the Cross," "Wolf and Fox Hunt" and "The Garden of Love."  He was one of the most celebrated and prolific artists in Europe during his lifetime as well as the entire Baroque era. His patrons included royalty and churches, and his art depicted subjects from religion, history and mythology. Rubens's style combined a knowledge of Renaissance classicism with lush brushwork and a lively realism.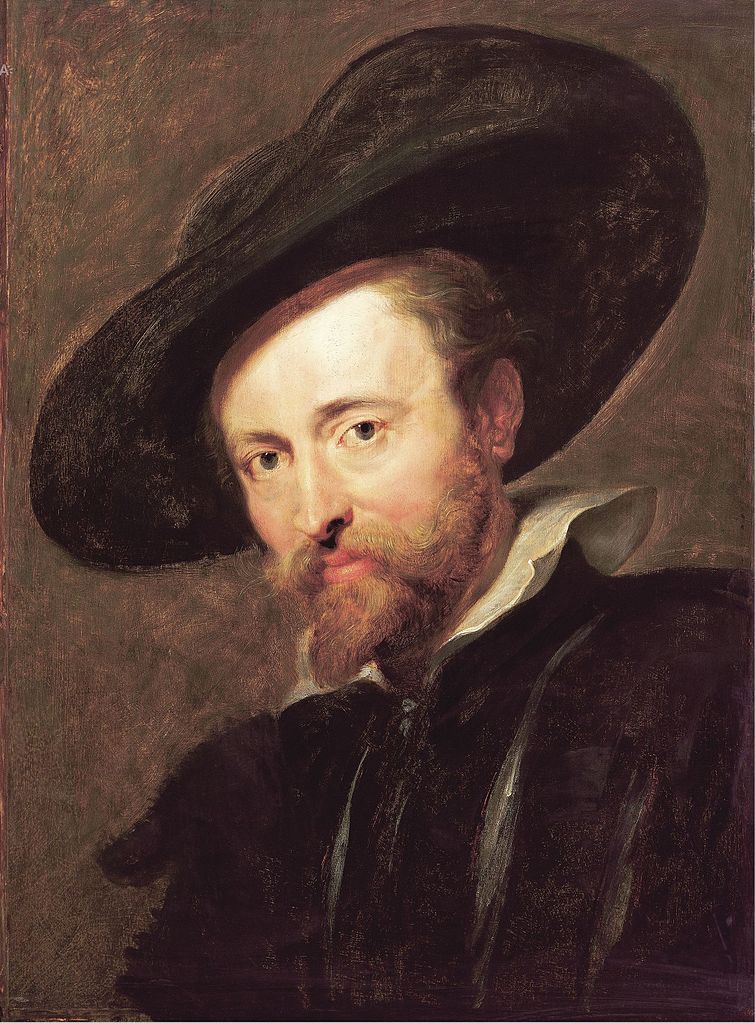 Peter Paul Rubens was born on June 28, 1577, in the town of Siegen in Westphalia (now Germany), one of seven children of a prosperous lawyer and his cultured wife. Following his father's death in 1587, the family moved to Antwerp in the Spanish Netherlands (now Belgium), where the young Rubens received an education and artistic training. He served as an apprentice to several established artists, and was admitted into Antwerp's professional guild for painters in 1598.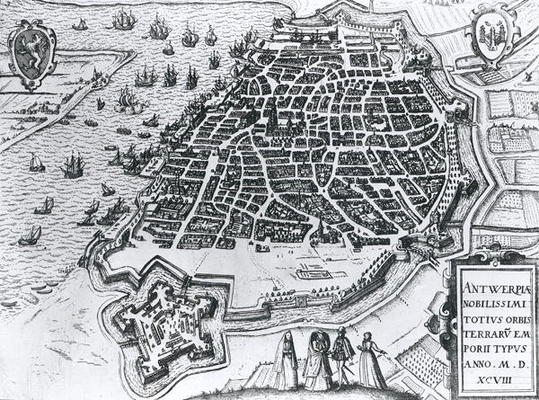 In 1600, Rubens traveled to Italy, where he viewed the art of such Renaissance masters as Titian and Tintoretto in Venice, and Raphael and Michelangelo in Rome. He soon found an employer, Vincenzo I Gonzaga, duke of Mantua, who commissioned him to paint portraits and sponsored his travels. Rubens was sent by Vincenzo to Spain, to the city of Genoa in Italy, and then again to Rome. A gifted businessman as well as a highly talented artist, Rubens began to receive commissions to paint religious works for churches and portraits for private clients.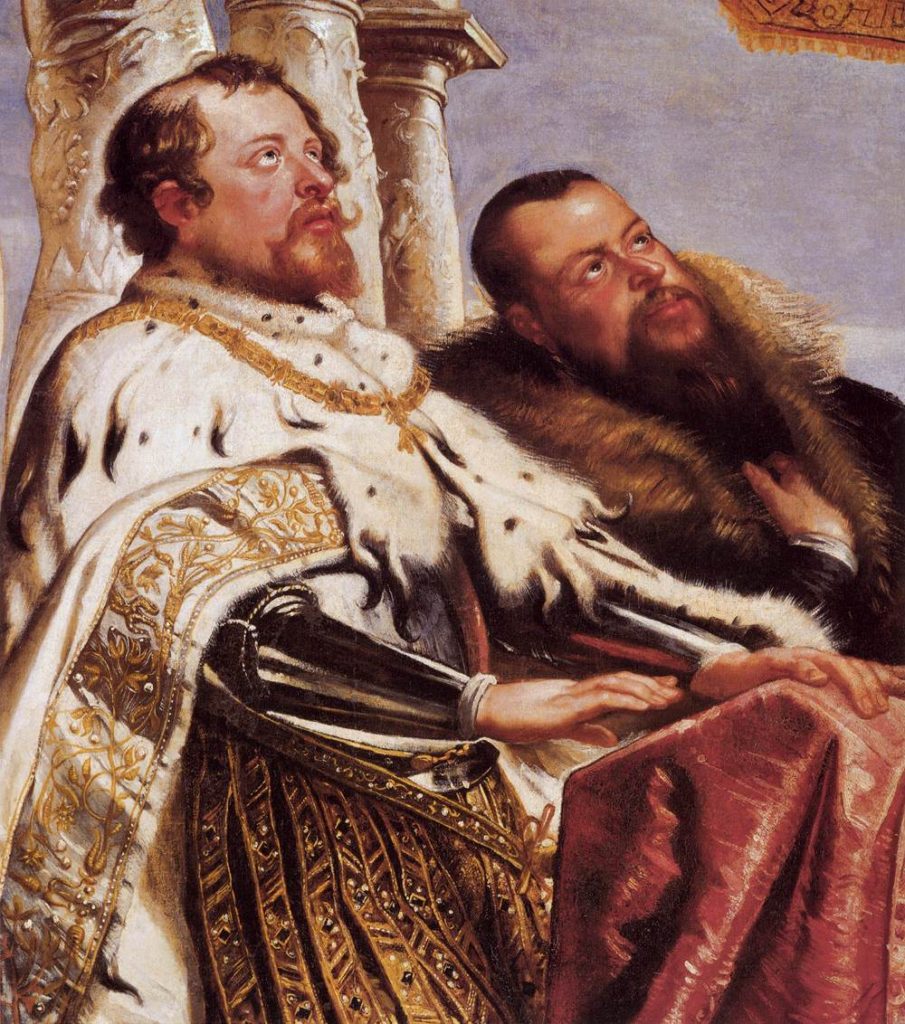 Rubens returned home to Antwerp in 1608. There he married Isabella Brant and established his own studio with a staff of assistants. He was appointed court painter to Archduke Albert and Archduchess Isabella, who governed the Southern Netherlands on behalf of Spain. In a time of social and economic recovery after war, Antwerp's affluent merchants were building their private art collections and local churches were being refurbished with new art.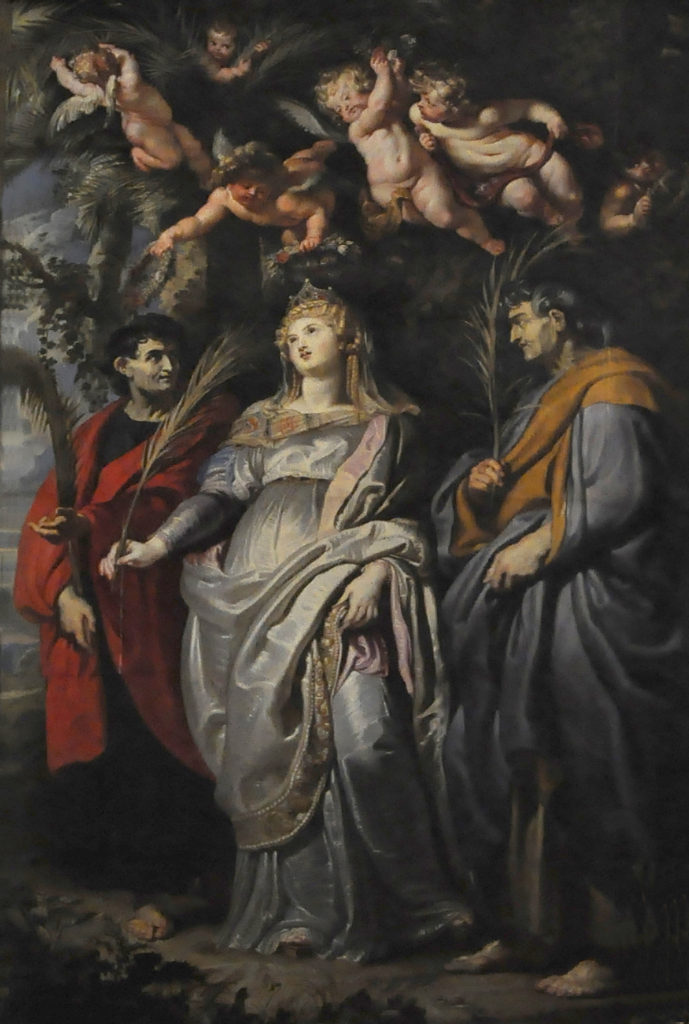 Rubens received a prestigious commission to paint two large religious works, "The Raising of the Cross" and "The Descent from the Cross," for Antwerp Cathedral between 1610 and 1614. In addition to many projects for Roman Catholic churches, Rubens also created paintings with historical and mythological scenes during these years, as well as hunting scenes like "Wolf and Fox Hunt" (circa 1615-21).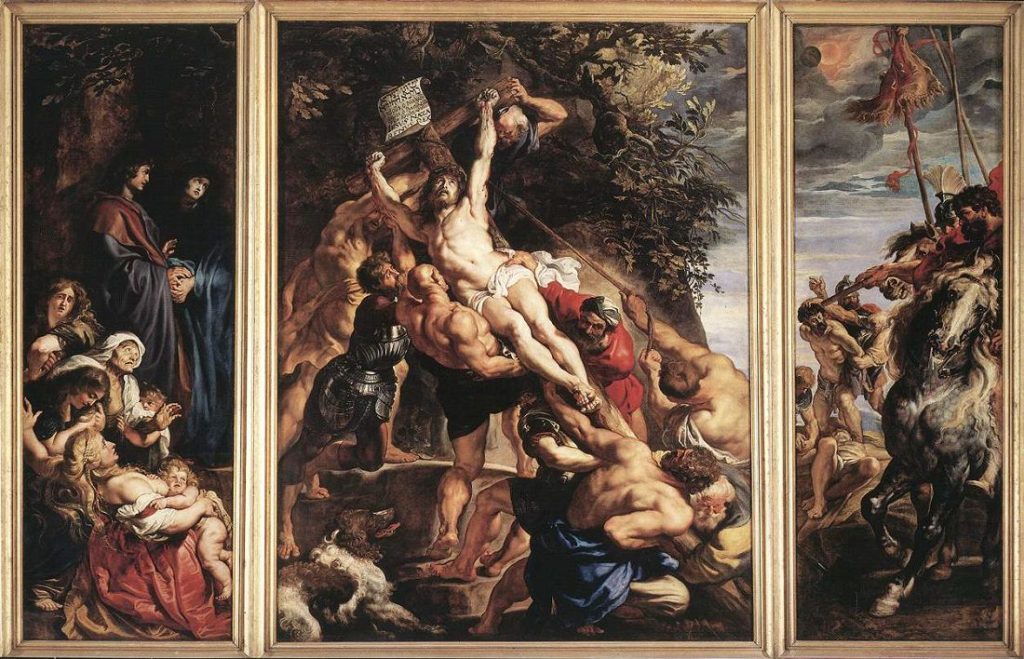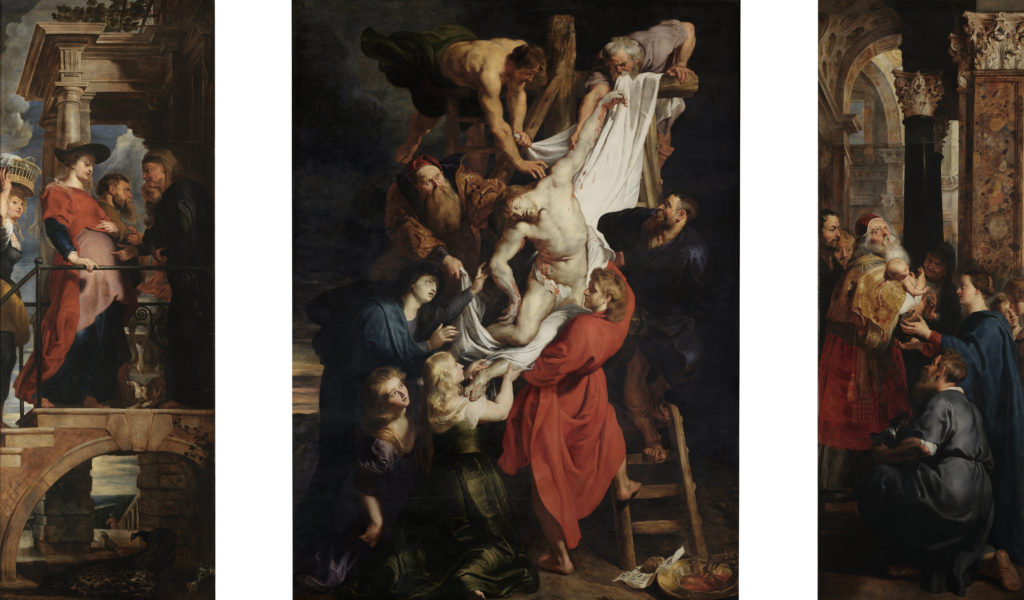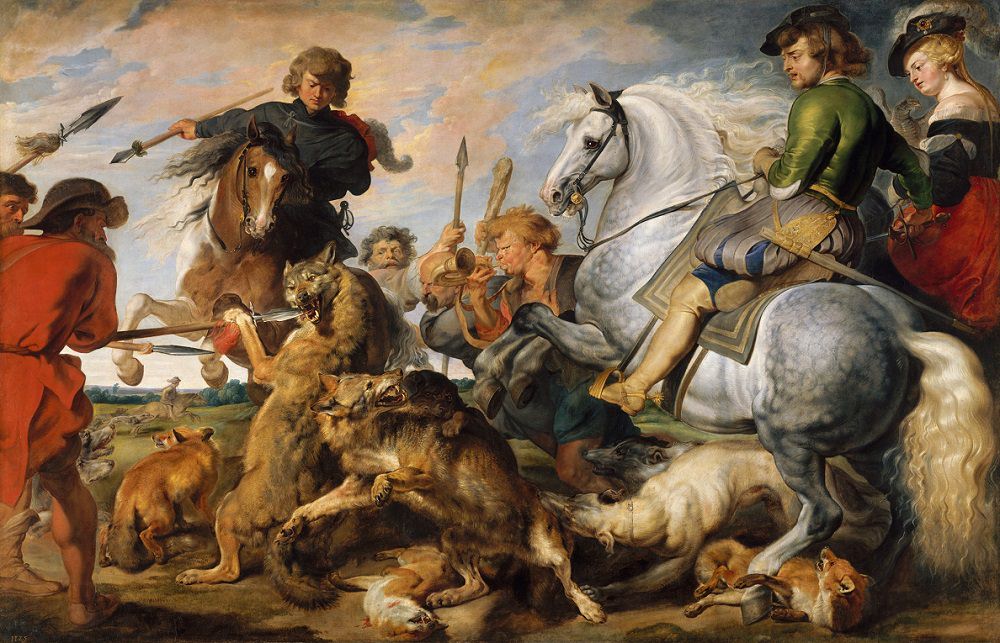 Rubens became known as "the prince of painters and the painter of princes" during his career, due to his frequent work for royal clients. He produced a series of 21 large canvases glorifying the life and reign of Marie de Medici of France (1622-25) and the allegorical "Peace and War" for Charles I of England (1629-30).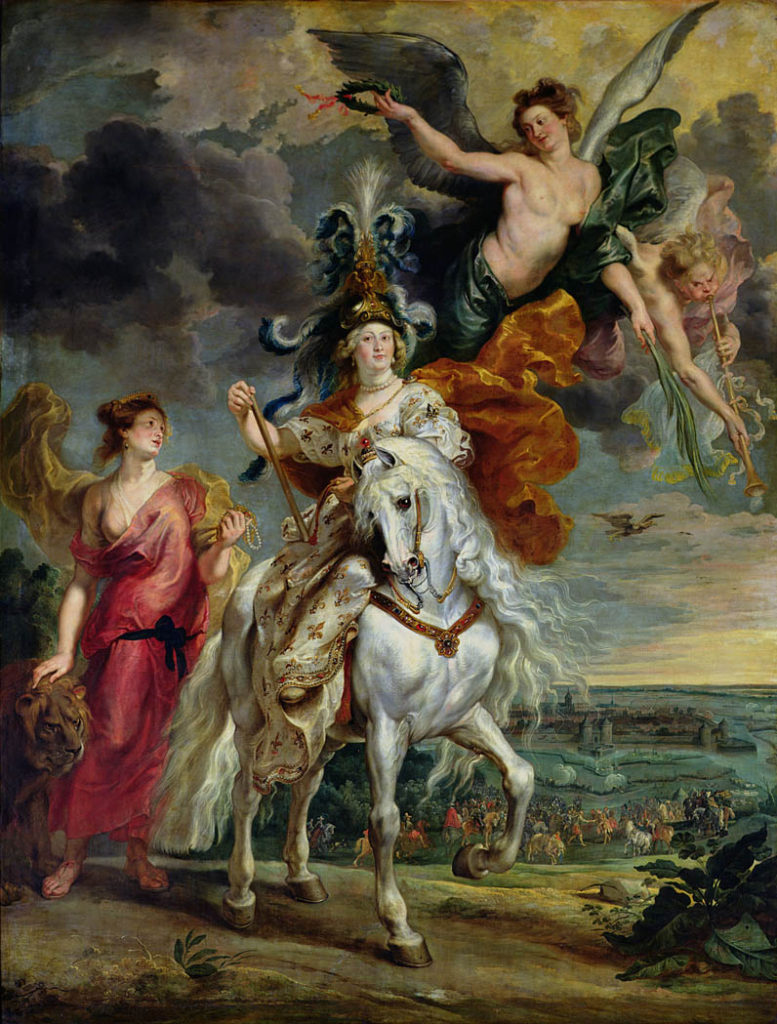 He also allegedly was commission to do a tapestry cycle for Louis XIII of France (1622-25), though new historical evidence suggests differently.  Popular consensus has long been that the tapestries were commissioned by the king, based upon a 1626 letter by Rubens, however art historians have begun to question this conclusion in recent decades. New archival evidence has muddied the issue. One theory is that Rubens only cited the king as the commissioner of the tapestries in the aforementioned letter in order to increase their perceived importance because his payment was overdue. Financial evidence strongly indicates that Rubens himself ordered the cartoons from which the tapestries would be woven at the personal expense of 500 livres, making him the primary mover behind the project.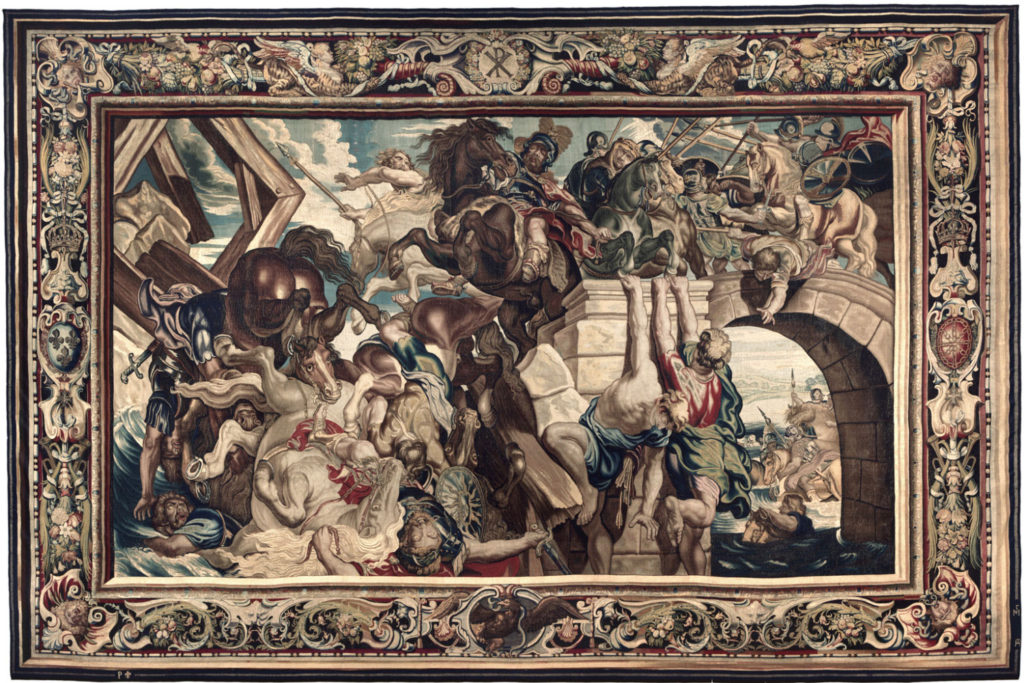 Following the death of his wife, Isabella, in 1626, Rubens traveled for several years, combining his artistic career with diplomatic visits to Spain and England on behalf of the Netherlands. Four years later, the 53-year-old painter married his first wife's niece, the 16-year-old Hélène Fourment. Hélène inspired the voluptuous figures in many of his paintings from the 1630s, including The Feast of Venus (Kunsthistorisches Museum, Vienna), The Three Graces, The Garden Of Love, and The Judgment of Paris (all now in the Prado, Madrid). In the latter painting, which was made for the Spanish court, the artist's young wife was recognized by viewers in the figure of Venus. In an intimate portrait of her, Hélène Fourment in a Fur Wrap, also known as Het Pelsken, Rubens' wife is even partially modelled after classical sculptures of the Venus Pudica, such as the Medici Venus. His family group "Self-Portrait with Helena and Peter Paul" of 1639, was a testament to his domestic happiness with his wife and new son.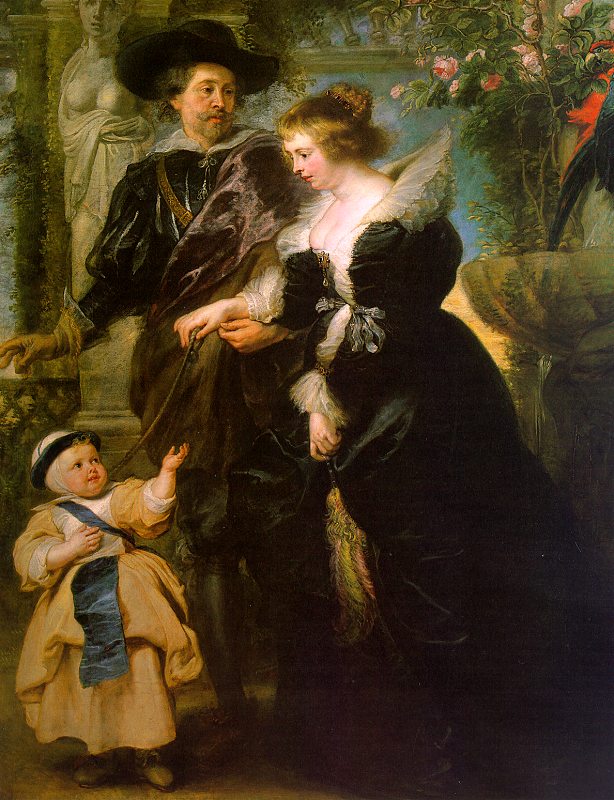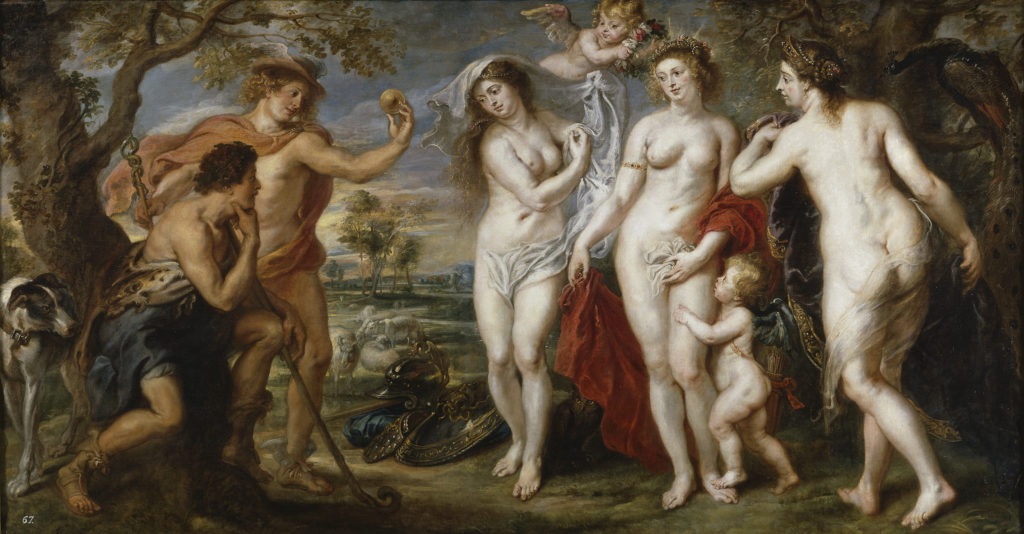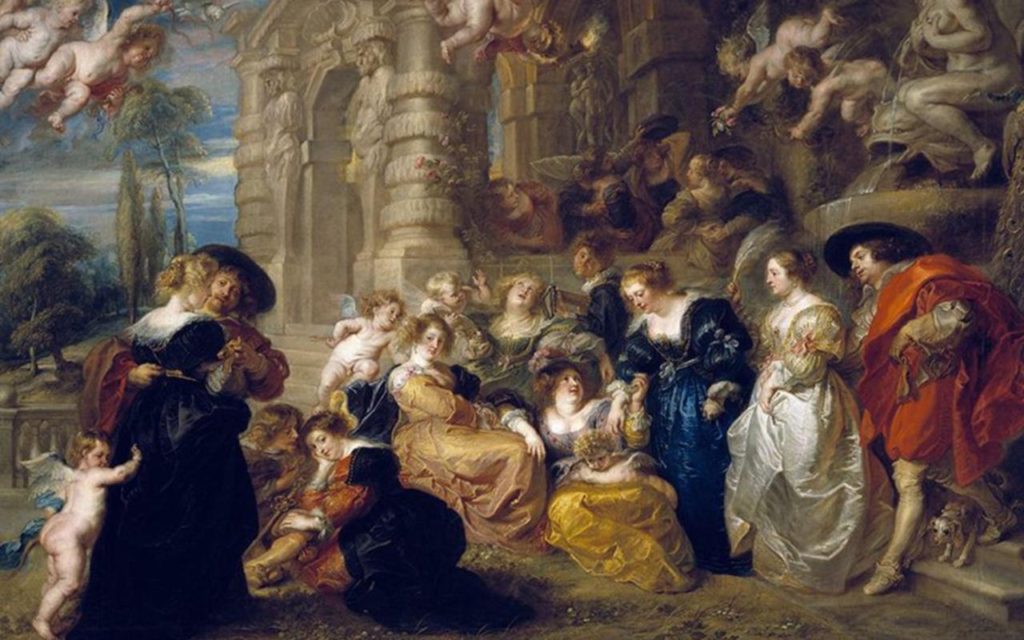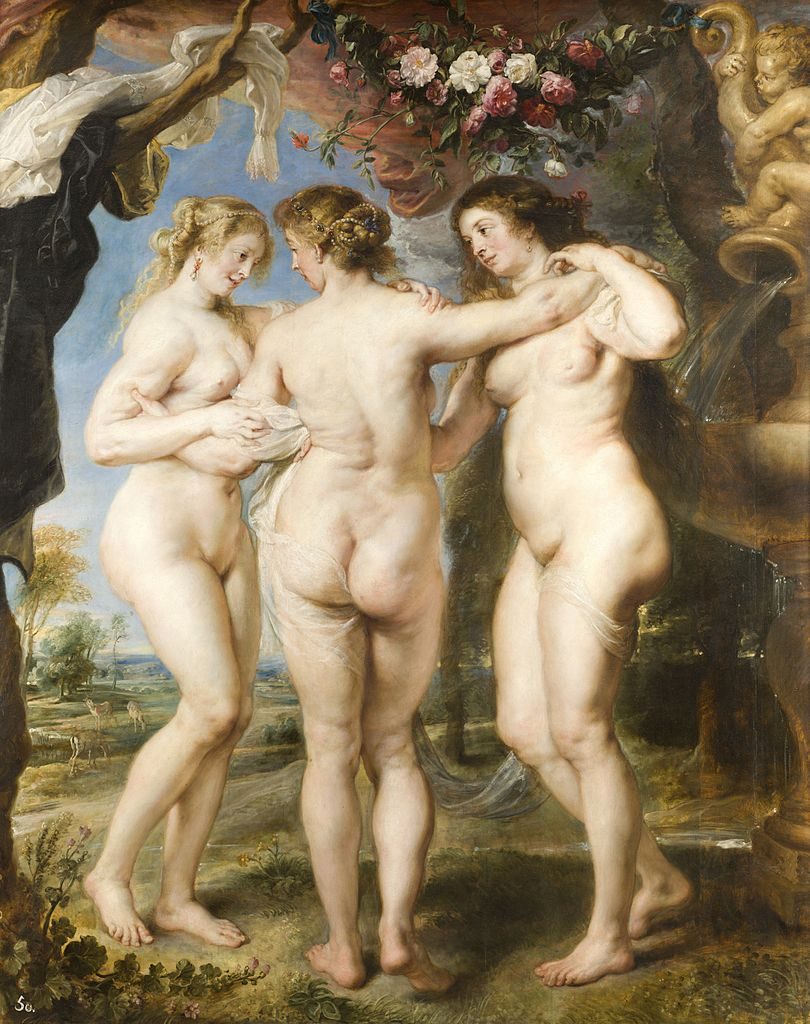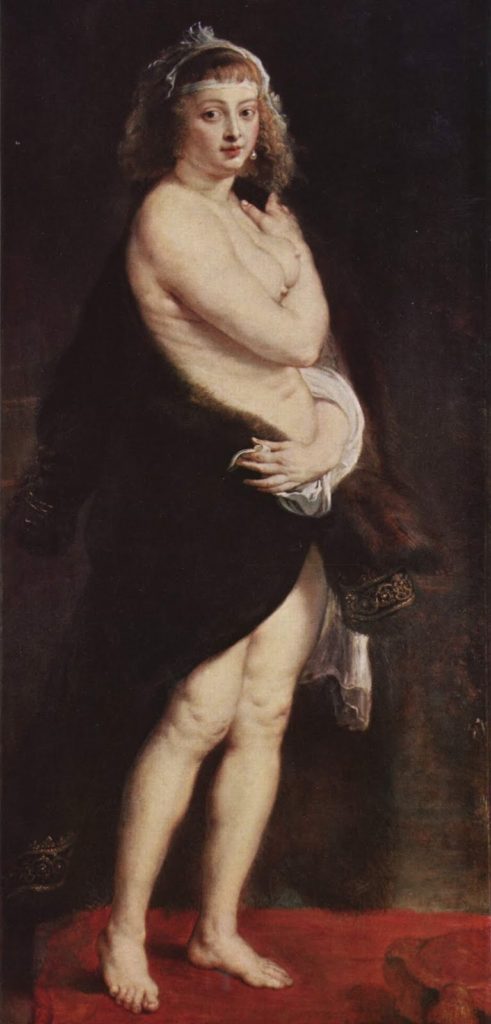 Rubens's skill at arranging complex groupings of figures in a composition, his ability to work on a large scale, his ease at depicting diverse subjects and his personal eloquence and charm all contributed to his success. His style combined Renaissance idealization of the human form with lush brushwork, dynamic poses and a lively sense of realism. His fondness for depicting fleshy, curvaceous female bodies, in particular, has made the word "Rubenesque" a familiar term.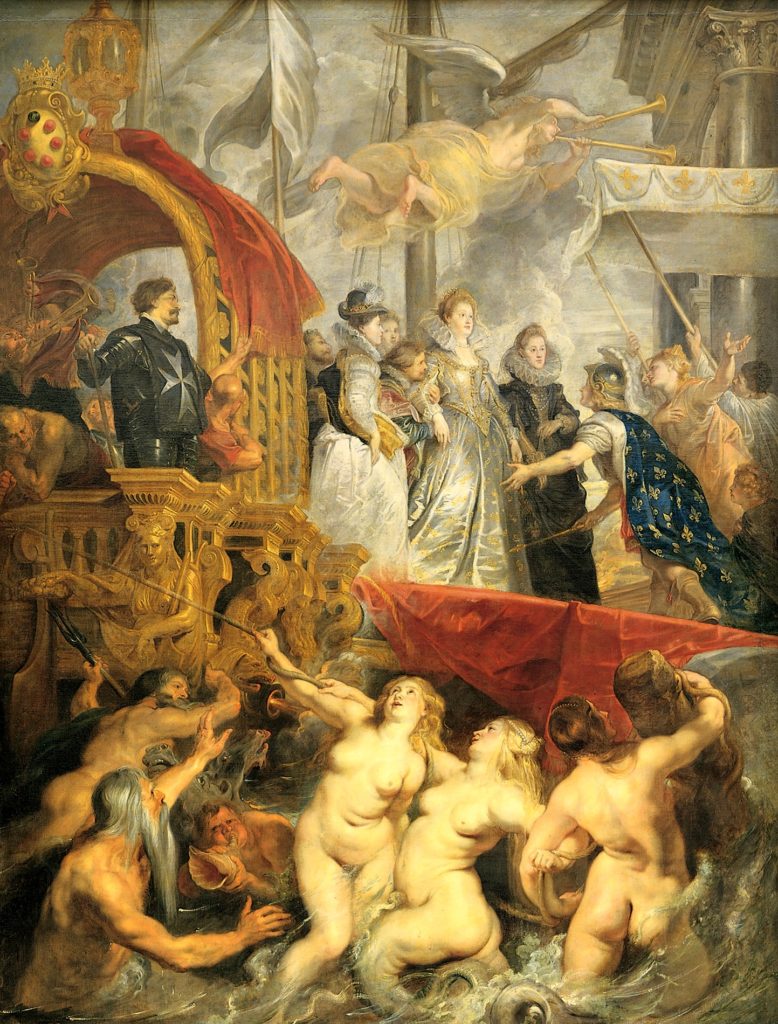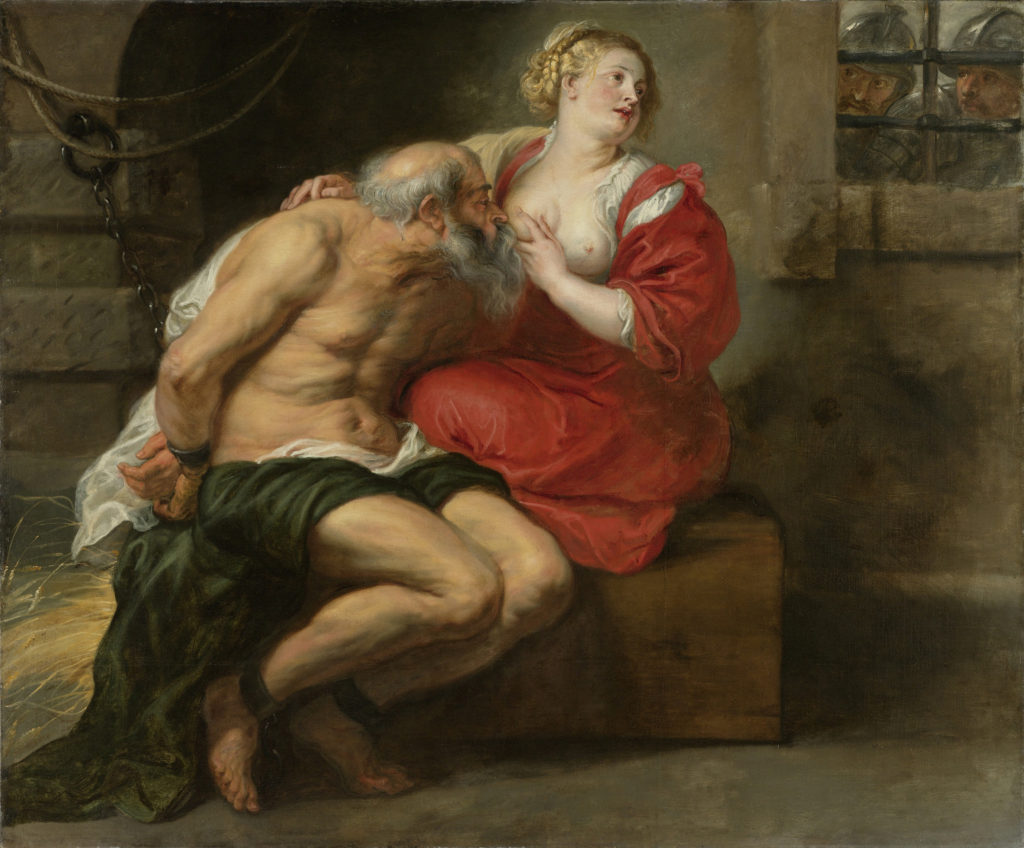 Rubens died from heart failure, which was a result of his chronic gout, on 30 May 1640. He was lovingly and with great respect, interred in Saint Jacob's church, Antwerp. His tomb is decorated with his final painting.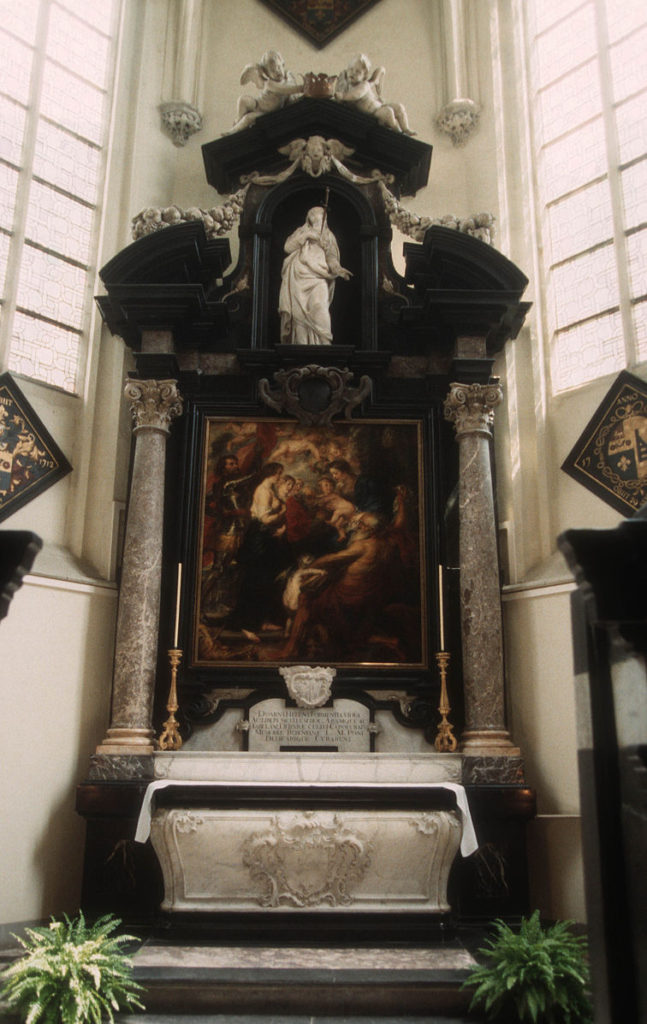 The artist had eight children, three with Isabella and five with Hélène; his youngest child was born eight months after his death. At the time of his passing, he was one of the most celebrated artists in Europe. His numerous studio assistants, some of whom—most notably Anthony van Dyck—went on to have successful artistic careers of their own. Admirers of Rubens's work included his contemporary, Rembrandt, as well as artists of other regions and later centuries, from Thomas Gainsborough to Eugène Delacroix.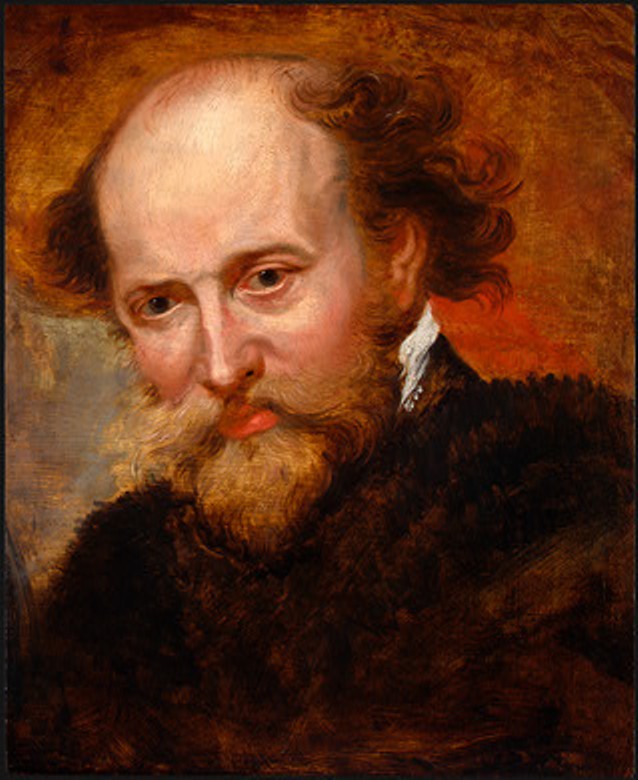 "My talent is such that no undertaking,
however vast in size or diversified in subject,
has ever surpassed my courage."
—Peter Paul Rubens
---
Edited from:
---
TML Arts aims for accuracy in content and functionality in posts.
Click the button below to let us know about typos, incorrect information, broken links, erroneous attribution,
or additional relative information.
---
---
---
---