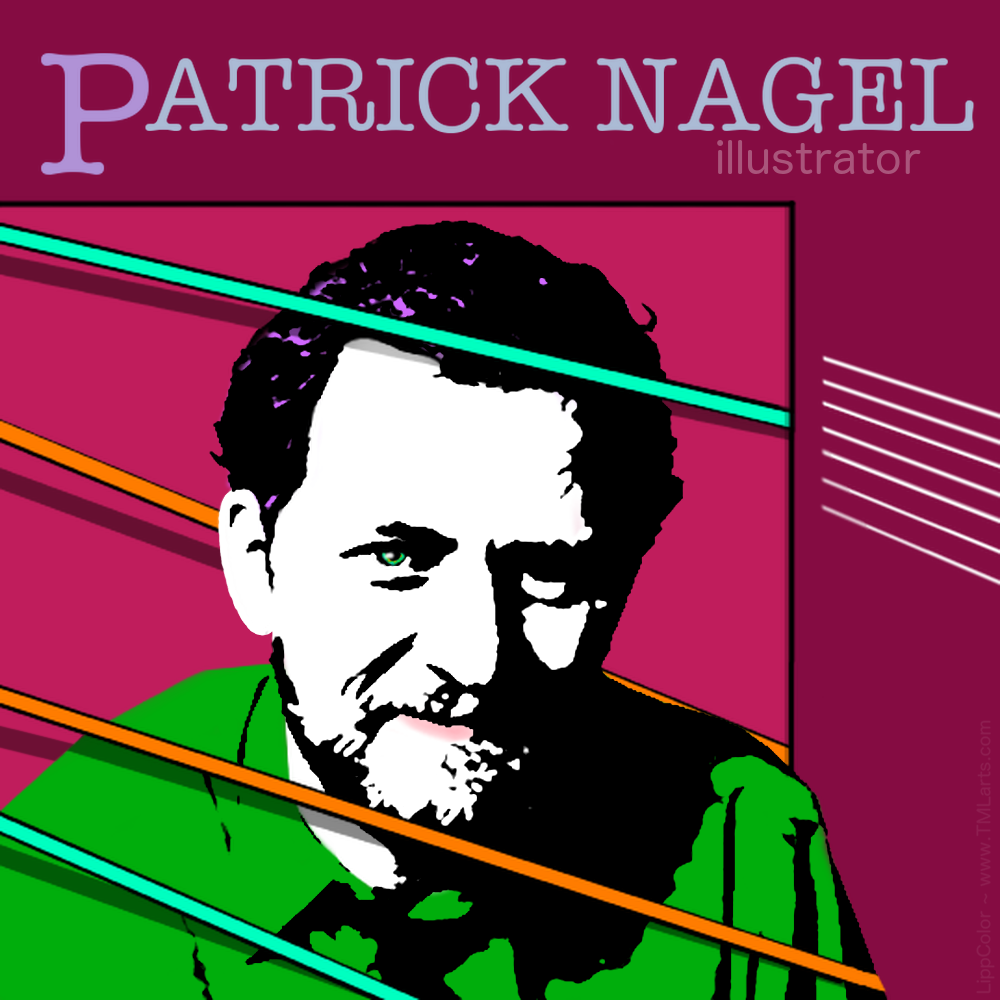 Today's Artist Birthday: Patrick Nagel (November 25, 1945 – February 4, 1984), illustrator
Patrick Nagel was an American artist. He created popular illustrations on board, paper, and canvas, most of which emphasize the simple grace and beauty of the female form, in a distinctive style descended from Art Deco. He is best known for his illustrations for Playboy magazine and his 1982 painting for the album cover of rock group Duran Duran's hit album, "Rio," would become one of his best known images.
Nagel was born in Dayton, Ohio in 1945, but was raised and spent most of his life in the Los Angeles area. After serving in the United States Army with the 101st Airborne in Vietnam, Nagel attended the Chouinard Art Institute in Los Angeles in 1969, and in that same year he received his Bachelor of Fine Arts degree from California State University, Fullerton.
Nagel would start with a photograph and work down, always simplifying and removing elements which he felt were unnecessary. The resulting image would look flat, but emphasized those elements which he felt were most important.
In 1984, at the age of 38, Nagel participated in a 15-minute celebrity "Aerobathon" to raise funds for the American Heart Association. Afterwards, he was found dead in his car, and doctors determined by autopsy that he had suffered a heart attack. He is buried at Pierce Brothers Valhalla Memorial Park, North Hollywood, California.
(Edited from: https://en.wikipedia.org/wiki/Patrick_Nagel)
~ Portrait by TMLipp