Today's Artist Birthday: Odd Nerdrum
Odd Nerdrum (born 8 April 1944 in) is a Swedish born, Norwegian figurative painter. Nerdrum creates six to eight paintings a year that include still life paintings of small, everyday objects like bricks, portraits and self-portraits, and large paintings allegorical and apocalyptic in nature. Subjects of his paintings are often dressed as if from another time and place. The artist says that his art should be understood as kitsch rather than art as such. "On Kitsch", a manifesto composed by Nerdrum, describes the distinction he makes between kitsch and art. His philosophy has spawned "The Kitsch Movement" among his students and followers, who call themselves kitsch painters rather than artists.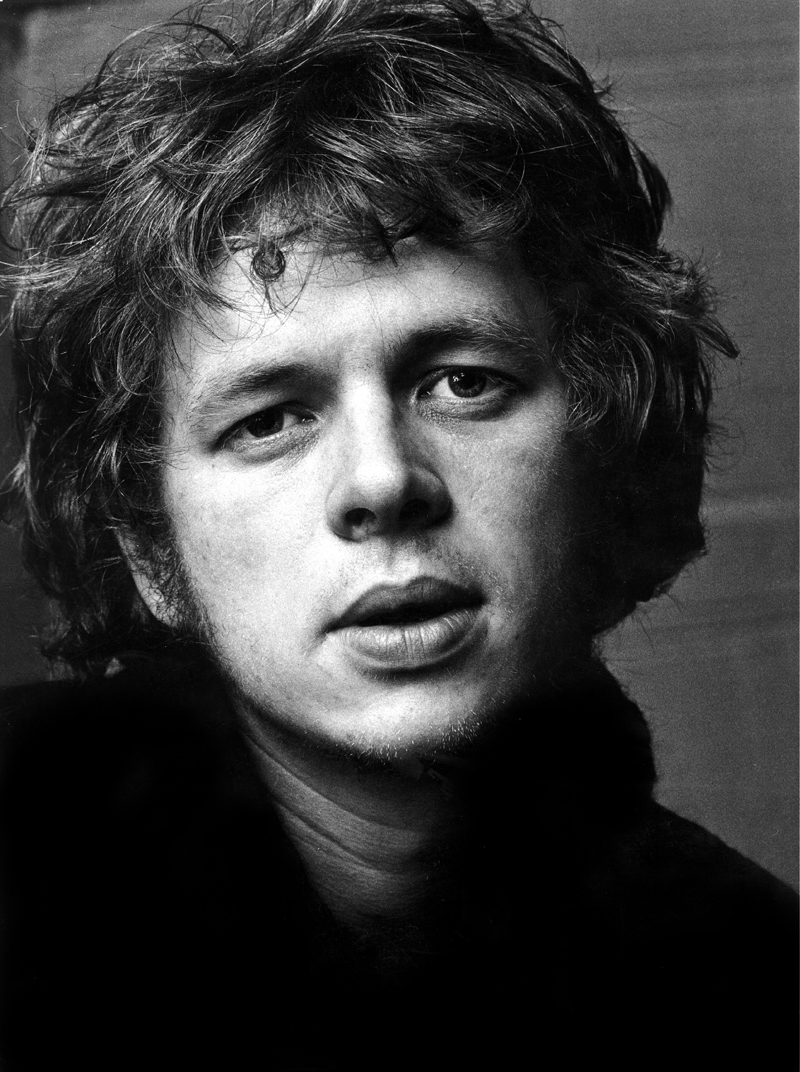 Odd Nerdrum was born in 1944, in Helsingborg, Sweden, during the last year of World War II. His parents, Resistance fighters, had been sent to Sweden from German-occupied Norway to direct guerrilla activities from outside the country. A year later, at the end of the war, Odd and his parents moved back to Norway. In 1950, Nerdrum's parents divorced, leaving Lillemor (Odd's mother) to raise two small children, Odd and a younger brother, on her own. Lillemor soon after went to New York to study at the Fashion Institute of Technology. The feeling of being unwanted and abandoned that Nerdrum felt at this time would stay with him until he was in his late forties, at which time he would begin to understand the underlying reasons for the sensations he felt.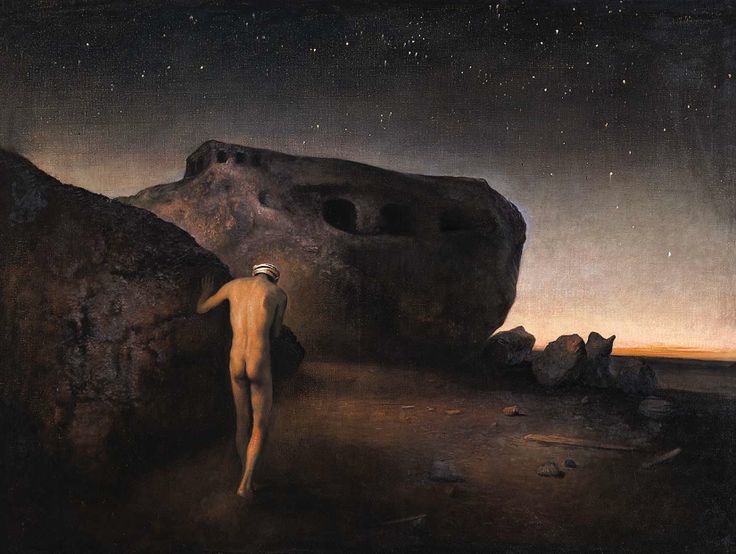 Nerdrum's father, Johan Nerdrum, later remarried. Although he was supportive of Odd, he kept an emotional distance between himself and his son. At his death, Odd was asked not to attend the funeral. He found out three years later that Johan was not his biological father. Odd, was in fact, the result of a liaison between the famed architect David Sandved and Lillemor. Lillemor and Sandved had had a relationship prior to Lillemor's marriage, and this was resumed during the war in a period when Johan was absent. Richard Vine, art critic, describes this episode in Nerdrum's life as one which created "a conflicted preoccupation with origins and personal identity", that "came natural to Nerdrum" and was represented in his pictures.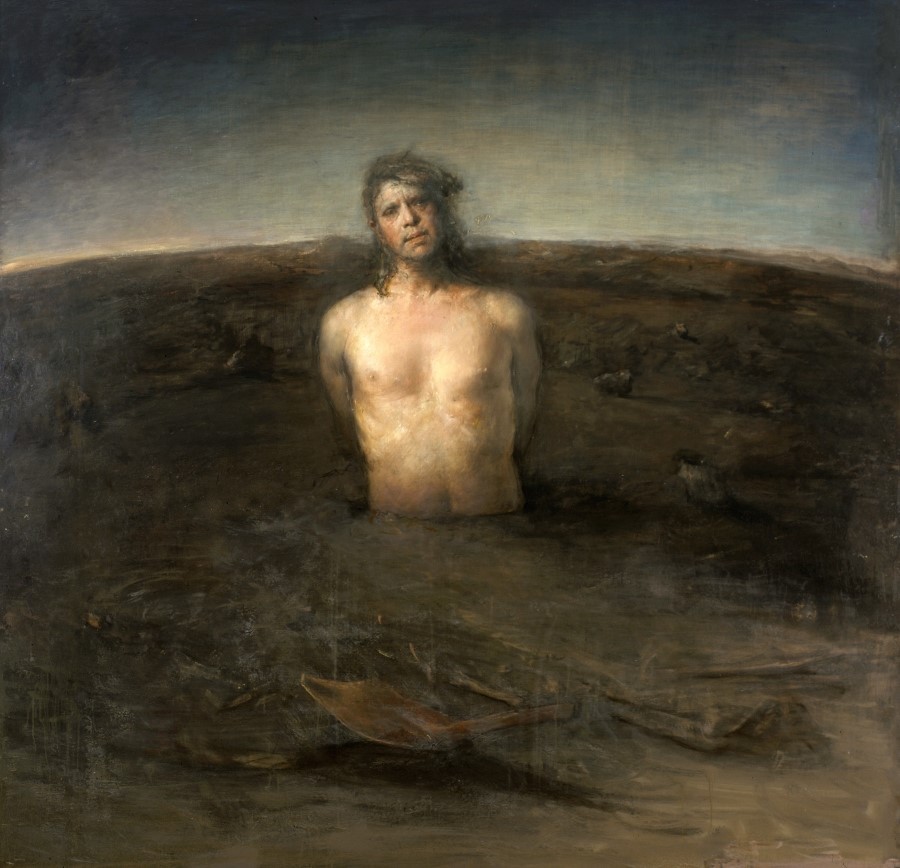 Nerdrum began his formal education in 1951 in Oslo, in a private Rudolf Steiner school rather than in the standard, public school system. This education would set Odd apart from his contemporaries. The system was based on anthroposophy that saw mankind as once living in harmony with the universe but now existing in a lesser state of rationality. Through spiritual or esoteric practice, Steiner believed mankind could find its way back to a connection with higher realities and to renewed harmony with the universe. Learning for students was often kinesthetic, for example, through dramatic enactments of history and fantasy, and through musical exercises that were reminiscent of the patterns found on ancient Greek vases, depicting figures moving in parallel patterns. These parallel patterns could be found in later Nerdrum work, as can a sensibility for iconographic images and costume.
Jens Bjørneboe, a grade school mentor said Nerdrum even at that age exhibited tendencies of innate talent and industry, but also impatience with those with less abilities than himself.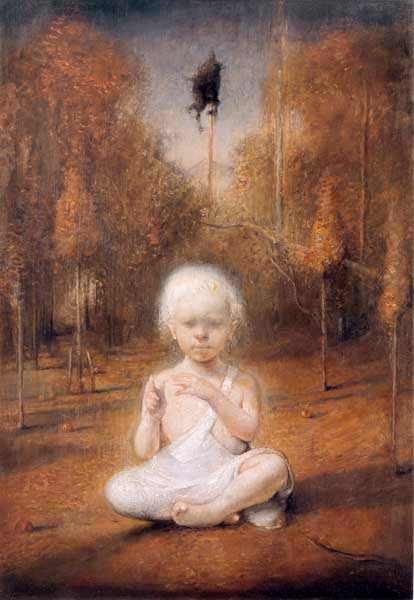 Nerdrum began study at the Art Academy of Oslo, but became dissatisfied with the direction of modern art, and began to teach himself how to paint in a Neo Baroque style, with the guidance of Rembrandt's technique and work as a primary influence. Nerdrum had seen Rembrandt's painting, "The Conspiracy of Claudius Civilis" in the National Museum of Fine Arts in Stockholm. Nerdrum says seeing the painting was "a shock… Pervasive. Like finding home. I can say I found a home in this picture,… The wonderful thing with Rembrandt is the confidence he inspires – like when you warm your hands on a stove. Without Rembrandt I would have been so poor."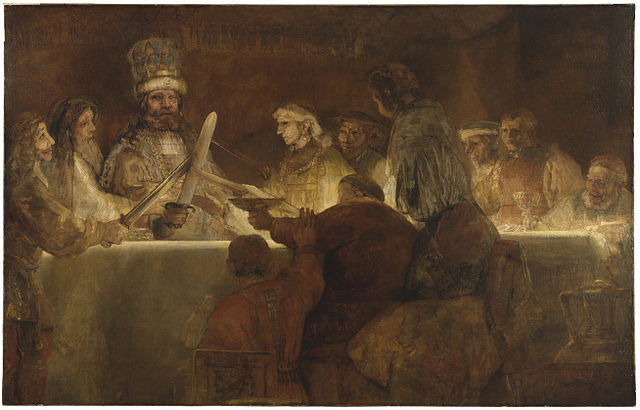 By abandoning the accepted path of modern art, Nerdrum had placed himself in direct opposition to most aspects of the school, including his primary painting instructor, his fellow students, and a curriculum designed to present Norway as a country with an up-to-date artistic culture. He, in his own words was chased from the academy after a two-year period like a "scroungy mutt". Years later Nerdrum said, "I saw that I was in the process of making a choice that would end in defeat. By choosing those qualities that were so alien to my own time, I had to give up at the same time the art on which the art of our time rests. I had to paint in defiance of my own era without the protection of the era's superstructure. Briefly put I would paint myself into isolation."
Nerdrum later studied with the great Joseph Beuys, at the Kunstakademie Düsseldorf.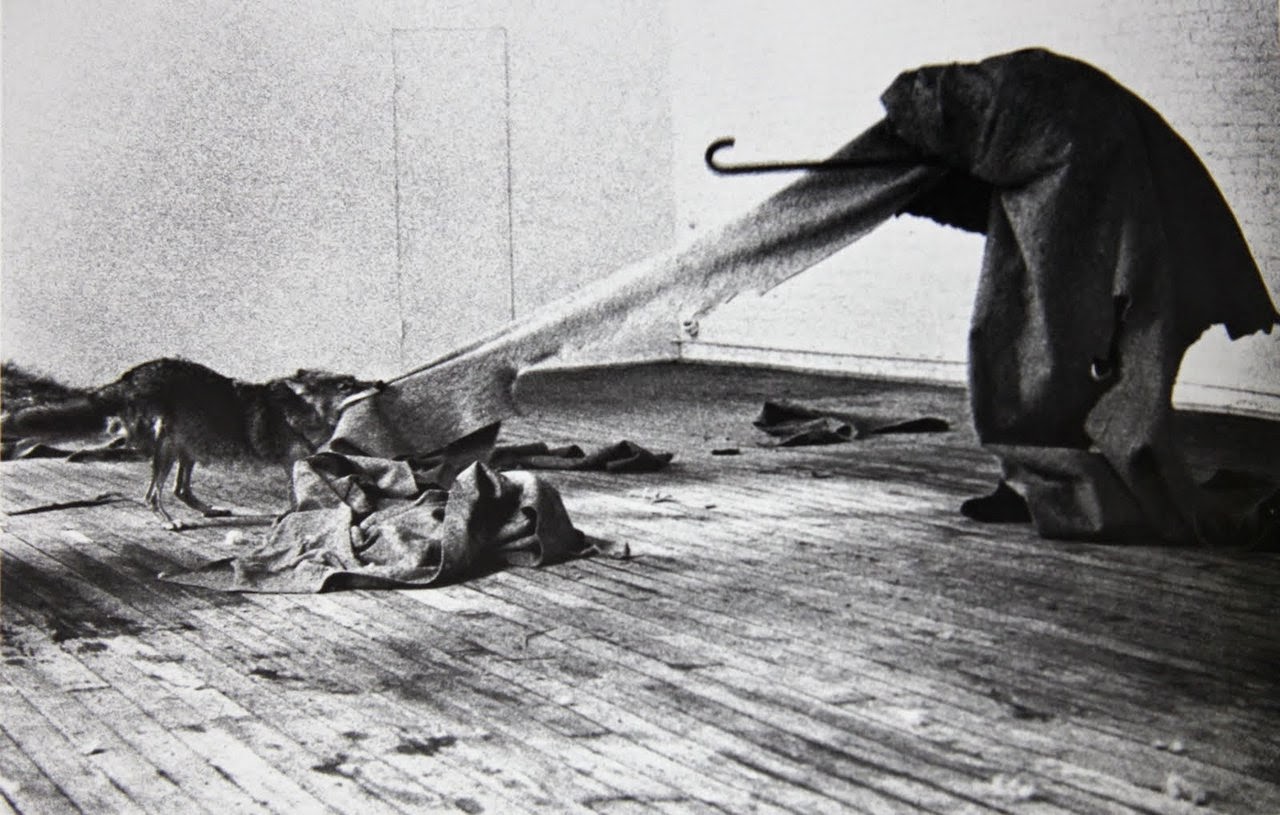 Nerdrum's work from the first twenty years of his artistic life consisted of large canvasses, generally polemic in nature, that served to refute accepted social or economic view points. The work from this period was highly representational and detailed in nature with often careful attention to contemporary references, such as in clothing, or in the model of a bicycle as in the painting "The Arrest."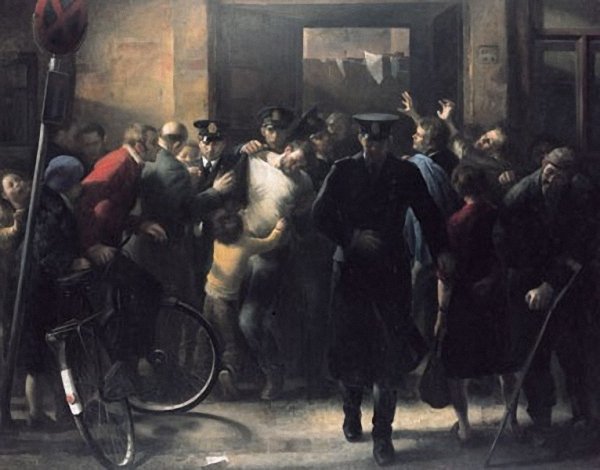 Vine notes that, Nerdrum's influence was not, as might be expected, given the themes of the work, of the ideological Ashcan school movement, but predates the Ashcan school, although similar in subject matter. In 1968, Nerdrum had viewed for the first time the works of Caravaggio whose psychologically intense work, use of cross lighting, strongly suggested shadow that implied three dimensionality, and use of the faces of real, everyday people impacted him intensely, and provided one of the major influences for his work of this time period. He would revisit Italy and Caravaggio's work for on-going inspiration for many years.
Vine notes that, Nerdrum's influence was not, as might be expected, given the themes of the work, of the ideological Ashcan school movement, but predates the Ashcan school, although similar in subject matter. In 1968, Nerdrum had viewed for the first time the works of Caravaggio whose psychologically intense work, use of cross lighting, strongly suggested shadow that implied three dimensionality, and use of the faces of real, everyday people impacted him intensely, and provided one of the major influences for his work of this time period. He would revisit Italy and Caravaggio's work for on-going inspiration for many years.
As well, Nerdrum was a reader of visionary literature that included works by Rudolf Steiner, the prophetic William Blake, the dark Dostoyevsky, and the mystical Swedenborg. This would influence him towards a more vertical sensibility rather than the linear Marxist view based on revolution that influenced most artists with socially reformist sensibilities.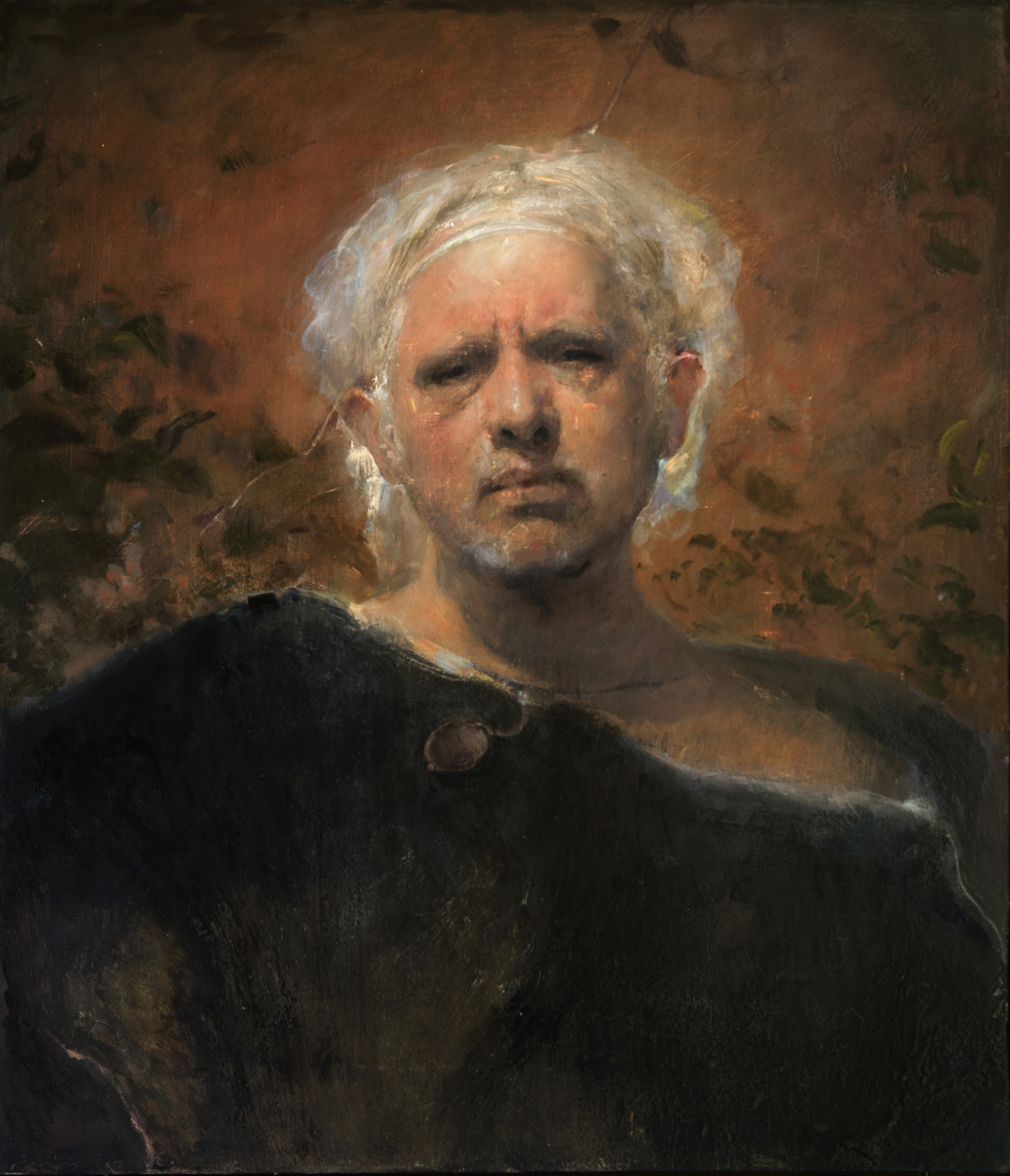 His disillusionment with modern art, such as Robert "Rauschenberg's Monogram," a stuffed goat with a tire around its middle section standing on a flat, littered surface, which Nerdrum had encountered in the Museum of Modern Art in Stockholm, filled the young artist with disgust. The influences he encountered at that time, both positive and negative, would impact all of Nerdrum's future work and create a turning point for the artist – the end of his more contemporary scene-like work, and the movement towards more Rembrandt-like painting elements, the momentum visible in his enormous (11×16¾ foot) "Refugees At Sea" (1979–1980). Nerdrum, according to Vine, later considered the work to be naive in the sense that Rousseau defines the word, in which mankind is seen as innocent and innately good. In the painting Nerdrum endows the refugees, 27 Vietnamese boat people, with heroic stature, but in a highly sentimentalized manner that Nerdrum later described as "cloying".
In 1981 Nerdrum created a seminal work that would serve to indicate a change in direction from the sentimentalized view of "Refugees at Sea" to a starker, unadorned view of reality. "Twilight," a rear view of a young woman alone in a wooded landscape defecating, offers nothing sentimental or ideal in its betrayal, but instead offers a stripped away view of life and reality.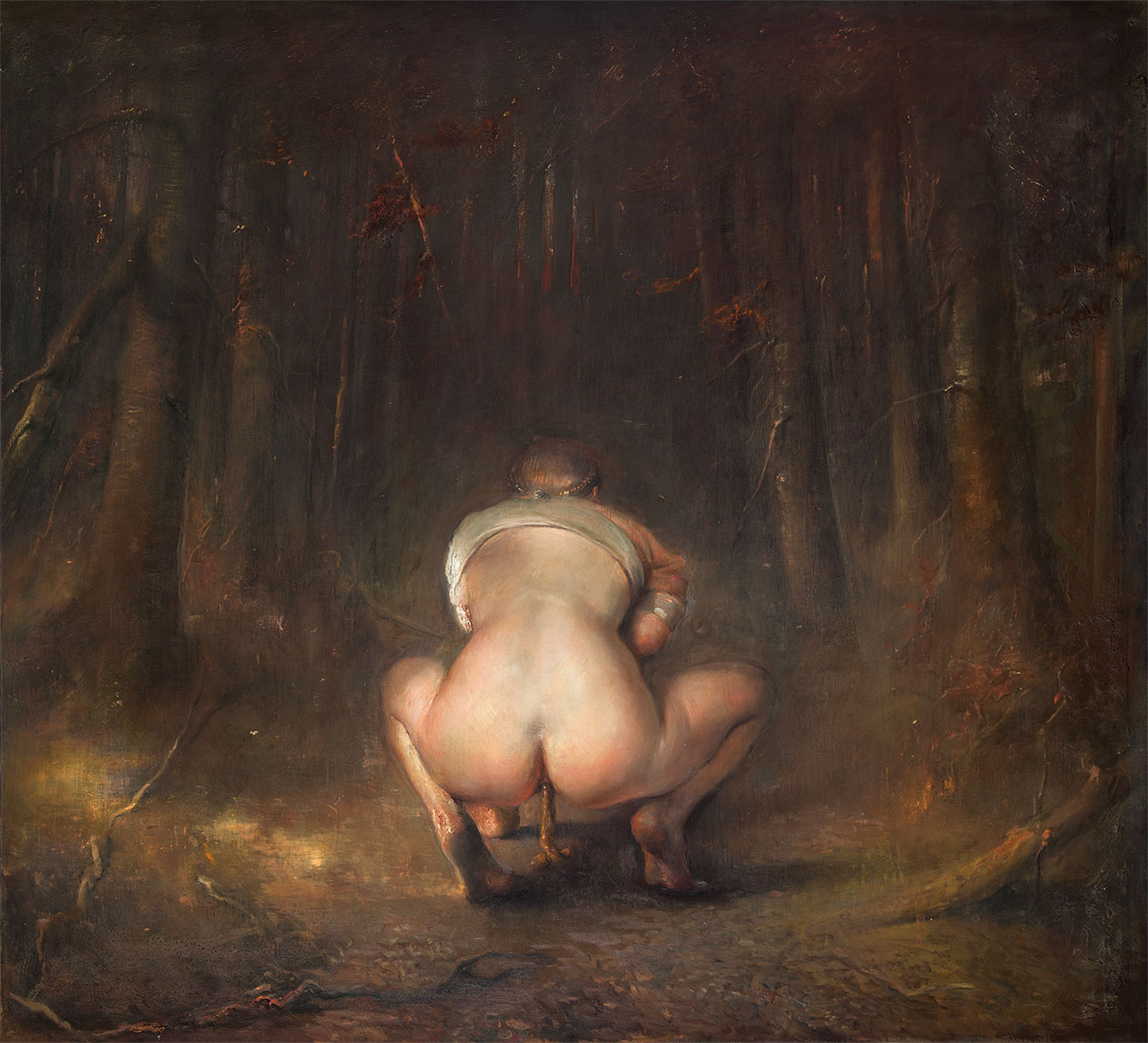 Paintings were no longer as multi-figured as they had been with "Refugees at Sea," and still lifes were of individual objects such as a brick or loaf of bread. The individuals who now populated Nerdrum's painting were imbued with great quiet and stillness, but as Vine says, additionally, were vitally alive, evoking a cosmic oneness, but yet did not transcend individuality.
These figures, as types rather than endowed with features or apparent stories that might distinguish them as individual, were costumed in garments that seemed timeless: furs, skins, leather caps, rather than in clothing that would link the viewer to a specific time and place.
Archetypal-like, these beings, inhabited pre-social, apocalyptic-like circumstances that included stark, severe landscapes, a reference to some place beyond our own time and space.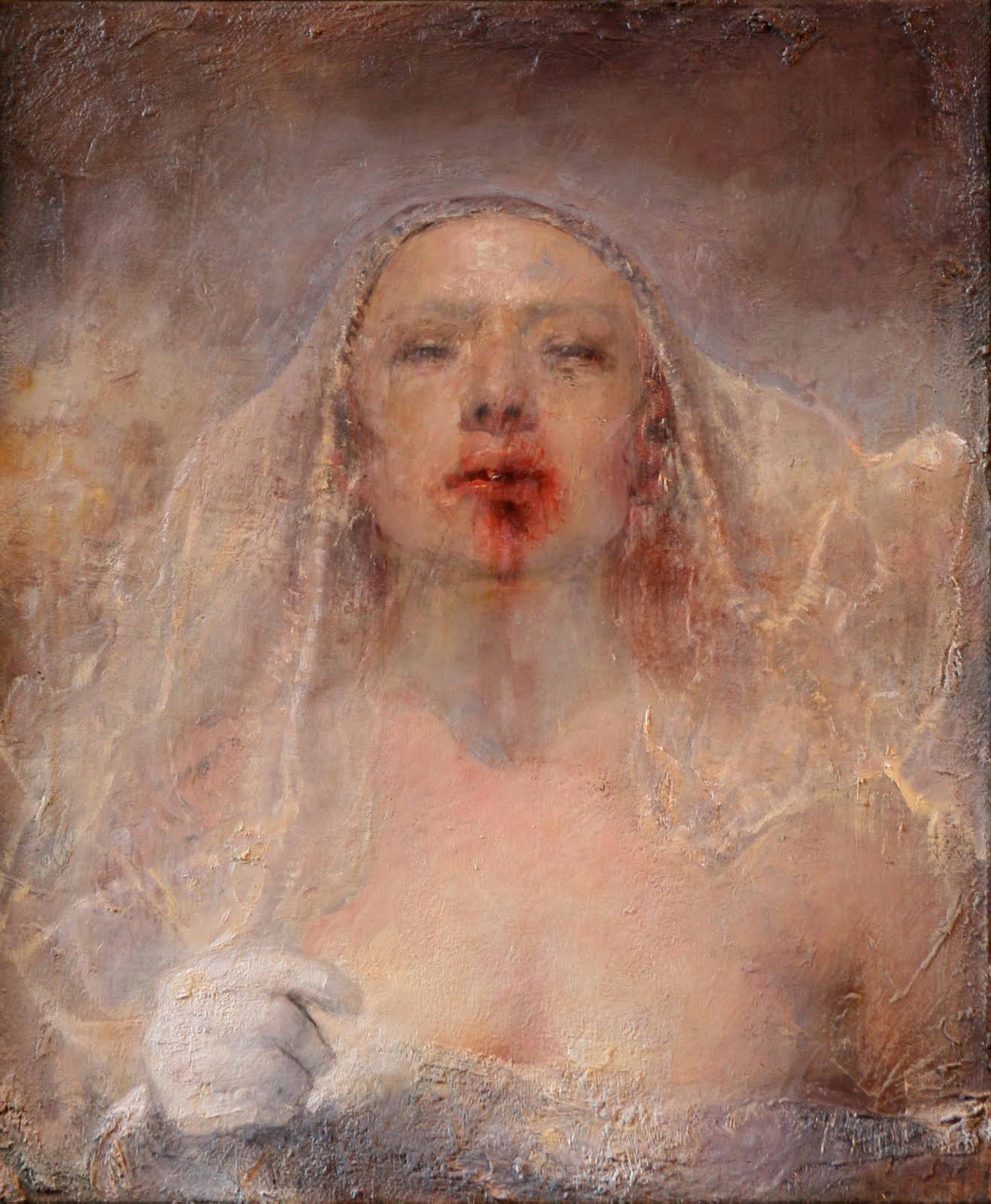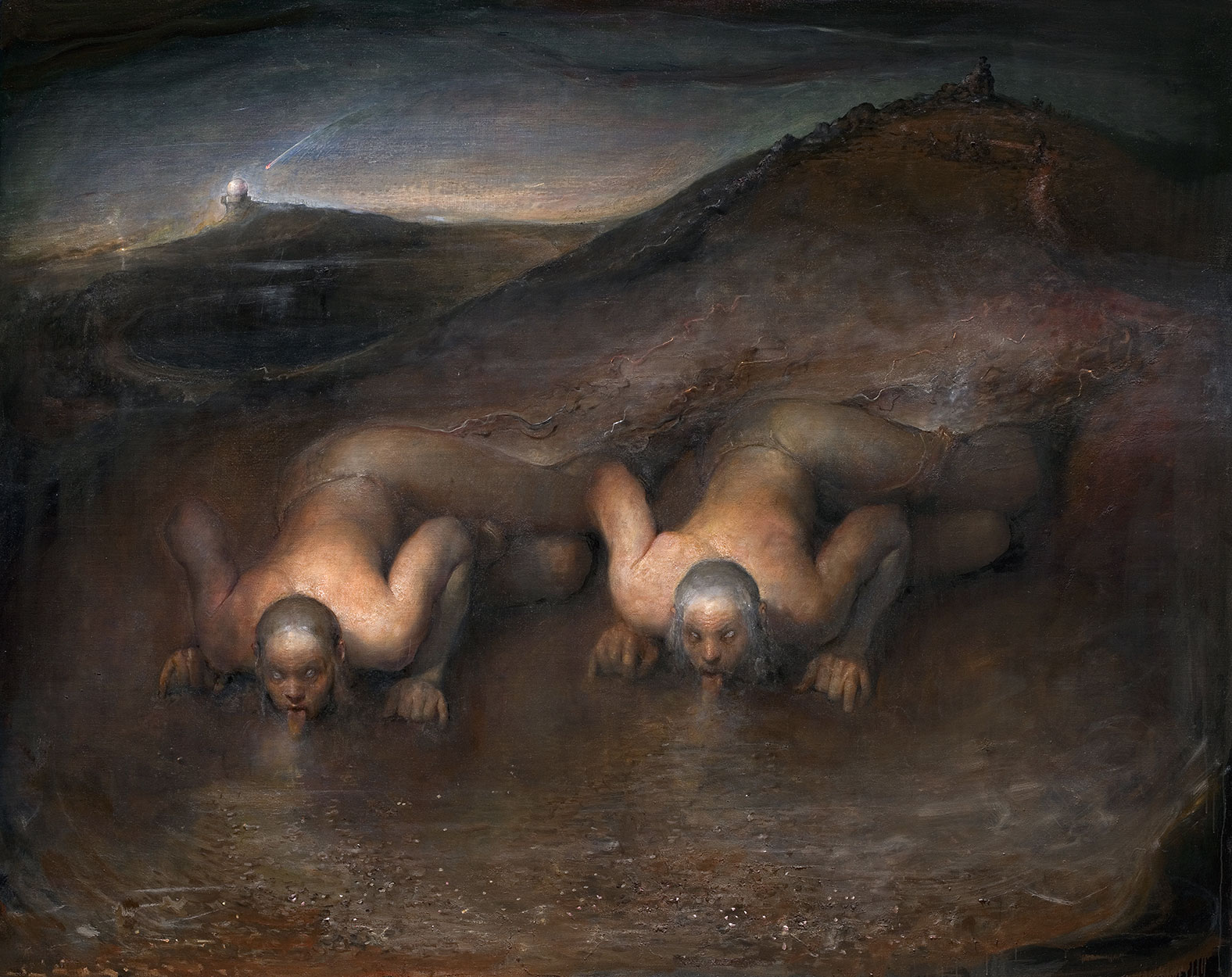 Nerdrum's approach to painting is based on traditional methods that included mixing and grinding his own pigments, working on canvas he had stretched or stretched by assistants rather than on pre-stretched canvas, and working from live models often himself, and in many cases members of his own family. In 2011, Nerdrum stated that the technique he used in the 1980s was faulty, "a special mixture of oils and paint in an effort to recreate the style of the old masters" which subsequently melted and disintegrated.
Odd Nerdrum has declared himself to be a kitsch-painter identifying himself with kitsch rather than with the contemporary art world. Initially, Nerdrum's declaration was thought to be a joke but later, and with the publication of articles and books on the subject, Nerdrum's position can be seen as an implied criticism of contemporary art.
Of his process Nerdrum says." When I paint as if I struggle in the water. I will try with all means not to drown. Sandpaper, rags, my fingers, the knife…in short, everything. The brush is rarely used."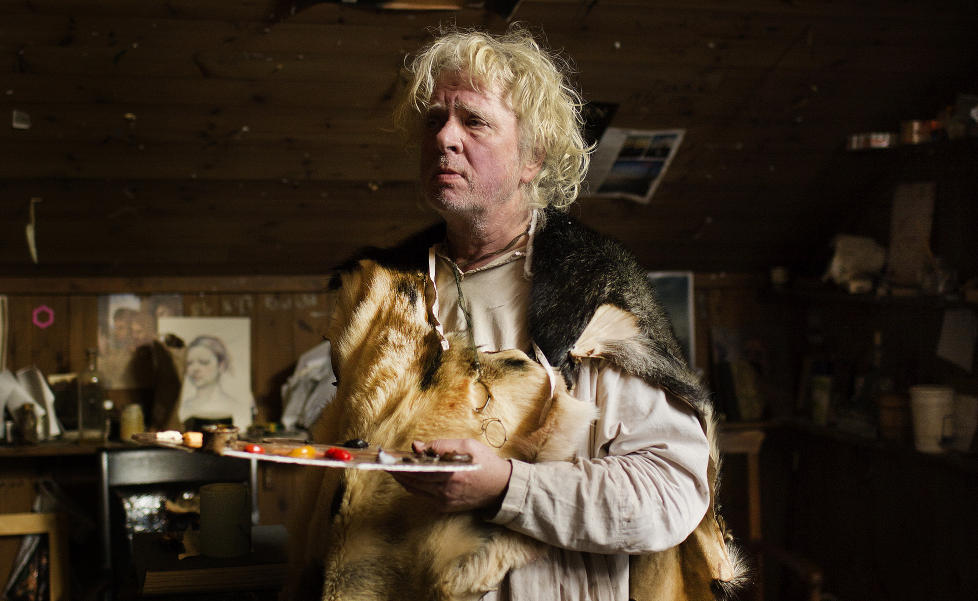 In 2011, at 68 years old, Nerdrum made headlines, but this time not for his art. He had been sentenced to two years in prison after a conviction of tax fraud, for a sum of around $2.6 million. His sentence was extended later to a total of two years and 10 months after appeal.
The complex scenario behind the tax charges date back to 1989. In the artist's version of events, approximately forty paintings, each valued in the low six figure range, had begun to disintegrate due to an experimental medium (as mentioned above) that he had used to paint them. Nerdrum made new versions of these allegedly defective works between 1989 and 2002 and then offered them as replacements to their owners.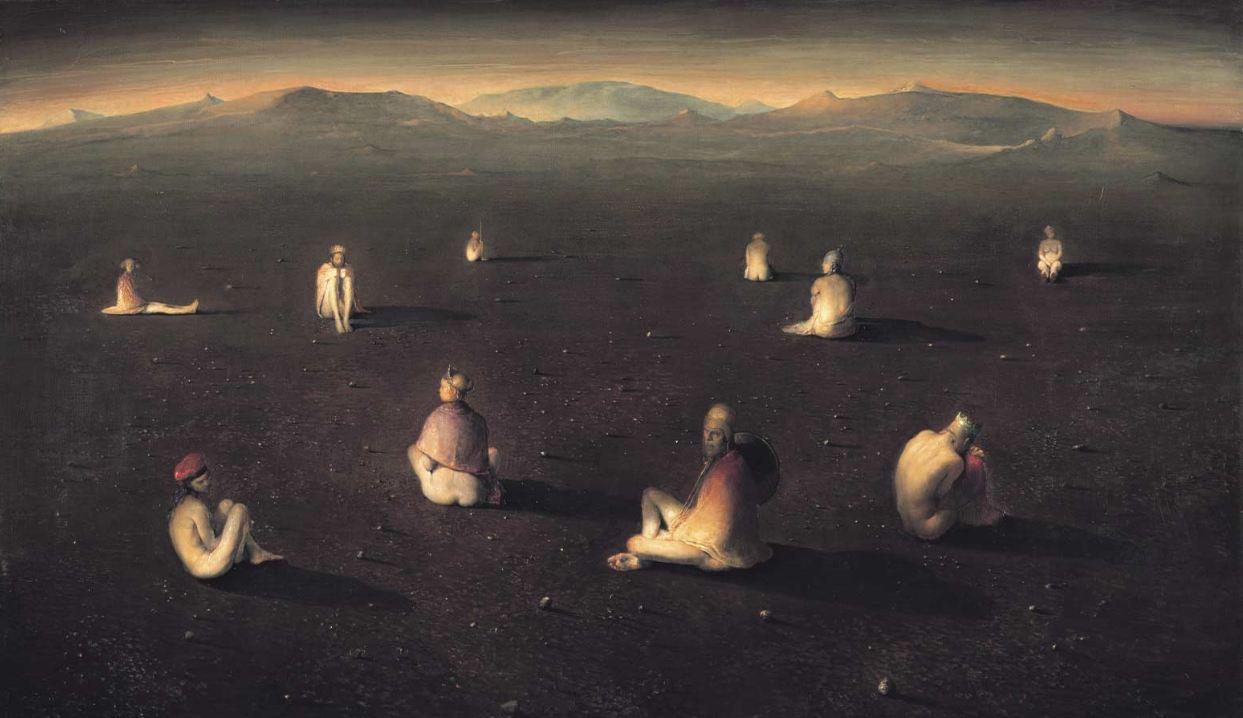 Norwegian tax authorities taxed Nerdrum for both the sale of the originals, which he wrote off as a loss, as well as the replacements given to his clients. The court's original decision hinged on a New York bank account, which Nerdrum claims is not his, and an Austrian bank box which had held some $900,000. The artist claims the Austrian cash was a loan from his New York gallery intended as a safety fund for clients who wanted a refund instead of replacement paintings. During his trial the artist presented a notarized contract between himself and the gallery, mentioning this sum, as well as its purpose, which the court judged irrelevant. Prosecutors asserted that Nerdrum went to great lengths to hide money he had earned, as well as traces of it.
However, during a September, 2011 appearance on a Swedish talk show, Nerdrum (who had refused to give interviews to Norwegian media due to their perceived bias against him), claimed to have been targeted by government officials. He asserts that an undercover agent from ØKOKRIM (The Norwegian National Authority for Investigation and Prosecution of Economic and Environmental Crime) told a group of artists at a 1996 party: "It is Nerdrum we shall take someday." A few moments later, after making critical remarks about Norway's labor party Nerdrum states "Thus, they began to operate with all possible variants to get me."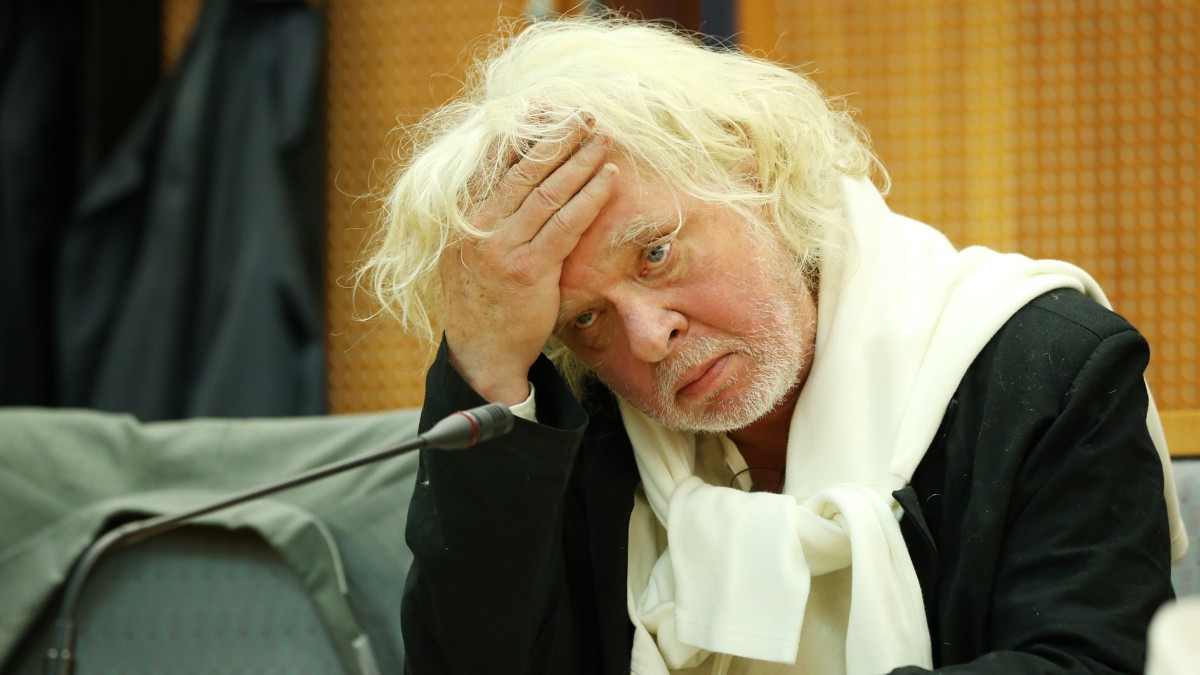 Given the complex and confusing nature of the case, and the dramatic statements made by the artist himself, it seems nearly impossible for anyone outside the courtroom to determine whether or not Odd Nerdrum was guilty of tax evasion. However, what seems apparent is that Norway's courts gave the artist an inordinately harsh sentence which enhanced the already Kafkaesque flavor of the affair. The harshness of Nerdrum's sentence does seem to give credibility to his claims of persecution, which might otherwise seem paranoid.
Nerdrum continues to live in Norway, and keeps a studio in Reykjavik, Iceland.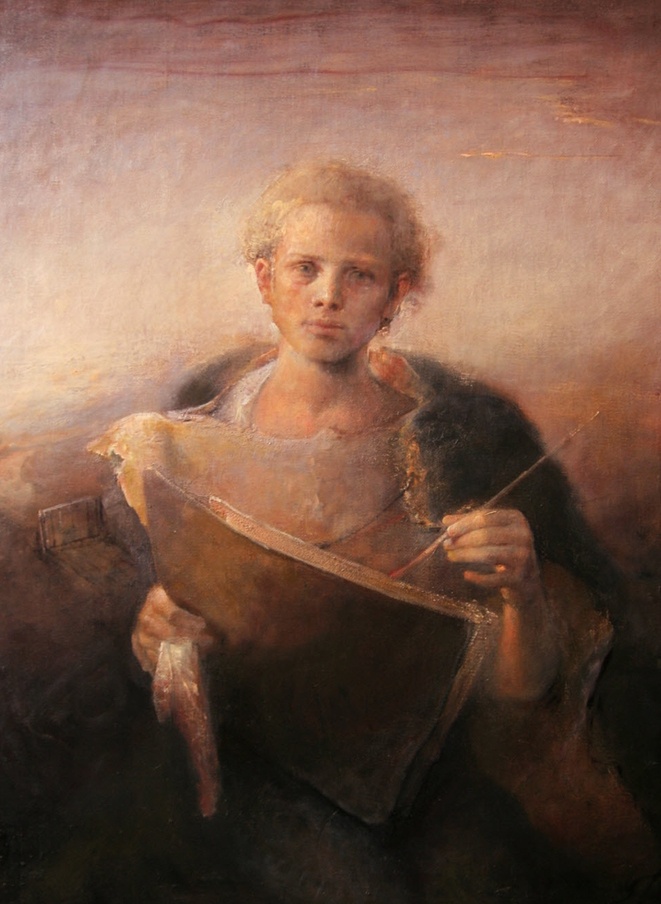 (Edited from:
https://en.m.wikipedia.org/wiki/Odd_Nerdrum
www.nerdrummuseum.com
http://www.nathanspoor.com/NS_GE_nerdrum.html
http://www.huffingtonpost.com/john-seed/odd-nerdrum_b_1632096.html )