Today's Artist Birthday: Norman Bel Geddes
Norman Melancton ("Big Norm") Bel Geddes (April 27, 1893 – May 8, 1958) was an American theatrical and industrial designer, that years after his death, has yet to receive credit for emphasizing vehicle aerodynamics, pioneering theatrical design, and comprehending an automobile-based society, all of which he did as early as the 1930s. He was the one that coined the terms "Streamlined," "Futurama," and "Art Deco." Though largely marginalized by history, there's a reason The New York Times once called him the "Leonardo da Vinci of the 20th century."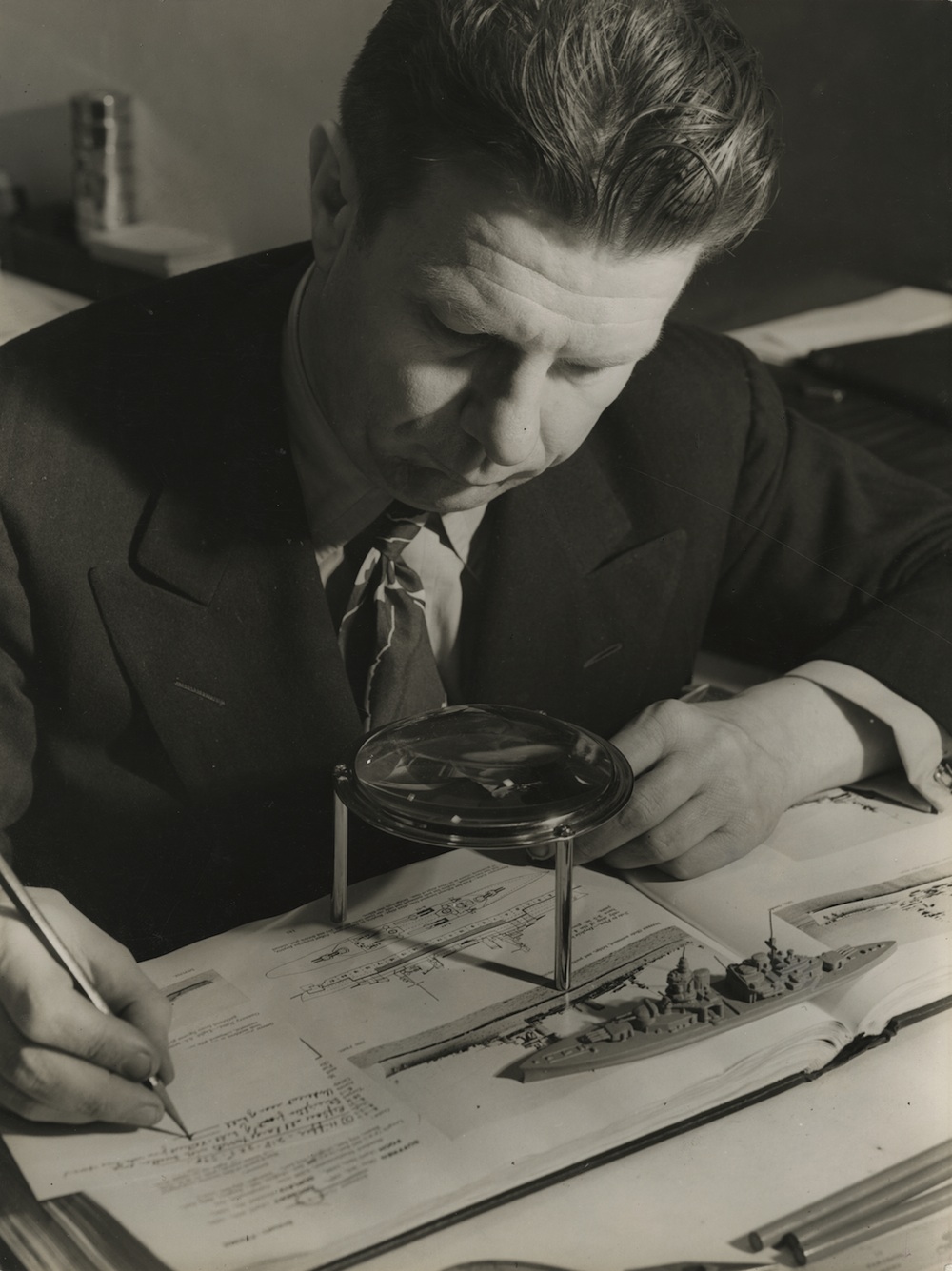 Bel Geddes was born Norman Melancton Geddes in Adrian, Michigan, and raised in New Philadelphia, Ohio, the son of Flora Luelle (née Yingling) and Clifton Terry Geddes, a stockbroker. When he married Helen Belle Schneider in 1916, they incorporated their names to Bel Geddes. Their daughters were actress Barbara Bel Geddes and writer Joan Ulanov.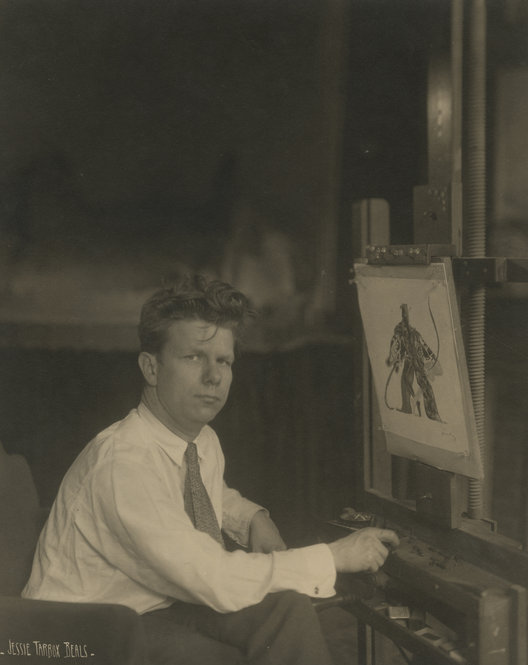 He began his career with set designs for Aline Barnsdall's Los Angeles Little Theater in the 1916-17 season, then in 1918 as the scene designer for the Metropolitan Opera in New York. He designed and directed various theatrical works, from "Arabesque" and "The Five O'Clock Girl" on Broadway to an ice show, "It Happened on Ice," produced by Sonja Henie. He also created set designs for the film "Feet of Clay" (1924), directed by Cecil B. DeMille, designed costumes for Max Reinhardt, and created the sets for the Broadway production of Sidney Kingsley's "Dead End" (1935).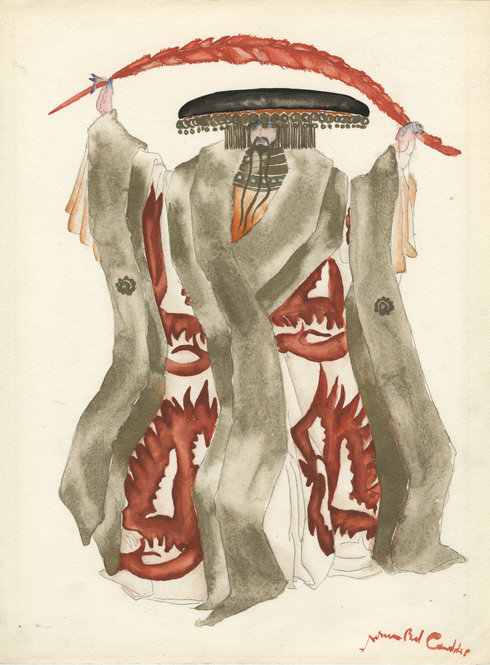 He opened an industrial-design studio in 1927, and designed a wide range of commercial products, from cocktail shakers to commemorative medallions to radio cabinets. His designs extended to unrealized futuristic concepts: a teardrop-shaped automobile, and an Art Deco "House of Tomorrow." In 1929, he designed "Airliner Number 4," a 9-deck amphibian airliner that incorporated areas for deck-games, an orchestra, a gymnasium, a solarium, and two airplane hangars.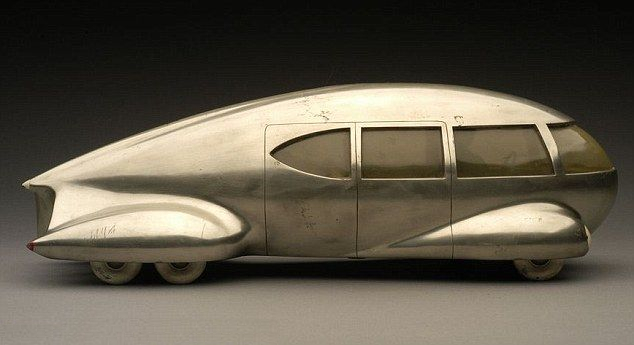 His book, "Horizons" (1932) had a significant impact: "By popularizing streamlining when only a few engineers were considering its functional use, he made possible the design style of the thirties." He wrote forward-looking articles for popular American periodicals.
Bel Geddes designed the General Motors Pavilion, known as "Futurama," for the 1939 New York World's Fair. For that famous and enormously influential installation, he exploited his earlier work in the same vein: he had designed a "Metropolis City of 1960" in 1936.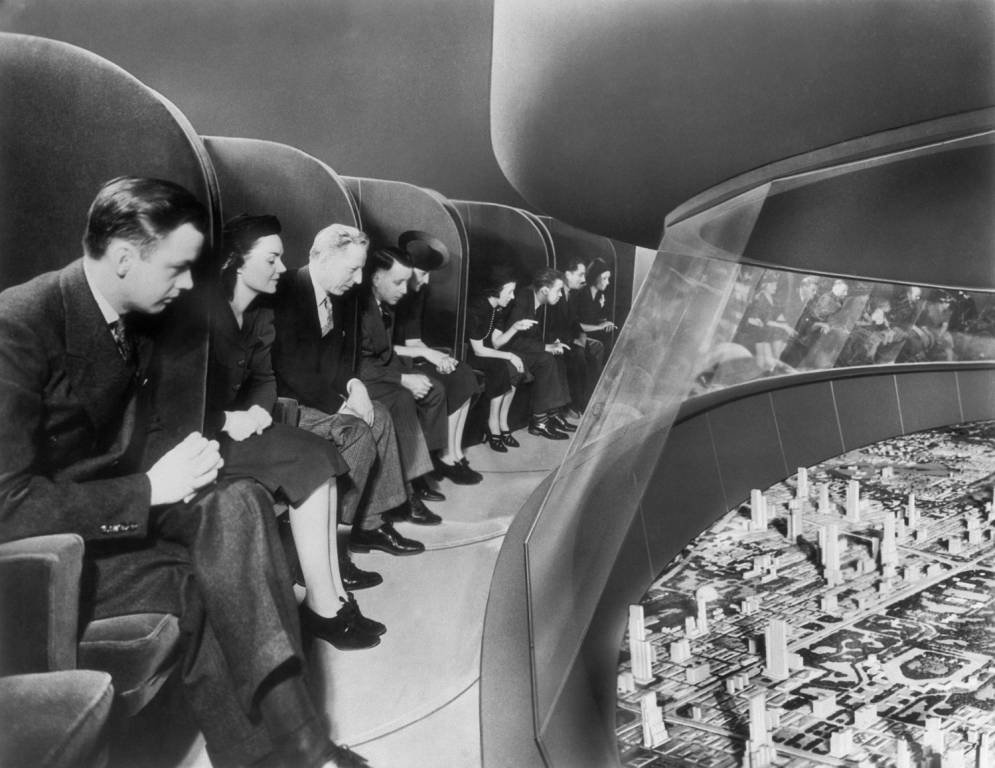 His book "Magic Motorways" (1940) promoted advances in highway design and transportation, foreshadowing the Interstate Highway System ("there should be no more reason for a motorist who is passing through a city to slow down than there is for an airplane which is passing over it").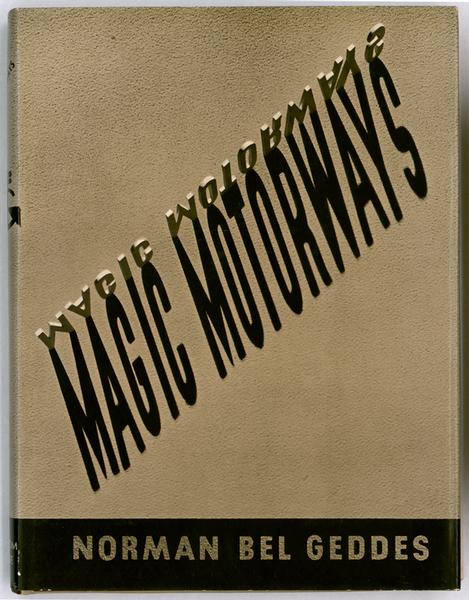 The casing for the Mark I computer was designed by Norman Bel Geddes. IBM's Thomas Watson presented it to Harvard. At the time, some saw it as a waste of resources, but Bel Geddes' original concept set the standard for future computer aesthetics, and one can see them in today's products, especially those of Apple, Inc.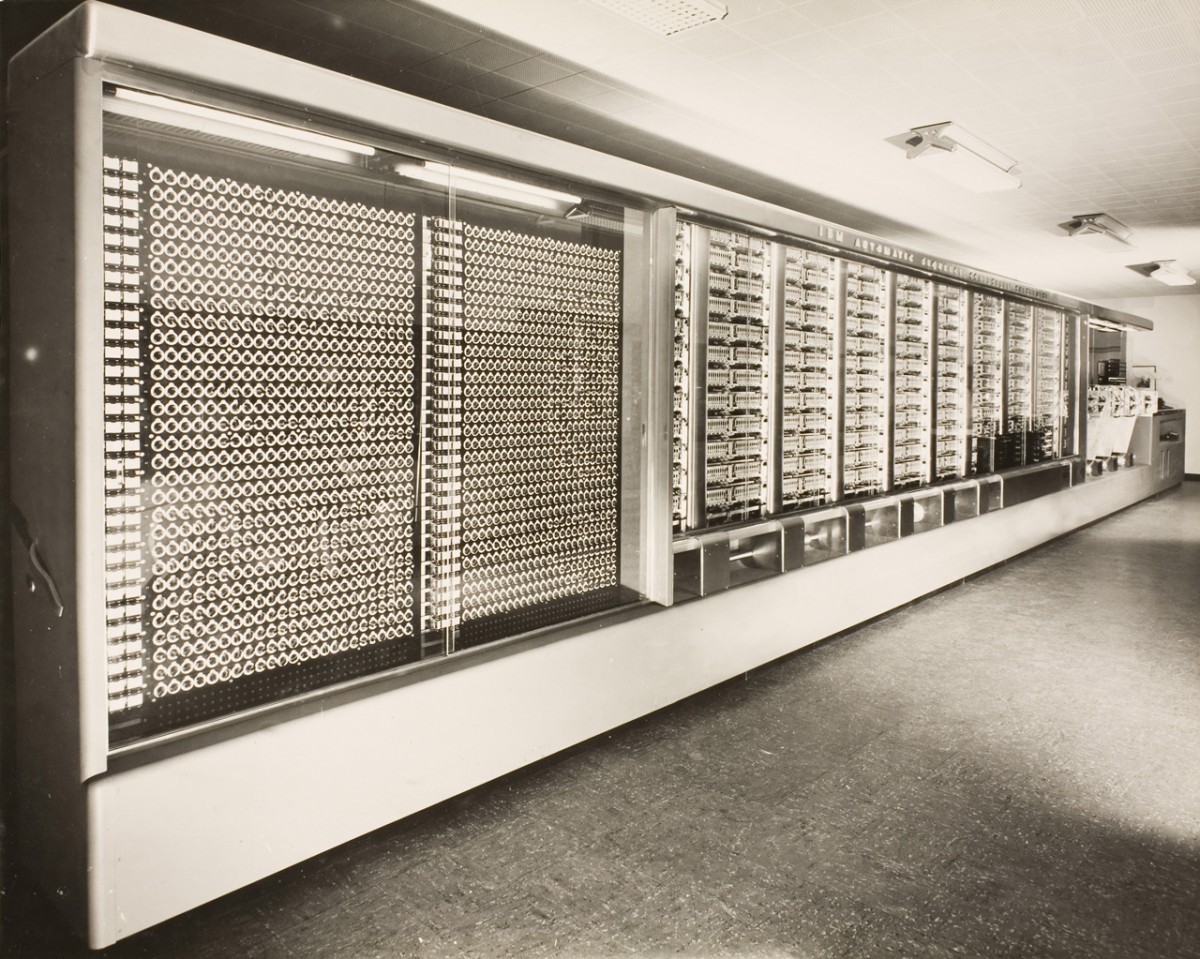 When one looks at works like his Futurama now, it seems like a stunning combination of foresight and naïveté. Bel Geddes figured out what the modern American city was going to look like before anyone else did. He knew that visual excitement and energy had to be a part of modernism. He just failed to understand that there were other things that made cities work, things were incompatible with the world of the automobile. Norman Bel Geddes never quite understood how the world really worked. But more than anyone else, he gave modernism panache.
Bel Geddes died in near obscurity on May 8, 1958, in New York City. No cause of death was given, and there is no record of his burial.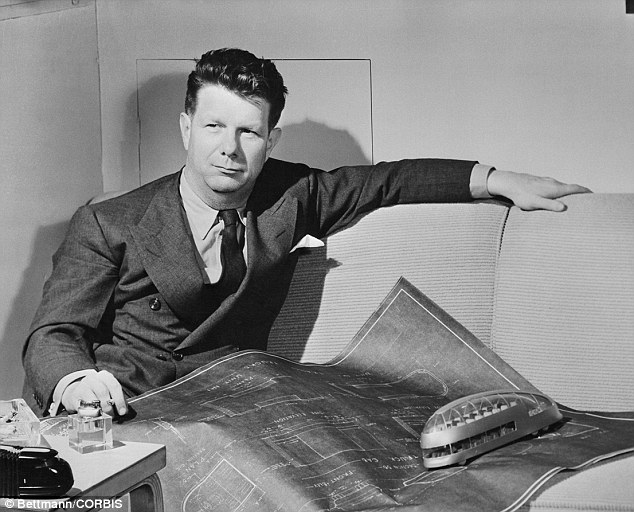 His autobiography, "Miracle in the Evening," was published posthumously in 1960. The archive of Norman Bel Geddes is held by the Harry Ransom Center at the University of Texas at Austin. This large collection includes models, drafts, watercolor designs, research notes, project proposals, and correspondence. In 2013, the Ransom Center was the first to hold an exhibition of his work called "I Have Seen the Future: Norman Bel Geddes Designs America" and ran from September 11, 2012 to January 6, 2013.
---
Edited from:
https://en.wikipedia.org/wiki/Norman_Bel_Geddes
http://www.roadandtrack.com/car-culture/features/a6238/this-is-norman-bel-geddes-prophetic-designer-and-unsung-automotive-hero/
http://www.vanityfair.com/culture/architecture/2013/10/norman-bel-geddes-designer-original-futurama
---
see an error? click here to send corrections!
---