Today's Artist Birthday: Maurice Sendak
Maurice Bernard Sendak ( June 10, 1928 – May 8, 2012) was an American illustrator and writer of children's books. He became widely known for his book Where the Wild Things Are, first published in 1963. The now-renowned children's author studied at the Art Students League and illustrated more than 80 books by other writers before authoring one himself.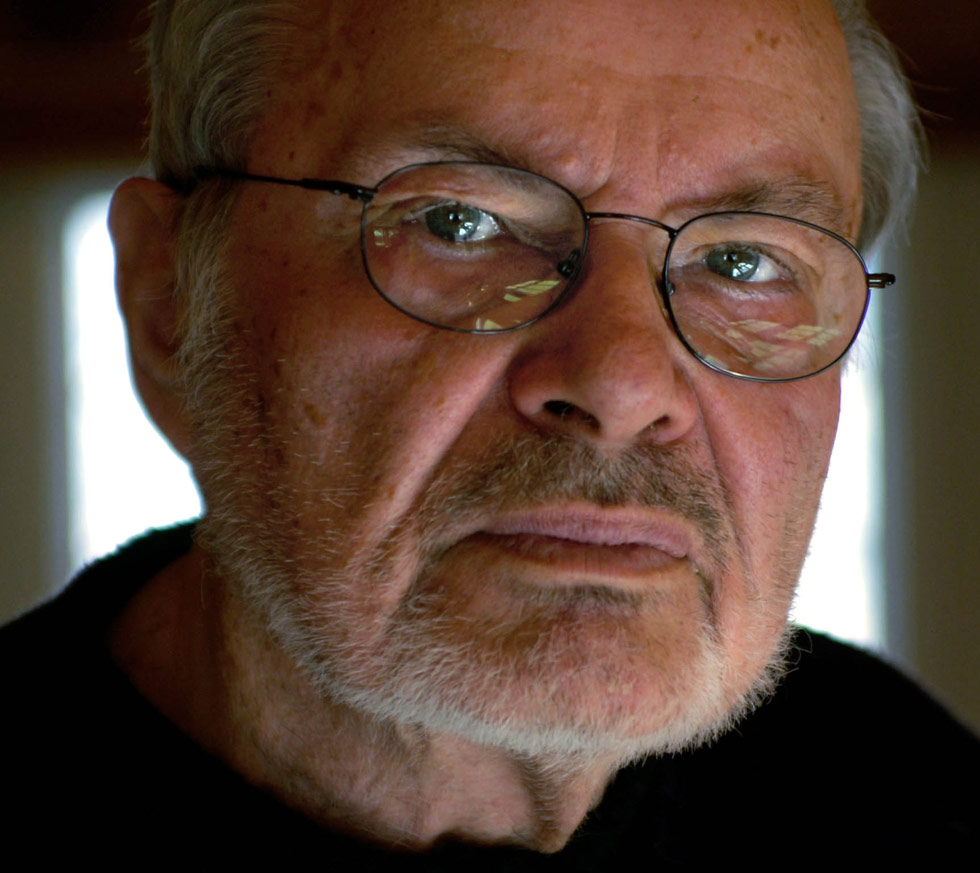 Beloved children's book author and illustrator Maurice Sendak grew up in Brooklyn, New York. He described his childhood as a "terrible situation" due to the death of members of his extended family during the Holocaust which exposed him at a young age to the concept of human cruelty, and mortality. The son of a dressmaker, he was a sickly child who started drawing to pass the time. He excelled at art, landing a part-time job at All-American Comics while in high school. He decided at twelve years of age to become an illustrator, after seeing the Walt Disney film, Fantasia.
While working on window displays for New York's famed toy store F.A.O. Schwarz in the late 1940s, Sendak met legendary children's book editor Ursula Nordstrom. She helped him land his first job illustrating children's books. During the 1950s, he worked on books by such authors as Ruth Krauss and Else Holmelund Minarik.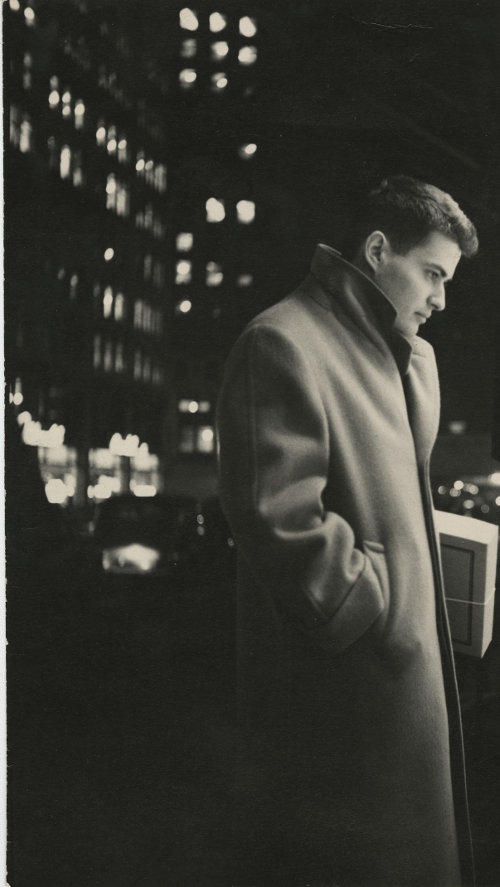 In 1956, he published Kenny's Window, the first children's book he both wrote and illustrated himself. Before long, he turned the children's book world upside down with his 1963 masterpiece Where the Wild Things Are. Sendak captured the public's imagination with this tale of a boy's journey into a strange land inhabited by strange yet appealing characters. The book's depictions of fanged monsters concerned some parents when it was first published, as his characters were somewhat grotesque in appearance.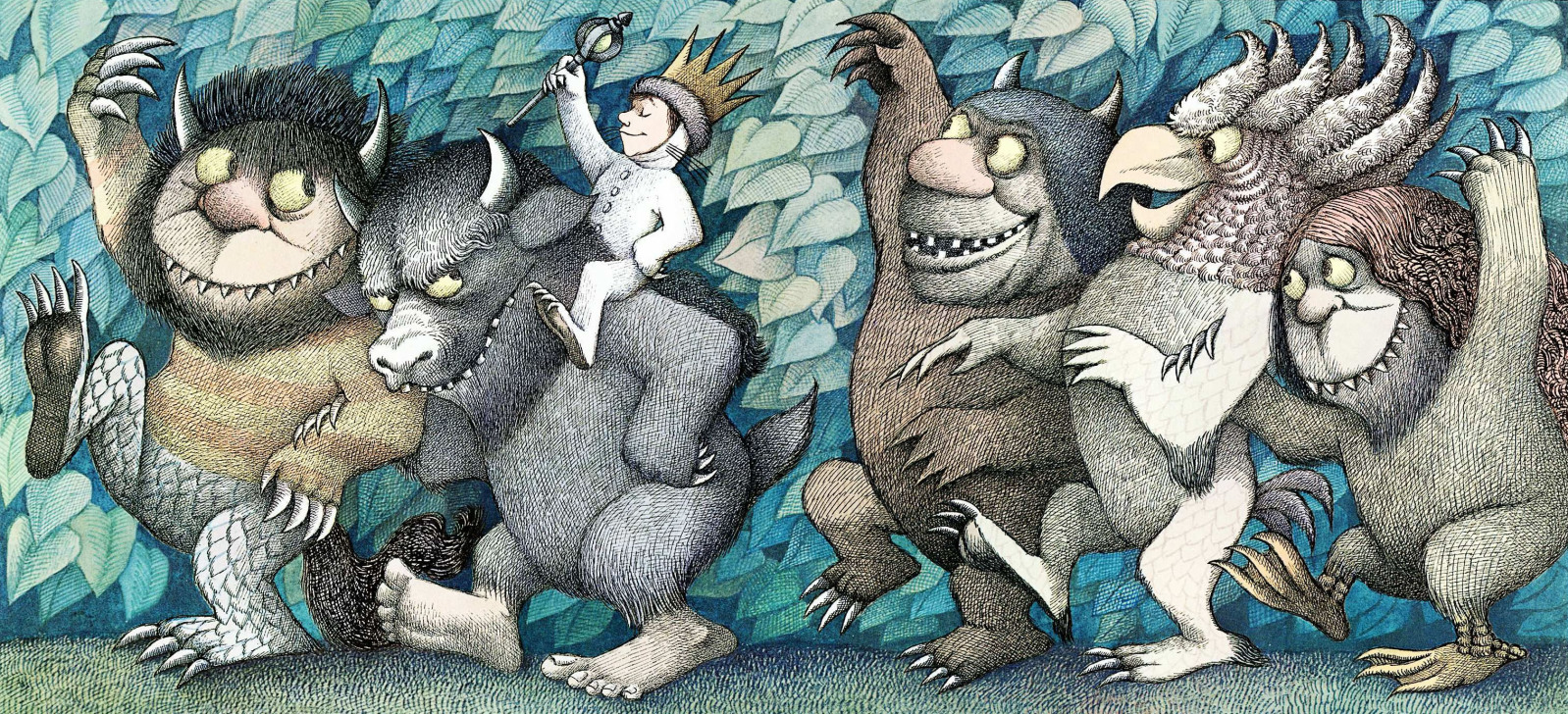 Though adults might have been wary, children adored his creations. Sendak later recounted the reaction of a fan: "A little boy sent me a charming card with a little drawing on it. I loved it. I answer all my children's letters – sometimes very hastily – but this one I lingered over. I sent him a card and I drew a picture of a Wild Thing on it. I wrote, 'Dear Jim: I loved your card.' Then I got a letter back from his mother and she said: 'Jim loved your card so much he ate it.' That to me was one of the highest compliments I've ever received. He didn't care that it was an original Maurice Sendak drawing or anything. He saw it, he loved it, he ate it."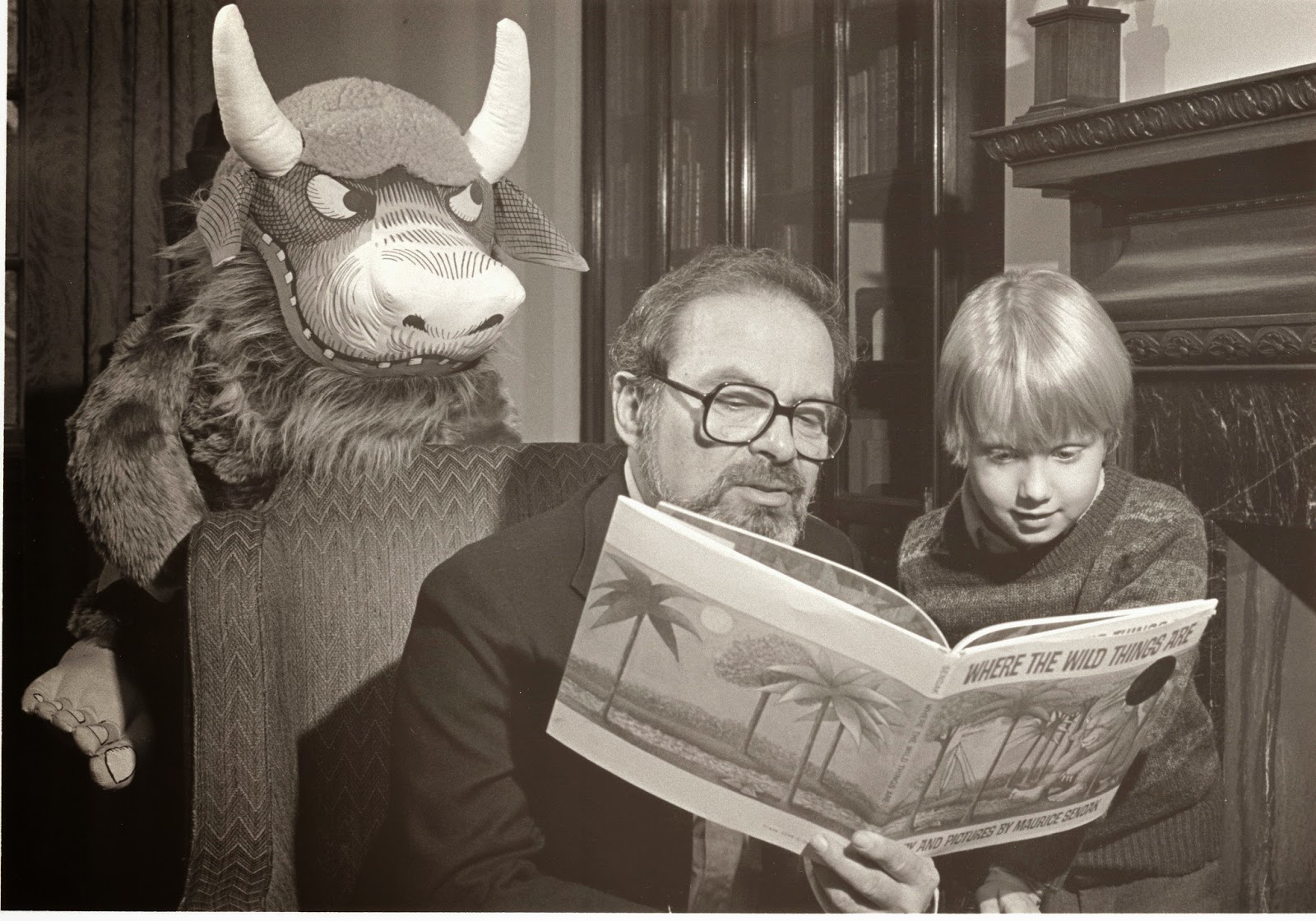 His dark, moody illustrations were a shocking contrast to the usually light and happy fare found in a typical children's book of the time. The main character Max, like many of Sendak's protagonists, acted like a real child, not some idealized version of youth.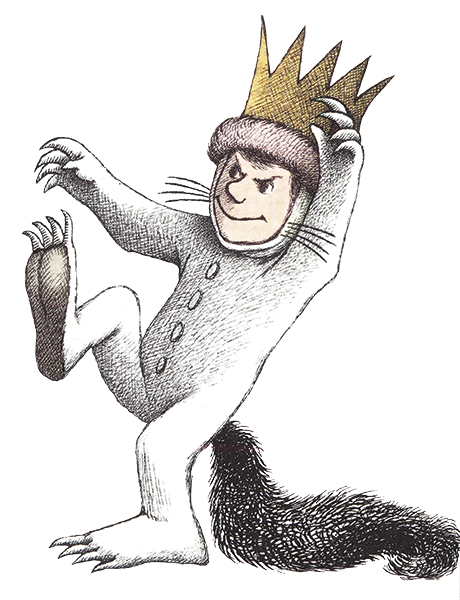 "In plain terms, a child is a complicated creature who can drive you crazy," he once said in an interview. "There's a cruelty to childhood, there's an anger. And I did not want to reduce Max to the trite image of the good little boy that you find in too many books." Where the Wild Things Are earned Sendak a Caldecott Medal in 1964, a special honor for children's book illustration.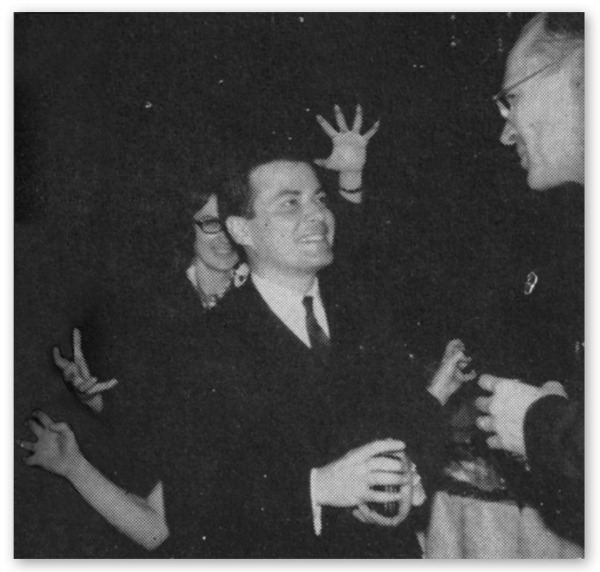 During his long career, Sendak produced more than 50 books, adored by children, and sometimes questioned over by adults. His In the Night Kitchen, originally issued in 1970, has often been subjected to censorship for its drawings of a young boy prancing naked through the story. The book has been challenged in several American states and regularly appears on the American Library Association's list of "frequently challenged and banned books". It was listed number 21 on the "100 Most Frequently Challenged Books of 1990–1999".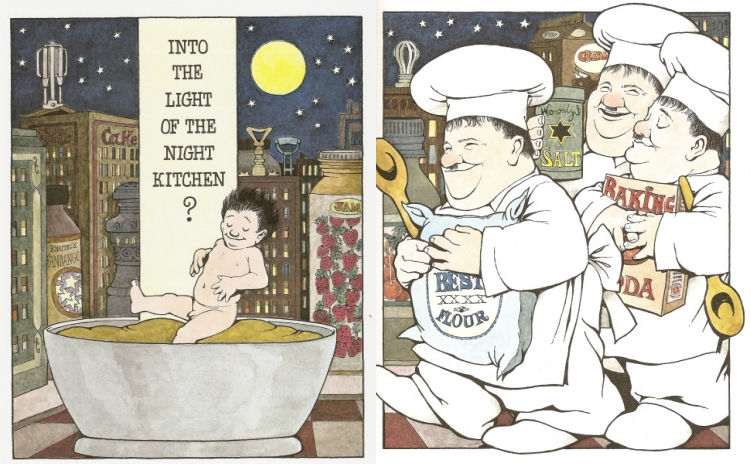 In 1981 he published Outside Over There, the story of a girl, Ida, and her sibling jealousy and responsibility. Her father is away and so Ida is left to watch her baby sister, much to her dismay. Her sister is kidnapped by goblins and Ida must go off on a magical adventure to rescue her. At first, she is not really eager to get her sister and nearly passes her sister right by when she becomes absorbed in the magic of the quest. In the end, she rescues her baby sister, destroys the goblins, and returns home committed to caring for her sister until her father returns home.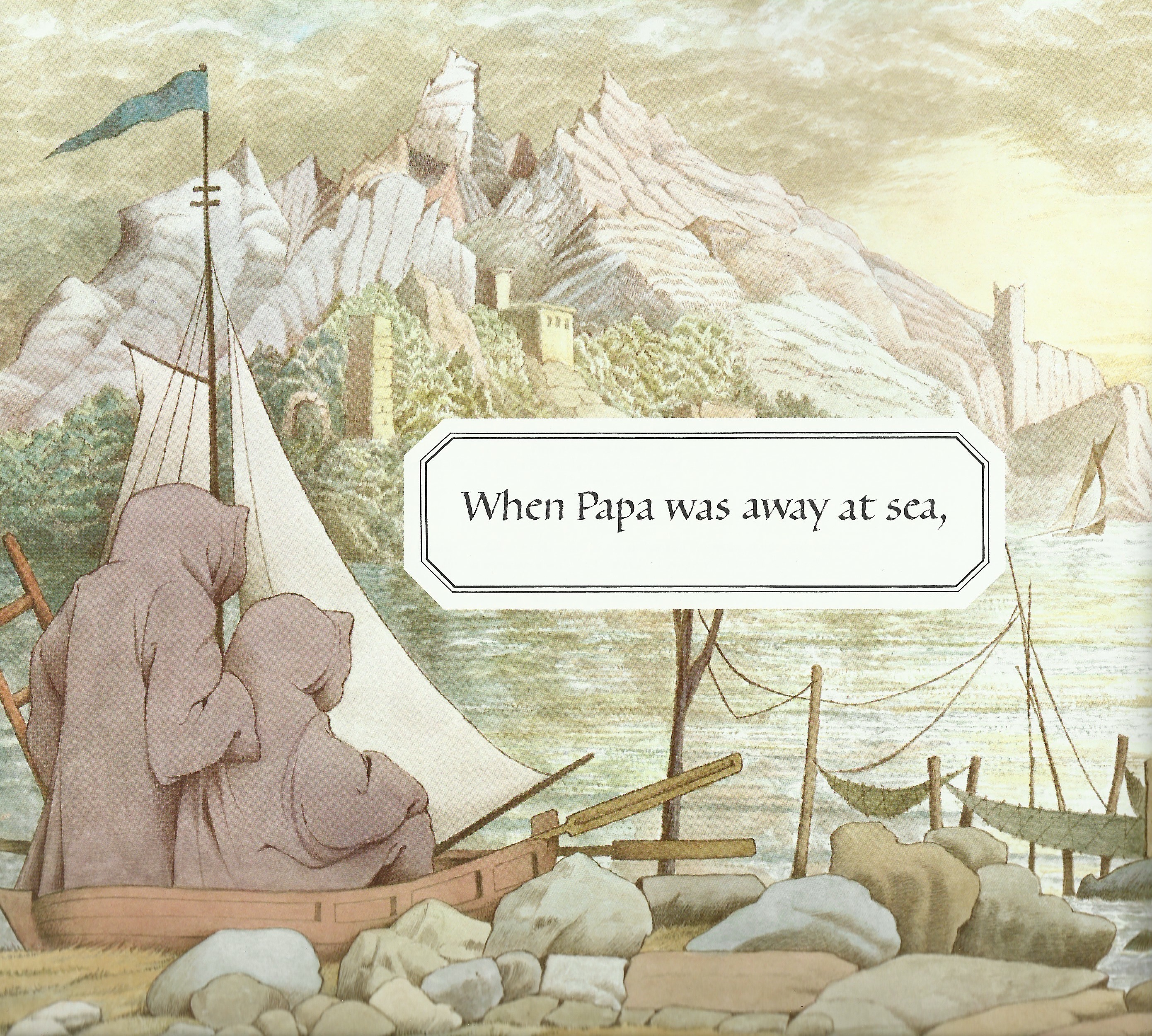 He also used his creative talents in a number of other forms, collaborating with Carole King for the animated musical Really Rosie. Sendak designed sets and costumes for stage versions of his books and other productions as well. In early 1980s, he created the sets for several operas, including Mozart's The Magic Flute at the House Grand Opera.
Sendak mentioned in a September 2008 article in The New York Times that he was gay and had lived with his partner, psychoanalyst Dr. Eugene Glynn, for 50 years before Glynn's death in May 2007. Revealing that he never told his parents, he said, "All I wanted was to be straight so my parents could be happy. They never, never, never knew." His relationship with Glynn had been mentioned by other writers before (e.g., Tony Kushner in 2003) and Glynn's 2007 death notice had identified Sendak as his "partner of fifty years". After his partner's death, Sendak donated $1 million to the Jewish Board of Family and Children's Services in memory of Glynn who had treated young people there. The gift will name a clinic for Glynn.
Though raised Jewish, as far as religion was concerned, Sendak was an atheist. In a 2011 interview he stated that he did not believe in God and explained that he felt that religion, and belief in God, "must have made life much easier [for some religious friends of his]. It's harder for us non-believers."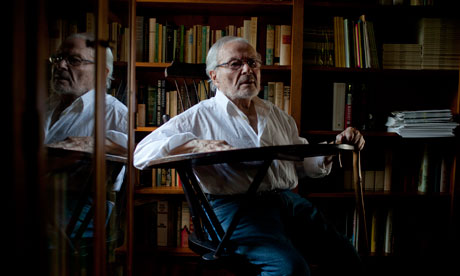 One of Sendak's last interviews was in January of 2012, when he appeared on the Colbert Report with actor/comedian Stephen Colbert. Poignant, and dare-we-say perfect, the interview was warmly personal, at times a bit startling, but from beginning to end, always very, very funny.
Sendak died on May 8, 2012, less than a month before his 84th birthday, in Danbury, Connecticut, from complications of a stroke he had suffered roughly a week before. His remains were cremated. The New York Times obituary called him "the most important children's book artist of the 20th century."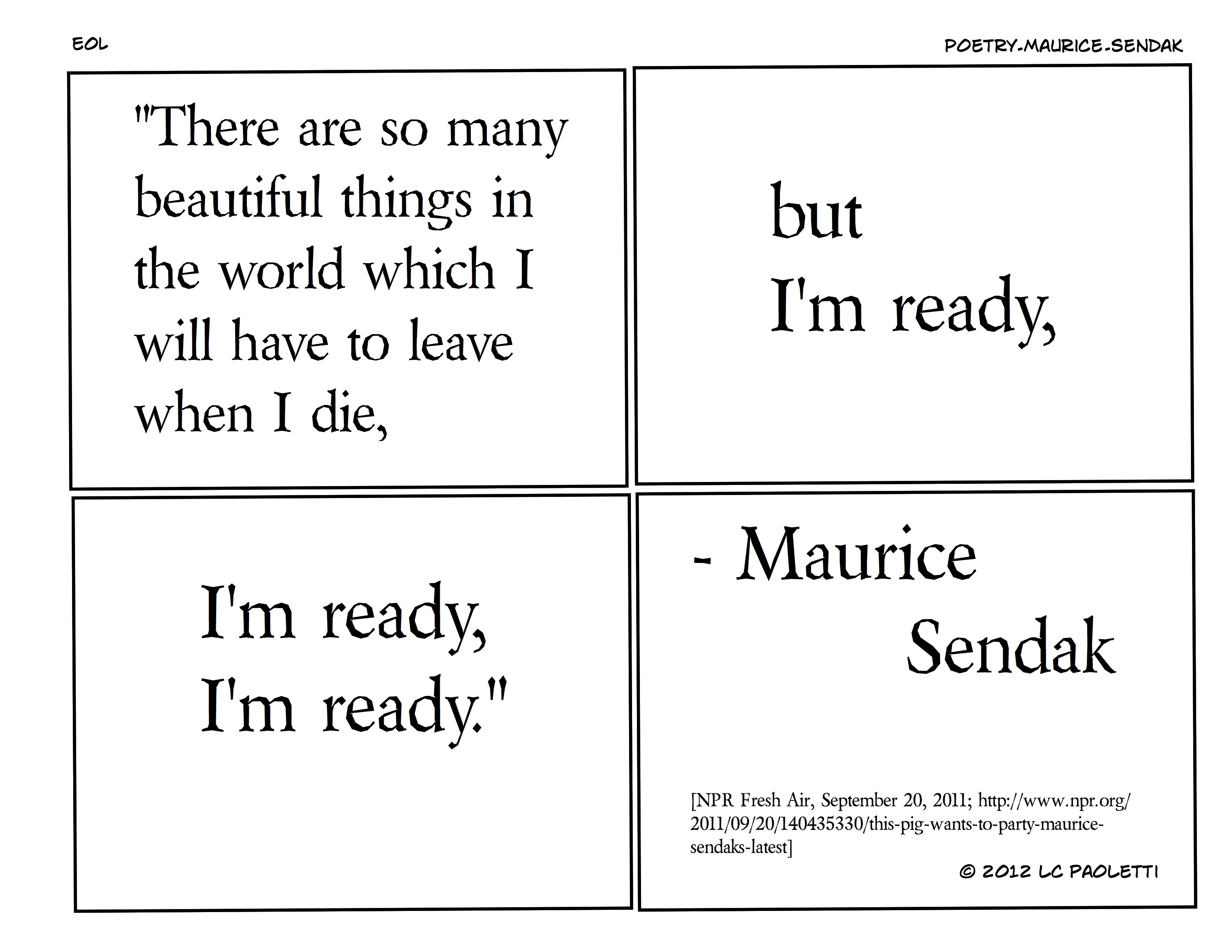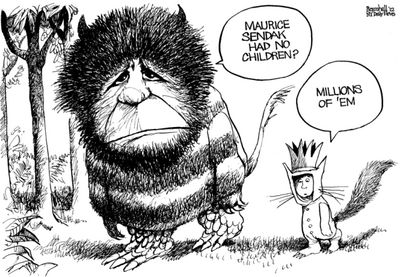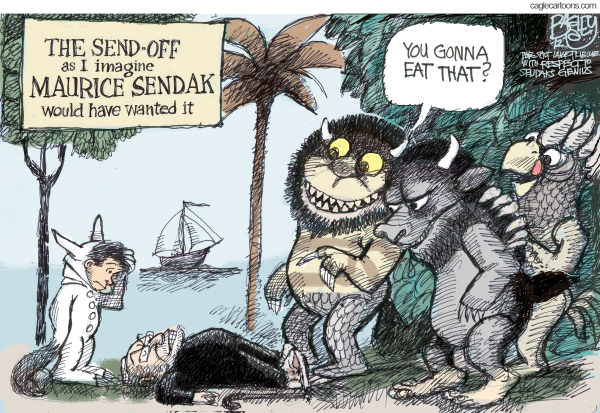 Stephen Colbert was deeply moved by Sendak's death, especially as it occured just as his own parody children's book "I Am A Pole And So Can You," was published. He had inspired Colbert to publish the book after the comedian read his book to Sendak during their interview, and Sendak replied, "The sad thing is, I like it." On Colbert's television program The Colbert Report, when reporting on Sendak's death, Colbert concluded with, "We are all honored to have been briefly invited into his world."
Indeed. We are.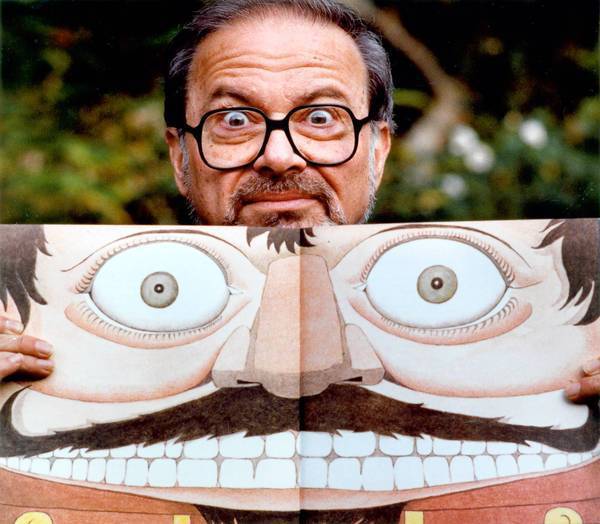 ---
Edited from:
---
see an error? click here to send corrections!
---