Today's Artist Birthday: Maurice de Vlaminck, painter, writer, and poet
Maurice de Vlaminck (4 April 1876 – 11 October 1958) was a French painter. Along with André Derain and Henri Matisse he is considered one of the principal figures in the Fauve movement, a group of modern artists who from 1904 to 1908 were united in their use of intense color. Vlaminck one of the Fauves at the controversial Salon d'Automne exhibition of 1905.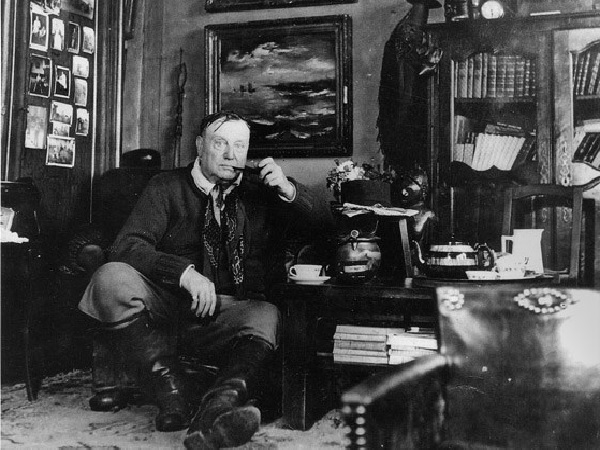 Maurice de Vlaminck was born in Rue Pierre Lescot in Paris. His father Edmond Julien was Flemish and taught violin and his mother Joséphine Caroline Grillet came from Lorraine and taught piano. His father taught him to play the violin. He began painting in his late teens. In 1893, he studied with a painter named Henri Rigalon on the Île de Chatou. In 1894 he married Suzanne Berly.
The turning point in his life was a chance meeting on the train to Paris towards the end of his stint in the army. De Vlaminck, then 23, met an aspiring artist, André Derain, with whom he struck up a lifelong friendship. When de Vlaminck completed his army service in 1900, the two rented a studio together, the Maison Levanneur which now houses the Cneai, for a year before Derain left to do his own military service. In 1902 and 1903 he wrote several mildly pornographic novels illustrated by Derain. He painted during the day and earned his livelihood by giving violin lessons and performing with musical bands at night.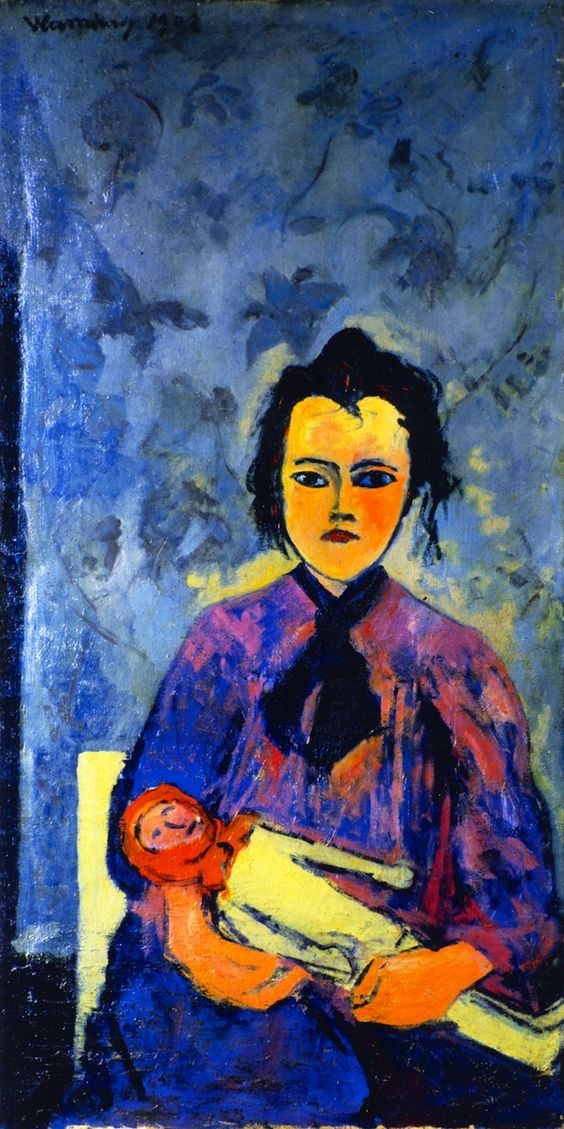 After visiting a Vincent van Gogh exhibit in 1901, de Vlaminck declared that he "loved van Gogh that day more than my own father." His exuberant paint application and vibrant use of color joyfully displayed the influence of van Gogh. De Vlaminck's compositions show familiarity with the Impressionists, several of whom had painted in the same area in the 1870s and 1880s.
Vlaminck participated in the controversial 1905 Salon d'Automne exhibition. After viewing the boldly colored canvases of Vlaminck, Henri Matisse, André Derain, Albert Marquet, Kees van Dongen, Charles Camoin, and Jean Puy, the art critic Louis Vauxcelles disparaged the painters as "fauves" (wild beasts), thus giving their movement the name by which it became known, Fauvism.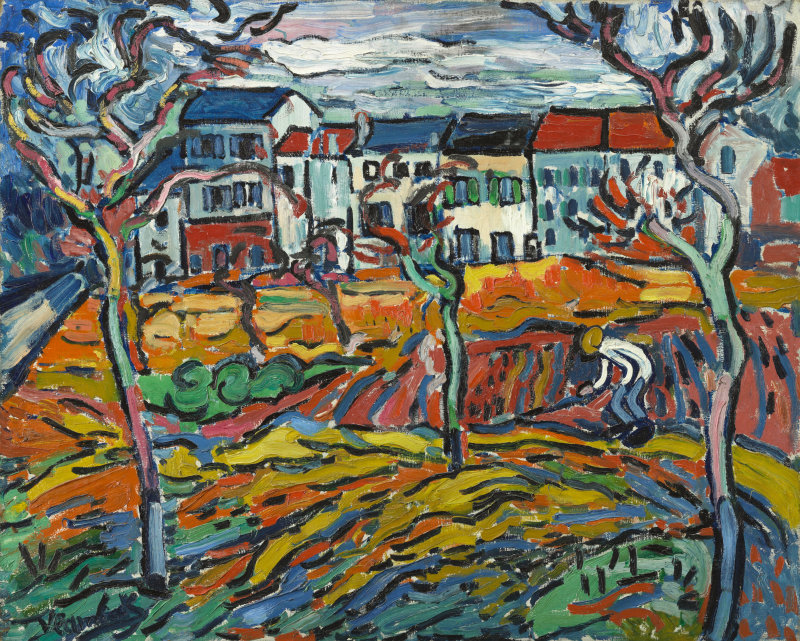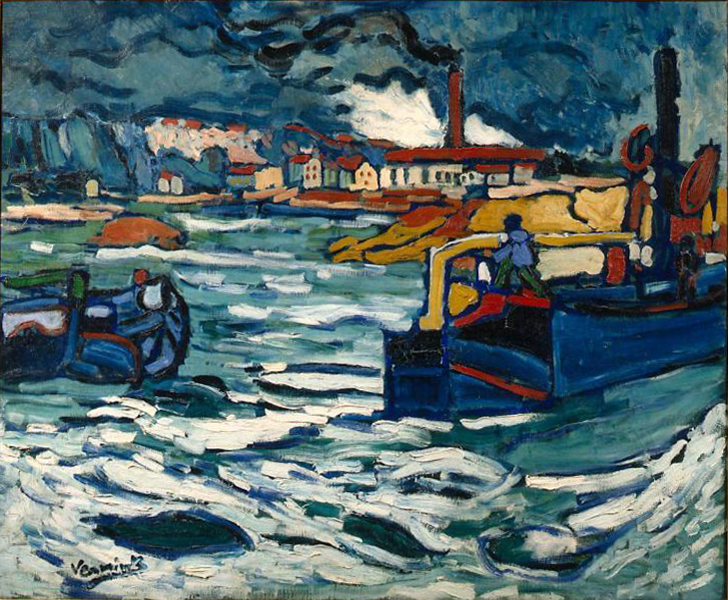 From 1908 his palette grew more monochromatic, and the predominant influence was that of Cézanne. His later work displayed a dark palette, punctuated by heavy strokes of contrasting white paint. In 1911, de Vlaminck traveled to London and painted by the Thames. In 1913, he painted again with Derain in Marseille and Martigues. In World War I he was stationed in Paris, and began writing poetry.
Eventually he settled in Rueil-la-Gadelière, a small village south-west of Paris. He married his second wife, Berthe Combes, with whom he had two daughters. From 1925 he traveled throughout France, but continued to paint primarily along the Seine, near Paris.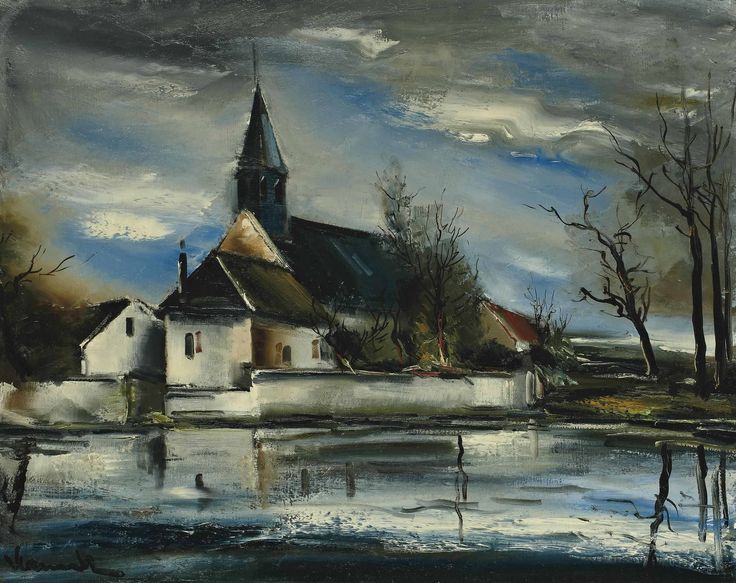 Vlaminck was a prolific artist and extremely popular amongst collectors. While primarily a landscape artist, Vlaminck also produced some handsome portraits, notably "Self-portrait" (1912) and "M. Itasse" or "Cher Ami" (1924). He continued writing while working as a painter.
Resentful that Fauvism had been overtaken by Cubism as an art movement de Vlaminck blamed Picasso. During the Second World War de Vlaminck visited Germany and on his return published a tirade against Picasso and Cubism in the periodical Comoedia in June 1942.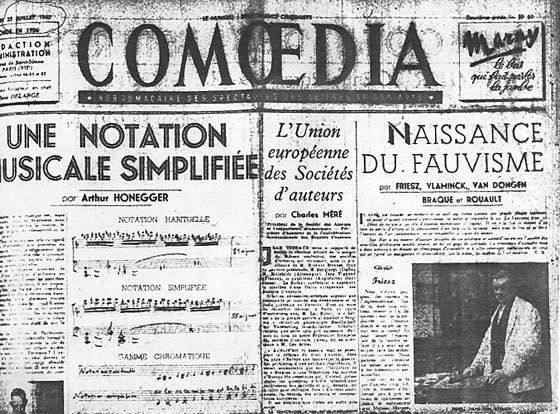 By the end of his life he had written some 20 works—novels, poems and reminiscences—the most noteworthy of which are Tournant dangereux (Paris, 1929; Eng. trans., 1961), Le Ventre ouvert (Paris, 1937), Portraits avant décès (Paris, 1943) and Paysages et personnages (Paris, 1953). He also illustrated with drawings, woodcuts, etchings and lithographs more than 20 books. A practised story teller, de Vlaminck wrote many autobiographies, marred little either by lack of confidence or adherence to the truth.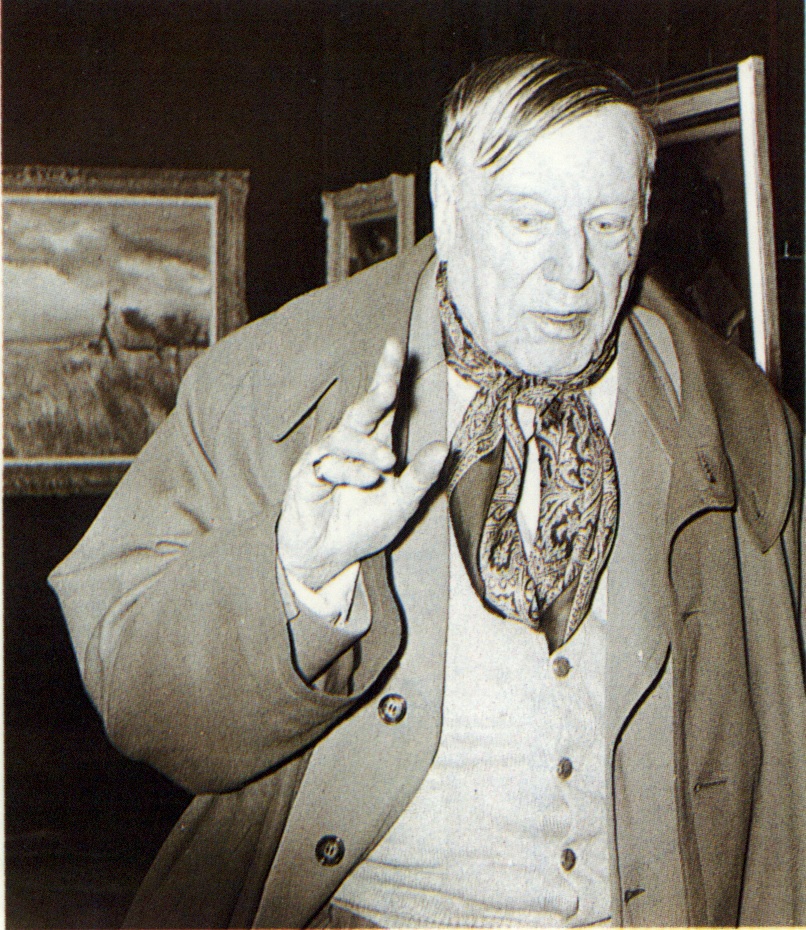 De Vlaminck died in Rueil-la-Gadelière on 11 October 1958.
---
Edited from:
---