Drawing Restraint 19 employs a skateboard as a drawing tool. A block of graphite is mounted beneath the skateboard deck on the front end of the board. A skater performs a nose manual (a wheelie on the nose of the board, leaning in the direction of movement) across a smooth surface, tipping the nose of the board forward and leaving behind a drawn graphite line. The piece was part of a benefit art show and auction titled "Good Wood Exhibit", raising awareness and funds for a Do-It-Yourself skate park project in Detroit, Michigan. The board was purchased by People Skate and Snowboard and it is displayed at their only location in Keego Harbor, Michigan.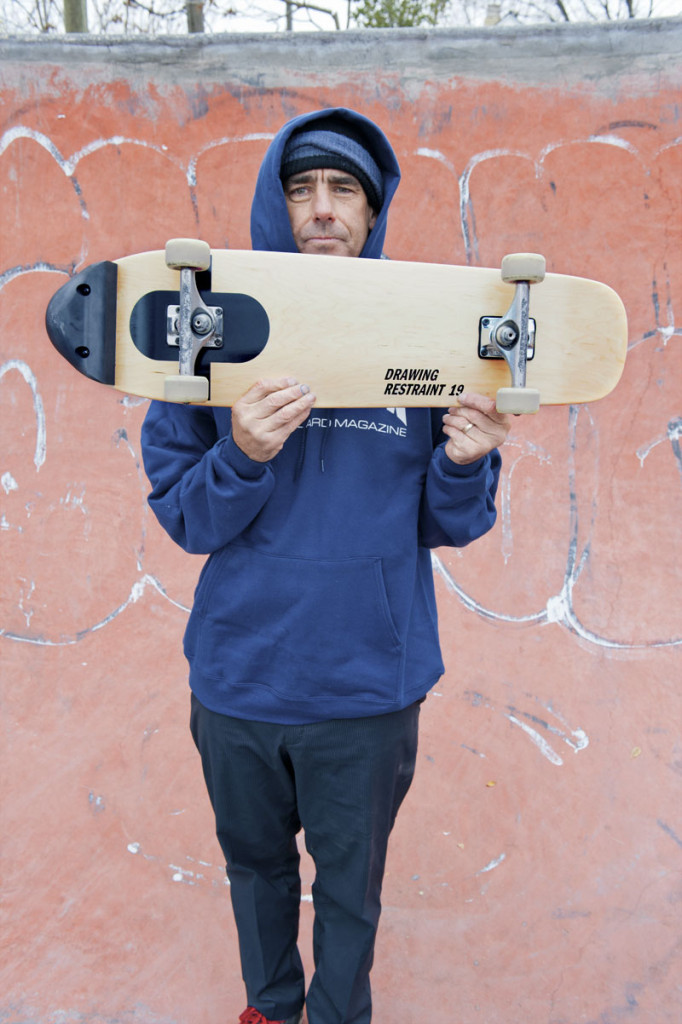 Barney's epic The Cremaster Cycle (1994–2002) is a project consisting of five feature-length films that explore processes of creation. His concentration in sculpture is accentuated by his use of video. Barney uses video to perfect his sculpture by evaluating positioning, lighting, size and shape, using video as a means to his end product of sculpture. Barney's long-time collaborator Jonathan Bepler composed and arranged the films' soundtracks. The cycle unfolds not just cinematically, but also through the photographs, drawings, sculptures, and installations the artist produces in conjunction with each episode. Its conceptual departure point is the male cremaster muscle, which controls testicular contractions in response to external stimuli.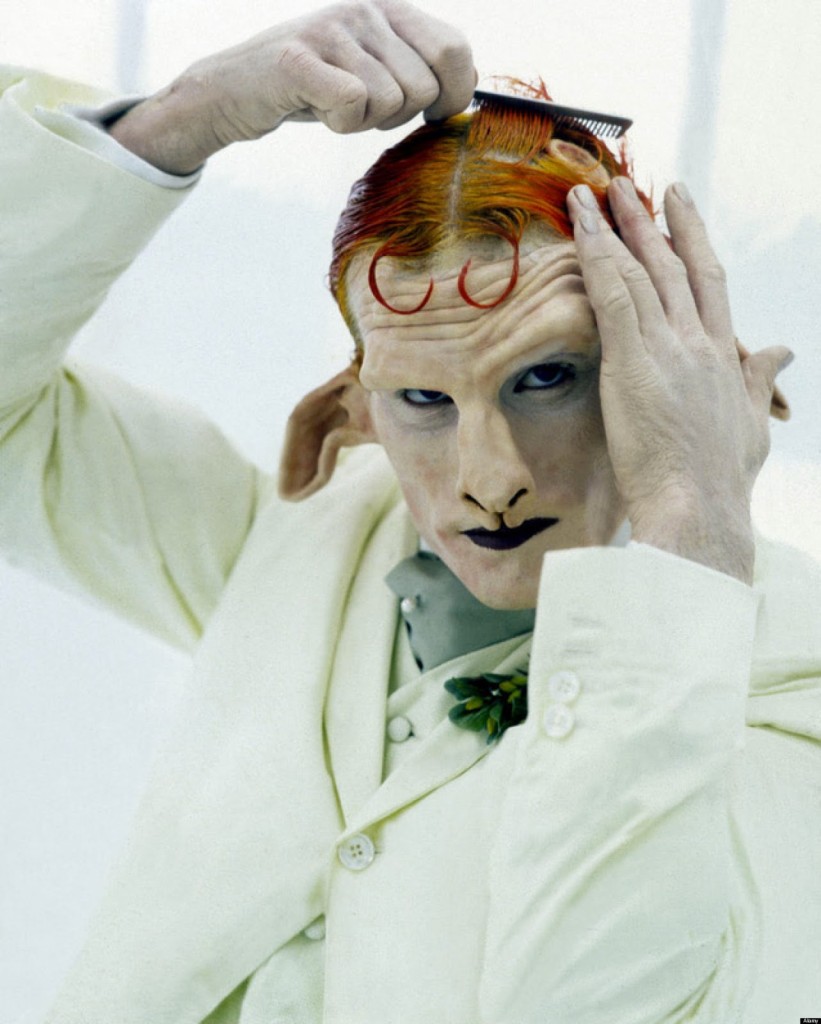 The project is rife with anatomical allusions to the position of the reproductive organs during the embryonic process of sexual differentiation: Cremaster 1 represents the most "ascended" or undifferentiated state, Cremaster 5 the most "descended" or differentiated. The cycle repeatedly returns to those moments during early sexual development in which the outcome of the process is still unknown. In Barney's metaphoric universe, these moments represent a condition of pure potentiality. As the cycle evolved over eight years, Barney looked beyond biology as a way to explore the creation of form, employing narrative models from other realms, such as biography, mythology, and geology. The photographs, drawings, and sculptures radiate outward from the narrative core of each film installment. Barney's photographs—framed in plastic and often arranged in diptychs and triptychs that distill moments from the plot—often emulate classical portraiture. His graphite and petroleum jelly drawings represent key aspects of the project's conceptual framework. The Walker Art Center is the only American institution to own the entire Cremaster Cycle.
%
|
%
|
%
|
%
|
%
|
%
|
%