Mark Ryden: painter, author, filmmaker
Mark Ryden (born January 20, 1963) is an American painter, part of the Lowbrow (or Pop Surrealist) art movement. He was dubbed "the god-father of pop surrealism" by Interview Magazine. Artnet named Ryden and his wife, the painter Marion Peck, the King and Queen of Pop Surrealism and one of the ten most important art couples in Los Angeles. Ryden's aesthetic is developed from subtle amalgams of many sources, from Ingres, David and other French classicists to Little Golden Books. Ryden also draws his inspiration from anything that will evoke mystery: old toys, anatomical models, stuffed animals, skeletons and religious ephemera found in flea markets.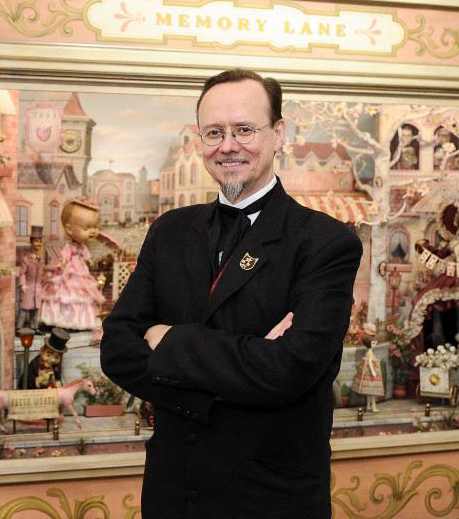 Ryden was born in Medford, Oregon on January 20, 1963, but was raised in Southern California, where his father made a living painting, restoring and customizing cars. He has two sisters and two brothers, one a fellow artist named Keyth Ryden, who works under the name KRK. Mark Ryden graduated from the Art Center College of Design in Pasadena in 1987.
%
|
%
|
%
|
%
|
%
|
%
|
%
|
%