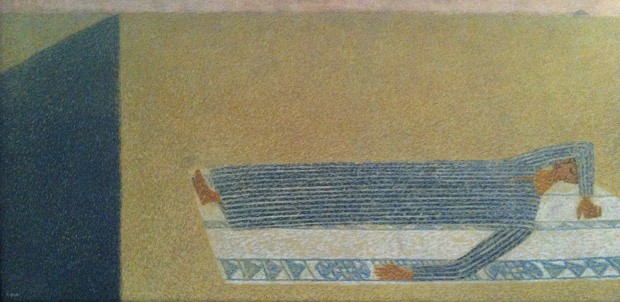 A solo exhibition at the Wildenstein Galleries in Paris in 1955 brought her international recognition. She moved permanently to New York City in 1960. Her collage paintings attracted immediate institutional and critical attention and she exhibited with Betty Parsons.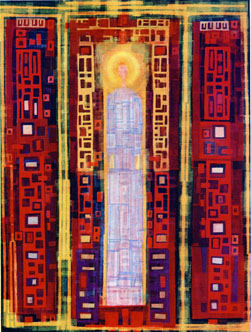 Her work became increasingly abstract and more brightly colored after she moved to New York, and she worked prolifically into the 1970s and 1980s, delving into post-cubist abstraction, using vibrant color and geometric forms. As artist-in-residence she taught at numerous American universities as well as in China, Brazil, Lebanon, and Uganda.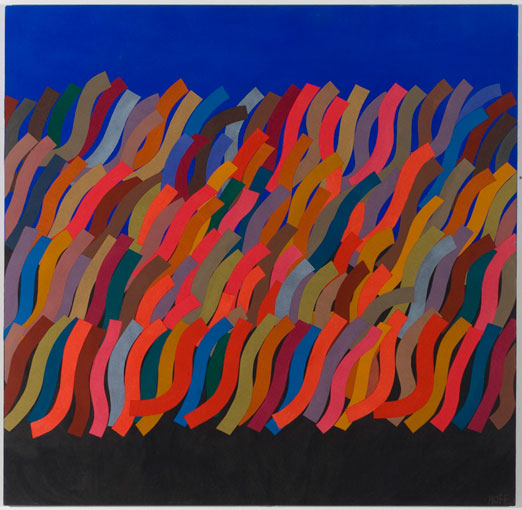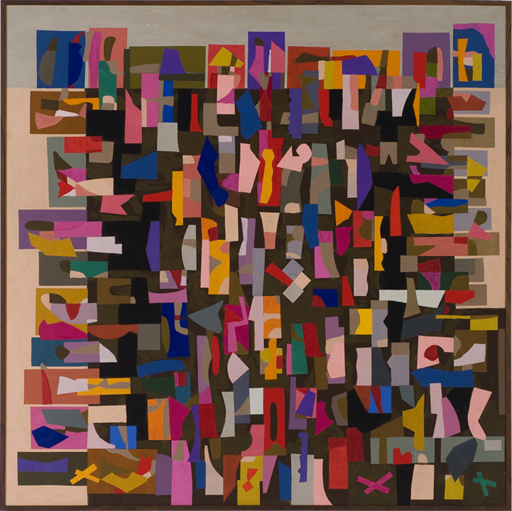 Margo Hoff peacefully passed away in her sleep while at her New York loft, her home and studio, at the age of 98.
%
|
%
|
%
|
%