Today's Artist Birthday: Margo Hoff
Margo Hoff (1910-2008) was born and raised in Tulsa, Oklahoma, to parents Clarence Hoff, a carpenter, and Ada Hayes. The second of eight children, she began making art at an early age, modeling small figures from clay and earning a silver medal in free hand drawing at age 14. After two years at the University of Tulsa, she relocated to Chicago to study at the School of the Art Institute of Chicago (SAIC) in 1933.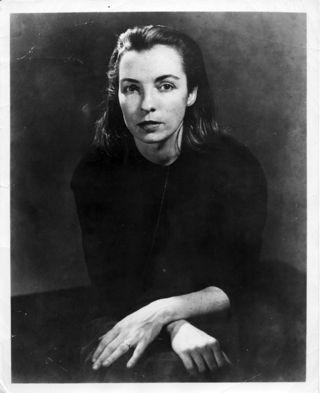 Her early style as a figurative painter was greatly influenced by Mexican painters of 1930s. She and her husband George Buehr (who was also an artist and teacher at SAIC) traveled to Mexico numerous times, often together with artist colleagues Frank Vavruska, Eleanor Coen, and Max Kahn. She developed a clean, linear style in multiple media: painting and printmaking, especially woodblock prints, having studied lithography and woodcut with Francis Chapin and Kahn.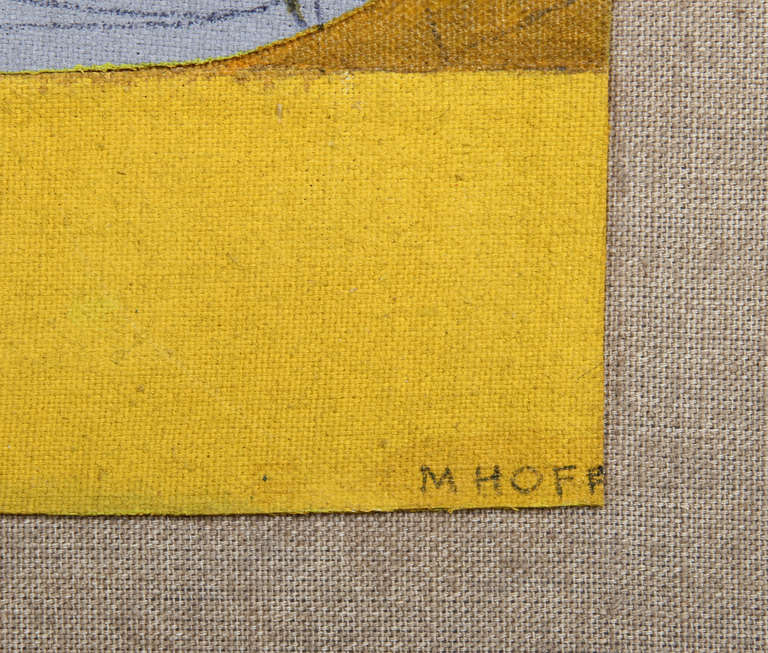 Hoff first found success with her edgy, figurative work while still a student at the SAIC in the mid-1940s. At the transition point of this change from naturalism to stylization, in 1946, her career experienced its first major boost when the Art Institute purchased her oil painting Murder Mystery, which remains in its permanent collection, along with several other her works.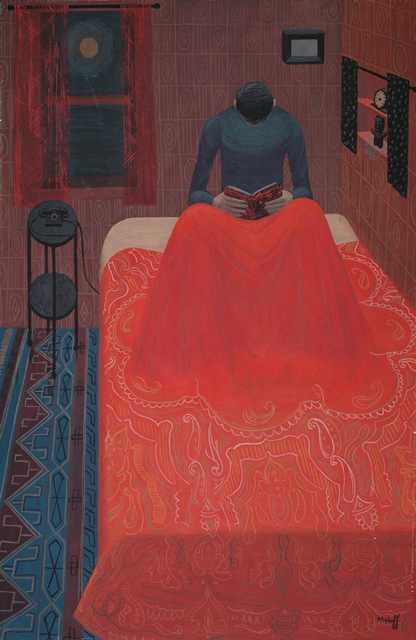 She received four awards in annual Chicago and Vicinity Exhibitions, in 1945, 1946, 1950, and 1953. Her oil on board Untitled (Desert road) depicts a sleeping figure, rendered with muted colors in a simplified, abstracted landscape.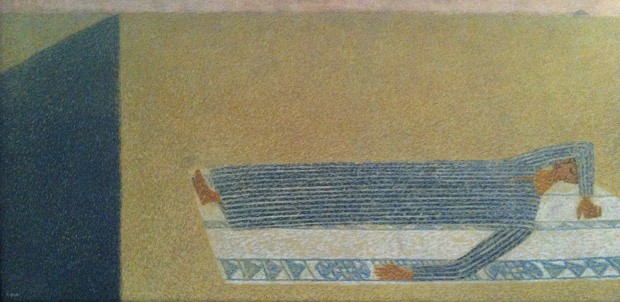 A solo exhibition at the Wildenstein Galleries in Paris in 1955 brought her international recognition. She moved permanently to New York City in 1960. Her collage paintings attracted immediate institutional and critical attention and she exhibited with Betty Parsons.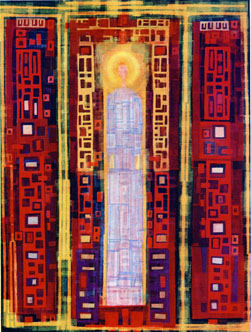 Her work became increasingly abstract and more brightly colored after she moved to New York, and she worked prolifically into the 1970s and 1980s, delving into post-cubist abstraction, using vibrant color and geometric forms. As artist-in-residence she taught at numerous American universities as well as in China, Brazil, Lebanon, and Uganda.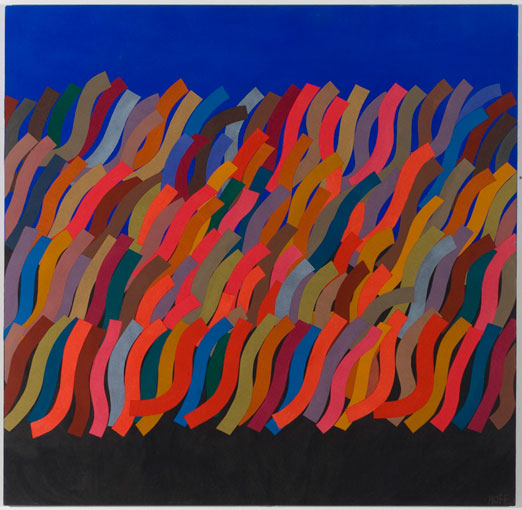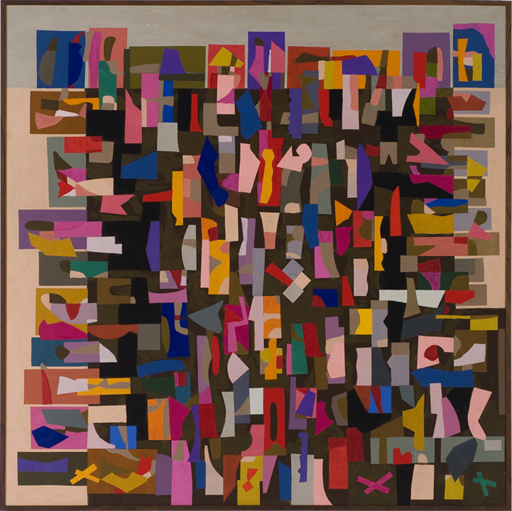 Margo Hoff peacefully passed away in her sleep while at her New York loft, her home and studio, at the age of 98.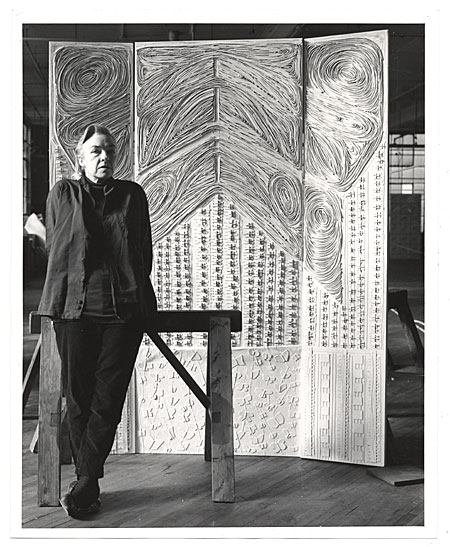 ---
---
see an error? click here to send corrections!
---