Today's Artist Birthday: Marc Chagall
Marc Zakharovich Chagall (6 July 1887 – 28 March 1985) was a Russian-French artist. An early modernist, he was associated with several major artistic styles and created works in virtually every artistic medium, including painting, book illustrations, stained glass, stage sets, ceramic, tapestries and fine art prints.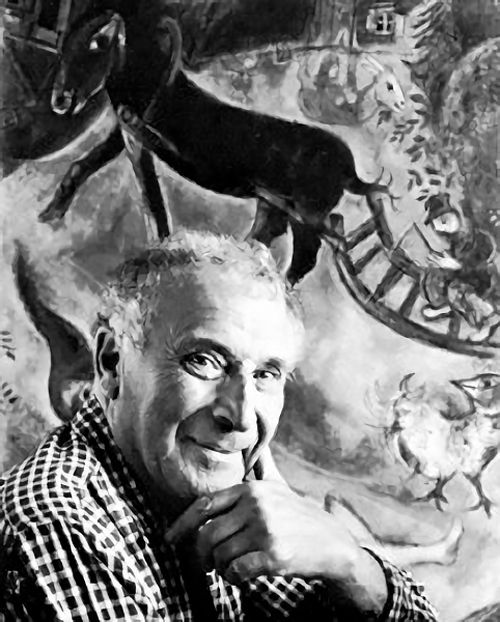 Marc Chagall was born in a small Hassidic community on the outskirts of Vitebsk, Belarus, on July 7, 1887. His father was a fishmonger, and his mother ran a small sundries shop in the village. As a child, Chagall attended the Jewish elementary school, where he studied Hebrew and the Bible, before later attending the Russian public school. He began to learn the fundamentals of drawing during this time, but perhaps more importantly, he absorbed the world around him, storing away the imagery and themes that would feature largely in most of his later work.
%
|
%
|
%
|
%
|
%
|
%
|
%
|
%
|
%
|
%
|
%