Today's Artist Birthday: Laurie Anderson
Laura Phillips "Laurie" Anderson (born June 5, 1947) is an American experimental performance artist, composer, musician and film director who plays violin and keyboards and sings in a variety of experimental music and art rock styles. She  is a pioneer in electronic music and has invented several devices such as a tape-bow violin that uses recorded magnetic tape on the bow instead of horsehair and a magnetic tape head in the bridge, and a "talking stick, "a six-foot (1.8 m) long baton-like MIDI controller that can access and replicate sounds.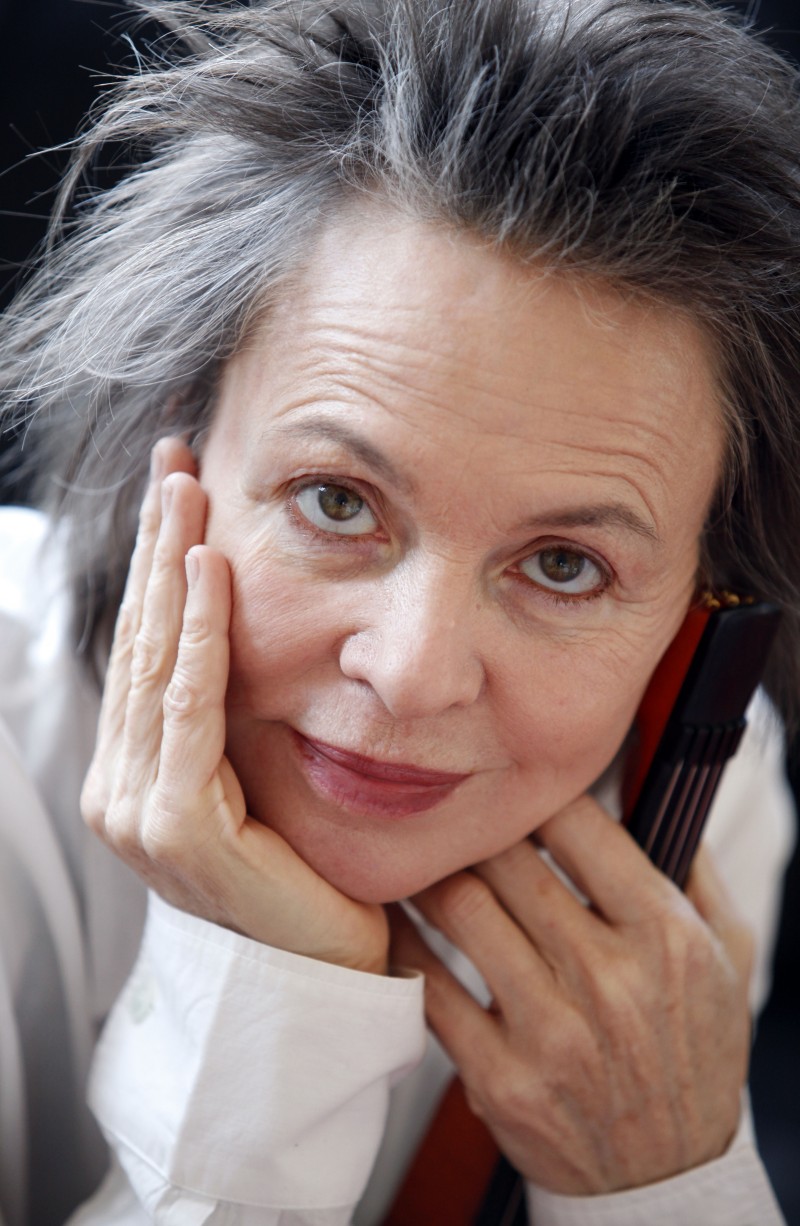 Anderson was born in Glen Ellyn, Illinois on June 5, 1947, the daughter of Mary Louise (née Rowland) and Arthur T. Anderson. She graduated from Glenbard West High School, attended Mills College in California, and eventually graduated from Barnard College magna cum laude and Phi Beta Kappa, studying art history. In 1972, she obtained an MFA in sculpture from Columbia University.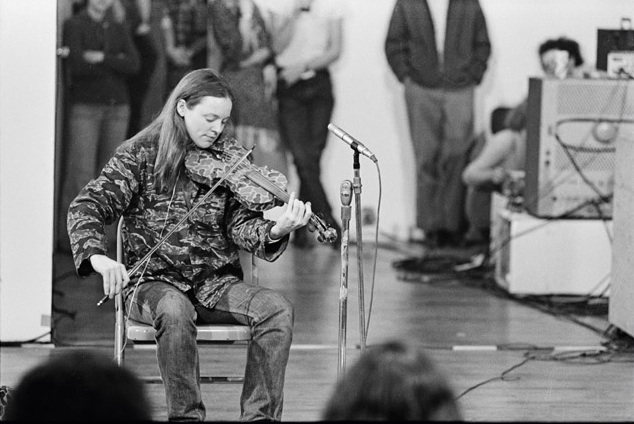 Her first performance-art piece—a symphony played on automobile horns—was performed in 1969. In 1970, she drew the underground comix Baloney Moccasins, which was published by George DiCaprio. In the early 1970s, she worked as an art instructor, as an art critic for magazines such as Artforum, and illustrated children's books—the first of which was titled The Package, a mystery story in pictures alone.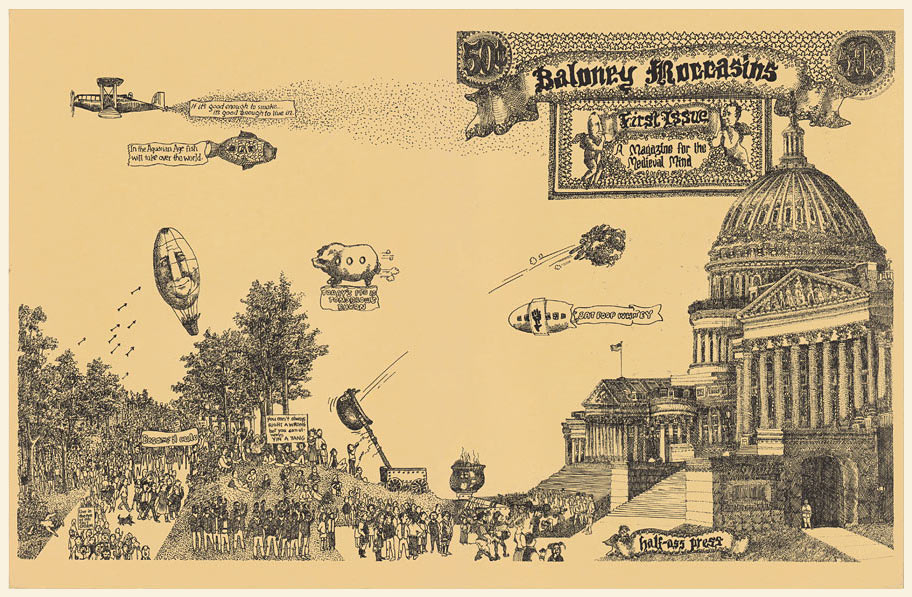 Throughout the 1970s, Anderson did a variety of different performance-art activities. One of her most-cited performances, Duets on Ice, which she conducted in New York and other cities around the world, involved her playing the violin along with a recording while wearing ice skates with the blades frozen into a block of ice; the performance ended only when the ice had melted away.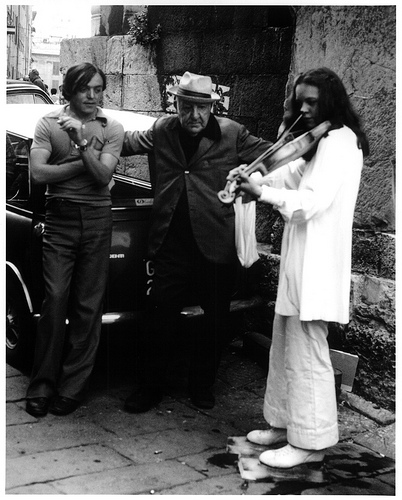 During the late 1970s, Anderson made a number of additional recordings that were released either privately or included on compilations of avant-garde music, most notably releases by the Giorno Poetry Systems label run by New York poet John Giorno, an early intimate of Andy Warhol. Among the Giorno-released recordings was You're the Guy I Want to Share My Money With, a double-album shared with Giorno and William Burroughs The original release was on vinyl, and had one LP side for each artist, with the fourth side triple-grooved, one for each, so the listener would hear a different track, depending on the position of the needle. "Born, Never Asked," was one of Anderson's contributions.
She became widely known outside the art world in 1982 when her single "O Superman," originally released in a limited quantity by B. George's One Ten Records, ultimately reached number two in the British charts. The sudden influx of orders from the UK (prompted partly by British station BBC Radio 1 playlisting the record) led to Anderson signing a 7-album deal with Warner Bros. Records, which re-released the single. The advent of MTV (which was at the time "Music Television" and consisted mainly of music videos) also helped Anderson achieve more exposure with the brilliantly conceived and executed video for "O Superman."
"O Superman" was part of a larger stage work titled United States and was included on the album Big Science. This was followed by the back-to-back releases of her albums Mister Heartbreak and United States Live, the latter of which was a five-LP (and, later, 4-CD) recording of her 2-evening stage show at the Brooklyn Academy of Music. "Mach 20," from United States Live was performed on the television program, Saturday Night Live, in 1986.
She next starred in and directed the 1986 concert film Home of the Brave and also composed the soundtracks for the Spalding Gray films Swimming to Cambodia and Monster in a Box. In that year, she also appeared on Peter Gabriel's album So, in the song "This is the Picture (Excellent Birds)".
Release of Anderson's 1989 Strange Angels, was delayed for more than a year in order for Anderson to take singing lessons. This was due to the album being more musically inclined (in terms of singing) than her previous works. The single "Babydoll" was a moderate hit on the Modern Rock Charts in 1989. Her song "Beautiful Red Dress," is a sarcastically delightful examination of feminism, that is just as relevant today as it was in '89.
Her varied career in the early 1990s included a CD-ROM titled Puppet Motel, which was followed by Bright Red, co-produced by Brian Eno, and another spoken-word album, The Ugly One with the Jewels. This was then followed by an appearance on the 1997 charity single Perfect Day.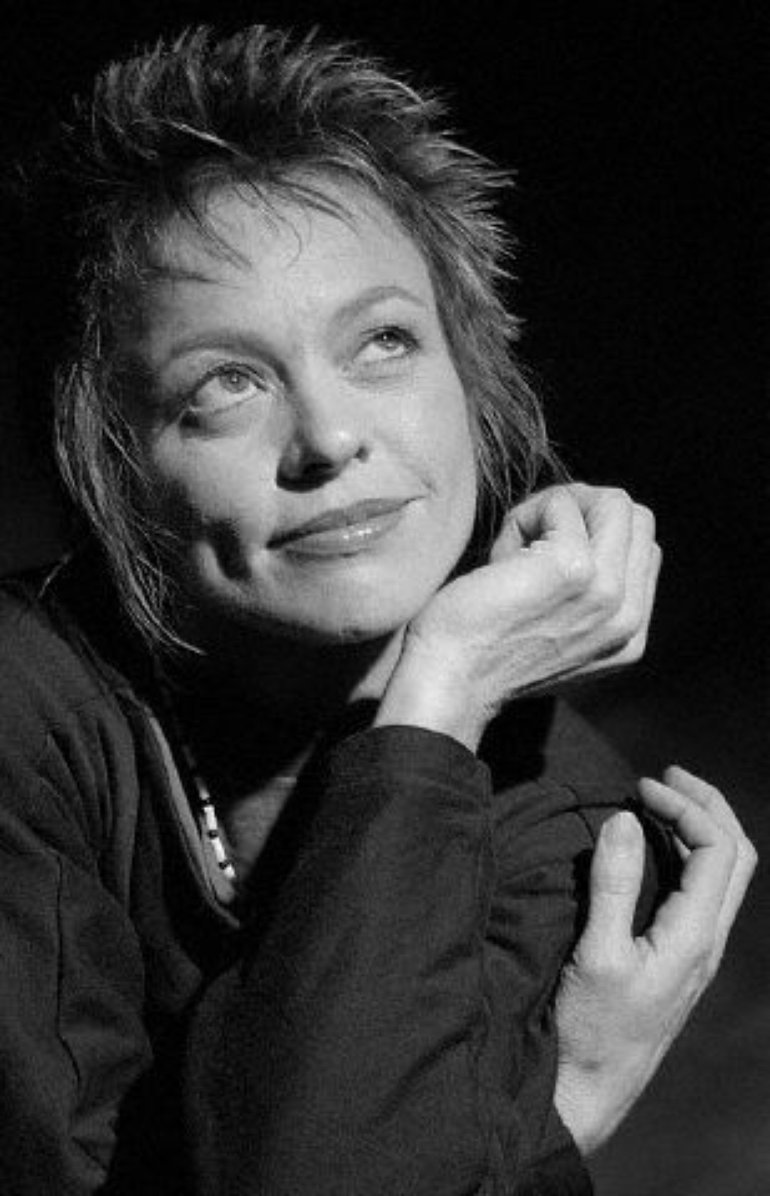 An interval of more than half a decade followed before her next album release. During this time, she wrote a supplemental article on the cultural character of New York City for the Encyclopædia Britannica and created a number of multimedia presentations, most notably one inspired by Moby-Dick (Songs and Stories from Moby Dick, 1999–2000). One of the central themes in Anderson's work is exploring the effects of technology on human relationships and communication.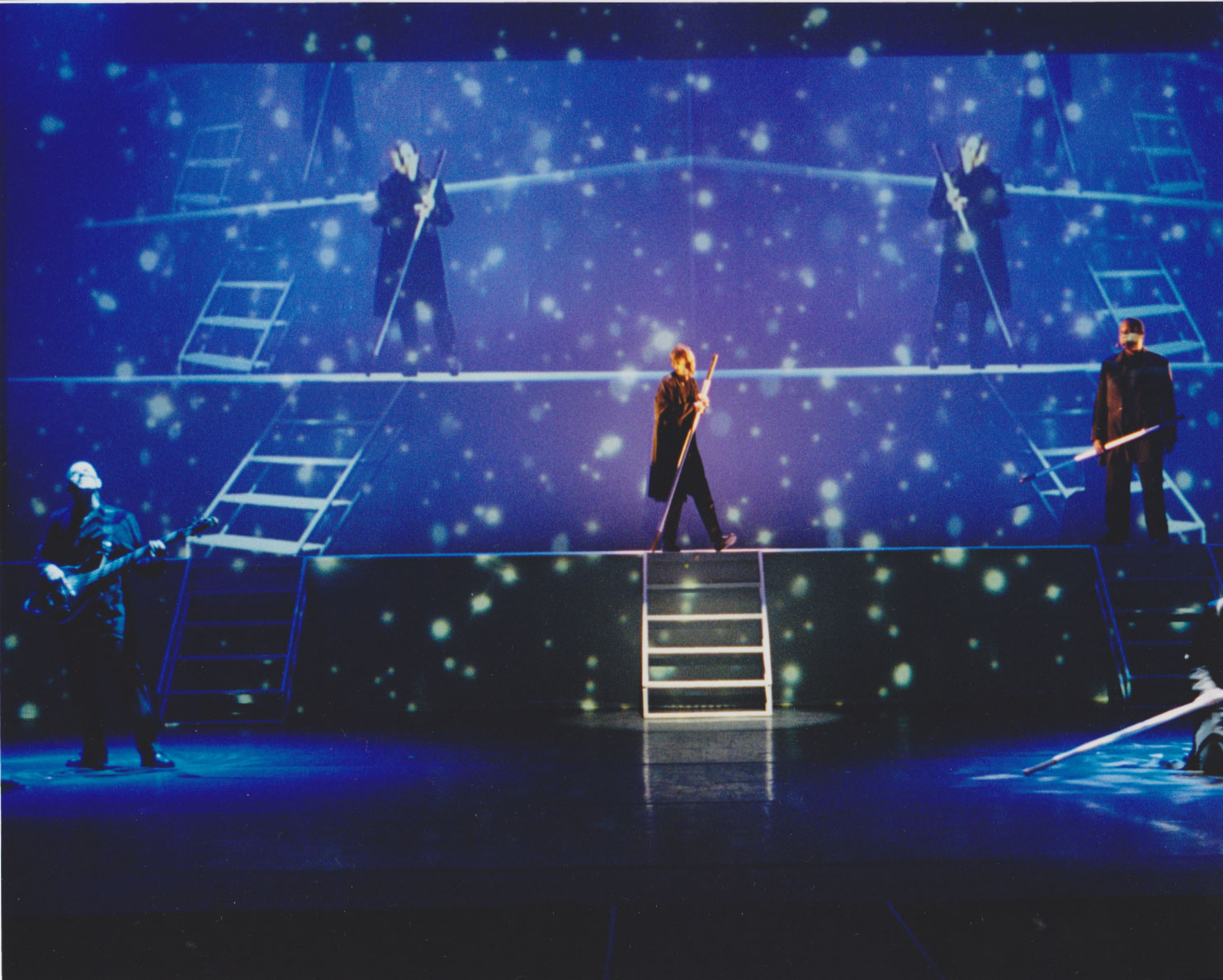 She released Life on a String which appeared in 2001, by which time she signed a new contract with another Warner Music label, Nonesuch Records. Life on a String was a mixture of new works (including one song recalling the death of her father) and works from the Moby Dick presentation.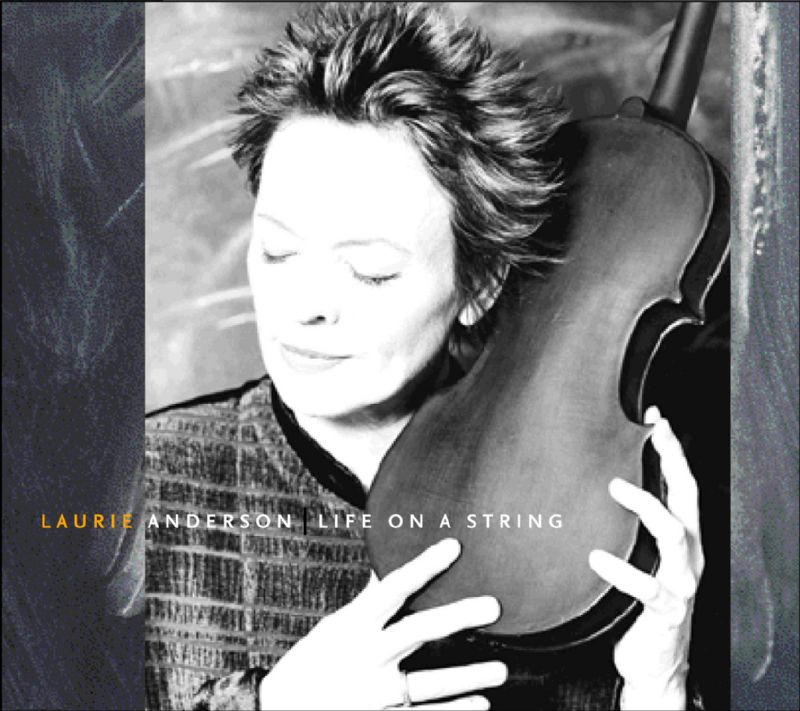 Anderson went on tour performing a selection of her best-known musical pieces in 2001. One of these performances was recorded in New York City a week after the September 11, 2001, attacks, and included a performance of "O Superman." This concert was released in early 2002 as the double CD Live in New York.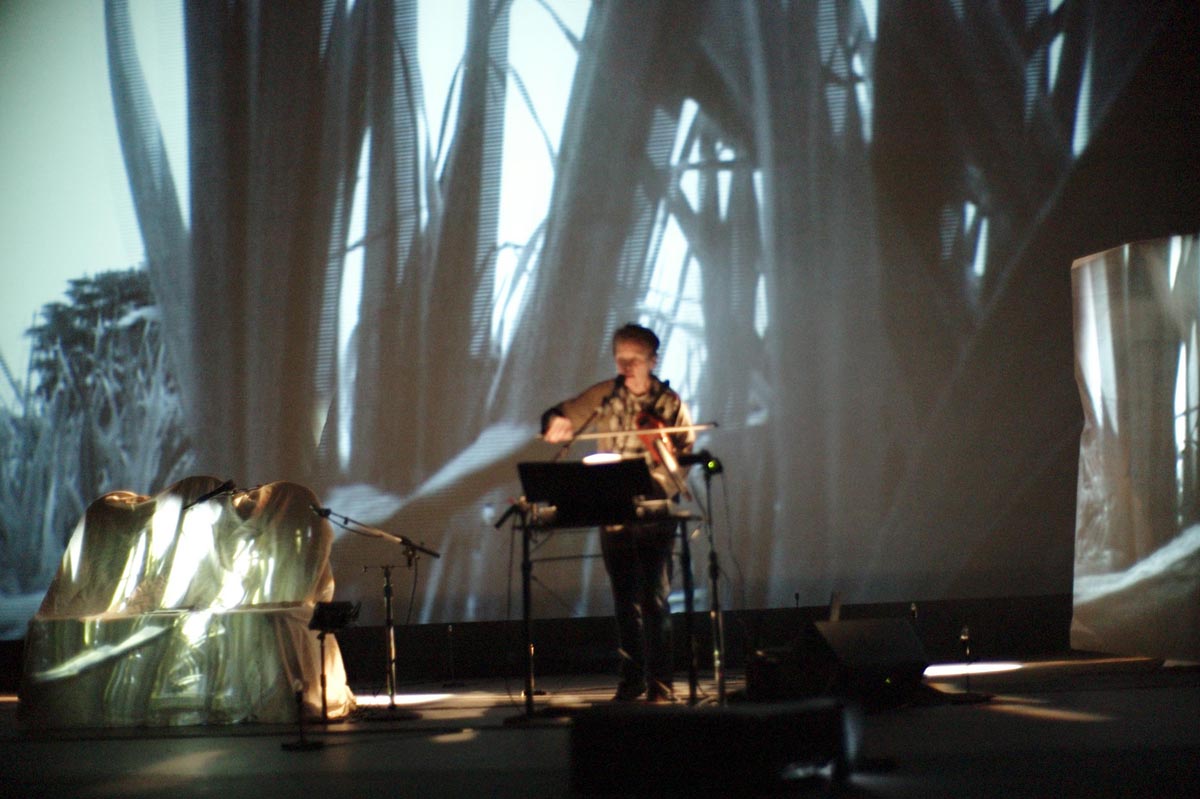 Her involvements, awards, projects and honors have numerous. For example, in 2003, Anderson became NASA's first artist-in-residence, which inspired her performance piece, The End of the Moon. In 2005, she mounted a succession of themed shows and composed a piece for Expo 2005 in Japan, and also visited Russia's space program with The Arts Catalyst, taking part in The Arts Catalyst's Space Soon event to reflect on her experiences.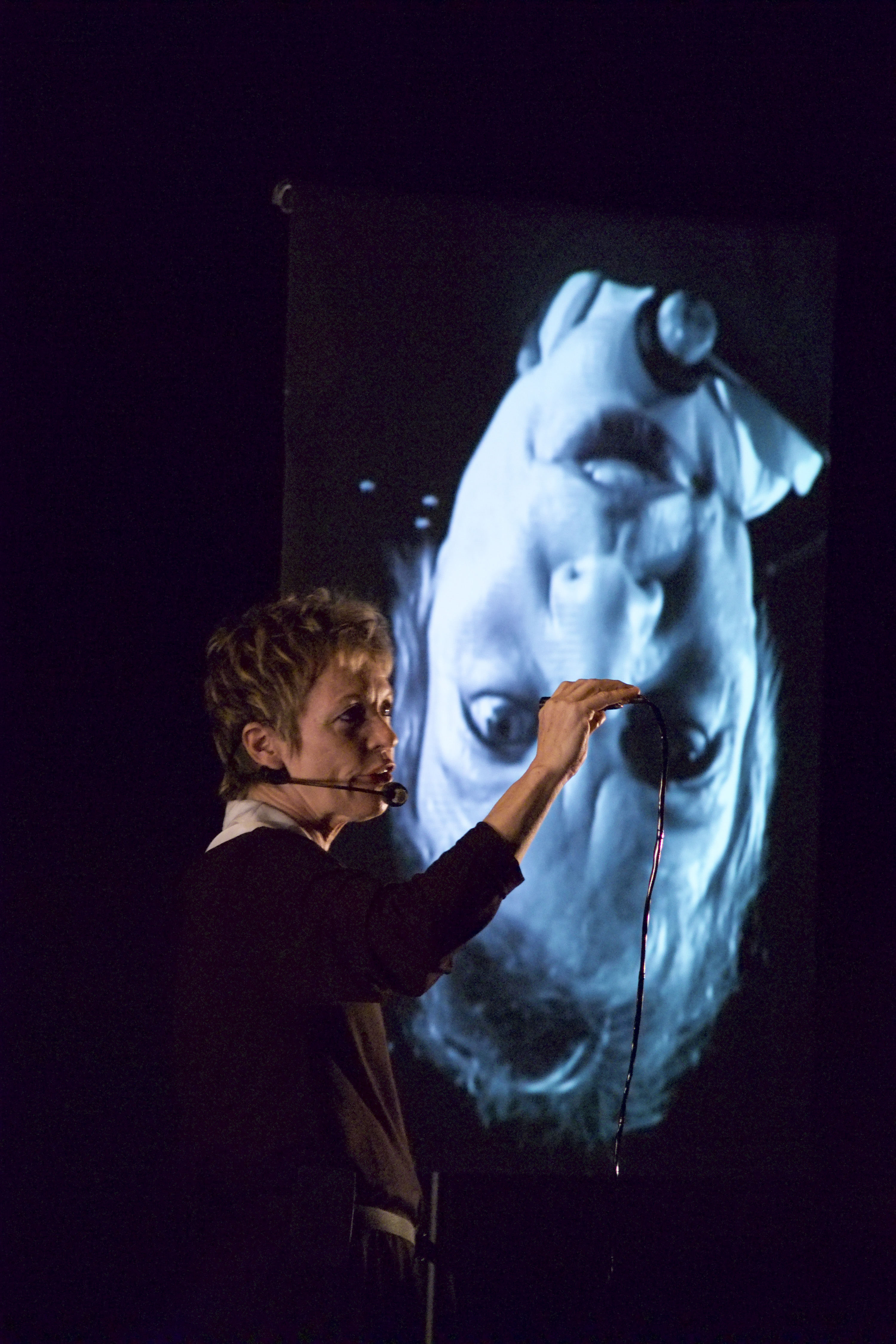 She was part of the team that created the opening ceremony for the 2004 Olympic Games in Athens. Later that year, she collaborated with the choreographer Trisha Brown and filmmaker Agnieszka Wojtowicz-Vosloo on the acclaimed multimedia project O Zlozony/O Composite for the Paris Opera Ballet. The ballet premiered at the Opera Garnier in Paris in December 2004.

Anderson has collaborated some of the most talented artists and brilliant minds in her career, including William S. Burroughs…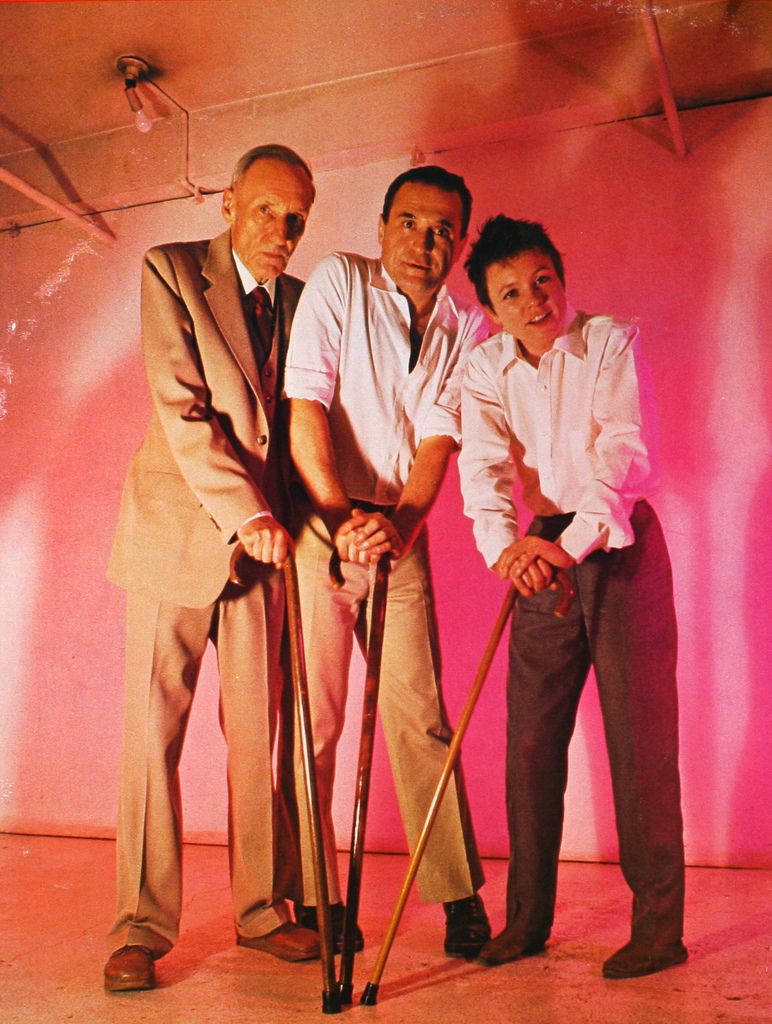 Jean Dupuy, Arto Lindsay, Bill Laswell, Ian Ritchie, Brian Eno…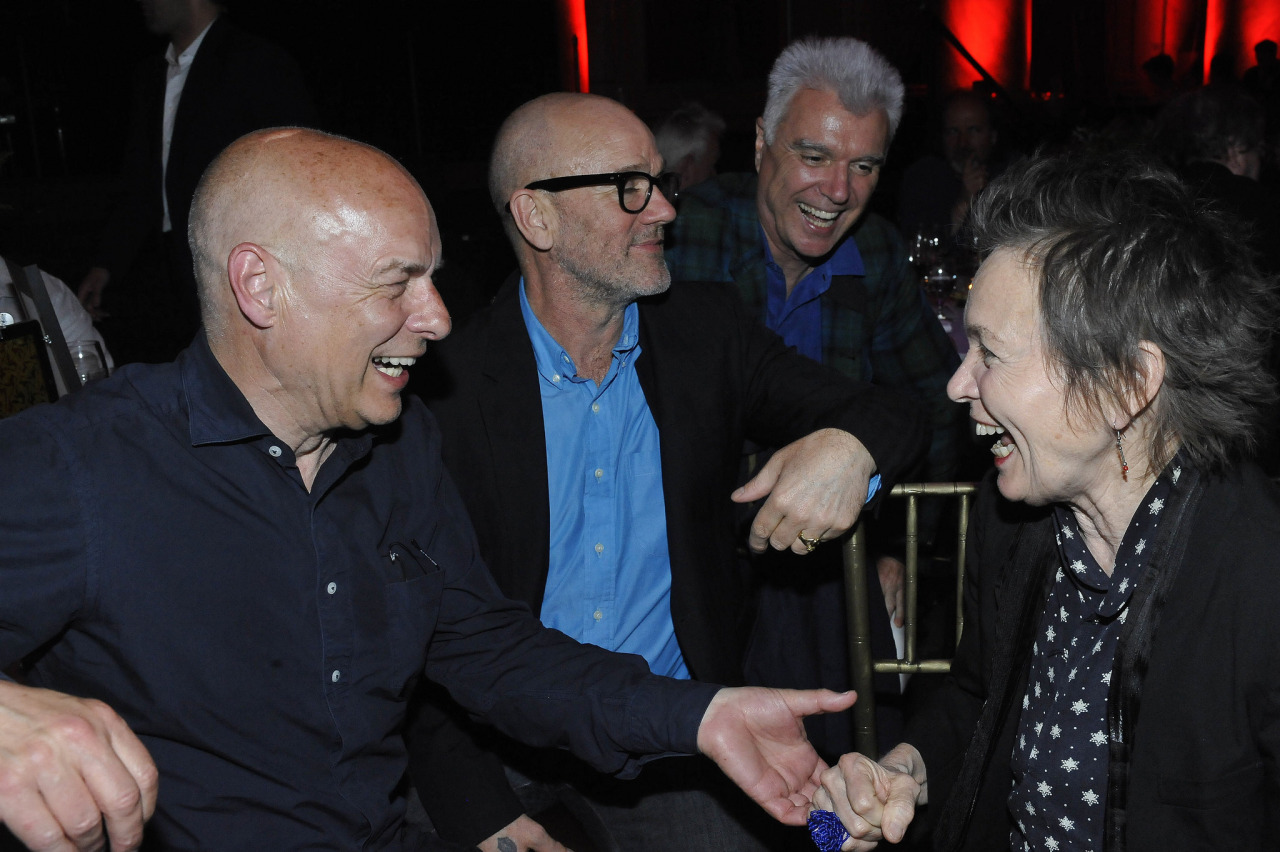 …Peter Gabriel, Perry Hoberman, David Sylvian, Jean Michel Jarre, Philip Glass…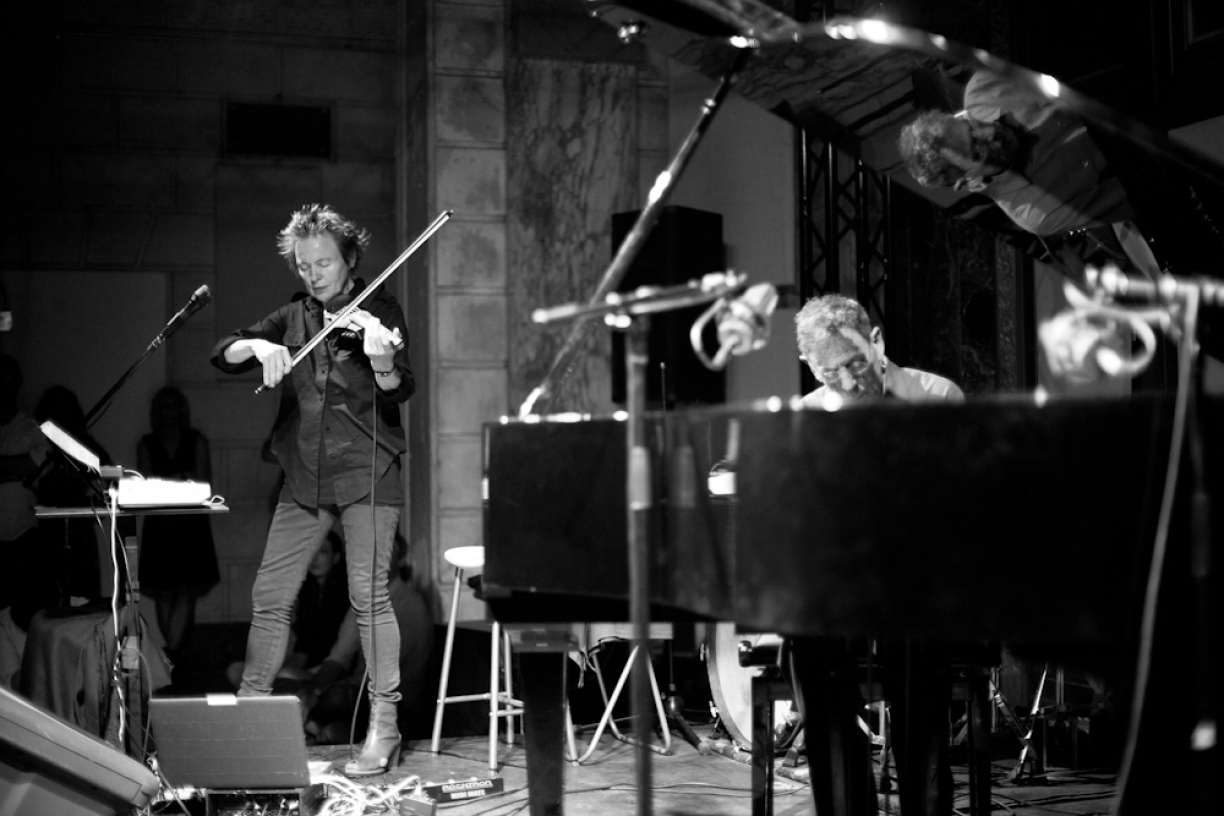 …Nona Hendryx, Bobby McFerrin, Ryuichi Sakamoto, Dave Stewart, Peter Gordon, Adrian Belew, Hector Zazou, and of course, the inimitable, Lou Reed.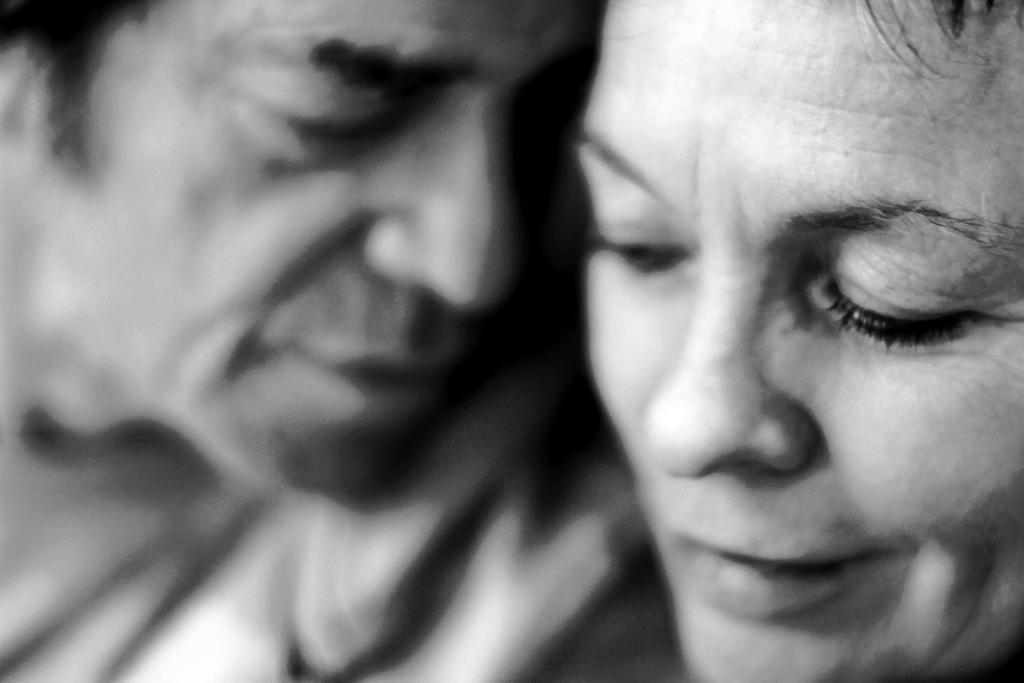 Anderson started dating Reed in 1992, and from the late 1990s Anderson and Reed collaborated on a number of recordings together.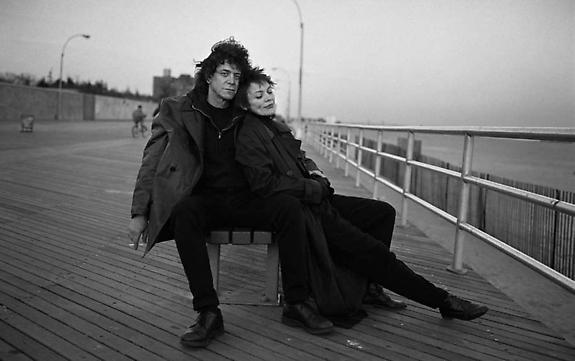 They were married on April 12, 2008 in a private ceremony in Boulder, Colorado. They were exceptional partners in life as well as partners in art, until his death in 2013.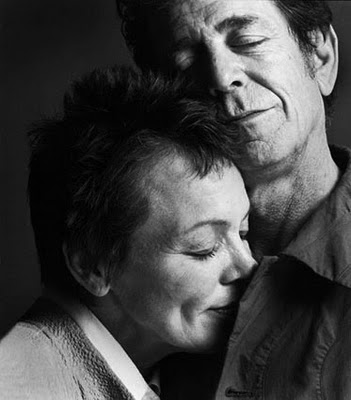 In 2005, her exhibition The Waters Reglitterized opened at the Sean Kelly Gallery in New York City. According to the press release by Sean Kelly, the work is a diary of dreams and their literal recreation as works of art. The installation ran until October 22, 2005.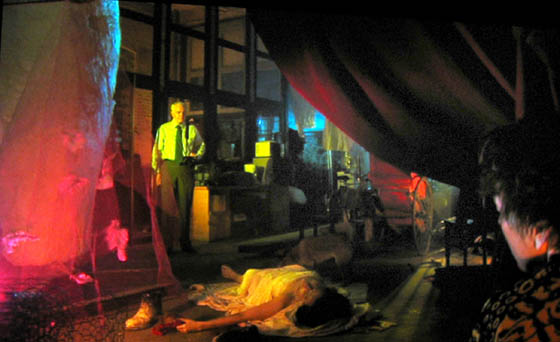 In 2006, she contributed a song to Plague Songs, a collection of songs related to the 10 Biblical plagues, and also that year was awarded a Residency at the American Academy in Rome. She narrated Ric Burns' Andy Warhol: A Documentary Film, which was first televised in September 2006 as part of the PBS American Masters series. She also performed in Came So Far for Beauty, the Leonard Cohen tribute event held in the Point Theatre, Dublin, Ireland, on October 4–5, 2006.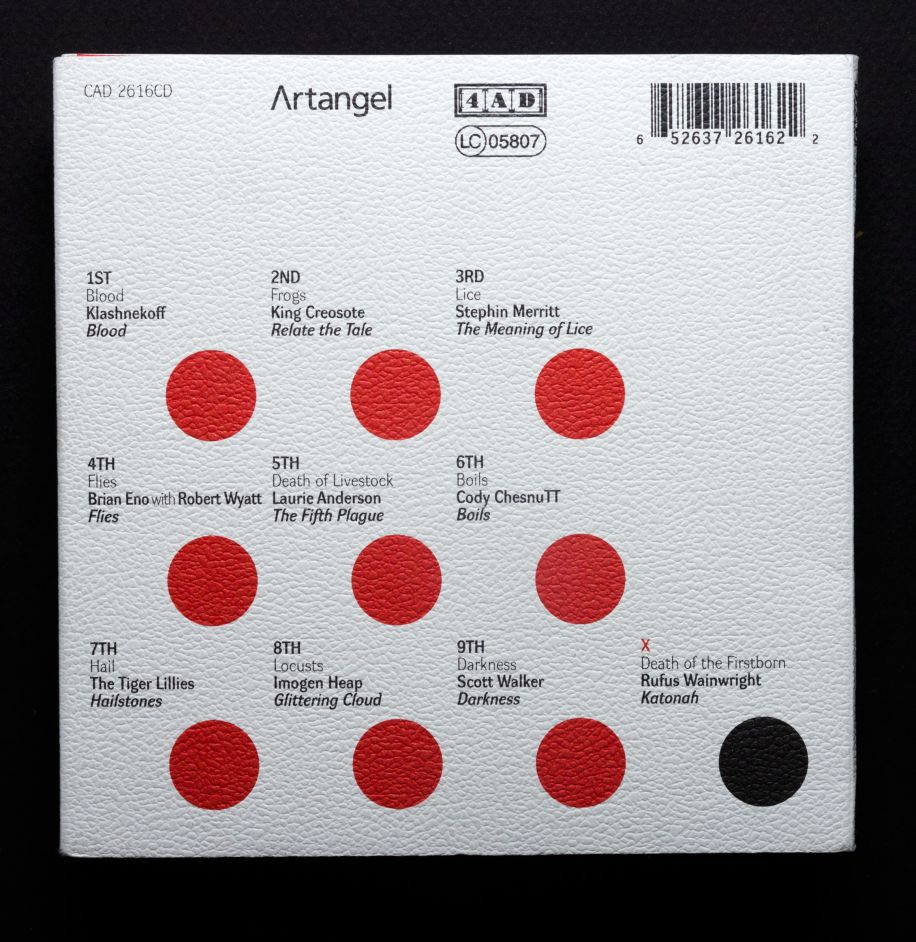 Anderson was awarded the 2007 Gish Prize for her "outstanding contribution to the beauty of the world and to mankind's enjoyment and understanding of life."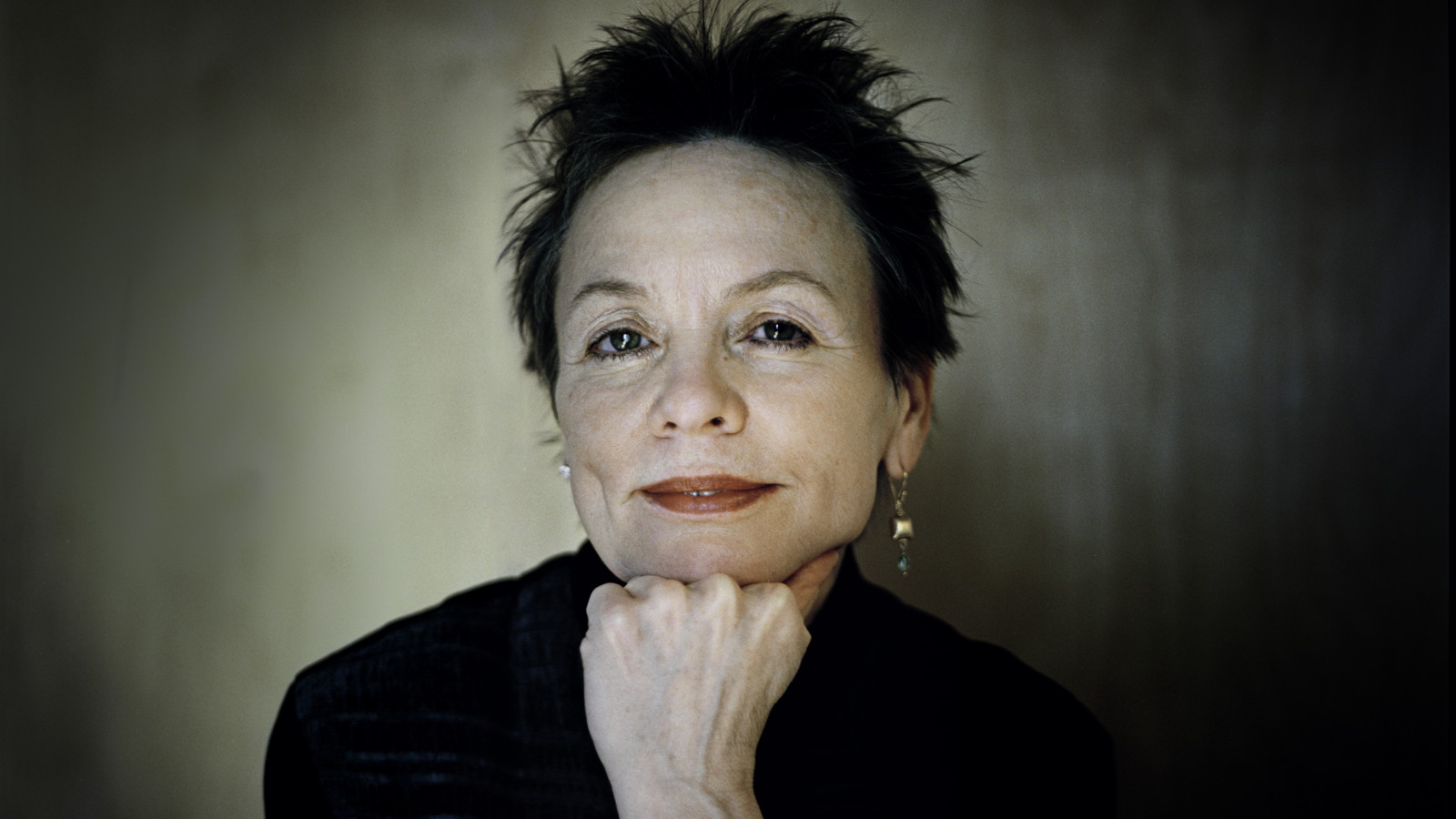 Recent work includes a re-release of her first album, Big Science on Nonesuch Records, a book of drawings titled Night Life, and an album released in 2010 called Homeland.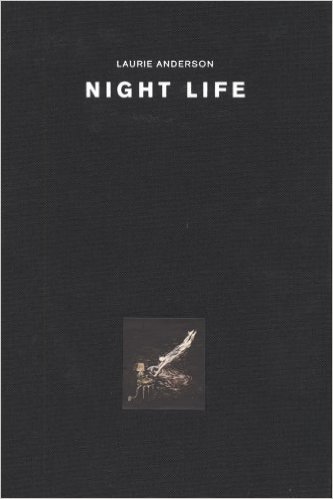 In 2015 she directed the film Heart Of A Dog, and also released the soundtrack of the same name. It featured audio, music, and spoken word pieces by Anderson from the film.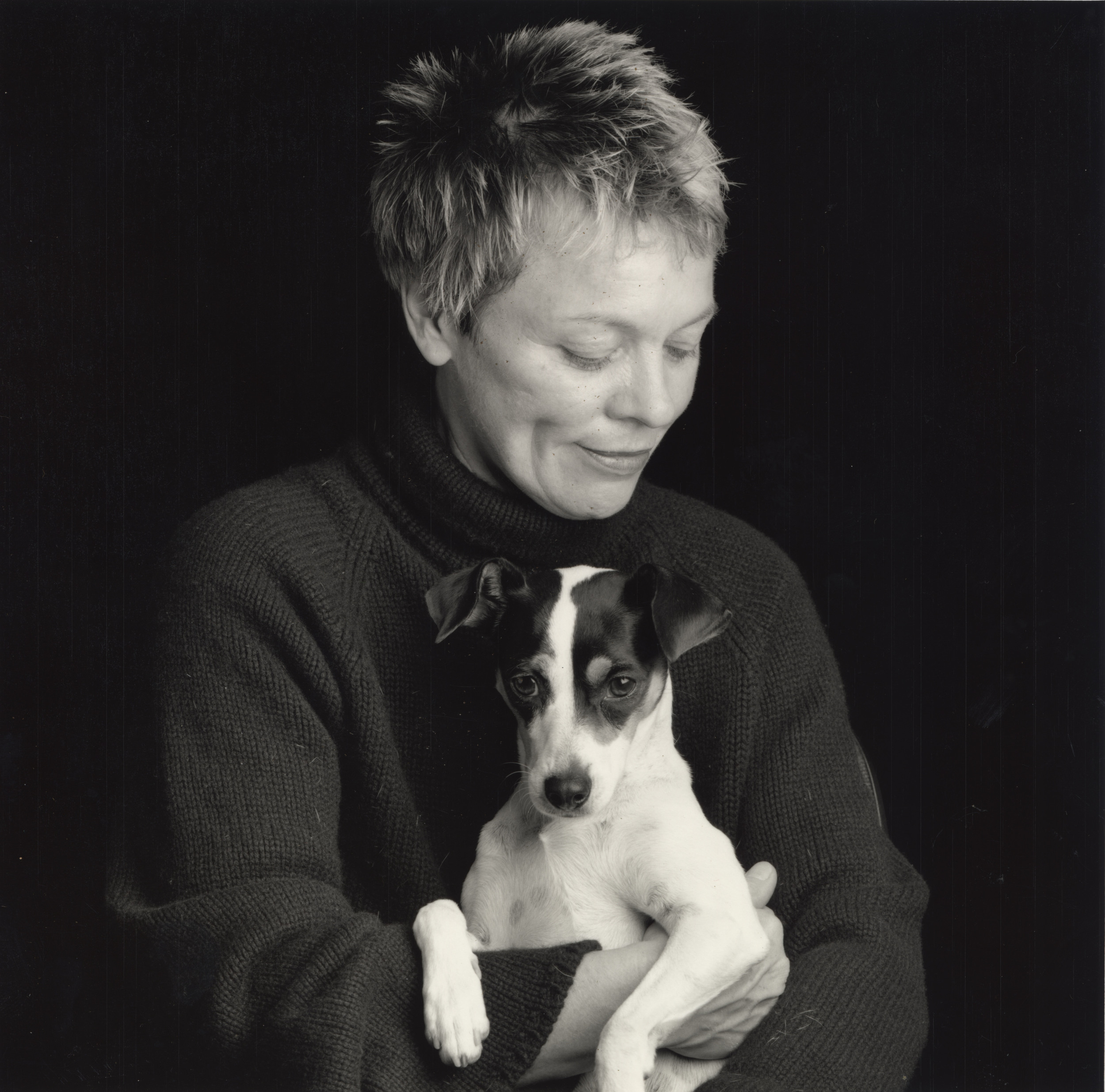 In a four-star review, AllMusic critic Mark Deming said it was "an album only Laurie Anderson could make, even as its sense of joy and tragedy set it apart from her best-known work", while writing for Noisey, Robert Christgau gave the record an "A+" and deemed it her best work because it "accrues power and complexity" with repeated listens, "75 minutes of sparsely but gorgeously and aptly orchestrated tales … about life and death and what comes in the middle when you do them right, which is love."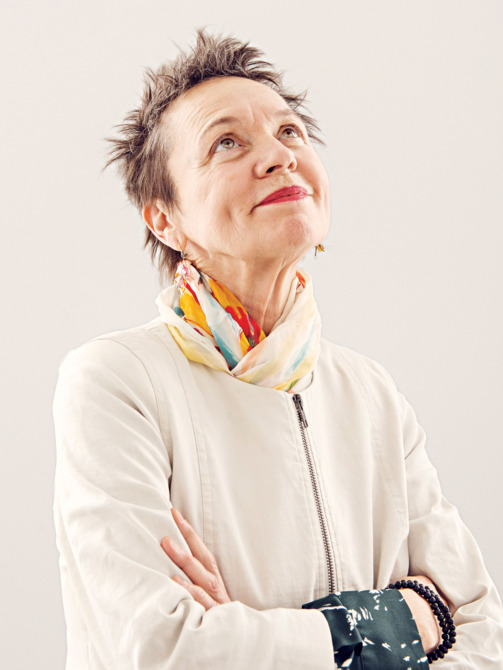 ---
Edited from:
---
see an error? click here to send corrections!
---