Today's Artist Birthday: Laurie Anderson
Laura Phillips "Laurie" Anderson (born June 5, 1947) is an American experimental performance artist, composer, musician and film director who plays violin and keyboards and sings in a variety of experimental music and art rock styles. She  is a pioneer in electronic music and has invented several devices such as a tape-bow violin that uses recorded magnetic tape on the bow instead of horsehair and a magnetic tape head in the bridge, and a "talking stick, "a six-foot (1.8 m) long baton-like MIDI controller that can access and replicate sounds.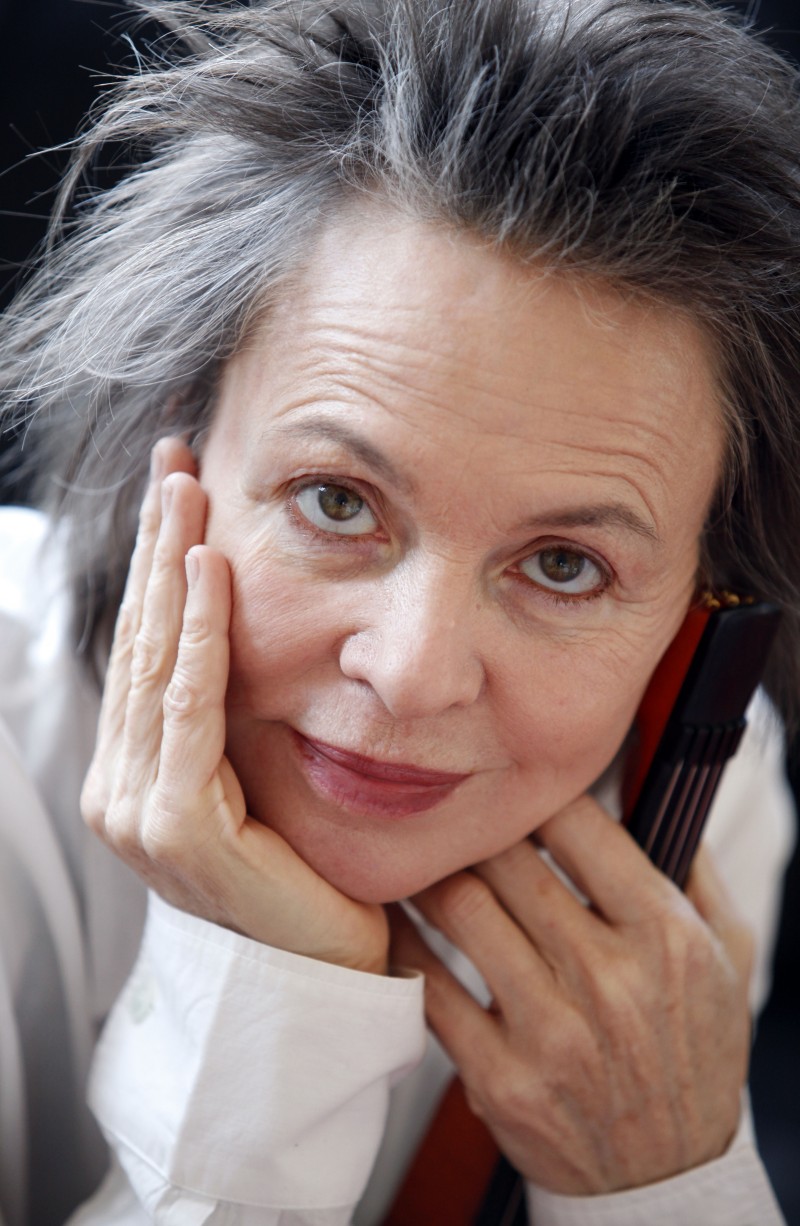 Anderson was born in Glen Ellyn, Illinois on June 5, 1947, the daughter of Mary Louise (née Rowland) and Arthur T. Anderson. She graduated from Glenbard West High School, attended Mills College in California, and eventually graduated from Barnard College magna cum laude and Phi Beta Kappa, studying art history. In 1972, she obtained an MFA in sculpture from Columbia University.
%
|
%
|
%
|
%
|
%
|
%
|
%
|
%
|
%
|
%
|
%
|
%
|
%
|
%
|
%