Kyra Markham: painter, printmaker
Kyra Markham (1891–1967) was a figurative painter, printmaker, and actress. Markham was briefly married to the architect Lloyd Wright, and five years later, married David Stoner Gaither. She worked for the Federal Arts Project, creating works of social realism that documented American life in the 1930s. During World War II, her art was focused on the propaganda effort against the Nazis.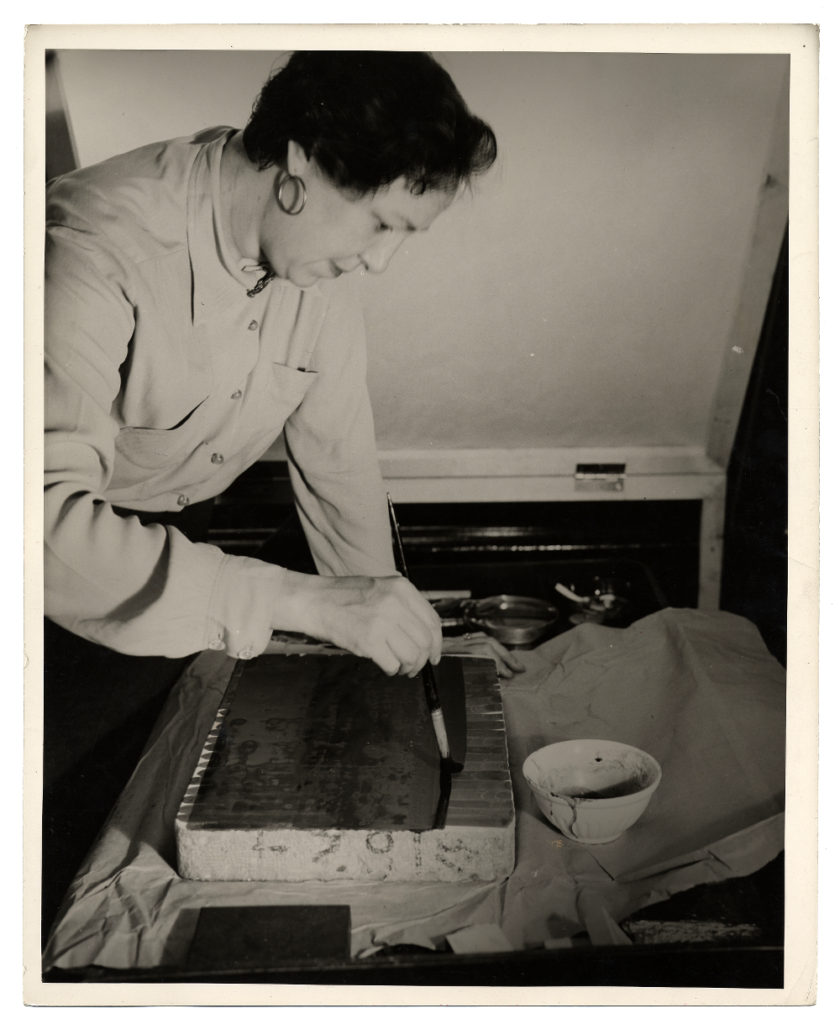 Markham was born Elaine Hyman in Chicago, Illinois. She studied at the Chicago Art Institute from 1907 to 1919, and subsequently worked as a muralist and printmaker.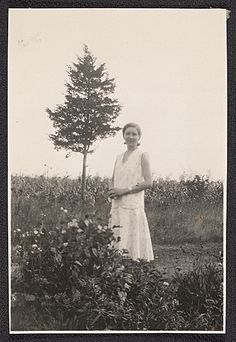 In addition to her work as an artist, Markham was an accomplished actress. She appeared with the Chicago Little Theater from 1909 to the 1920s, with the Provincetown Players from 1916, and in movies in Los Angeles. In 1922 she married the architect Lloyd Wright and briefly had Frank Lloyd Wright as a father-in-law. From the 1920s until the Depression she obtained commercial commissions from clubs and restaurants.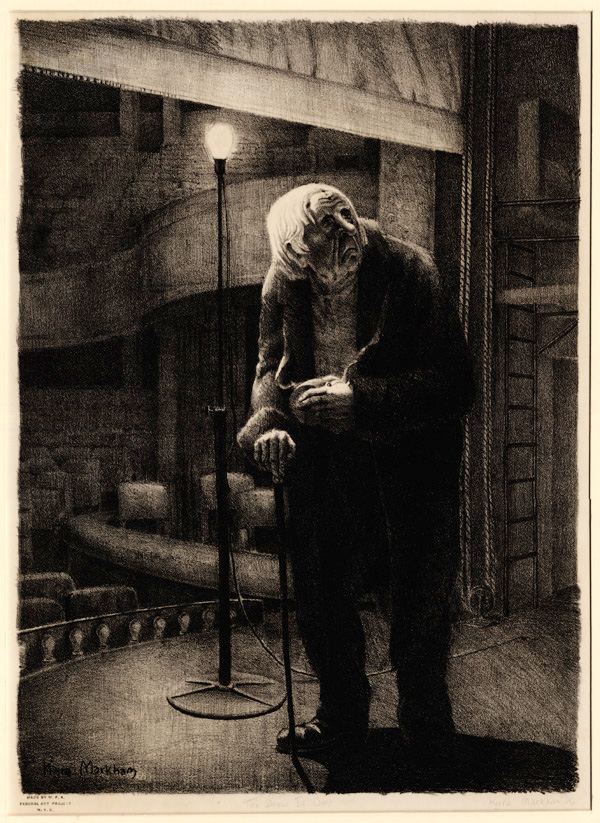 She lived with the writer Theodore Dreiser in Greenwich Village, and later, with her partner David Gaither in West Halifax, VT. She married Gaither in 1927 and collaborated with him on set design for a children's play, The Forest Ring, staged at the Roerich Museum Theatre in 1930. Markham returned to the Art Students League in New York in 1930, where she studied with Alexander Abels.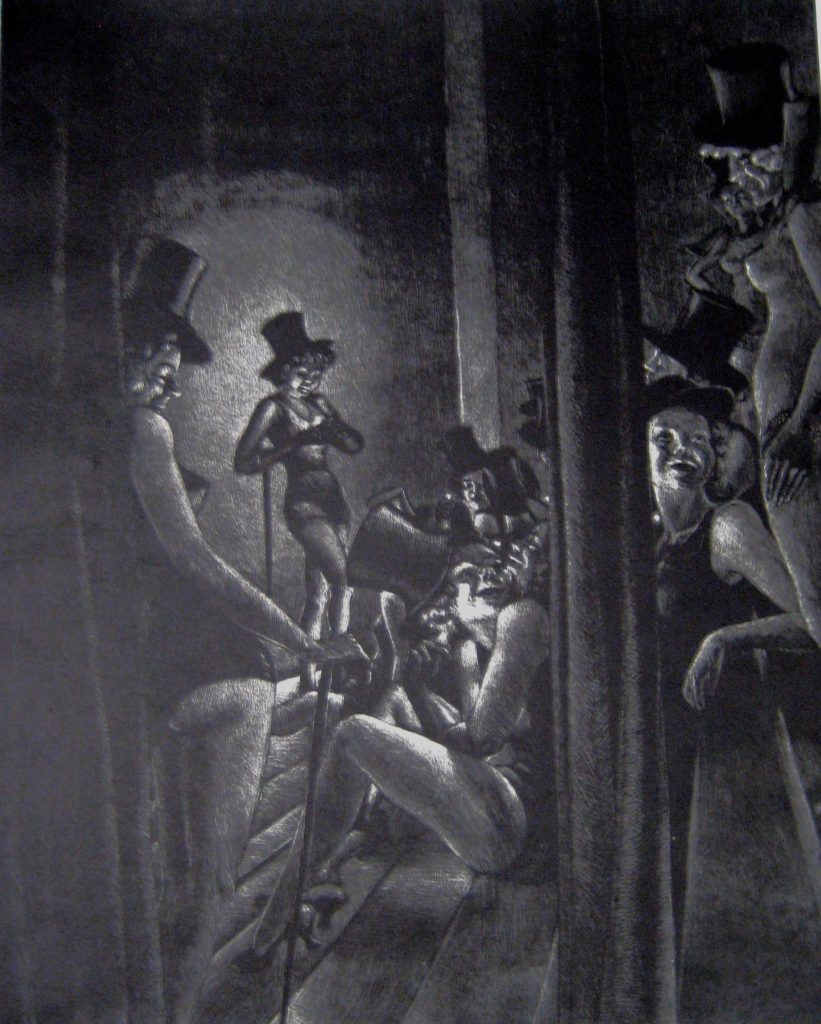 In 1934, Markham organized her first solo exhibition in Ogunquit, Maine, featuring prints, murals and lithographs. In recognition of her work, Markham received the Mary S. Collins Prize at the Philadelphia Print Club's annual exhibition the following year.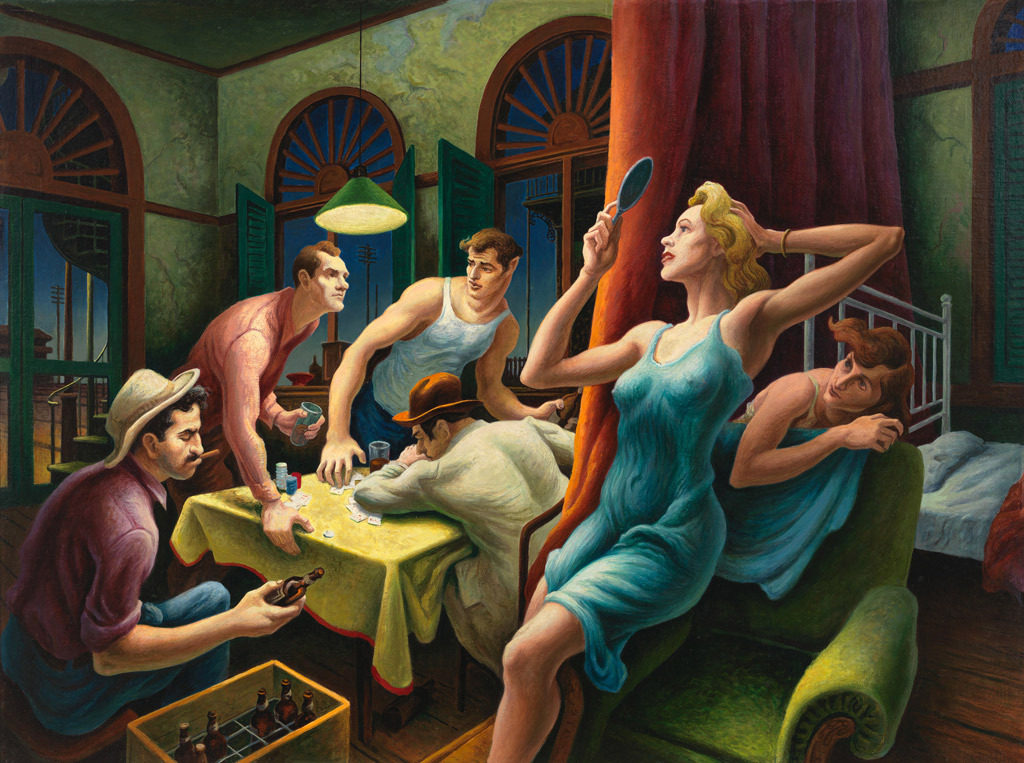 Markham sold work to the Whitney Museum of American Art, the Library of Congress and the Metropolitan Museum of Art.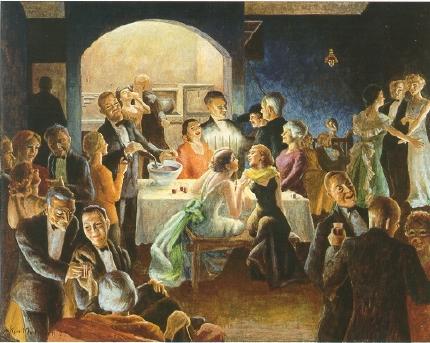 From 1935 to 1937, she worked for the Federal Arts Project, a New Deal program designed to provide employment for artists during the Depression. Markham created works of social realism depicting street beggars, musicians, actors and scenes from department stores.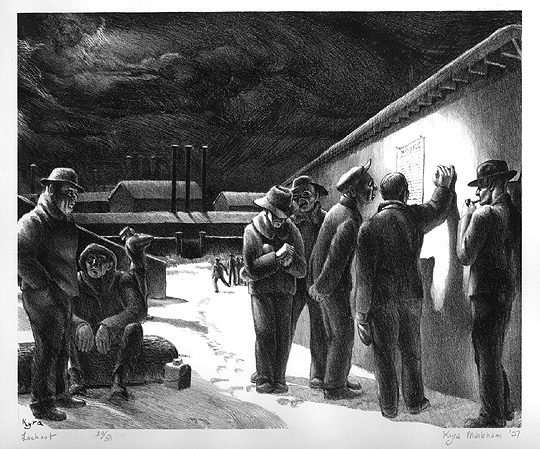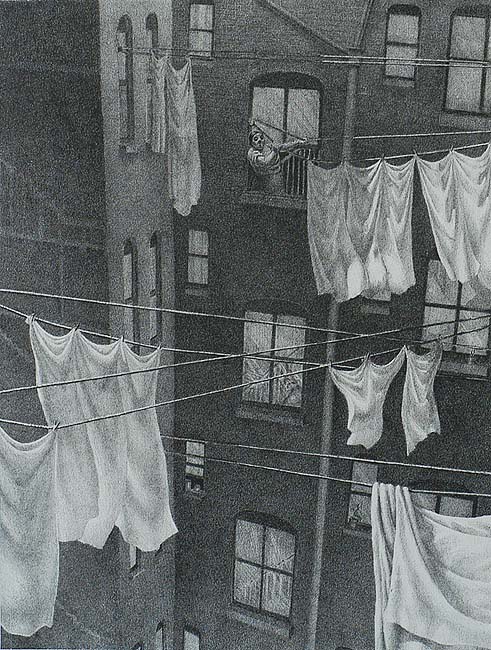 Over the next twenty years she sold her designs to a postcard company, American Arts, Inc., and had her prints published in prestigious publications. The Hall of Inventions at the 1939 World's Fair in New York included 40 dioramas by Markham.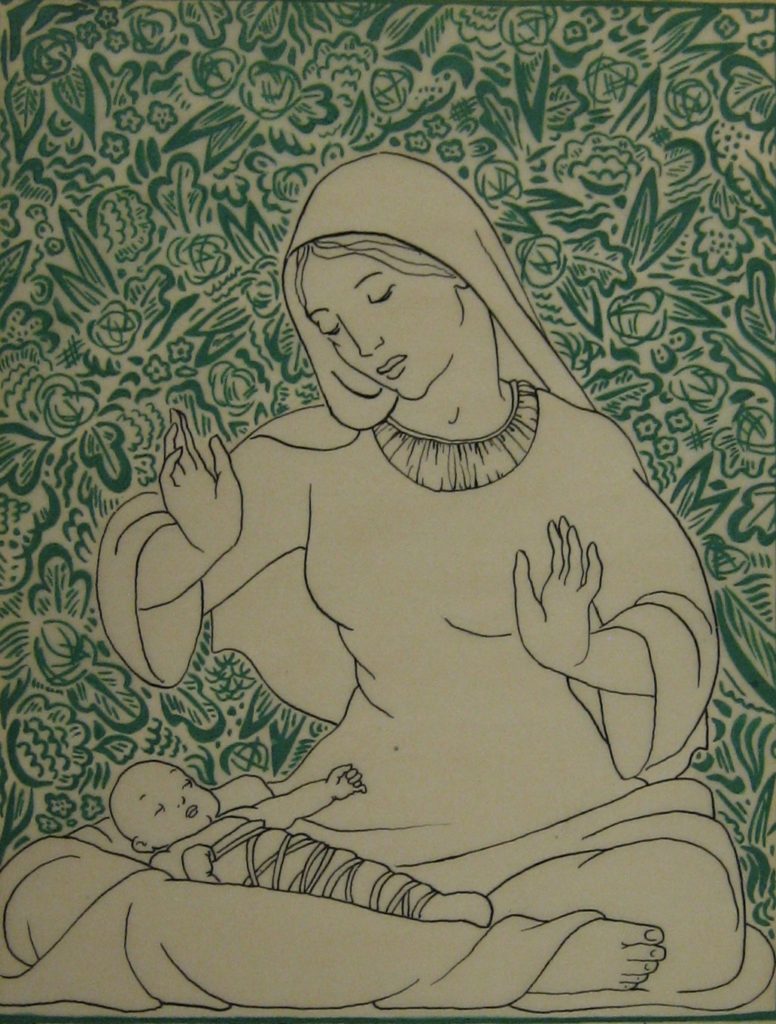 During World War II she created propaganda satirizing the Nazis and promoting patriotism at home.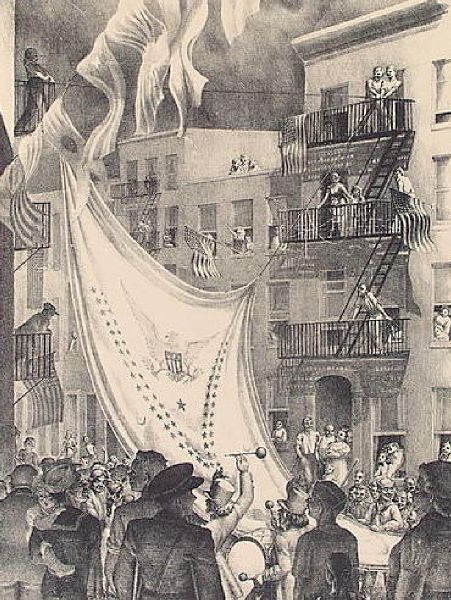 In 1946 she moved to Halifax, Vermont. She then moved to Port-au-Prince in Haiti as a widow in 1960. She was still enthusiastic for her work, and her later work reflected Markham's new home.
Kyra Markham died in Port-au-Prince, Haiti in 1967 when she was 66 years old.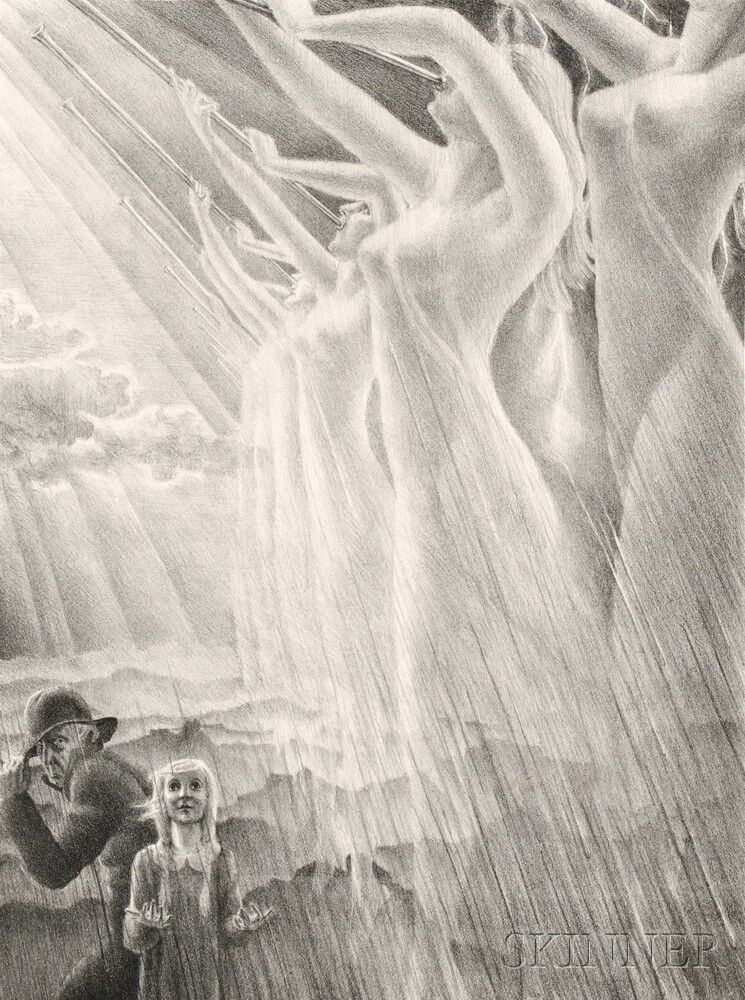 ---
Edited from:
https://en.wikipedia.org/wiki/Kyra_Markham
---
TML Arts aims for accuracy in content and functionality in posts.
Click the button below to let us know about typos, incorrect information, broken links, erroneous attribution,
or additional relative information.
---
---
---
---