Today's Artist Birthday: Kurt Schwitters
Kurt Hermann Eduard Karl Julius Schwitters (20 June 1887 – 8 January 1948) was a German artist who worked in several genres and media, including Dada, Constructivism, Surrealism, poetry, sound, painting, sculpture, graphic design, typography, and what came to be known as installation art. He is most famous for his collages, called Merz Pictures.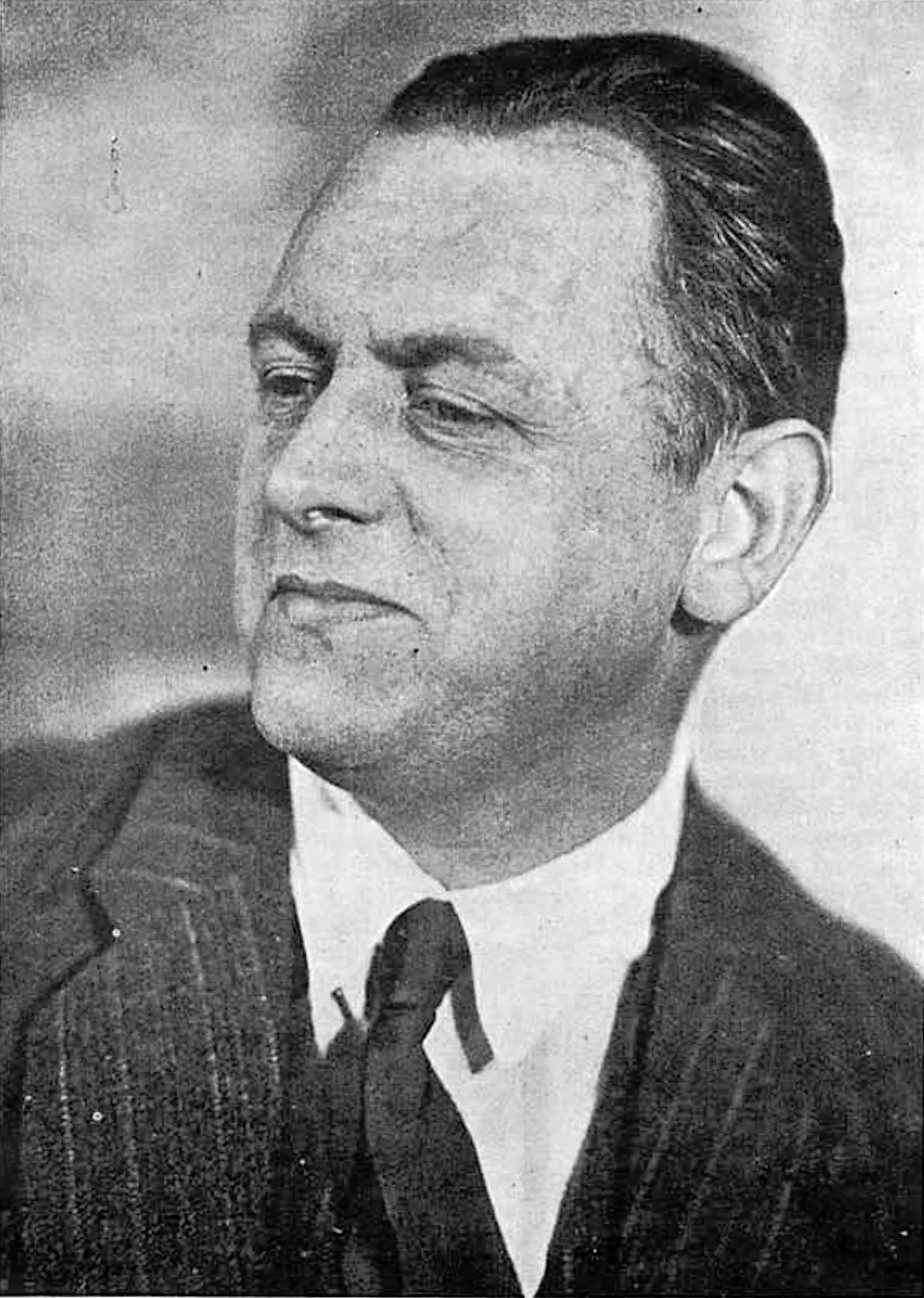 Kurt Schwitters was born on 20 June 1887, at No.2 Rumannstraße, Hanover, the only child of Edward Schwitters and his wife Henriette (née Beckemeyer). His parents were proprietors of a ladies' clothes shop. They sold the business in 1898, using the money to buy five properties in Hanover which they rented out, allowing the family to live off the income for the rest of Schwitters' life in Germany. In 1901 the family moved to Waldstraße (later Waldhausenstraße) 5, future site of the Merzbau. The same year, Schwitters suffered his first epileptic seizure, a condition that would exempt him from military service in World War I until the last stages of the conflict, when conscription began to be applied to a far wider section of the population.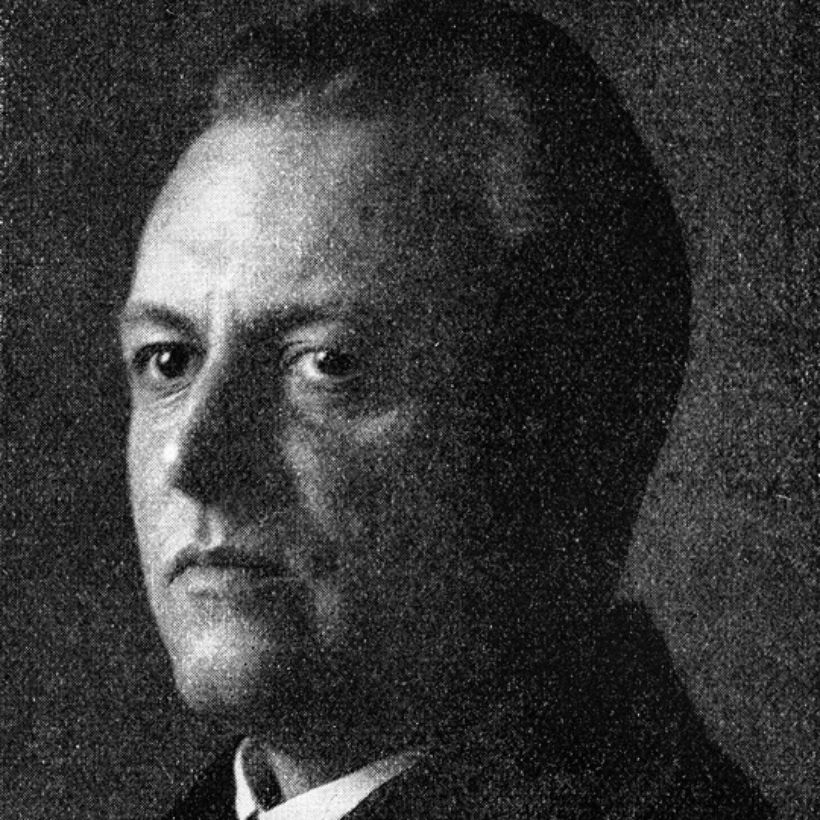 After studying art at the Dresden Academy alongside Otto Dix and George Grosz, (although Schwitters seems to have been unaware of their work, or indeed of contemporary Dresden artists Die Brücke), 1909–15, Schwitters returned to Hanover and started his artistic career as a post-impressionist. In 1911 he took part in his first exhibition, in Hanover. As the First World War progressed his work became darker, gradually developing a distinctive expressionist tone.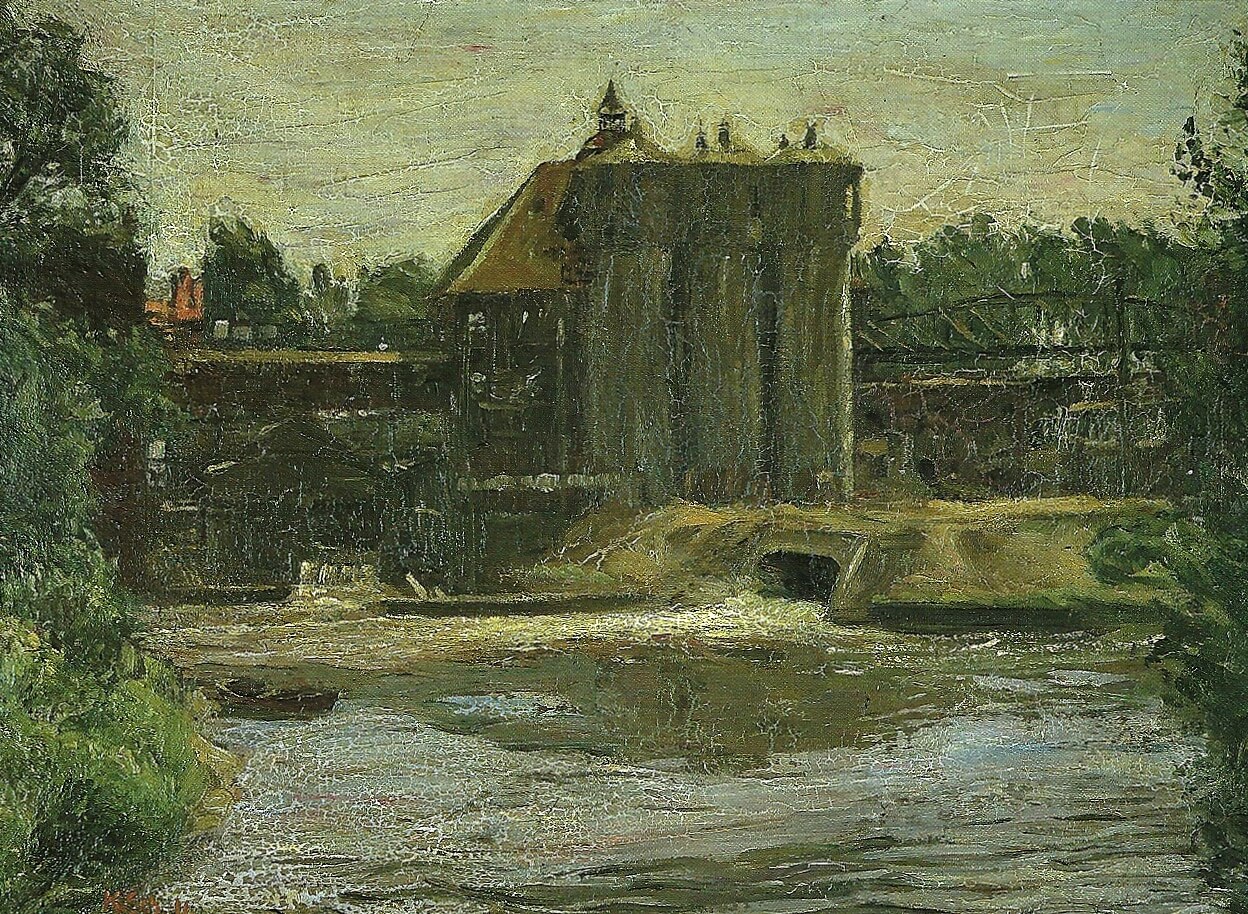 Schwitters spent the last one and half years of the war working as a technical draftsman in a factory just outside Hanover. He was drafted into the 73rd Hanoverian Regiment in March 1917, but exempted as unfit in June of the same year. By his own account, his time as a draftsman influenced his later work, using machines as metaphors of human activity. "In the war [at the machine factory at Wülfen] I discovered my love for the wheel and recognized that machines are abstractions of the human spirit."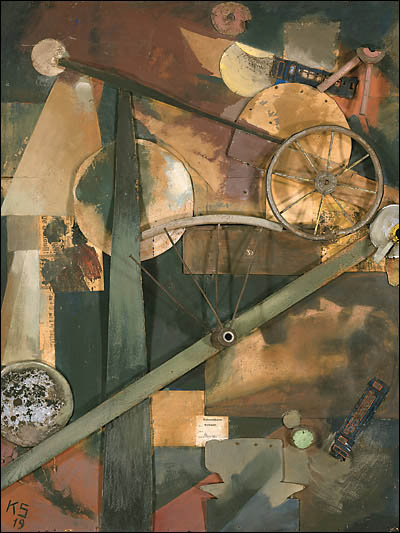 He married his cousin Helma Fischer on 5 October 1915. Their first son, Gerd, died within a week of birth, 9 September 1916; their second, Ernst, was born on 16 November 1918, and was to remain close to his father for the rest of his life, up to and including a shared exile in Britain together.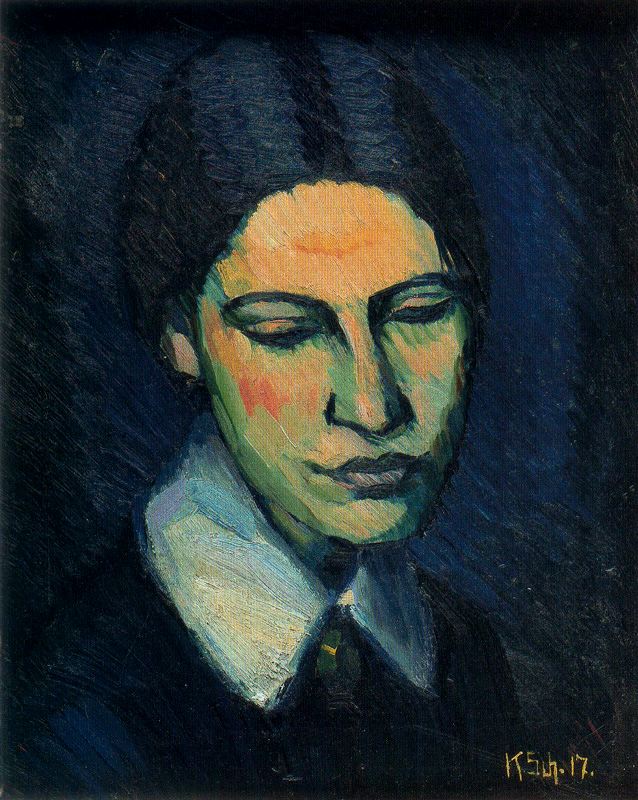 In 1918, his art was to change dramatically as a direct consequence of Germany's economic, political, and military collapse at the end of the First World War. "In the war, things were in terrible turmoil. What I had learned at the academy was of no use to me and the useful new ideas were still unready…. Everything had broken down and new things had to be made out of the fragments; and this is Merz. It was like a revolution within me, not as it was, but as it should have been."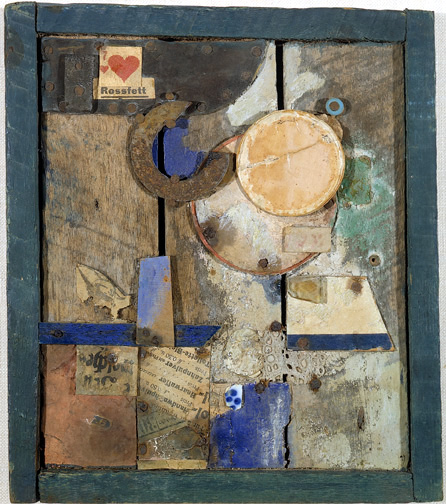 Schwitters was to come into contact with Herwarth Walden after exhibiting expressionist paintings at the Hanover Secession in February 1918. He showed two Abstraktionen (semi-abstract expressionist landscapes) at Walden's gallery Der Sturm, Berlin, June 1918, which led directly to meetings with members of the Berlin Avant-garde, including Raoul Hausmann, Hannah Höch, and Hans Arp in the autumn of 1918.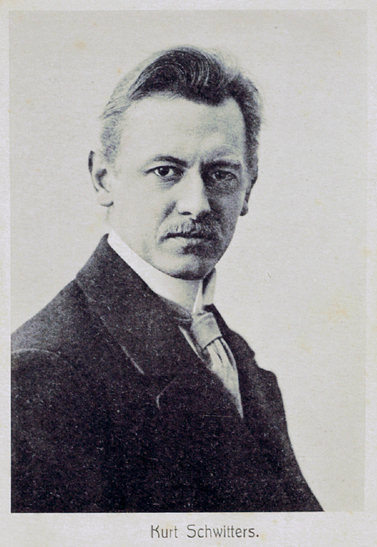 Whilst Schwitters still created work in an expressionist style into 1919 (and would continue to paint realist pictures up to his death in 1948), the first abstract collages, influenced in particular by recent works by Hans Arp, would appear in late 1918, which Schwitters dubbed Merz after a fragment of found text from the sentence Commerz Und Privatbank in his picture Das Merzbild, Winter 1918–19.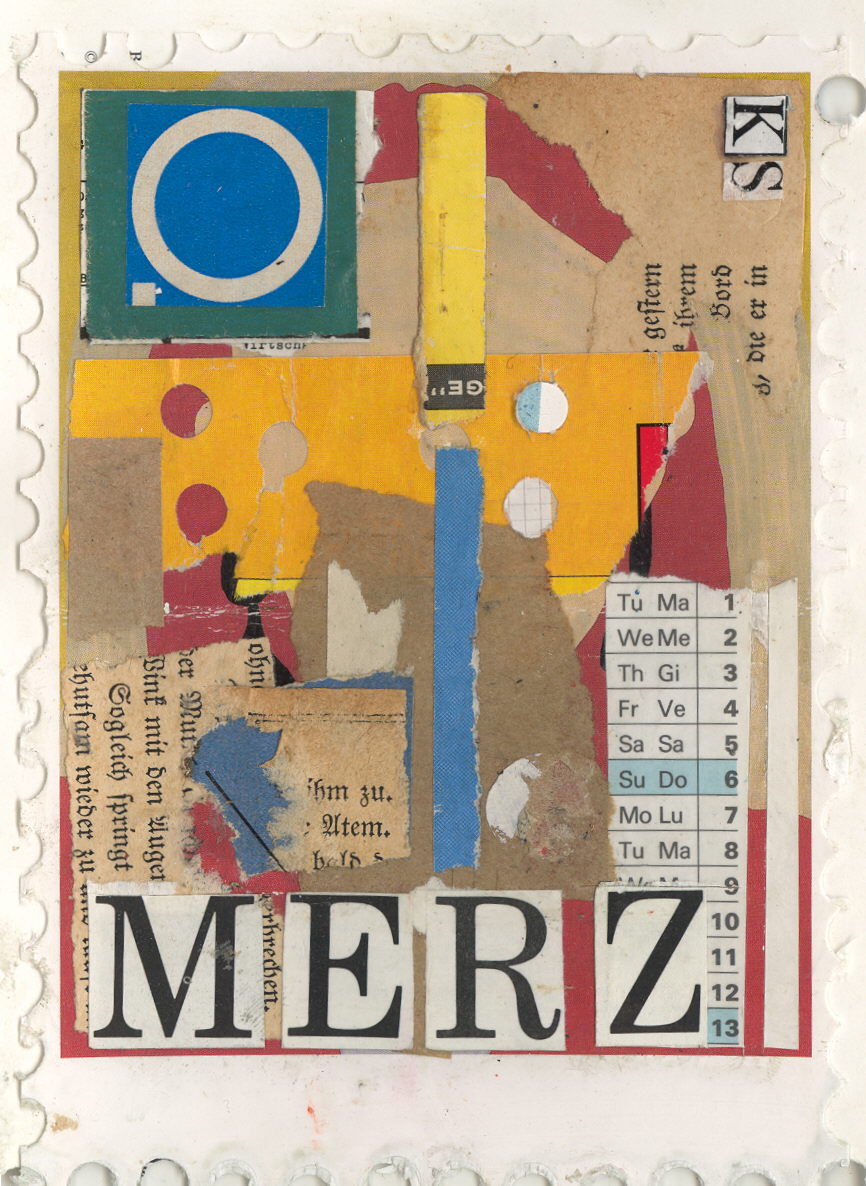 By the end of 1919 he'd become famous, after his first one-man exhibition at Der Sturm gallery, June 1919, and the publication that August of the poem An Anna Blume (usually translated as 'To Anna Flower', or 'To Eve Blossom'), a dadaist non-sensical love poem.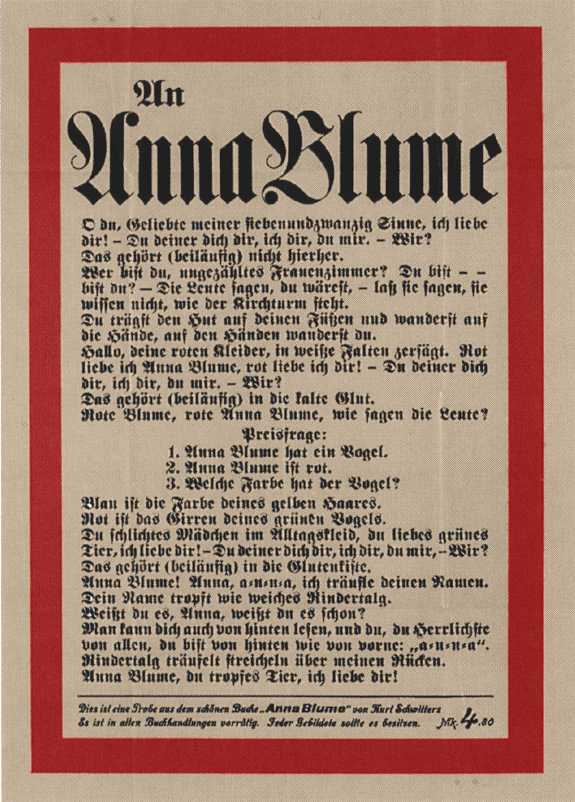 Schwitters asked to join Berlin Dada either in late 1918 or early 1919, according to the memoirs of Raoul Hausmann. Hausmann claimed that Richard Huelsenbeck rejected the application because of Schwitters' links to Der Sturm and to Expressionism in general, which were seen by the Dadaists as hopelessly romantic and obsessed with aesthetics. Ridiculed by Huelsenbeck as 'the Caspar David Friedrich of the Dadaist Revolution', he would reply with an absurdist short story Franz Mullers Drahtfrühling, Ersters Kapitel: Ursachen und Beginn der grossen glorreichen Revolution in Revon published in Der Sturm (xiii/11, 1922), which featured an innocent bystander who started a revolution 'merely by being there'.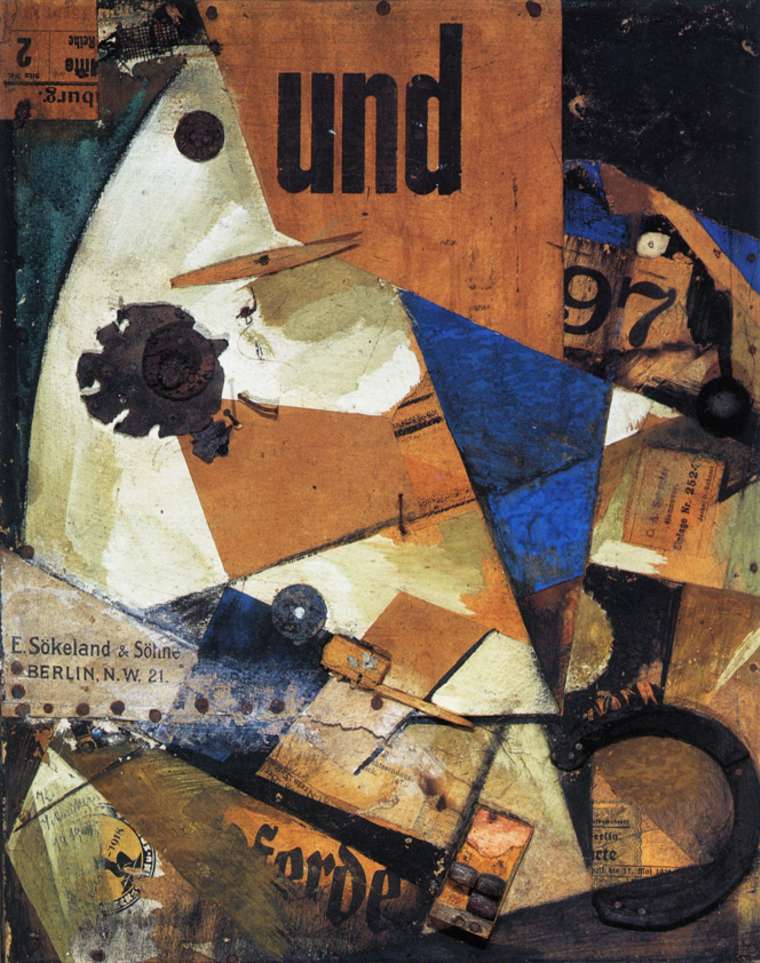 Hausmann's anecdote about Schwitters asking to join Berlin Dada is, however, somewhat dubious, for there is well-documented evidence that Schwitters and Huelsenbeck were on amicable terms at first. When they first met in 1919, Huelsenbeck was enthusiastic about Schwitters's work and promised his assistance, while Schwitters reciprocated by finding an outlet for Huelsenbeck's Dada publications. When Huelsenbeck visited him at the end of the year, Schwitters gave him a lithograph (which he kept all his life). It was not until mid-1920 that the two men fell out, either because of the success of Schwitters's poem 'An Anna Blume' (which Huelsenbeck considered unDadaistic) or because of quarrels about Schwitters' contribution to Dadaco, a projected Dada atlas edited by Huelsenbeck.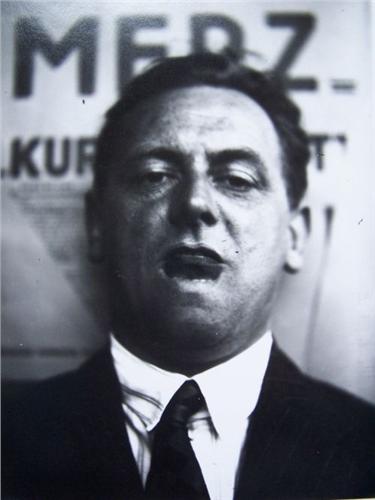 It is unlikely that Schwitters ever considered joining Berlin Dada, however, for he was under contract to Der Sturm, which offered far better long-term opportunities than Dada's quarrelsome and erratic venture. If Schwitters contacted Dadaists at this time, it was generally because he was searching for opportunities to exhibit his work.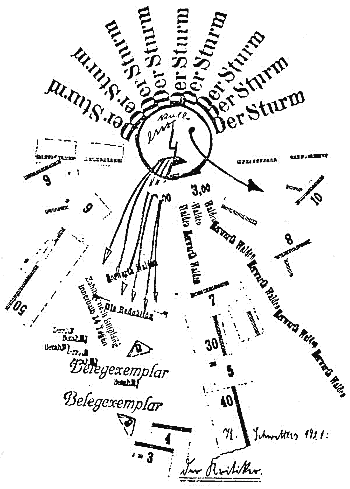 Though not a direct participant in Berlin Dada's activities, Schwitters employed Dadaist ideas in his work, used the word itself on the cover of An Anna Blume, and would later give Dada recitals throughout Europe on the subject with Theo van Doesburg, Tristan Tzara, Hans Arp and Raoul Hausmann.
In many ways his work was more in tune with Zürich Dada's championing of performance and abstract art than Berlin Dada's agit-prop approach, and indeed examples of his work were published in the last Zürich Dada publication, Der Zeltweg, November 1919, alongside the work of Arp and Sophie Tauber. Whilst his work was far less political than key figures in Berlin Dada, he would remain close friends with various members, including Hannah Höch and Raoul Hausmann, for the rest of his career.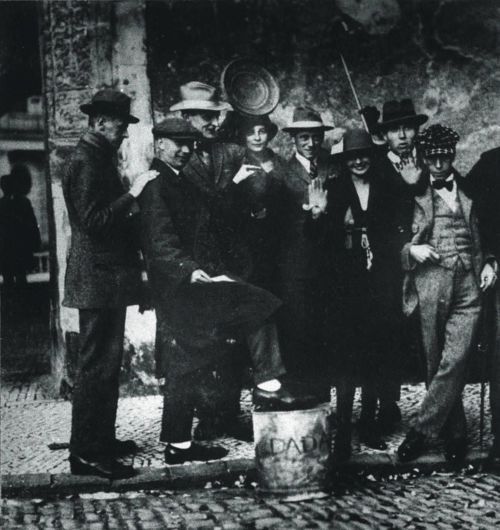 As the political climate in Germany became more liberal and stable, Schwitters' work became less influenced by Cubism and Expressionism. He started to organize and participate in lecture tours with other members of the international avant-garde, such as Hans Arp, Raoul Hausmann and Tristan Tzara, touring Czechoslovakia, the Netherlands, and Germany with provocative evening recitals and lectures. He published a periodical, also called Merz, between 1923–32, in which each issue was devoted to a central theme.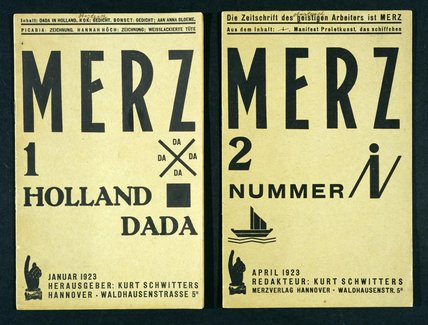 His work in this period became increasingly Modernist in spirit, with far less overtly political context and a cleaner style, in keeping with contemporary work by Hans Arp and Piet Mondrian. Thanks to Schwitters' lifelong patron and friend Katherine Dreier, his work was exhibited regularly in the US from 1920 onwards.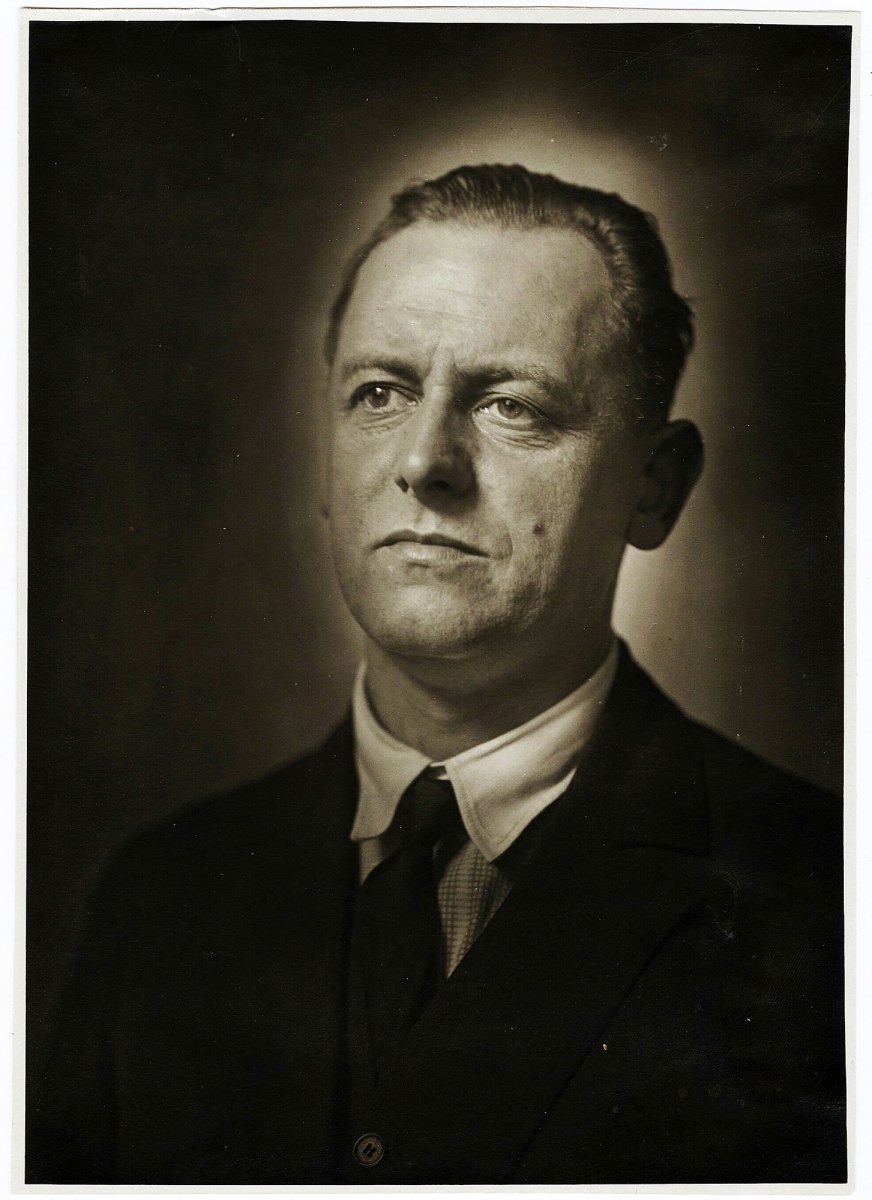 In the late 1920s he became a well-known typographer; his best-known work was the catalogue for the Dammerstocksiedlung in Karlsruhe. After the demise of Der Sturm gallery in 1924 he ran an advertising agency called Merzwerbe, which held the accounts for Pelikan inks and Bahlsen biscuits, amongst others, and became the official typographer for Hanover town council between 1929 and 1934.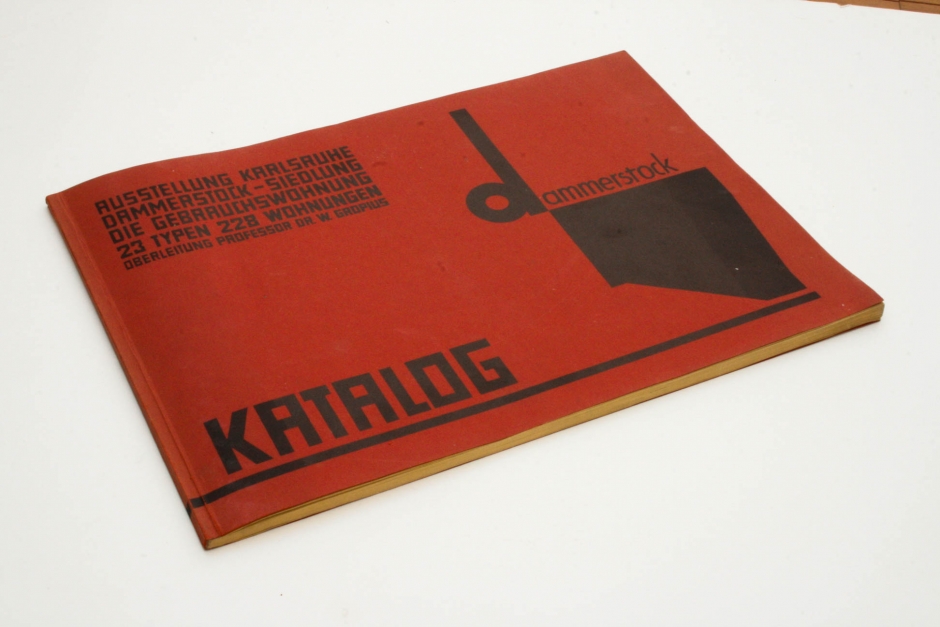 Alongside his collages, Schwitters also dramatically altered the interiors of a number of spaces throughout his life. The most famous was the Merzbau, the transformation of six (or possibly more) rooms of his family's house in Hanover, Waldhausenstrasse 5. This took place very gradually; work started in about 1923, the first room was finished in 1933, and Schwitters subsequently extended the Merzbau to other areas of the house until he fled to Norway in early 1937. On the evidence of Schwitters' correspondence, by 1937 it had spread to two rooms of his parents' apartment on the ground floor, the adjoining balcony, the space below the balcony, one or two rooms of the attic and possibly part of the cellar.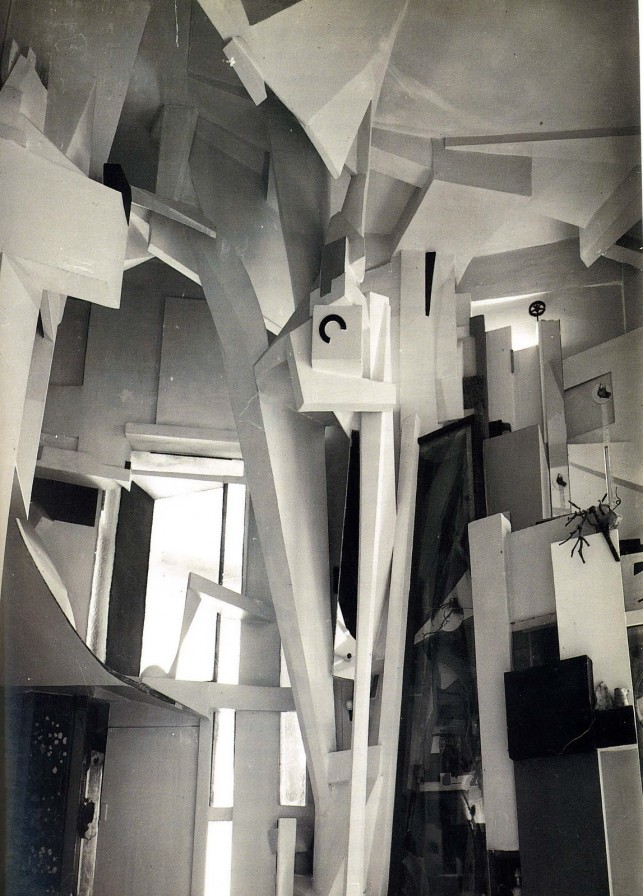 Early photos show the Merzbau with a grotto-like surface and various columns and sculptures. Work by Hannah Höch, Raoul Hausmann and Sophie Tauber, amongst others, were incorporated into the fabric of the installation. Sadly, in 1943 the building and Schwitter's creation, were destroyed in an Allied bombing raid.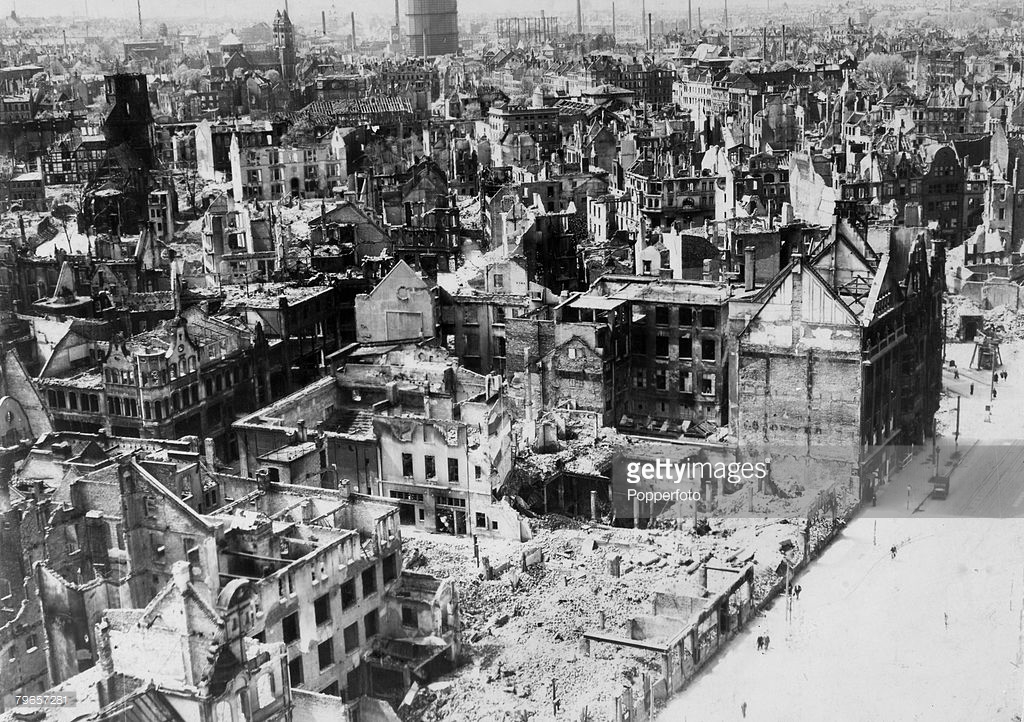 Schwitters later created a similar environment in the garden of his house in Lysaker, near Oslo, known as the Haus am Bakken (the house on the slope). This was almost complete when Schwitters left Norway for the United Kingdom in 1940. It burnt down in 1951 and no photos survive. The last Merzbau, in Elterwater, Cumbria, England, remained incomplete on Schwitters' death in January 1948.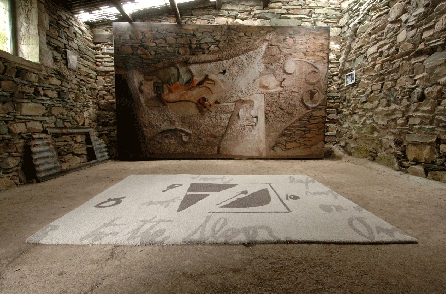 Schwitters composed and performed an early example of sound poetry, Ursonate (1922–32; a translation of the title is Original Sonata or Primeval Sonata). The poem was influenced by Raoul Hausmann's poem "fmsbw" which Schwitters heard recited by Hausmann in Prague, 1921. Schwitters first performed the piece on 14 February 1925 at the home of Irmgard Kiepenheuer in Potsdam. He subsequently performed it regularly, both developing and extending it. He published his notations for the recital in the last Merz periodical in 1932, although he would continue to develop the piece for at least the next ten years.
As the political situation in Germany under the Nazis continued to deteriorate throughout the 1930s, his work began to be included in the Entartete Kunst (Degenerate Art) touring exhibition organized by the Nazi party in 1933. He lost his contract with Hanover City Council in 1934 and examples of his work in German museums were confiscated and publicly ridiculed in 1935. By the time his close friends Christof and Luise Spengemann and their son Walter were arrested by the Gestapo in August 1936 the situation had clearly become perilous.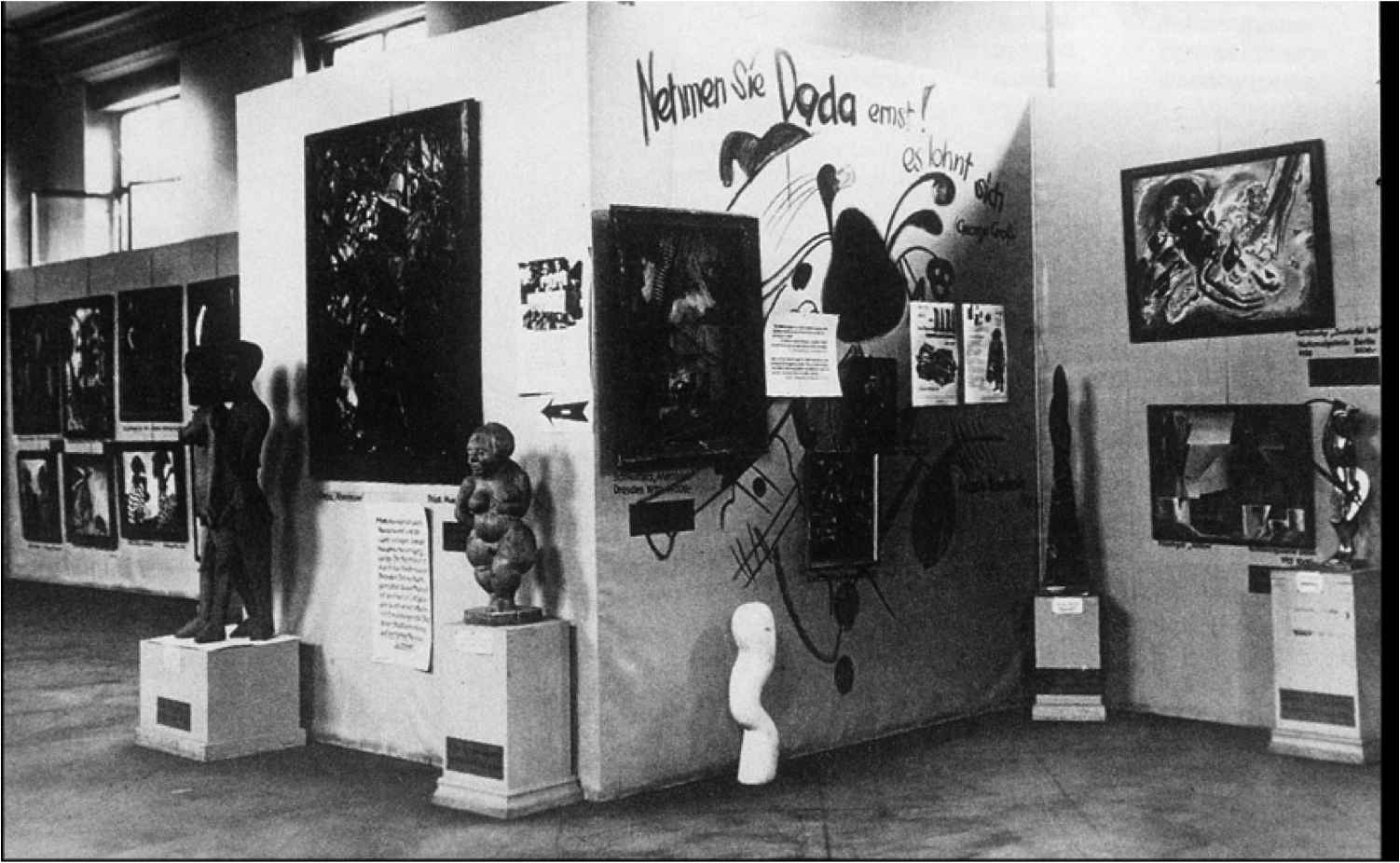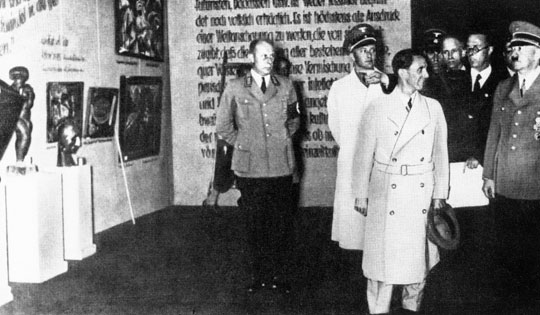 On 2 January 1937 Schwitters, wanted for an "interview" with the Gestapo, fled to Norway to join his son Ernst, who had already left Germany on 26 December 1936. His wife Helma decided to remain in Hanover, to manage their four properties. In the same year, his Merz pictures were included in the Entartete Kunst exhibition titled in Munich, making his return impossible.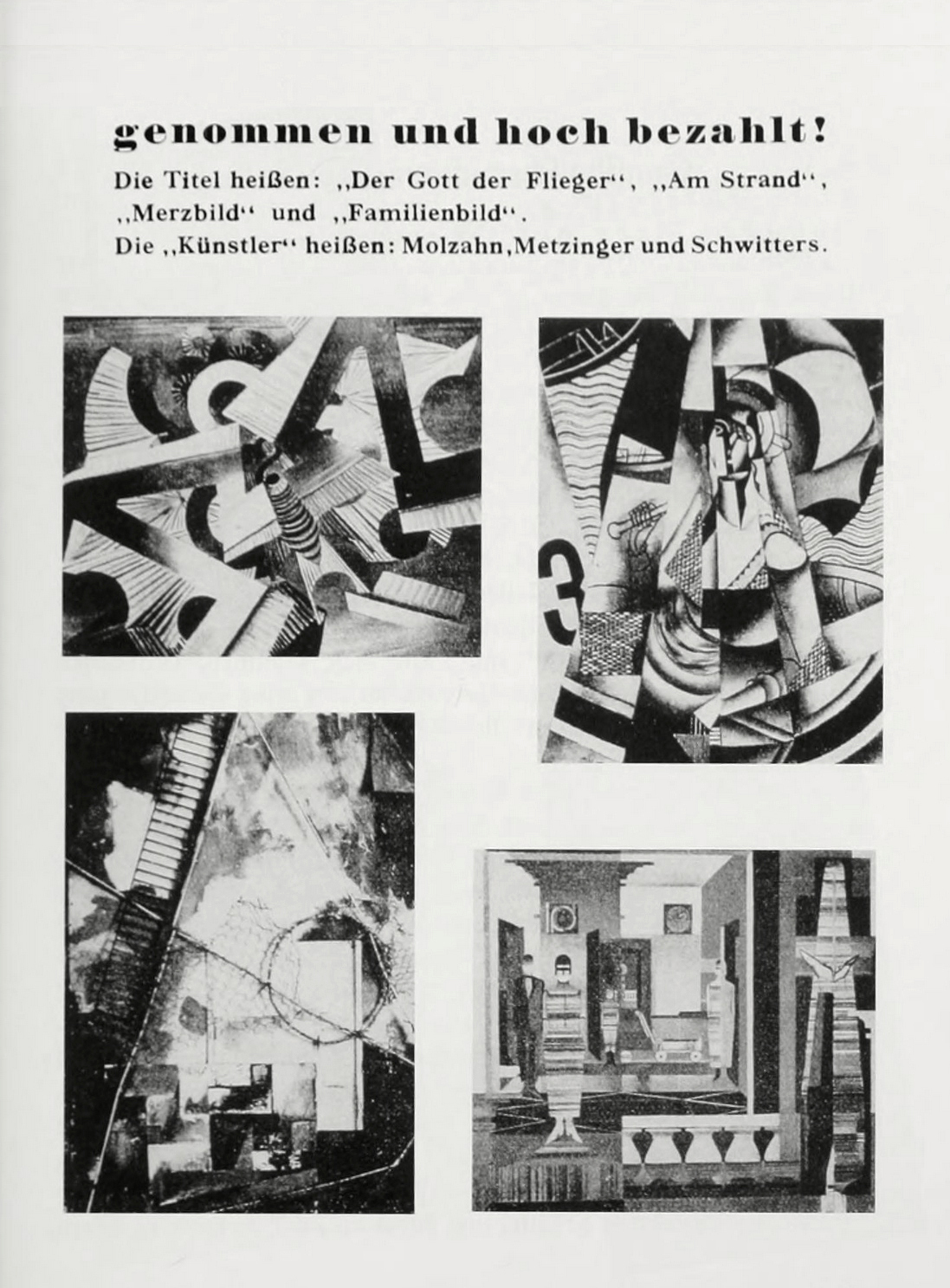 Helma visited Schwitters in Norway for a few months each year up to the outbreak of World War II. The joint celebrations for his mother Henriette's 80th birthday and his son Ernst's engagement, held in Oslo on 2 June 1939, would be the last time the two met.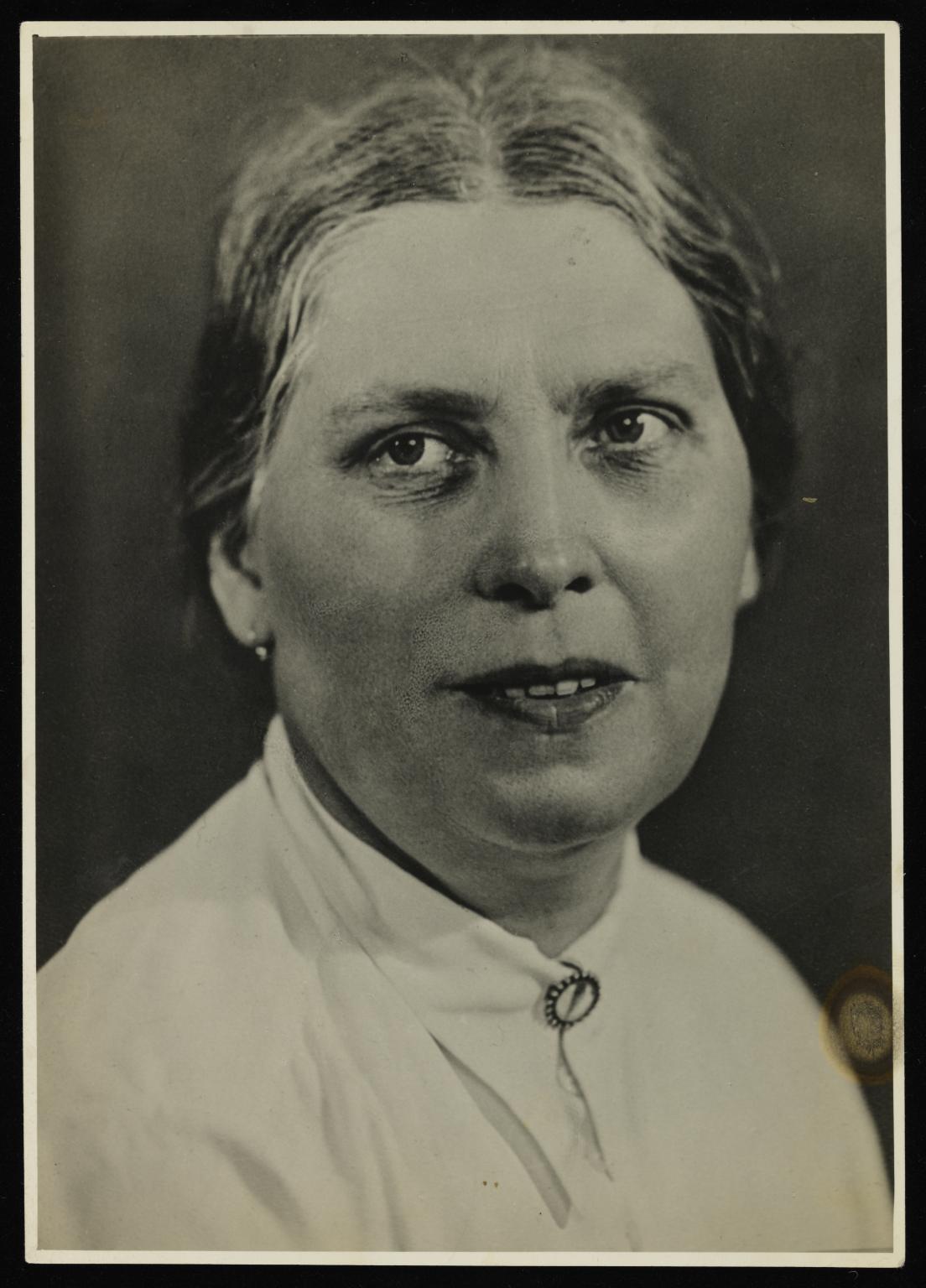 When Nazi Germany invaded Norway, after a short period of internment by Norwegian authorities on the Lofoten Islands, Schwitters fled to Leith, Scotland with his son and daughter-in-law on the patrol vessel Fridtjof Nansen between 8 and 18 June 1940. By now officially an 'enemy alien', he was moved between various internment camps in Scotland and England before arriving on 17 July 1940 in Hutchinson Camp in the Isle of Man.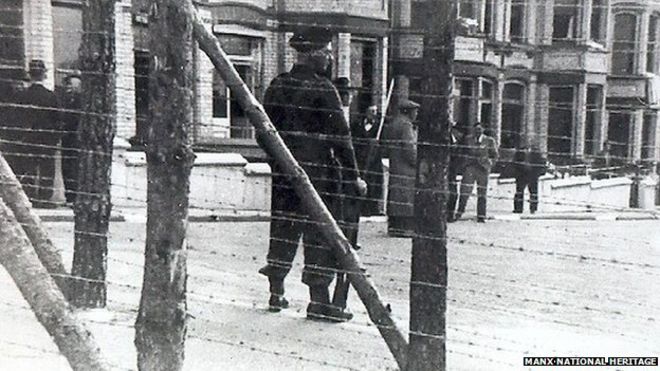 The camp was situated in a collection of terraced houses around Hutchinson Square in Douglas. The camp soon comprised some 1,205 internees by end of July 1940, almost all of whom were German or Austrian. The camp was soon known as "the artist's camp", comprising as it did many artists, writers, university professors and other intellectuals. In this environment, Schwitters was popular as a character, a raconteur and as an artist.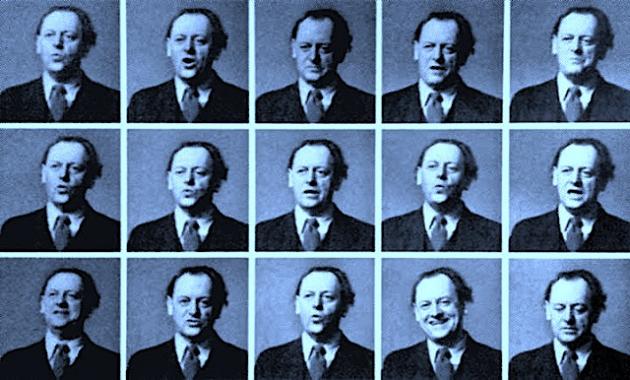 He was soon provided studio space and took on students, many of whom would later become significant artists in their own right. He produced over 200 works during his internment, including more portraits than at any other time in his career, many of which he charged for. He contributed at least two portraits to the second art exhibition within the camp in November 1940, and in December he contributed (in English) to the camp newsletter, The Camp.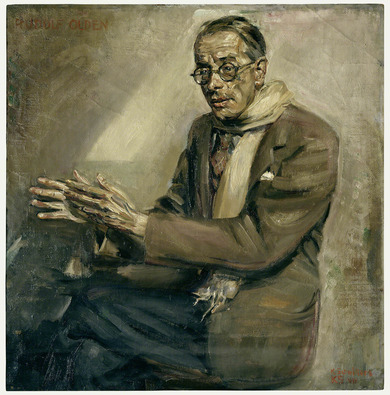 At least in the early days of the camp's existence, there was a shortage of art supplies which meant that the internees had to be resourceful to obtain the materials they needed: they would mix brick dust with sardine oil for paint, dig up clay when out on walks for sculpture, and rip up the lino floors to make cuttings which they then pressed through the clothes mangle to make linocut prints. Schwitters' Merz extension of this included making sculptures in porridge: "The room stank. A musty, sour, indescribable stink which came from three Dada sculptures which he had created from porridge, no plaster of Paris being available. The porridge had developed mildew and the statues were covered with greenish hair and bluish excrements of an unknown type of bacteria," wrote Fred Uhlman in his memoir.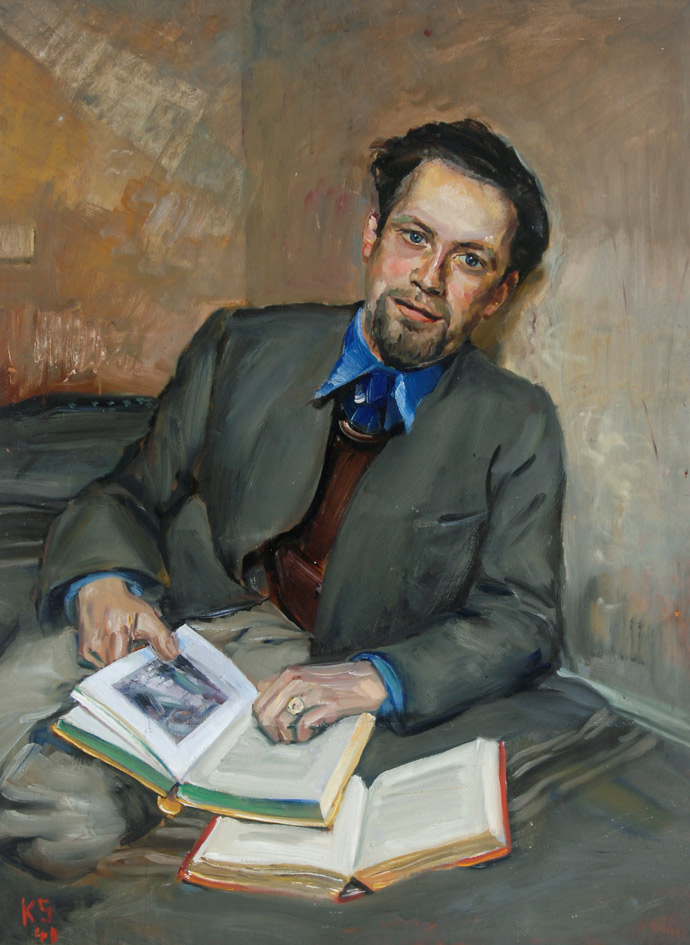 Schwitters was well-liked in the camp and was a welcome distraction from the internment they were suffering. Fellow internees would later recall fondly his curious habits of sleeping under his bed and barking like a dog, as well as his regular Dadaist readings and performances. However, the epileptic condition which had not surfaced since his childhood began to recur whilst in the camp. His son attributed this to Schwitters' depression at internment which he kept hidden from others in the camp, "For the outside world he always tried to put up a good show, but in the quietness of the room I shared with him […], his painful disillusion was clearly revealed to me."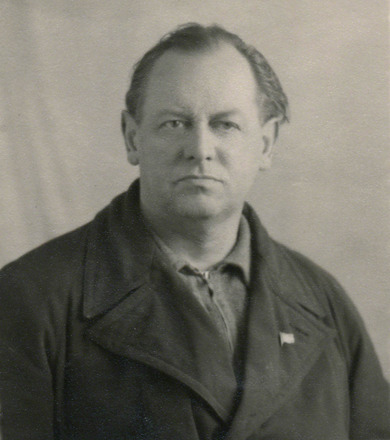 Schwitters applied as early as October 1940 for release, with the appeal written in English: "As artist, I can not be interned for a long time without danger for my art," but he was refused even after his fellow internees began to be released. He wrote to his wife Helma in April of 1941, "I am now the last artist here – all the others are free. But all things are equal. If I stay here, then I have plenty to occupy myself. If I am released, then I will enjoy freedom. If I manage to leave for the U.S., then I will be over there. You carry your own joy with you wherever you go."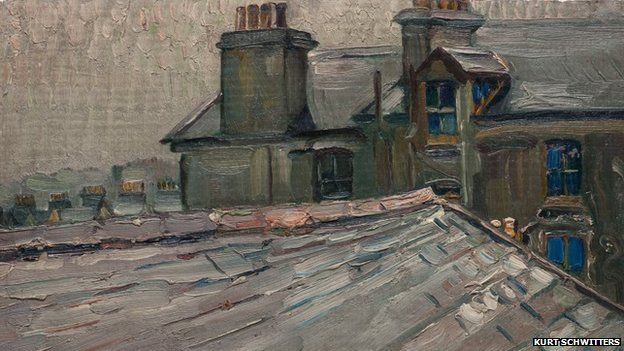 Schwitters was finally released on 21 November 1941, with the help of an intervention from Alexander Dorner, Rhode Island School of Design. After obtaining his freedom, Schwitters moved to London, hoping to make good on the contacts that he had built up over his period of internment. He first moved to an attic flat at 3 St. Stephen Crescent, Paddington, London. It was here that he met his future companion, Edith Thomas: "He knocked on her door to ask how the boiler worked, and that was that. […] She was 27 – half his age. He called her Wantee, because she was always offering tea," Gretel Hinrichsen wrote in The Telegraph, in 2013.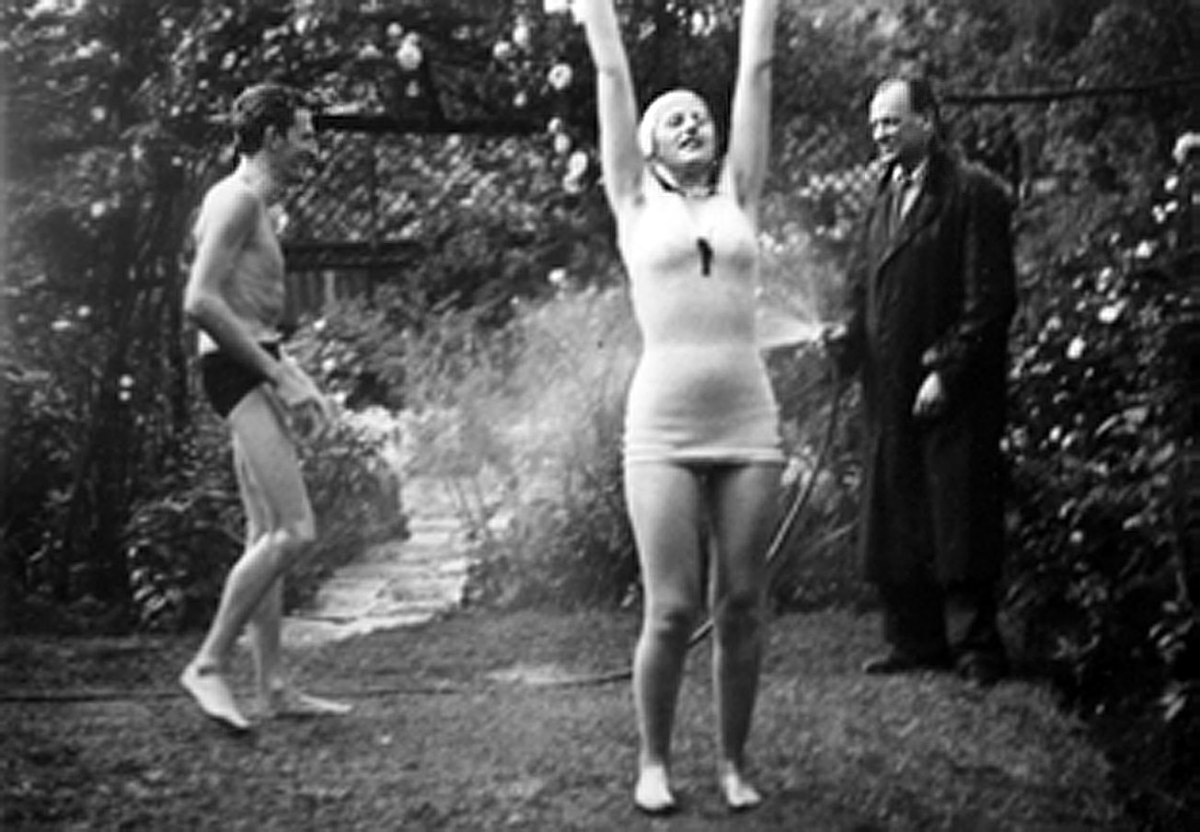 In London he made contact with and mixed with a range of artists, including Naum Gabo, László Moholy-Nagy and Ben Nicholson. He exhibited in a number of galleries in the city but with little success; at his first solo exhibition at The Modern Art Gallery in December 1944, forty works were displayed, priced between 15 and 40 guineas, but only one was bought.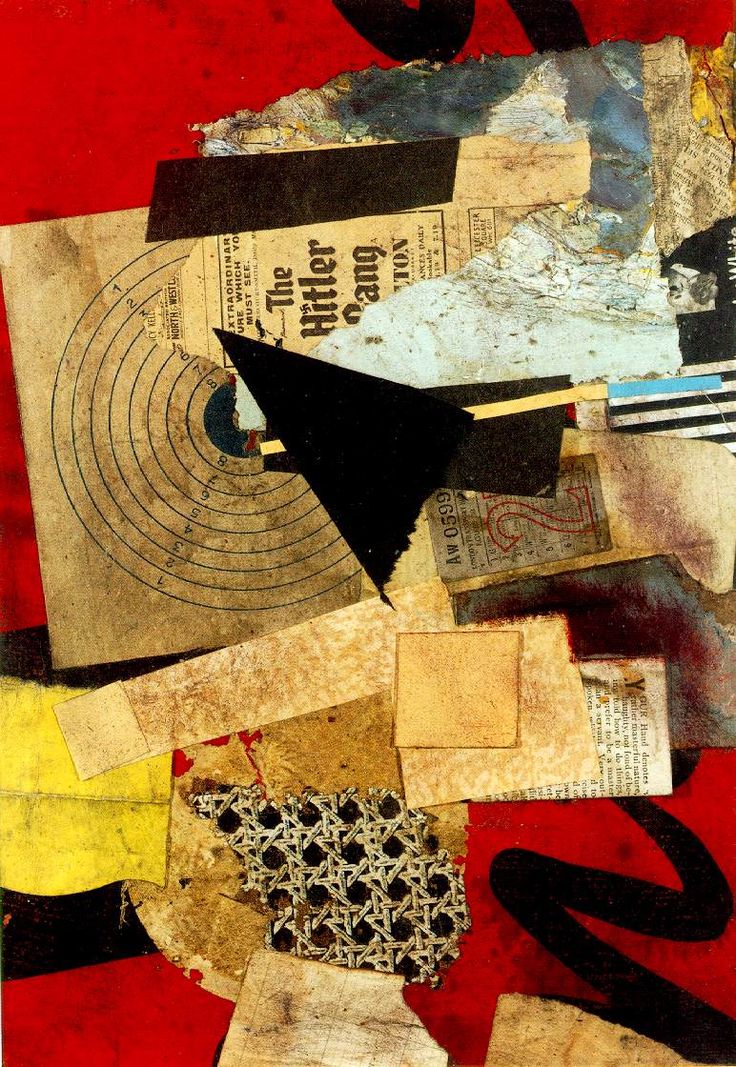 In August 1942 he moved with his son to 39 Westmoreland Road, Barnes, London. In October 1943 he learnt that his Merzbau in Hanover had been destroyed in allied bombing. In April 1944 he suffered his first stroke, at the age of 56, which left him temporarily paralyzed on one side of his body. His wife Helma died of cancer on 29 October 1944, although Schwitters only heard of her death in December.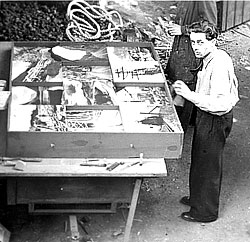 Schwitters first visited the Lake District on holiday with Edith Thomas in September 1942. He moved there permanently on 26 June 1945, to 2 Gale Crescent Ambleside. However, after another stroke in February of the following year and further illness, he and Edith moved to a more easily accessible house at 4 Millans Park.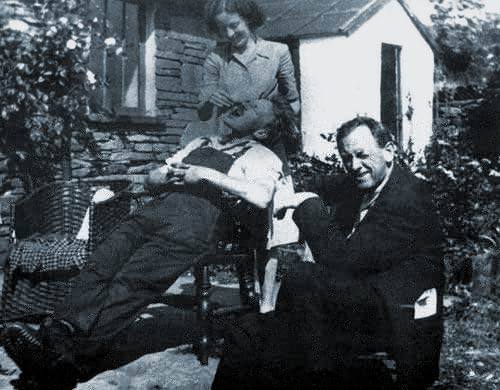 In March 1947, Schwitters decided to recreate the Merzbau and found a suitable location in a barn at Cylinders Farm, Elterwater (which was owned by Harry Pierce, whose portrait Schwitters had been commissioned to paint). Having been forced by a lack of other income to paint portraits and popularist landscape pictures suitable for sale to the local residents and tourists, Schwitters received notification shortly before his 60th birthday that he had been awarded a £1,000 fellowship to be transferred to him via the Museum of Modern Art in New York in order to enable him to repair or re-create his previous Merz constructions in Germany or Norway. Instead he used it for the "Merzbarn" in Elterwater. Schwitters worked on the Merzbarn daily, travelling the five miles between his home and the barn, except for when illness kept him away.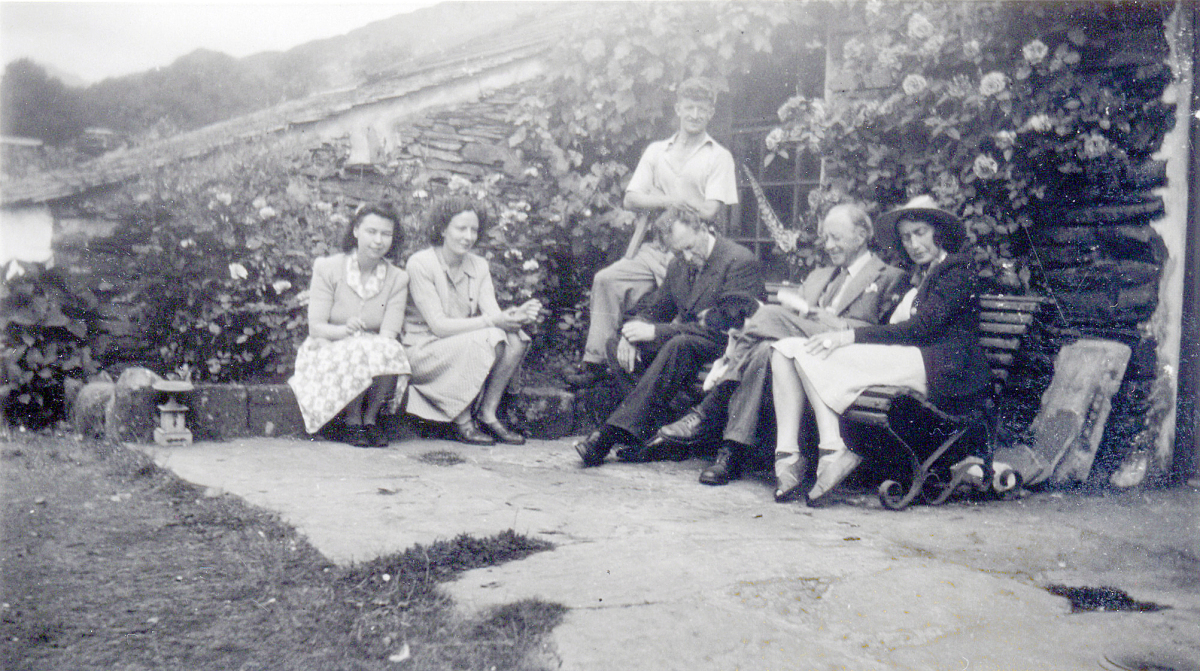 On 7 January 1948 he received the news that he had been granted British citizenship. The following day, on 8 January, Schwitters died from acute pulmonary edema and myocarditis, in Kendal Hospital.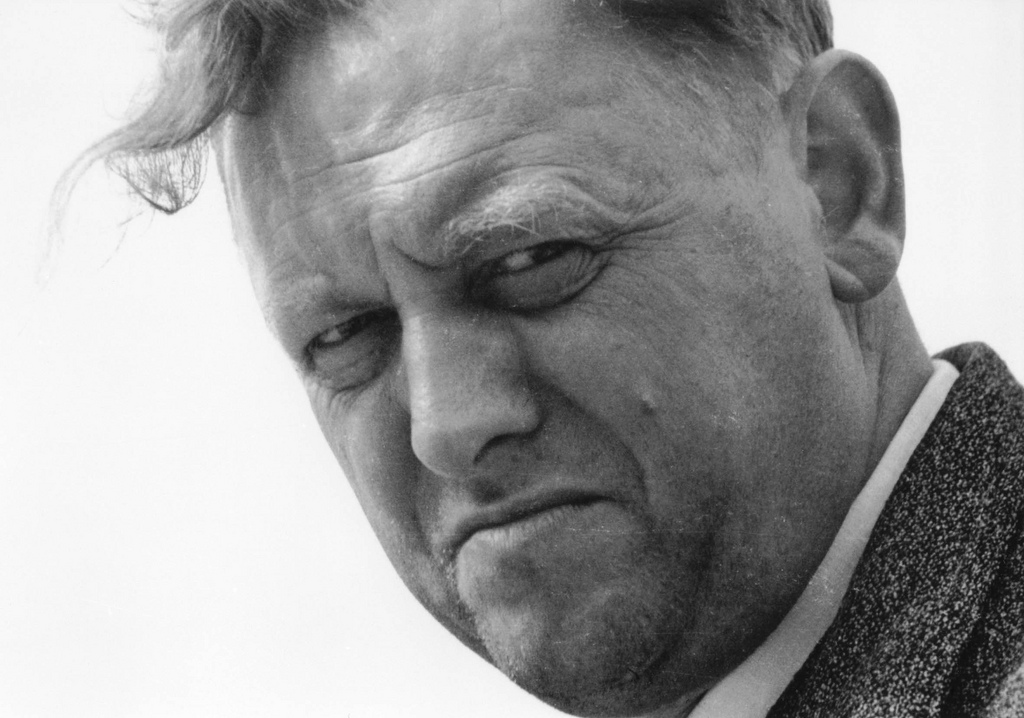 He was buried on 10 January at St. Mary's Church, Ambleside. His grave was unmarked until 1966 when a stone was erected with the inscription Kurt Schwitters – Creator of Merz.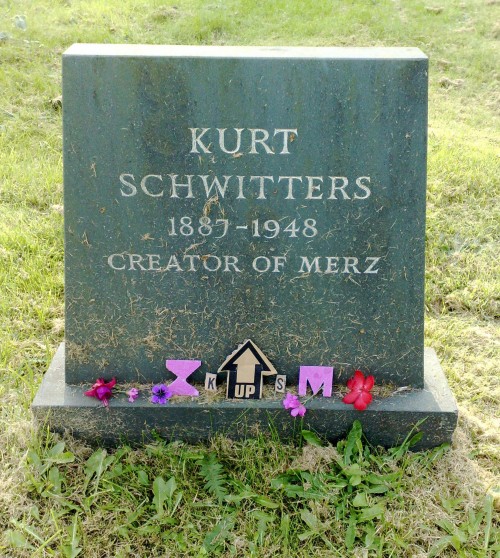 The stone remains as a memorial even though his body was disinterred and reburied in the Engesohde Cemetery in Hanover in 1970, the grave being marked with a marble copy of his 1929 sculpture Die Herbstzeitlose.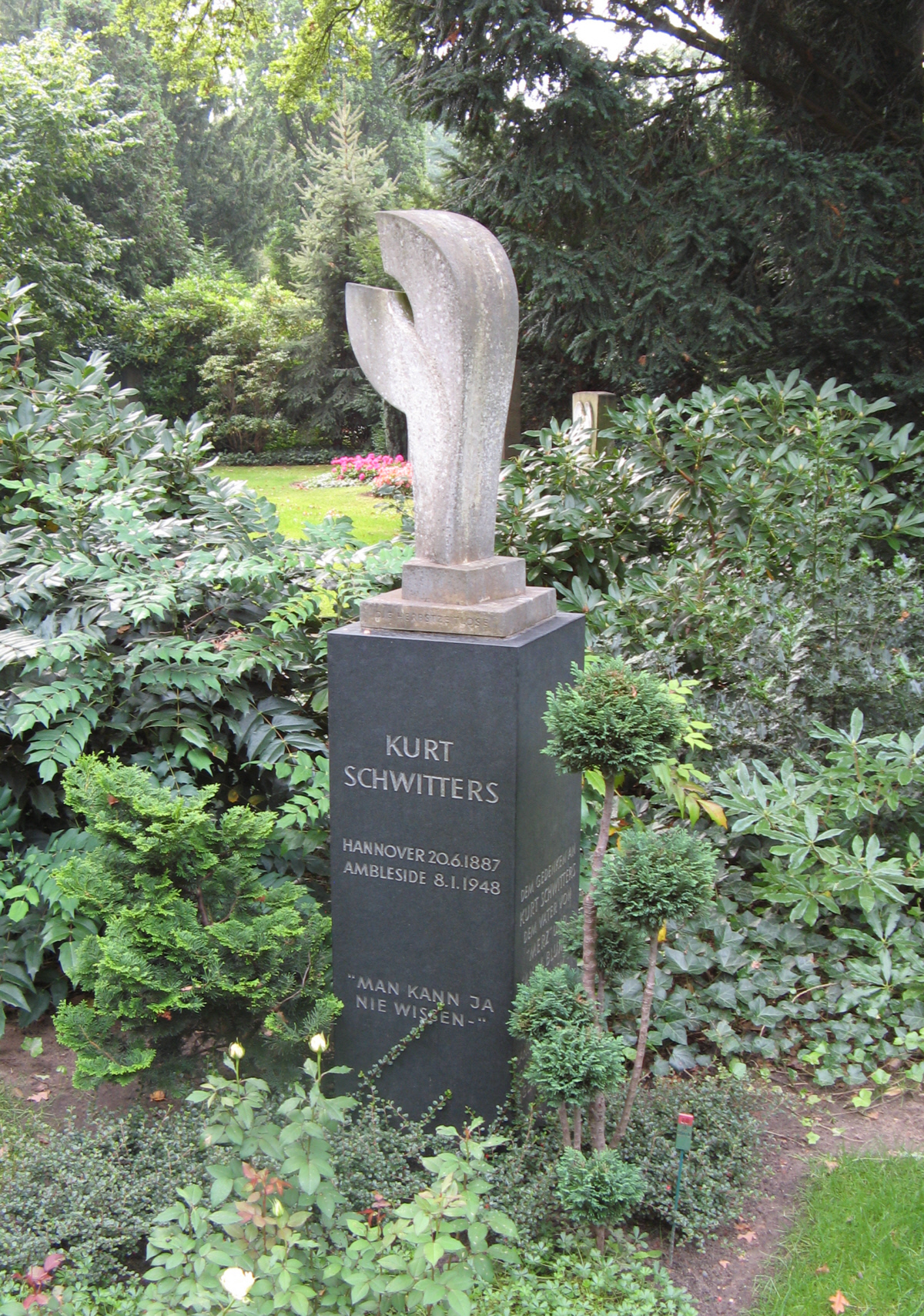 Many artists have cited Schwitters as a major influence, including Ed Ruscha, Robert Rauschenberg, Damien Hirst, and many, many others. "The language of Merz now finds common acceptance and today there is scarcely an artist working with materials other than paint who does not refer to Schwitters in some way. In his bold and wide-ranging experiments he can be seen as the grandfather of Pop Art, Happenings, Concept Art, Fluxus, multimedia art and post-modernism." Gwendolyn Webster, for Artchive, 2011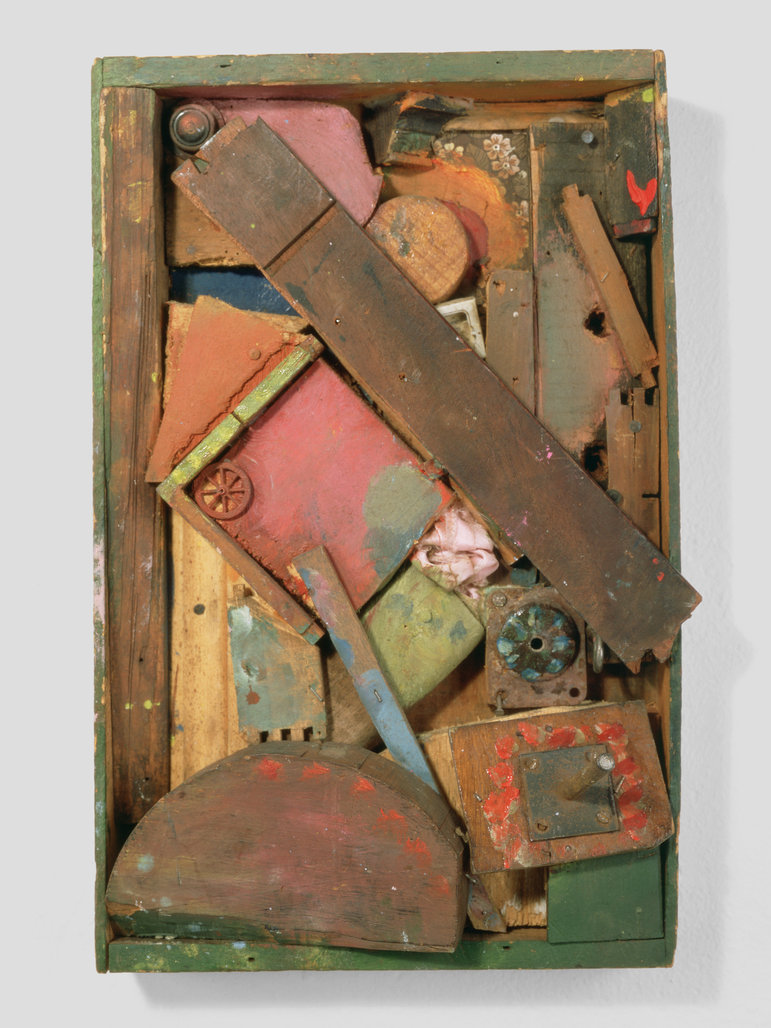 Schwitters' visual work has now been completely catalogued in the Catalogue Raisonné. Forgeries of collages by Schwitters turn up almost weekly on eBay. Before purchasing any work supposedly by Schwitters, it is best to consult the Kurt Schwitters Archive at the Sprengel Museum in Hanover, Germany.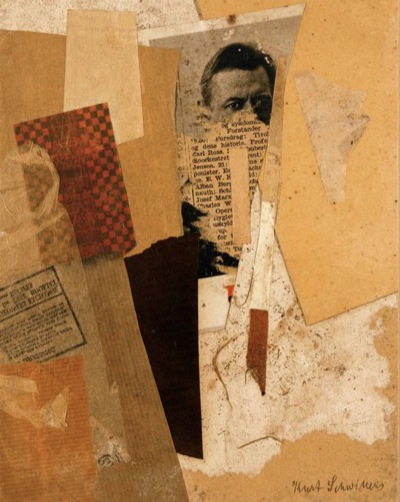 ---
Edited from:
https://en.wikipedia.org/wiki/Kurt_Schwitters
---
TML Arts aims for accuracy in content and functionality in posts.
Click the button below to let us know about typos, incorrect information, broken links, erroneous attribution,
or additional relative information.
---