Today's Artist Birthday: Kenneth Noland (April 10, 1924 – January 5, 2010), painter and co-founder of the Washington Color School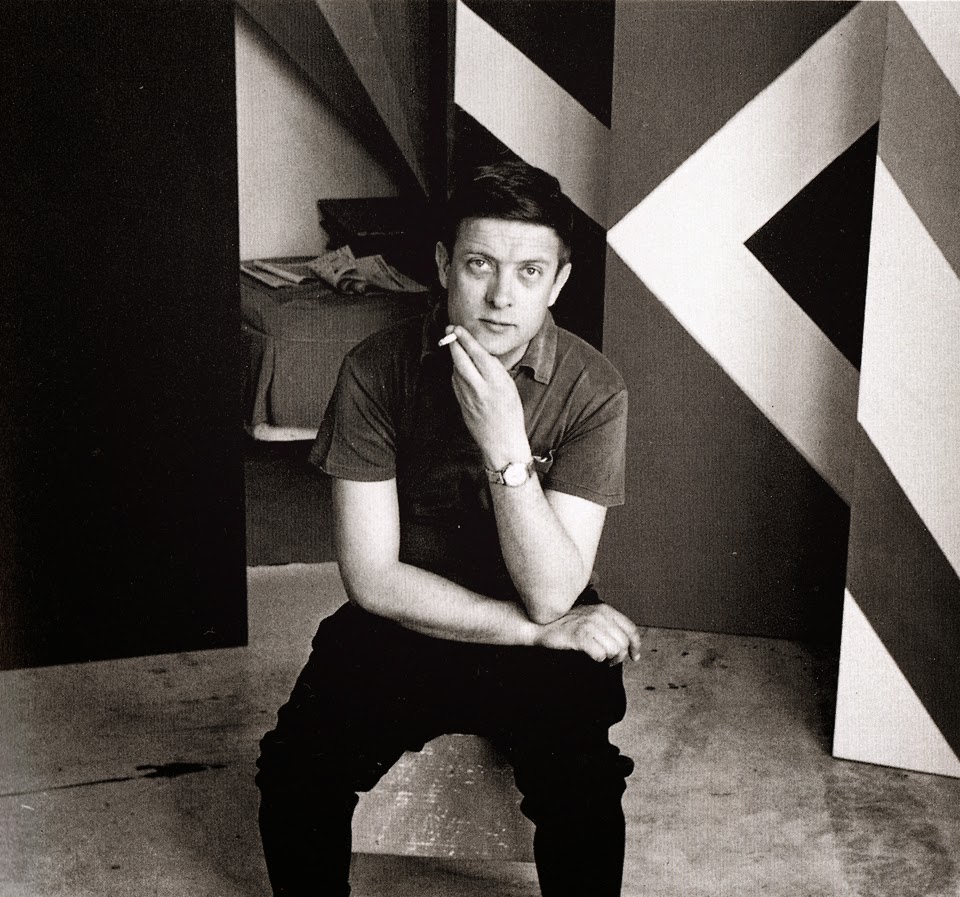 Kenneth Noland was an American abstract painter. He was one of the best-known American Color Field painters, although in the 1950s he was thought of as an abstract expressionist and in the early 1960s he was thought of as a minimalist painter. Noland helped establish the Washington Color School movement. In 1977, he was honored by a major retrospective at the Solomon R. Guggenheim Museum in New York that then traveled to the Hirshhorn Museum and Sculpture Garden in Washington, D.C. and Ohio's Toledo Museum of Art in 1978. In 2006, Noland's Stripe Paintings were exhibited at the Tate in London.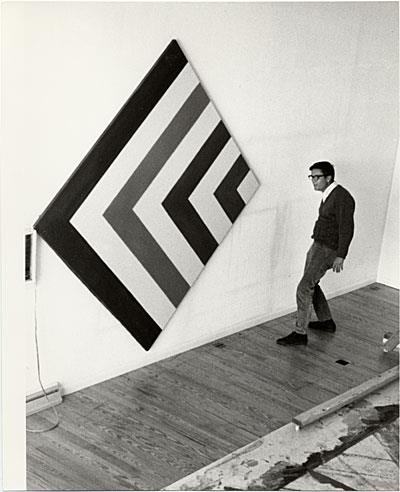 A son of Harry Caswell Noland (1896–1975), a pathologist, and his wife, Bessie (1897–1980), Kenneth Clifton Noland was born in Asheville, North Carolina. Noland enlisted in the U.S. Air Force in 1942 after completing high school. A veteran of World War II, Noland took advantage of the G.I. Bill to study art at the experimental Black Mountain College in his home state of North Carolina. At Black Mountain, where two of his brothers also studied art, Noland studied with Ilya Bolotowsky, a professor who introduced him to neoplasticism and the work of Piet Mondrian. There, Noland also studied Bauhaus theory and color under Josef Albers and became interested in Paul Klee, specifically Klee's sensitivity to color.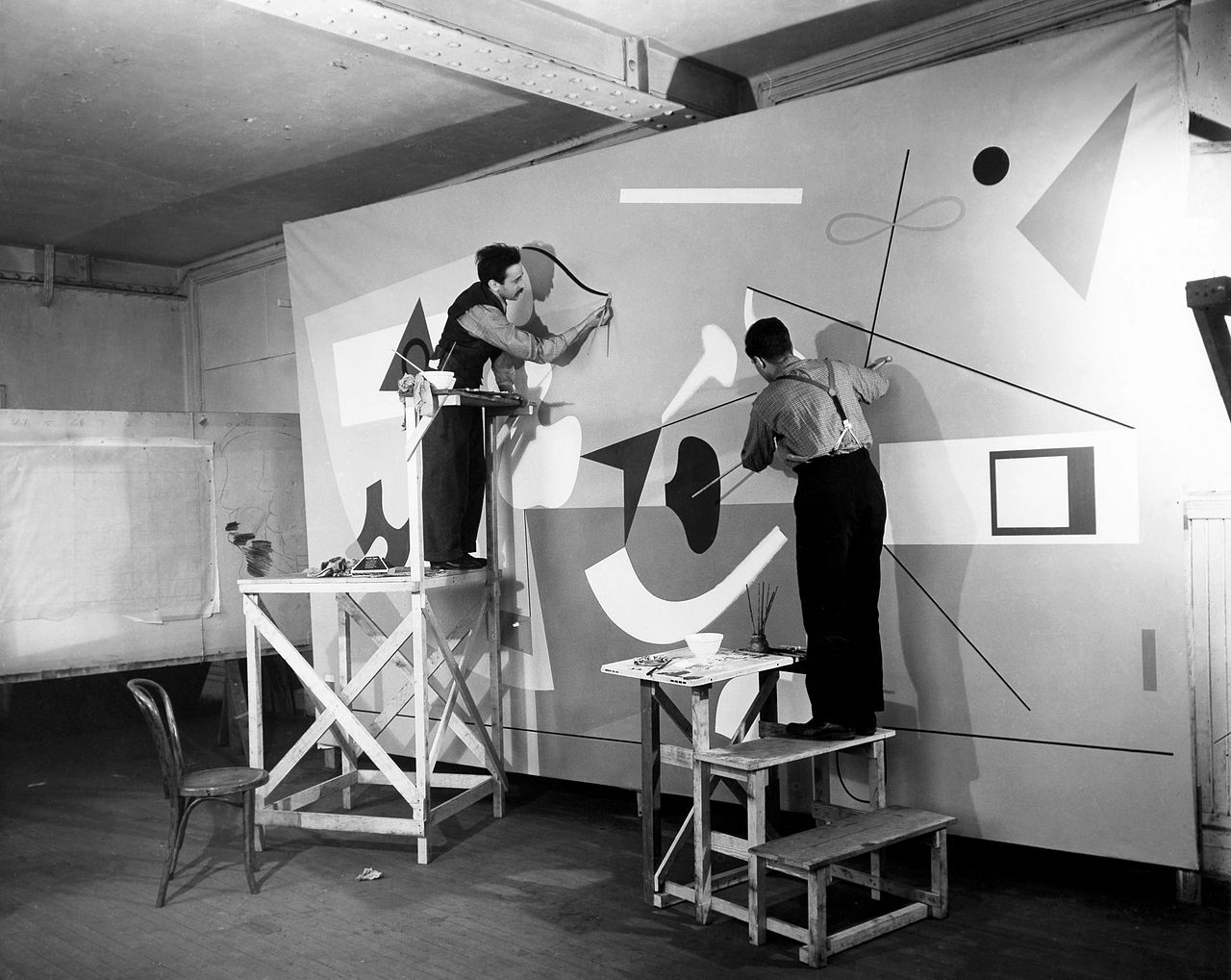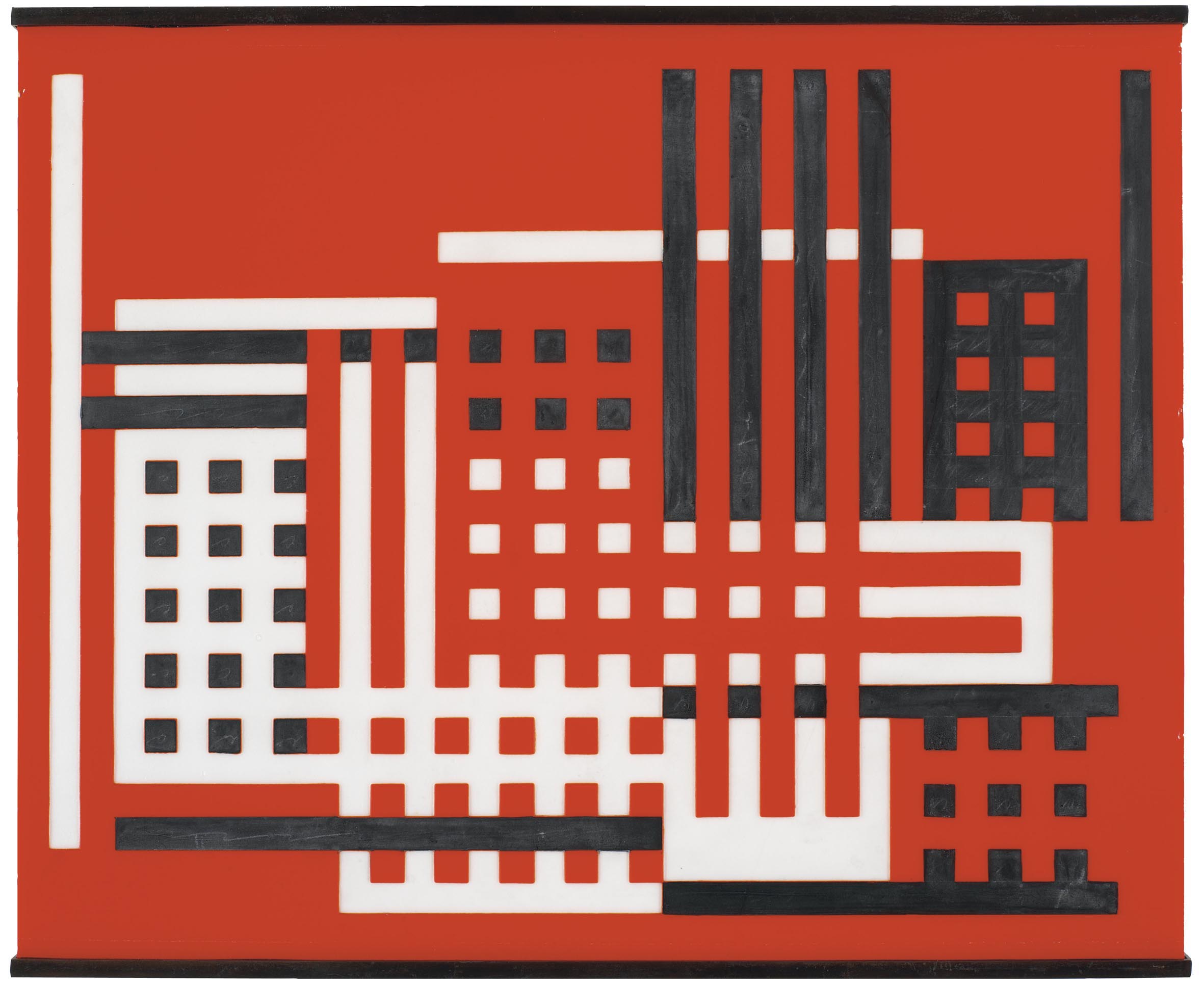 In 1948 and 1949 Noland worked with Ossip Zadkine in Paris, and had his first exhibition of his paintings there. In the early 1950s he met Morris Louis in Washington, D.C. while teaching night classes at the Washington Workshop Center for the Arts. He became friends with Louis, and after being introduced by Clement Greenberg to Helen Frankenthaler and seeing her new paintings at her studio in New York City in 1953, he and Louis adopted her "soak-stain" technique of allowing thinned paint to soak into unprimed canvases.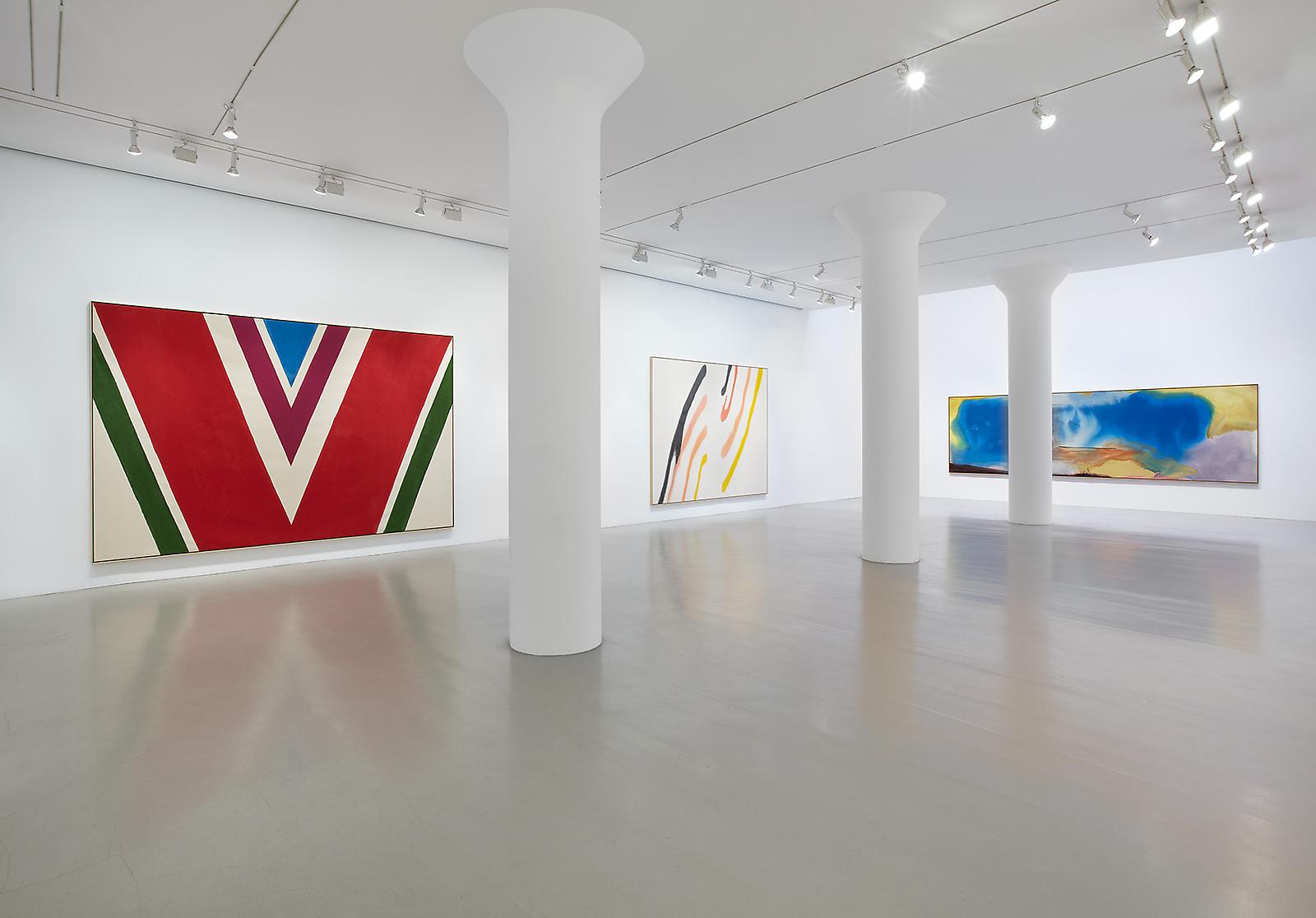 Most of Noland's paintings fall into one of four groups: circles (or targets), chevrons, stripes and shaped canvases. His preoccupation with the relationship of the image to the containing edge of the picture led him to a series of studies of concentric rings or bullseyes, commonly referred to as targets, which, like the one reproduced here called Beginning from 1958, used unlikely color combinations. This also led Noland away from Morris Louis in 1958. In 1964, he was included in the exhibition Post-Painterly Abstraction curated by Clement Greenberg, which traveled the country and helped to firmly establish Color Field painting as an important new movement in the contemporary art of the 1960s.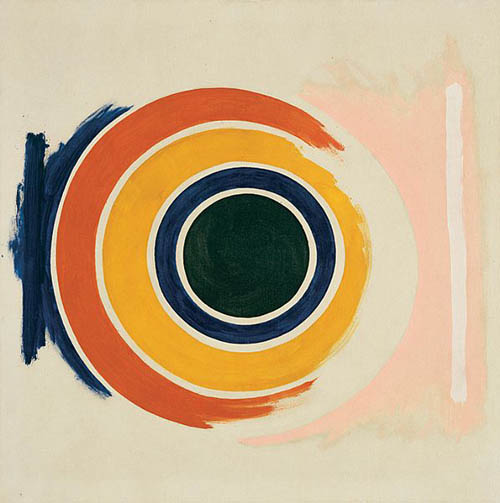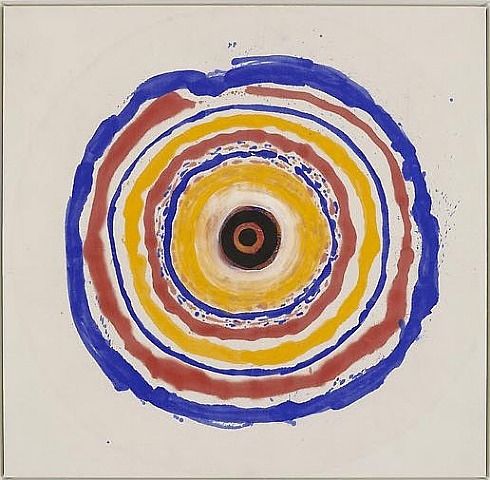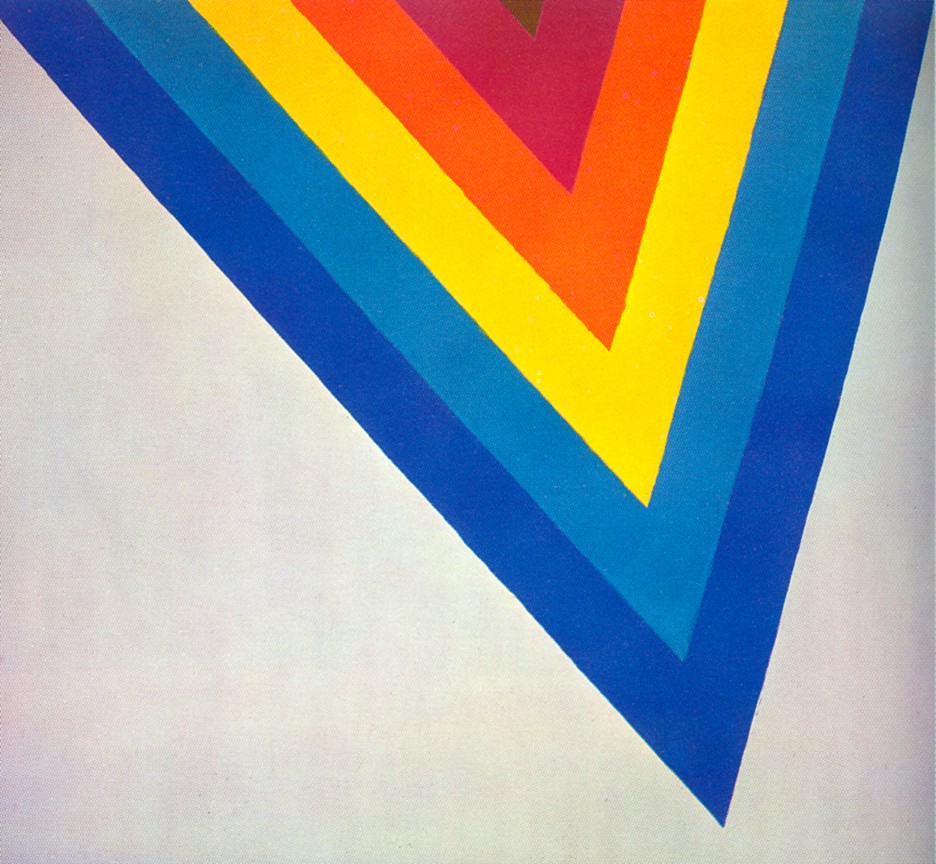 Noland pioneered the shaped canvas, initially with a series of symmetrical and asymmetrical diamonds or chevrons. In these paintings, the edges of the canvas become as structurally important as the center. During the 1970s and 1980s his shaped canvases were highly irregular and asymmetrical. These resulted in increasingly complex structures of highly sophisticated and controlled color and surface integrity.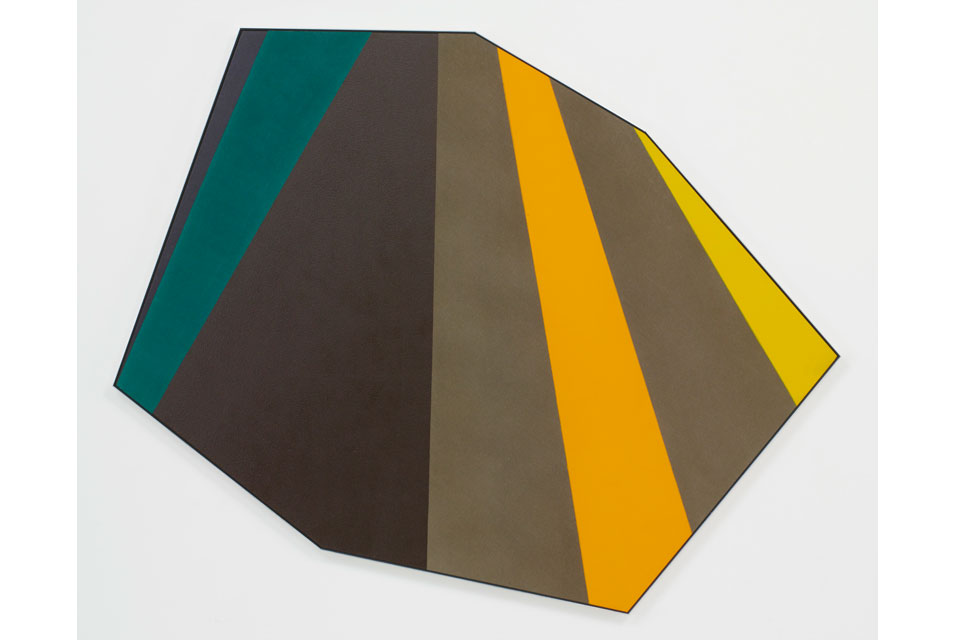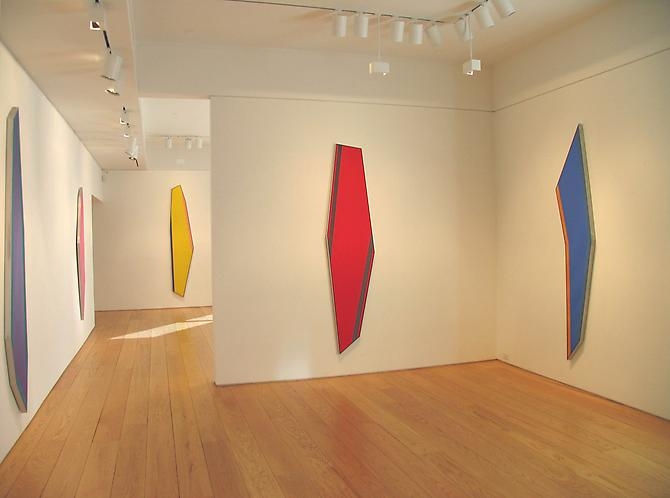 Instead of painting the canvas with a brush, Noland's style was to stain the canvas with color. This idea sought to remove the artist through brushstrokes. This made the piece about the art, not the artist. He emphasized spatial relationships in his work by leaving unstained, bare canvas as a contrast against the colors used throughout his paintings. Noland used simplified abstraction so the design would not detract from the use of color.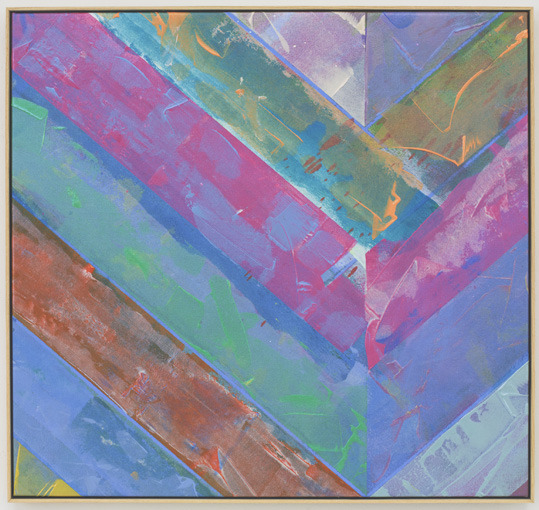 Noland was married and divorced four times and was a father four times with two sons and two daughters. He also had an affair in the early 1960's with the artist and DC socialite, Mary Pinocet Meyer. (Meyer had also been one of John F. Kennedy's mistresses, and in less than a year after Kennedy's assassination, she too was killed under very suspicious circumstances. Her murder has never been solved.)
Noland died of kidney cancer at his home in Port Clyde, Maine, on January 5, 2010 at the age of 85, and was buried at Riverside Cemetery in Ashville, North Carolina.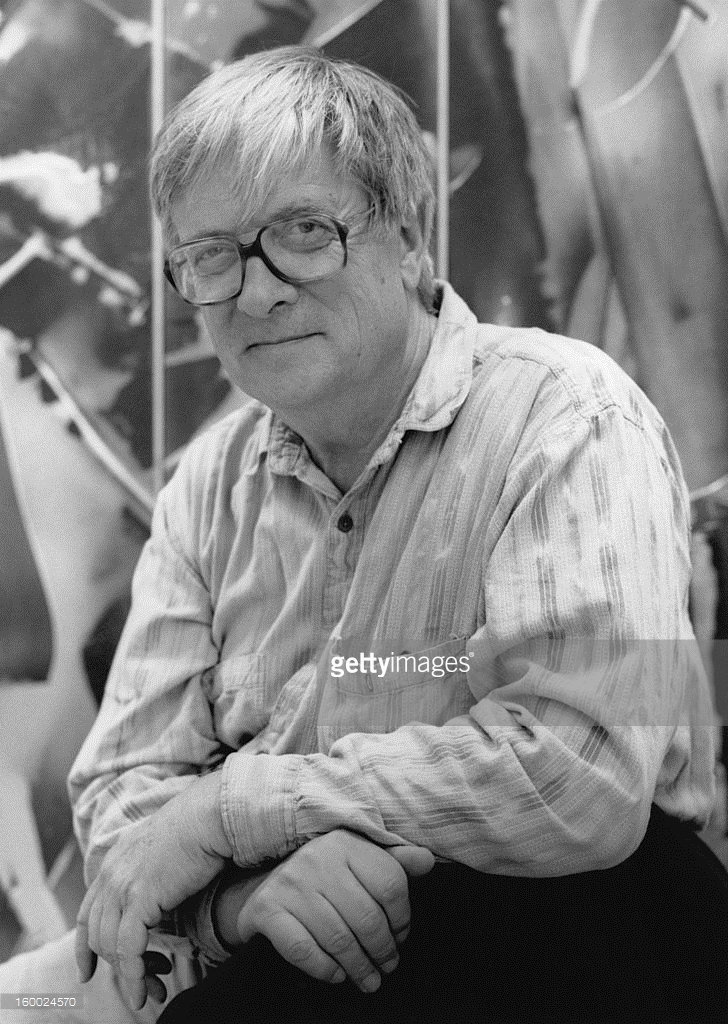 ---
(Edited from: https://en.wikipedia.org/wiki/Kenneth_Noland)
---
See an error? Typo? Please click here to send corrections. Thanks!
---