Keith Haring, visual artist and activist
Keith Haring (1958-1990), was a painter and visual artist, who later in his short life became a social activist. Though his imagery is lighthearted at first glance, his work is deeply imbued with political and sociological commentary, and has become accepted by many as one of the twentieth century's definitive visual languages.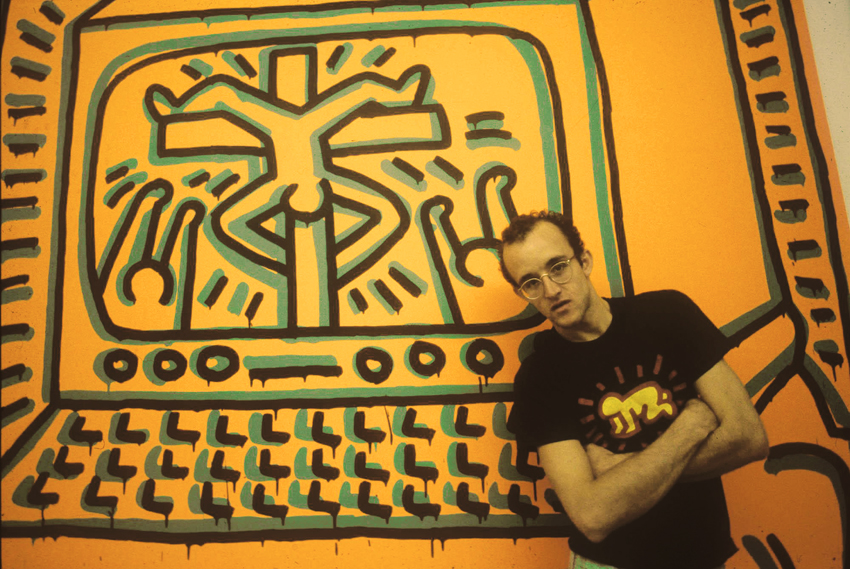 Haring was born to Allen and Joan Haring on May 4, 1958 in Reading, Pennsylvania. His father had been an amateur cartoonist, instilling a particular artistic vision in his son. Haring considered his earliest influences to be the work of Walt Disney, Dr. Seuss, and the Peanuts characters by Charles Schultz. Like many children raised in 1960's America, he couldn't help but be influenced by the wacky ensemble created by Warner Brothers Studios known as Looney Tunes, headed up by the inimitable Bugs Bunny.
%
|
%
|
%
|
%
|
%
|
%
|
%
|
%
|
%
|
%
|
%
|
%