Keith Haring, visual artist and activist
Keith Haring (1958-1990), was a painter and visual artist, who later in his short life became a social activist. Though his imagery is lighthearted at first glance, his work is deeply imbued with political and sociological commentary, and has become accepted by many as one of the twentieth century's definitive visual languages.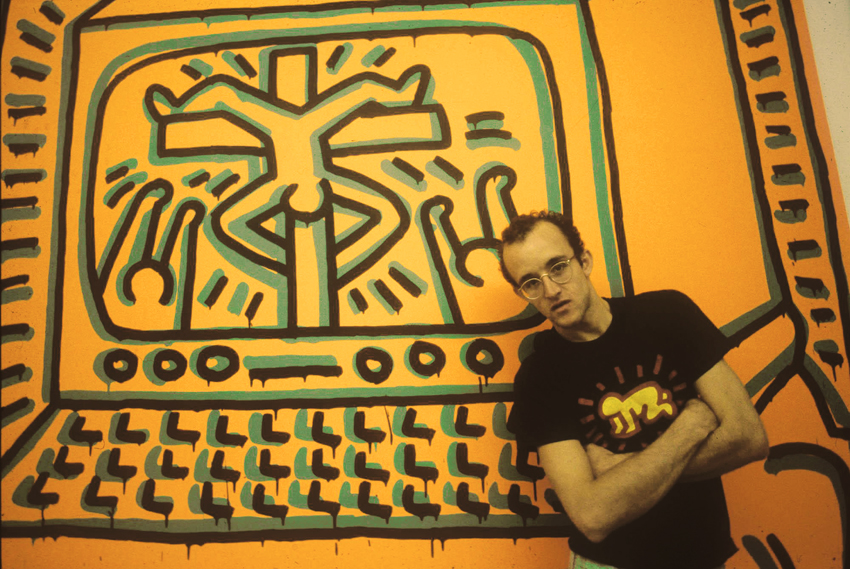 Haring was born to Allen and Joan Haring on May 4, 1958 in Reading, Pennsylvania. His father had been an amateur cartoonist, instilling a particular artistic vision in his son. Haring considered his earliest influences to be the work of Walt Disney, Dr. Seuss, and the Peanuts characters by Charles Schultz. Like many children raised in 1960's America, he couldn't help but be influenced by the wacky ensemble created by Warner Brothers Studios known as Looney Tunes, headed up by the inimitable Bugs Bunny.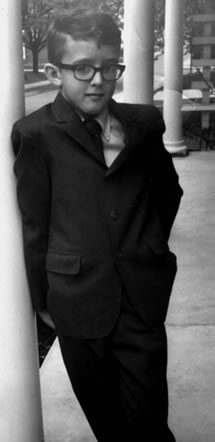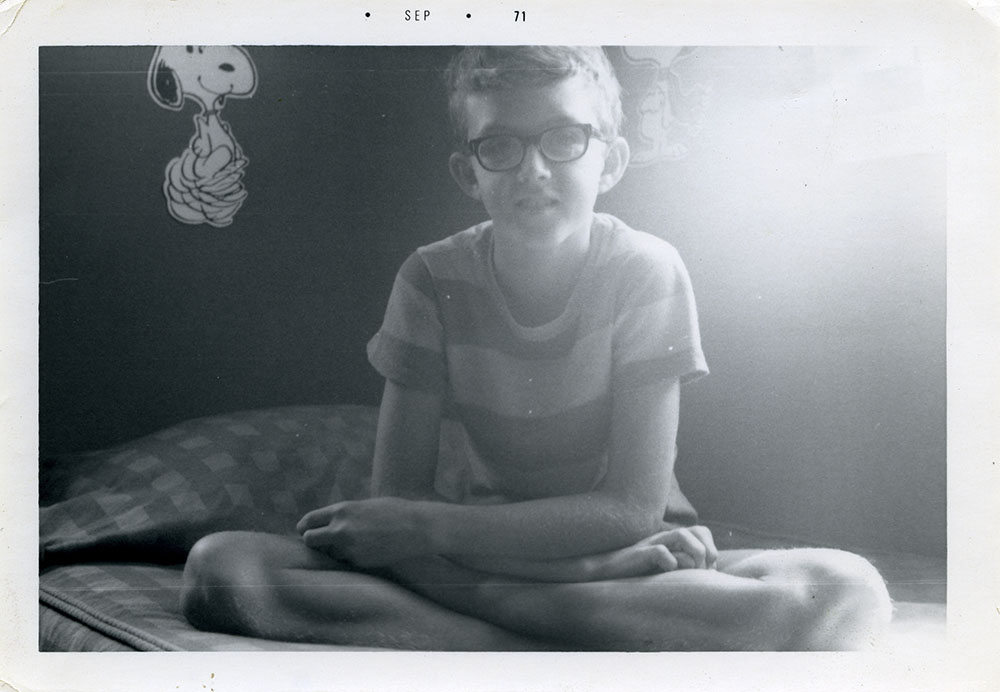 As a teenager, Haring hitchhiked around the country, selling vintage T-shirts and exploring the counter-culture of the 1970's. During this time he experimented with various drugs, as was part-and-parcel of the "hippie" lifestyle at the time. He returned to Pennsylvania, and attended the Ivy League School of Professional Art in Pittsburgh, but after having experienced the freedom of his previous years, found the prospect of becoming a commercial artist disheartening, and quit the school two semesters in, after reading "The Art Spirit" by Robert Henri. Henri published the book in 1929, but his teachings and inspiration are timeless, expounding that the happiness and wisdom to be gained through the arts are of critical importance to all, artists and otherwise. Henri's concepts struck a deep chord with the young Haring who then started off on a path of his own making which soon led him to his first solo exhibition in 1978 at the Pittsburgh Arts and Crafts Center.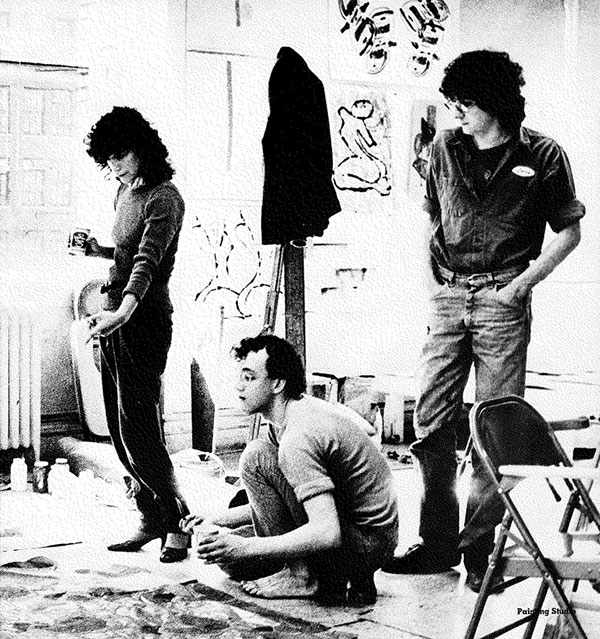 Later in 1978, Haring moved to New York City and enrolled in the School of Visual Arts, a creative center that fed the growing community of "alternative" artists. This new genre of art and artist developed outside the traditional museum/gallery context and came to blossom in the streets, subways, and underground clubs of New York. Through this tribe of creative minds, Haring became friends with visual artists such as Kenny Sharf and Jean-Michel Basquiat, as well as many other people in various fields, including performance art, graffiti, music. Haring had found this new arena exhilarating, embraced it wholeheartedly, and began organizing and participating in exciting exhibitions and performances at places like the famed Club 57 and other non-traditional venues.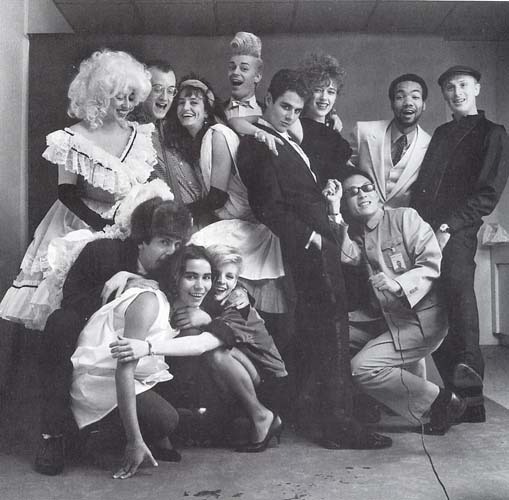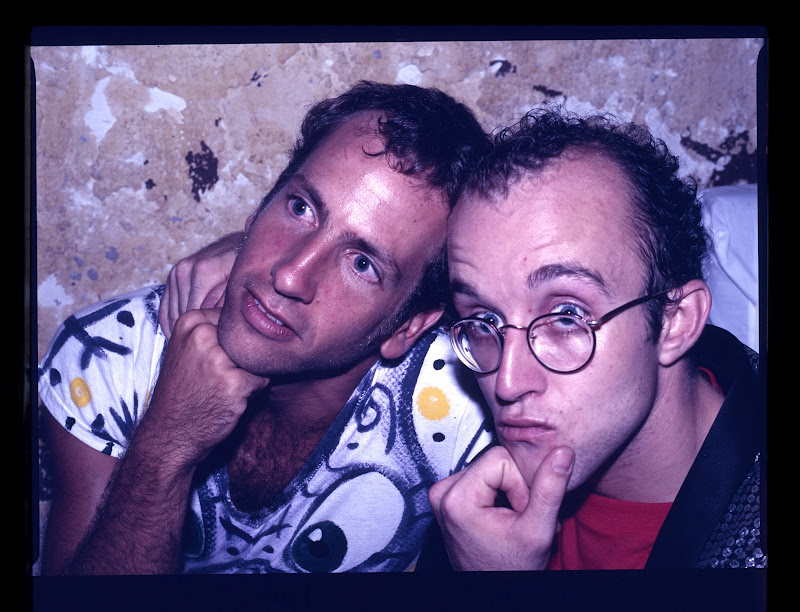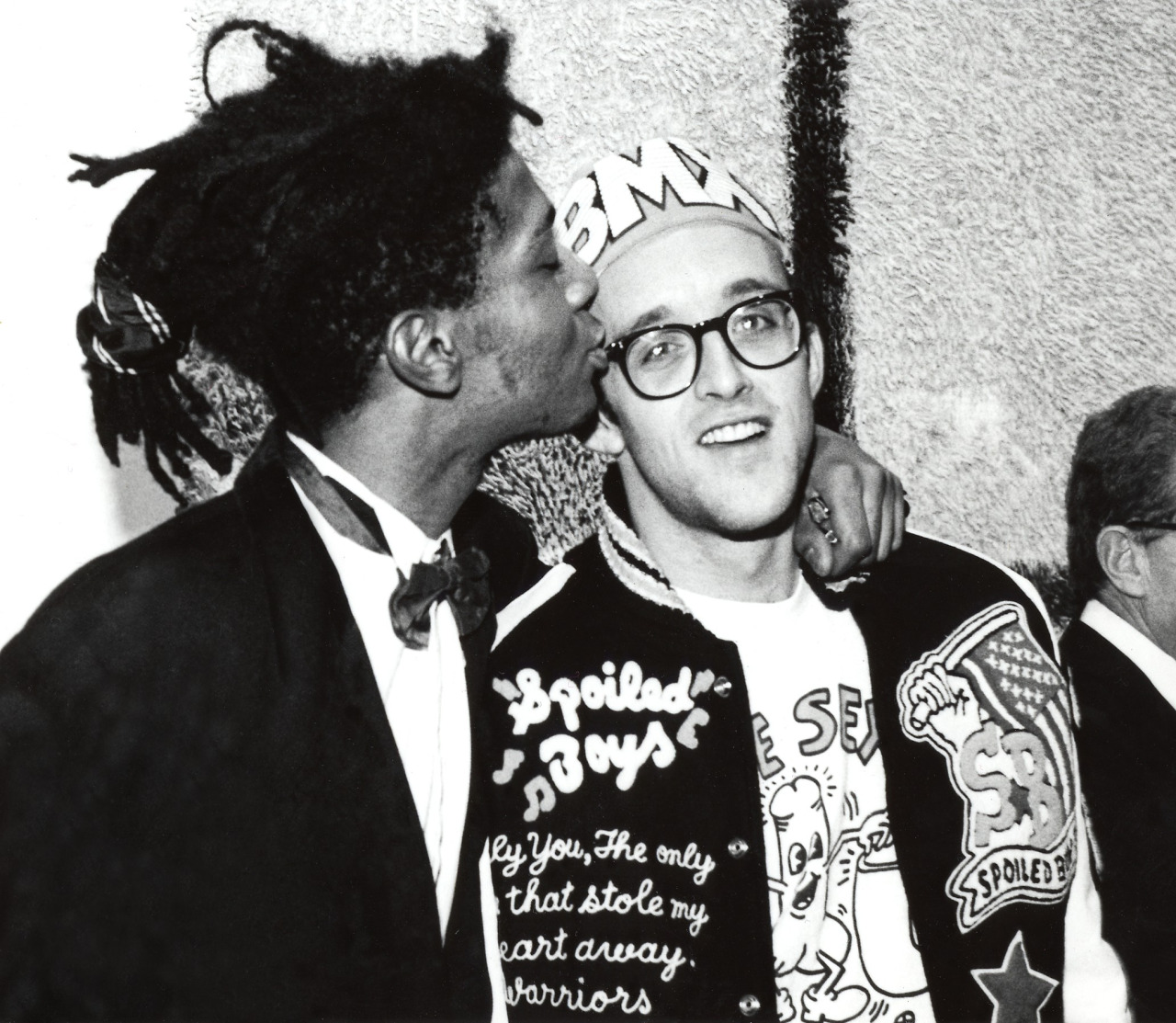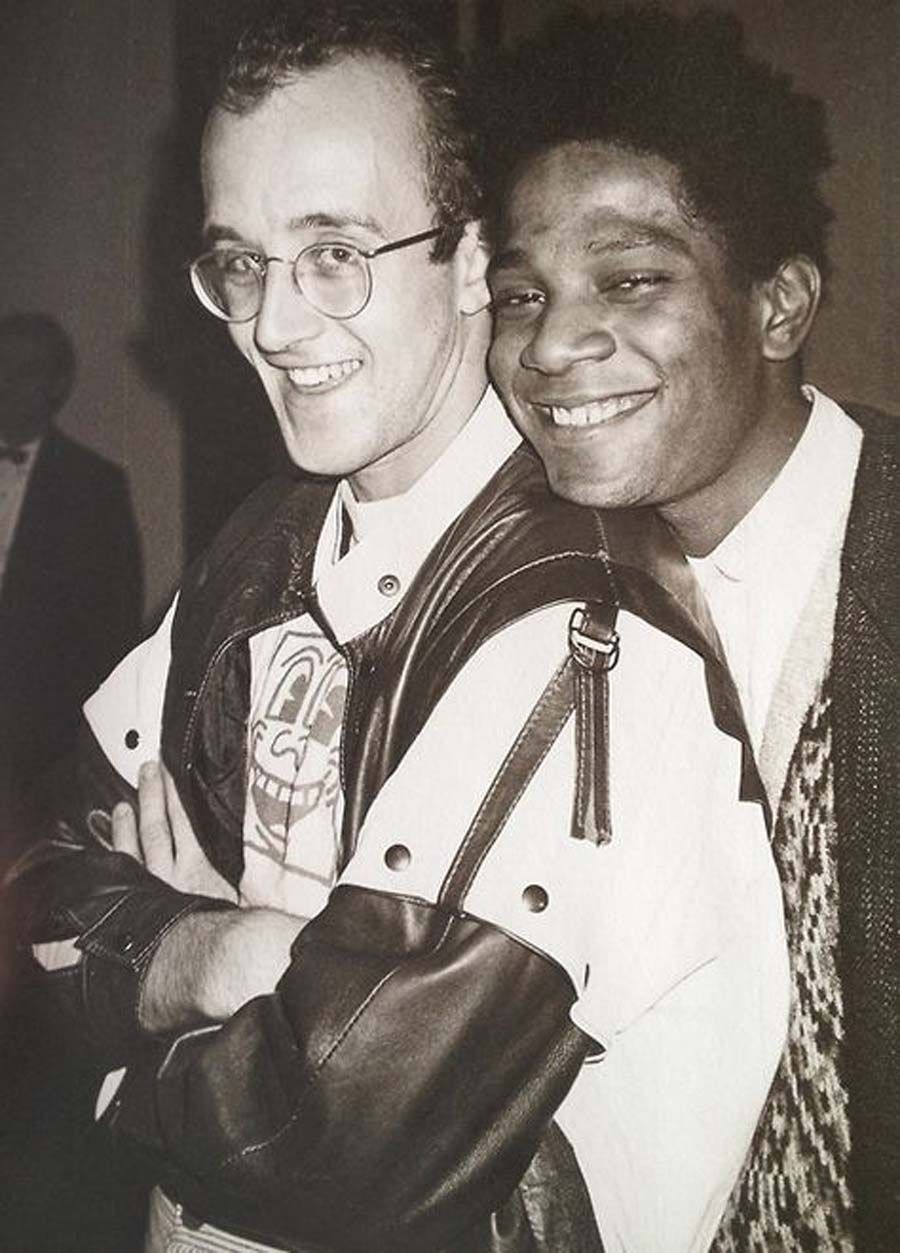 Haring dabbled in every kind of artistic expression he was exposed to, like video, performance, installations, and collage, but his foremost passion was drawing. Inspired by Jean Dubuffet, Pierre Alechinsky, William Burroughs, Brion Gysin and the aforementioned Robert Henri, Haring came to embody the concept of the independent artist. His art refined itself over and over, eventually coming to fruition with his primary focus on the elegance and simplicity of line. He was also heavily influenced by Christo and Andy Warhol, in their fusing of art and life that resulted in not only a viewing public but a participatory one, and this too became an integral part of Haring's artistic goals.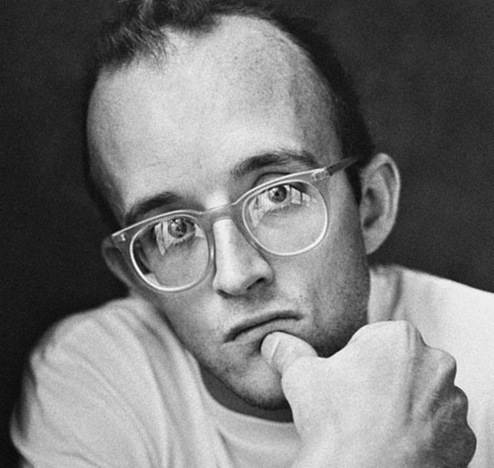 In 1980, he discovered a medium that served his purposes perfectly, that being unused advertising panels in New York subways. These panels were a matte surfaced black paper, which were exceptional grounds to work on in chalk. Despite having been arrested a number of times for "criminal mischief," from 1980 to 1985, he created hundreds of his white chalk public drawings, at times creating up to 40 a day. After a time, regular subway commuters were very familiar with his easily identifiable creations as well as with the artist himself. This familiarity broke down the "us-them" barrier between artist and viewer, and Haring was regularly approached by subway riders who would engage the artist in conversation regarding his work and his life. The New York subway system proved to be a type of "laboratory," as Haring called it, for working out his unique style and ideas.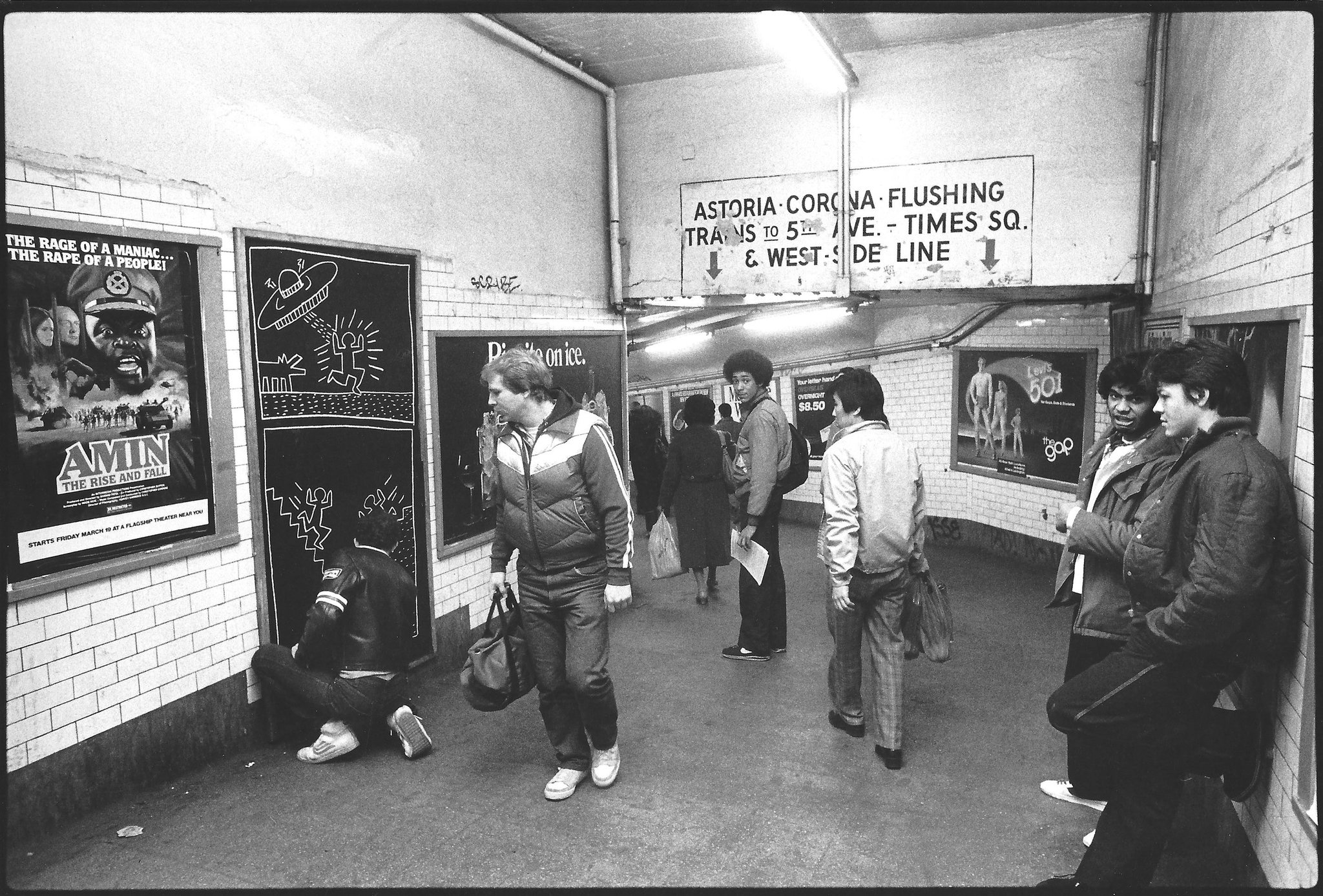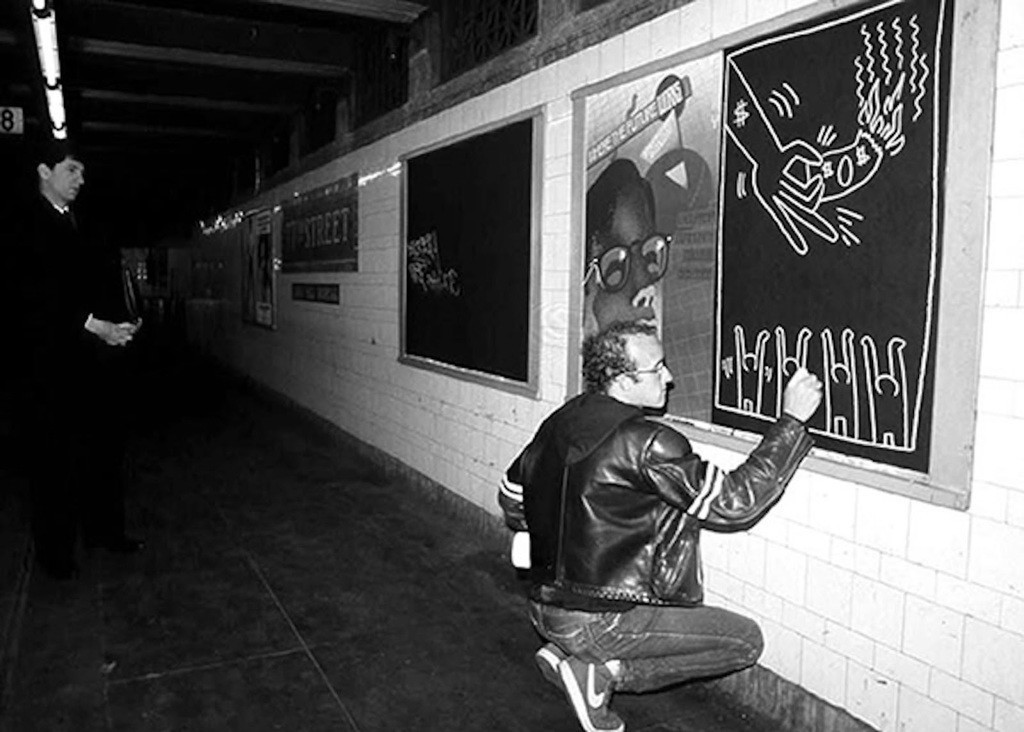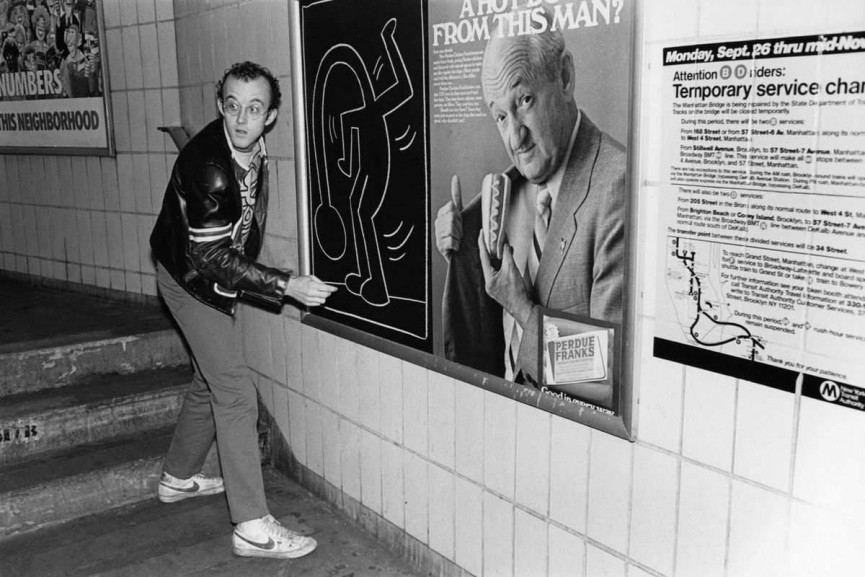 Throughout the 1980's his recognition grew and he participated in numerous exhibitions including a one-man show at the Tony Shafrazi Gallery, as well as international shows such as the Documenta 7 in Kassel, the Sao Paolo Biennial, and the Whitney Biennial. He was also the creator of numerous public projects that ranged from an animation for the Spectacular billboard in Times Square, set design for theaters and clubs, Swatch watch design, an ad campaign for Absolut Vodka, and many murals around the globe.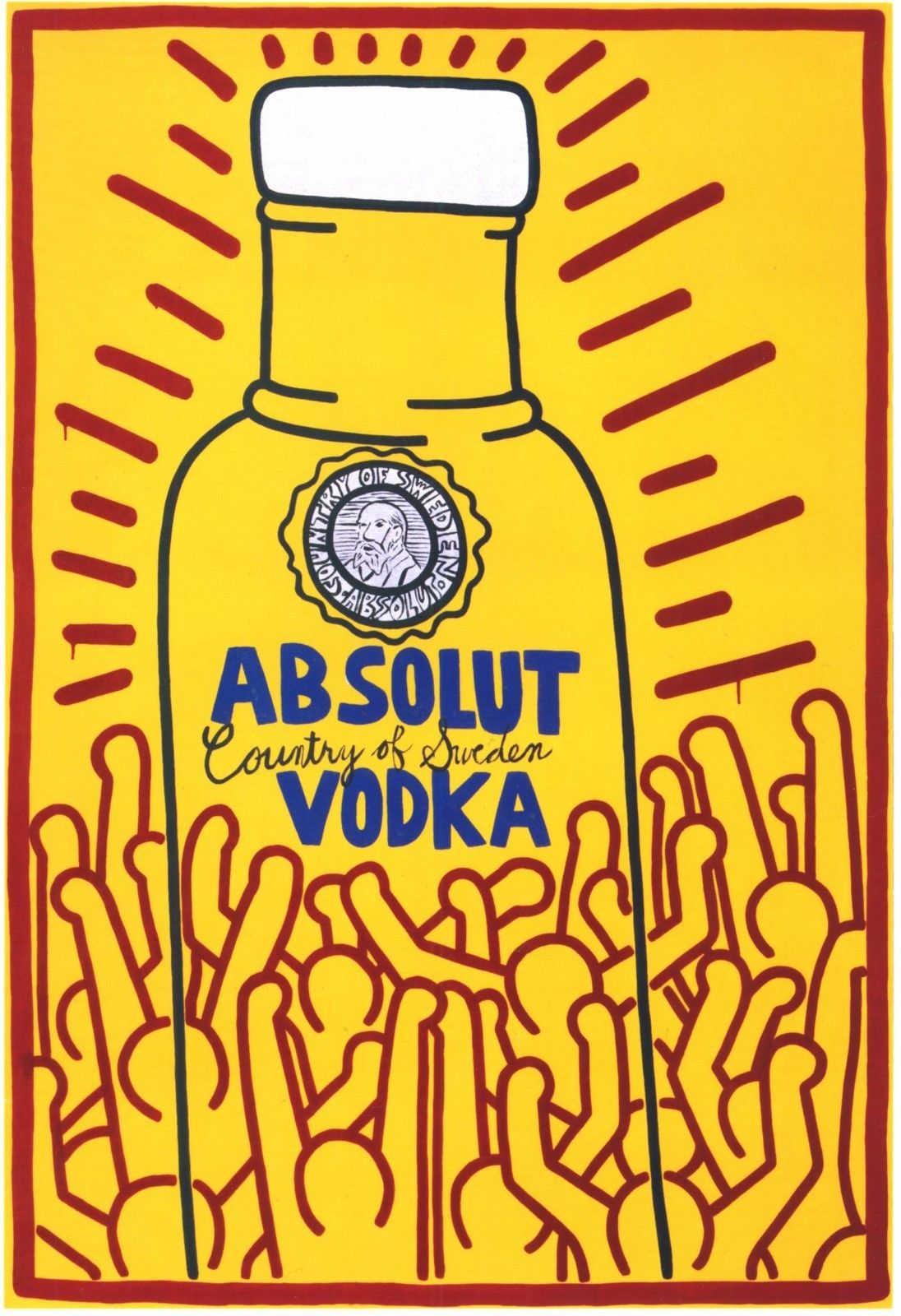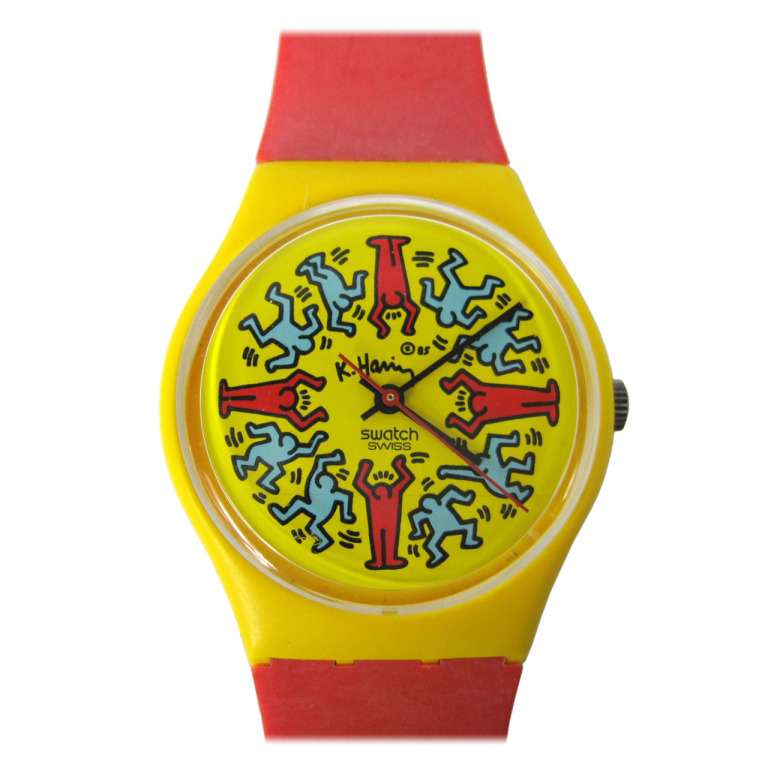 In April of 1986, Haring opened a retail store in Soho, called the Pop Shop. There he sold T-shirts, toys, buttons, posters, magnets and other items which bore his designs. Though there were those in the "art world" that belittled this endeavor, it was Haring's mission to stay true to his public art mission, and through this shop was able to allow people a greater access to his work, and allowing for a much larger audience than would have been available through the traditional gallery system. The pushback from the academic side of art was far outweighed however by his friends, fans, and art world luminaries of the time, including Andy Warhol who was a great supporter of Haring's work.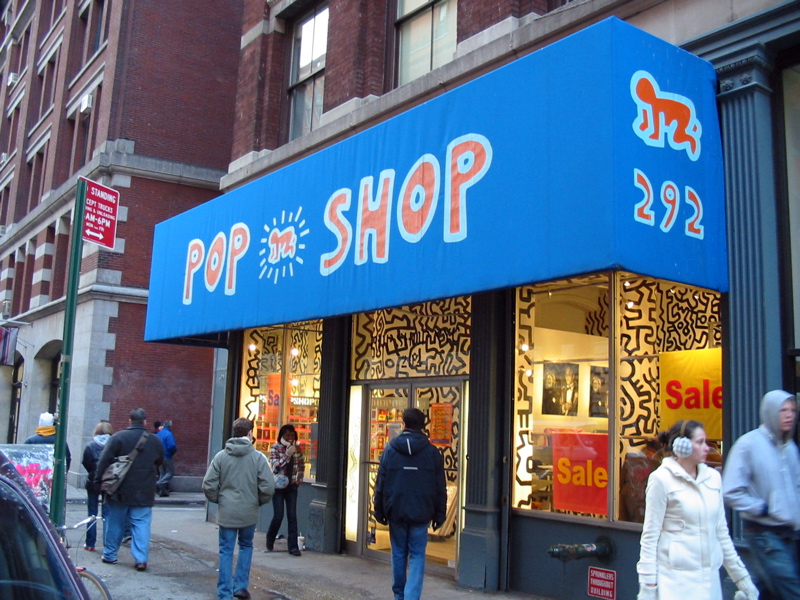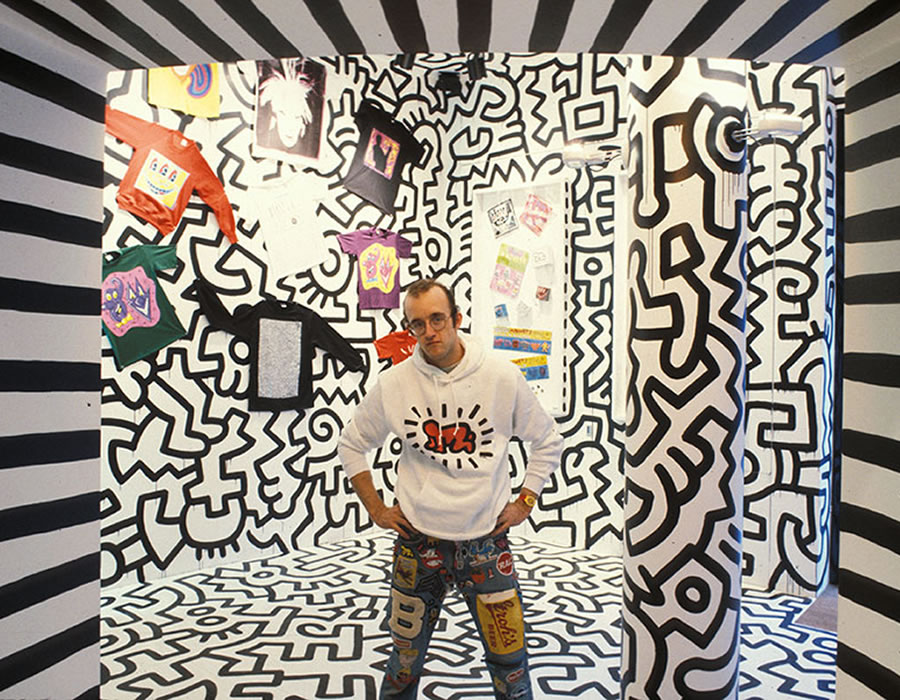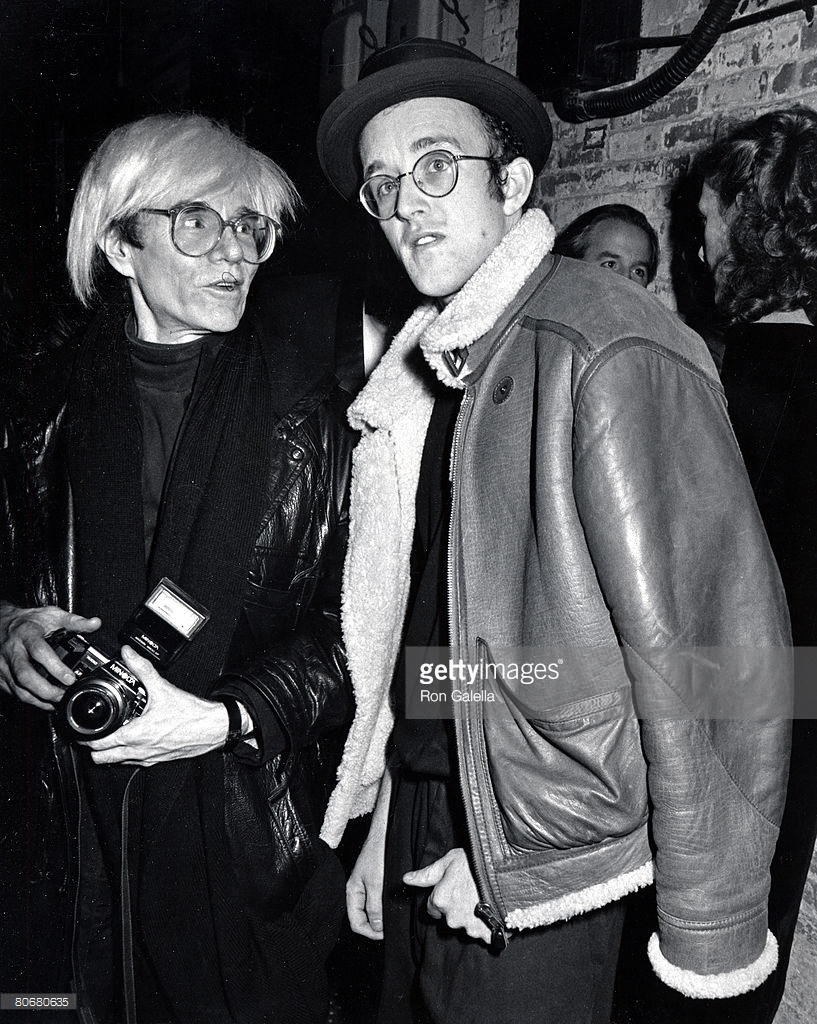 Using his artistic public forum, Haring created work of social and political commentary, such as his more than 50 murals constructed between 1982 and 1989, which were created for charities, hospitals, children's day care centers and orphanages. In 1986 he created one of his most famous murals, "Crack Is Wack," now a landmark on the FDR Drive in New York. Also in 1986, he created a mural marking the 100th anniversary of the Statue of Liberty, a delightful project in which approximately 900 children also participated. He held several drawing workshops for children in New York, Amsterdam, London, Tokyo and Bordeaux, and produced the images for public service campaigns for literacy programs and other worthwhile programs.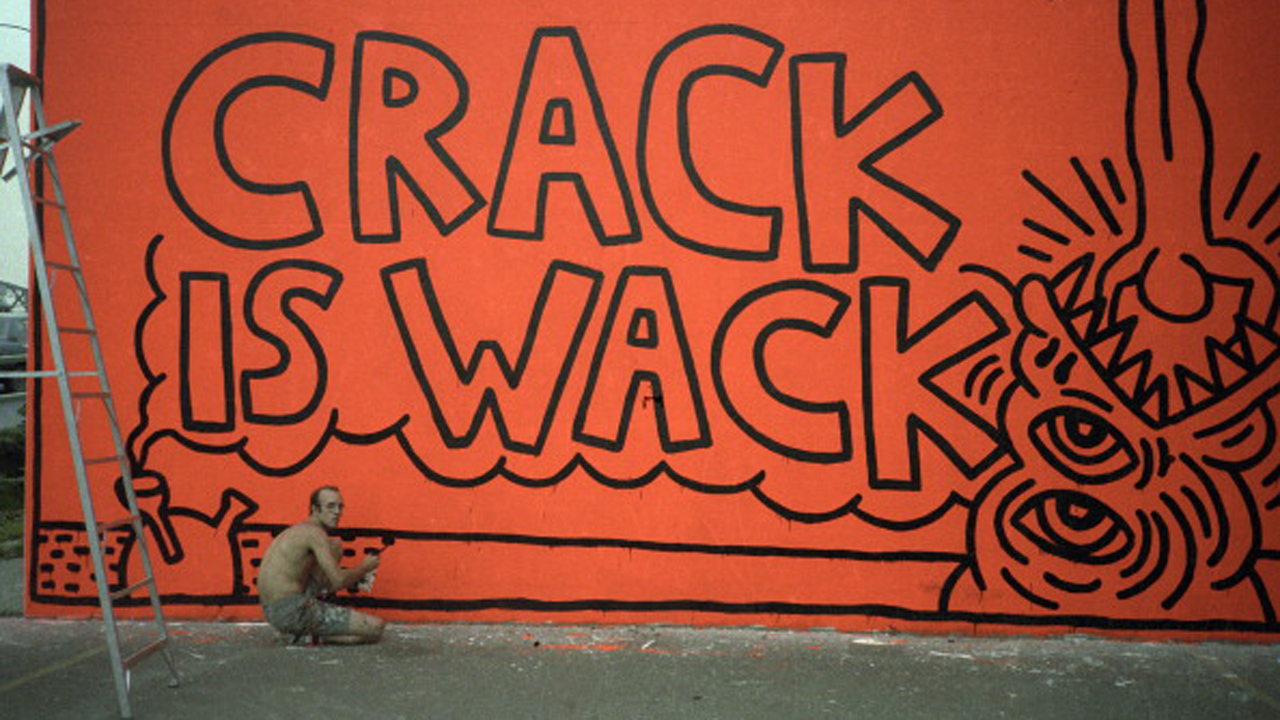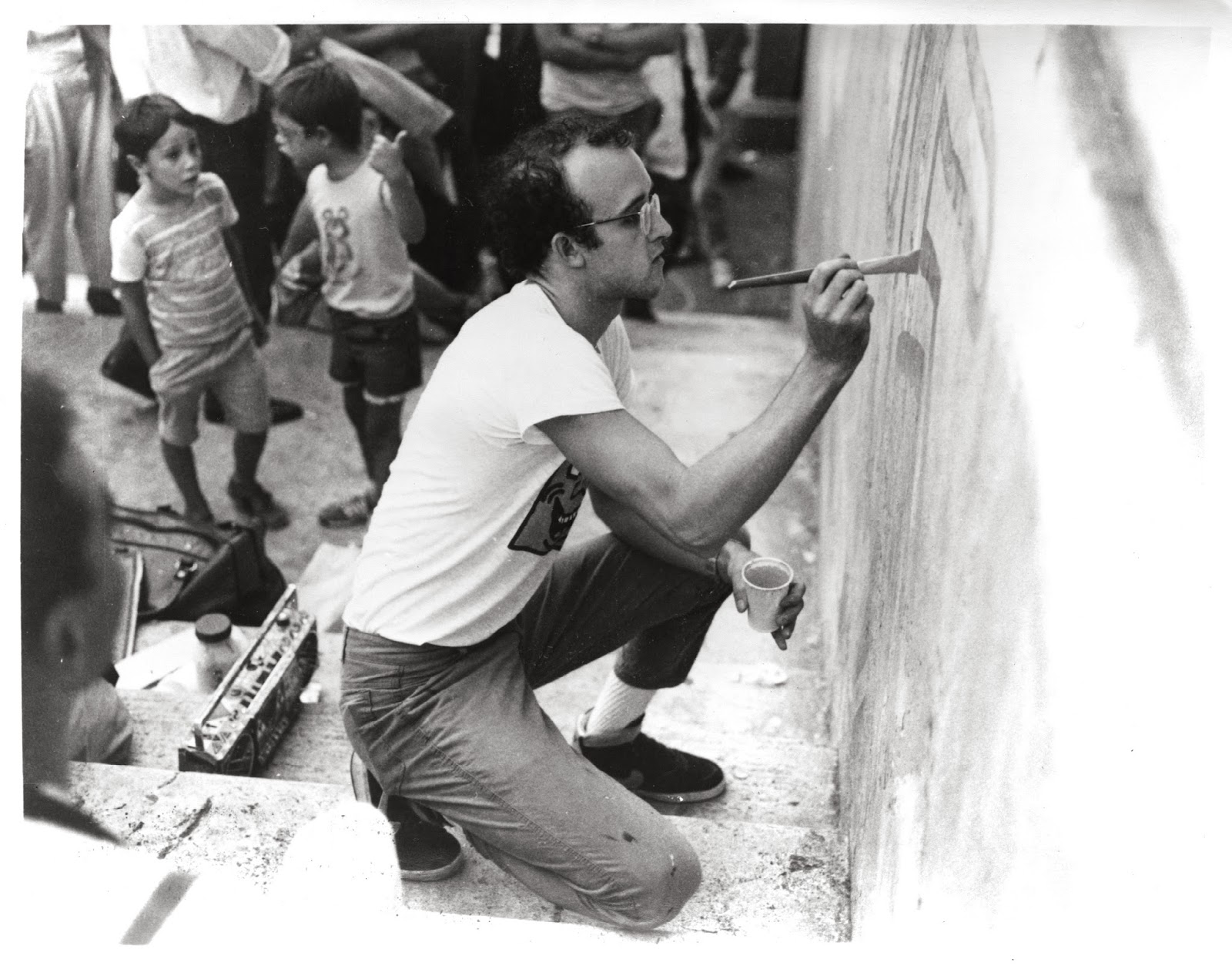 In 1989 he established the Keith Haring Foundation, after he was diagnosed with AIDS in 1988. The Foundation's mission was to provide funding and imagery to AIDS organizations with the goal of bringing awareness and education to the public regarding the disease that was not very well understood at the time. The Foundation also was focused on assisting various children's programs which had been such an important and joyous focus during his life. In his final years, he used his iconic imagery to speak about his own illness and to assist in generating activism and awareness, assisting in the quest to reverse the demonization of those afflicted by the disease and to help initiate a public demand for a cure.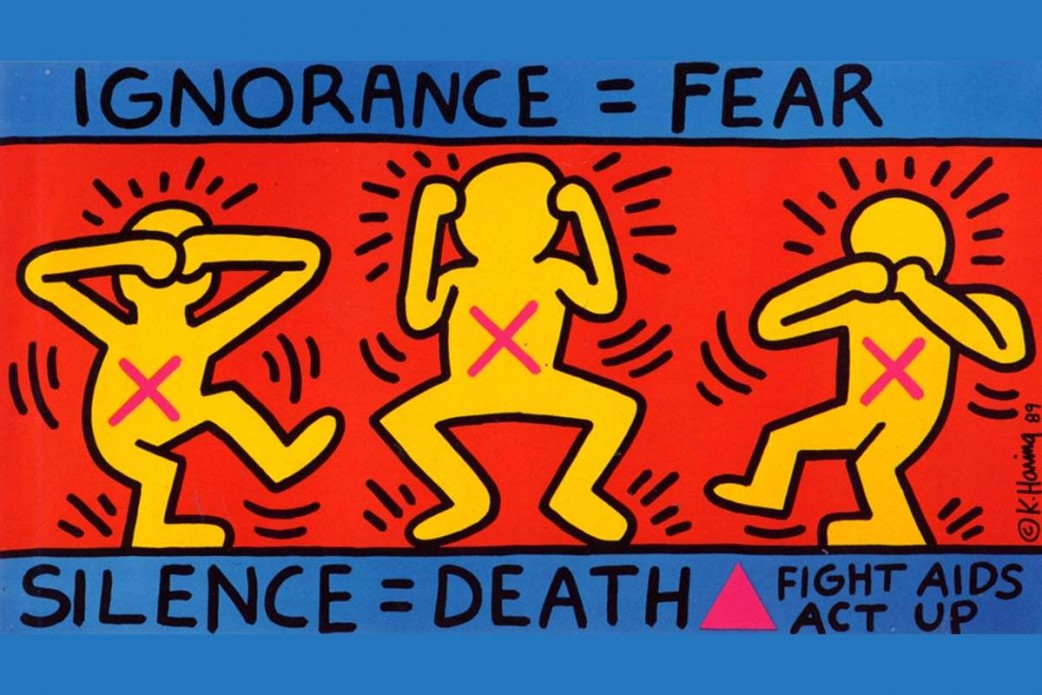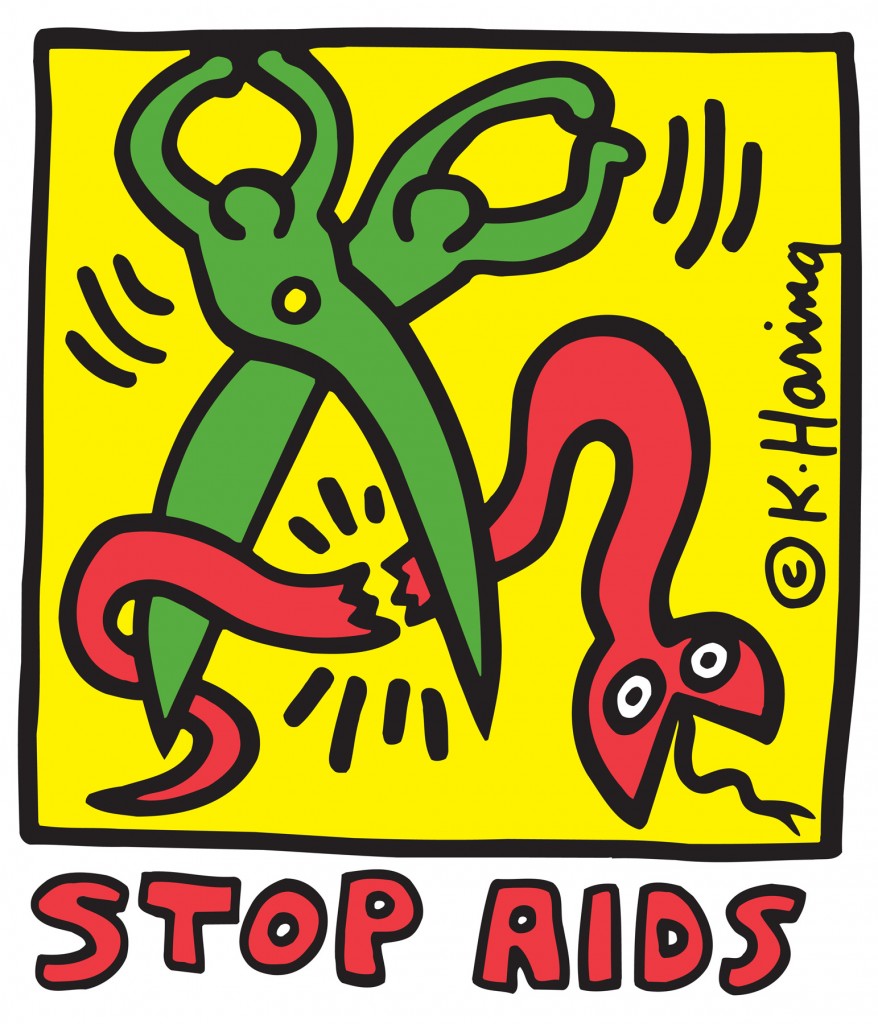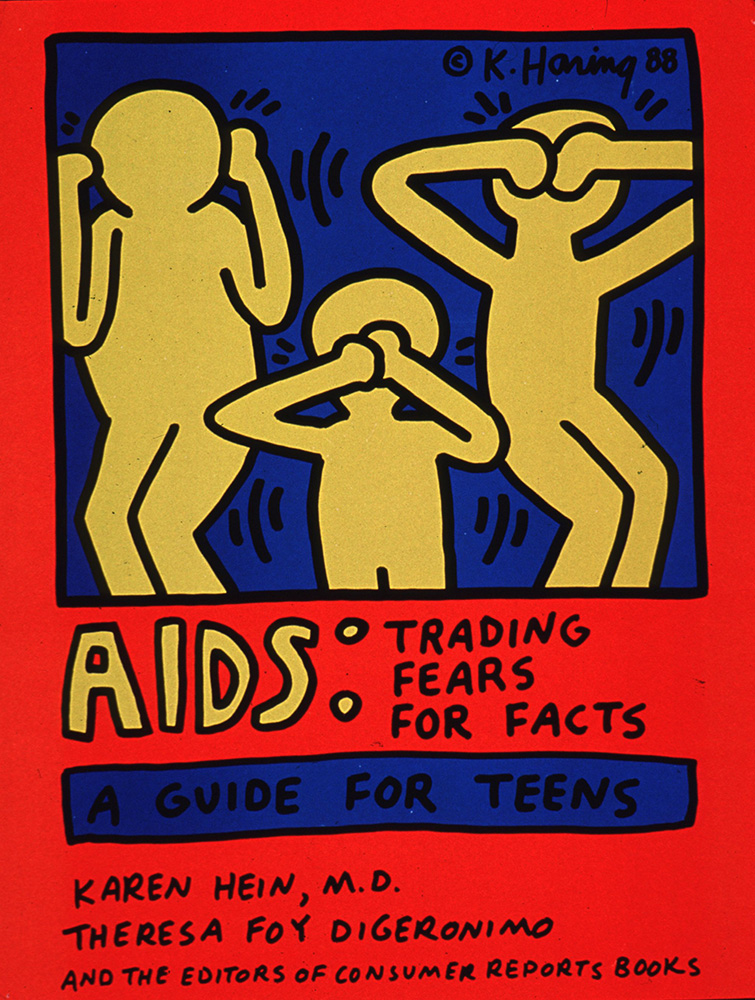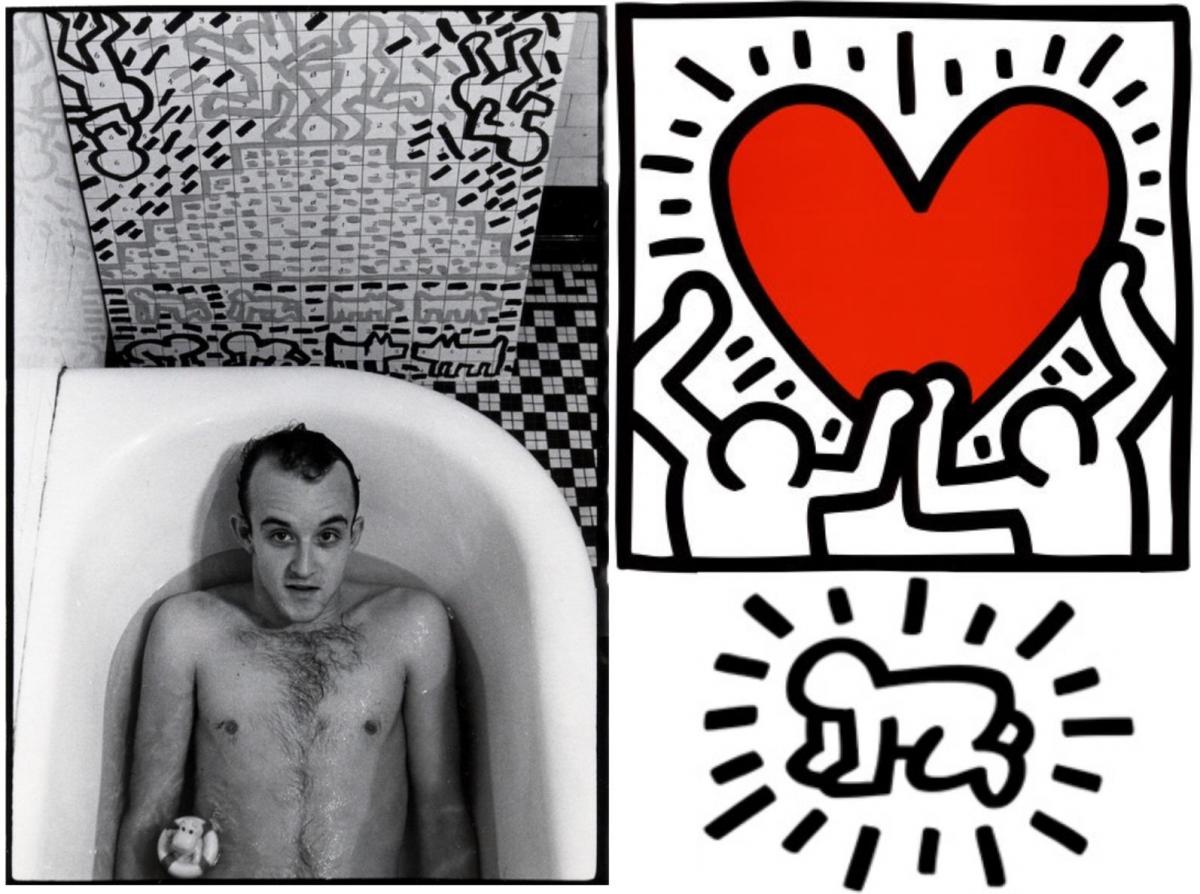 At the age of 31, Keith Haring passed away at his home on February 16, 1990 as a result of complications brought on by his illness. His ashes were scattered in a field near his childhood home.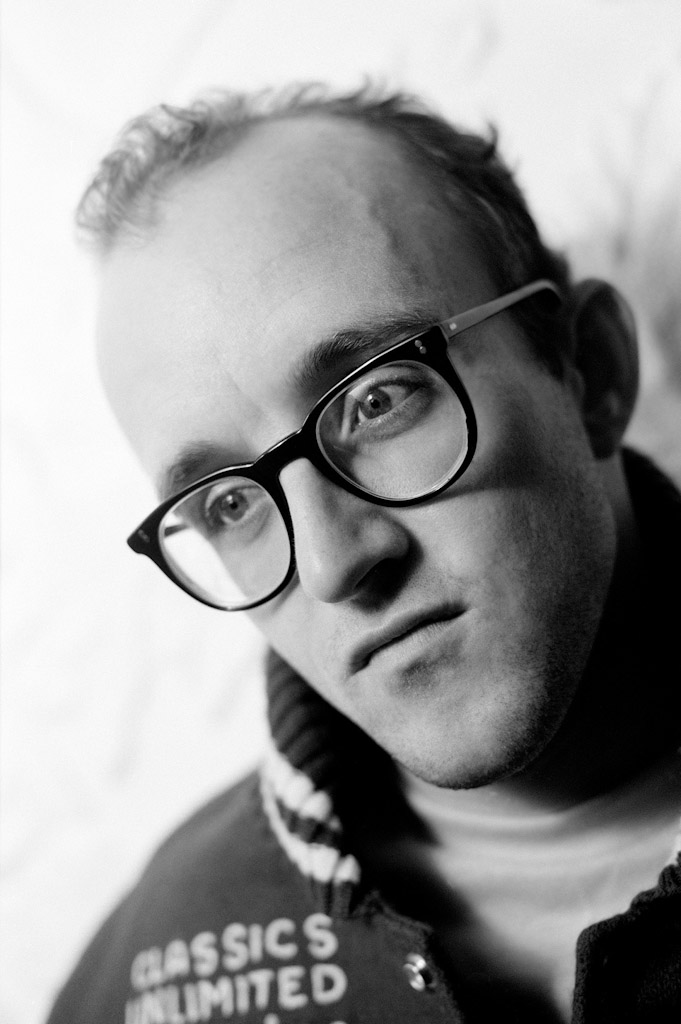 A memorial service was held on May 4 of that year, what would have been his 32nd birthday, at the Cathedral of St. John the Devine in New York City. Over a thousand people attended, including New York Mayor David N. Dinkins, actor Dennis Hopper, his younger sister Kay Haring, Yoko Ono (who claimed that Haring's spirit had told her to steal his ashes and take them to Paris…for some reason…), performance artist Ann Magnuson, and his friend and fellow artist Tony Shafrazi. Amidst the somber memorial however, Magnuson and Shafrazi invoked the playfulness of their friend, improvising a mock award ceremony, nominating Haring for such things as "best poet," "best video artist," and "best go-go dancer." They concluded by saying, "And the winner is….everyone who knew Keith Haring."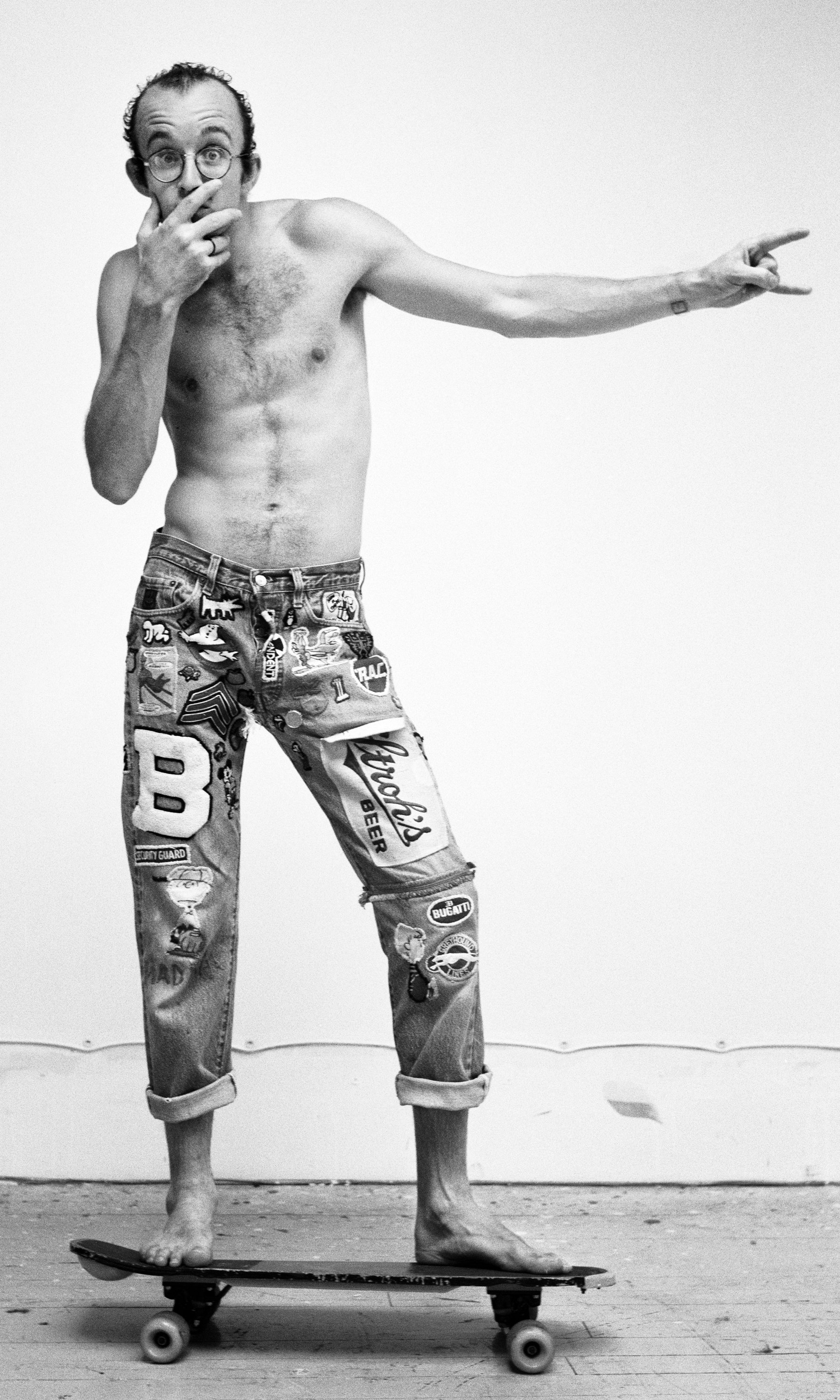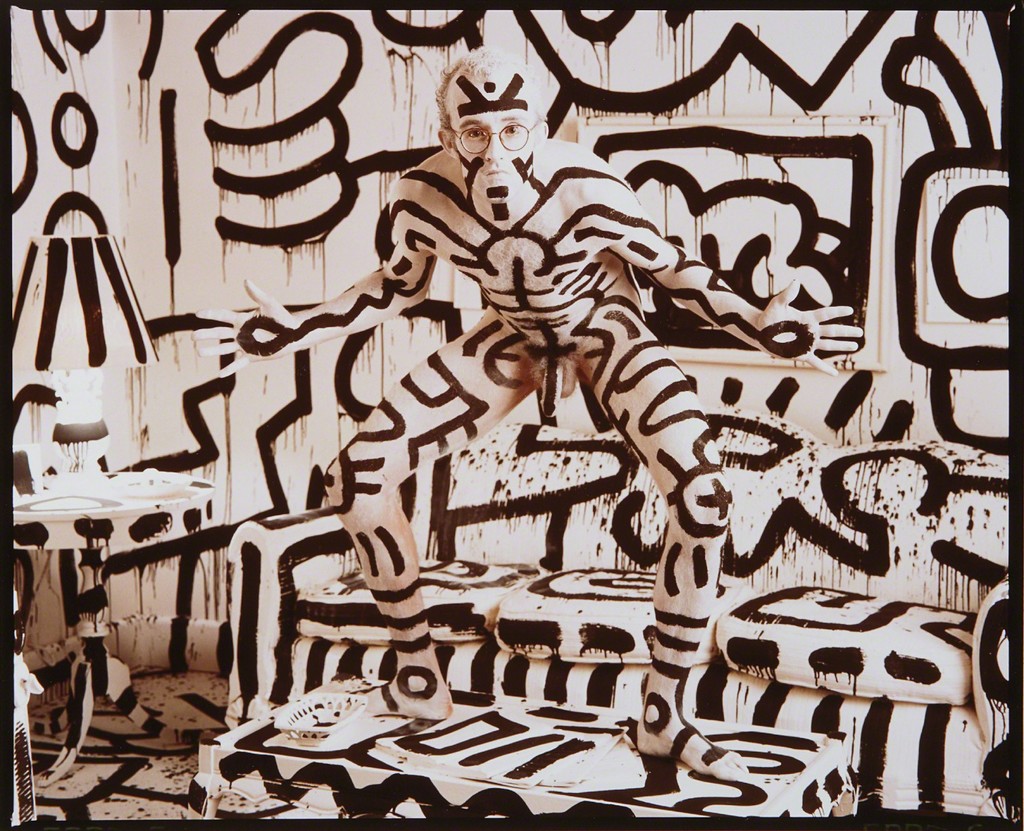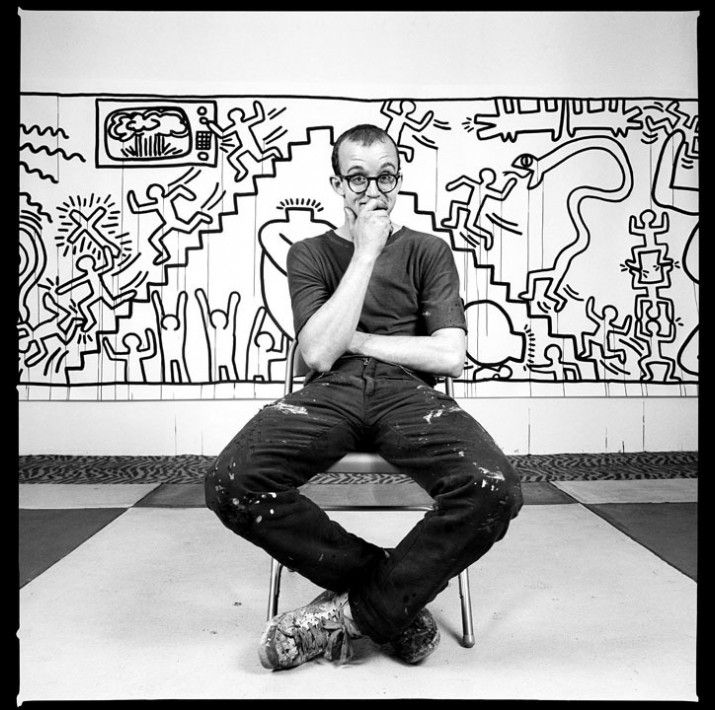 ---
References:
---
Keith Haring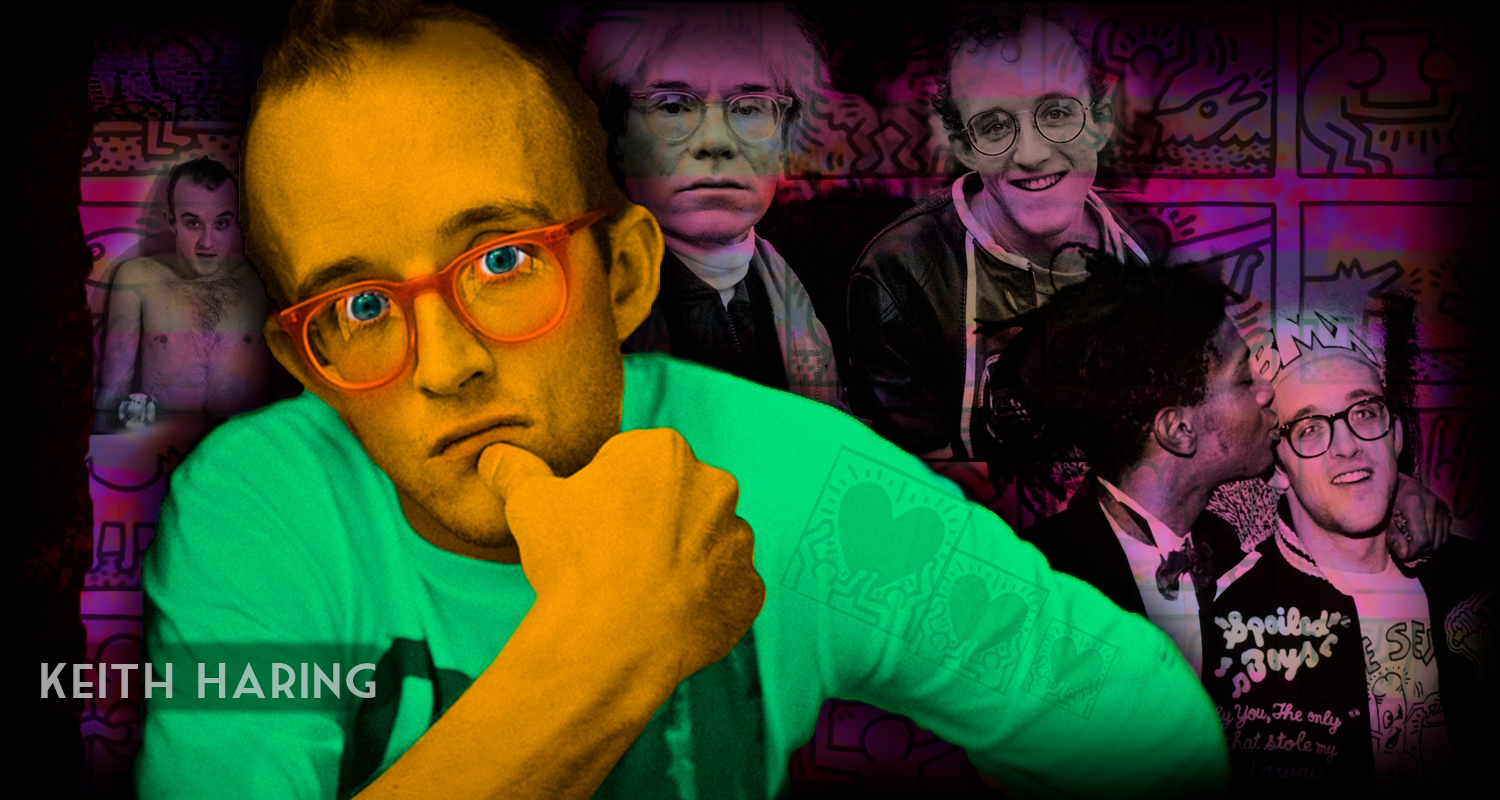 Digital collage portrait by Terri Maxfield Lipp
Created for The Artist Birthday Series:
May 4, 2017
(click image for full resolution)
---
TML Arts aims for accuracy in content and functionality in posts.
Click the button below to let us know about typos, incorrect information, broken links, erroneous attribution,
or additional relative information.
---
---
---
---