Today's Artist Birthday: Joshua Compston
Joshua Richard Compston (1 June 1970 – 5 March 1996), was a London gallerist whose space, Factual Nonsense, was closely associated with the emergence of the Young British Artists (YBAs).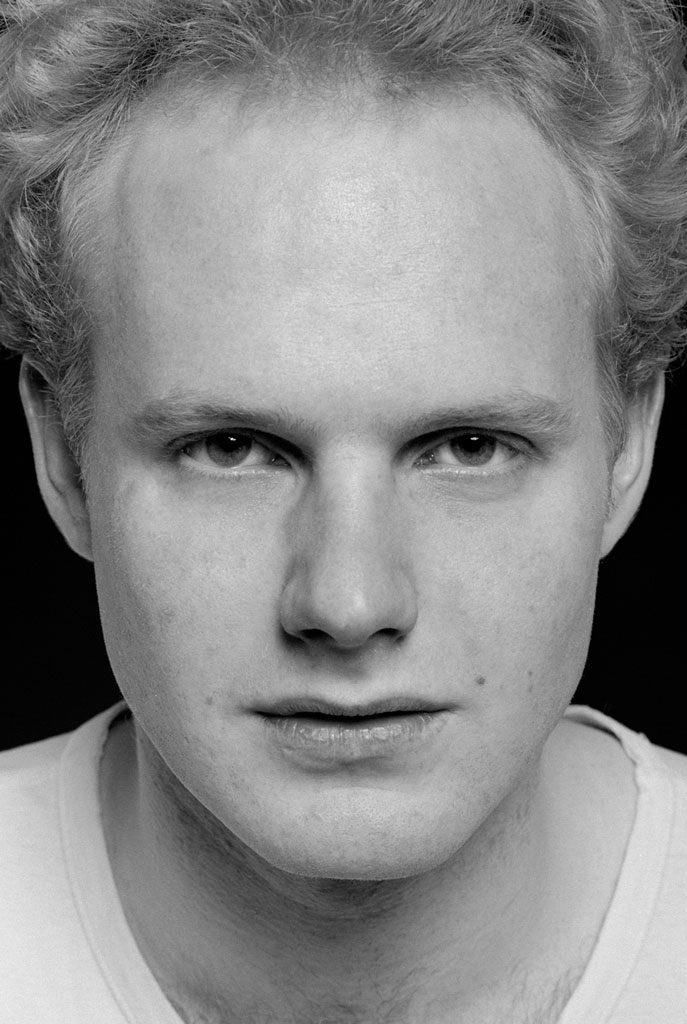 Compston initially followed an Art Foundation Course, but changed his study to Art History, graduating from the Courtauld Institute of Art in 1992. He developed an interest in the art of living painters, which he thought were ignored by the art establishment. He opened an art gallery, Factual Nonsense, at 44a Charlotte Road in Hoxton, and worked with many of the artists of the YBA movement including Tracey Emin, and organized an annual fete in Hoxton Square.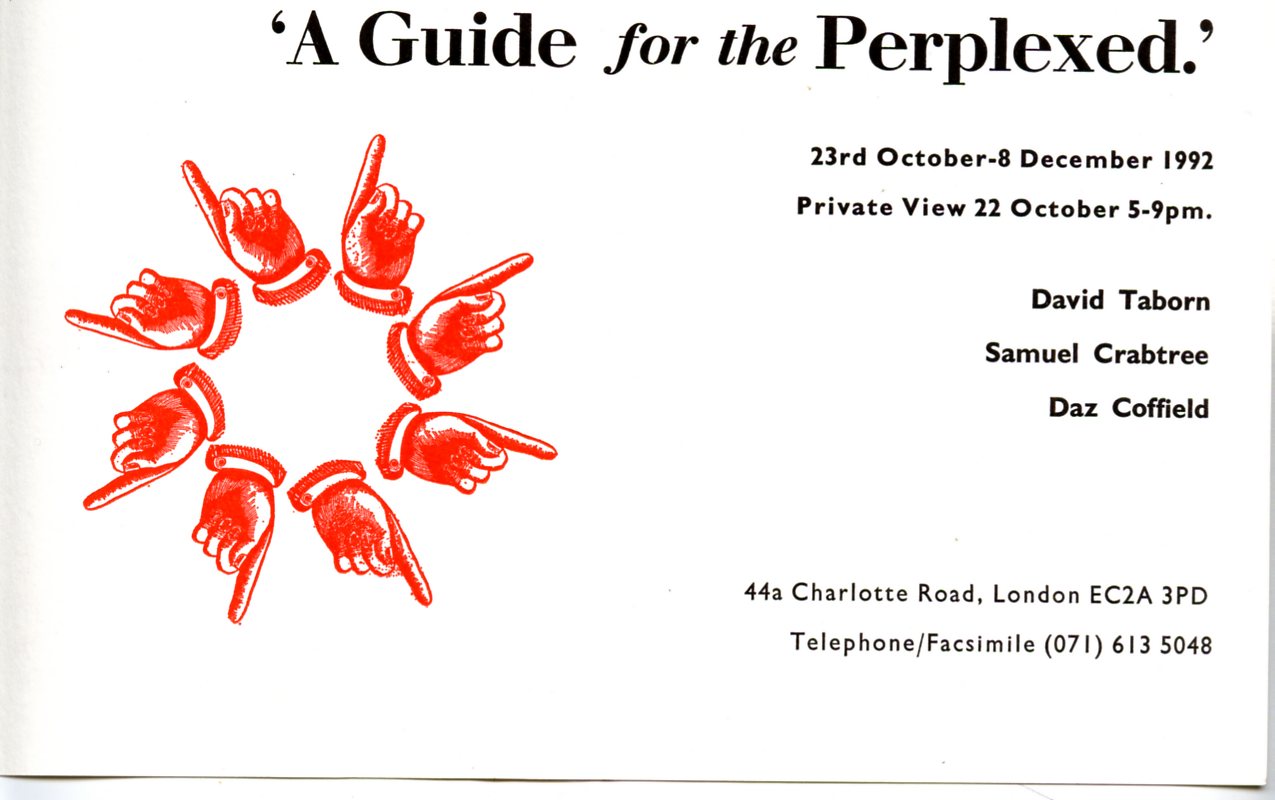 He was born in Putney as the son of a judge, and educated at St Edward's School, Oxford. He began a training in fine art, but after completing the foundation year at Camberwell School of Art he switched to the Courtauld Institute to read art history instead. He was disturbed by what he regarded as the scant attention paid there to living artist and their work. This was the prelude to an initiative for which he was solely responsible, the Courtauld Loan Collection, in which pieces were borrowed and hung in seminar rooms. Artists included established names such as Howard Hodgkin, Albert Irvin and Gilbert and George, and (then) up-and-coming younger artists, Damien Hirst, Fiona Rae, Gary Hume. Compston secured the patronage of the Duchess of Westminster and the collector Jeremy Fry to cover insurance and costs (his enterprise was tolerated rather than encouraged by the college authorities). In a 1991 press release for the collection, Compston claimed that this was the first exhibition of contemporary art staged at Somerset House since the Royal Academy Summer Exhibition of 1836.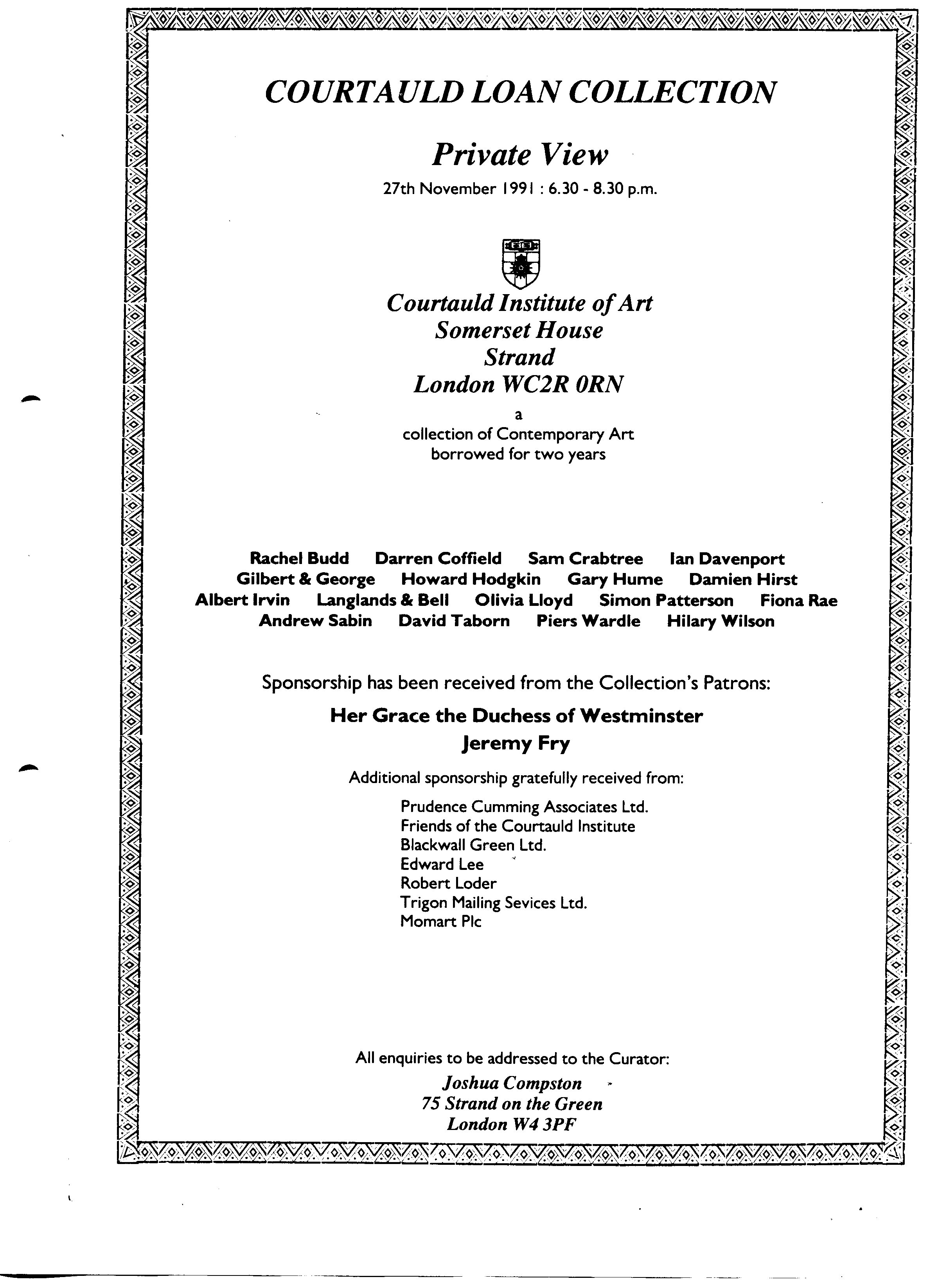 In the summer of his graduation in 1992, Compston curated a group show of students from London art schools, at the Benjamin Rhodes Gallery in the West End of London, an unlikely venue for an outlandish show which owed more to its installation than to the quality of its work. "Abstractions From Domestic Suburb Scene (Sin)" juxtaposed works of art with choice examples of kitsch. Compston insisted that the art he had found was not "neo-Pop" but rather "high- Modernist abstraction". An uncompromising idealist in his curating, Compston would stick with a theoretical program regardless of whether material he could find truly made sense of it.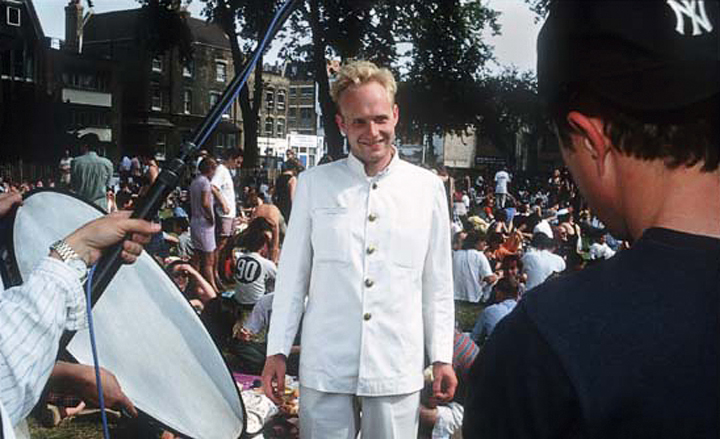 The most extraordinary object in the exhibition was neither art nor appropriated kitsch but the letterpress catalogue, written in extravagantly polemical prose-poetry by Compston and typeset by Thomas Shaw, with whom he continued to collaborate for the rest of his career. Shortly after the "Suburb Scene" exhibition Compston opened the Factual Nonsense Gallery in Hoxton, east London. Compston's cranky bombastic prose style and extreme (sometimes politically dubious) pronouncements owed something to the Vorticist manifestos of Wyndham Lewis. His projects were often pervaded by a nostalgia for the avant-garde of yesteryear, despite the aggressive punk quality of his aesthetic. One scheme encapsulates his sensibility, at once vital and historicist, subversive and artsy-craftsy: "Other Men's Flowers" (1995) is a portfolio of images by luminaries of the "Britpop" generation of young artists responding to Compston's idea that they submit their neo-conceptual practice to Victorian constraints of material and technique at Tom Shaw's letterpress workshop.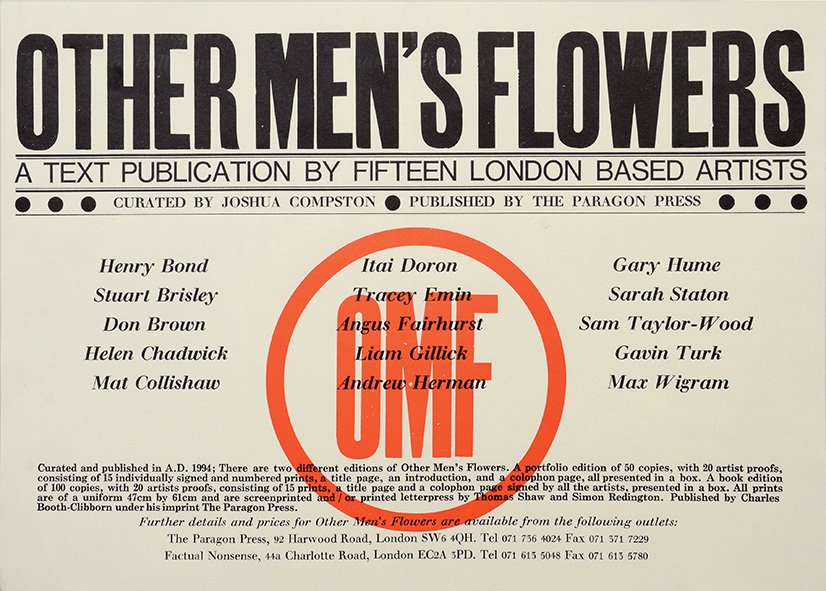 Compston was obsessed with finding ways of reaching beyond the precious confines of the art world, although his aesthetic agenda was anything but populist. He had begun to develop a project to loan a private collection of American abstract expressionists to comprehensive schools, for instance, and intended to lecture to children on its transformative value. He reached his widest public with bizarre street happenings, such as the "Fete Worse than Death" in the Hoxton area, in summer 1993 and 1994, in which artists of his circle, including Damien Hirst and Gavin Turk, manned stalls selling art and alcohol, and the "Hanging Picnic", a picnic held surrounded by works of art hanging from the railings of a London park, which was filmed by London Weekend Television in a profile of him in 1995.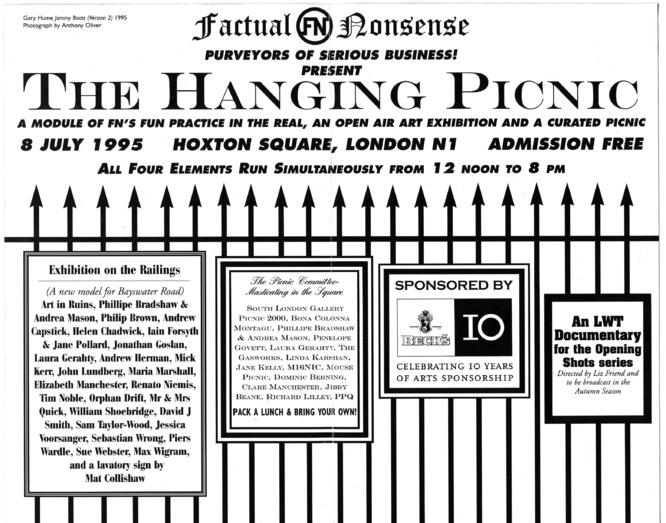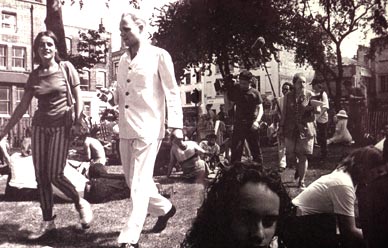 On March 5, 1995, Compston attended the opening of a Jean-Michel Basquiat exhibition at the Serpentine Gallery, in London. In a sad irony, Compston was last seen alive leaving the gallery that evening. Basquiat was the pretty but doomed New York graffiti artist who, after a tumultuous battle with his addiction, overdosed on heroin in 1988, at the age of 27. In Joshua's case it was a lethal cocktail of alcohol and ether (which he sniffed as a sedative) that ended his life at the even tenderer age of 25.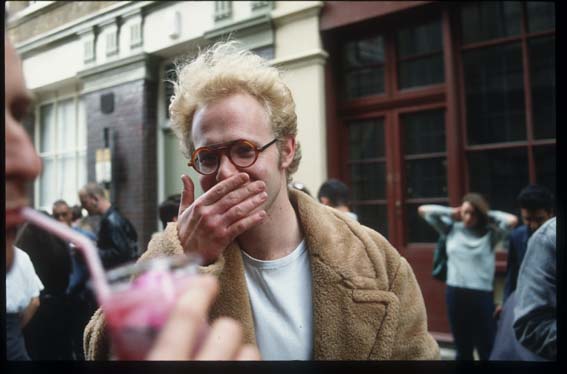 His funeral was at a Hawksmoor church, and attended by hundreds of mourners, including many luminaries of the London art world. Gary Hume and Gavin Turk painted his coffin with a design by one of his heroes, the art utopian, William Morris, and the pallbearers included Gary Hume, Gavin Turk, Aurel Scheibler, Eric Franck, and Jay Jopling.
Compston was buried at London's historic Kensel Green cemetery. His tomb was designed and carved, from a 3 ton slab of Portland stone, by his friend the artist and cartoonist Zebedee Helm.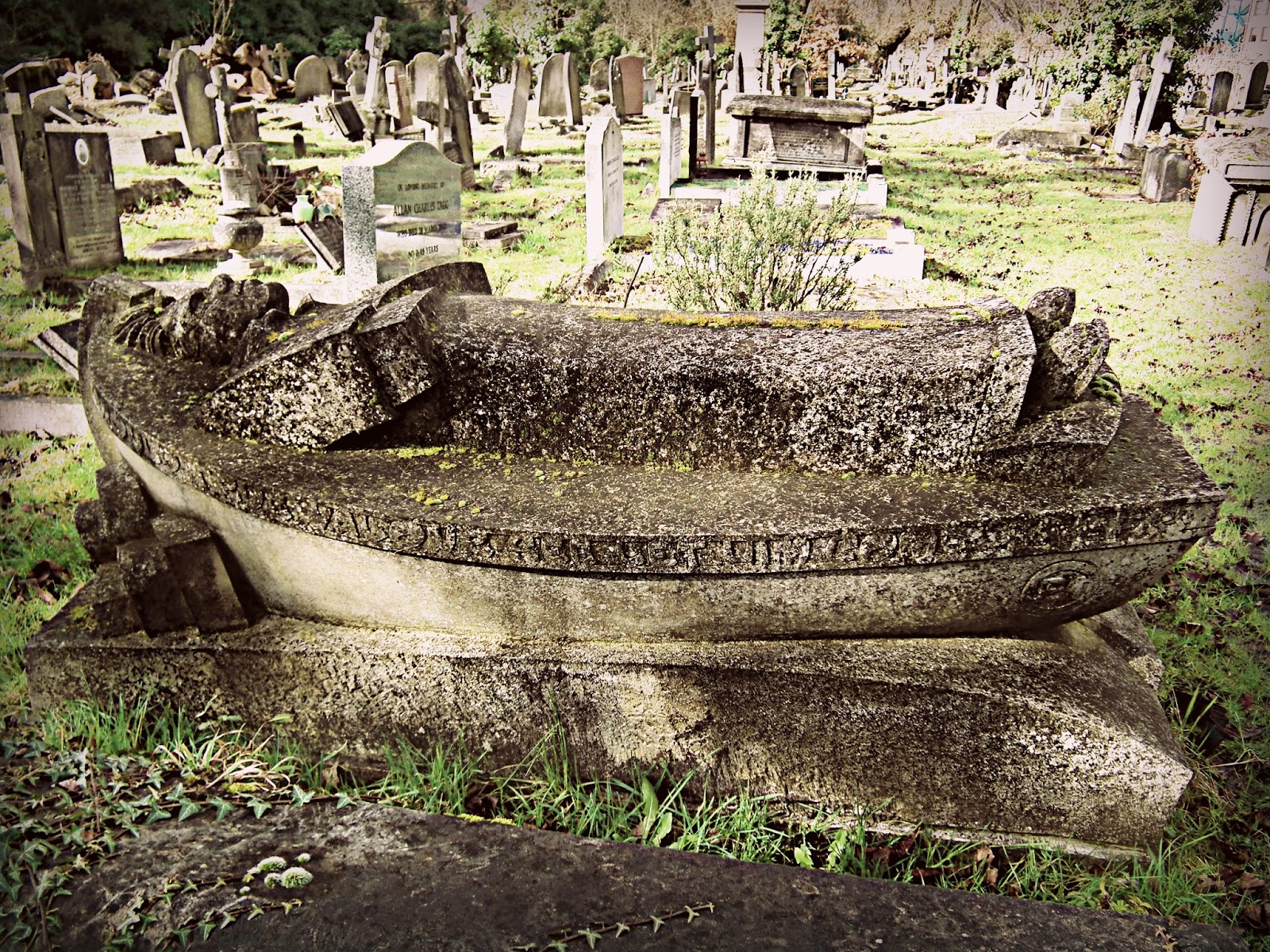 Compston was a unique and highly eccentric figure whose precise job description is hard to define. The terms "dealer" or "impresario" would suggest an ancillary role to the work of others, whereas Compston's attitude and demeanor were nothing if not creative. I once discussed his irregular hanging style, which sometimes ran contrary to an artist's wishes, with Gilbert and George. "The thing with Joshua," exclaimed Gilbert, "is that he is the artist."
---
Edited from:
---
see an error? click here to send corrections!
---