Joseph Beuys: Fluxus artist
Joseph Beuys (1921-1986) was a German Fluxus artist, one of the first to organize "happenings" through performance art, who also worked as a sculptor, installation artist, graphic artist, art theorist, and pedagogue. The concepts of humanism, social philosophy and anthroposophy were central to his work and life. He developed his own "extended definition of art," seeing the artist not as a craftsman but instead as fulfilling the role of modern shaman. Though not a common household name, Beuys is considered by many scholars of art history, as one of the most influential artists of the second half of the twentieth century.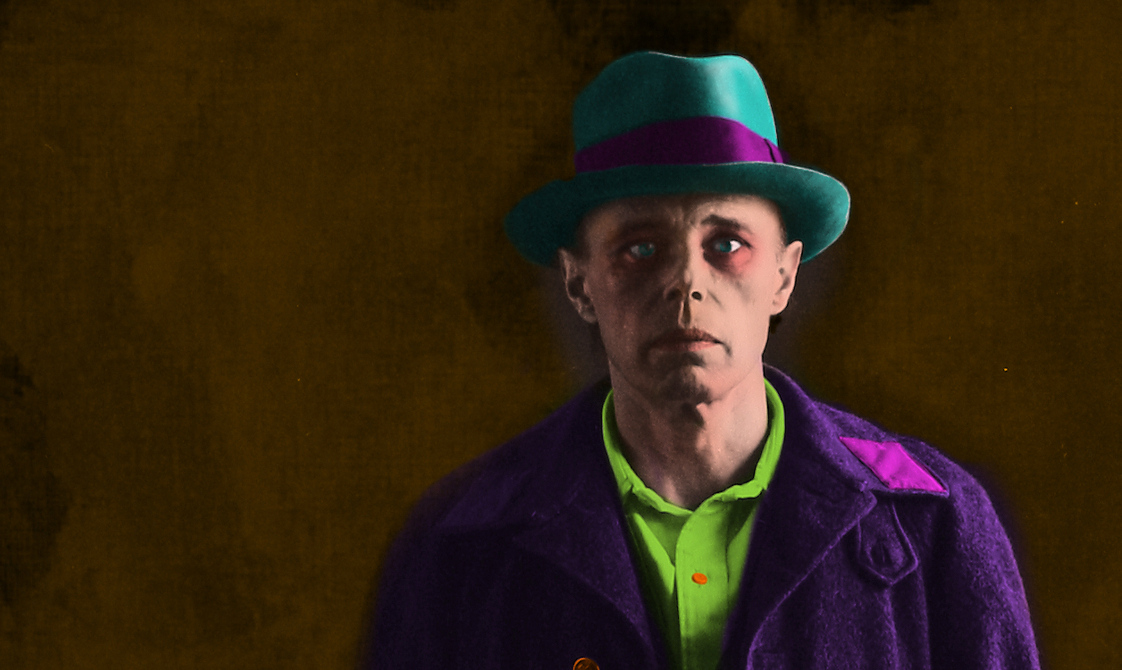 Joseph Beuys was born in Krefeld, Germany to his father Josef Jakob Beuys and his mother Johanna Maria Margarete Beuys. The family moved to Kleve, an industrial town in the Lower Rhine region of Germany, close to the Dutch border, shortly after Beuys was born. He attended primary school at the Katholische Volksschule and secondary school at the Staatliches Gymnasium Kleve, now known as the Freiherr-vom-Stein-Gymnasium. Even from a young age, Beuys demonstrated a talent for drawing, but he also exhibited a penchant for piano and cello.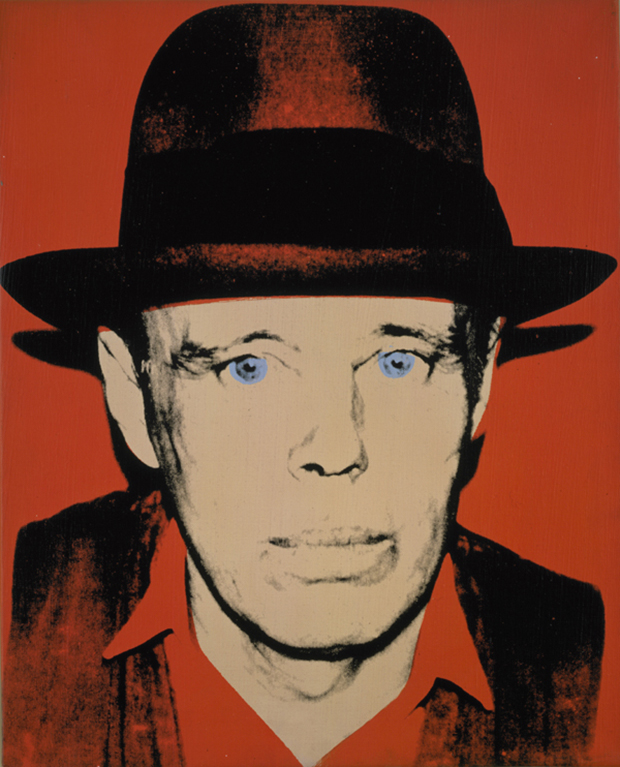 Beuys approached his art and his life from an intellectual and conceptual perspective, creating for himself a backstory and legacy that were to later undergo great scrutiny and criticism. During the second world war, he had served military service as part of the Luftwaffe. On March 16, 1944, the plane he was in crashed near the Crimean Front, and the story of his rescue and recovery was of his own invention, but contained theme elements, such as fat and felt, that would recur again and again in his later work.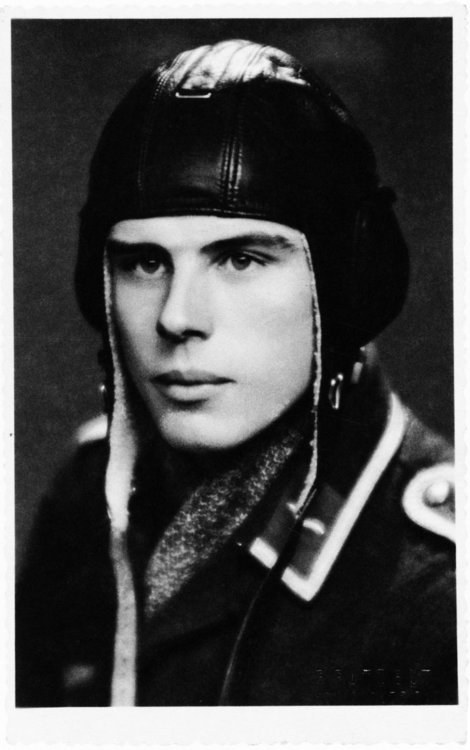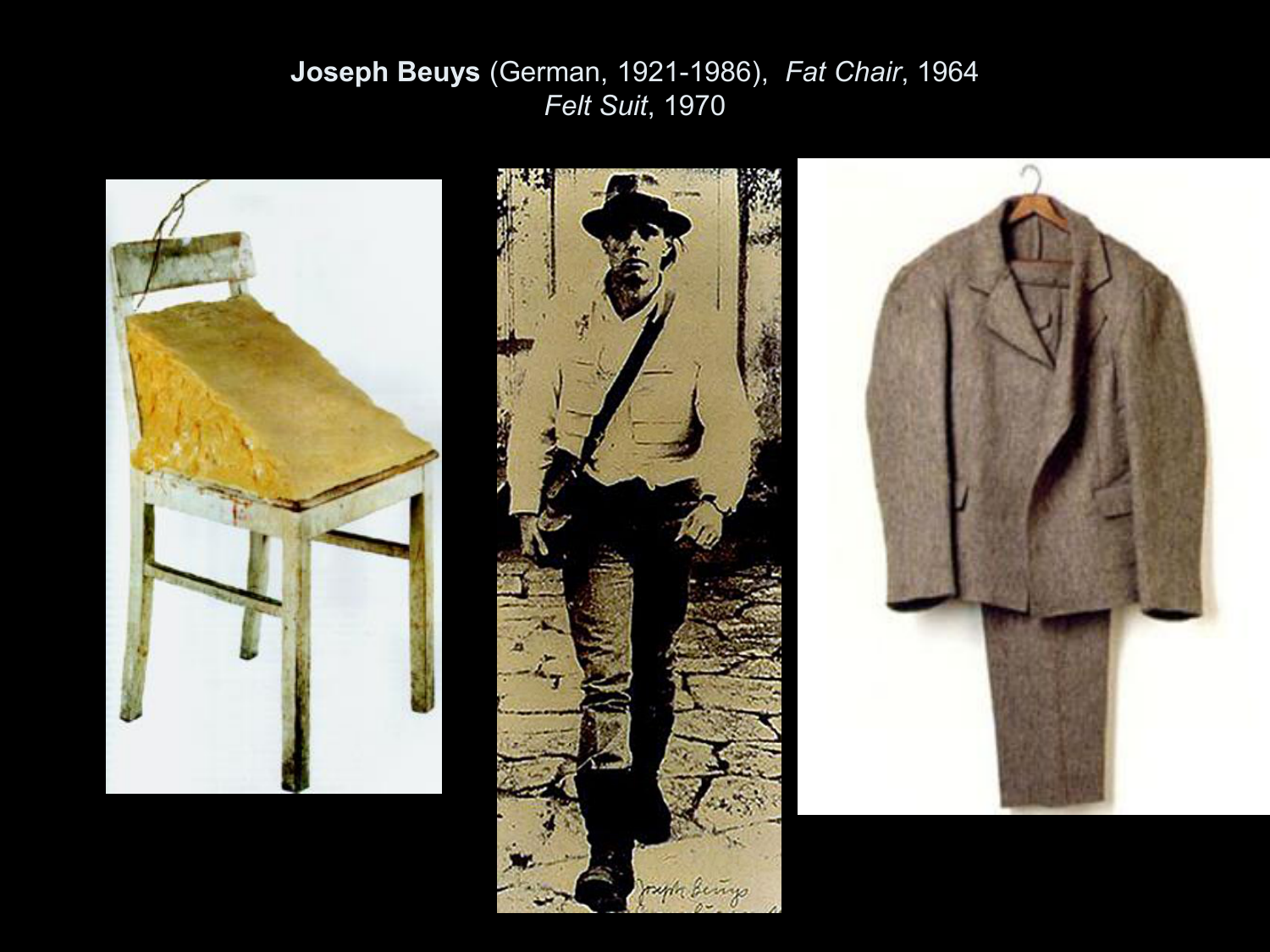 As Beuys told it, "Had it not been for the Tartars I would not be alive today. They were the nomads of the Crimea, in what was then no man's land between the Russian and German fronts, and favoured neither side. I had already struck up a good relationship with them, and often wandered off to sit with them. 'Du nix njemcky' they would say, 'du Tartar,' and try to persuade me to join their clan. Their nomadic ways attracted me of course, although by that time their movements had been restricted. Yet, it was they who discovered me in the snow after the crash, when the German search parties had given up. I was still unconscious then and only came round completely after twelve days or so, and by then I was back in a German field hospital. So the memories I have of that time are images that penetrated my consciousness. The last thing I remember was that it was too late to jump, too late for the parachutes to open. That must have been a couple of seconds before hitting the ground. Luckily I was not strapped in – I always preferred free movement to safety belts… My friend was strapped in and he was atomized on impact – there was almost nothing to be found of him afterwards. But I must have shot through the windscreen as it flew back at the same speed as the plane hit the ground and that saved me, though I had bad skull and jaw injuries. Then the tail flipped over and I was completely buried in the snow. That's how the Tartars found me days later. I remember voices saying 'Voda' (Water), then the felt of their tents, and the dense pungent smell of cheese, fat and milk. They covered my body in fat to help it regenerate warmth, and wrapped it in felt as an insulator to keep warmth in."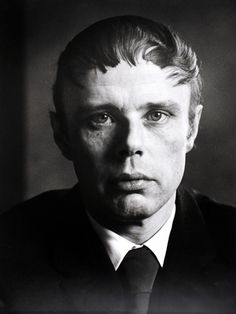 However, records from the time tell the story as Beuys being conscious, recovered by a German search commando, and that there were no Tatars in the area who would have come to his aid. He was taken to a military hospital and was in recovery from March 17 to April 7. Despite the actual series of events, Beuys' story served as a powerful myth of origins for his own artistic identity, and the foundation of his future creative endeavors.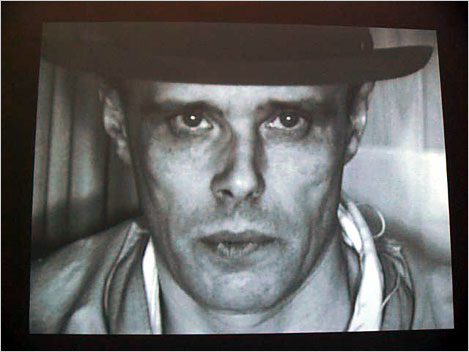 After the war, he began his career as an artist full-time, continuing his education, and co-founding the Donnerstag-Gesellschaft (in English, the "Thursday Group"). Between 1947 and 1950, the group organized discussions, exhibitions, events and concerts in the Alfter Castle, near Bonn.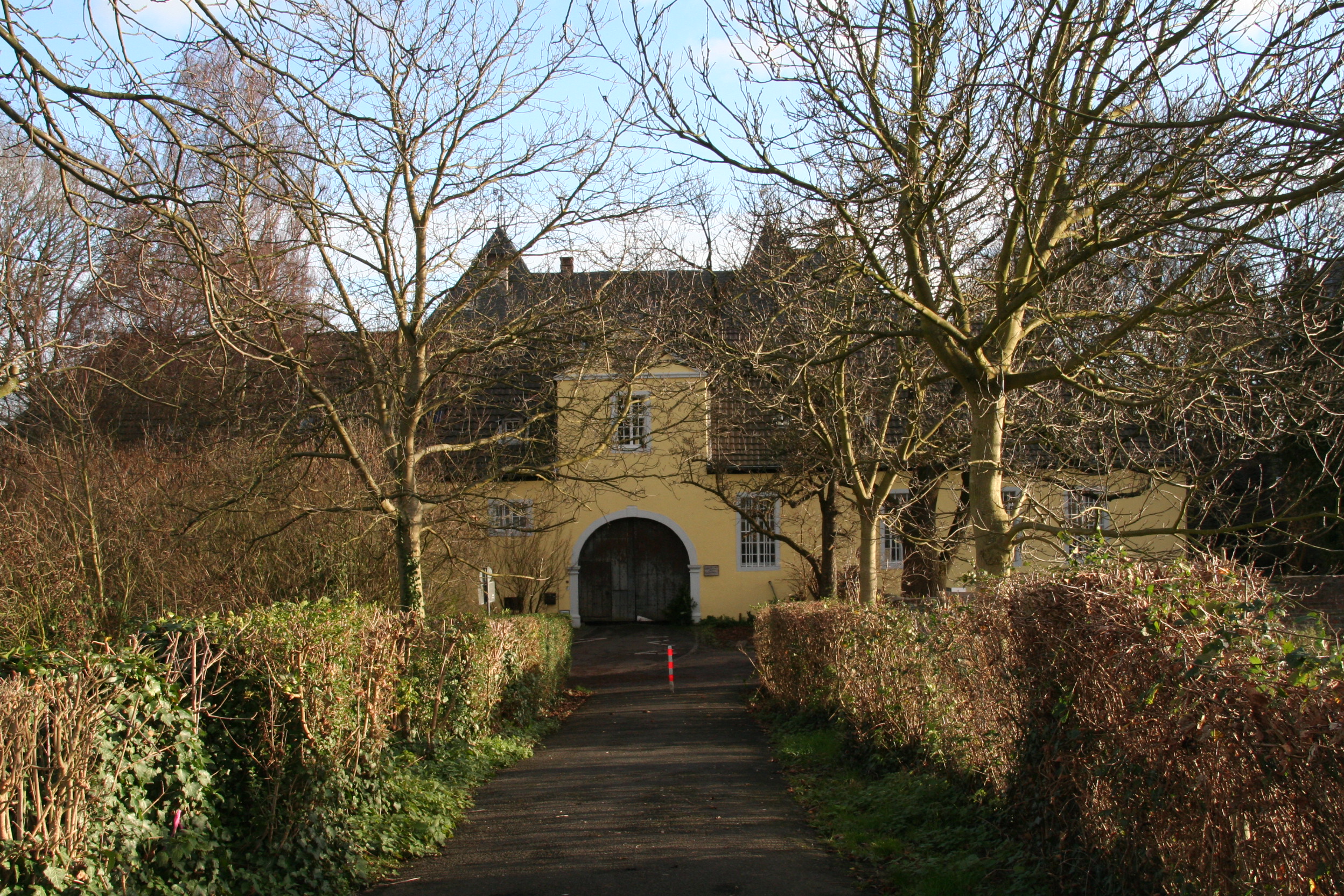 Throughout the 1950's, he produced thousands of drawings, but struggled physically, emotionally, and financially. In 1956 he suffered his first breakdown, a severe depression, the result of artistic self-doubt and the physical and psychological trauma of his experiences in the war. He was taken in by his first patrons, the van der Grinten brothers, where he was to spend time on his recovery. By 1958 he began exhibiting his work, and in 1959 he married Eva Wurmbach. They had two children together, Wenzel (born 1961) and Jessyka (born 1964).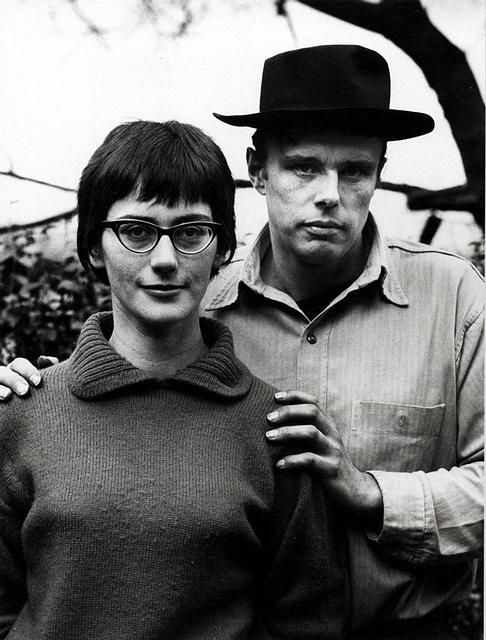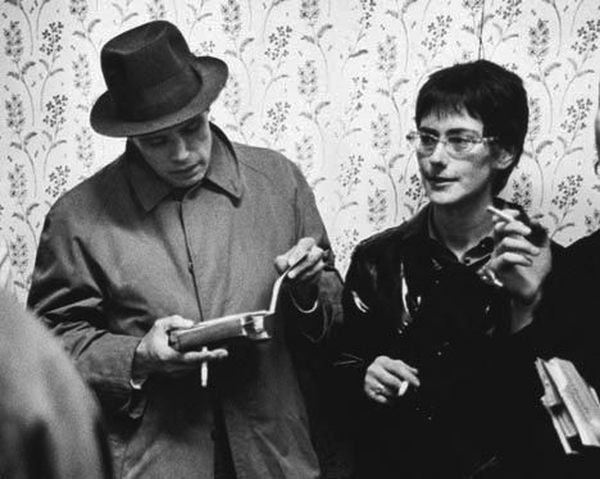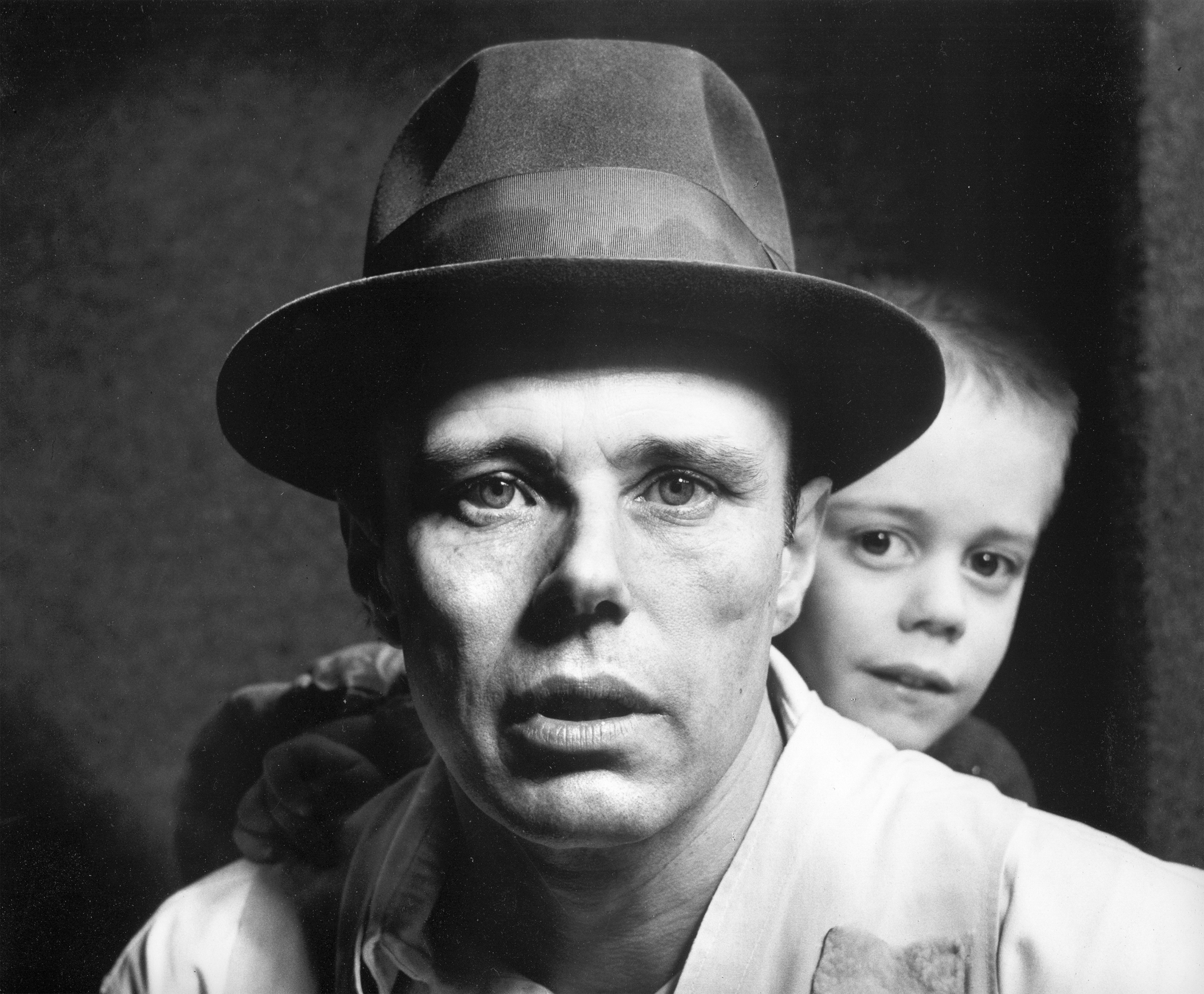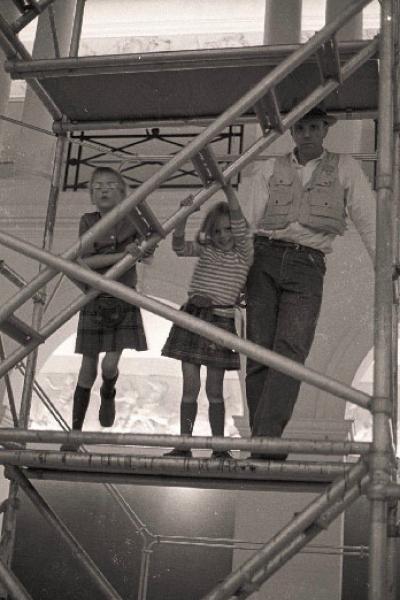 In 1961, he became professor of 'monumental sculpture' at the Kunstakademie Düsseldorf. In 1964, Beuys was brought into the public consciousness after his performance piece at the Technical College Aachen. As part of a festival of new art coinciding with the 20th anniversary of an assassination attempt on Adolf Hitler, Beuys created a performance or Aktion. The performance was interrupted when one of a group of radical students punched Beuys in the face, breaking his nose. The photograph of the bloodied Beuys with his arm raised, circulated in media around the world.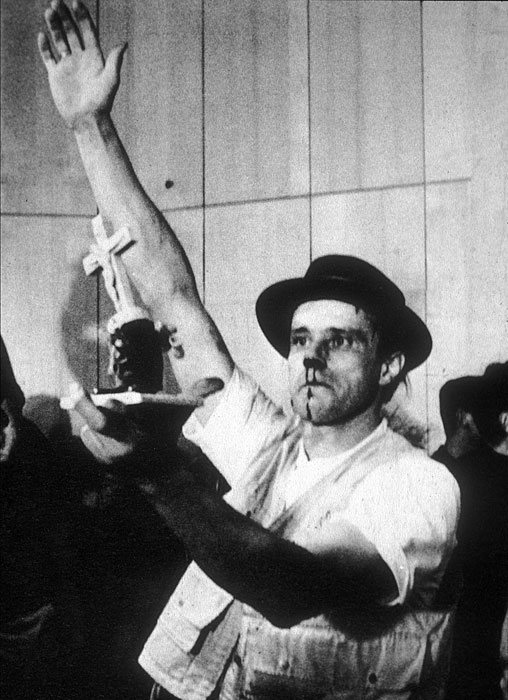 Beuys' extensive oeuvre was composed primarily of traditional works (painting, drawing, sculpture and installations), performance, contributions to the theory of art and academic teaching, and sociopolitical activities. One example is the over 10 hour long "Ja Ja Ja Ne Ne Ne" performance. Beuys sat on a stage for over 10 hours saying only the words "Ja ja ja, ne ne ne" (in English "Yes yes yes, no no no"), and was joined by friends who came and went, joining him in his long performance. He said that the idea was based on his overhearing some very old women sitting on a bench one day, their conversation sounding as if it only consisted of the words "ja ja ja, ne ne ne." A short snippet of that audio here:
Some of his most notable performances are The Chief (1964), How to Explain Pictures to a Dead Hare (1965), and  I Like America and America Likes Me (1974). Protection of the environment was of great importance to him, and with that fundamentally in his mind, he created numerous sculptural works based on a philosophy of art and nature coexisting with the purpose of eliciting environmental and social change.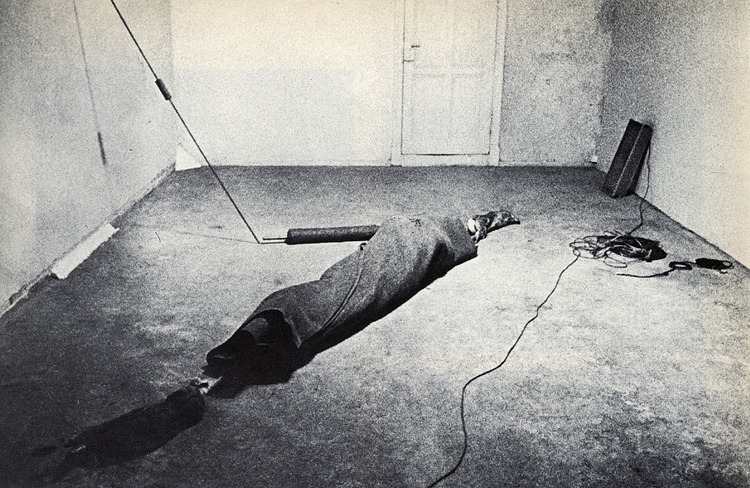 How To Explain Pictures to a Dead Hare:
Clip from I Like America and America Likes Me


In 1982, Beuys experimented with the newly developing art of music video, and created a piece for a song he had written entitled "Sonne statt Reagan" which translates to "Sun, not Rain/Reagan," a play on the word for rain, "Regen," pronounced the same as the former president's name. This political piece,  which cleverly played with puns in German, was founded on the objective of reinforcing some his personal key messages, such as his extremely liberal, pacifist political attitude, his desire to perpetuate open discourse on art and politics, his rejection of creating work that critics expected he would do, and most importantly being open to exploring different media forms as a means of artistic communication.
Beuys made it clear that he considered this song as a work of art, not the "pop" product it appears to be. This becomes clear when one looks at the lyrics, and sees Beuys' juxtapostioning of superficially lighthearted medium and realistically dark subject matter. (Lyrics in German and English are at the bottom of this page)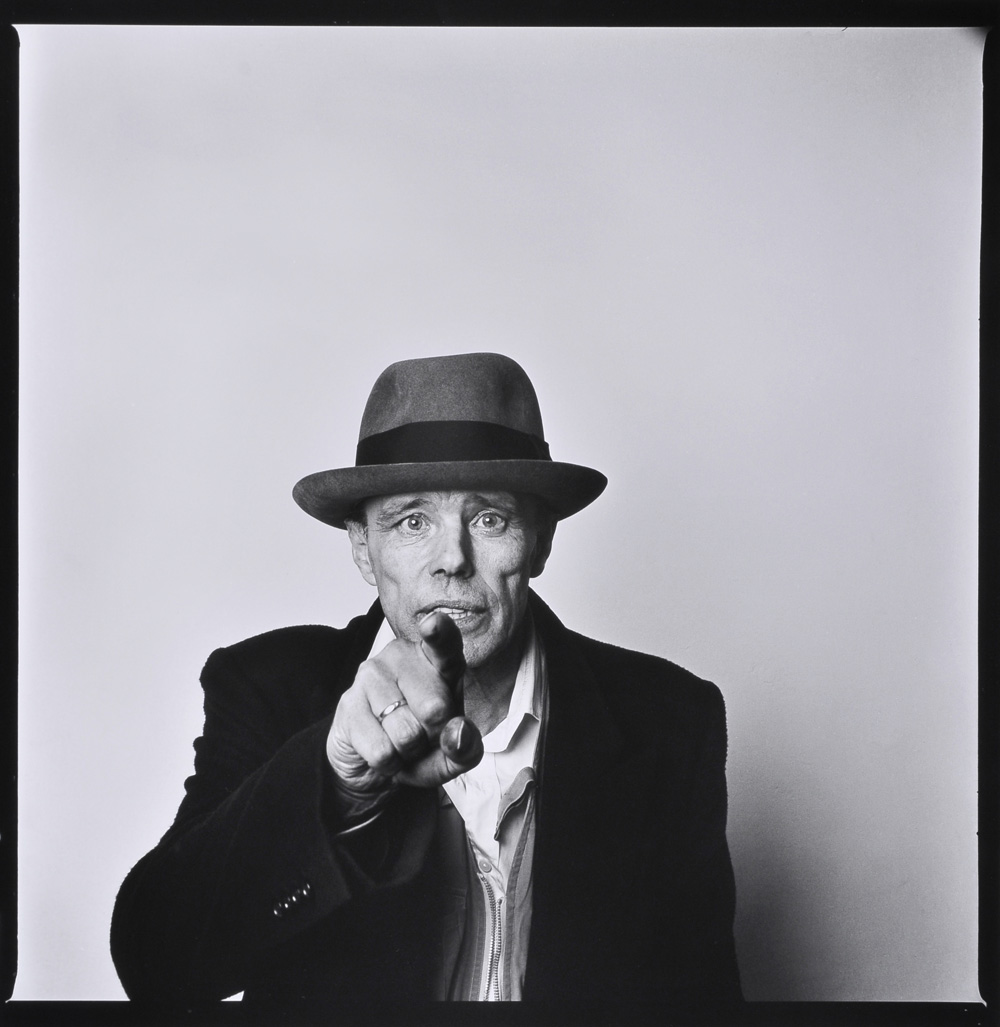 As a political influence,  Beuys founded (or co-founded) the following organizations: German Student Party (1967), Organization for Direct Democracy Through Referendum (1971), Free International University for Creativity and Interdisciplinary Research (1974), and German Green Party Die Grünen (1980). After his experiences during the war, Beuys became a devout pacifist and was a vocal opponent of nuclear weapons. He was also a dedicated environmentalist, and was even elected a Green Party (Die Grünen) candidate for the European Parliament.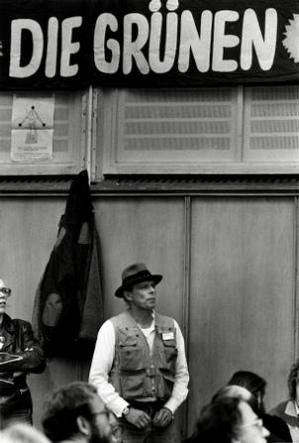 In May 1985, Beuys was diagnosed with a rare condition that caused painful inflammation of the lungs. On January 23 the following year, he suffered a sudden and fatal heart attack at his home. He was cremated and his ashes scattered in the North Sea. He was 64 years old.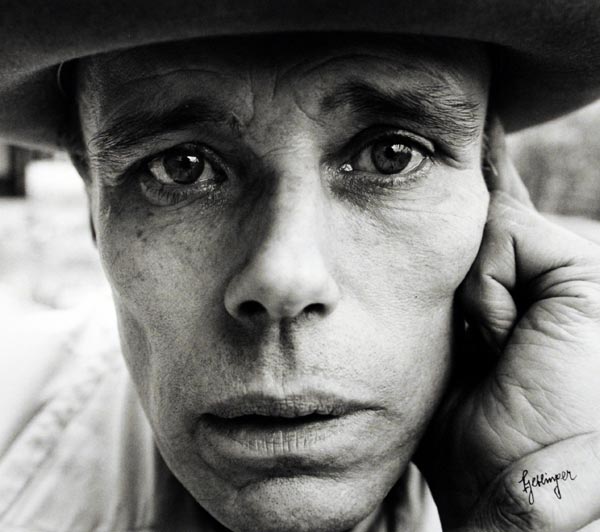 ---
References:
---
Joseph Beuys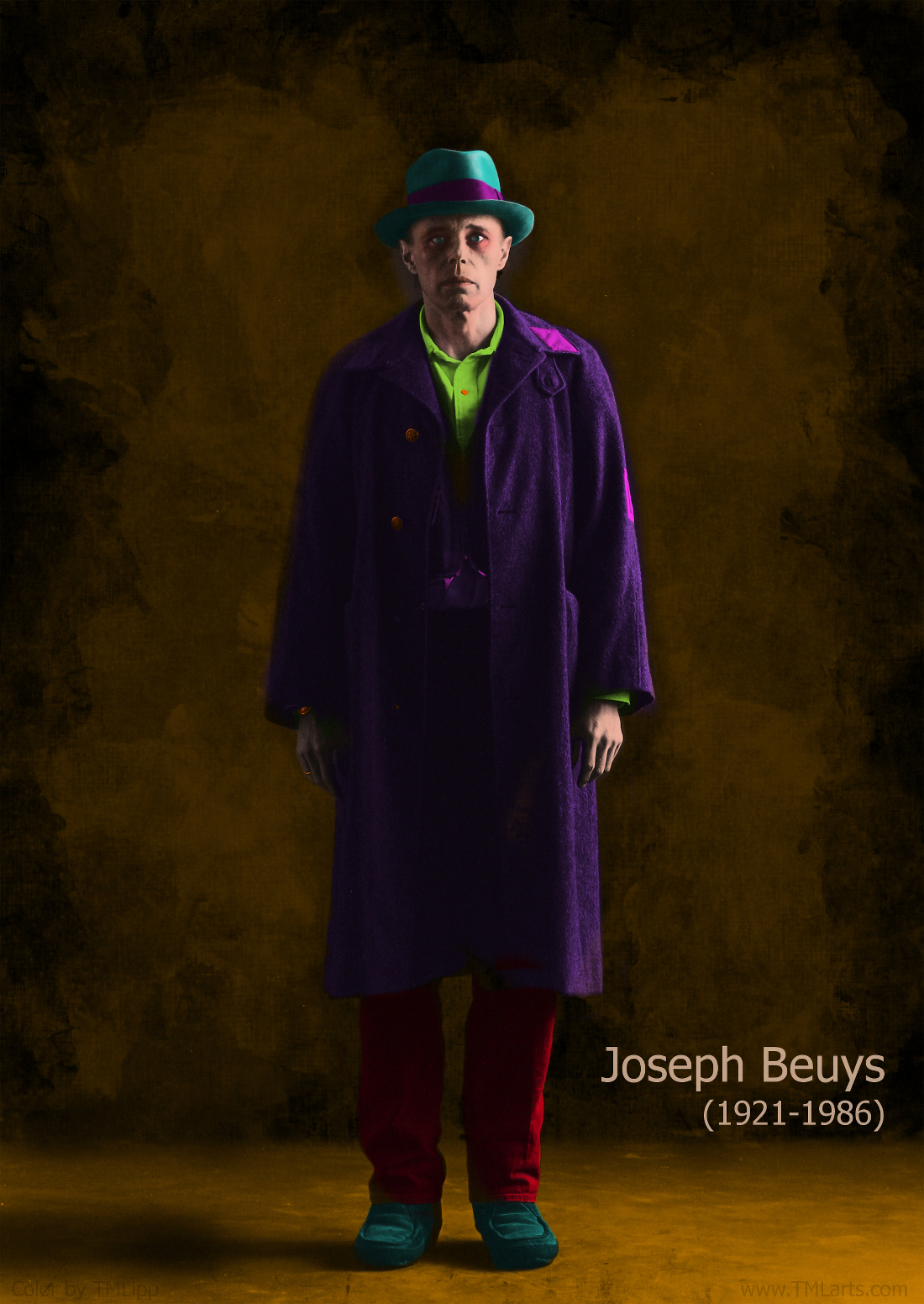 Digital portrait
by Terri Maxfield Lipp, May 2015

(click image for full resolution)
---
TML Arts aims for accuracy in content and functionality in posts.
Click the button below to let us know about typos, incorrect information, broken links, erroneous attribution,
or additional relative information.
---
---
---
Lyrics to Sonne Statt Reagan:
German:

Aus dem Land
Das sich selbst zerstört
Und uns den "way of life" diktiert
Da kommt Reagan und bringt Waffen und Tod
Und hört er Frieden
Sieht er rot
Er sagt als Präsident von USA
Atomkrieg? - Ja
Bitte
Dort und da

Ob Polen
Mittler Osten
Nicaragua

Er will den Endsieg
Das ist doch klar

Doch wir wollen Sonne statt Reagan
Ohne Rüstung leben!
Ob West
Ob Ost
Auf Raketen muss Rost!
Wir wollen Sonne statt Reagan
Ohne Rüstung leben!
Ob West
Ob Ost
Auf Raketen muss Rost!

Er will die Säcke im Osten reizen
Die auch nicht mit Atomen geizen
Doch dein Krieg um hirnverbrannte Ziele
Der läuft nicht Reagan - wir sind viele!
Hau ab mit deinen Nuklearstrategen

Deinen Russenhassern
Deinem Strahlenregen

Mensch Knitterface
Der Film ist aus

Nimm' die Raketen mit nach Haus!

Denn wir wollen Sonne statt Reagan
Ohne Rüstung leben!
Ob Ost
Ob West
Kalten Kriegern die Pest!
Wir wollen Sonne statt Reagan
Ohne Rüstung leben!
Ob Ost
Ob West
Kalten Kriegern die Pest!

Dieser Reagan kommt als Mann der Rüstungsindustrie
But the peoples of the States don't want it - nie!
Und den wahren Frieden wird's erst geben
Wenn alle Menschen ohne Waffen leben

Wir wollen Sonne statt Reagan
Ohne Rüstung leben!
Ob West
Ob Ost
Auf Raketen muss Rost!
Sonne statt Reagan
Ohne Rüstung leben!
Ob Ost
Ob West
Kalten Kriegern die Pest! …

English:
(translated from Google Translate. Click here to help improve this translation)

In the country
That destroys itself
And dictated to us the "way of life"
Reagan comes and brings weapons and death
And he hears peace
Looks red
He says as President of the USA
Nuclear war? - Yes
You're welcome
Here and there

Whether Poland
Middle East
Nicaragua

He wants the final victory
That's obvious

But we want sun instead of Reagan
Live without armor!
West
Whether East
On missiles must rust!
We want sun instead of Reagan
Live without armor!
West
Whether East
On missiles must rust!

He wants to irritate the bags in the east
They also do not sting with atoms
But your war for brain-burned targets
He's not running Reagan - we're many!
Get rid of your nuclear power gene

Your Russians
Your radiation

Human Knitterface
The movie is off

Take the rockets home with you!

For we want sun instead of Reagan
Live without armor!
Whether East
West
Cold warriors the plague!
We want sun instead of Reagan
Live without armor!
Whether East
West
Cold warriors the plague!

This Reagan comes as a man of the armaments industry
But the people of the States do not want it - never!
And true peace will come first
When all people live without weapons

We want sun instead of Reagan
Live without armor!
West
Whether East
On missiles must rust!
Sun instead of Reagan
Live without armor!
Whether East
West
Cold warriors the plague! ...
---