Today's Artist Birthday: John Waters
John Samuel Waters, Jr. (born April 22, 1946) is an American film director, screenwriter, author, actor, stand-up comedian, journalist, visual artist, and art collector, who rose to fame in the early 1970s for his transgressive cult films. His 1970s and early '80s films feature his regular troupe of actors known as the Dreamlanders. Starting with Desperate Living (1977), he began casting real-life convicted criminals (Liz Renay, Patty Hearst) and controversial people (Traci Lords, a former pornographic actress).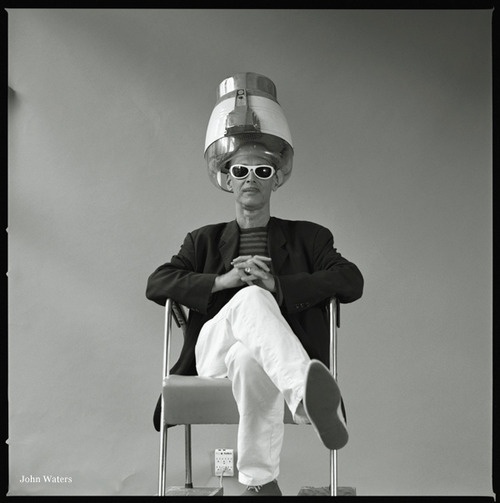 Waters dabbled in mainstream filmmaking with Hairspray (1988), which introduced Ricki Lake and earned a modest gross of $8 million in the US. In 2002, Hairspray was adapted to a long-running Broadway musical, which itself was adapted to a hit musical film that earned more than $200 million worldwide. After the crossover success of the original film version of Hairspray, his films began featuring familiar actors and celebrities such as Johnny Depp, Melanie Griffith, Chris Isaak, and Tracey Ullman.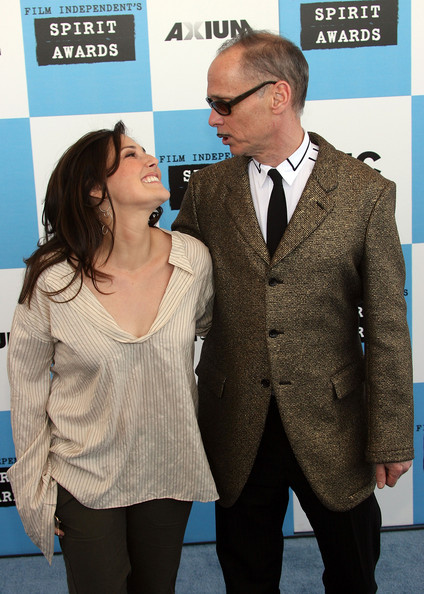 Although he maintains apartments in New York City and San Francisco, and a summer home in Provincetown, Waters still mainly resides in his hometown of Baltimore, Maryland, where all his films are set. He is recognizable by his trademark pencil moustache, a look he has retained since the early 1970s.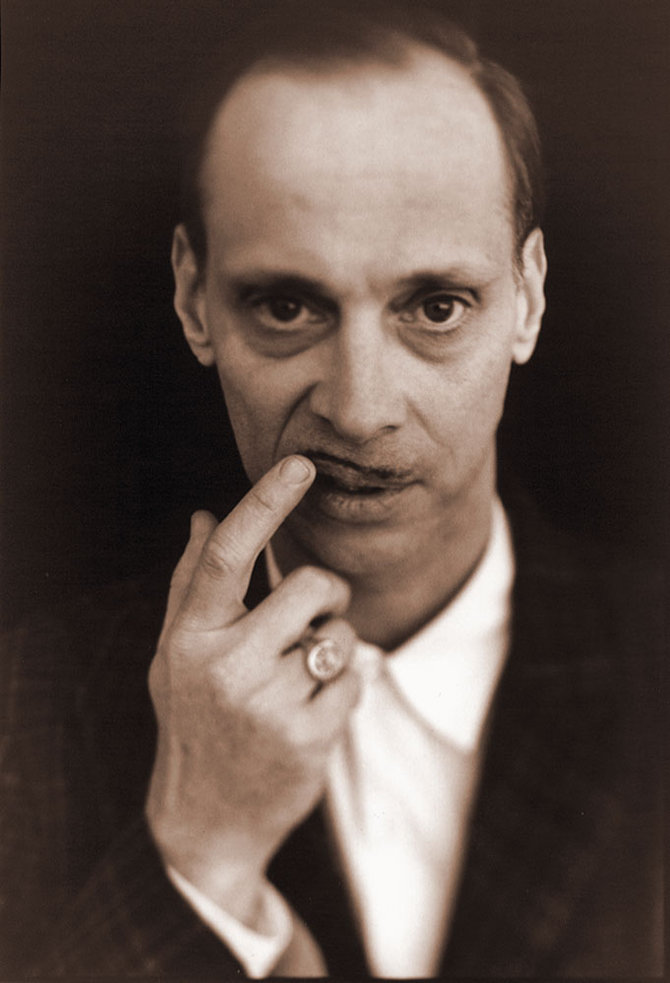 John Waters was born in Baltimore, Maryland, the son of Patricia Ann (née Whitaker) and John Samuel Waters, who was a manufacturer of fire-protection equipment. His family were upper-middle class Roman Catholics. He grew up in Lutherville, Maryland, a suburb of Baltimore. His boyhood friend and muse Glenn Milstead, later known as Divine, also lived in Lutherville.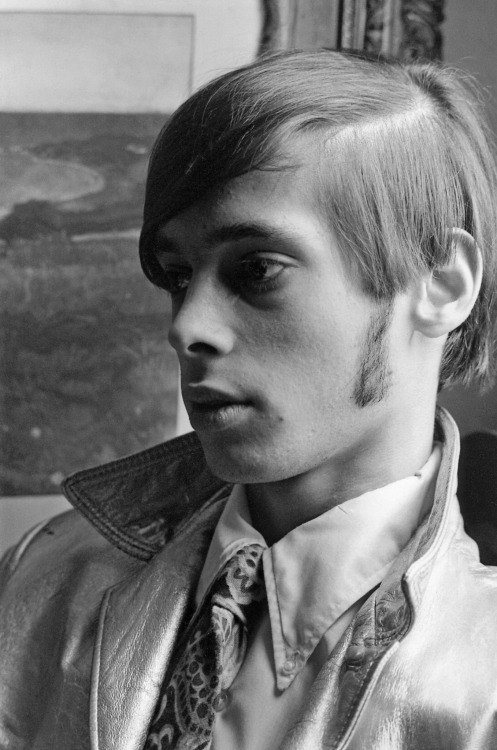 The movie "Lili" inspired an interest in puppets in the seven-year-old Waters, who proceeded to stage violent versions of Punch and Judy for children's birthday parties. Biographer Robrt L. Pela says that his mother believes the puppets in "Lili" had the greatest influence on his subsequent career (though Pela believes tacky films at a local drive-in, which the young Waters watched from a distance through binoculars, had a greater effect).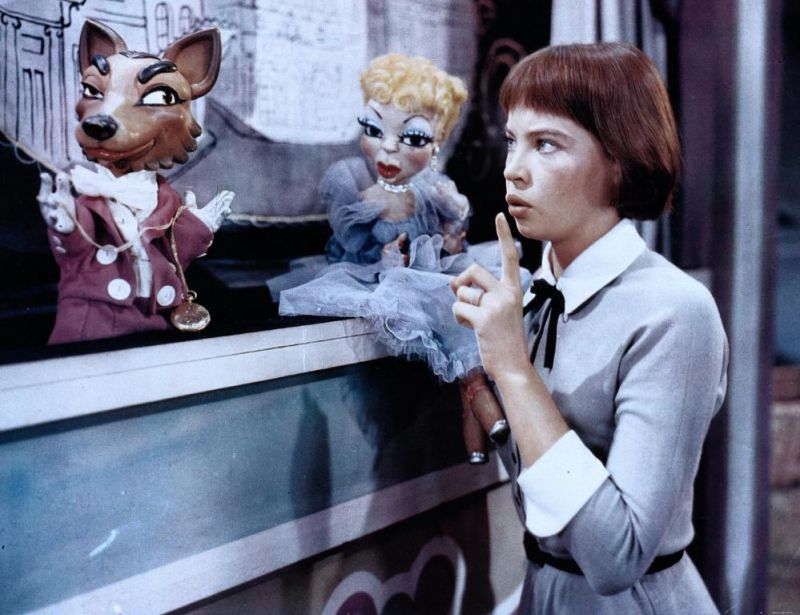 Cry-Baby was also a product of Waters' boyhood, because of his fascination as a 7-year-old with the "Drapes" then receiving intense news coverage because of the murder of a young "drapette", coupled with his awed admiration for a young man who lived across the street and who possessed a hot rod.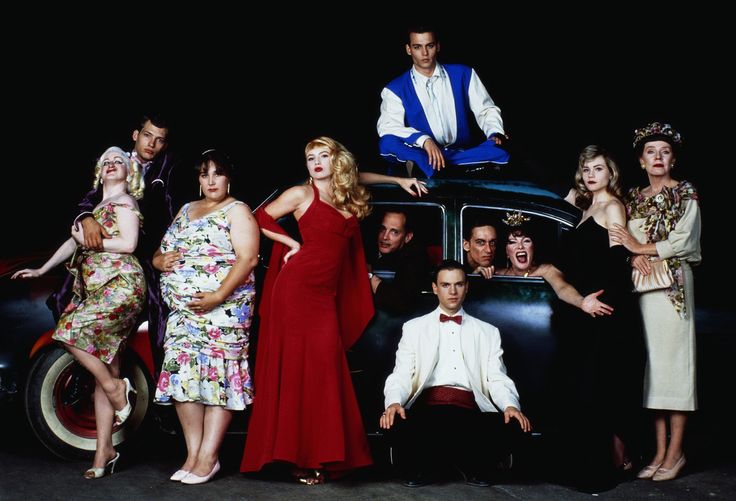 He was privately educated at the Calvert School in Baltimore. After attending Towson Jr. High School in Towson, Maryland, and Calvert Hall College High School in nearby Towson, he ultimately graduated from Boys' Latin School of Maryland. For his sixteenth birthday, Waters received an 8mm movie camera from his maternal grandmother, Stella Whitaker. His first short film was "Hag in a Black Leather Jacket." According to Waters, the film was shown only once in a "beatnik coffee house" in Baltimore, although in later years he has included it in his traveling photography exhibit.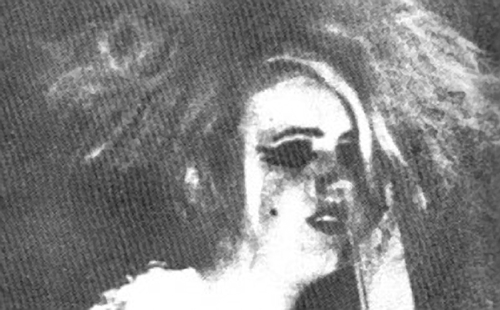 He enrolled at New York University (NYU). The school, however, was not what he had in mind: "NYU…I was there for about five minutes. I don't know what I was thinking about. I went to one class and they kept talking about Potemkin and that isn't what I wanted to talk about. I had just gone to see 'Olga's House of Shame.' That was what I was more into."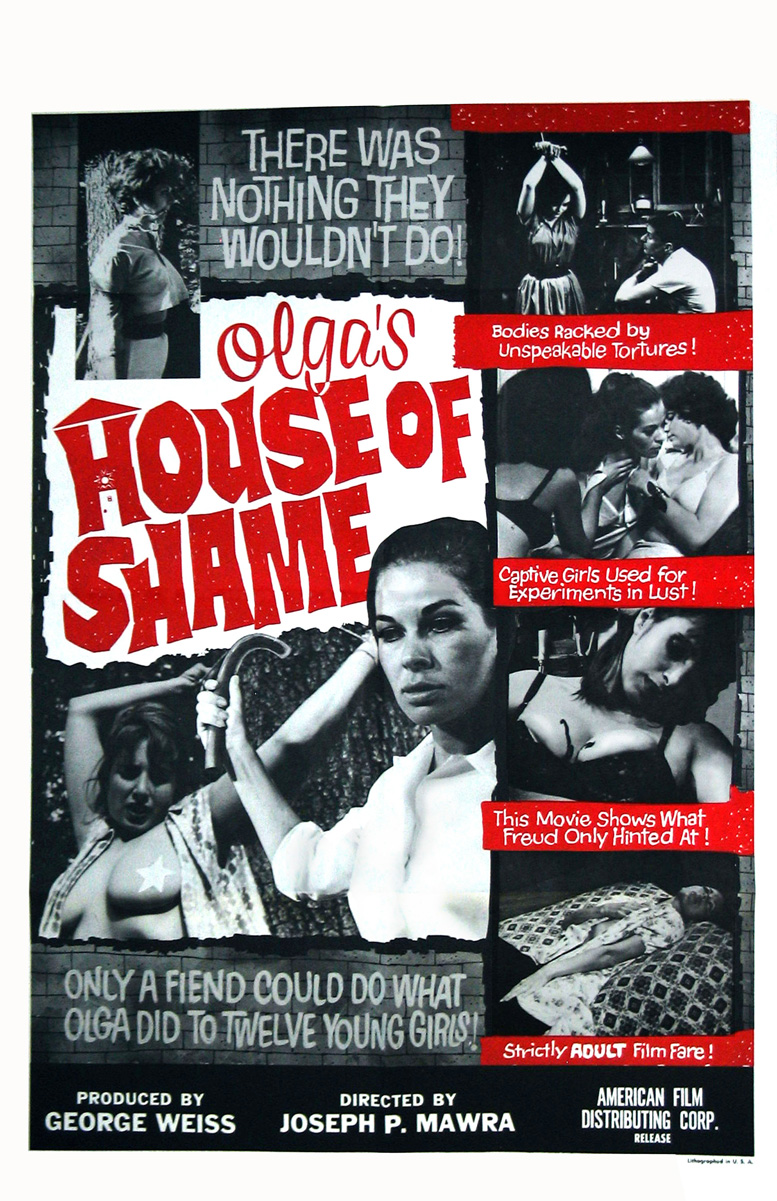 Extremely influential to his creative mind, Waters tells Robert K. Elder in an interview for The Film That Changed My Life, was "The Wizard of Oz. "I was always drawn to forbidden subject matter in the very, very beginning. The Wizard of Oz" opened me up because it was one of the first movies I ever saw. It opened me up to villainy, to screenwriting, to costumes. And great dialogue. I think the witch has great, great dialogue." Waters has further credited his influences as, among others, Rainer Werner Fassbinder, Herschell Gordon Lewis, Federico Fellini, William Castle and Ingmar Bergman. He has stated that he takes an equal amount of joy and influence from high-brow "art" films and sleazy exploitation films.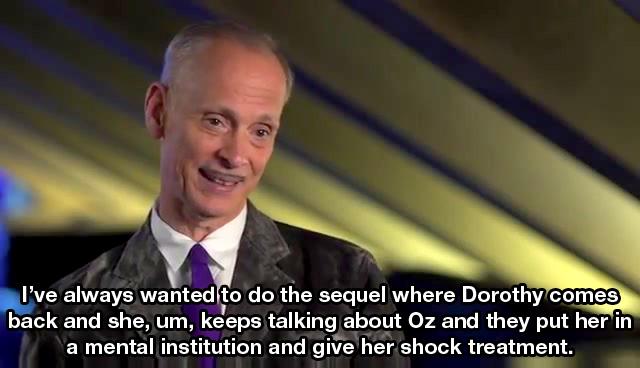 In January 1966, Waters and some friends were caught smoking marijuana on the grounds of NYU; he was soon kicked out of his NYU dormitory. He returned to Baltimore, where he completed his next two short films "Roman Candles" and "Eat Your Makeup." These were followed by the feature-length films "Mondo Trasho" and "Multiple Maniacs."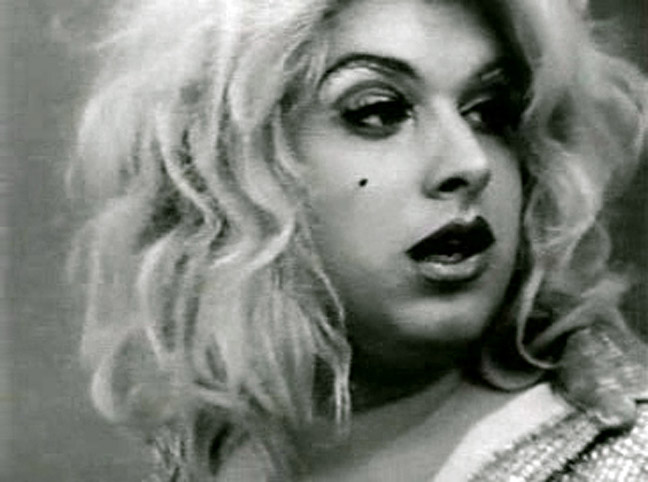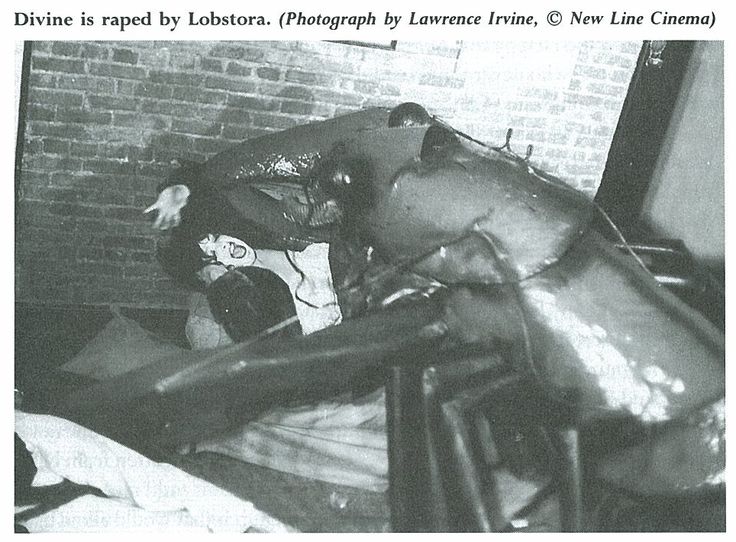 Waters' films would become Divine's primary star vehicles. All of his early films were shot in the Baltimore area with his company of local actors, the Dreamlanders. In addition to Divine, the group included Mink Stole, Cookie Mueller, Edith Massey, David Lochary, Mary Vivian Pearce, Susan Walsh, and others. These early films were among the first picked up for distribution by the fledgling New Line Cinema. His later films premiered at Baltimore's Senator Theatre and sometimes at the Charles Theatre. His early campy movies present exaggerated characters in outrageous situations with hyperbolic dialogue. "Pink Flamingos," "Female Trouble," and "Desperate Living," which he labeled the "Trash Trilogy," pushed hard at the boundaries of conventional propriety and movie censorship. A particularly notorious scene from Pink Flamingos, added as a non sequitur to the film's end, featured—in one continuous take without special effects—a small dog defecating and Divine eating its feces.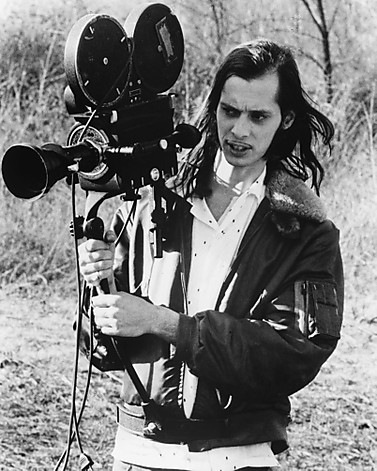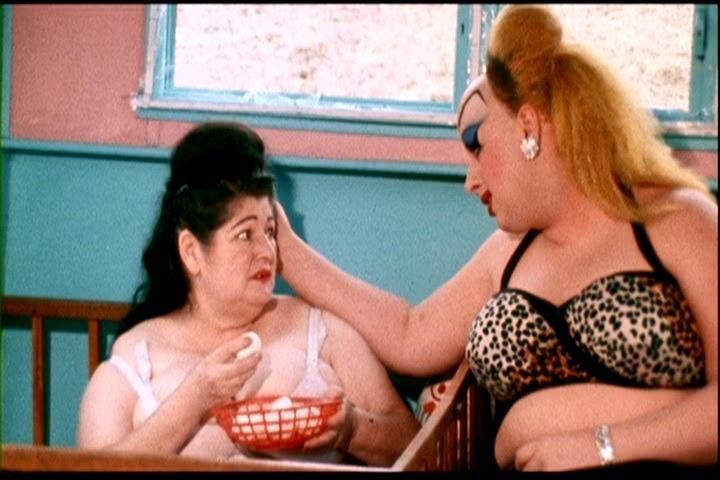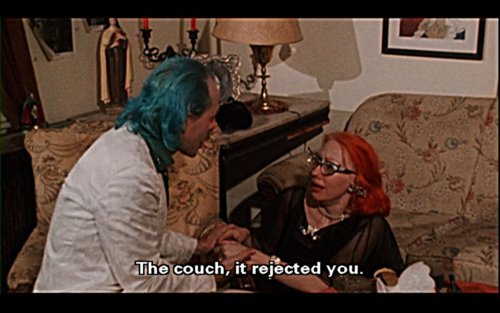 Waters' 1981 film Polyester starred Divine opposite former teen idol Tab Hunter. Since then, his films have become less controversial and more mainstream, although works such as "Hairspray," "Cry-Baby," "Serial Mom," "Pecker," and "Cecil B. Demented" still retain his trademark inventiveness. The film Hairspray was turned into a hit Broadway musical that swept the 2003 Tony Awards, and a film adaptation of the Broadway musical was released in theaters on July 20, 2007 to positive reviews and commercial success. "Cry-Baby," itself a musical, was also converted into a Broadway musical.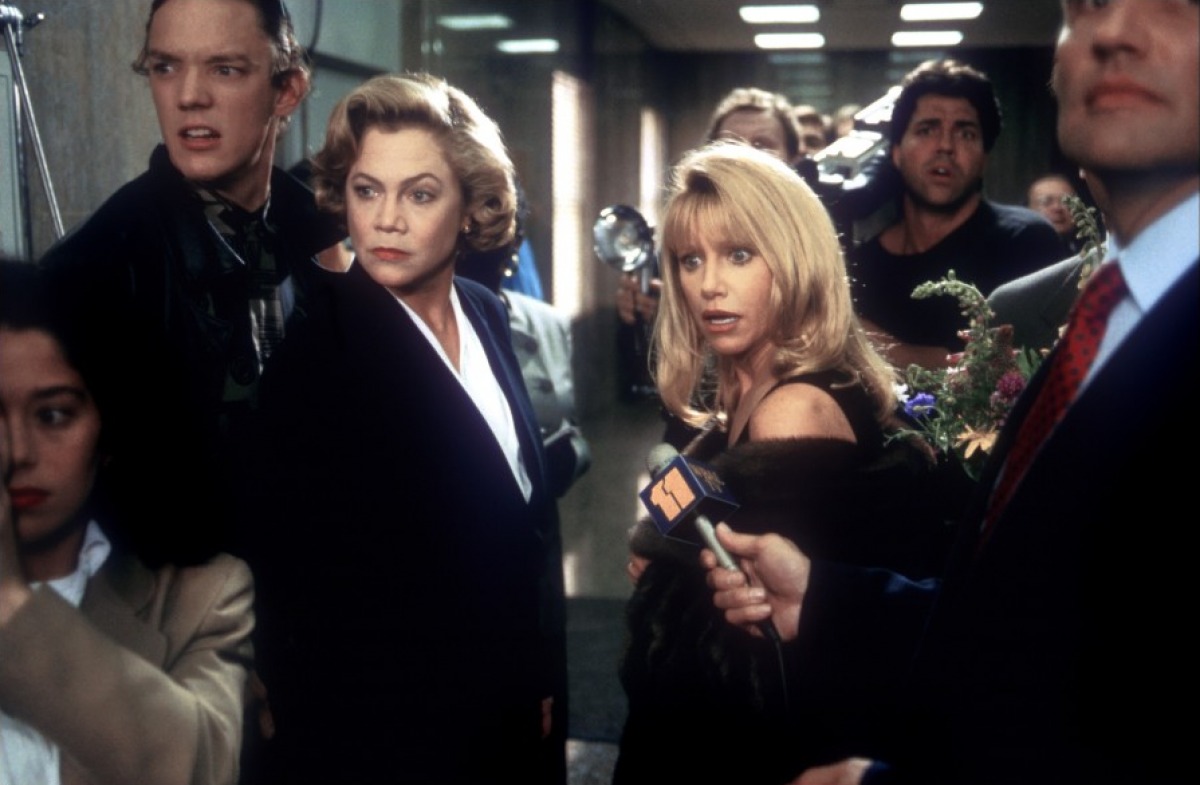 In 2004, the NC-17-rated "A Dirty Shame" marked a return to his earlier, more controversial work of the 1970s. He had a cameo in "Jackass Number Two," which starred "Dirty Shame" co-star Johnny Knoxville, and another small role as paparazzo Pete Peters in 2004's "Seed of Chucky." In 2007, he became the host ("The Groom Reaper") of "'Til Death Do Us Part," a program on America's Court TV network featuring dramatizations of marriages that soured and ended in murder.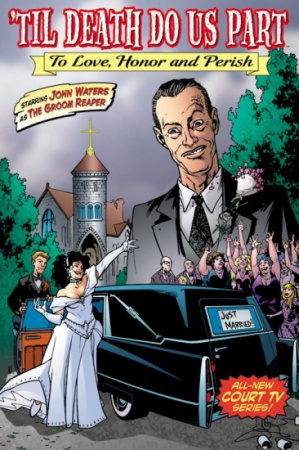 In 2008, Waters was planning to make a children's Christmas film called "Fruitcake" starring Johnny Knoxville and Parker Posey. Filming was planned for November 2008, but it was shelved in January 2009. In 2010, he told the Chicago Tribune that "Independent films that cost $5 million are very hard to get made. I sold the idea, got a development deal, got paid a great salary to write it—and now the company is no longer around, which is the case with many independent film companies these days."
Since the early 1990s, Waters has been making photo-based artwork and installations that have been internationally exhibited in galleries and museums. In 2004, the New Museum in New York City presented a retrospective of his artwork curated by Marvin Heiferman and Lisa Phillips. His most recent exhibition was "Rear Projection" in April 2009, at the Marianne Boesky Gallery in New York and the Gagosian Gallery in Los Angeles. He has been represented by C. Grimaldis Gallery in Baltimore, Maryland since 2002, and his pieces are often comical, such as "Rush" (2009), a super-sized, tipped-over bottle of poppers (nitrite inhalants) and "Hardy Har" (2006), a photograph of flowers that squirts water at anyone who traverses a taped line on the floor. He has characterized his art as conceptual, saying that "the craft is not the issue here. The idea is. And the presentation."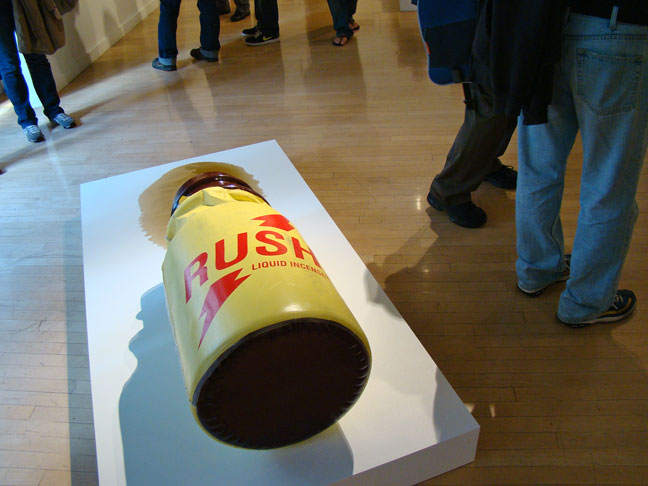 Waters is something of a bibliophile, with a collection of over 8,000 books. When Andrew Edgecliffe-Johnson visited Waters in his home in 2011 he commented, "Bookshelves line the walls but they are not enough. The coffee table, desk and side tables are heaped with books, as is the replica electric chair in the hall. They range from Taschen art tomes such as "The Big Butt Book" to Jean Genet paperbacks and a Hungarian translation of Tennessee Williams with a pulp fiction cover. In one corner sits a doll from the horror spoof "Seed of Chucky," in which Waters appeared. It feels like an eccentric professor's study, or a carefully curated exhibition based on the life of a fictional character."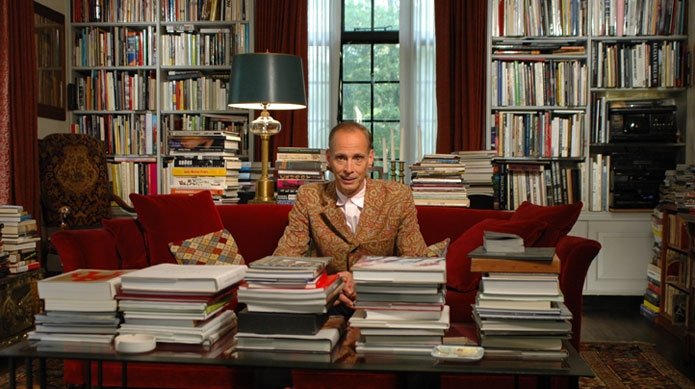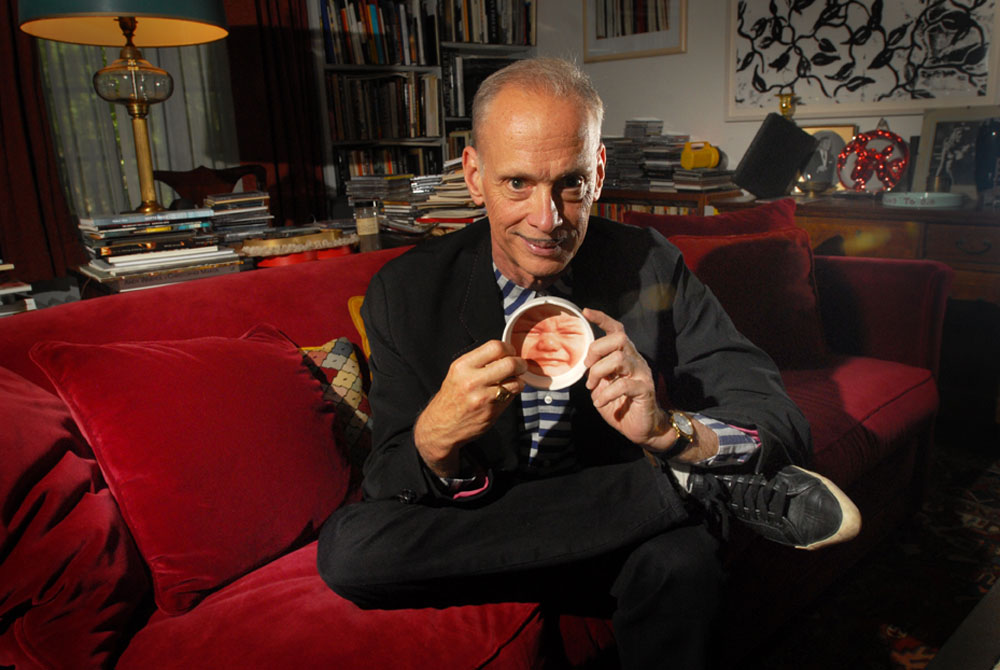 Puffing constantly on a cigarette, Waters appeared in a short film shown in film art houses announcing that "no smoking" is permitted in the theaters. The 'No Smoking' spot, starring Waters, was directed by Douglas Brian Martin and produced by Douglas Brian Martin and Steven M. Martin along with two other short films, for the Nuart Theatre (a Landmark Theater) in West Los Angeles, California, in appreciation to the theater for showing "Pink Flamingos" for many years. It is shown immediately before any of his films, and before the midnight movie showing of The Rocky Horror Picture Show. Waters has since quit smoking himself.

He played a minister in "Blood Feast 2: All U Can Eat," which was directed by one of his idols, Herschell Gordon Lewis, and is a sequel to one of his favorite exploitation films.
Waters serves as a board member of Maryland Film Festival, and has selected and hosted one favorite feature film within each Maryland Film Festival since its launch in 1999. His picks have ranged from Joseph Losey's "Boom!" to Gaspar Noé's "I Stand Alone."
Saying, "My life is so over-scheduled, what will happen if I give up control?", Waters completed a hitchhiking journey across the United States from Baltimore to San Francisco turning his adventures into a book entitled "Carsick." On May 15, 2012, while on the hitchhiking trip, he was picked up by 20-year-old Myersville, Maryland councilman Brett Bidle, who thought Waters was a homeless hitchhiker standing in the pouring rain. Feeling bad for Waters, he agreed to drive him four hours to Ohio. The next day, indie rock band "Here We Go Magic" tweeted that they had picked John Waters up hitchhiking in Ohio. He was wearing a hat that said, "Scum of the Earth". In Denver, Colorado, Waters reconnected with Bidle (who had made an effort to catch up with him); Bidle then drove him another 1,000 miles (1,600 km) to Reno, Nevada. Before parting ways, Waters arranged for Bidle to stay at his San Francisco apartment. "I thought, you know what, he wanted an adventure, too," said Waters. "He's the first Republican I'd ever vote for."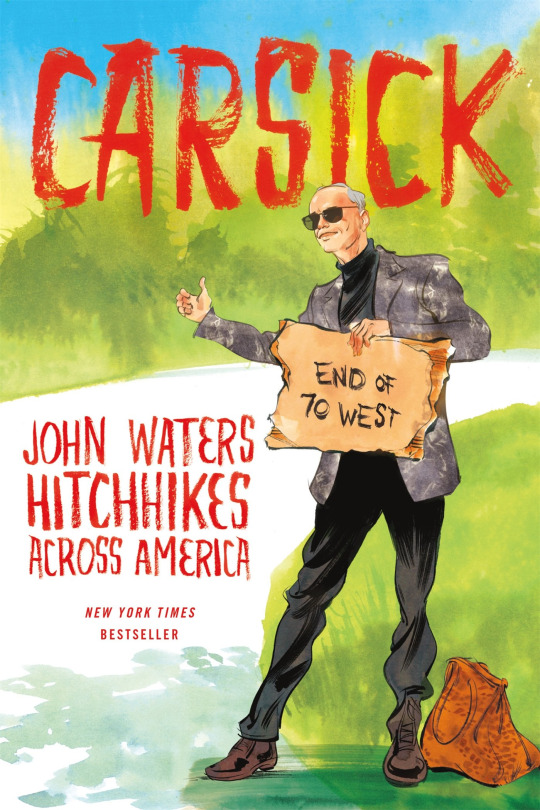 Waters was a great fan of the music of Little Richard when growing up, claiming that ever since shoplifting a copy of his song "Lucille" at the age of 11, "I've wished I could somehow climb into Little Richard's body, hook up his heart and vocal cords to my own, and switch identities." In 1987, Playboy magazine employed him to interview his idol, but the interview did not go well, with Waters later remarking that "it turned into kind of a disaster." His telling of the experience is something you should not miss.
An openly gay man, Waters is also an avid supporter of gay rights and gay pride.
He is a contributor to Artforum magazine and author of its annual year-end list of top-ten films.
In 2009, he advocated the parole of former Manson family member Leslie Van Houten. He devotes a chapter to Van Houten in his book Role Models published by Farrar, Straus and Giroux in May 2010.
In 2011, he visited Lake Forest College to give a speech, and was interviewed by the professor Davis Schneiderman.
In 2015 he gave the commencement speech at Rhode Island School of Design, and it inspirational in so many levels.
April of 2016, he curated the show "Home Improvements" at San Francisco's well-known Fraenkel Gallery.
He is also a huge fan of, and perfect model for, Comme des Garcons, designs by Rei Kawakubo.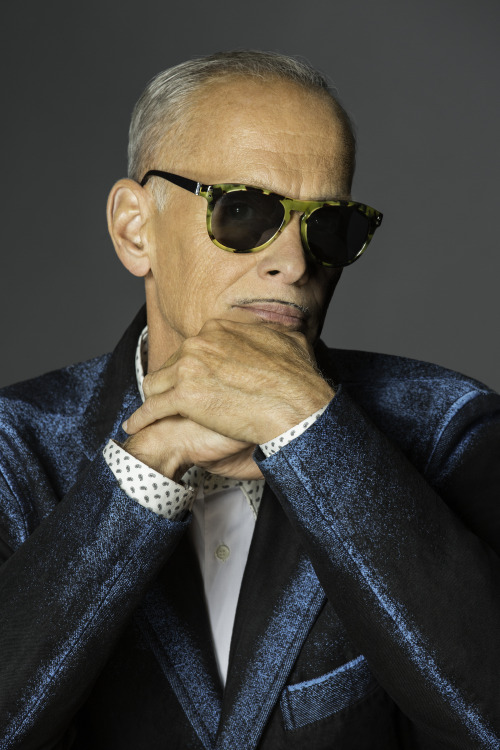 ---
Edited from: https://en.wikipedia.org/wiki/John_Waters
---
see an error? click here to send corrections!
---