Today's Artist Birthday: John Everett Millais
John Everett Millais (8 June 1829 – 13 August 1896) was an English painter and illustrator who was one of the founders of the Pre-Raphaelite Brotherhood.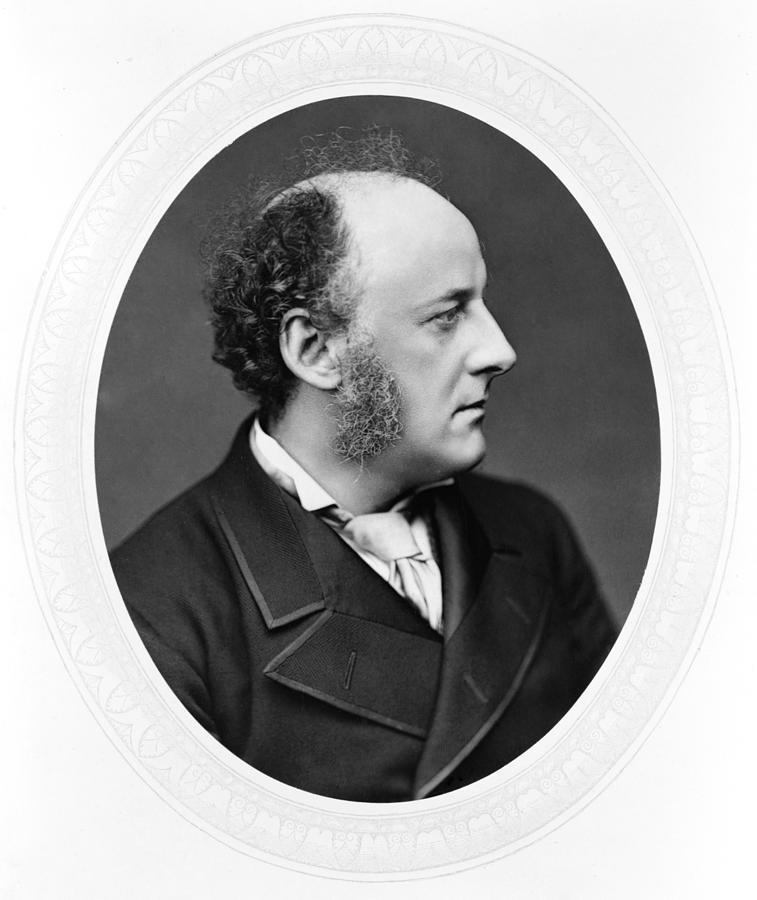 Millais was born in Southampton, England, the son of John William Millais, a wealthy gentleman from an old Jersey family. His mother's family were prosperous saddlers. Considered a child prodigy, he came to London in 1838. He was sent to Sass's Art School, and won a silver medal at the Society of Arts at the age of nine.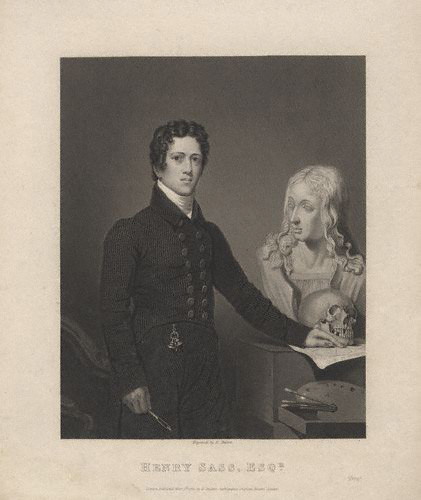 In 1840 he was admitted to the Royal Academy Schools as their youngest ever student, winning a silver medal in 1843 for drawing from the antique, and a gold medal in 1847 for his painting The Tribe of Benjamin Seizing the Daughters of Shiloh. He first exhibited at the Royal Academy in 1846, with Pizarro Seizing the Inca of Peru (now located at the Victoria and Albert Museum, London).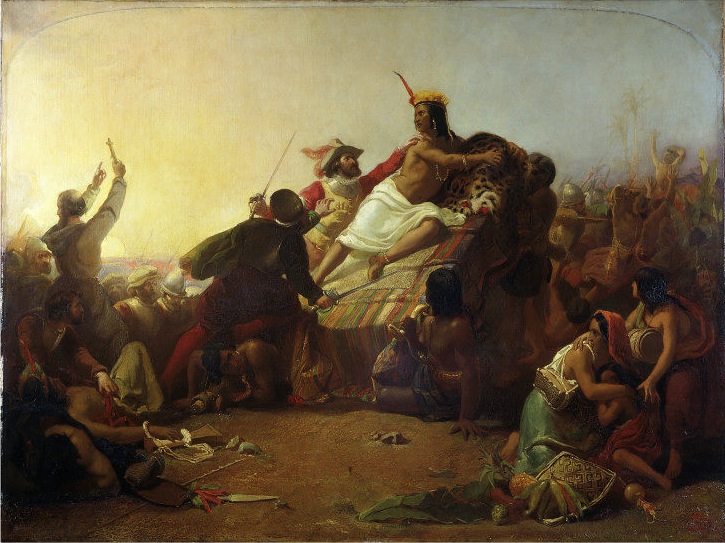 At the Royal Academy he became friendly with fellow student William Holman Hunt, and contributed with Hunt and Dante Gabriel Rossetti to the Cyclographic Society. In 1848 the three helped form the Pre-Raphaelite Brotherhood. His first Pre-Raphaelite painting was Isabella (1848-9, Walker Art Gallery, Liverpool), which he exhibited at the Royal Academy in 1849.
His entry for the following year, Christ in the House of His Parents ('The Carpenter's Shop') (1849-50), was received unfavorably, as the conservative environment of the day considered the humanizing of Christ to such a degree to be  disrespectful.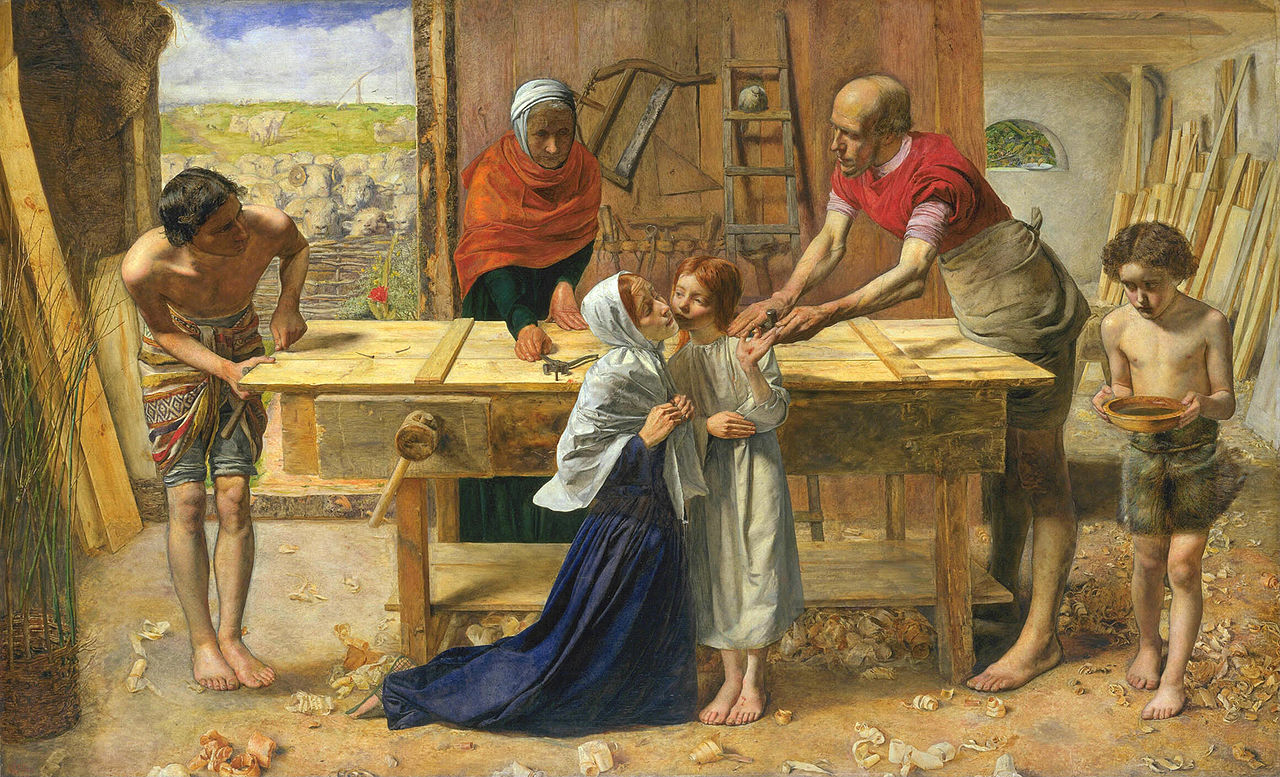 1852 was the year that one of Millais' most famous works was created, the enigmatic "Ophelia." The subject was modeled by artist and muse Elizabeth Siddal, then 19 years old. Millais had Siddal lie fully clothed in a full bathtub in his studio at 7 Gower Street in London. As it was winter, he placed oil lamps under the tub to warm the water, but was so intent on his work that he allowed them to go out. As a result, Siddal caught a severe cold, and her father later sent the painter a letter demanding £50 for medical expenses. According to a biography by Millais' son, the girl's father eventually accepted a lower sum.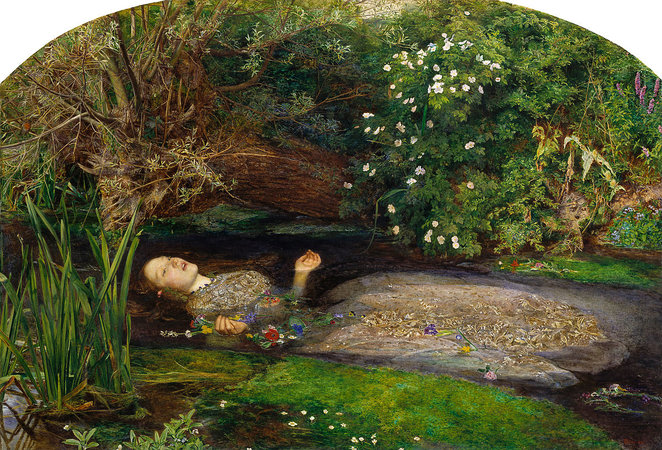 In the mid 1850's, Millais met the art critic John Ruskin and his wife Effie Gray. Effie modeled for Millais' painting The Order of Release, in which she was depicted as the loyal wife of a Scottish rebel who has secured his release from prison.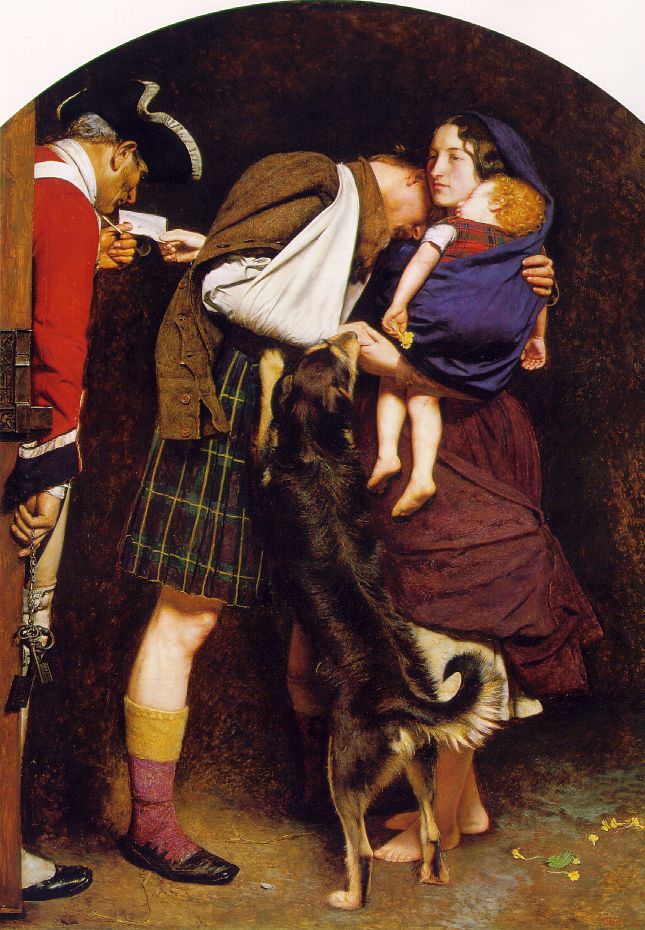 She then became close to the painter when he accompanied the couple on a trip to Scotland in order to paint Ruskin's portrait. During this time, Effie and Millais fell in love. While working on the portrait of her husband, he also made many drawings and sketches of Effie.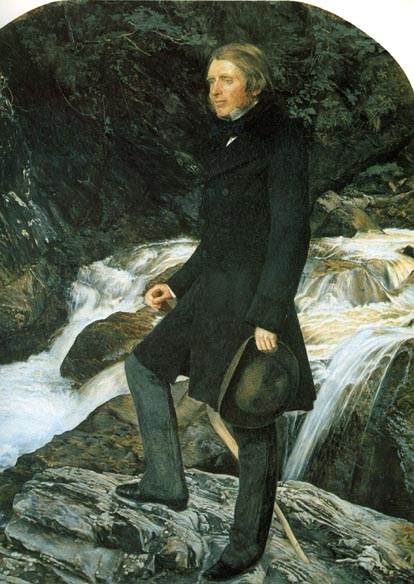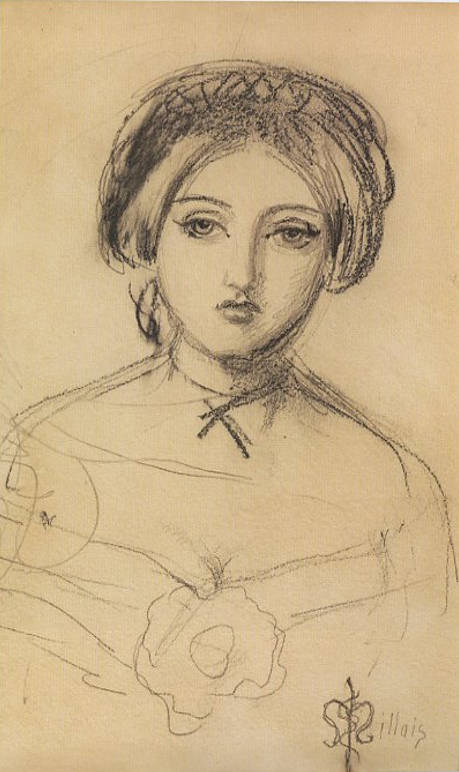 After their return to London, Effie left Ruskin, nominally to visit her family. She sent back her wedding ring with a note announcing her intention to file for an annulment. With the support of her family and a number of influential friends, she successfully pursued the case, causing a major public scandal, and their marriage was annulled on the grounds of 'incurable impotency' in 1854. The story of this love triangle has been dramatized in literature, radio, and film, over a dozen times in the past century, most recently in the film written by Emma Thompson, "Effie Gray."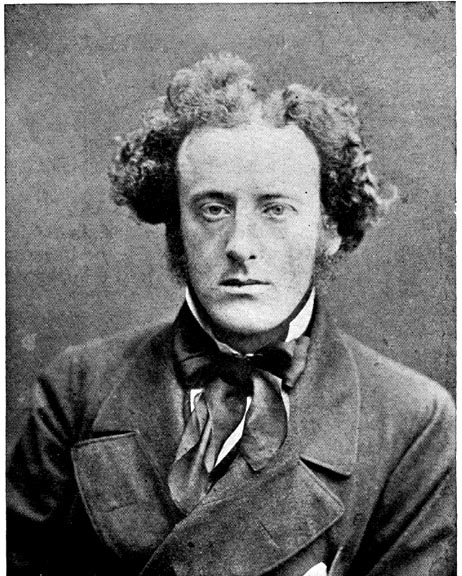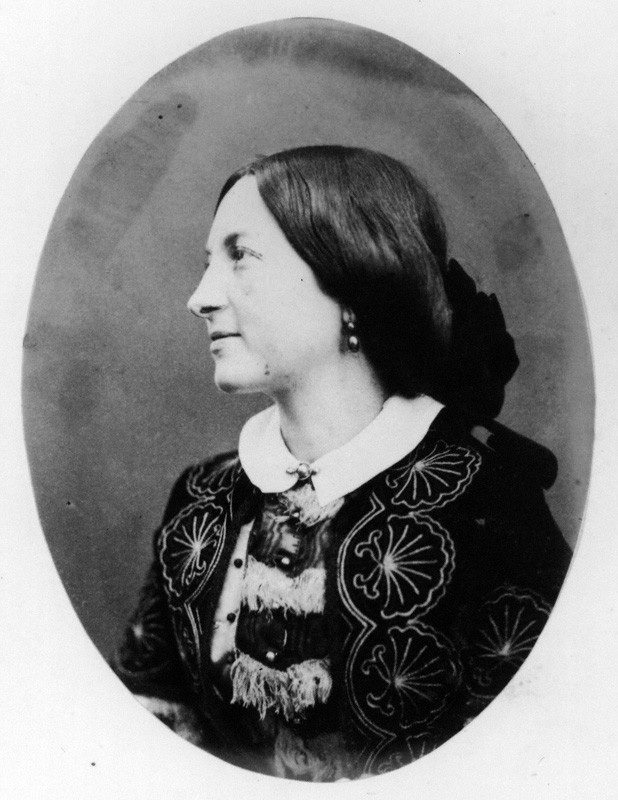 In 1855 the couple were married and they settled in Perth, where he painted Autumn Leaves (1855-6). The couple were to have eight children together. Effie continued to not only model for her new husband, but she also had a great influence on his work. After they were married, Millais began to paint in a broader style, which Ruskin condemned as a "catastrophe".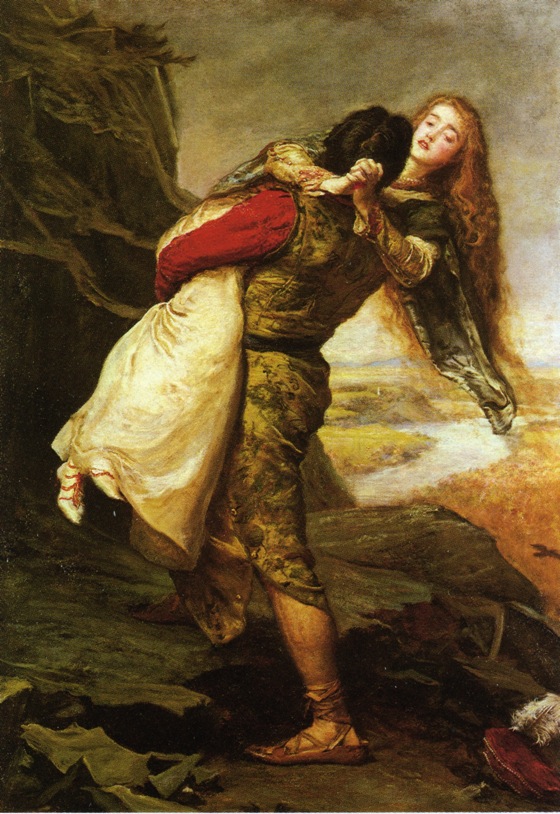 Marriage had given him a large family to support, and there were those that claimed that his wife encouraged him to churn out popular works for financial gain and to maintain her busy social life. However, there is no evidence that she consciously pressured him to do so, though she was an effective manager of his career and often collaborated with him in choosing subjects. Her journal indicates her high regard for her husband's art, and his works are still recognizably Pre-Raphaelite in style several years after his marriage.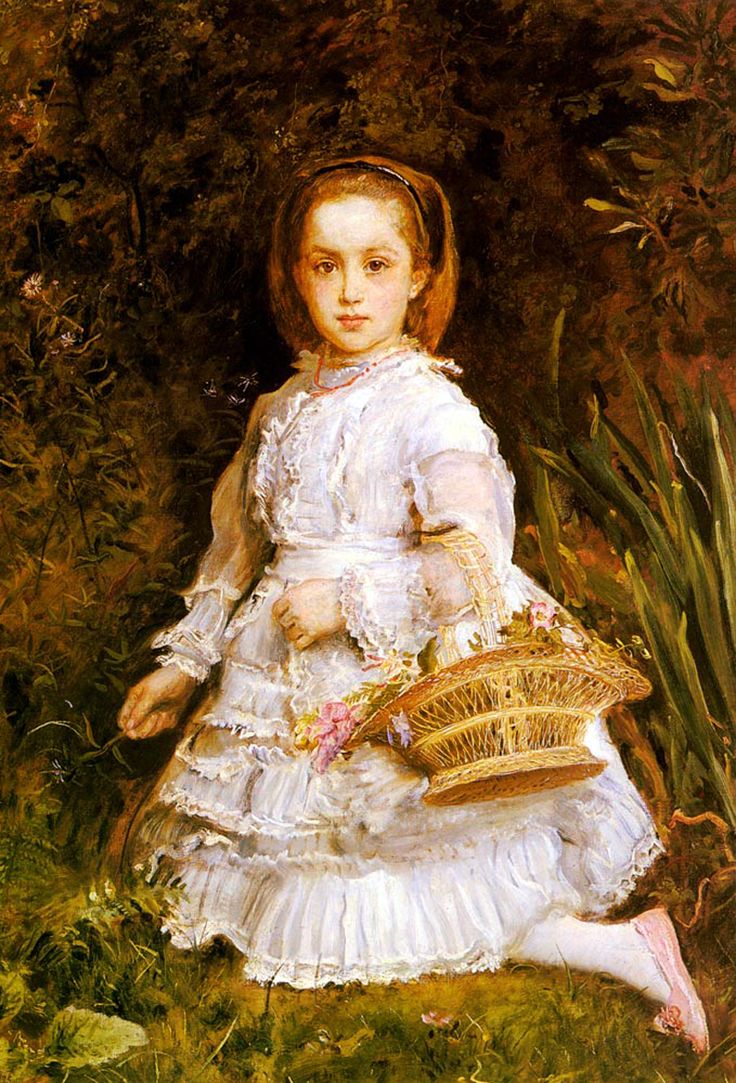 He eventually abandoned the Pre-Raphaelite obsession with detail and began to paint in a looser style which produced more paintings for the time and effort. Many paintings were inspired by his family life with his wife, often using his children and grandchildren as models. Millais also used his sister-in-law, Sophy Gray, then in her early teens, as the basis of some striking images in the mid to late 1850s, provoking suggestions of a mutual infatuation.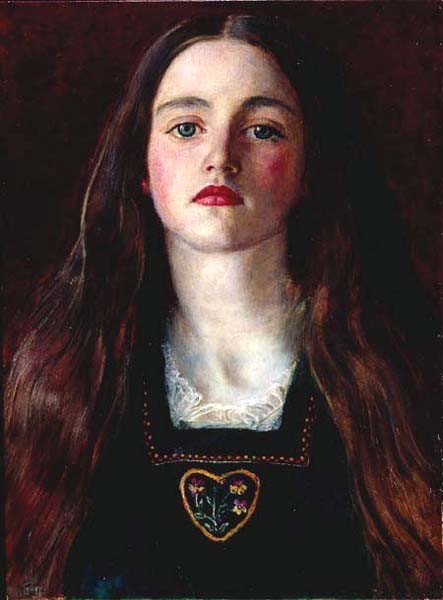 Between 1855 and 1864, he made illustrations for numerous publications, including the Moxon edition of Alfred Lord Tennyson's poems (1857), the magazine Once a Week (1859 onwards) and several novels by Trollope.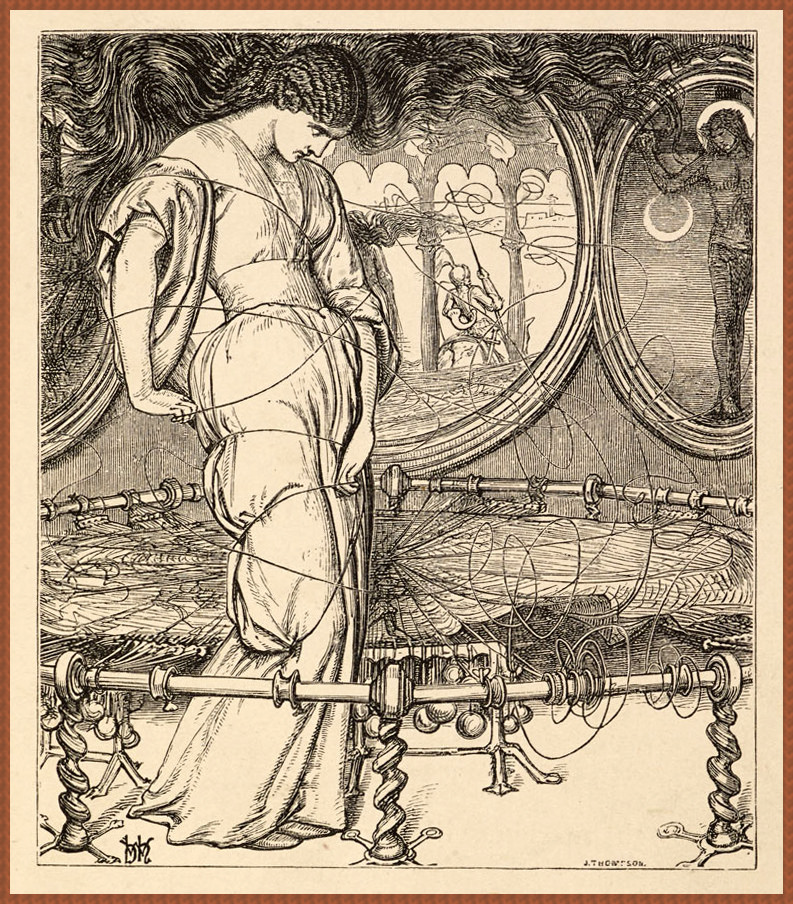 He moved back to London in 1861, where he achieved popular success as a painter of child subjects such as Bubbles (1886), which became famous as an advertisement for Pears soap. Also popular were his paintings of beautiful young women, such as Stella (1868, Manchester City Art Gallery).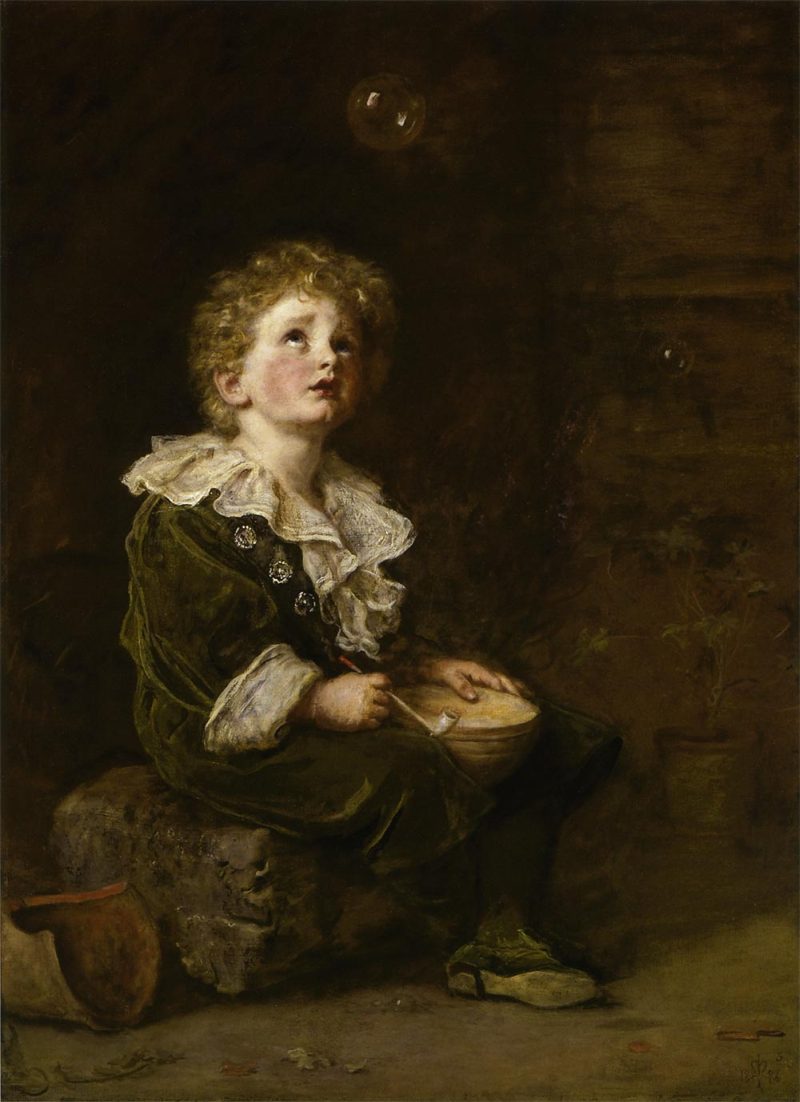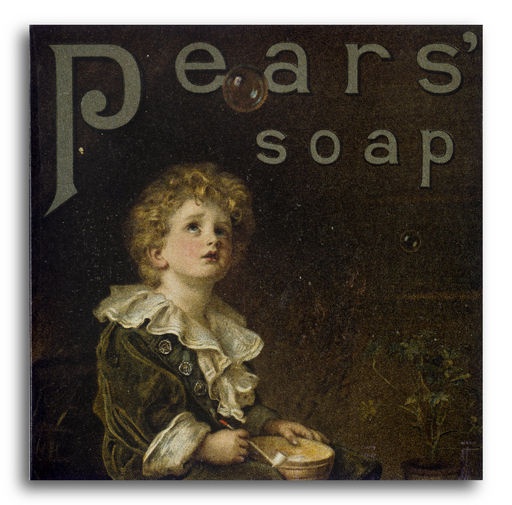 He built up a practice as a portraitist from the early 1870s, his sitters including Thomas Carlyle (1877), Lillie Langtry (1878), Gladstone (1879 and 1885), Disraeli (1881) and Tennyson (1881).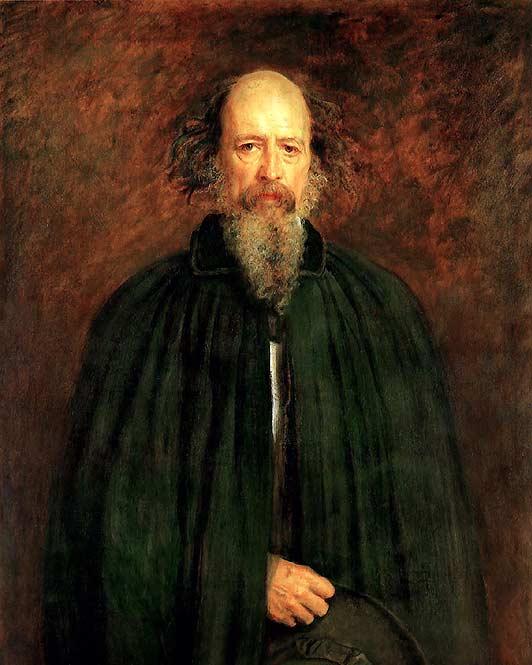 Millais was made an Associate of the Royal Academy in 1853, and a full member in 1863. In 1885 he was created a baronet and in 1896 was elected President of the Royal Academy, but sadly, died of throat cancer shortly thereafter in London. He is buried in St Paul's Cathedral in what is known as the "Artist's Corner."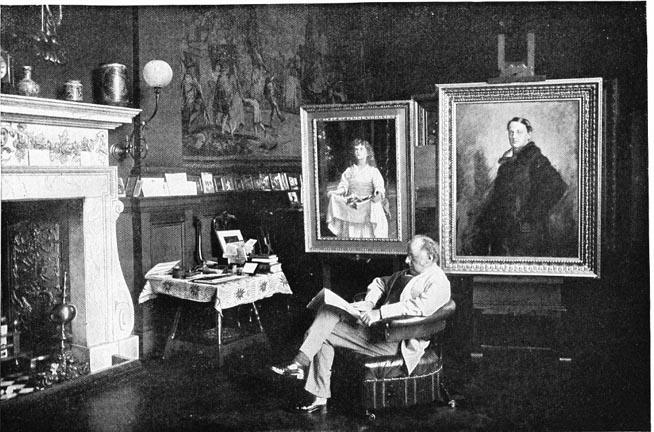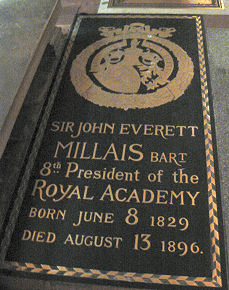 In 1926, a Blue Plaque was erected by the London County Council at 2 Palace Gate, Kensington, London W8 5NF, Royal Borough of Kensington and Chelsea, in memory of Millais.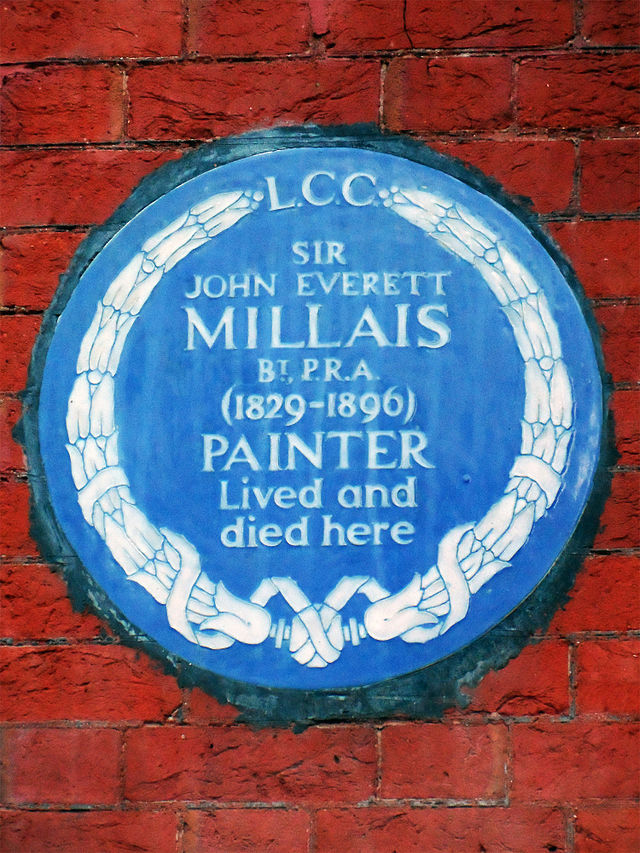 ---
Edited from:
---
see an error? click here to send corrections!
---