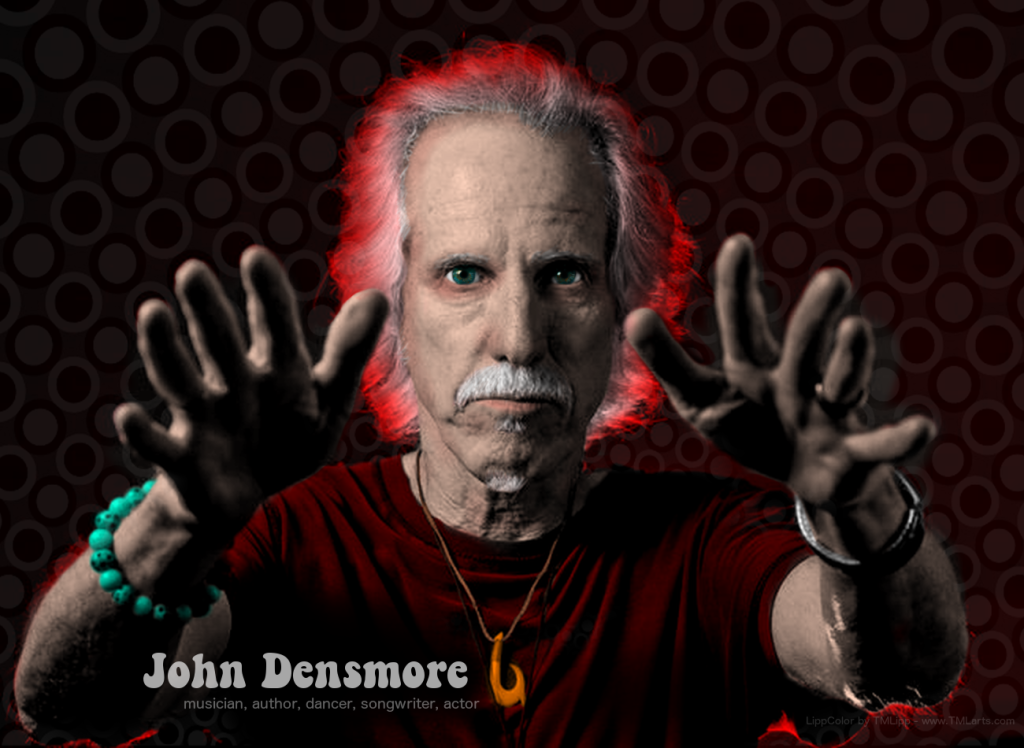 Today's Artist Birthday: John Densmore (b. 1 December, 1944), musician, songwriter, dancer, author, actor
John Paul Densmore was born in Los Angeles, California, and is best known as the drummer of the rock band The Doors. He grew up playing piano and later took up drums/percussion for the marching band at his school. He joined the Doors in 1965 and remained a member until the band's dissolution in 1973. According to Densmore's own book, he quit the band on more than one occasion in reaction to Jim Morrison's increasingly self-destructive behavior, although he returned within a day or two.
Densmore allowed "Riders on the Storm" to be used to sell Pirelli Tyres, in the UK only. Densmore later stated that he "heard Jim's voice" in his ears and ended up donating the money earned to charity. In 2002, Densmore vetoed an offer by Cadillac for $15 million for "Break on Through (To the Other Side)" because of Morrison's vehement opposition to licensing the Doors' music for commercial use.
Densmore left rock and roll in the 1980s, moving to the world of dance as he performed with Bess Snyder and Co., touring the United States for two years. In 1984 he made his stage acting debut in Skins, a one-act play he had written. In 1985, he won the LA Weekly Theater Award for music with Methusalem, directed by Tim Robbins. The play Rounds, which he co-produced, won the NAACP award for theatre in 1987. In 1988, he played a feature role in Band Dreams and Bebop at the Gene Dynarski Theatre. He developed and performed a one-man piece from the short story, The King of Jazz, at the Wallenboyd Theatre in 1989. With Adam Ant, he co-produced Be Bop A Lula at Theatre Theatre in 1992. He has acted in numerous TV shows, most memorably as himself in the show Square Pegs, working as a drummer for Johnny Slash's band Open 24 Hours. His film credits include: Get Crazy with Malcolm McDowell, Dudes directed by Penelope Spheeris, and The Doors directed by Oliver Stone. In the latter film he was portrayed by actor Kevin Dillon.
In 2013 Densmore released The Doors Unhinged, a book covering his legal battle over the use of the name the Doors and his veto over a 2003 offer by Cadillac to buy the rights to the Doors' music.
(Edited from: https://en.wikipedia.org/wiki/John_Densmore)
(See also: http://www.johndensmore.com/)