Today's Artist Birthday: Joan Miró (20 April 1893 – 25 December 1983)
Joan Miró i Ferrà was a Spanish painter, sculptor, and ceramicist born in Barcelona. A museum dedicated to his work, the Fundació Joan Miró, was established in his native city of Barcelona in 1975, and another, the Fundació Pilar i Joan Miró, was established in his adoptive city of Palma de Mallorca in 1981. Earning international acclaim, his work has been interpreted as Surrealism, a sandbox for the subconscious mind, a re-creation of the childlike, and a manifestation of Catalan pride. In numerous interviews dating from the 1930s onwards, he expressed contempt for conventional painting methods as a way of supporting bourgeois society, and famously declared an "assassination of painting" in favour of upsetting the visual elements of established painting.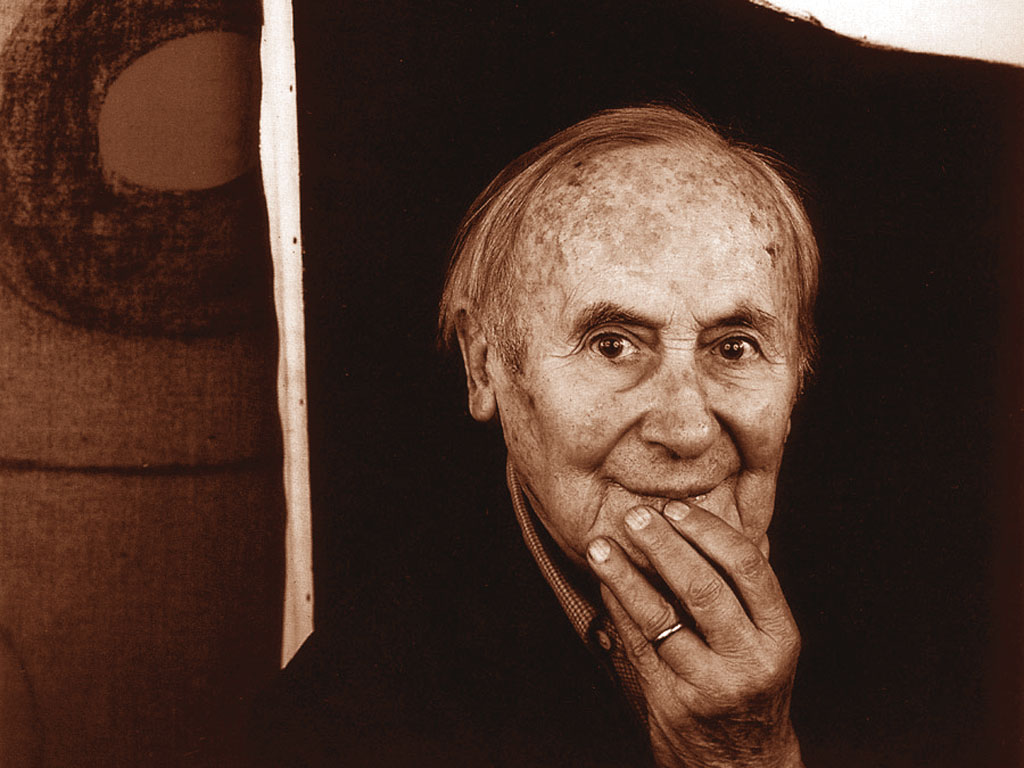 Born into the families of a goldsmith and a watchmaker, Miró grew up in the Barri Gòtic neighborhood of Barcelona. His father was Miquel Miró Adzerias and his mother was Dolors Ferrà. He began drawing classes at the age of seven at a private school at Carrer del Regomir 13, a medieval mansion. In 1907 he enrolled at the fine art academy at La Llotja, to the dismay of his father. He studied at the Cercle Artístic de Sant Lluc and he had his first solo show in 1918 at the Dalmau Gallery, where his work showed the influence of Cézanne, filling the canvas with a colourful surface and a more painterly treatment than the hard-edge style of most of his later works. However, at the time, his work was ridiculed and defaced. Inspired by Cubist and surrealist exhibitions from abroad, Miró was drawn towards the arts community that was gathering in Montparnasse and in 1920 moved to Paris, but continued to spend his summers in Catalonia.
%
|
%
|
%
|
%
|
%
|
%