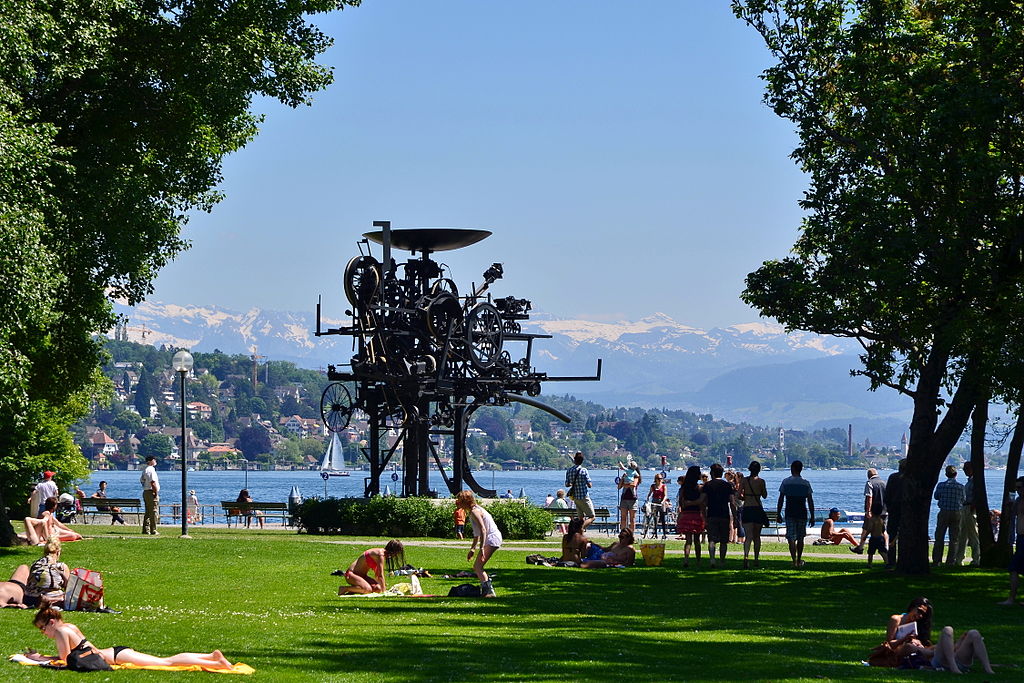 In 1966, Tinguely, along with Niki de Saint-Phalle and Per Olof Ultvedt, created the Hon-en-Katedrall (sometimes spelled "Hon-en-Katedral") art installation exhibited at Moderna Museet in Stockholm. The work was a large scale sculpture of a colorful pregnant woman lying on her back with her legs wide apart. The sculpture was 25–26 meters long, about 6 meters high and 11 meters wide. It was constructed of scaffolding and chicken wire, covered with fabric and fiberglass, then painted with brightly-colored poster paint. Visitors would enter the work through an opening in the location of the woman's vagina, returning to the womb, as it were. Once inside, they were to find a screen showing Greta Garbo films, a goldfish pond and a soft drink vending machine, all the while being entertained by the music of Johann Sebastian Bach, played through hidden speakers. The piece was exhibited from June 4 to September 9 in 1966, and during that time had over 80,000 visitors.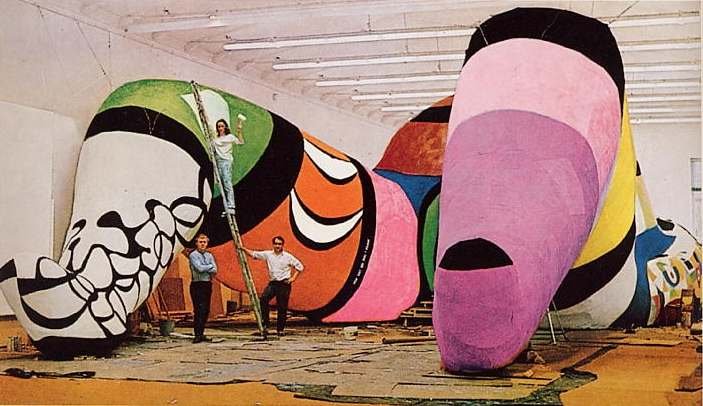 One of his most celebrated works was created in 1970, when he and a group of friends create La Vittoria in front of the Milan Cathedral, in Milan, Italy. It was a giant golden phallus which, with much pomp and circumstance, burns to the ground as part of the festival celebrating the 10th anniversary of the Nouveaux Réalistes.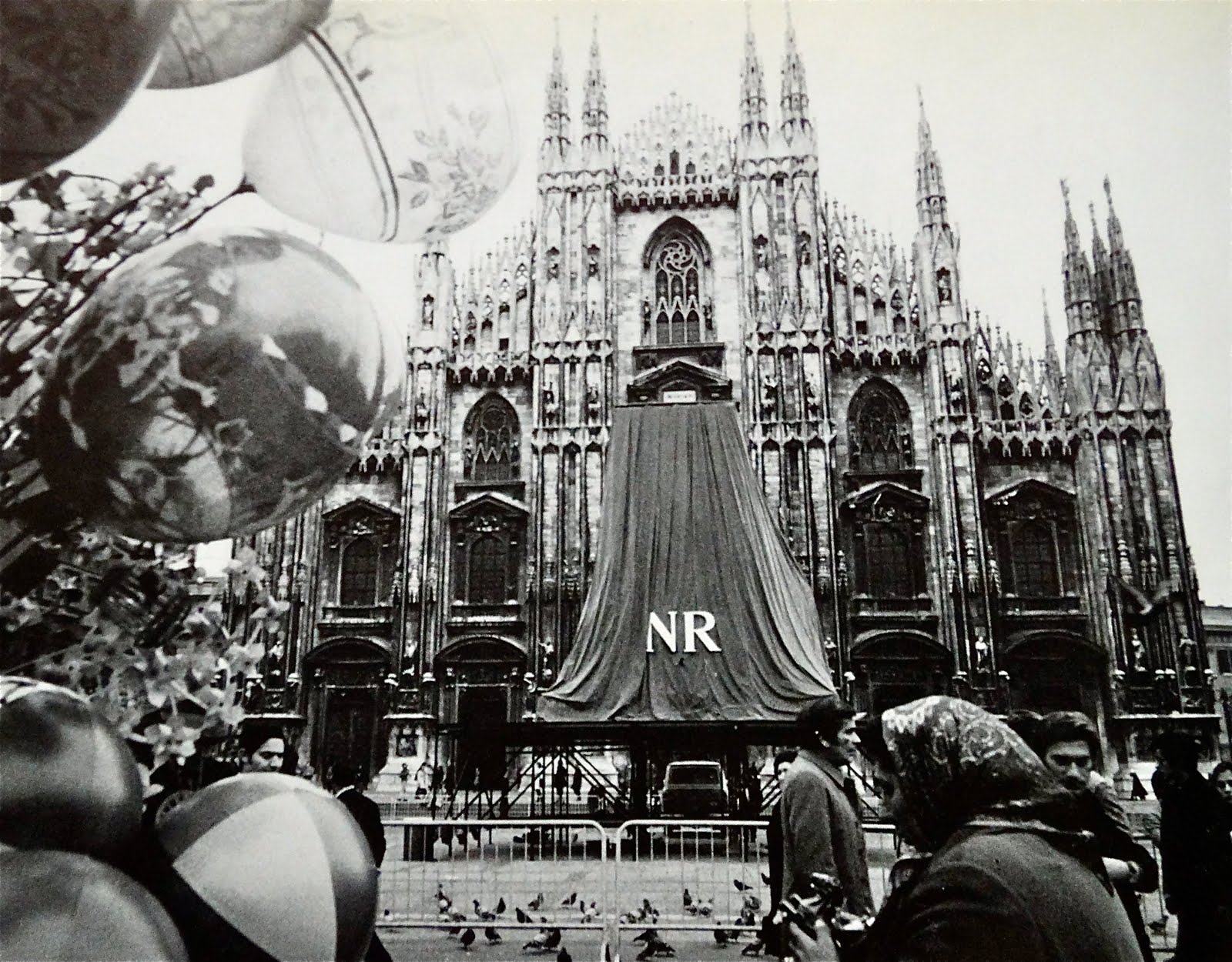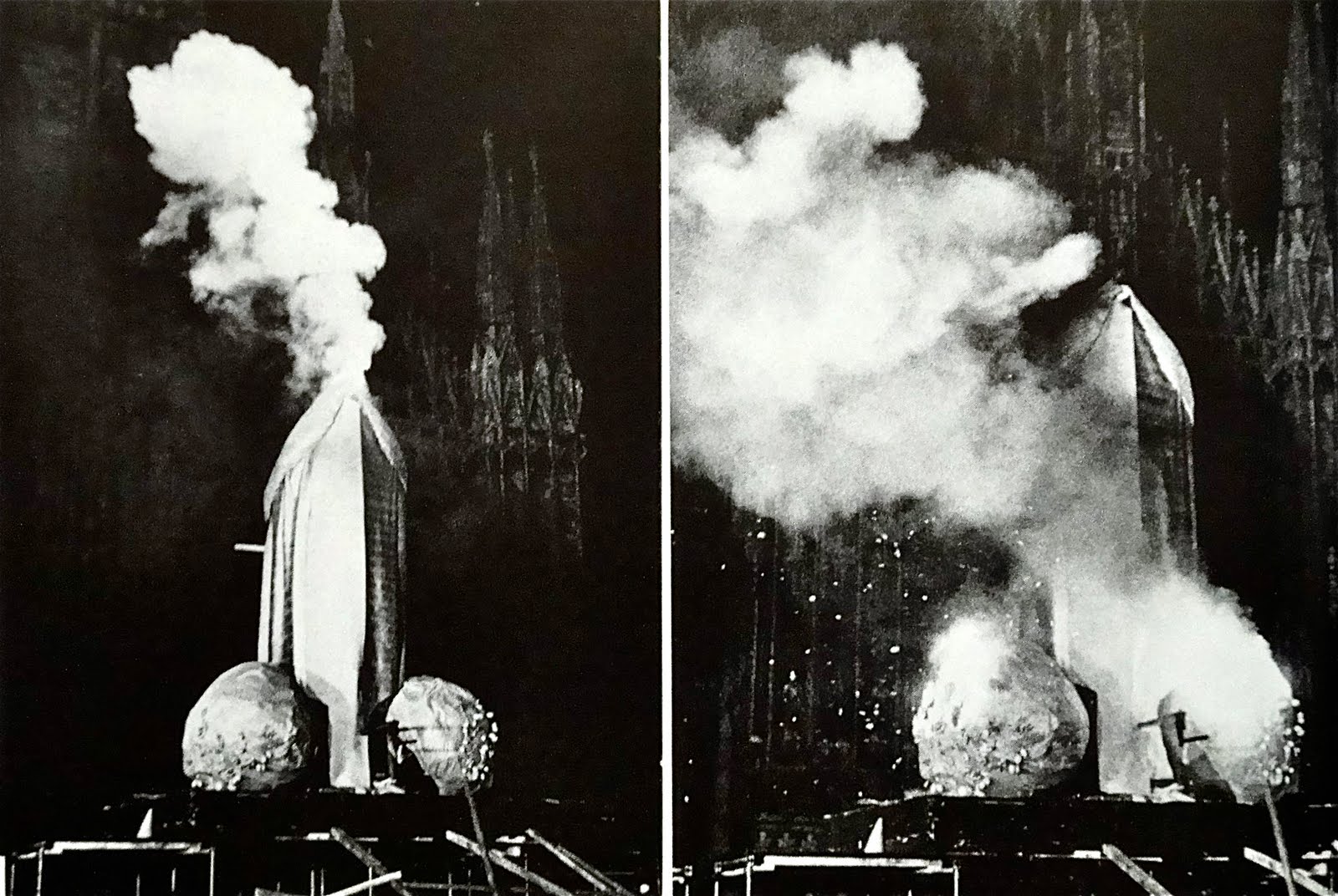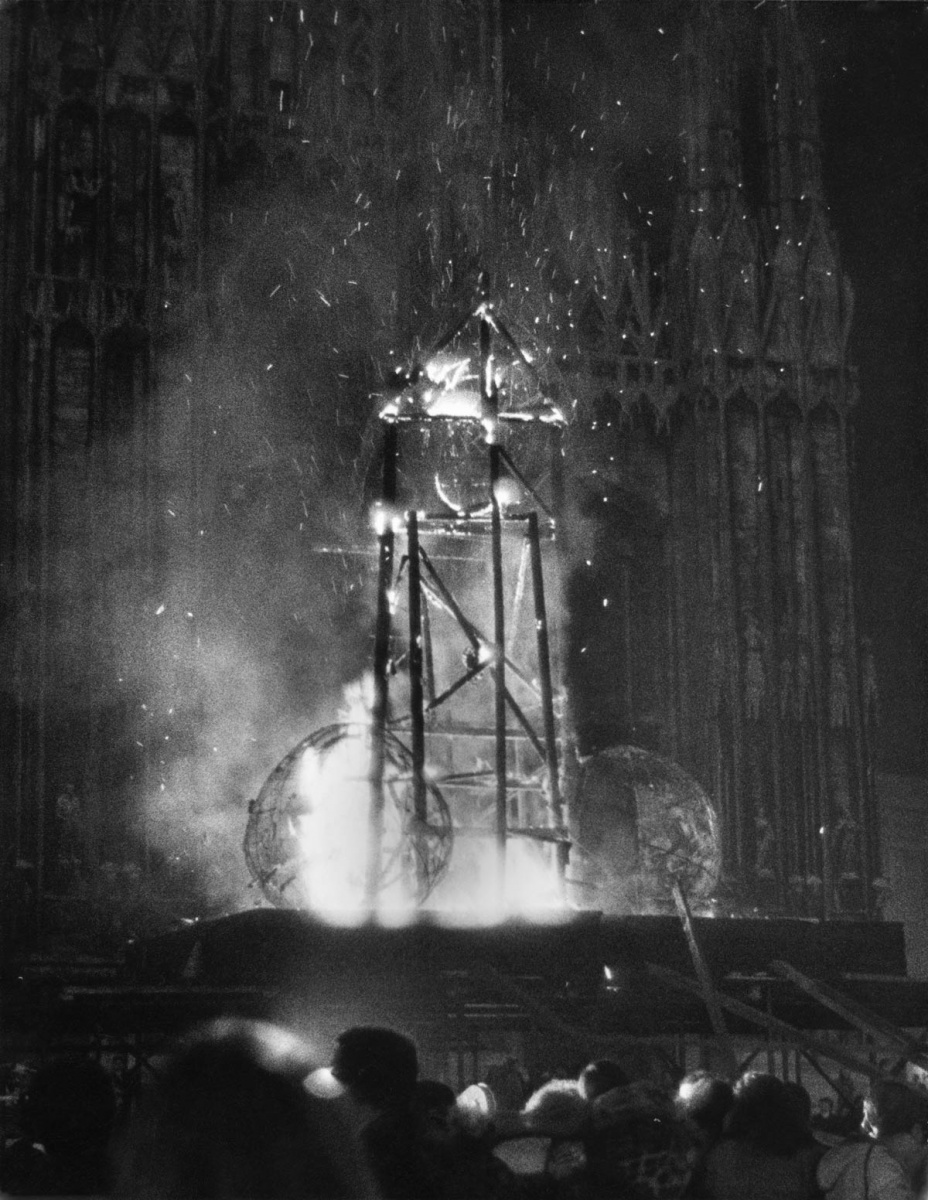 In 1971, Tinguely married his second wife, his long time creative partner, Niki de Saint Phalle.
%
|
%
|
%
|
%
|
%
|
%
|
%
|
%
|
%