Basquiat used social commentary in his paintings as a "springboard to deeper truths about the individual", as well as attacks on power structures and systems of racism, while his poetics were acutely political and direct in their criticism of colonialism and support for class struggle.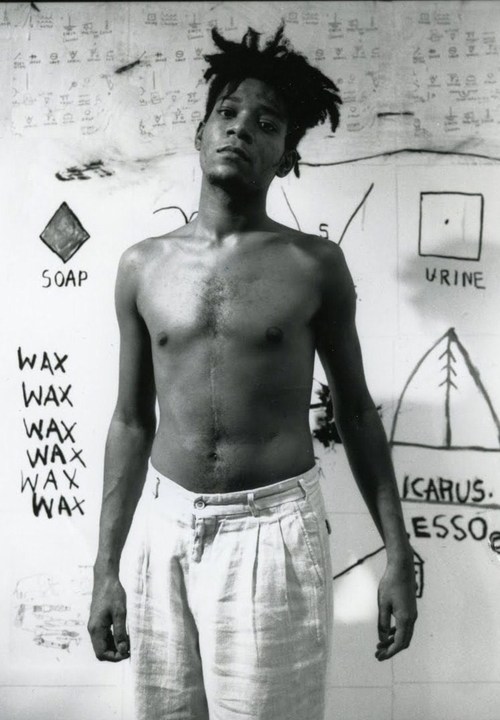 Jean-Michel Basquiat was born in Brooklyn, New York, on December 22, 1960, shortly after the death of his elder brother, Max. He was the second of four children of Matilda Andrades (July 28, 1934 – November 17, 2008) and Gérard Basquiat (1930 – July 7, 2013). He had two younger sisters: Lisane, born in 1964, and Jeanine, born in 1967. His father, Gérard Basquiat, was born in Port-au-Prince, Haiti, and his mother, Matilde Basquiat, who was of Puerto Rican descent, was born in Brooklyn, New York. Matilde instilled a love for art in her young son by taking him to art museums in Manhattan and enrolling him as a junior member of the Brooklyn Museum of Art.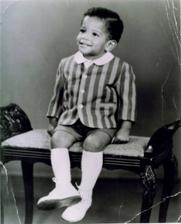 Basquiat was a precocious child who learned how to read and write by age four and was a gifted artist. His teachers, such as artist Jose Machado, noticed his artistic abilities, and his mother encouraged her son's artistic talent. By the age of 11, Basquiat was fully fluent in French, Spanish and English. In 1967, Basquiat started attending Saint Ann's, an arts-oriented exclusive private school. He drew with Marc Prozzo, a friend from St. Ann's; they together created a children's book, written by Basquiat and illustrated by Prozzo. Basquiat became an avid reader of Spanish, French, and English texts and a more than competent athlete, competing in track events.
%
|
%
|
%
|
%
|
%
|
%
|
%
|
%
|
%
|
%
|
%
|
%
|
%
|
%
|
%
|
%
|
%
|
%
|
%