By 1986, Basquiat had left the Annina Nosei gallery, and was showing at the Mary Boone gallery in SoHo. On February 10, 1985, he appeared on the cover of The New York Times Magazine in a feature titled "New Art, New Money: The Marketing of an American Artist". He was a successful artist in this period, but his growing heroin addiction began to interfere with his personal relationships.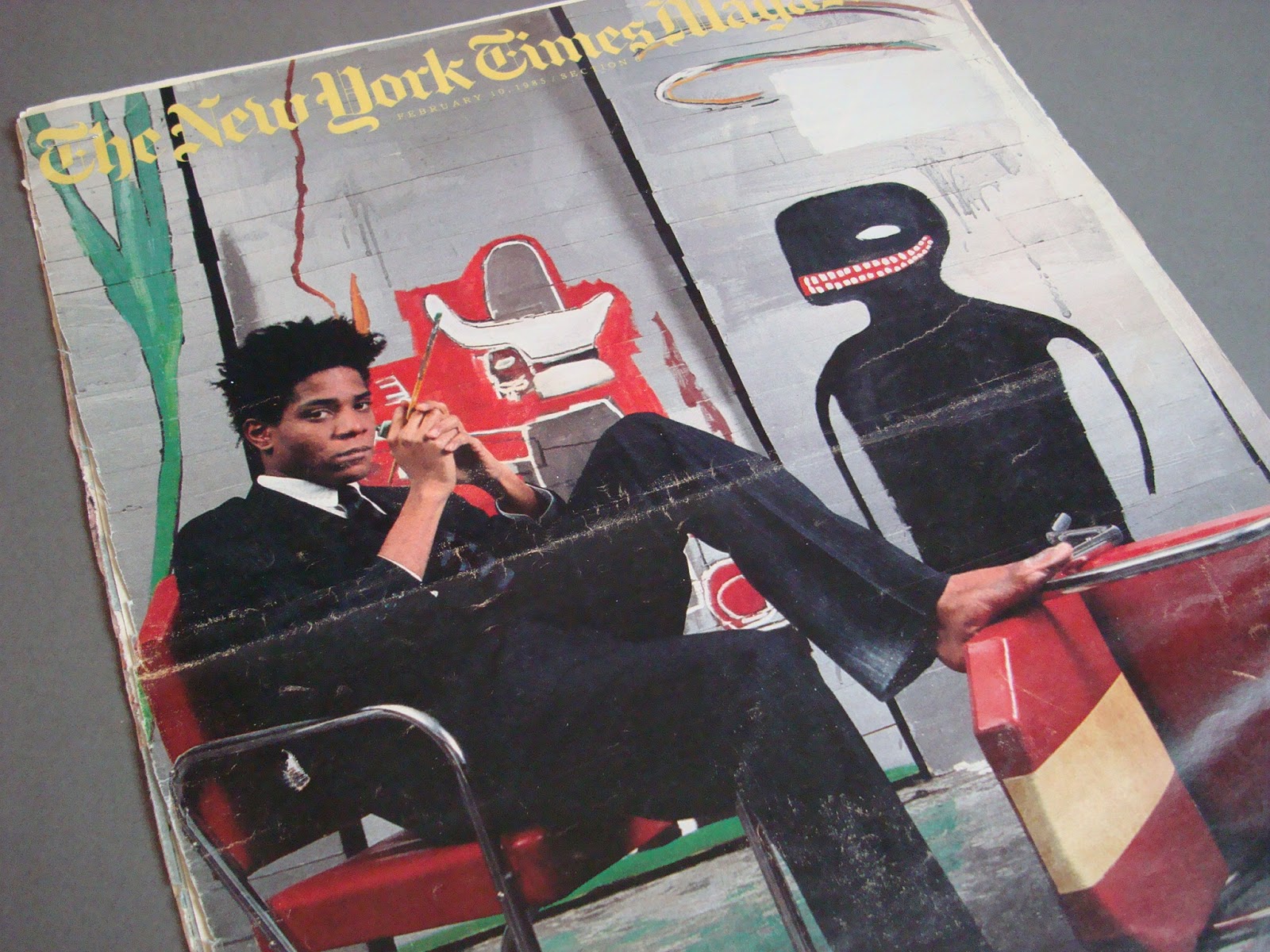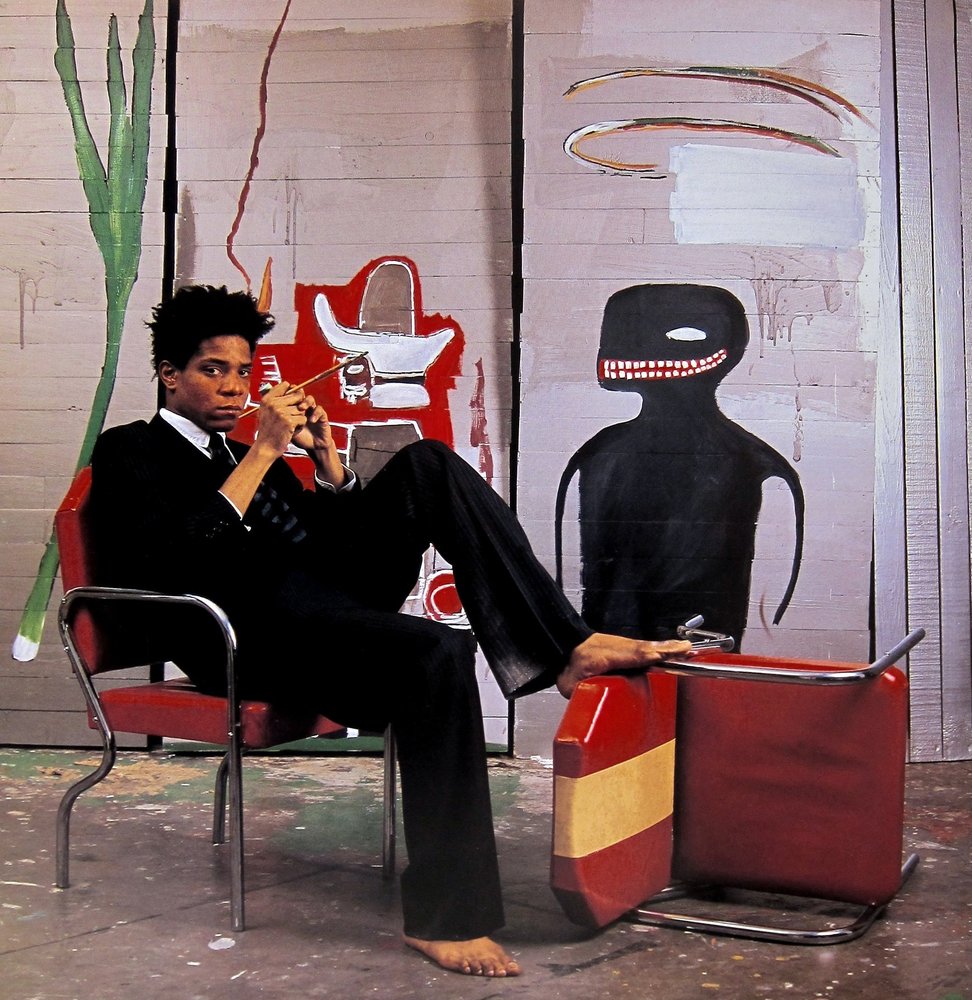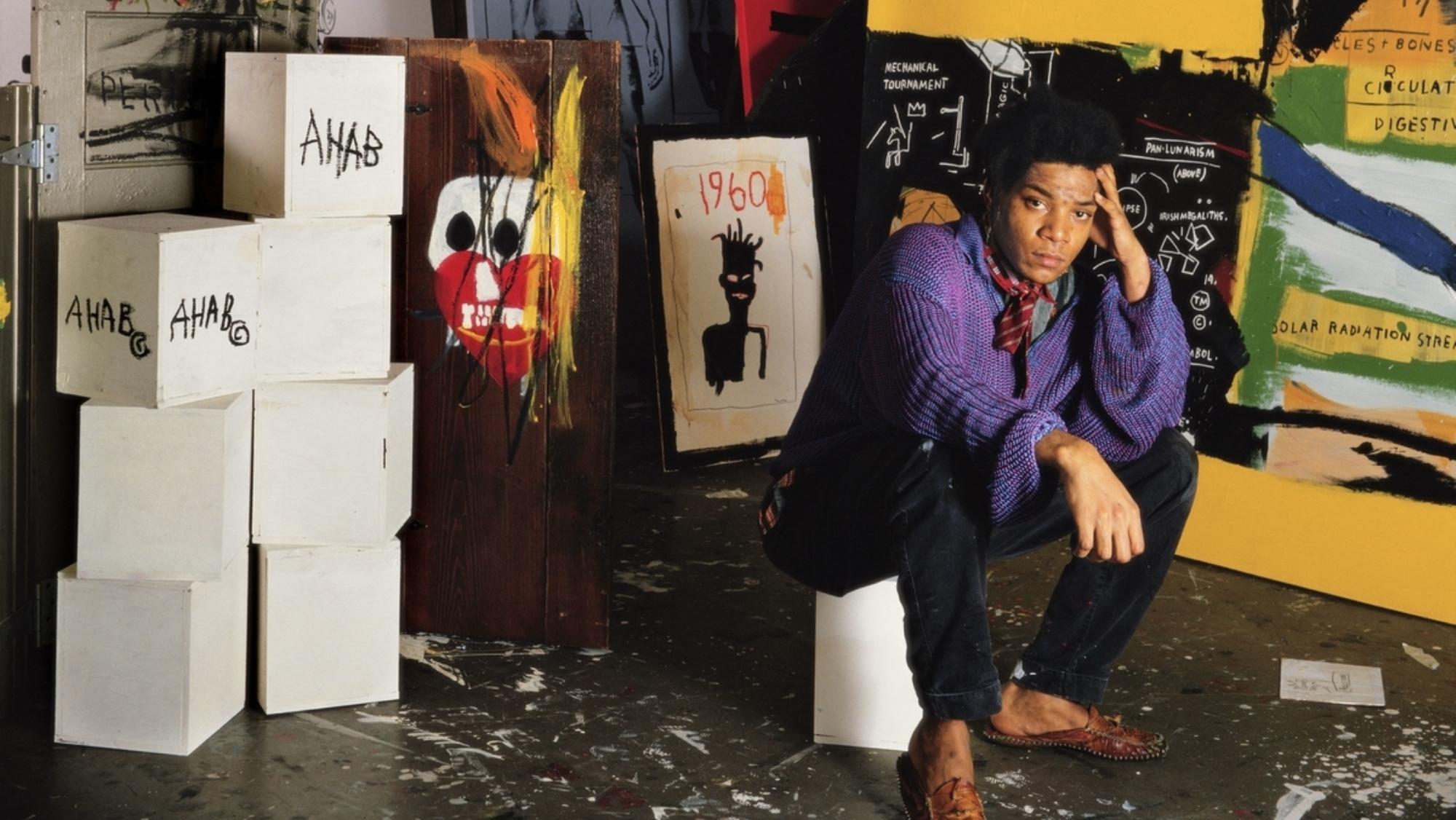 When Andy Warhol died on February 22, 1987, Basquiat became increasingly isolated, and his heroin addiction and depression grew more severe. He made a sincere attempt at sobriety taking an extended trip to Maui, Hawaii, and for a while, it seemed he had beaten the demons. His health began to return, and those close to him say that he seemed happy.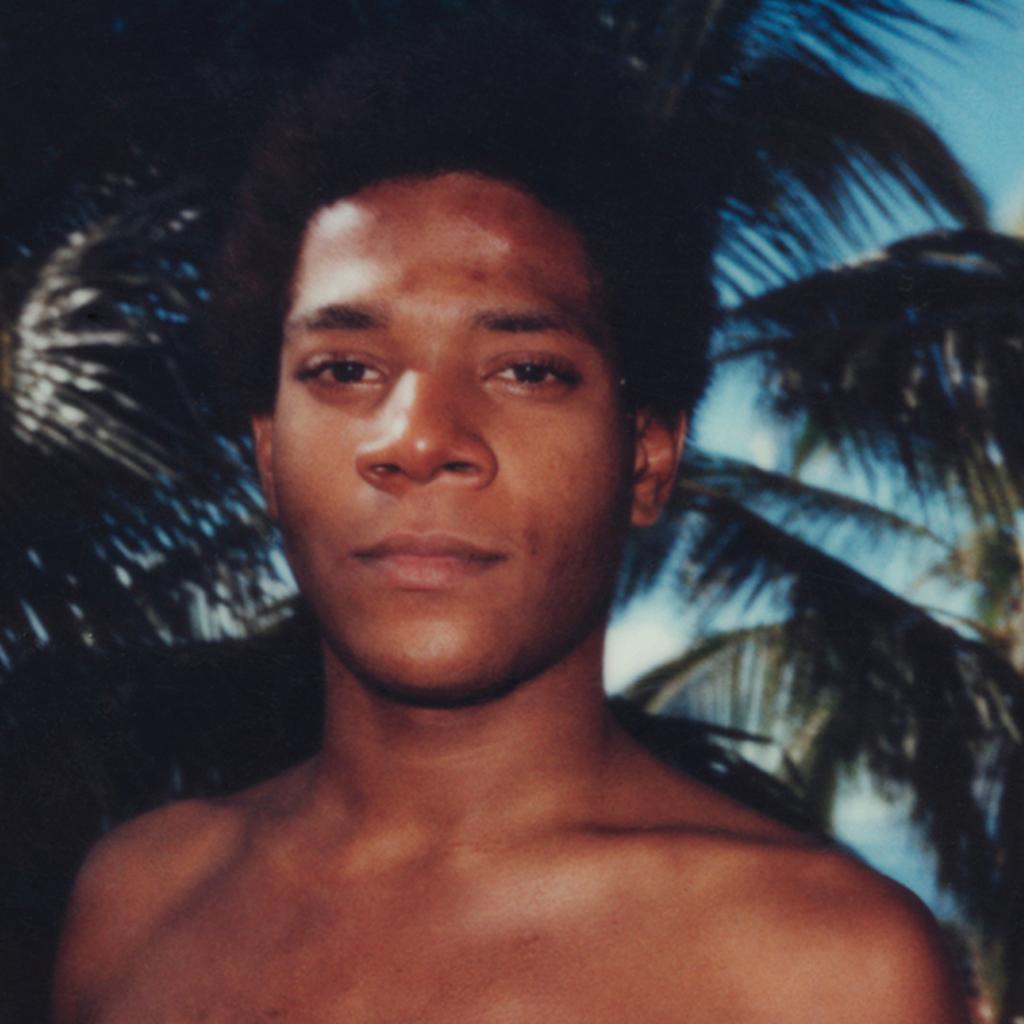 Unfortunately this was not to be the case for long, and the brilliant artist died on August 12, 1988, of a heroin overdose at his art studio at 57 Great Jones Street in Manhattan's NoHo neighborhood. He was 27 years old. A plaque dedicating his life was placed on July 13, 2016 by the Greenwich Village Society for Historic Preservation.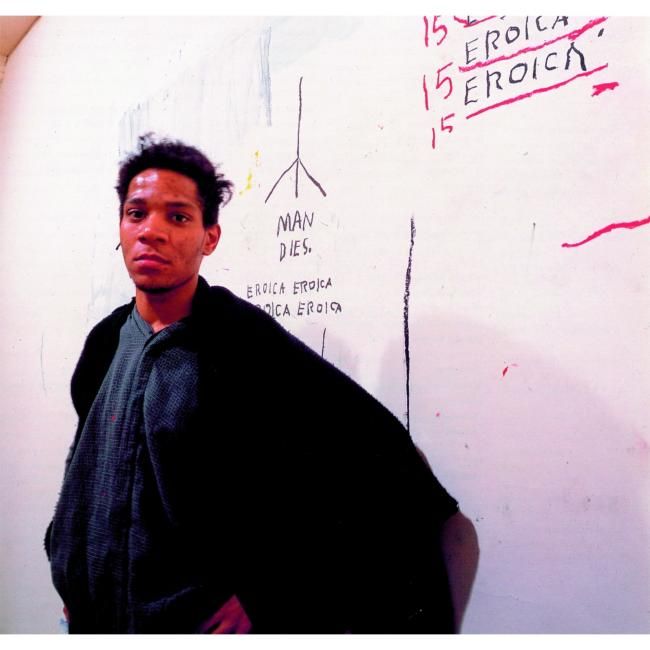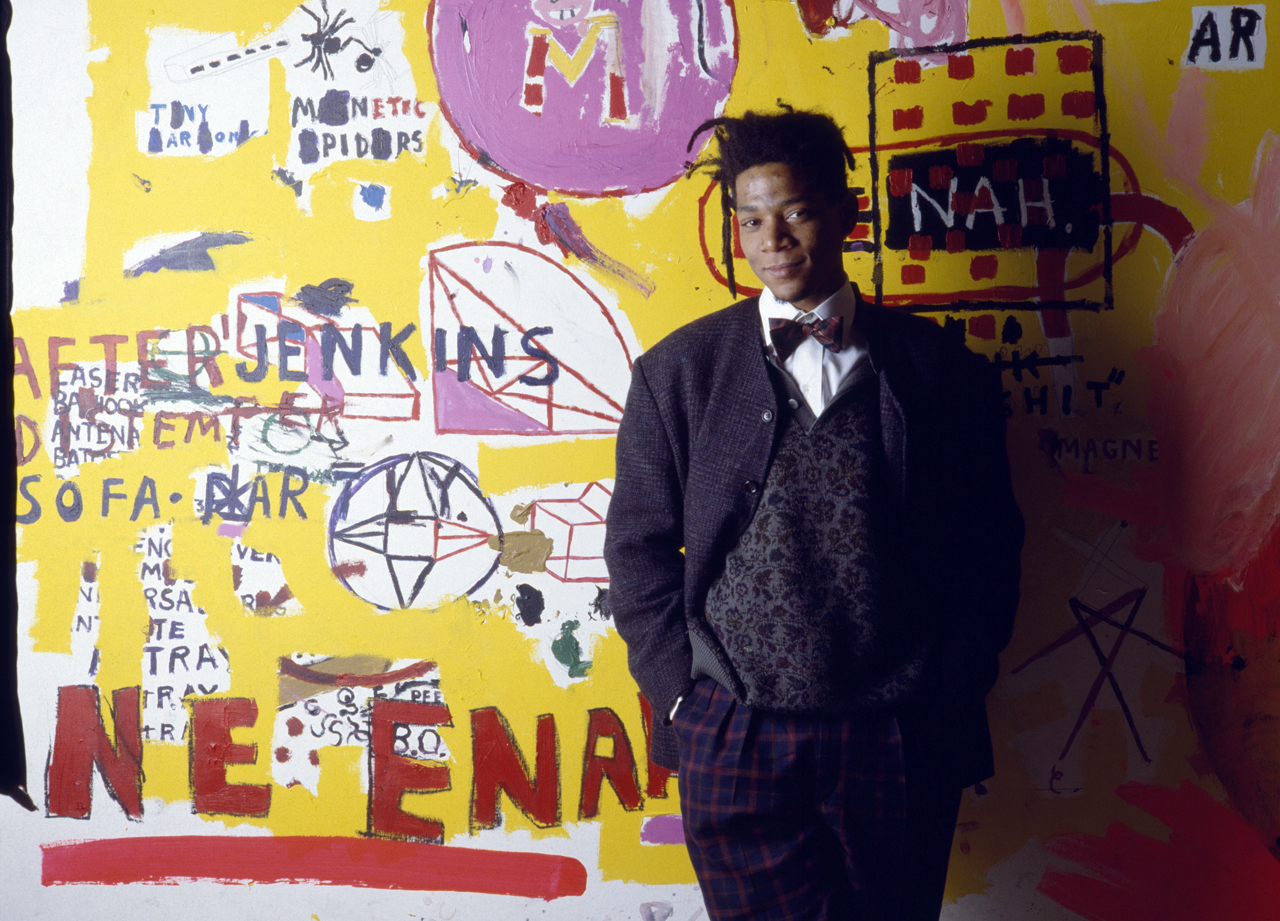 Jean-Michel Basquiat was interred in Brooklyn's Green-Wood Cemetery, where Jeffrey Deitch made a speech at the graveside. Among those speaking at Basquiat's memorial held at Saint Peter's Church on November 3, 1988, were Ingrid Sischy who, as the editor of Artforum in the 1980s, got to know the artist well and commissioned a number of articles that introduced his work to the wider world. Suzanne Mallouk recited sections of A. R. Penck's Poem for Basquiat and Fab 5 Freddy read a poem by Langston Hughes. The 300 guests included the musicians John Lurie and Arto Lindsay; the artist Keith Haring; the poet David Shapiro; Glenn O'Brien, a writer; Fab 5 Freddy and members of Basquiat's band Gray. In memory of the late artist, Keith Haring created Pile of Crowns for Jean-Michel Basquiat (1988).
%
|
%
|
%
|
%
|
%
|
%
|
%
|
%
|
%
|
%
|
%
|
%
|
%
|
%
|
%
|
%
|
%
|
%
|
%