Basquiat doodled often and some of his later pieces exhibited this; they were often colored pencil on paper with a loose, spontaneous, and dirty style much like his paintings. His work across all mediums displays a childlike fascination with the process of creating.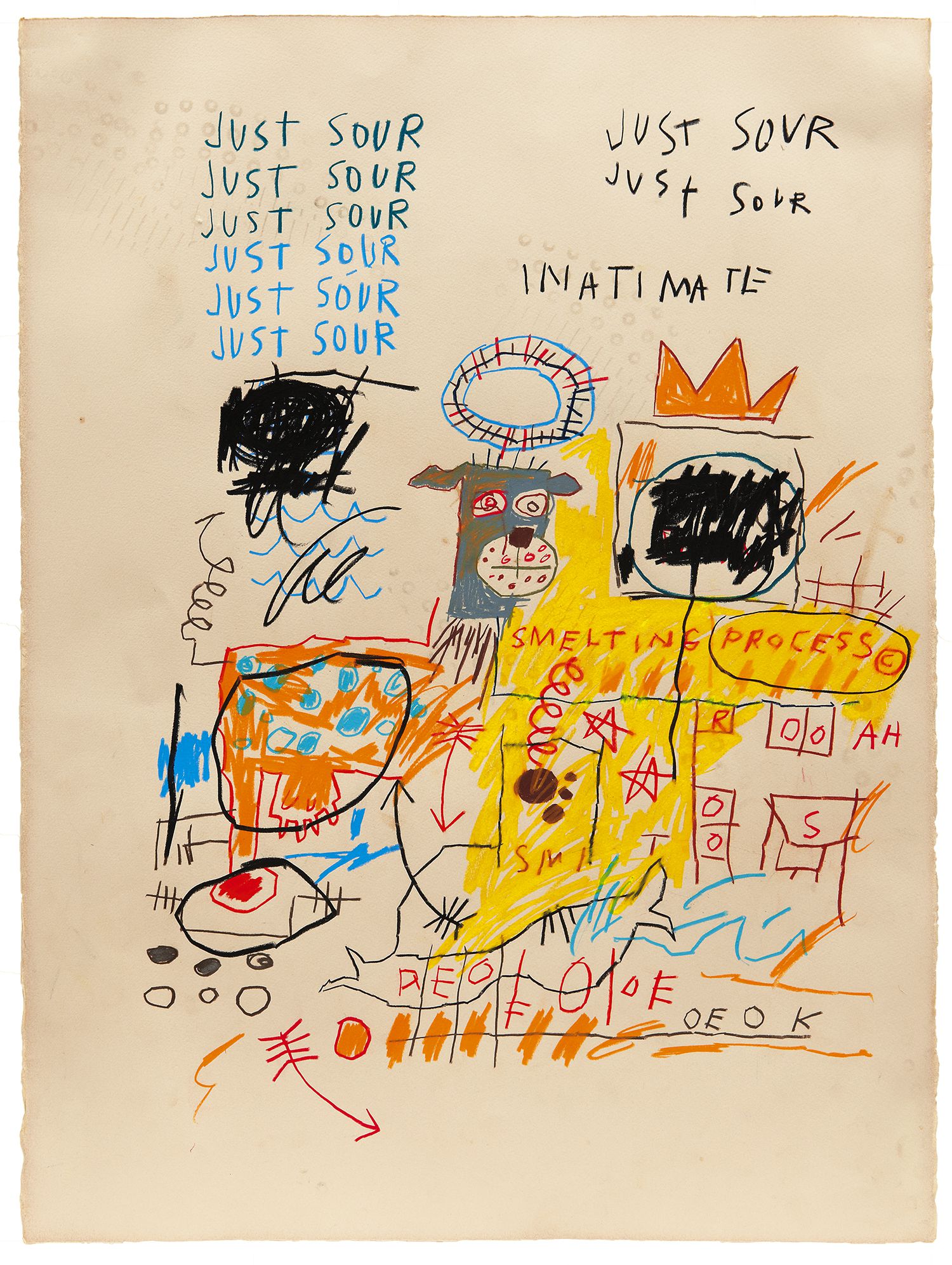 "Like a DJ, Basquiat adeptly reworked Neo-expressionism's clichéd language of gesture, freedom, and angst and redirected Pop art's strategy of appropriation to produce a body of work that at times celebrated black culture and history but also revealed its complexity and contradictions." — Lydia Lee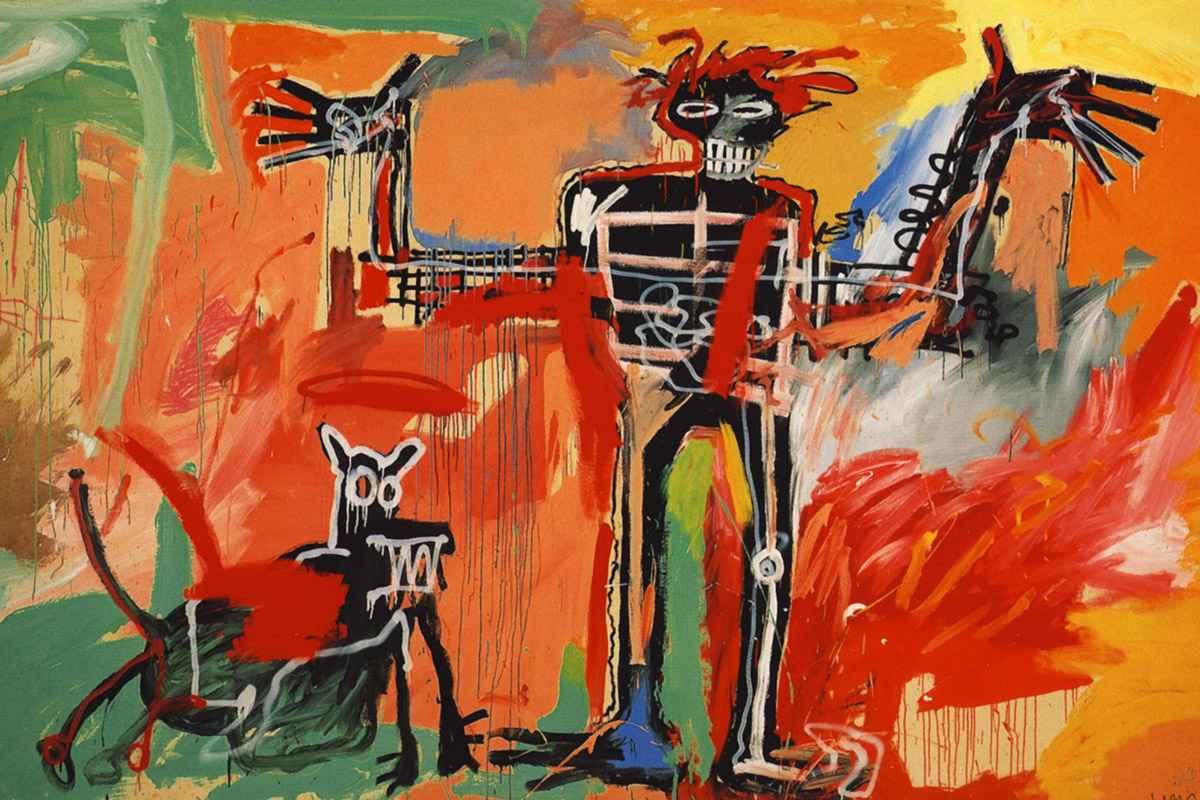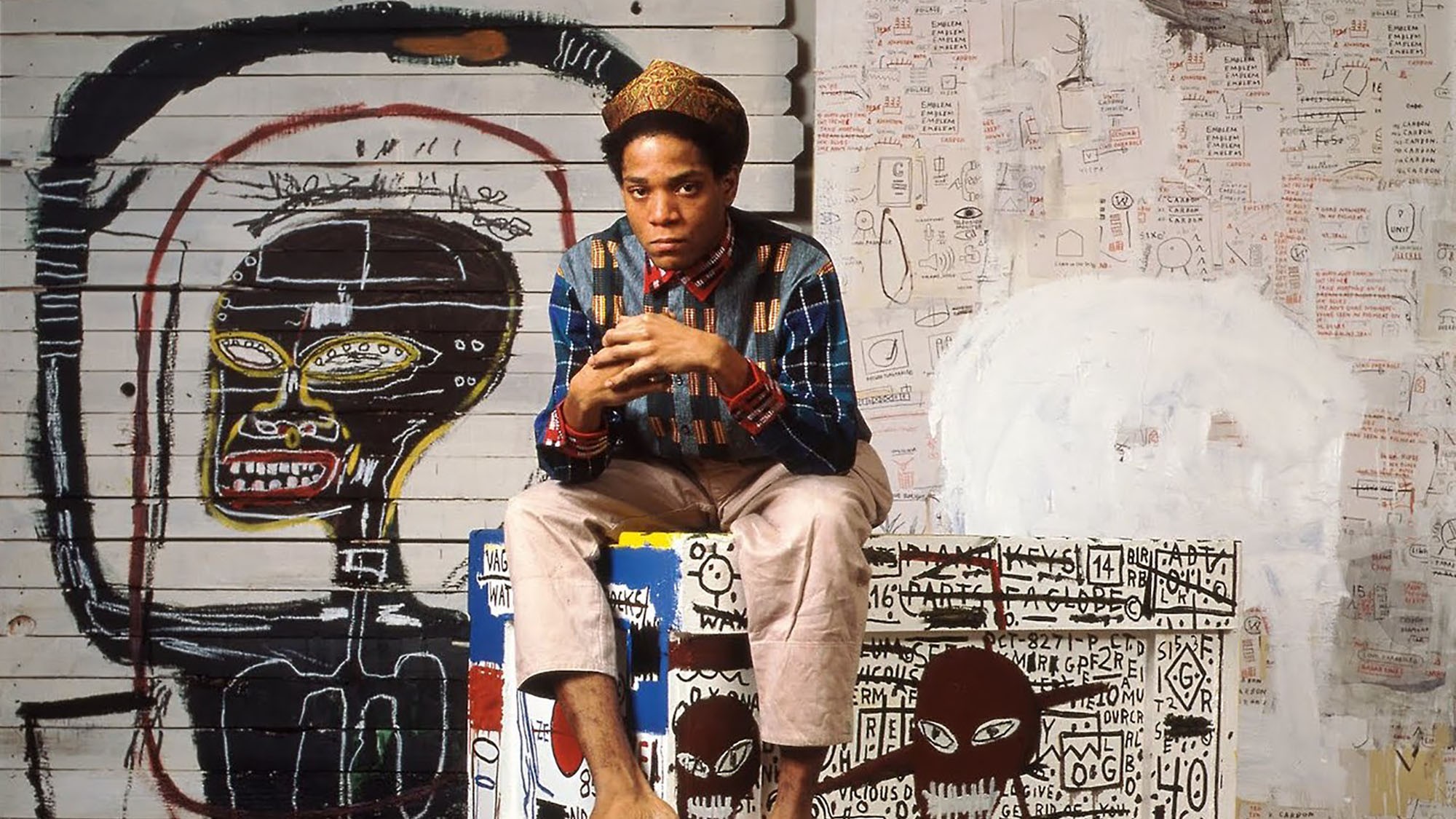 According to Andrea Frohne, Basquiat's 1983 painting Untitled (History of the Black People) "reclaims Egyptians as African and subverts the concept of ancient Egypt as the cradle of Western Civilization". At the center of the painting, Basquiat depicts an Egyptian boat being guided down the Nile River by Osiris, the Egyptian god of the earth and vegetation. On the right panel of the painting appear the words "Esclave, Slave, Esclave". Two letters of the word "Nile" are crossed out and Frohne suggests that, "The letters that are wiped out and scribbled over perhaps reflect the acts of historians who have conveniently forgotten that Egyptians were black and blacks were enslaved." On the left panel of the painting Basquiat has illustrated two Nubian-style masks. The Nubians historically were darker in skin color, and were considered to be slaves by the Egyptian people. Throughout the rest of the painting, images of the Atlantic slave trade are juxtaposed with images of the Egyptian slave trade centuries before. The sickle in the center panel is a direct reference to the slave trade in the United States, and slave labor under the plantation system. The word "salt" that appears on the right panel of the work refers to the Atlantic slave trade, as salt was another important commodity traded at that time.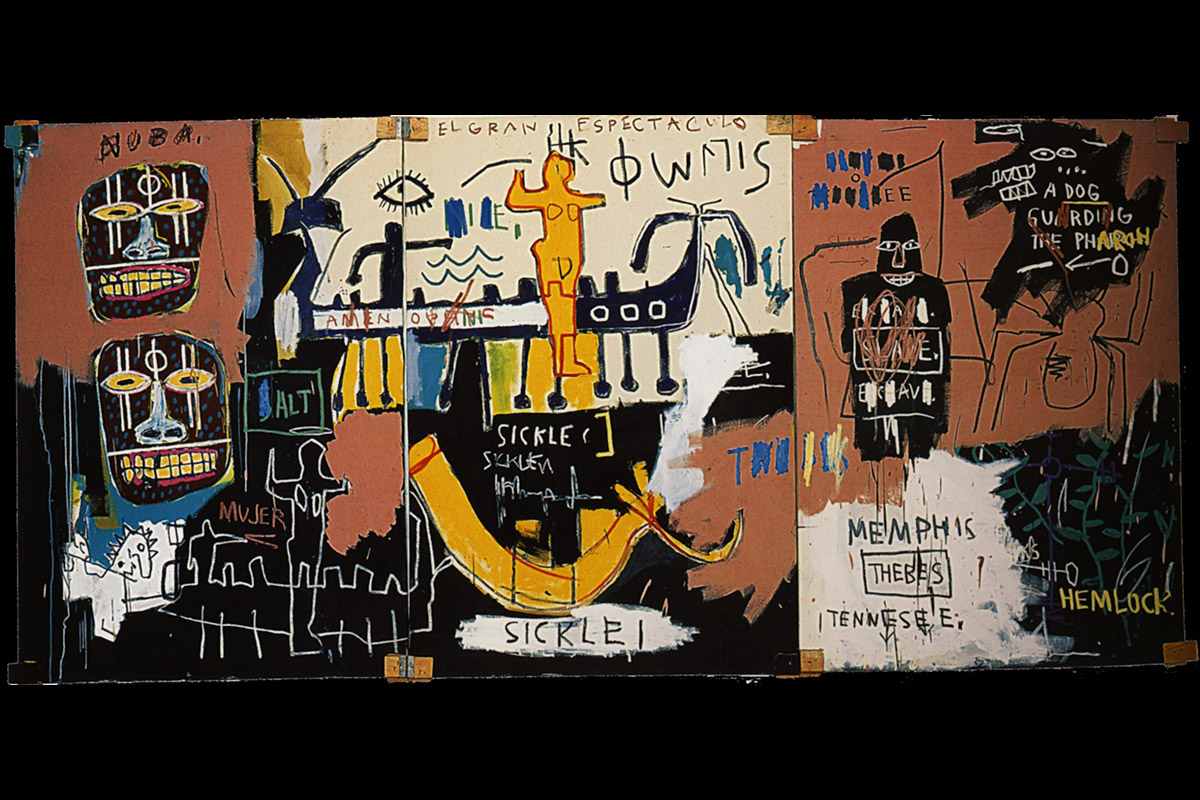 % | % | % | % | % | % | % | % | % | % | % | % | % | % | % | % | % | % | %