Fred Hoffman
hypothesizes that underlying Basquiat's sense of himself as an artist was his "
innate capacity to function as something like an oracle, distilling his perceptions of the outside world down to their essence and, in turn, projecting them outward through his creative acts
." Additionally, continuing his activities as a graffiti artist, Basquiat often incorporated words into his paintings.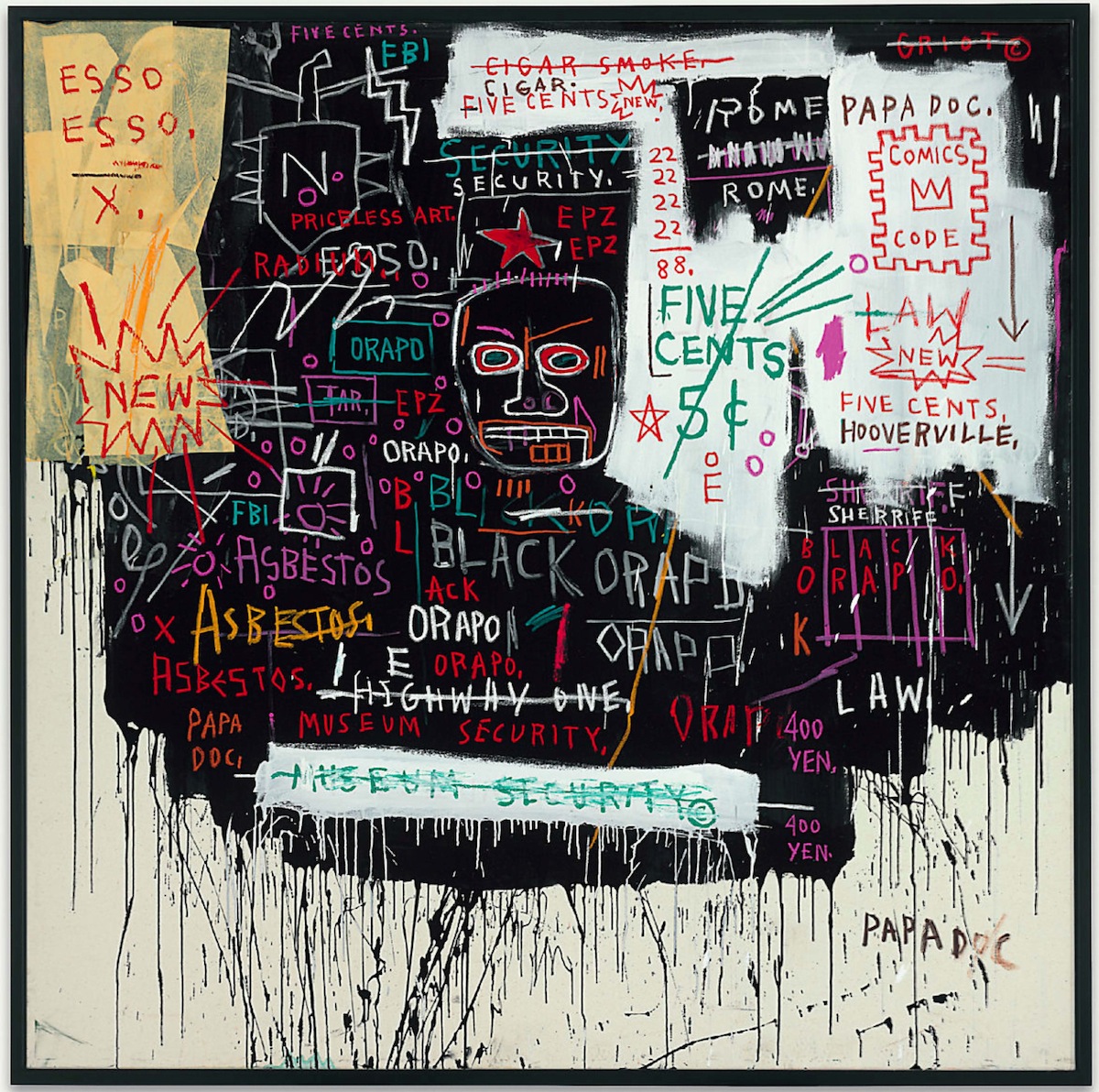 A middle period from late 1982 to 1985 featured multi-panel paintings and individual canvases with exposed stretcher bars, the surface dense with writing, collage and imagery. The years 1984–85 were also the main period of the Basquiat–Warhol collaborations, even if, in general, they were not very well received by the critics.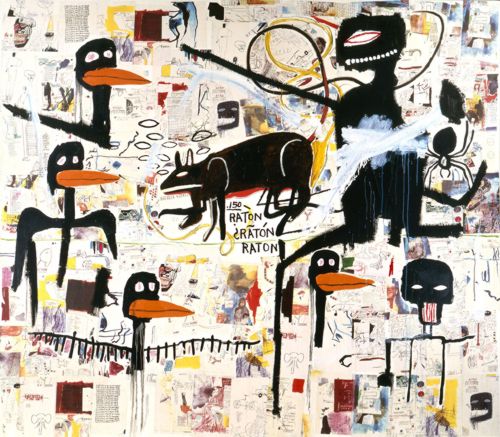 A major reference source used by Basquiat throughout his career was the book Gray's Anatomy, which his mother had given him while he was in the hospital at age seven. It remained influential in his depictions of internal human anatomy, and in its mixture of image and text. Other major sources were Henry Dreyfuss' Symbol Sourcebook, Leonardo da Vinci's notebooks, and Brentjes' African Rock Art.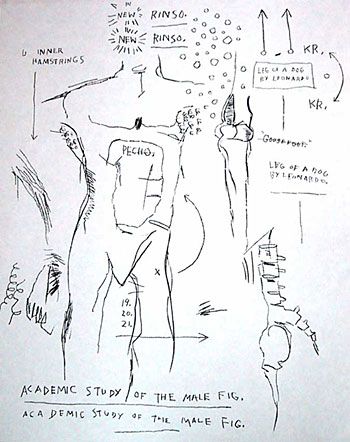 % | % | % | % | % | % | % | % | % | % | % | % | % | % | % | % | % | % | %