During this time he took considerable interest in the work that Robert Rauschenberg was producing at Gemini G.E.L. in West Hollywood, visiting him on several occasions and finding inspiration in the accomplishments of the painter.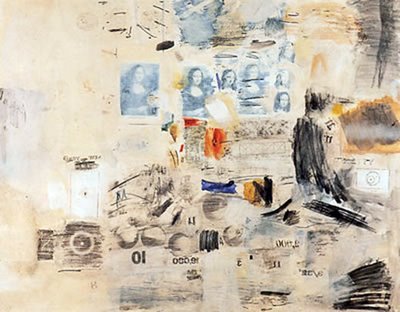 In 1983, Basquiat produced a 12″ rap single featuring hip-hop artists Rammellzee and K-Rob. Billed as Rammellzee vs. K-Rob, the single contained two versions of the same track: "Beat Bop" on side one with vocals and "Beat Bop" on side two as an instrumental. The single was pressed in limited quantities on the one-off Tartown Record Company label. The single's cover featured Basquiat's artwork, making the pressing highly desirable among both record and art collectors.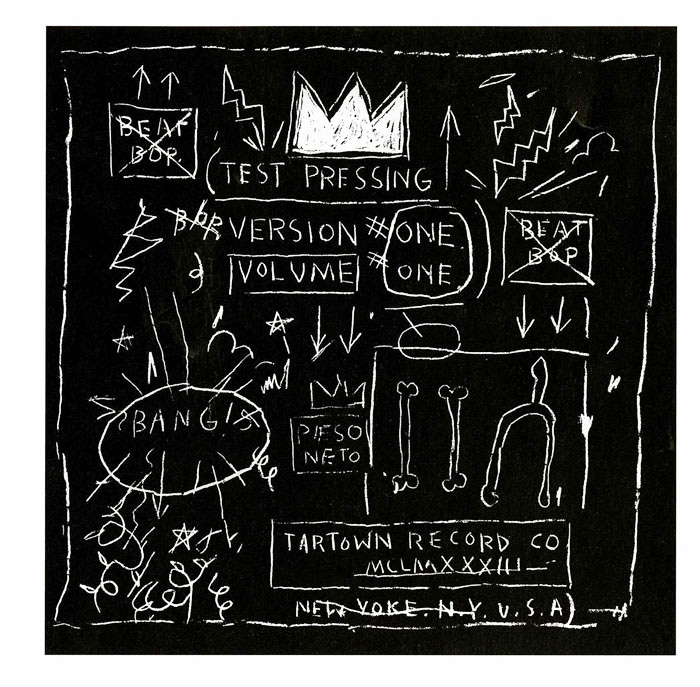 At the suggestion of Swiss dealer Bruno Bischofberger, Warhol and Basquiat worked on a series of collaborative paintings between 1983 and 1985. In the case of Olympic Rings (1985), Warhol made several variations of the Olympic five-ring symbol, rendered in the original primary colors. Basquiat responded to the abstract, stylized logos with his oppositional graffiti style. The collaborative show is still touring the world today, though smaller, as numerous works have been sold or are in museums.
%
|
%
|
%
|
%
|
%
|
%
|
%
|
%
|
%
|
%
|
%
|
%
|
%
|
%
|
%
|
%
|
%
|
%
|
%